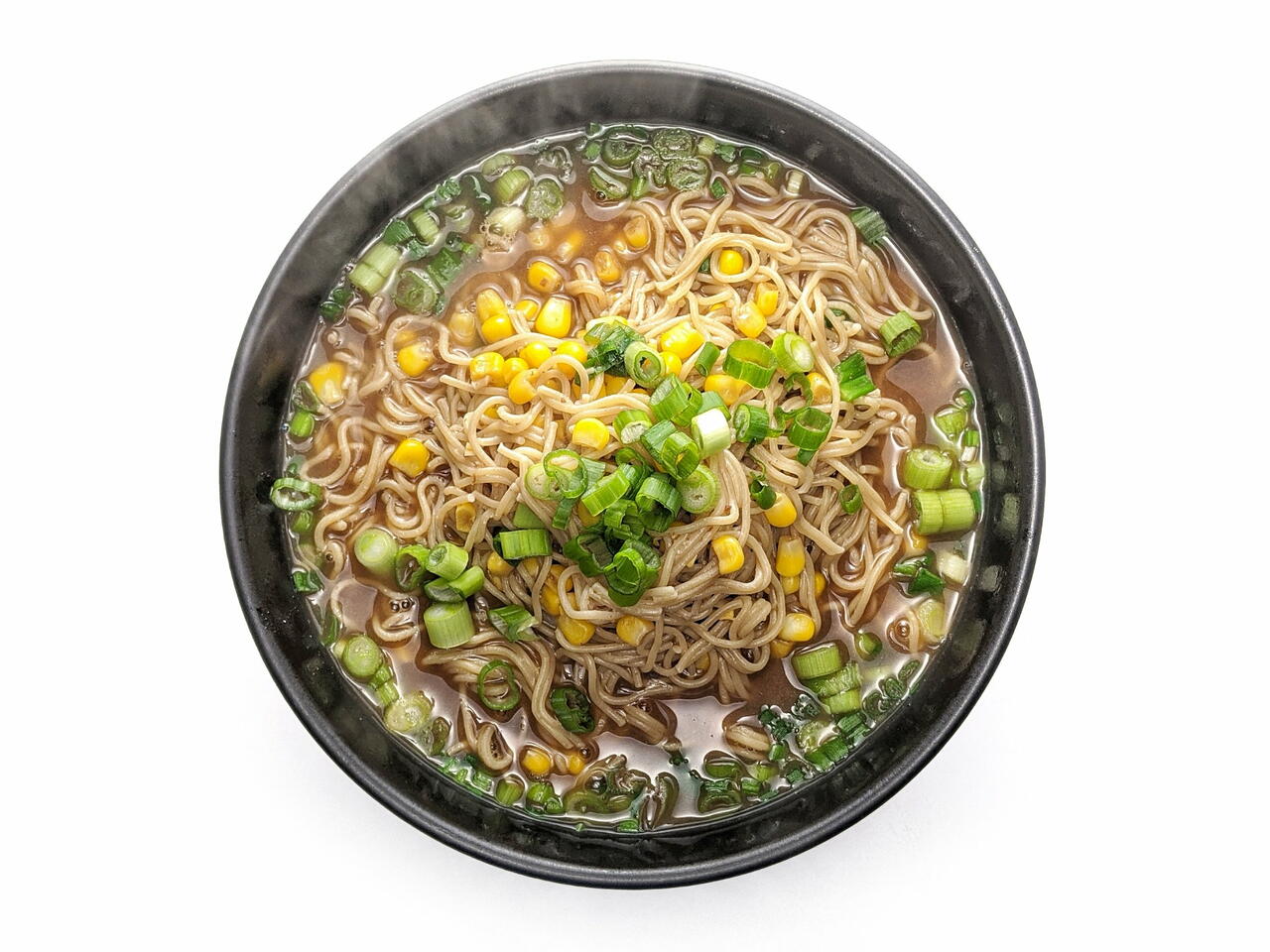 2 portions
12m
A healthier and all around better instant ramen. This recipe uses 2 products I love: Lotus Farms Rice Ramen and Better Than Bouillon. The rice ramen is my favorite instant noodle by far, and Better Than Bouillon makes one of the most high quality and cost effective broths you can get your hands on. Toss with corn kernels and sliced scallions for a ramen that may just rival your local noodle house.
What you will need
1 bunch Scallions
6 cups Water
2 Tbsp Vegetarian Bouillon
2 tbsp White Miso
Rice Ramen
1 cup Frozen Corn
2 eggs, optional
(Nutritional facts 47 calories, 2.19 g fat, 4.5 g carbohydrates, 2.42 g protein, 54 mg cholesterol, 434 mg sodium)
How to cook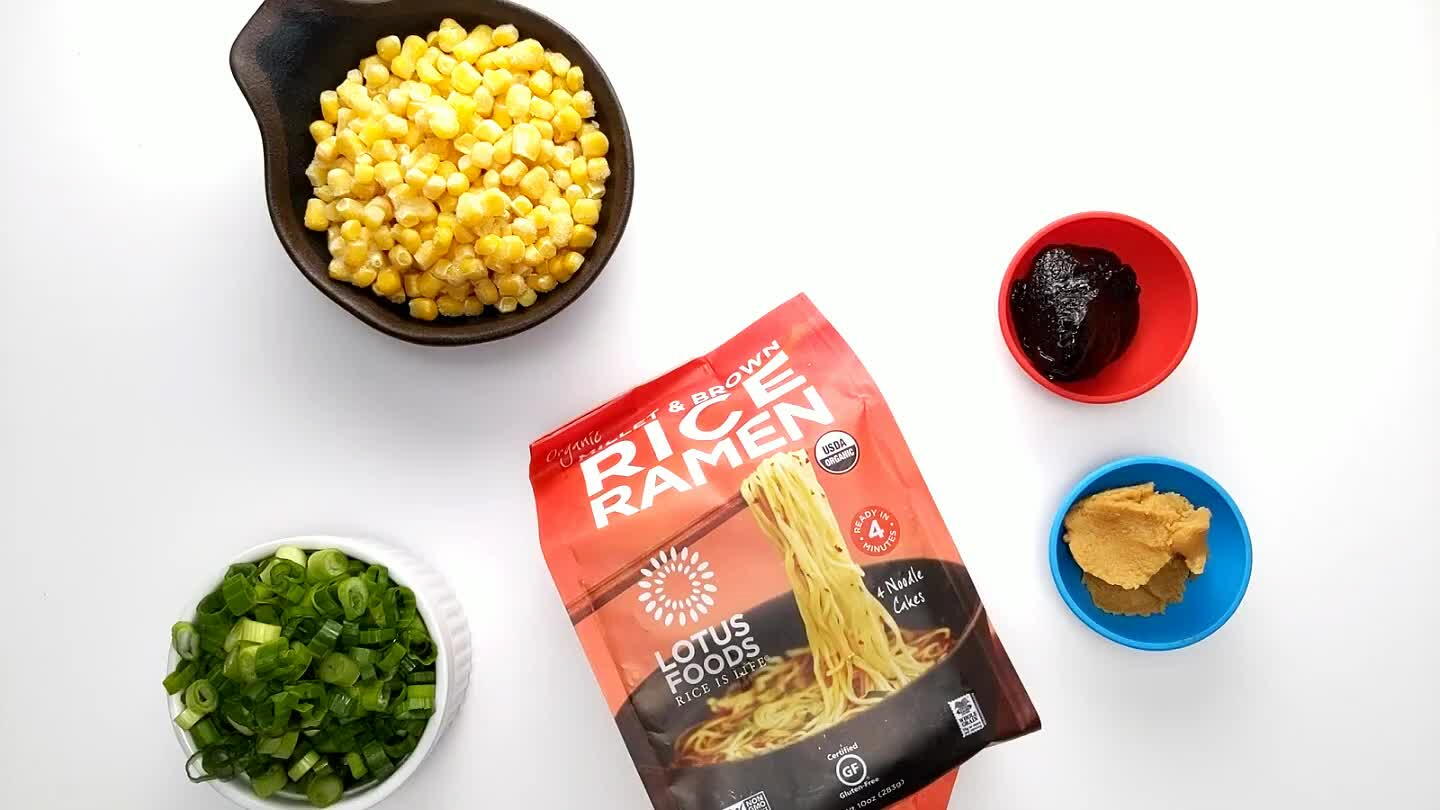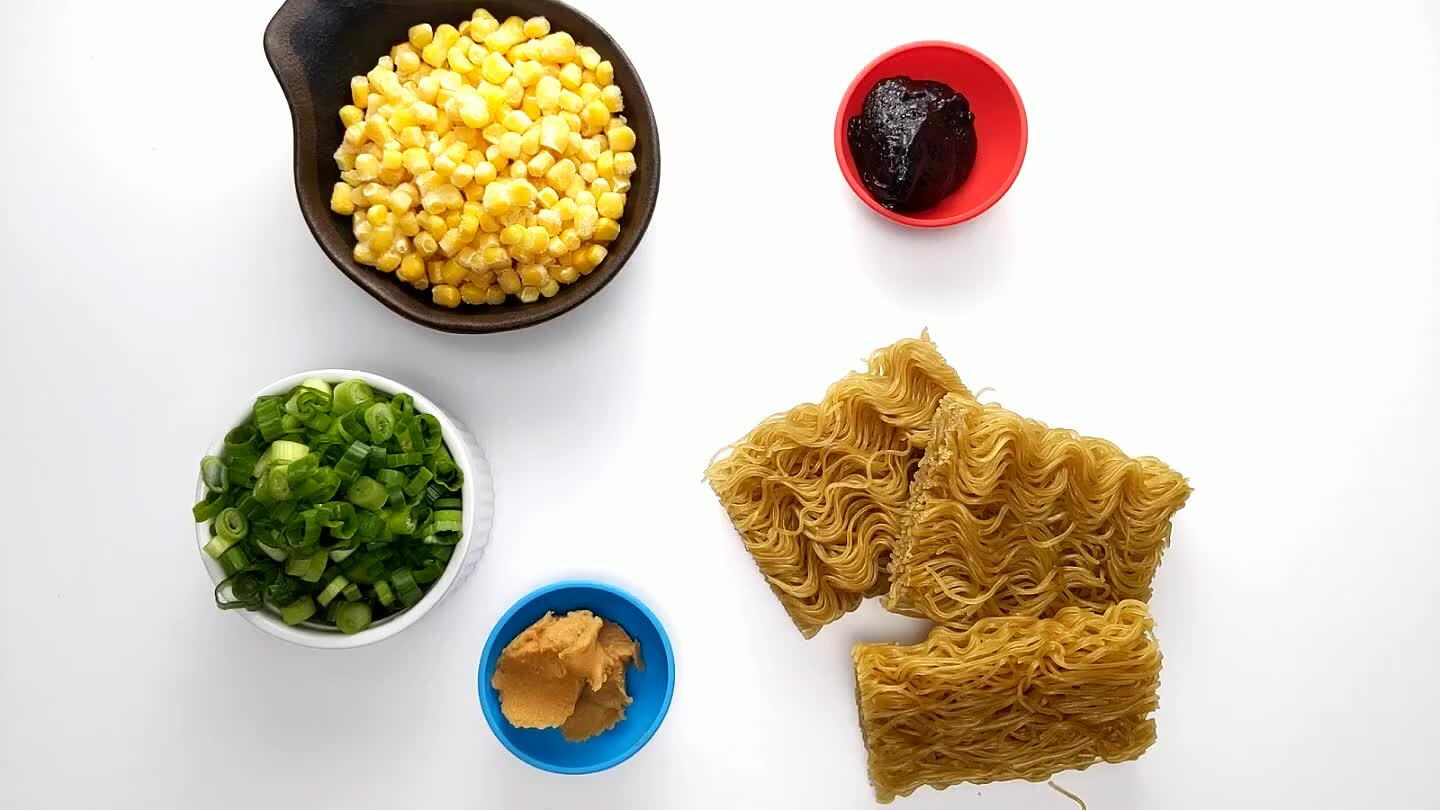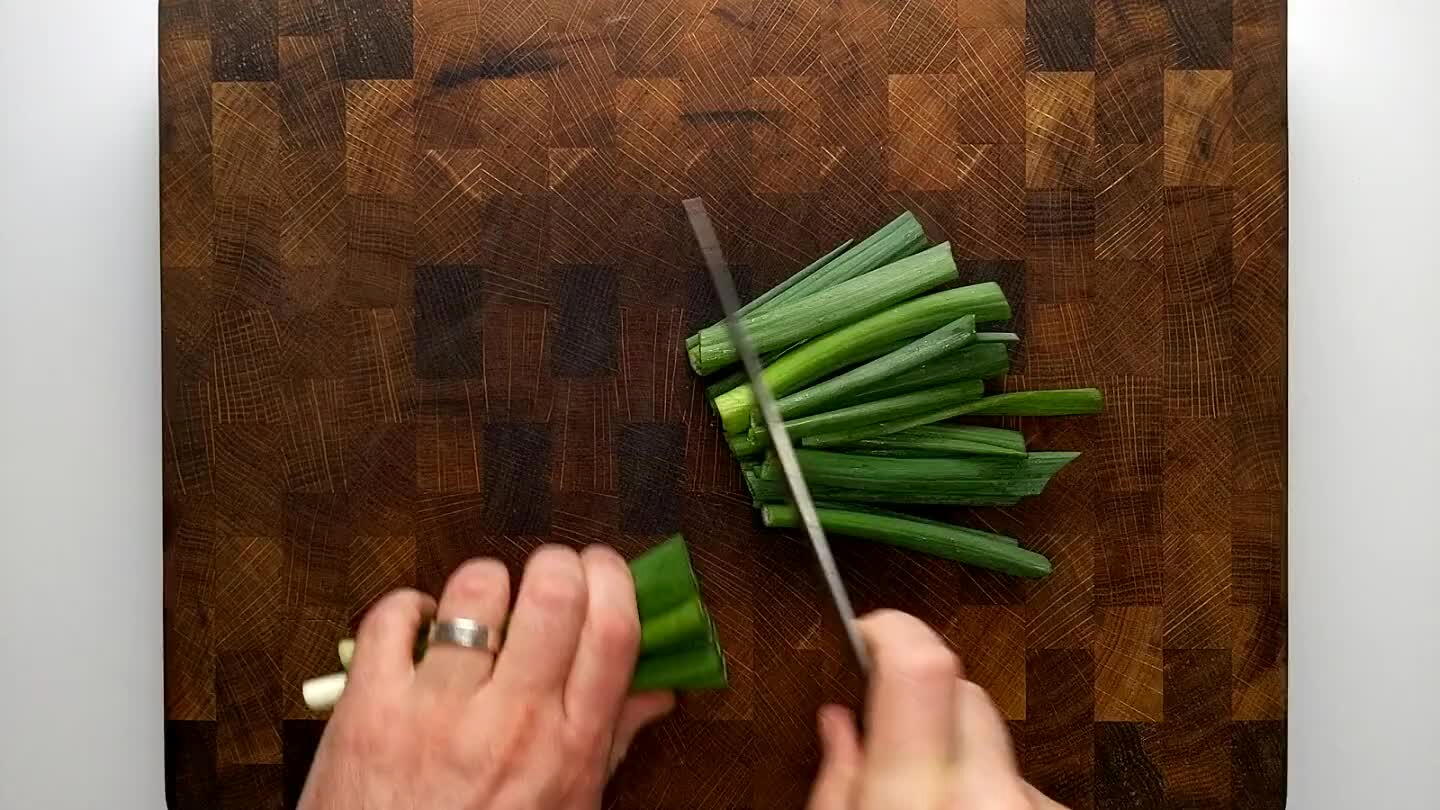 Wash the scallions and slice thin.
Bring the water up to a simmer in a saucepot.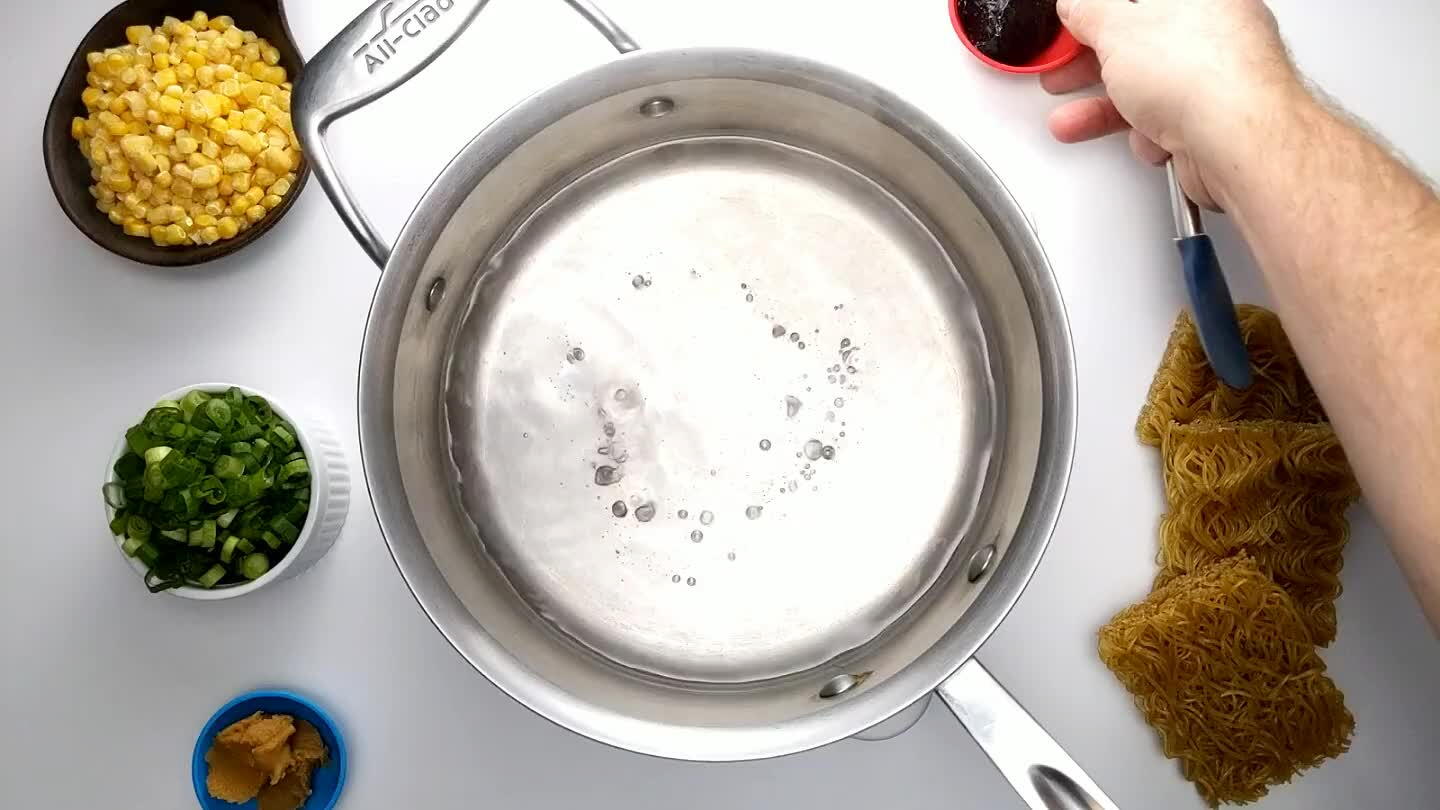 Stir in the bouillon.
Stir in the miso. Give the bouillon and the miso some time to heat up and dissolve. If you would like an egg in your ramen, you can add one or 2 eggs to the broth here, with the shell still on. If you do add an egg, simmer for an extra 3 minutes before moving to the next step. Otherwise, you can move directly to the next step.
Add the sheets of rice ramen.
Add the corn kernels.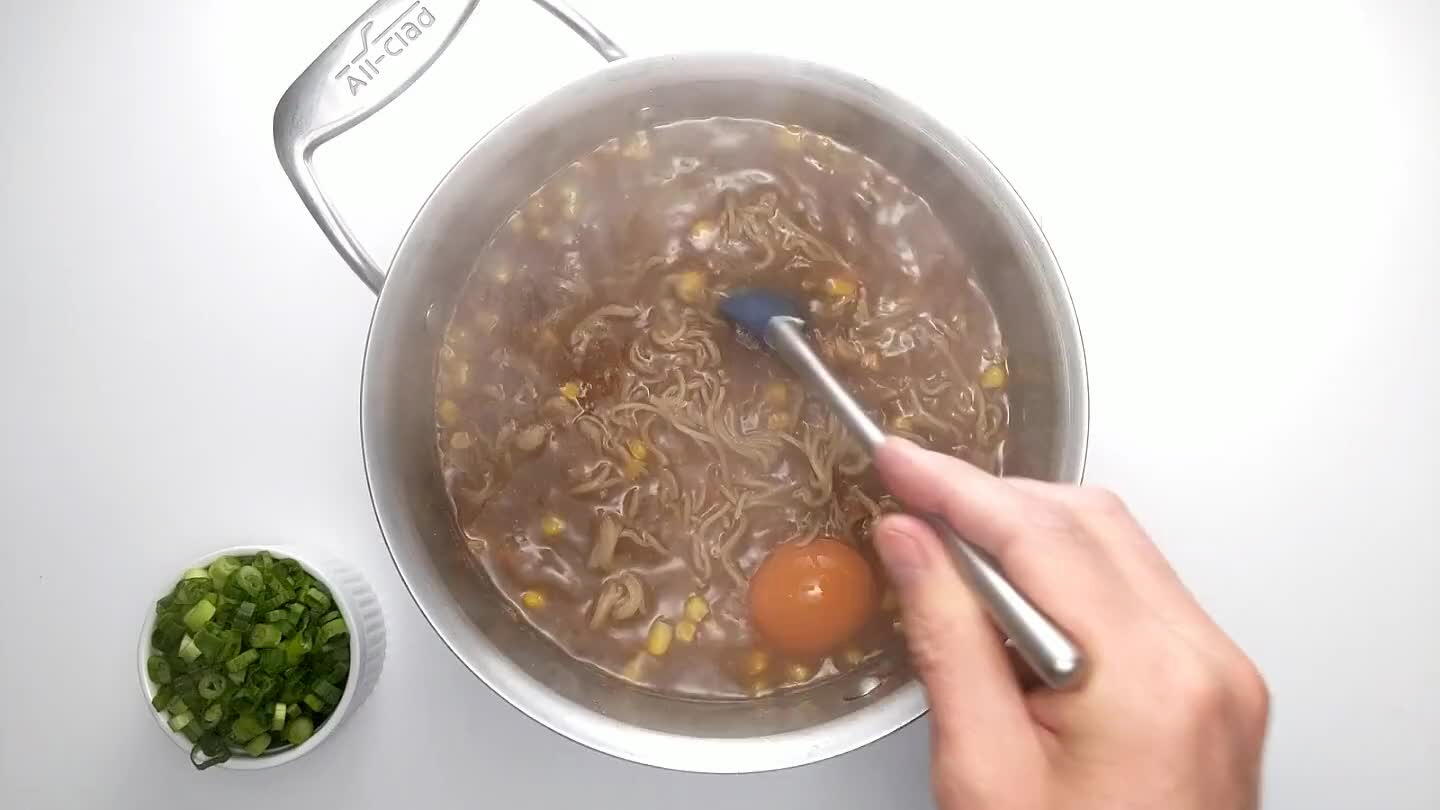 Simmer for 4 minutes.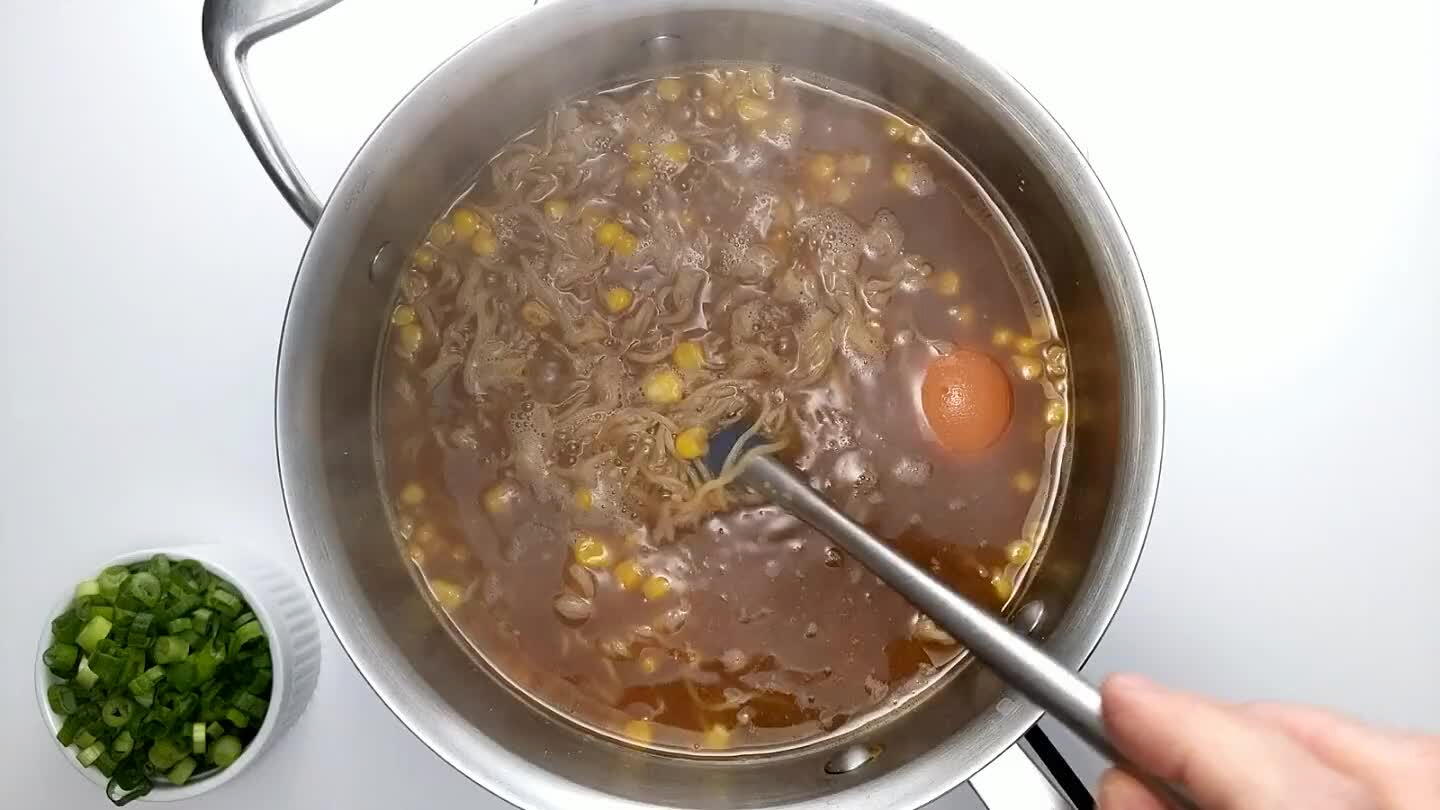 Add the sliced scallions. If you added eggs, they will have been simmering for about 7 minutes now and should be safely cooked to a soft boil. You can remove them now from the broth and rinse in cold water before peeling and slicing in half to garnish the noodles.