Mustard Chicken with Wilted Spinach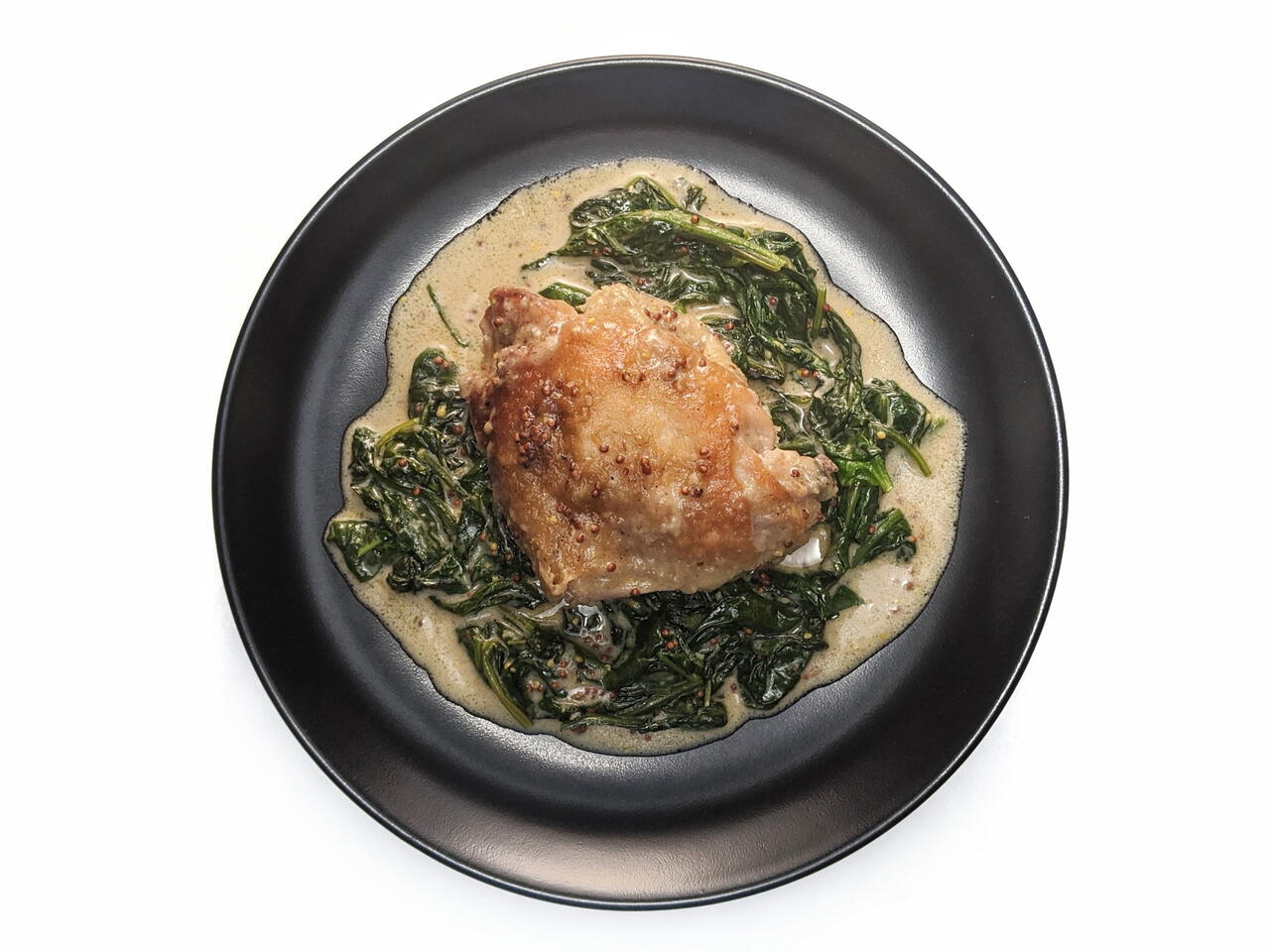 6 portions
25m
One of my favorite new weeknight dinner recipes. So easy, and it combines some good protein with healthy greens. And best of all, it's not boring.
What you will need
6 cloves Garlic
3/4 cup AP Flour
Salt
Black Pepper
2 lb Chicken Thighs
1 Tbsp Chicken Bouillon
1 cup Water
2 Tbsp Dijon Mustard
1/4 cup Whole Grain Mustard
1 Tbsp Honey
¼ cup Heavy Cream
1 lb Washed Spinach
Olive Oil
(Nutritional facts 205 calories, 12.65 g fat, 13.07 g carbohydrates, 10.37 g protein, 44 mg cholesterol, 885 mg sodium)
How to cook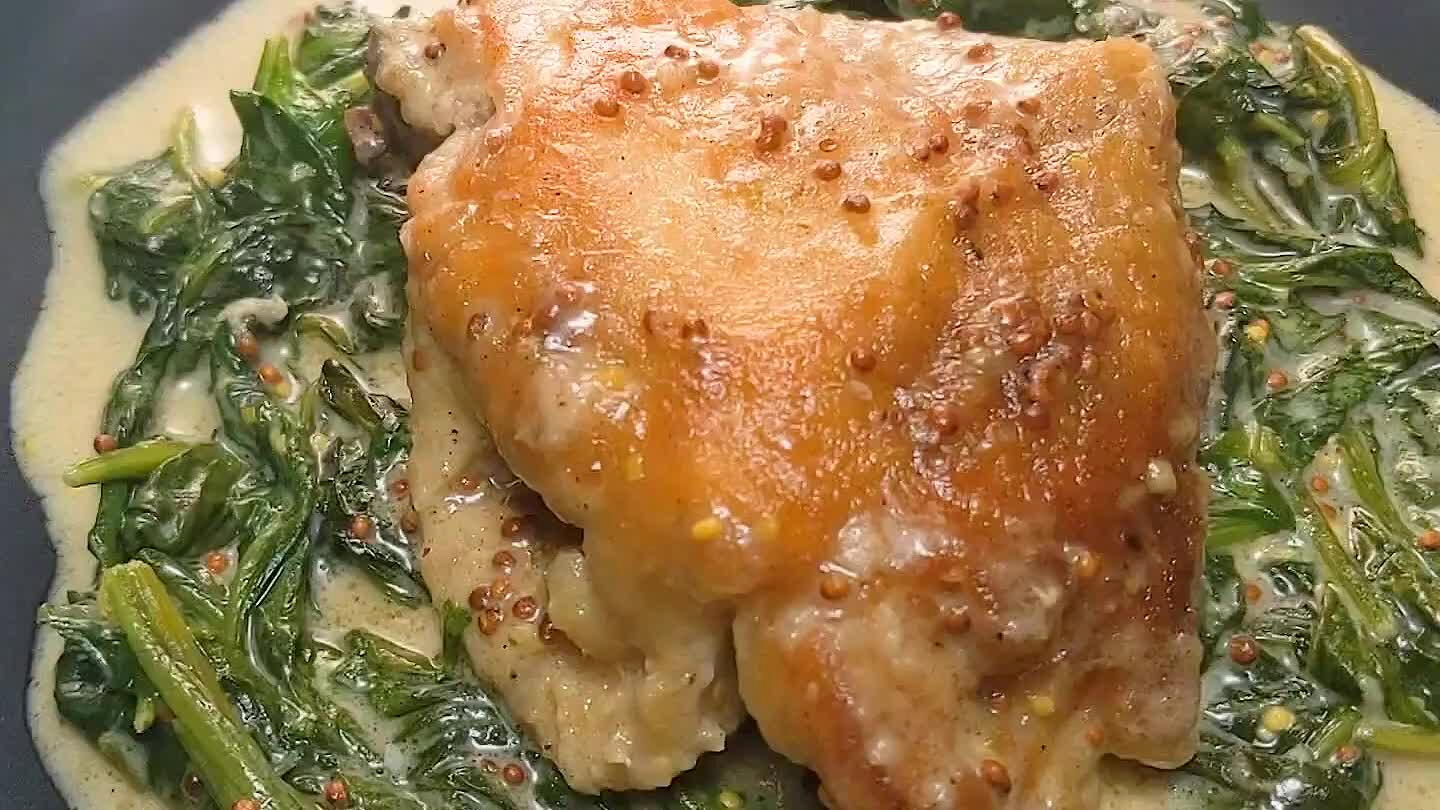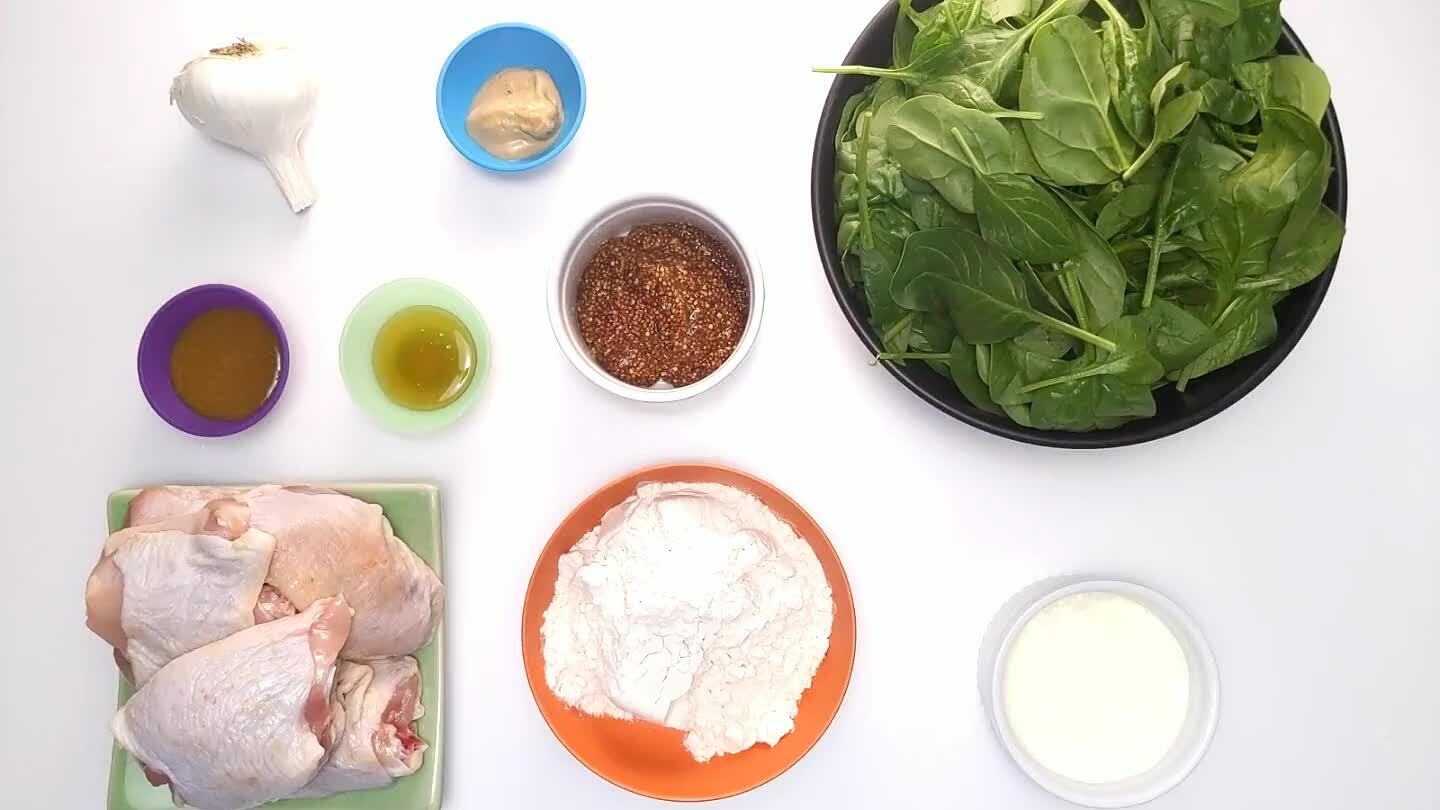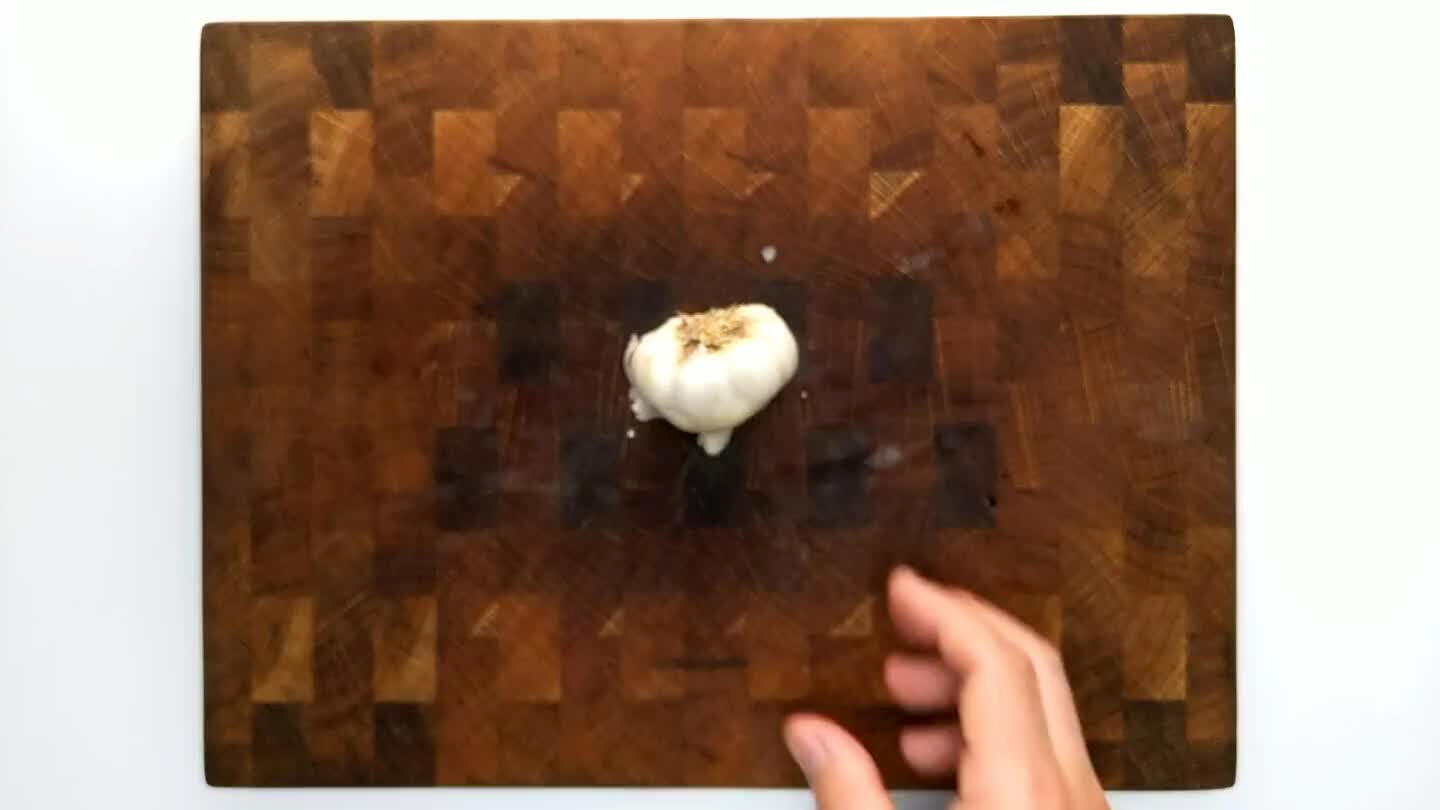 Peel garlic cloves and chop or grate to a fine paste.
Place the flour in a shallow dish. Add a pinch of salt and a few turns of pepper. Mix to distribute the seasoning.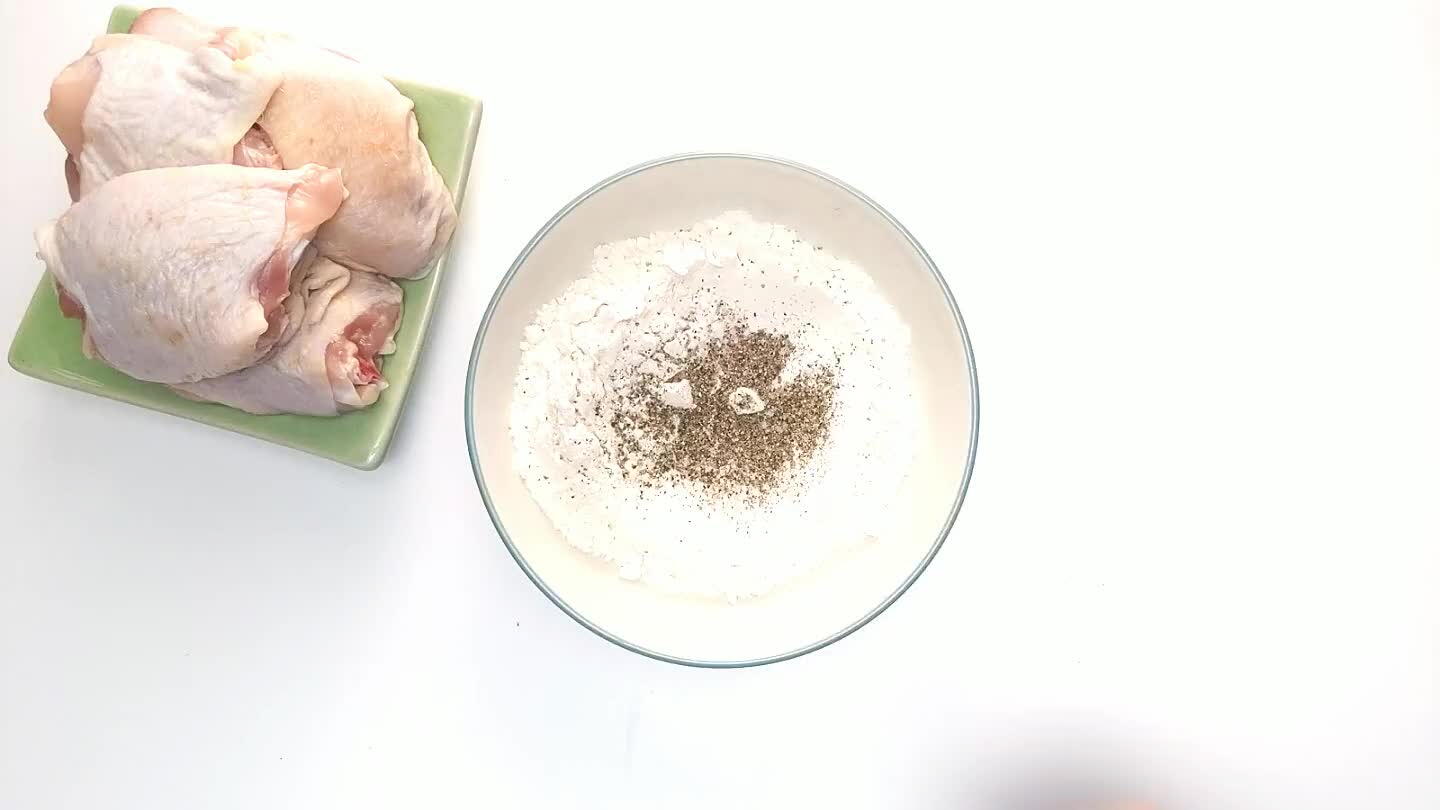 Coat each chicken thigh thoroughly in flour.
Heat some oil in a large skillet over high heat.
Place the chicken thighs in the pan, with the skin side down. Fry for 3-5 minutes without disturbing. When the thighs are golden brown on the skin side, flip them over to cook the opposite side.
Reduce the heat to medium. Move the chicken thighs to the sides of the pan to make a little room. Add the crushed garlic and toast briefly.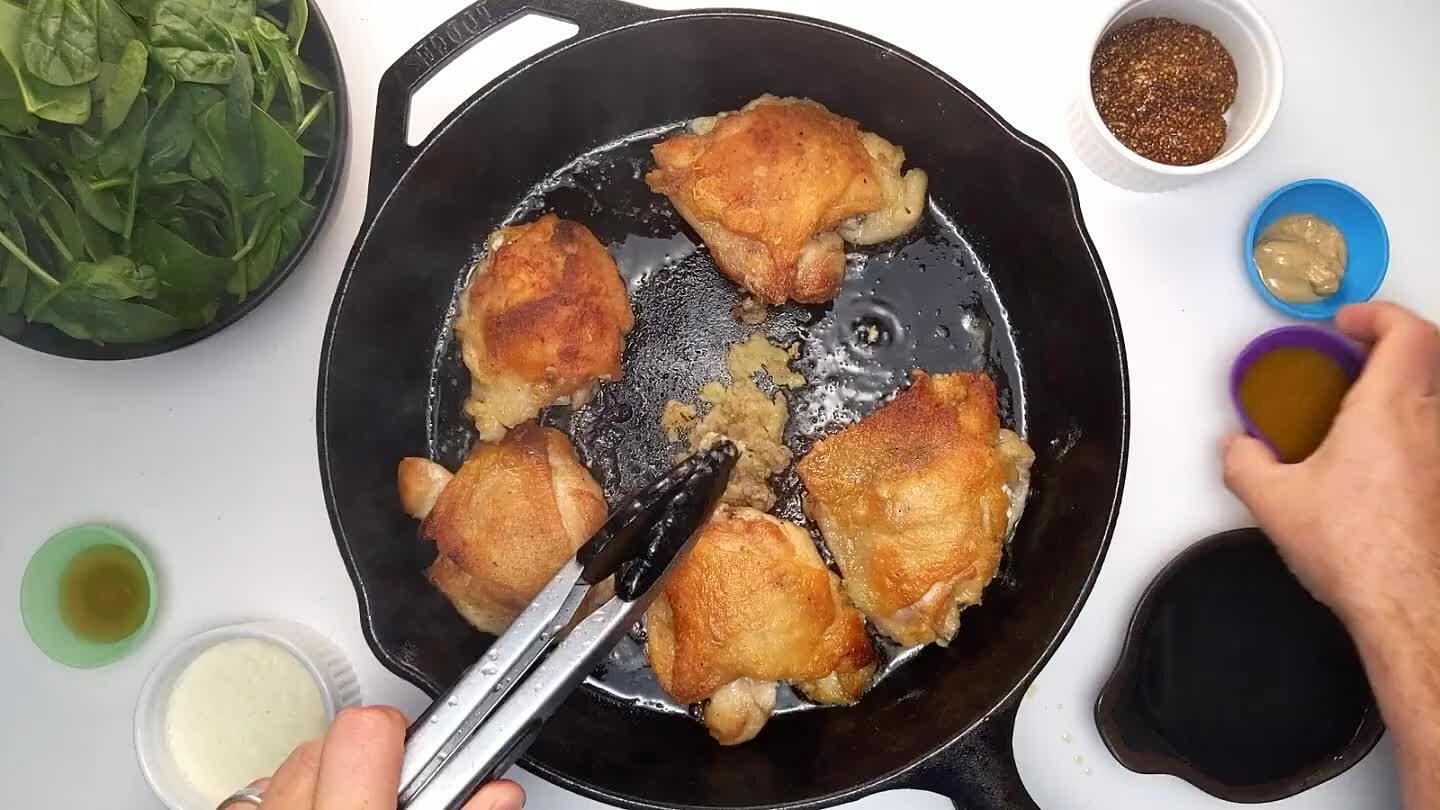 Stir in the chicken bouillon.
Add the water.
Add the dijon mustard.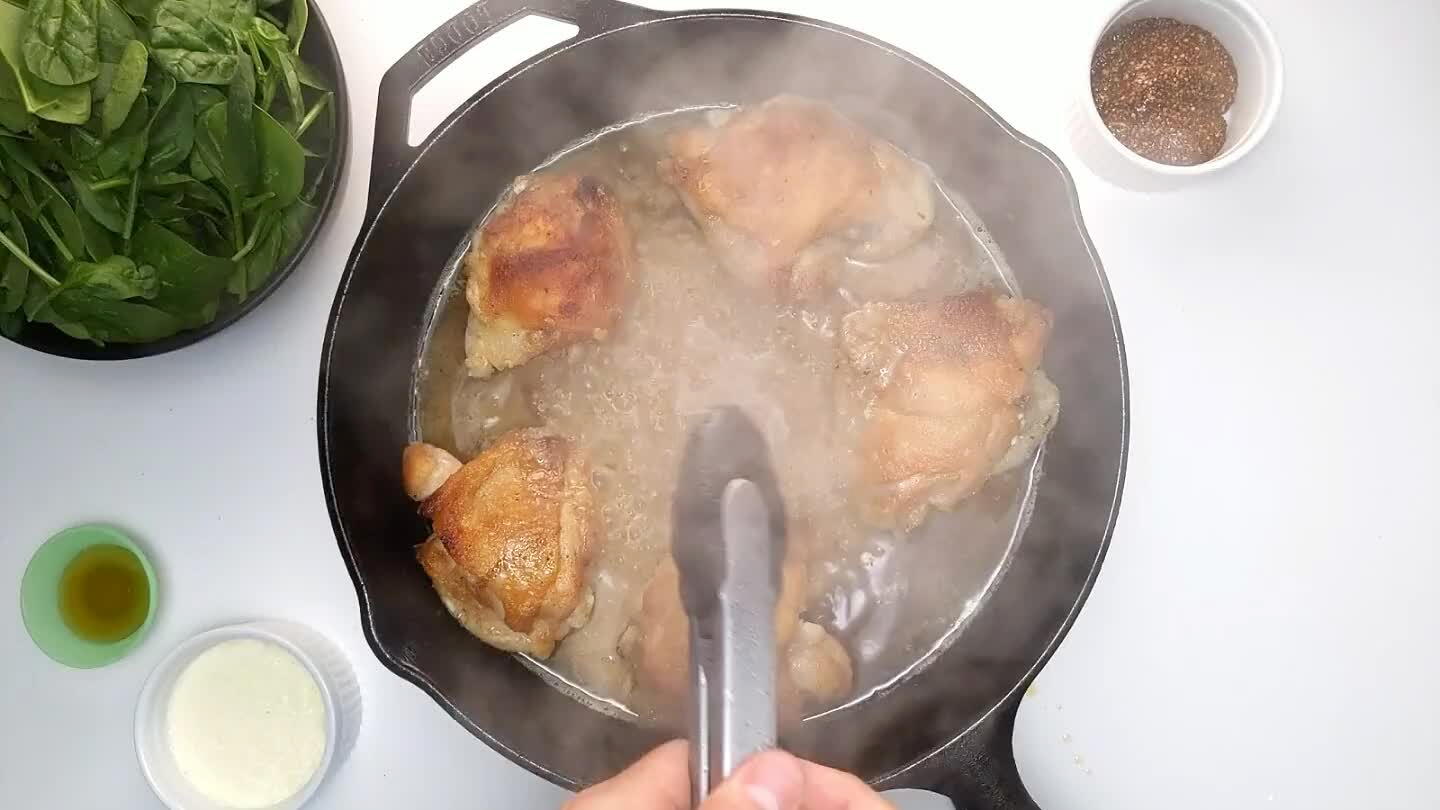 Add the whole grain mustard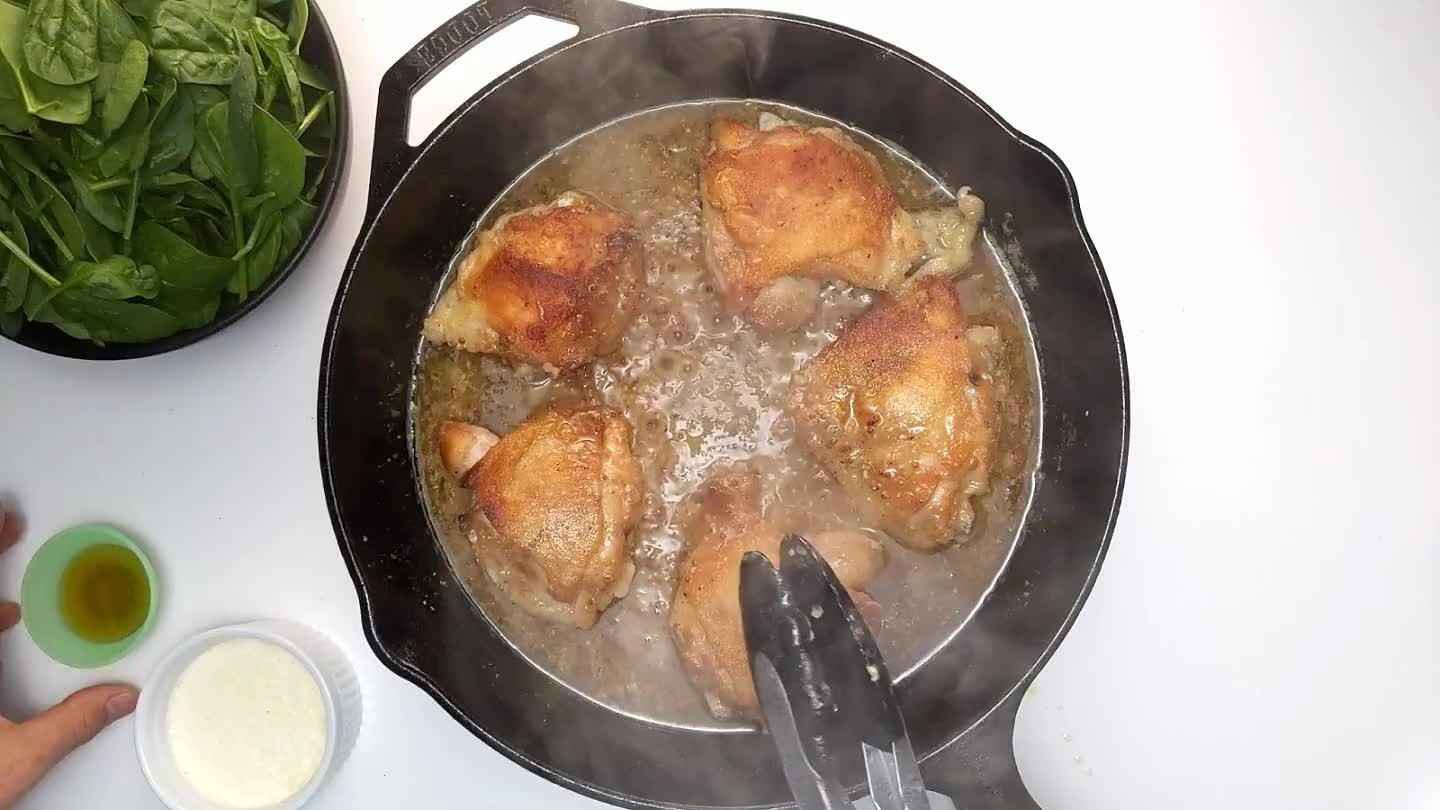 Add the honey.
Stir to dissolve and distribute the ingredients. Simmer until the chicken is cooked through. The recommended final internal temperature for chicken is above 165°F. If you're chicken thighs are very large, it may be easier to just transfer the pan to a 350°F oven for about 20 minutes.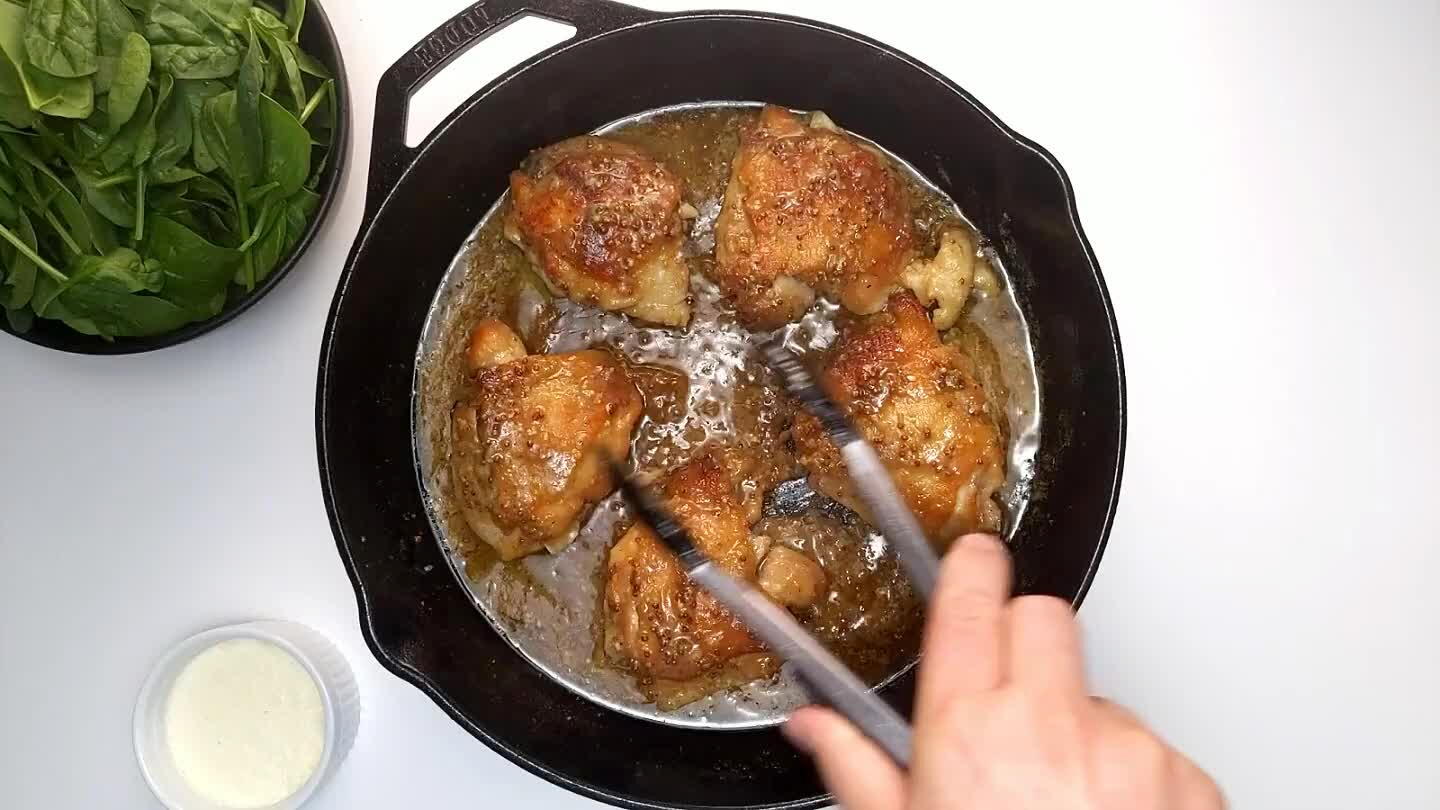 Stir in the heavy cream.
Add the washed spinach in batches, stirring gently as it wilts to turn the spinach under the sauce. It might seem like all of that spinach will never fit in the pan, but it will wilt and shrink quickly.