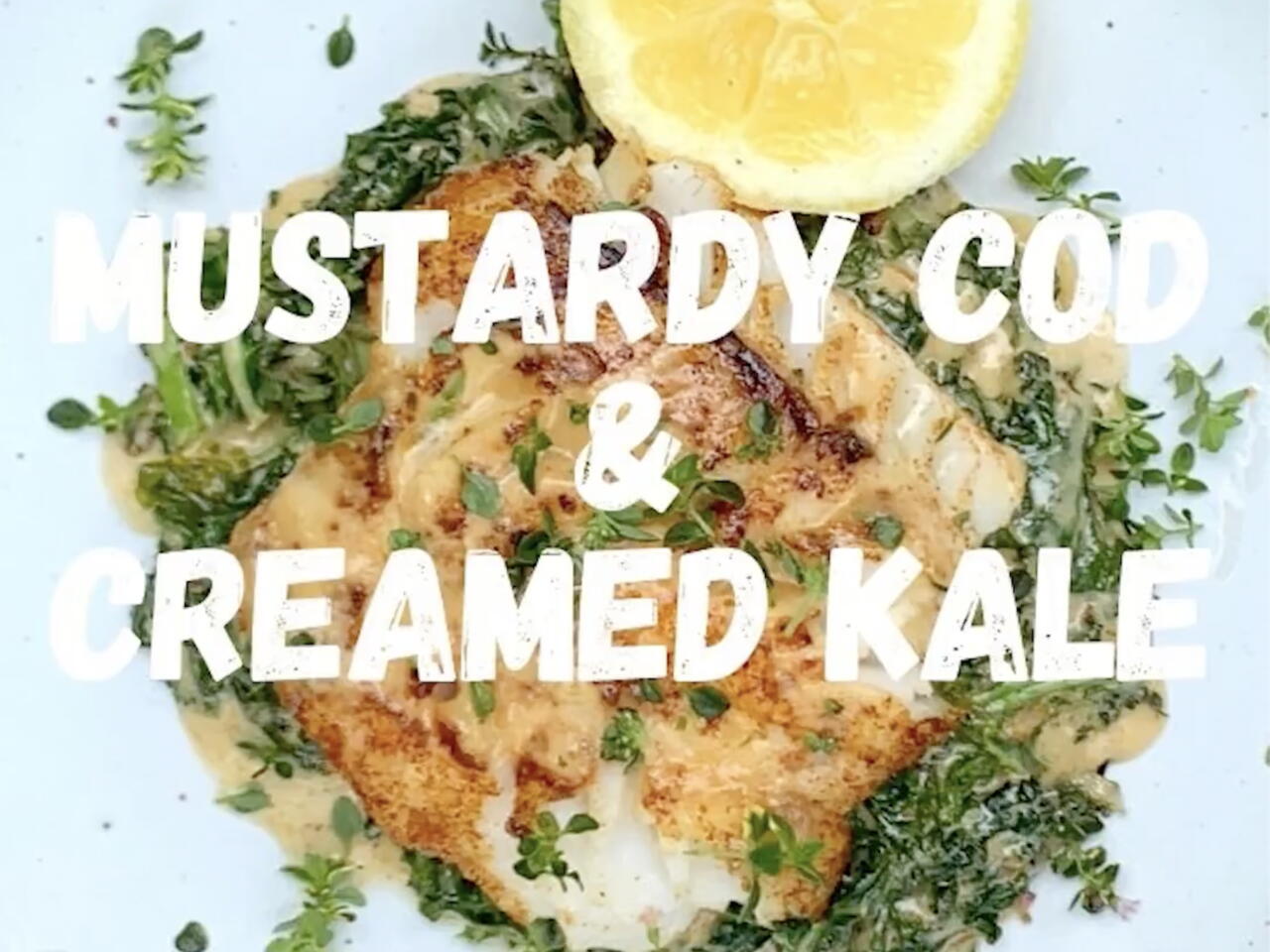 Joel Gamoran
Published on 06/02/2021, viewed by 412 , 0 Comments
4 portions
Let's hear it for washing a ton of pots and pans after dinner! No? Me neither. Grab 1 pan and make this dish, my Mustardy Cod with Creamed Kale!
What you will need
4 Cod Fillets
1 tsp Cayenne
¼ cup Whole Grain Mustard
2 cloves Garlic
1 Tbsp Honey
2 Tbsp Vegetable Oil
1 cup Heavy Cream
pinch ground Nutmeg
1 Lemon (3 grates zest plus wedge)
4 cups Kale
(Nutritional facts 145 calories, 8.53 g fat, 7.4 g carbohydrates, 10.35 g protein, 40 mg cholesterol, 111 mg sodium)
How to cook
Place pan over high heat with a drizzle of veg oil.
Season cod fillets with salt and cayenne and add to the pan.
Grate garlic into mustard. Add honey, oil, and a pinch of salt. Mix.
Flip fish and spoon half the mustard sauce over the fish.
Once the fish is cooked through, remove from the pan.
Add remaining mustard to pan.
Add cream and cook to thicken.
Grate in nutmeg and lemon zest.
Tear up the kale and toss into the pan. Squeeze lemon over the pan.
Turn of the heat and plate with a lemon wedge on the side.
Comments