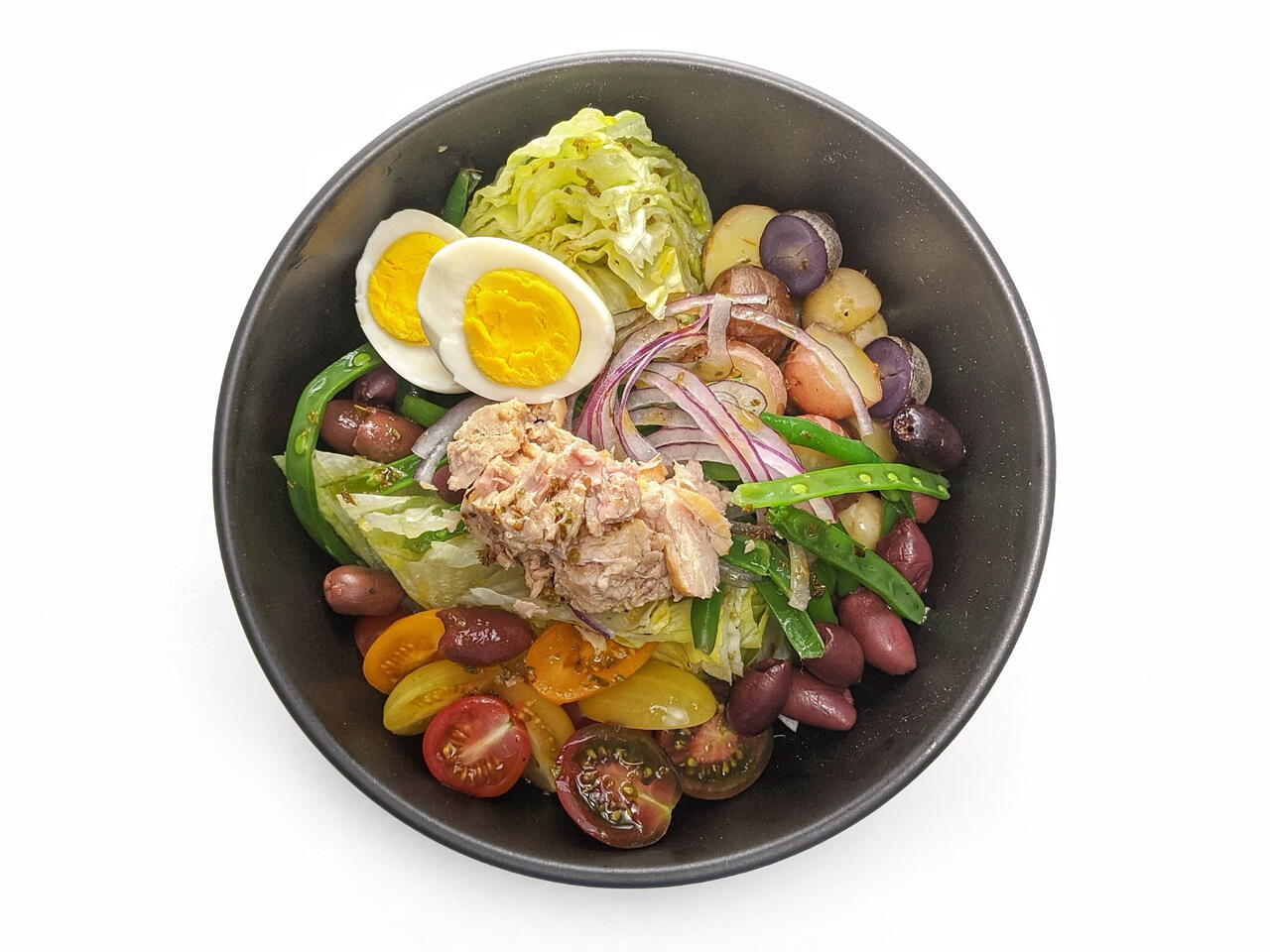 Recipe video made by Ryan
Published on 04/16/2020, viewed by 1314 , 0 Comments
4 portions
35m
By no means difficult, but maybe a little intricate. It can be tough to find Nicoise olives. I like Kalamata olives anyway. It's a classic. It's healthy. It's a good salad. Like a salad bar in a bowl.
What you will need
1 lb. Small Potatoes
2 Eggs
12 oz. Trimmed Green Beans
6 oz. Cherry Tomatoes
1/2 Red Onion
1 head Iceberg Lettuce
1/4 cup Red Wine Vinegar
1 tsp Dried Oregano
1/4 cup Olive Oil
5 oz. Canned Tuna
(Nutritional facts 176 calories, 7.94 g fat, 20.56 g carbohydrates, 6.53 g protein, 126 mg cholesterol, 447 mg sodium)
How to cook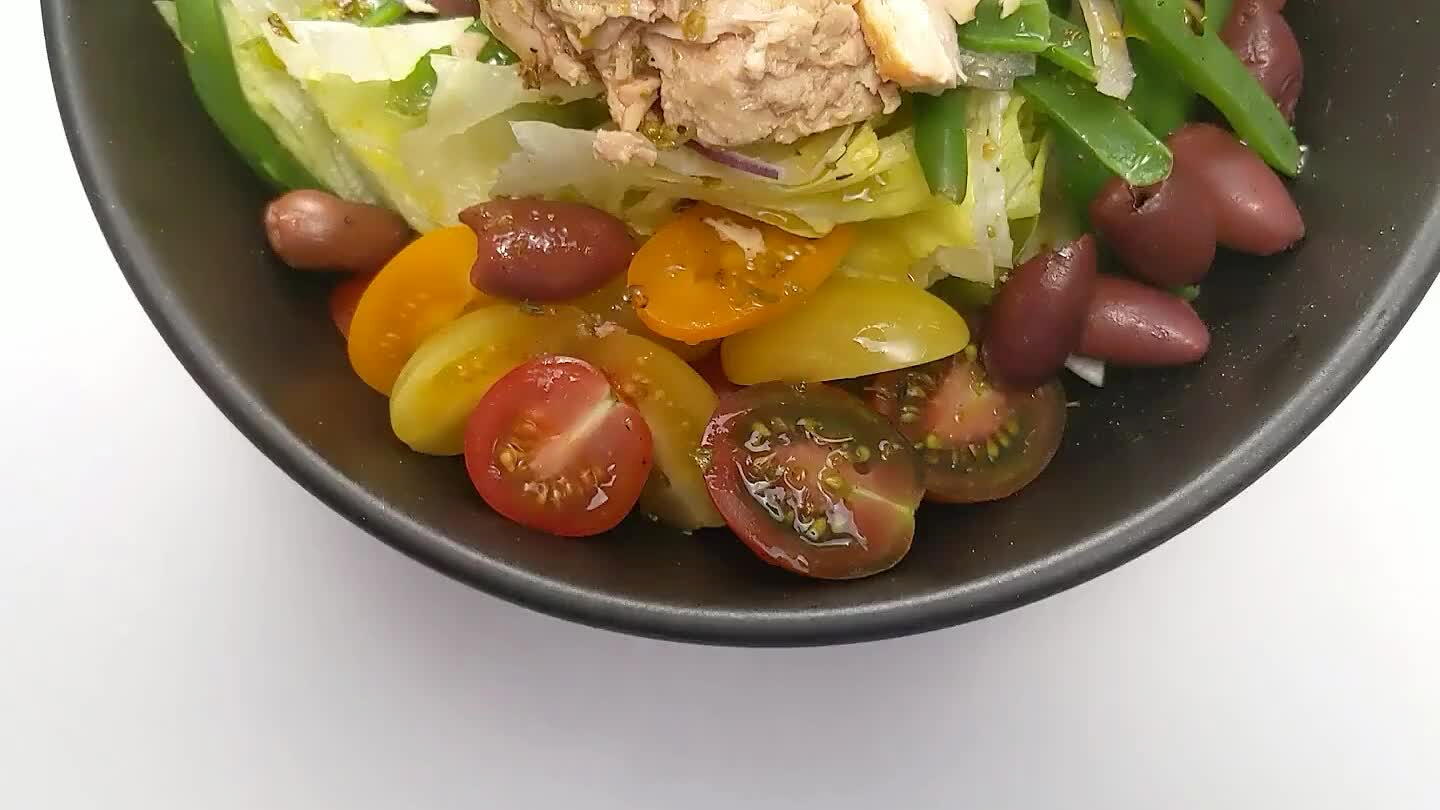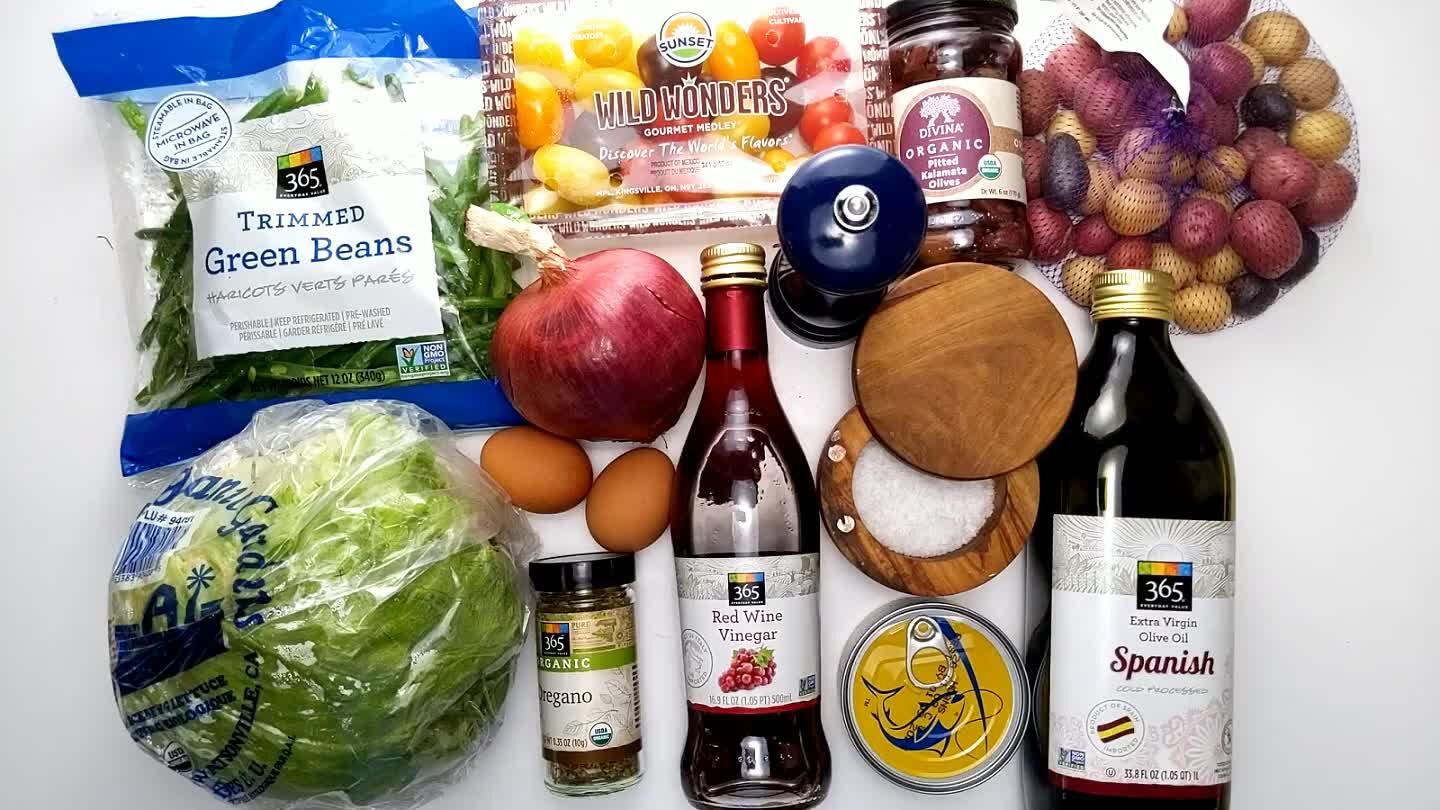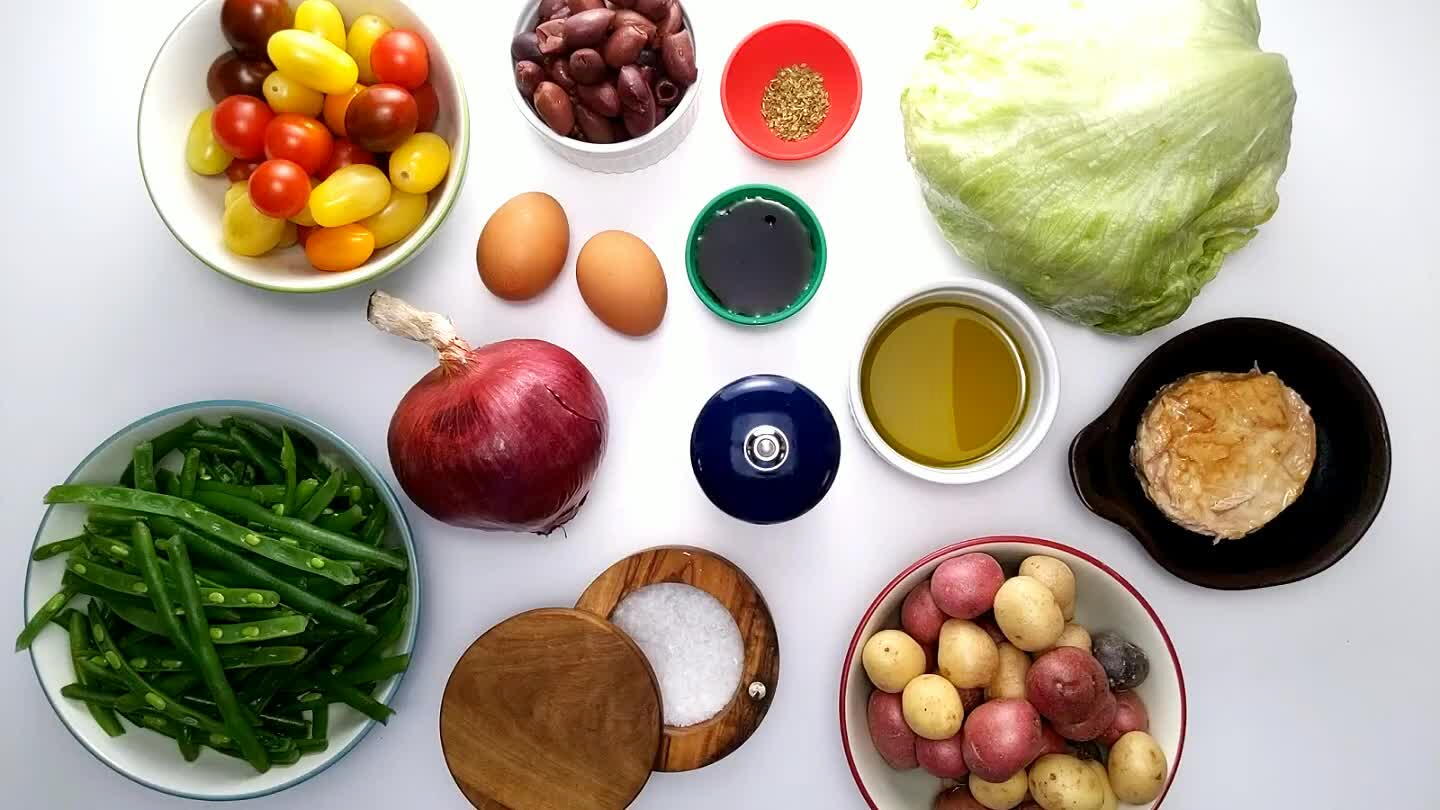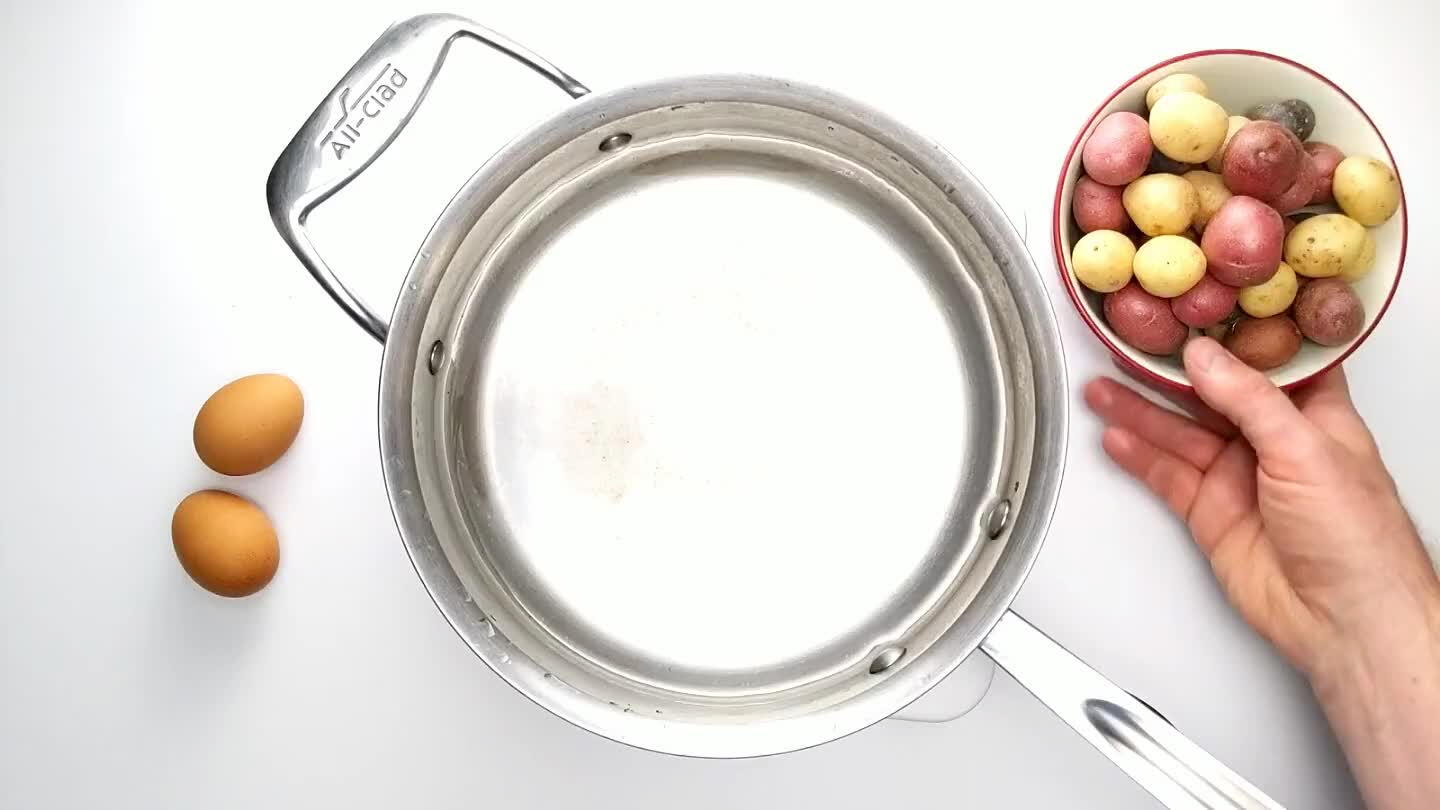 Place the potatoes in a soup pot and add enough water to cover. Put the pot on medium heat.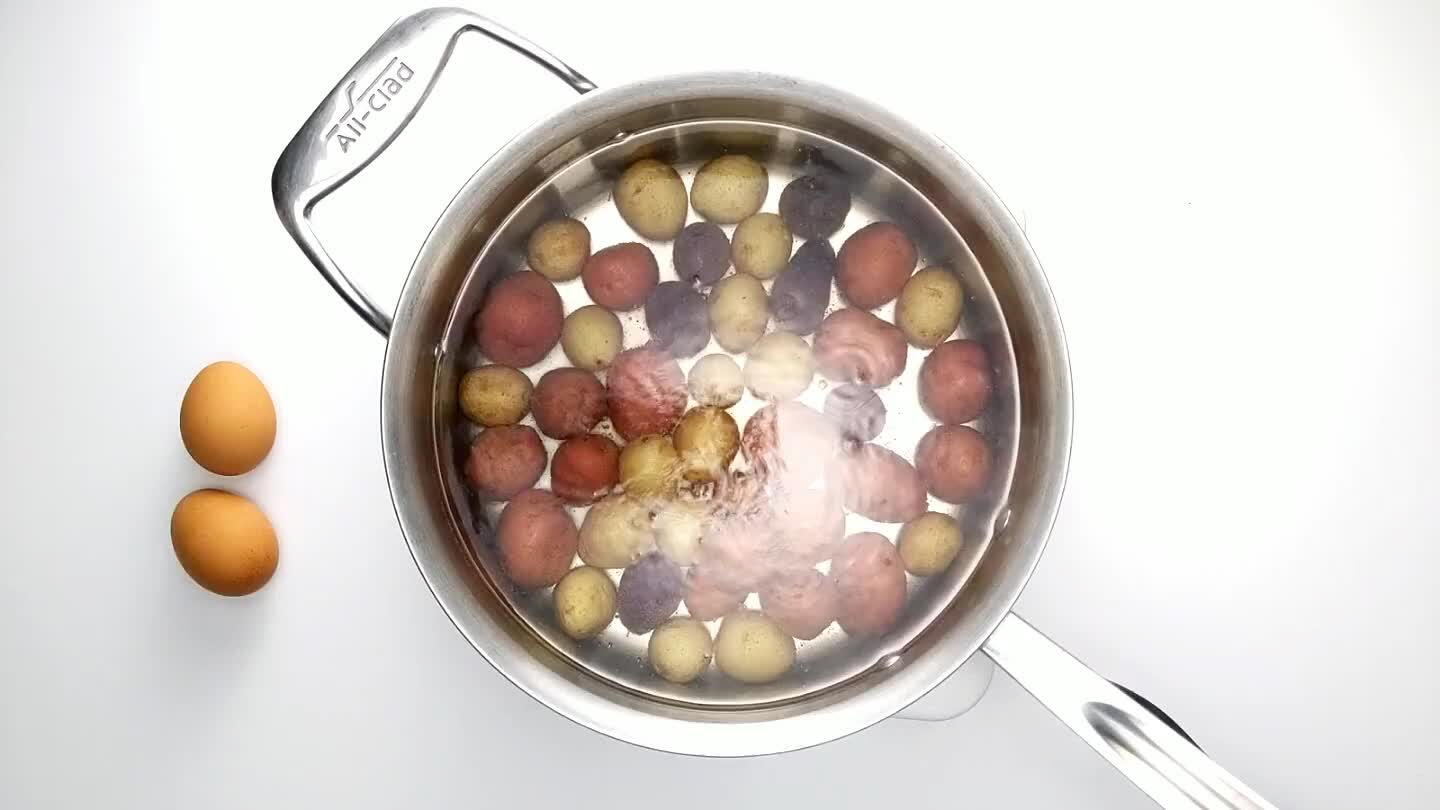 When the water reaches a gentle bubble, place the 2 eggs on top. Make sure the eggs also fall under the surface of the water.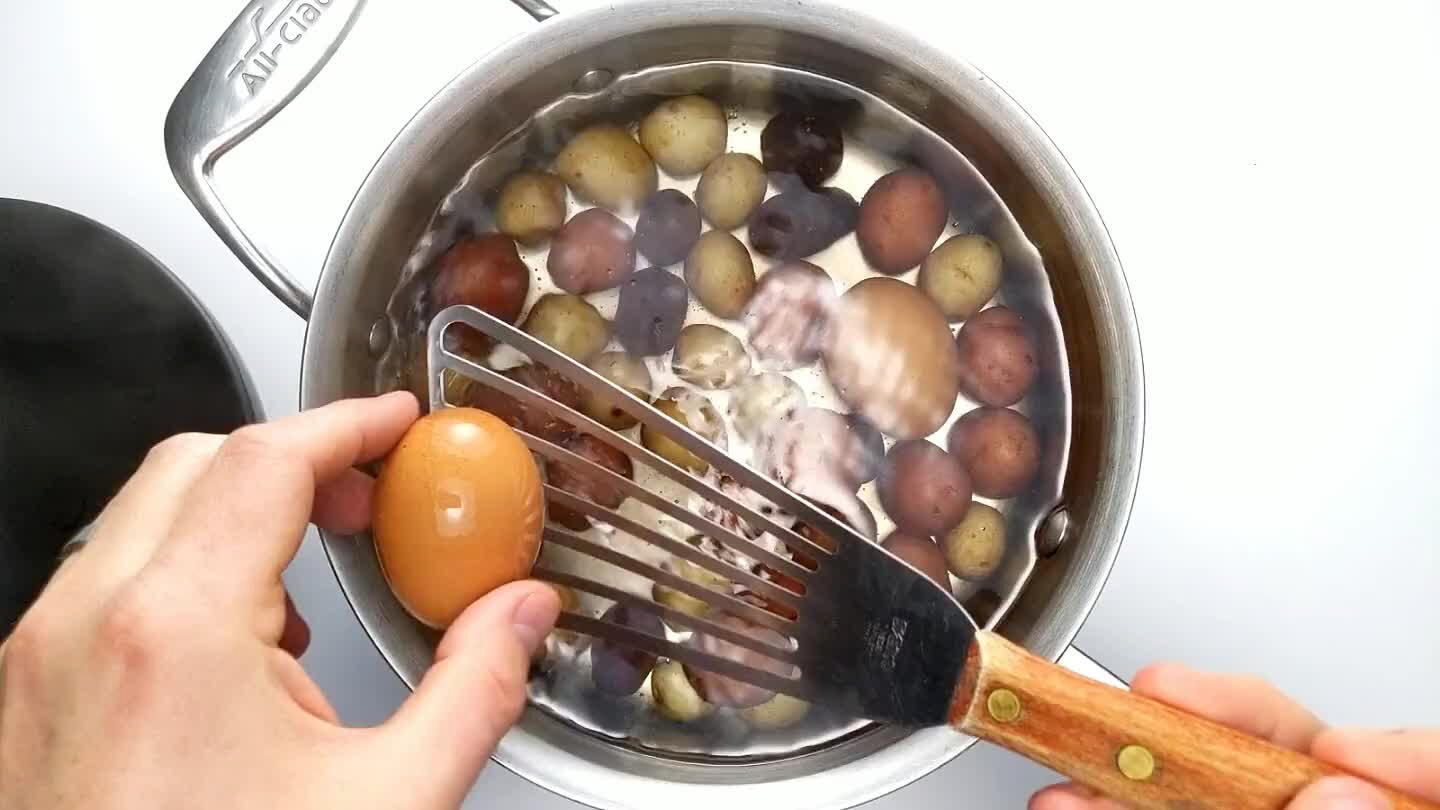 Set a timer for about 10 minutes, or until the potatoes are tender through. Pierce one of the larger potatoes with a fork or a sharp knife and if it goes through easily, the potatoes are done. The eggs should be boiled at this point as well. Strain and remove from heat.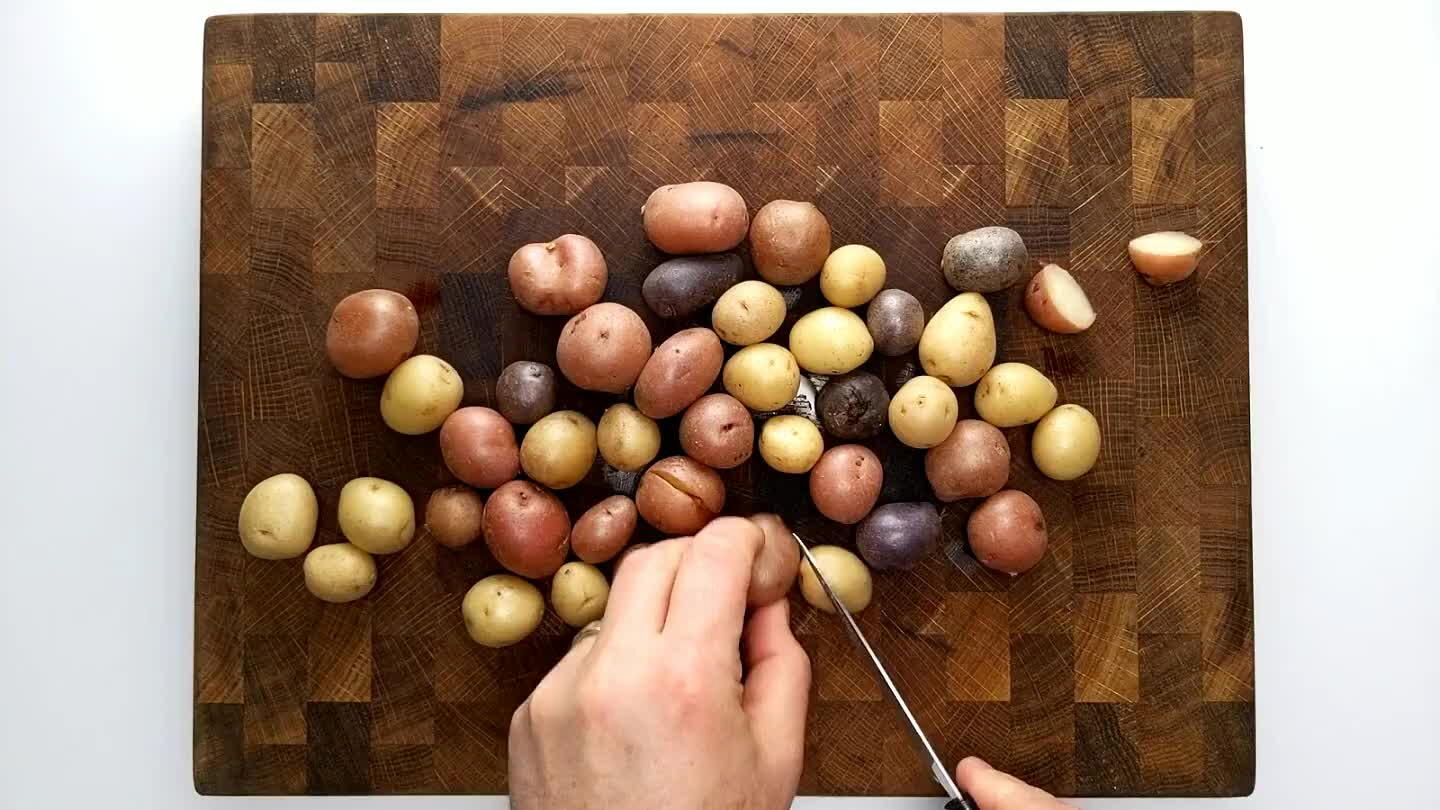 Let the potatoes cool a little, then slice each in half.
Peel the hard boiled eggs and slice them in half lengthwise.
Blanch the green beans in rapidly boiling salted water. Let them cook for about 2 minutes. Fish out one bean and pinch the tip and try to split the bean pod down it's crease lengthwise. If the pod splits cleanly without too much effort, the beans are done cooking.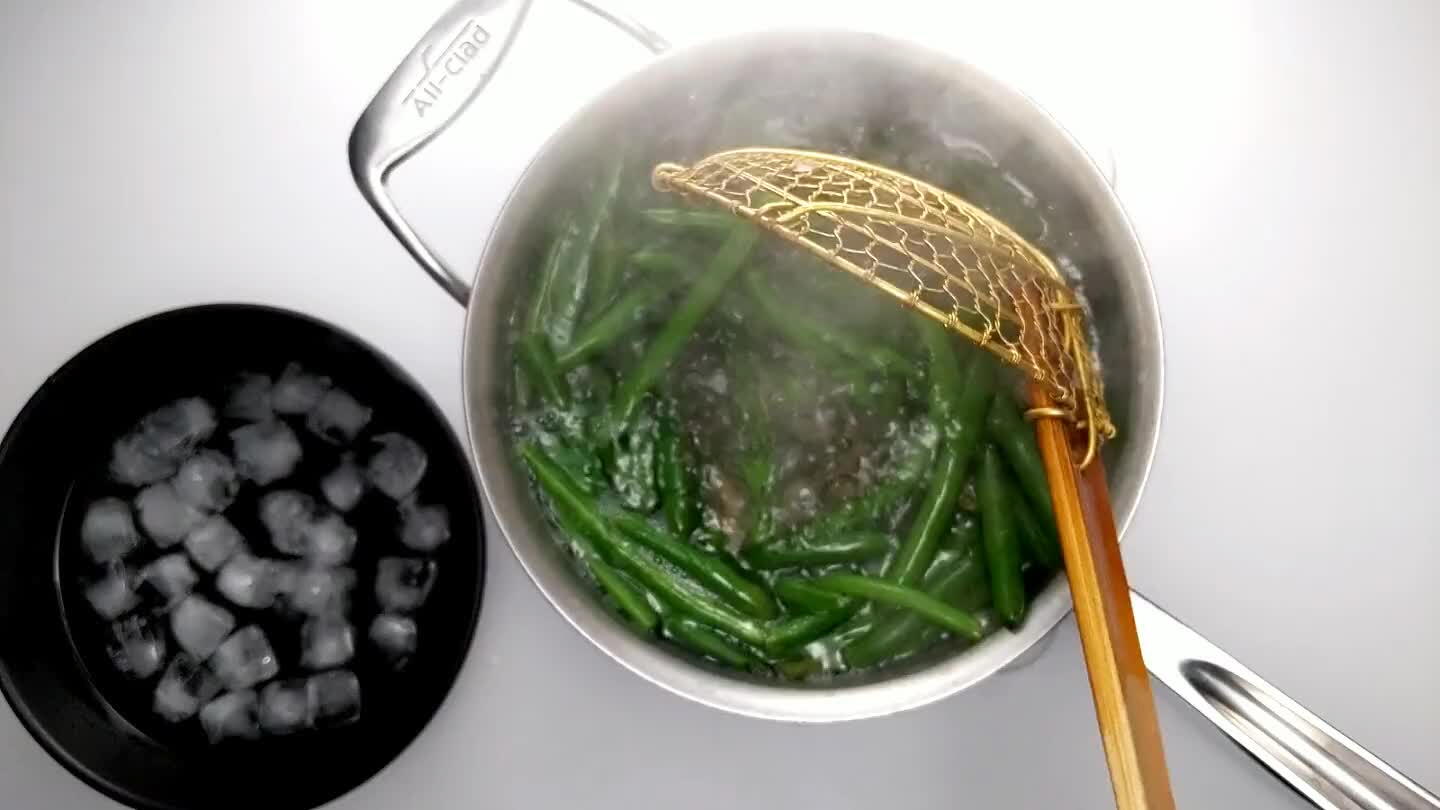 Strain the beans and toss them in ice water to stop cooking.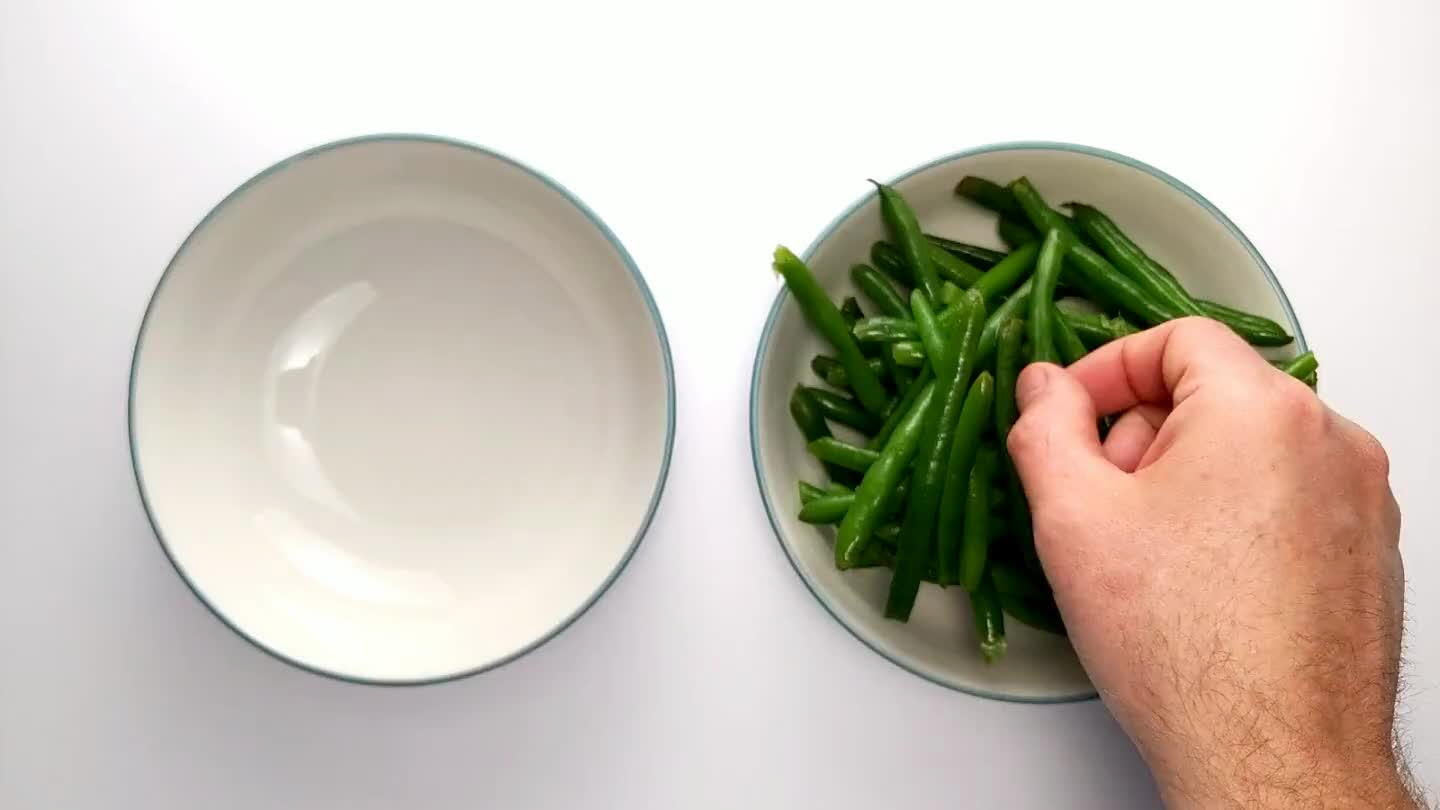 Separate all of the beans. This is a little laborious and you can skip this step. However, I think it greatly improves the texture. Instead of a squeaky tear, the split pods offer a fresh crunch.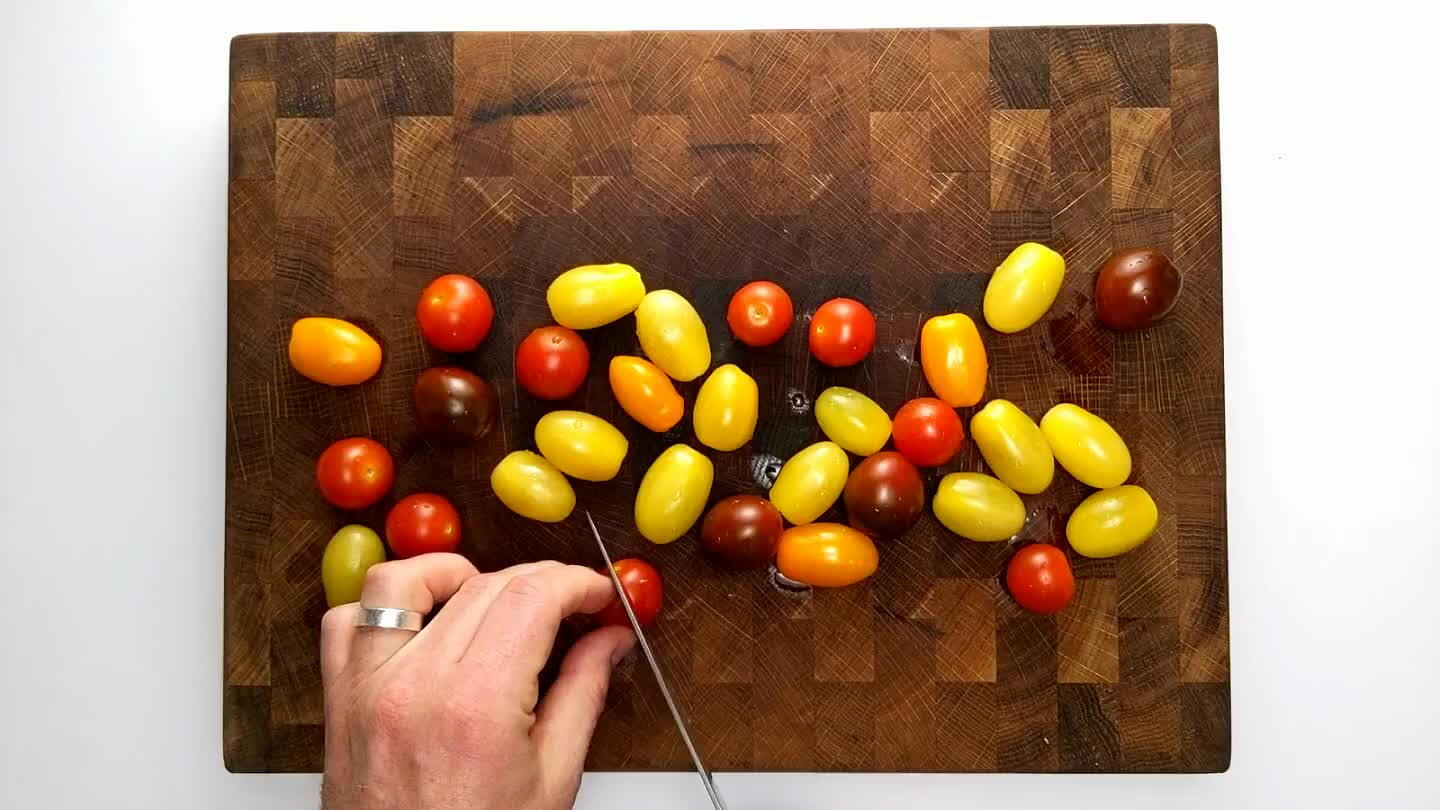 Slice the cherry tomatoes in half.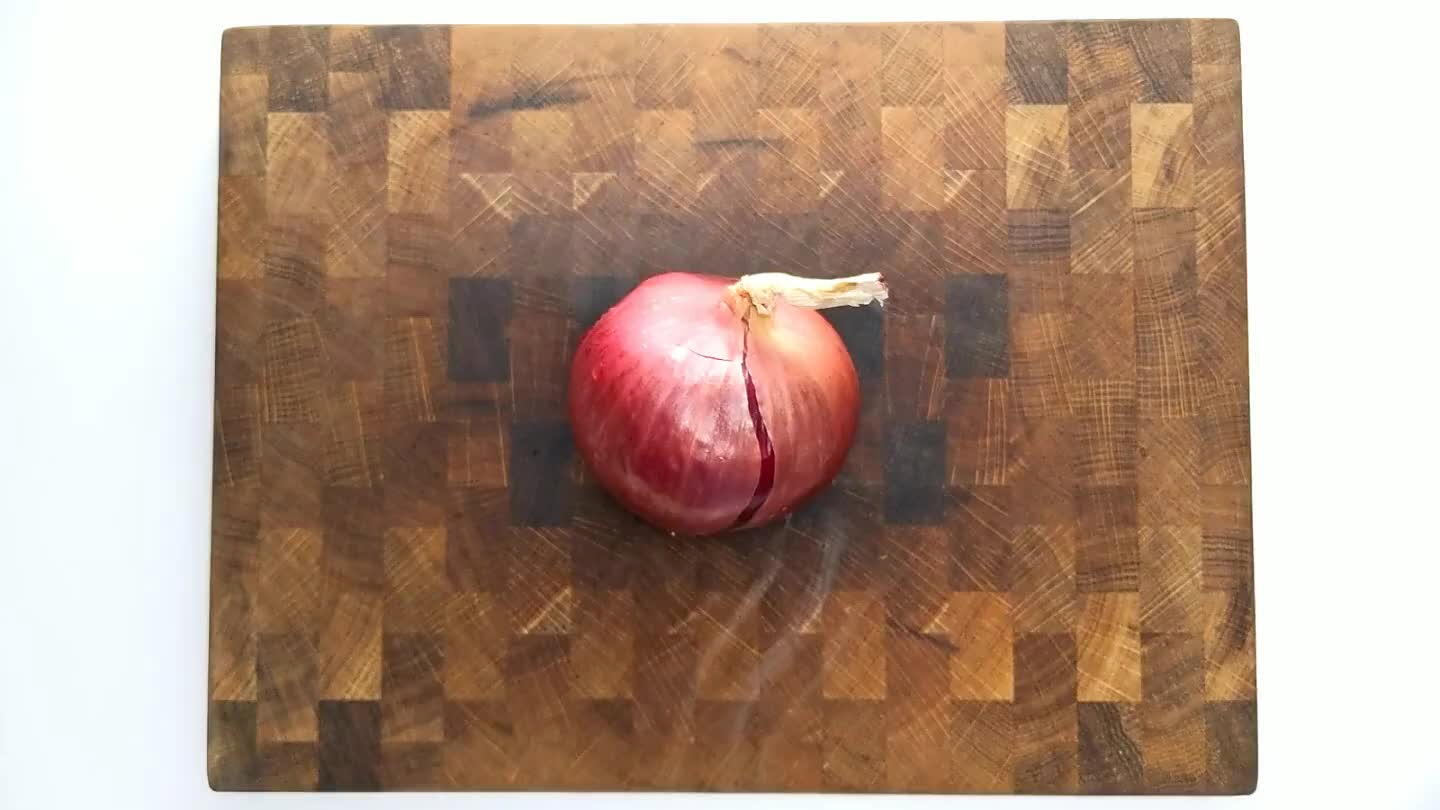 Remove the tip of the red onion and halve through the root. Peel and slice thin.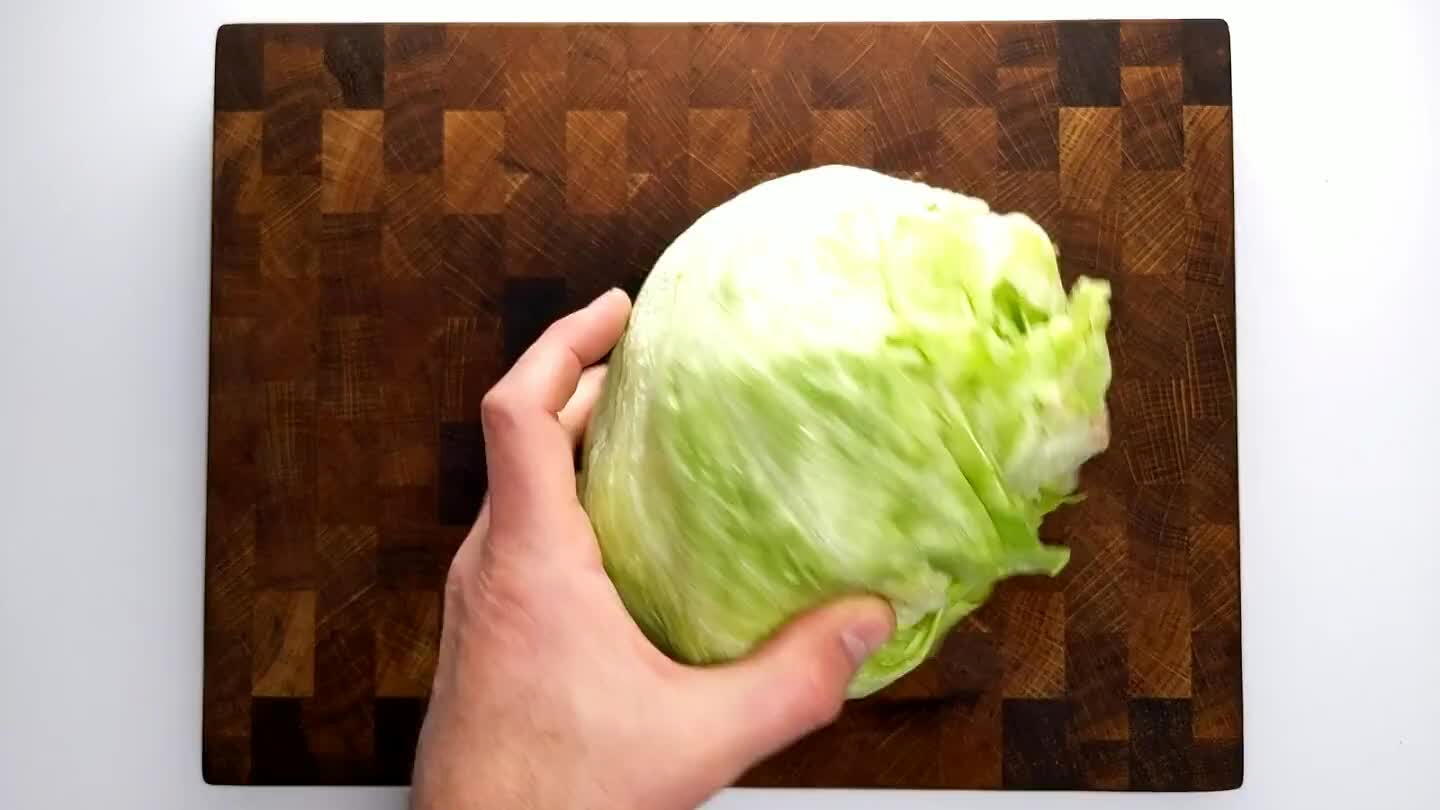 Remove any browned or soiled leaves from around the head of lettuce. Remove the core and slice into large chunks.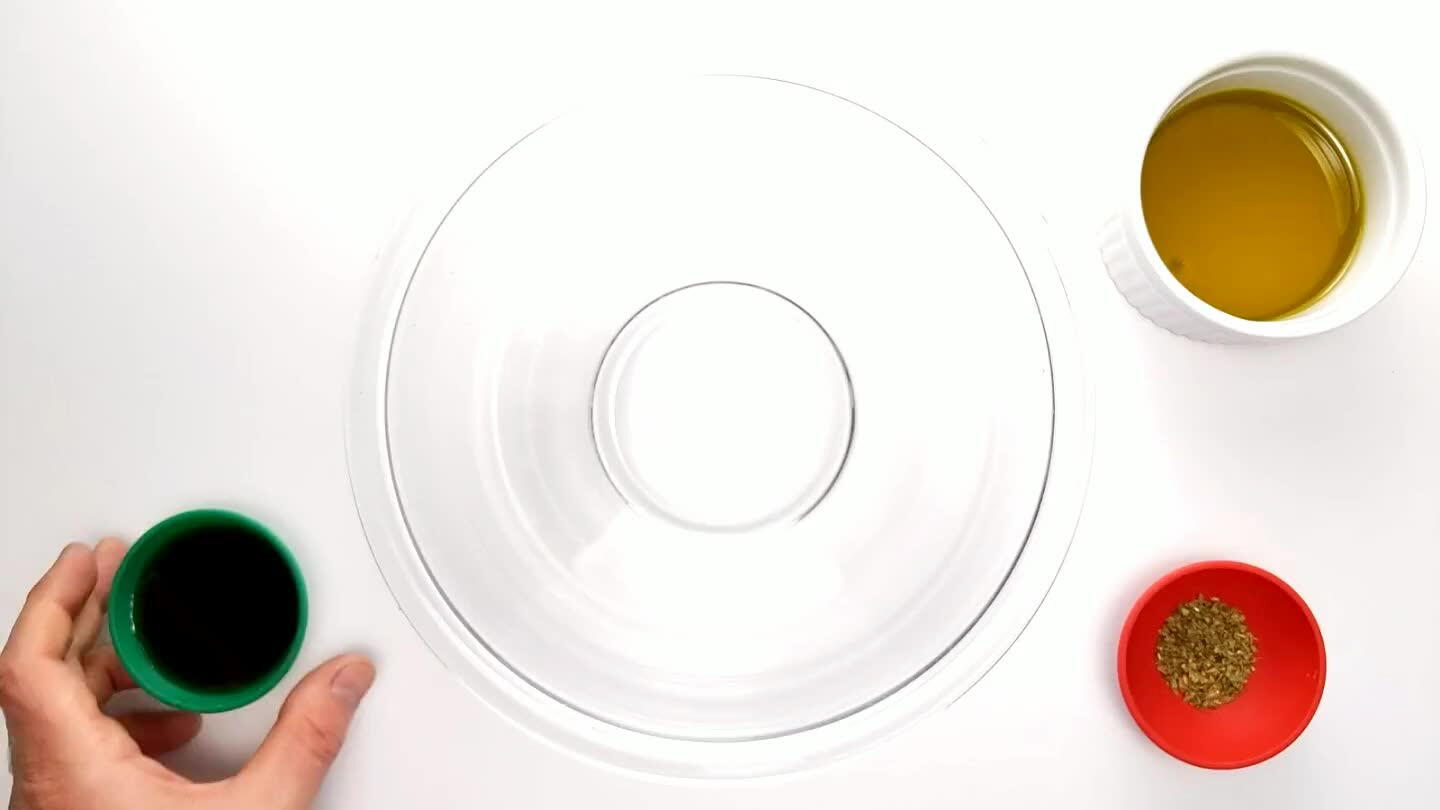 Time to make a simple dressing. Start with the vinegar.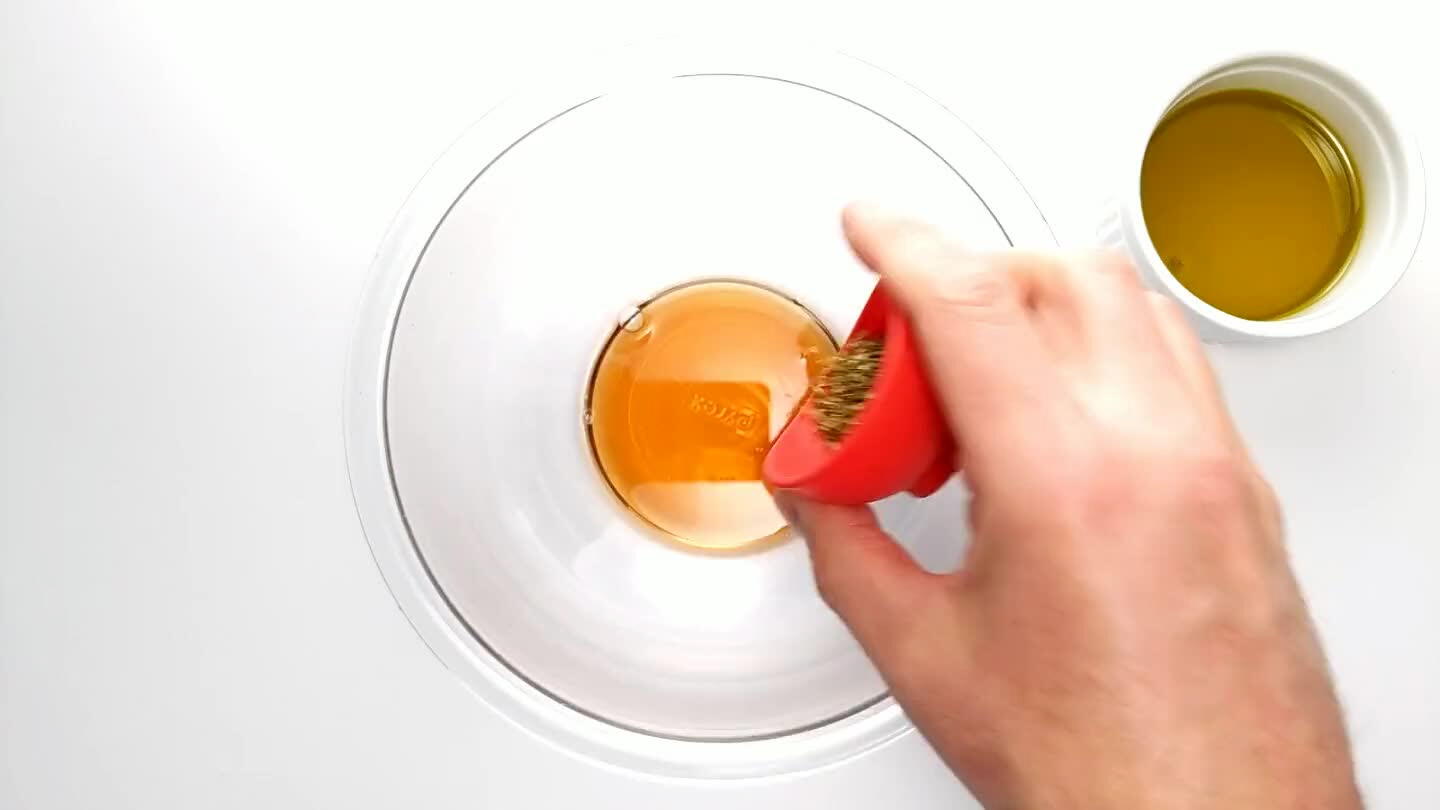 Toss in the dried oregano.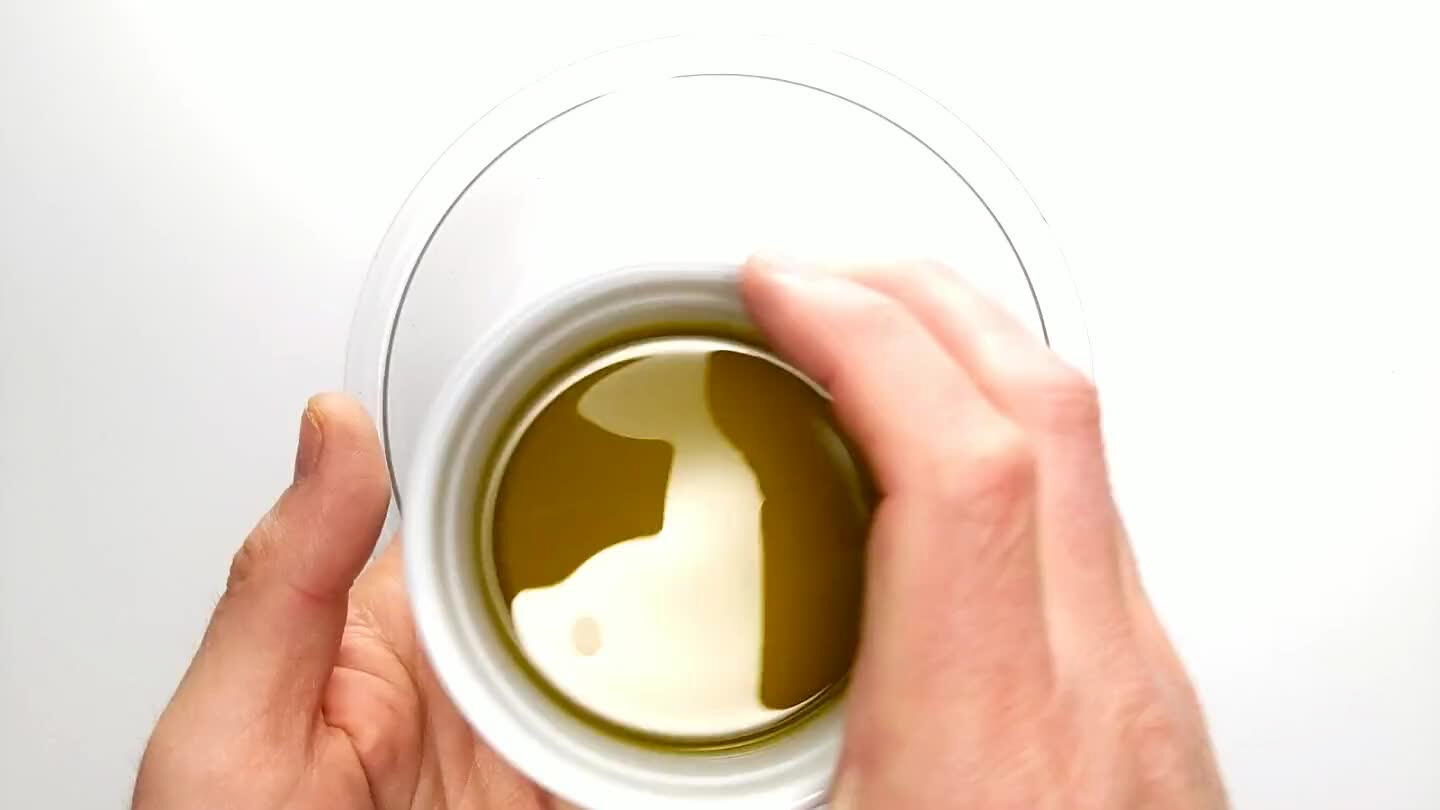 Whisk in the olive oil in a thin stream.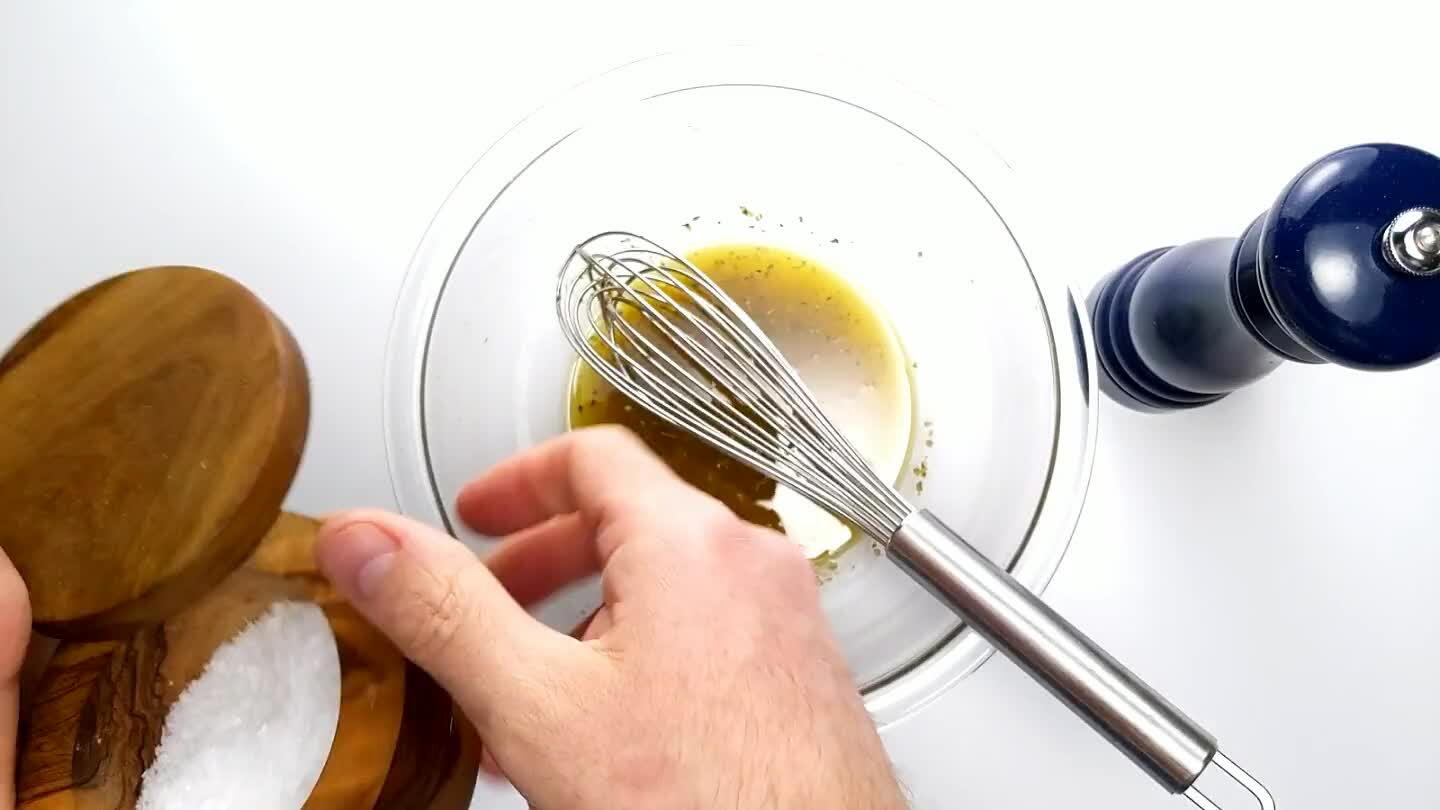 Season to taste with salt and pepper.
Assemble as you see fit. Stack the ingredients however you like. Or, toss them all together. It's up to you.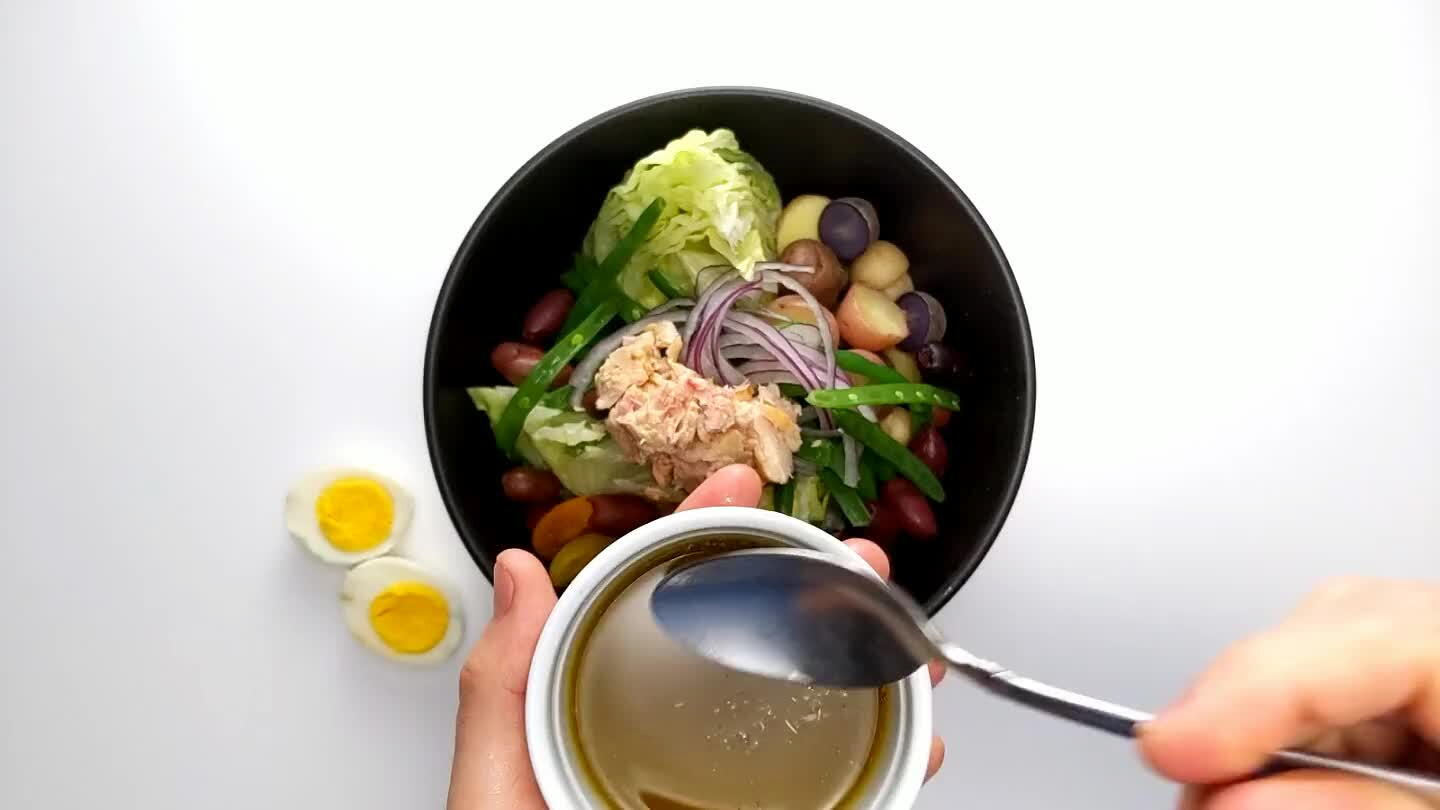 Top with vinaigrette as desired.
Place the halved boiled eggs on top to show them off. Season them with a little salt and pepper for extra points.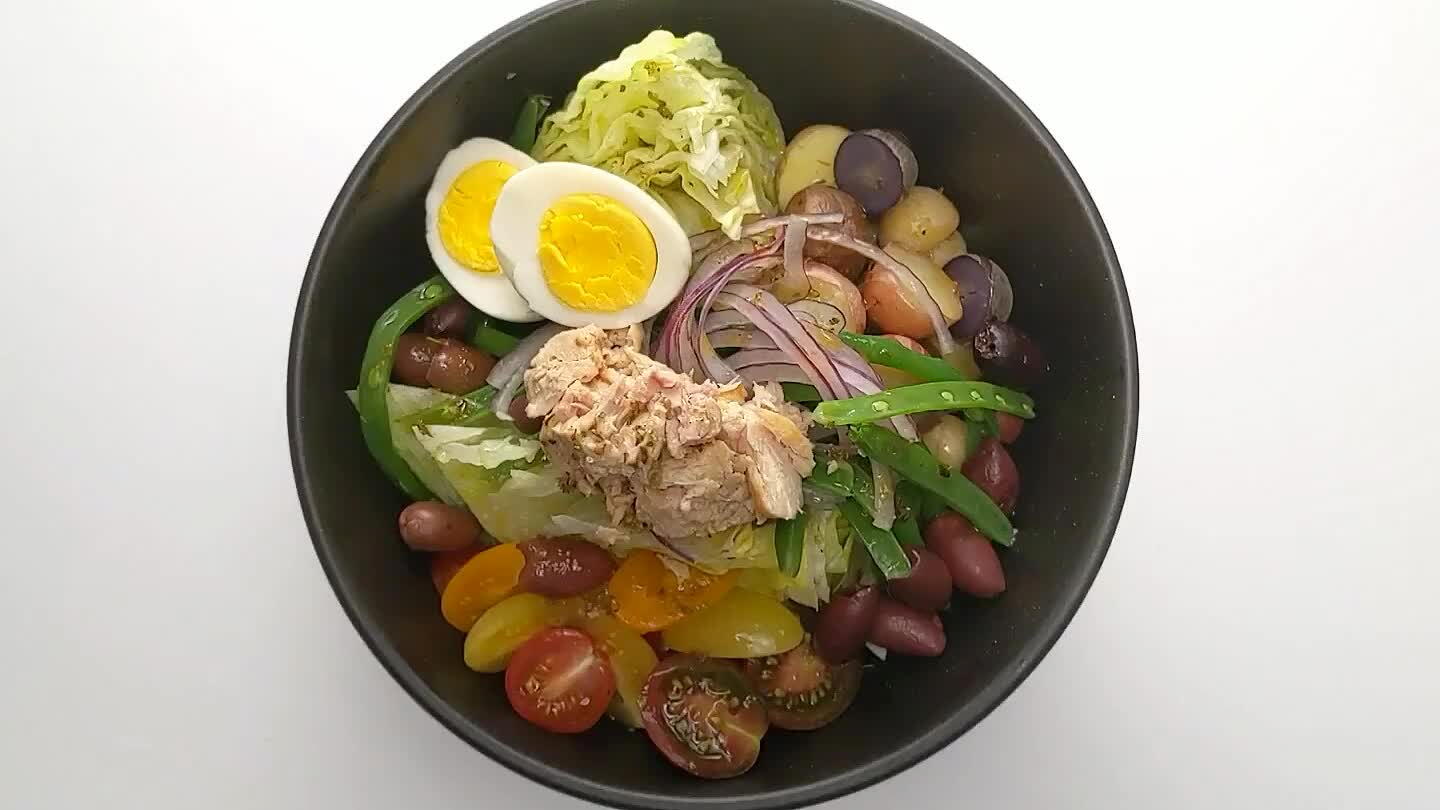 Comments