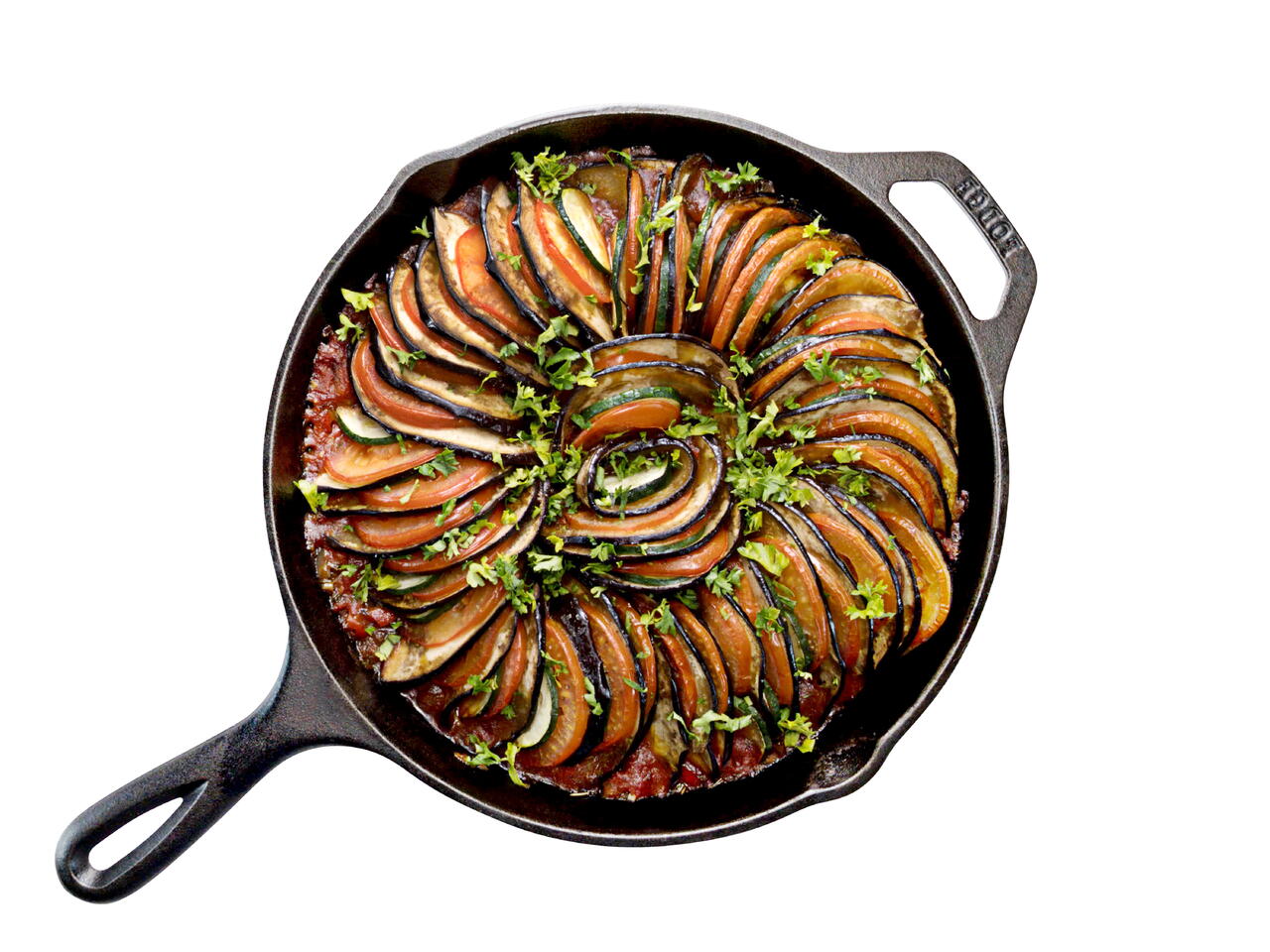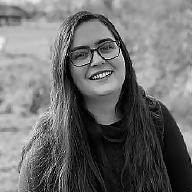 Recipe video made by Michelle
Published on 07/15/2021, viewed by 807 , 0 Comments
6 portions
60m
This fresh meal is great for the summer. The concept is quite simple, but the presentation is elegant, making it great even for a fancy event!
What you will need
4 Tbsp Olive Oil
3 Cloves Garlic
1/2 Onion
1/2 Red Bell Pepper
14 oz Canned Crushed Tomatoes
1 tsp Italian Seasoning
1 Eggplant
2 Zucchini
3 Roma Tomatoes
1/2 tsp Salt
1/8 tsp Black Pepper
.5 oz Fresh Basil
(Nutritional facts 89 calories, 2.03 g fat, 15.72 g carbohydrates, 2.69 g protein, 11 mg cholesterol, 174 mg sodium)
How to cook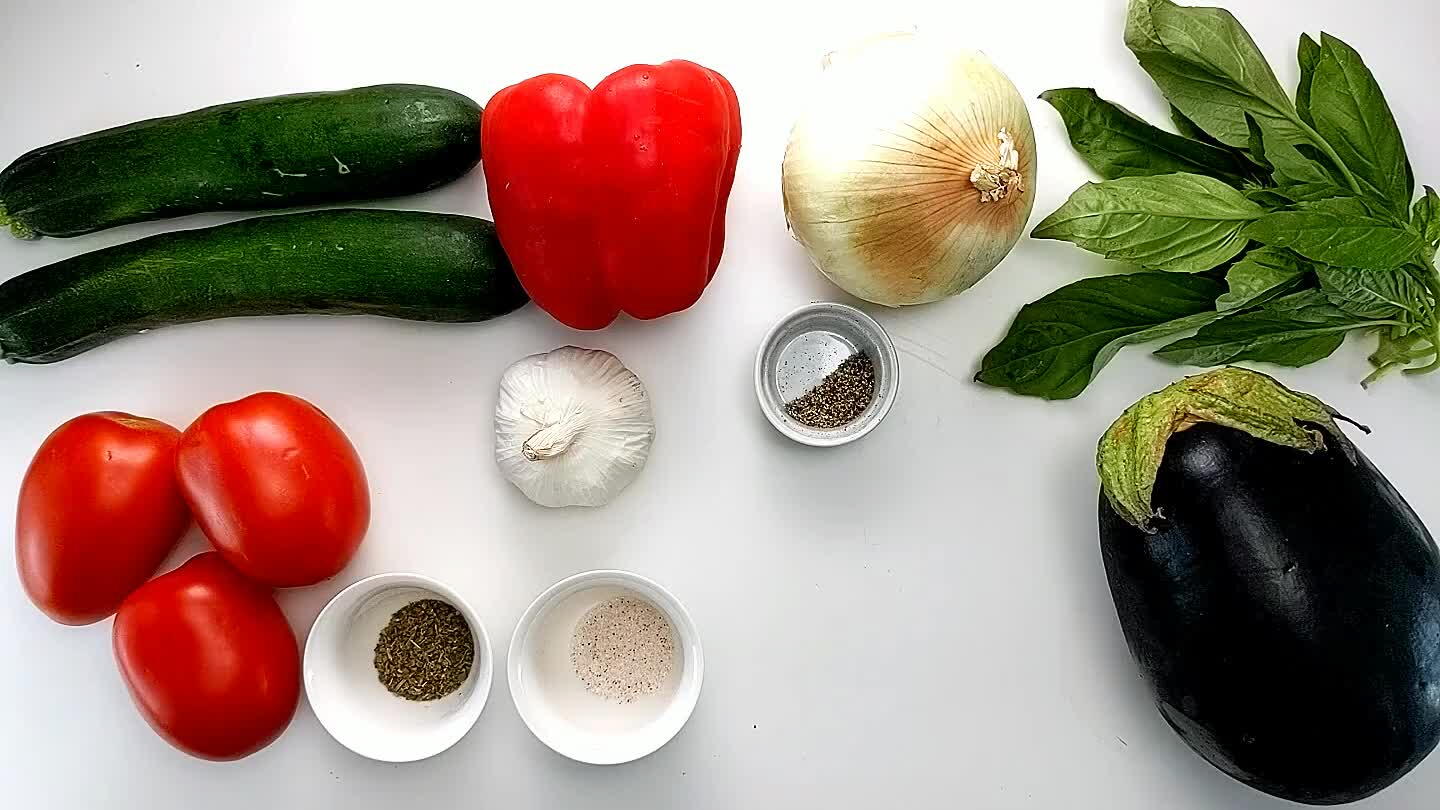 Gather and portion ingredients.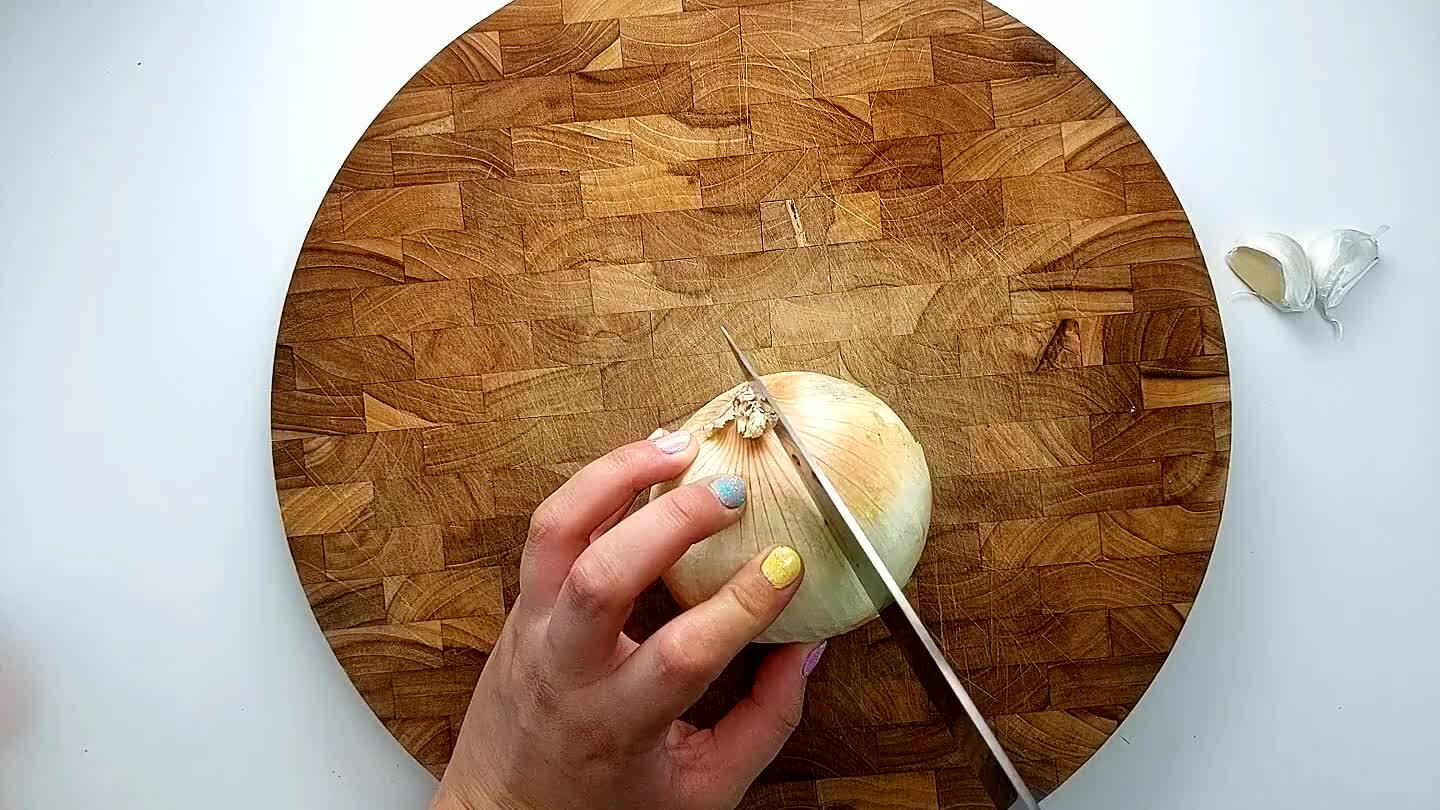 Cut the onion in half and remove the peel. Leave the root end in-tact.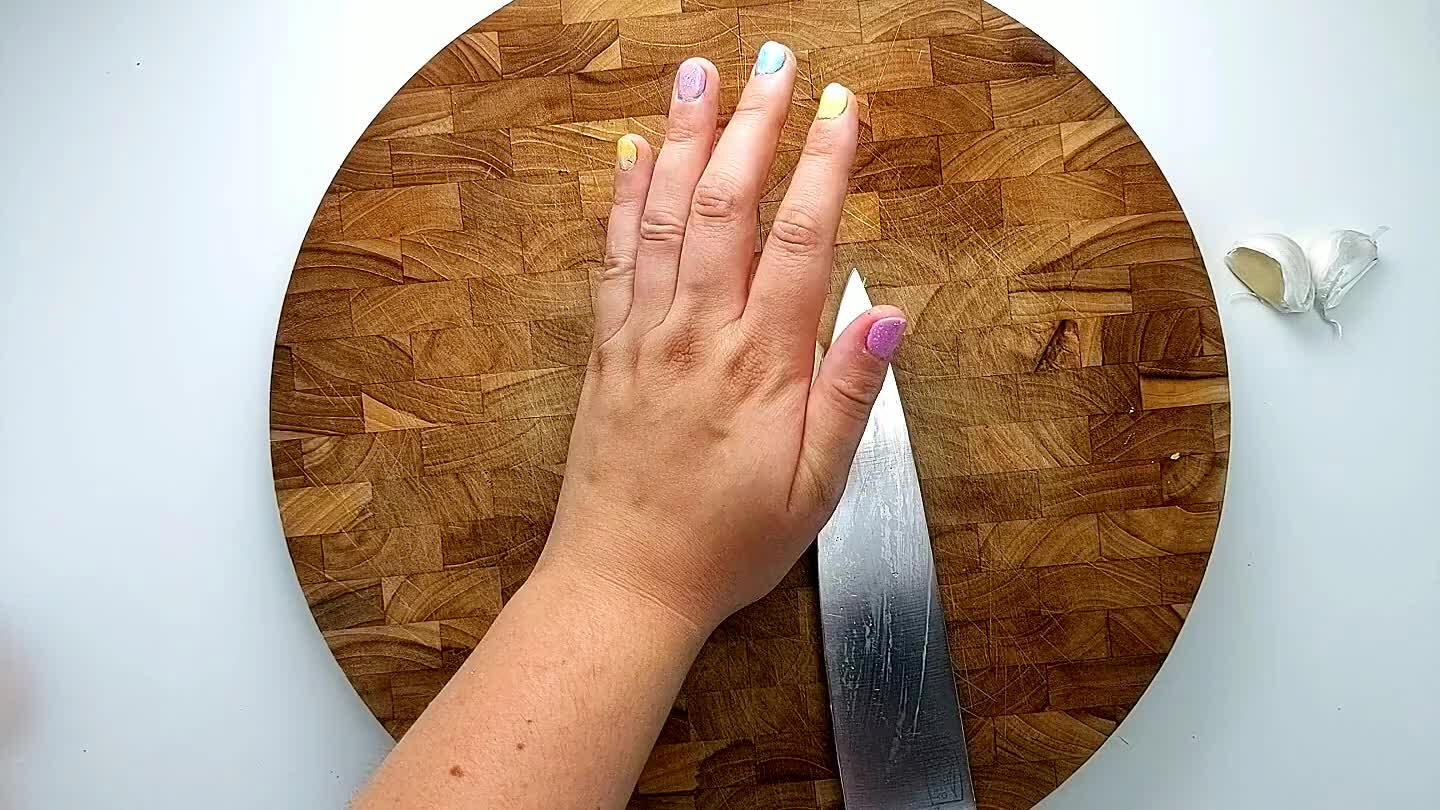 With the knife parallel to the cutting board, cut two slices towards the root end. Cut into slices and then dice.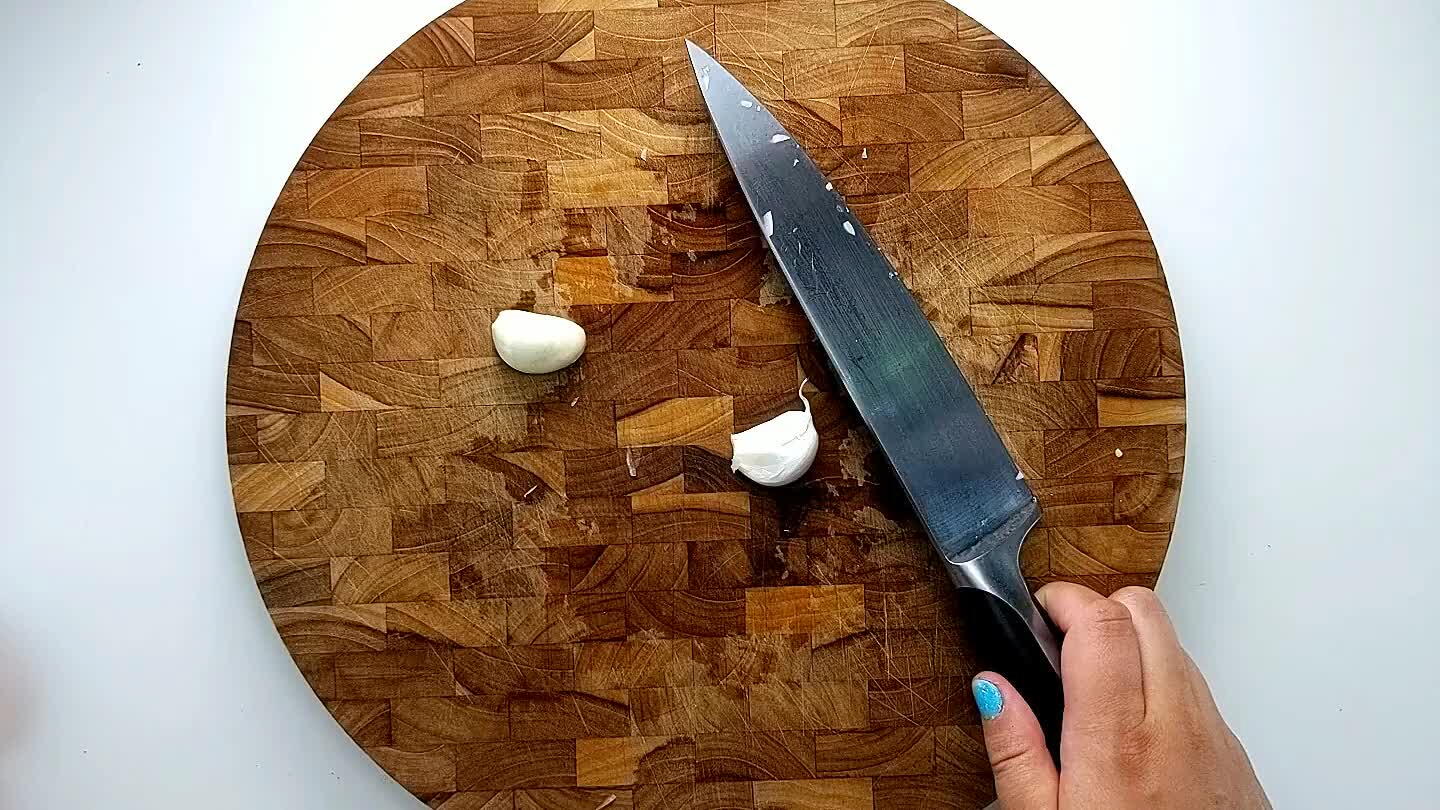 Smash the clove with the flat side of the knife and peel. Finely chop.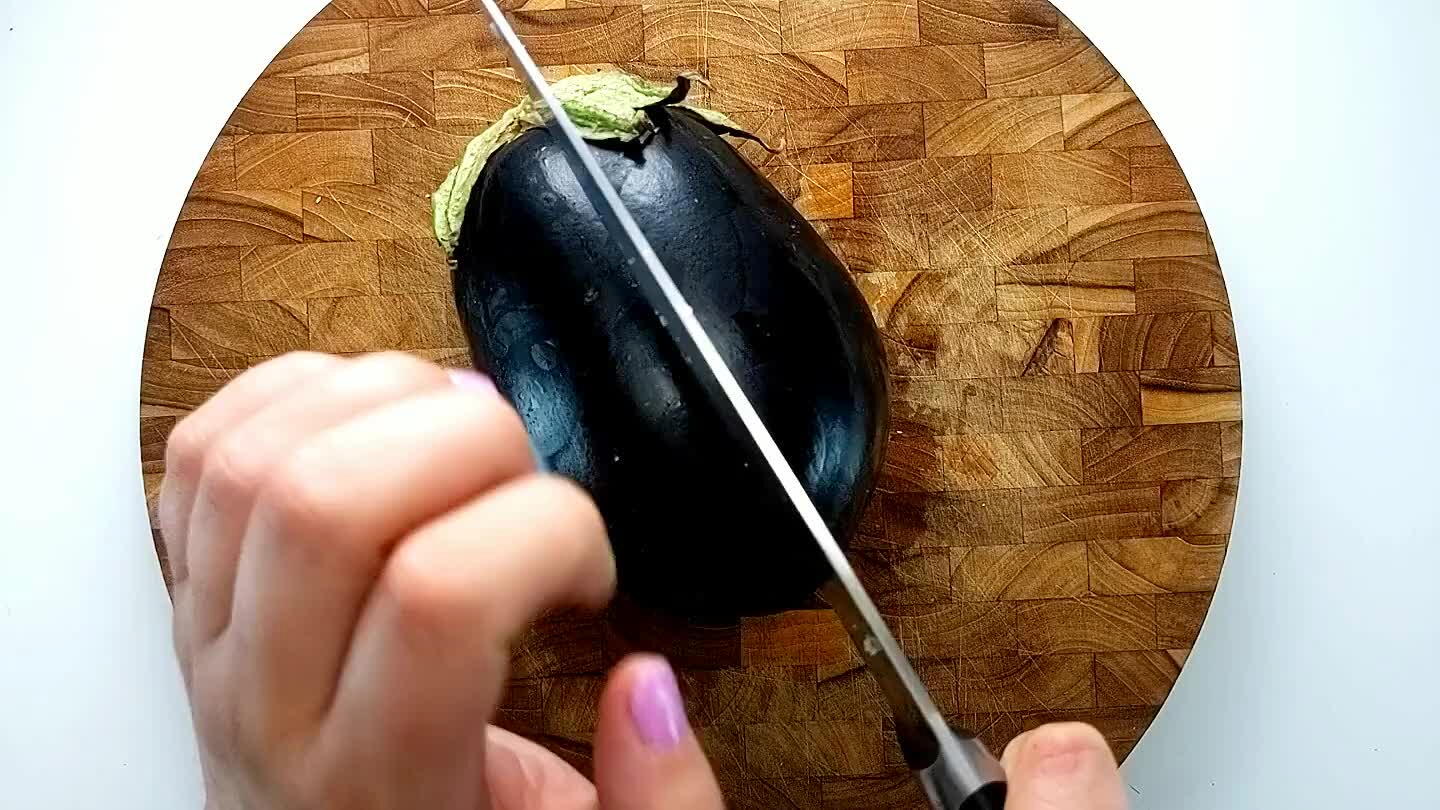 Slice the eggplant into thin slices. I used a mandolin, but you can always use a knife and slice as thin as possible. If your eggplant is quite wide, cut it in half before slicing.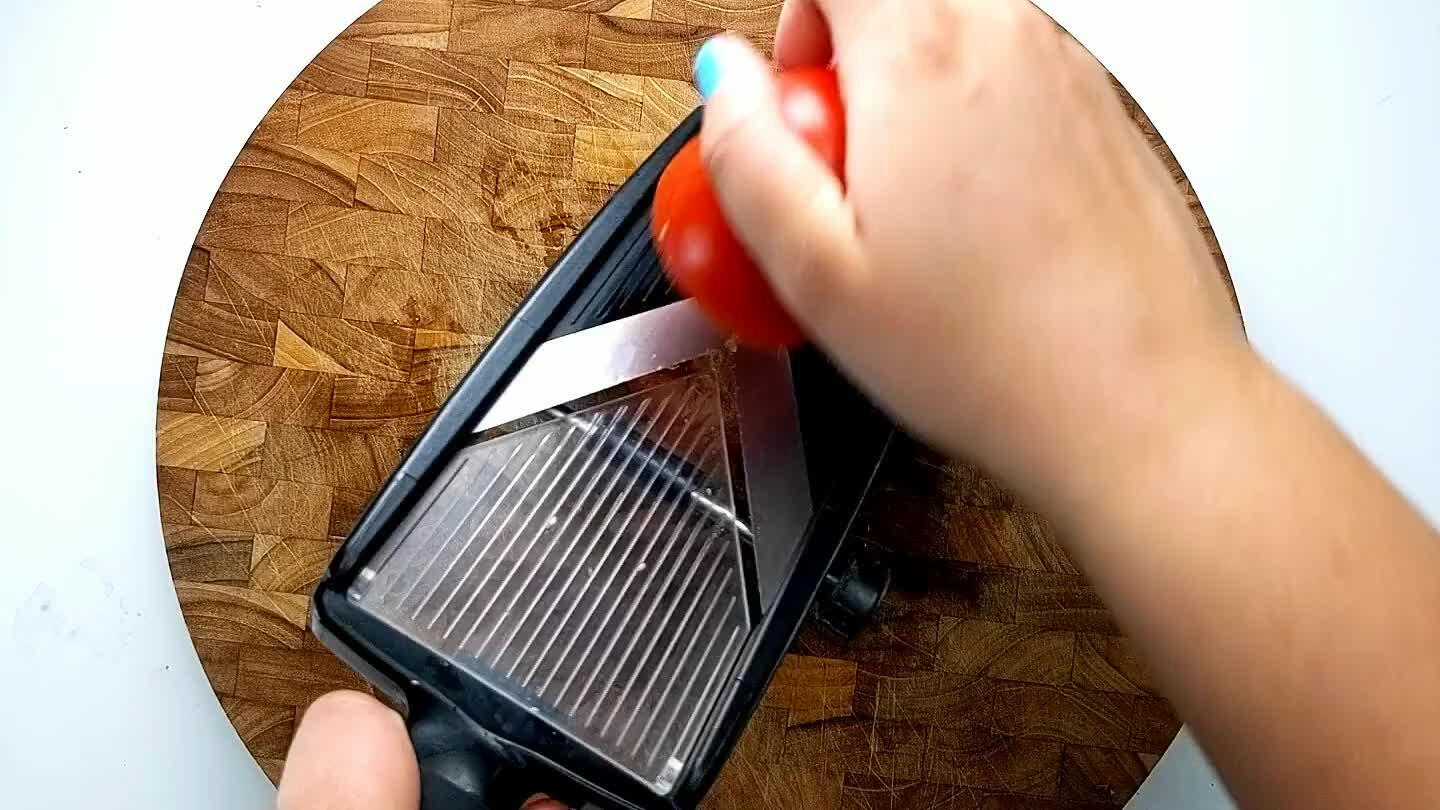 Cut off the stem of the tomato and thinly slice using the mandolin as well.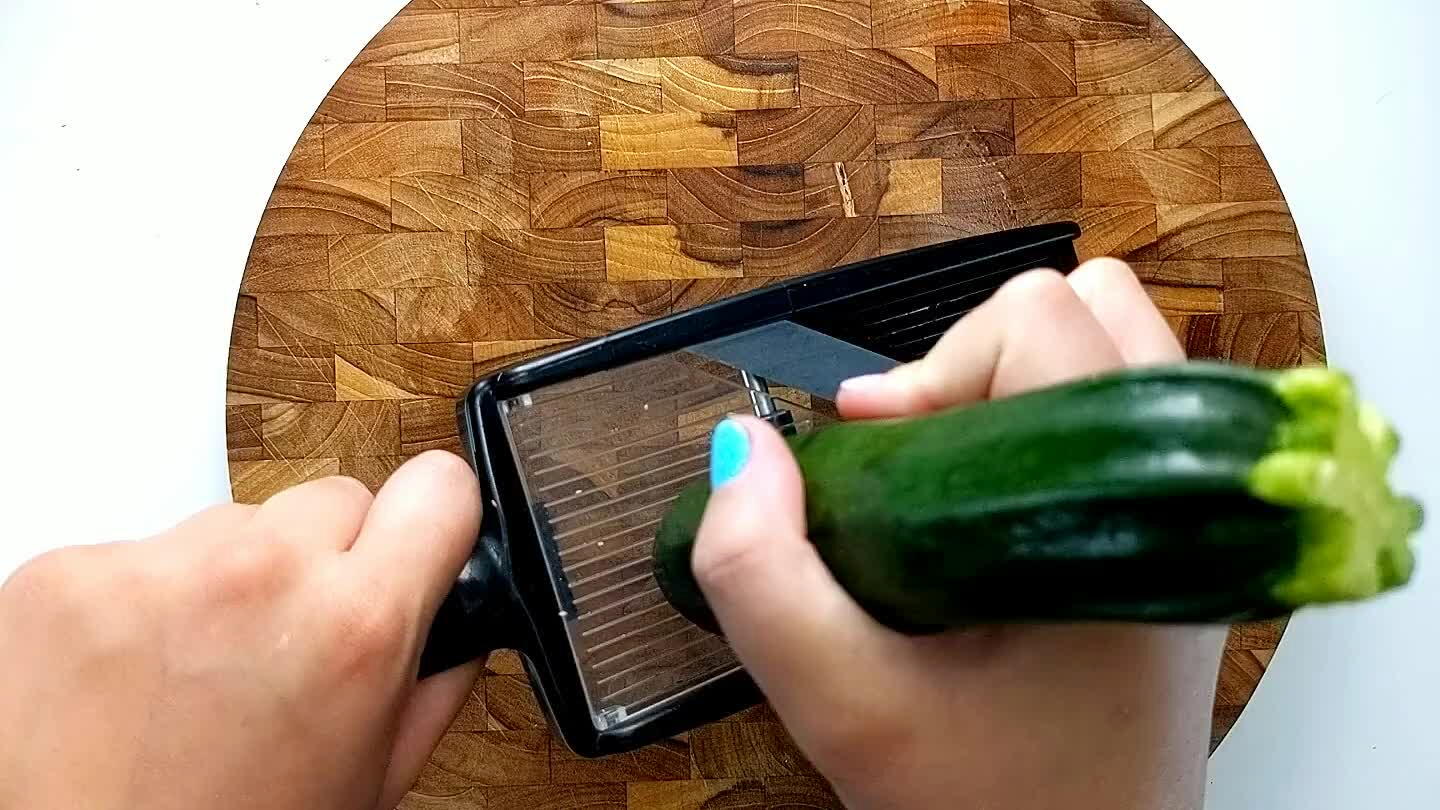 Thinly slice the zucchini.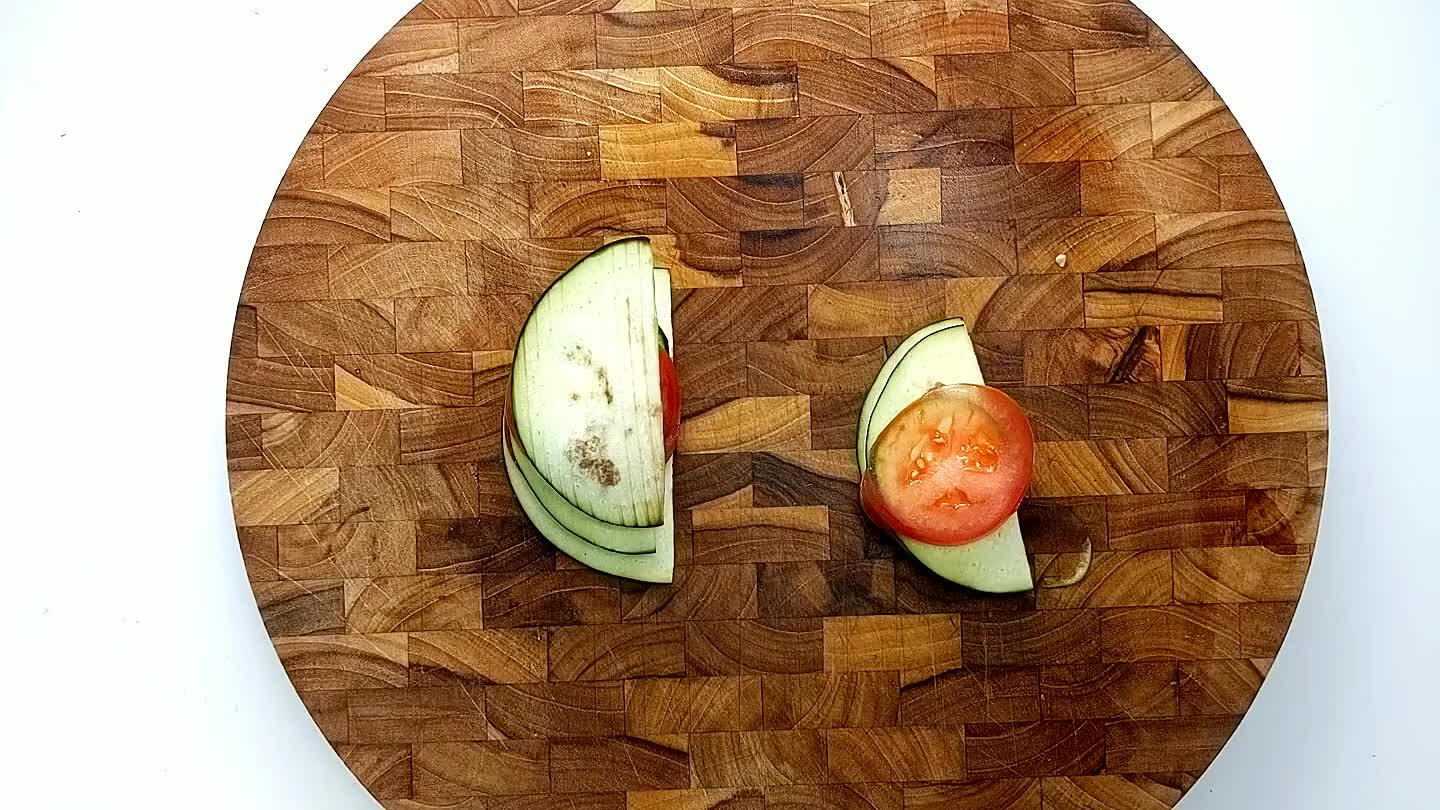 Stack the vegetable slices in sequence. You may not use all the slices.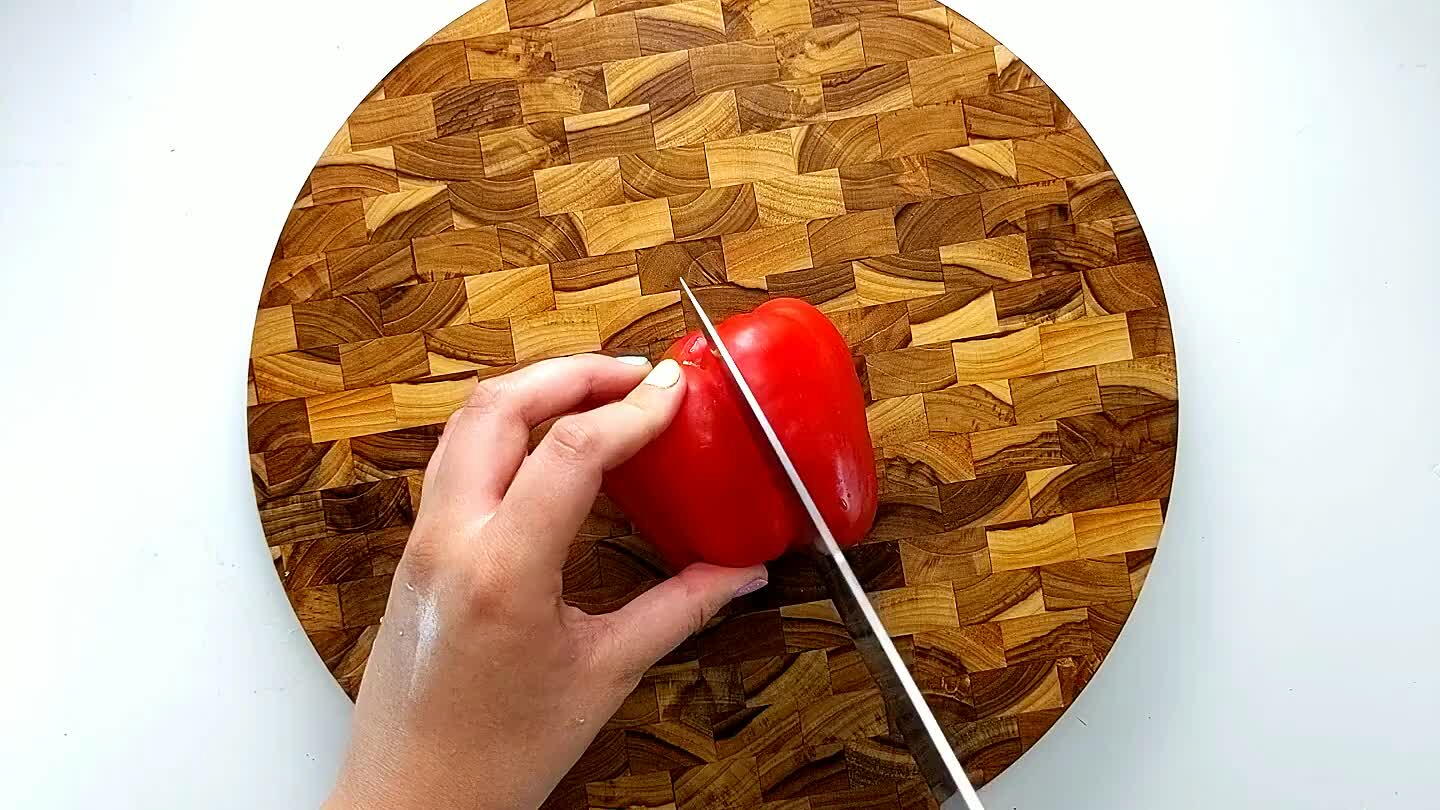 Remove the stem and seeds and finely chop half of the bell pepper,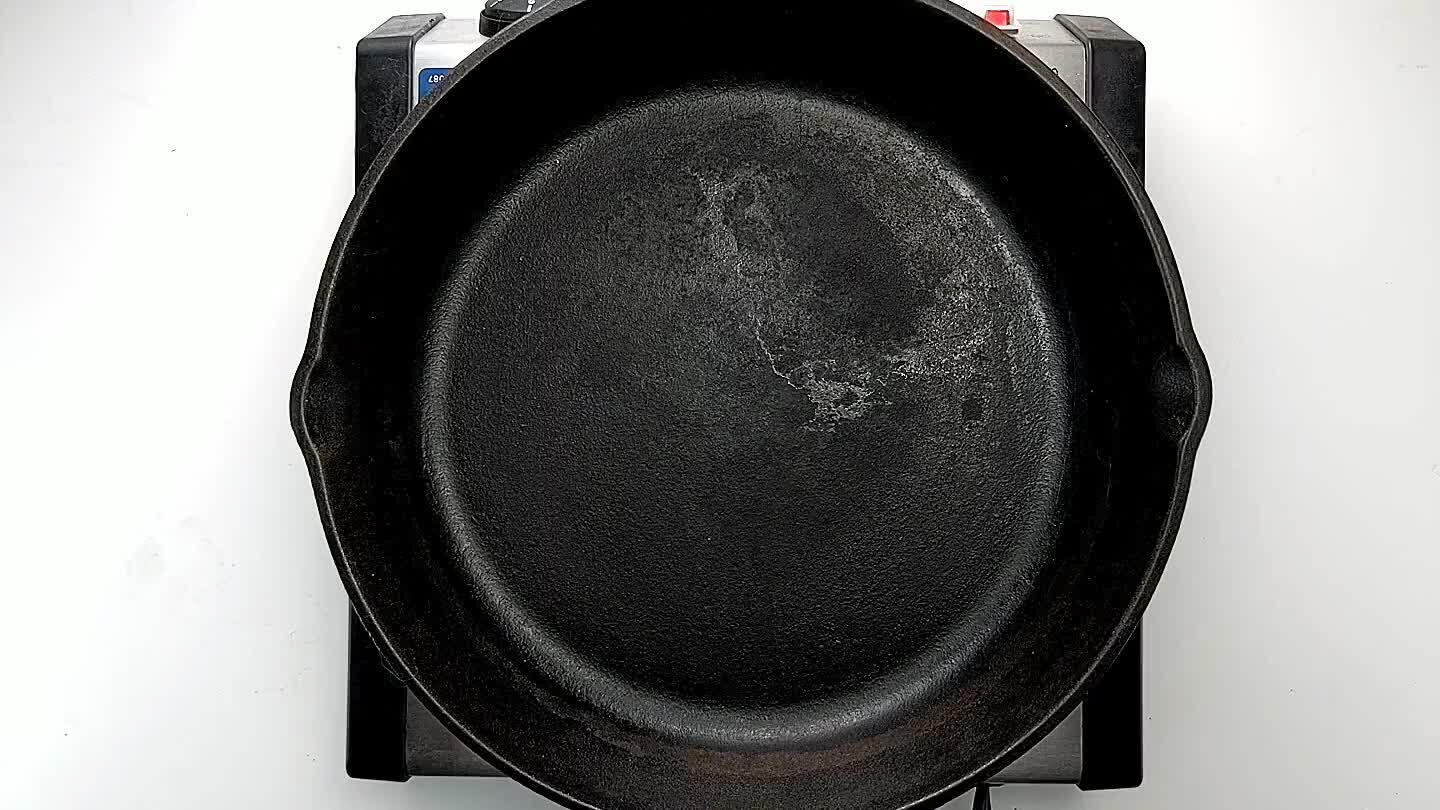 Add some olive oil and the diced onions to a cast iron pan or other oven-safe pan. Season with salt and black pepper. Sauté the onions until lightly browned.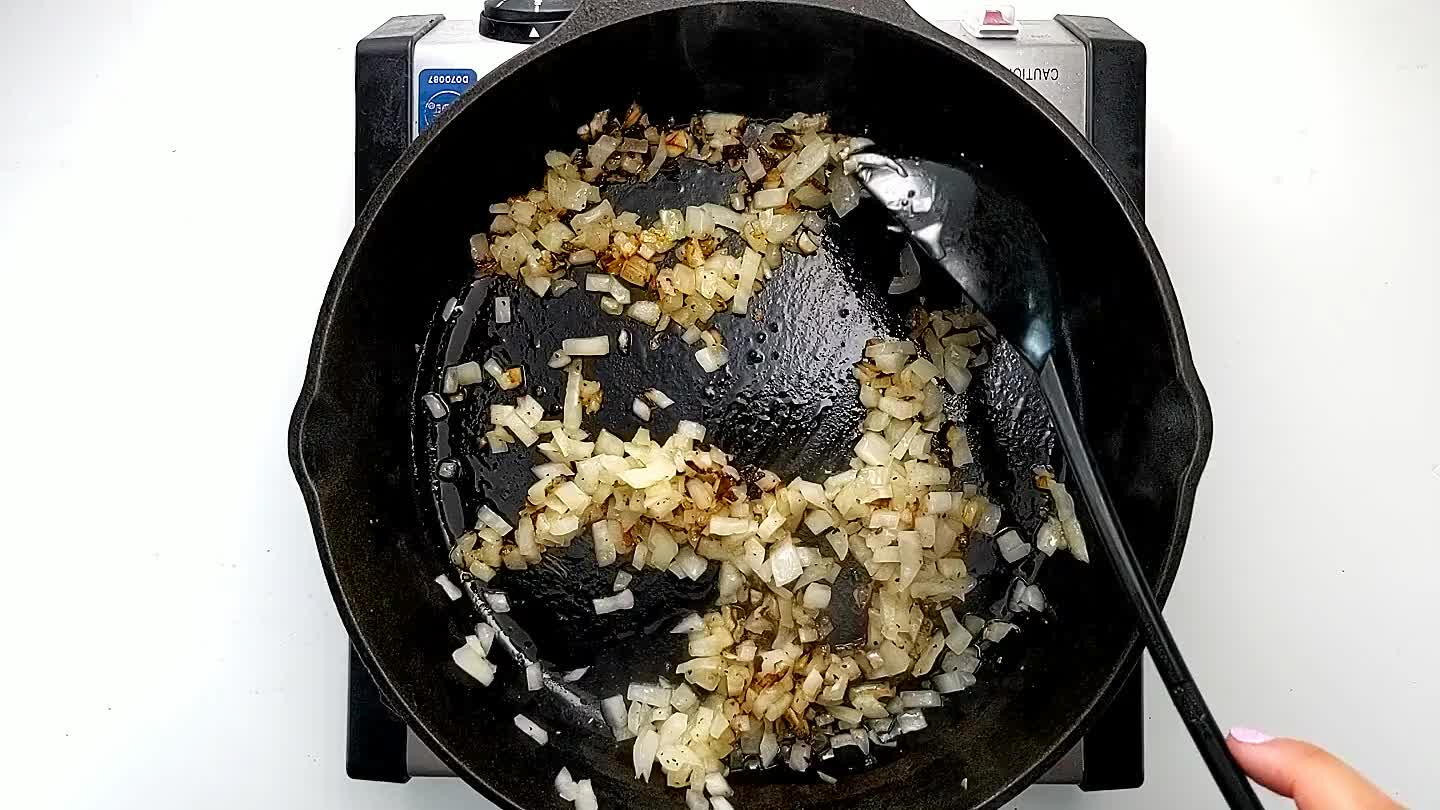 Add the diced red peppers, minced garlic, and Italian seasoning. Sauté for another couple of minutes.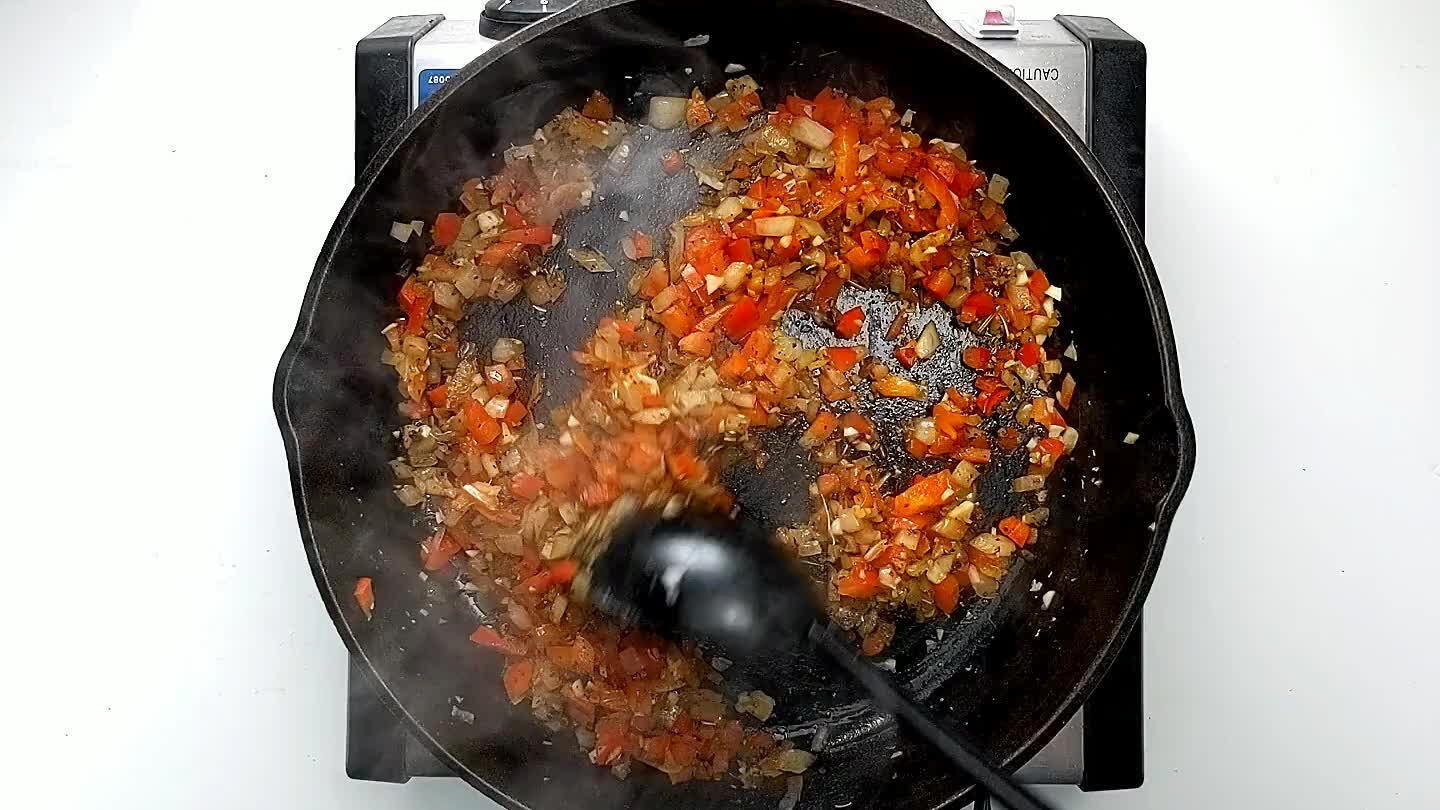 Pour in the canned crushed tomatoes and bring to a simmer.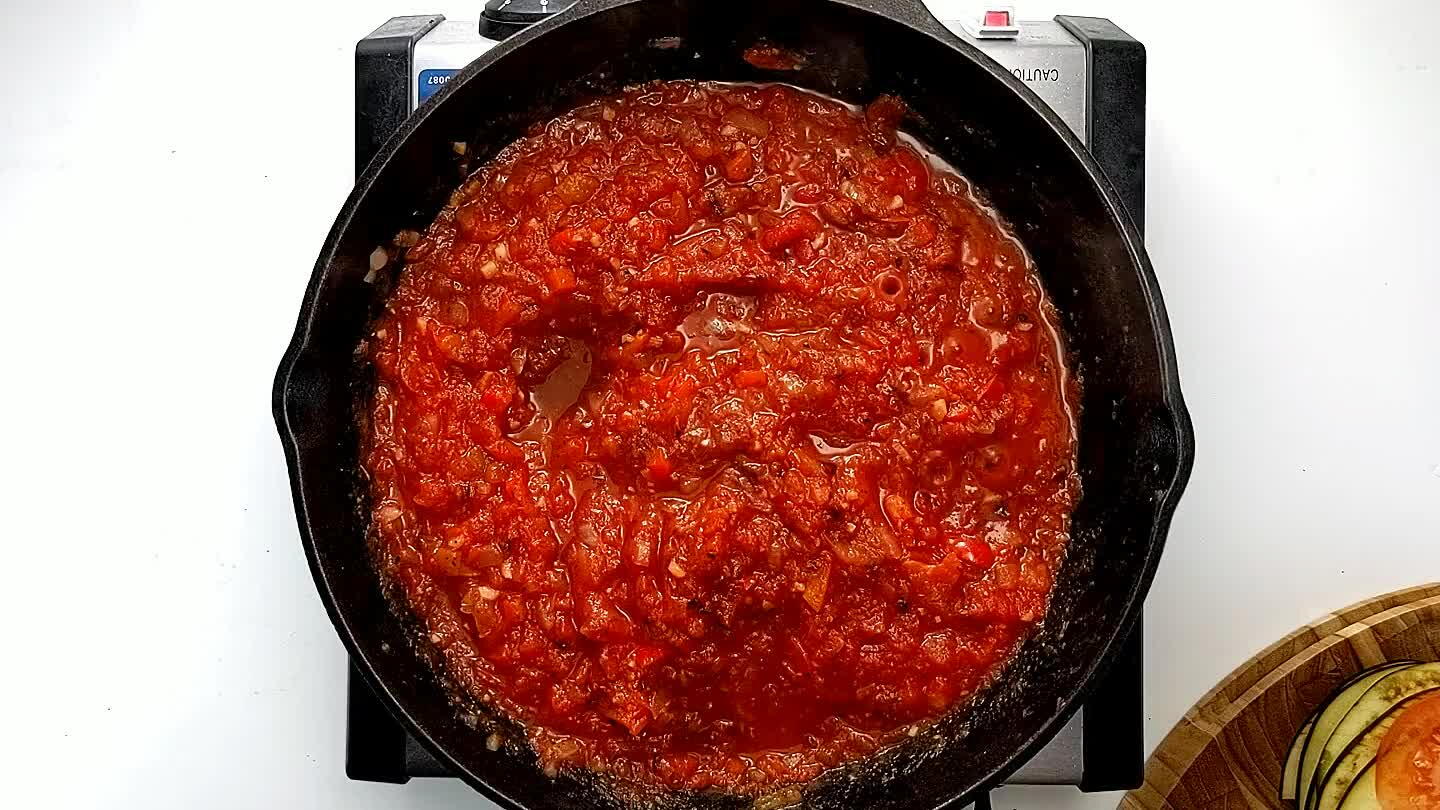 Arrange the stacked veggie slices in a circle around the outside of the pan. Finish with a few slices in the middle.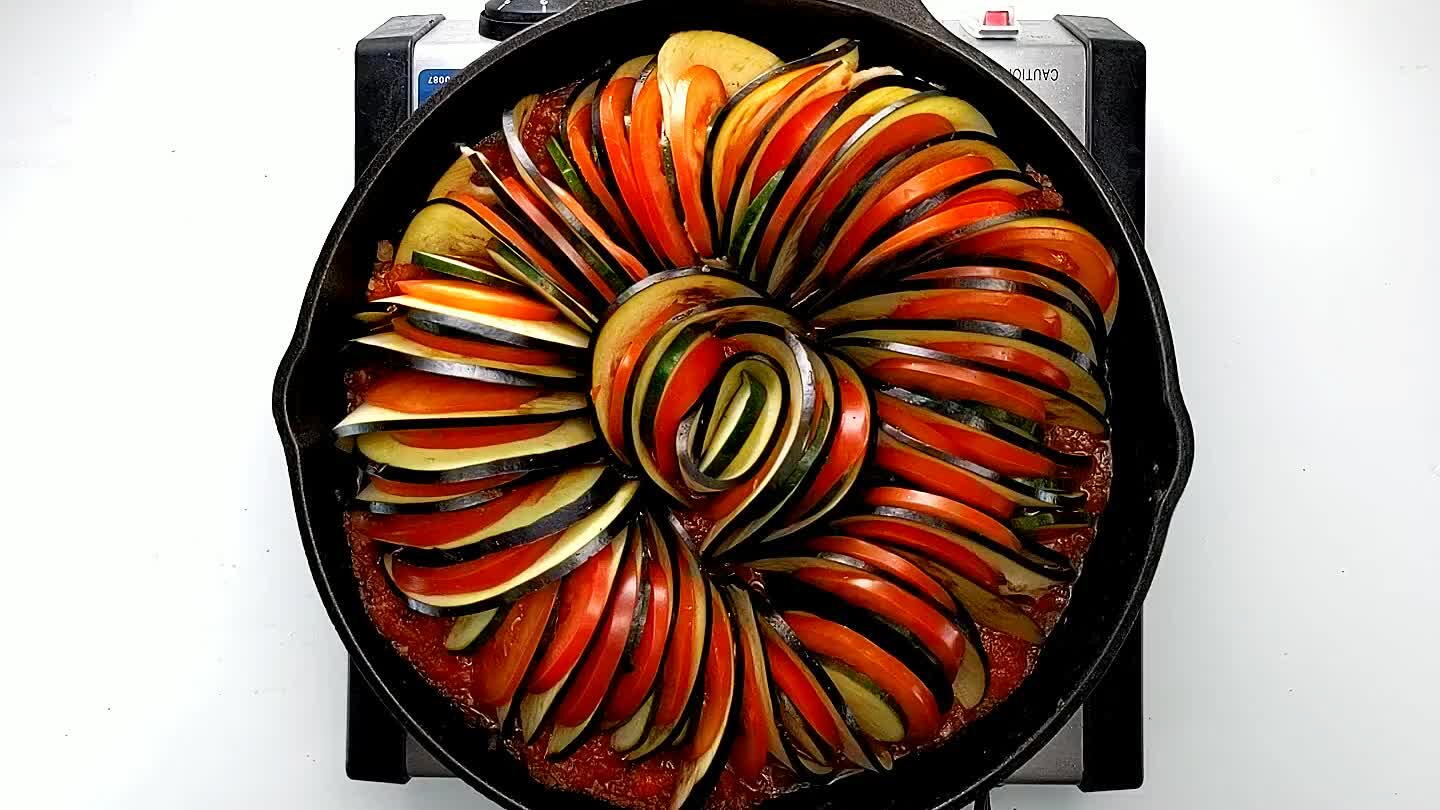 Season the top with a few pinches of salt and pepper and drizzle with olive oil.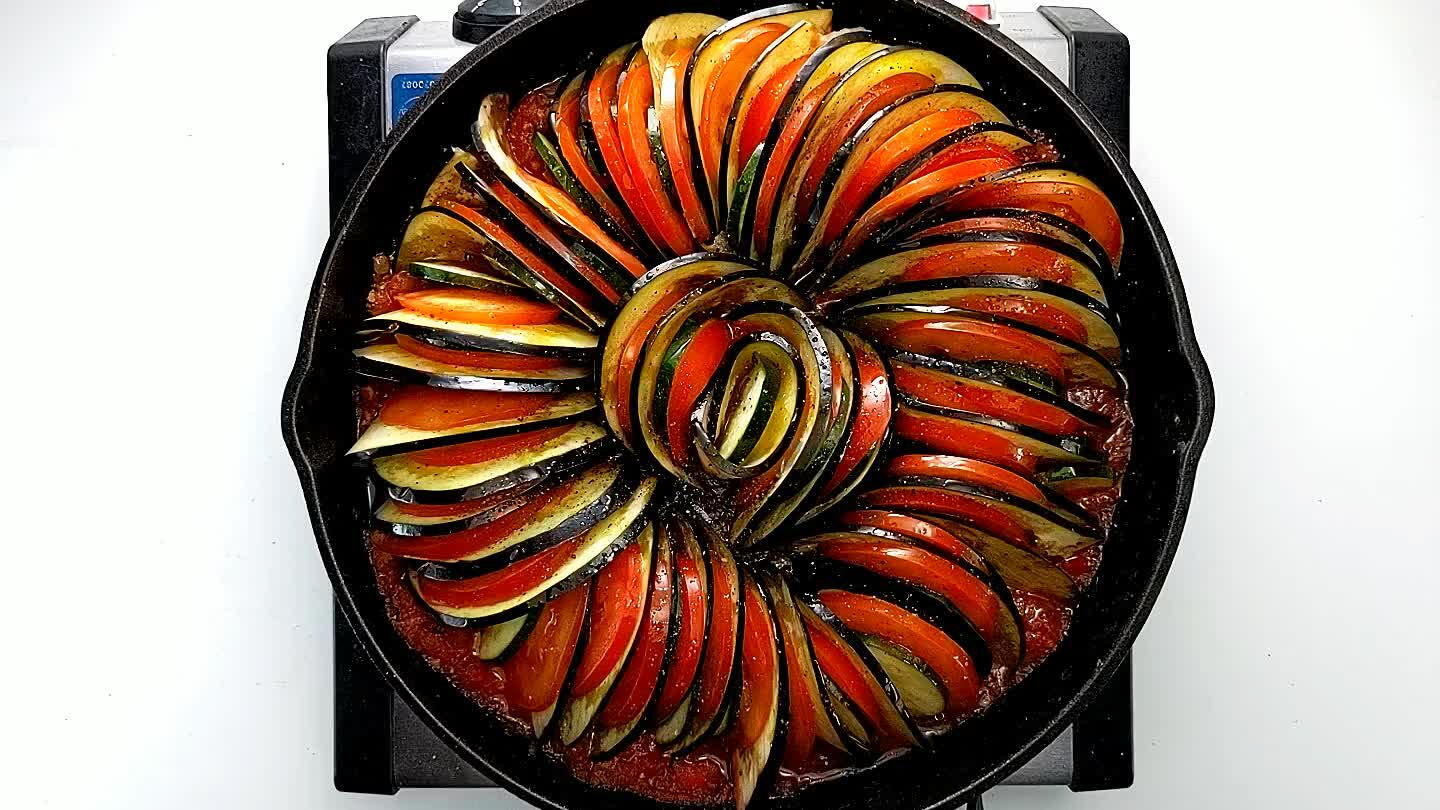 Bake for about 40 minutes. Cover with foil for the first half of cooking and then remove and bake for 20 more minutes or until vegetables are tender.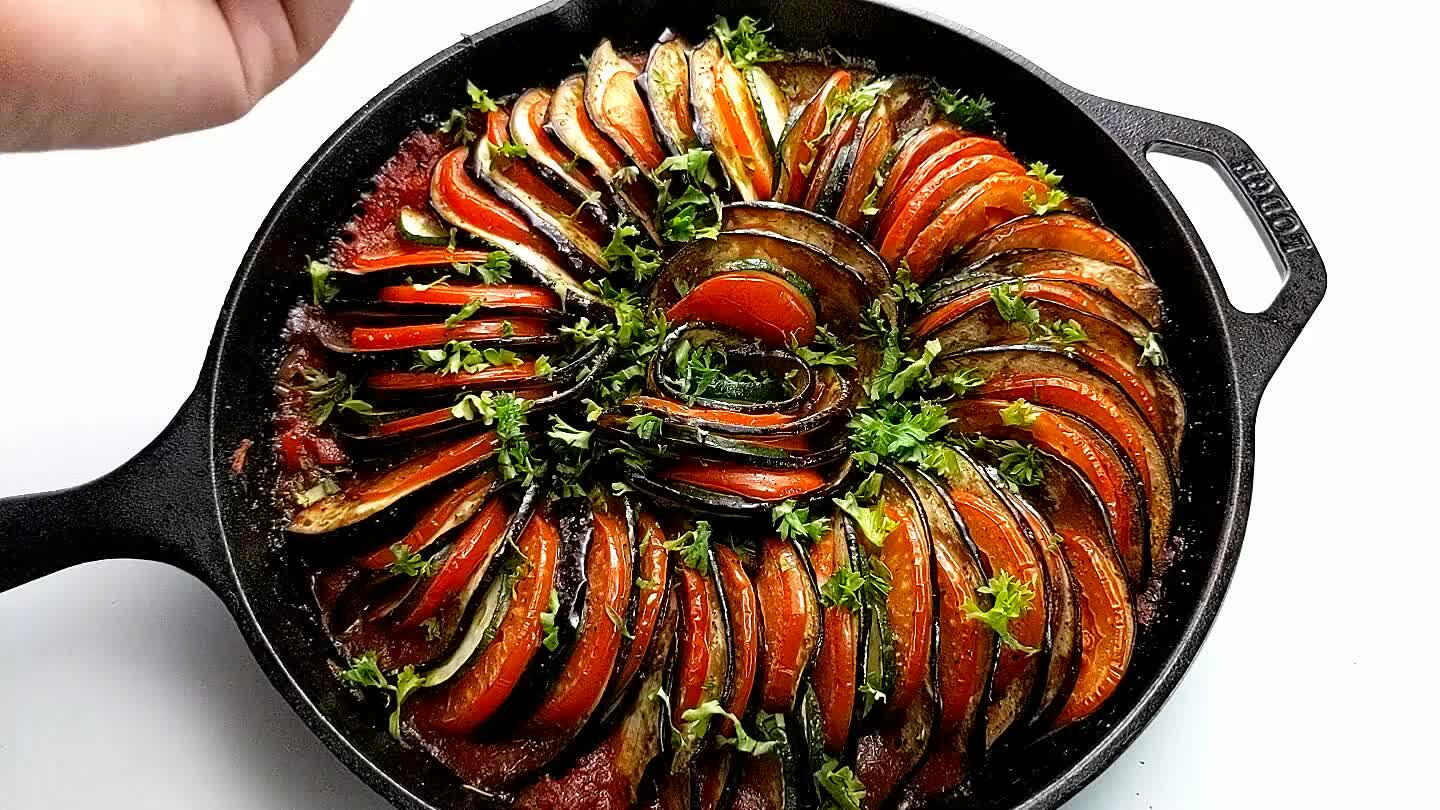 Garnish with chopped fresh basil and enjoy!!
Comments