One-pot White Bean and Farro Soup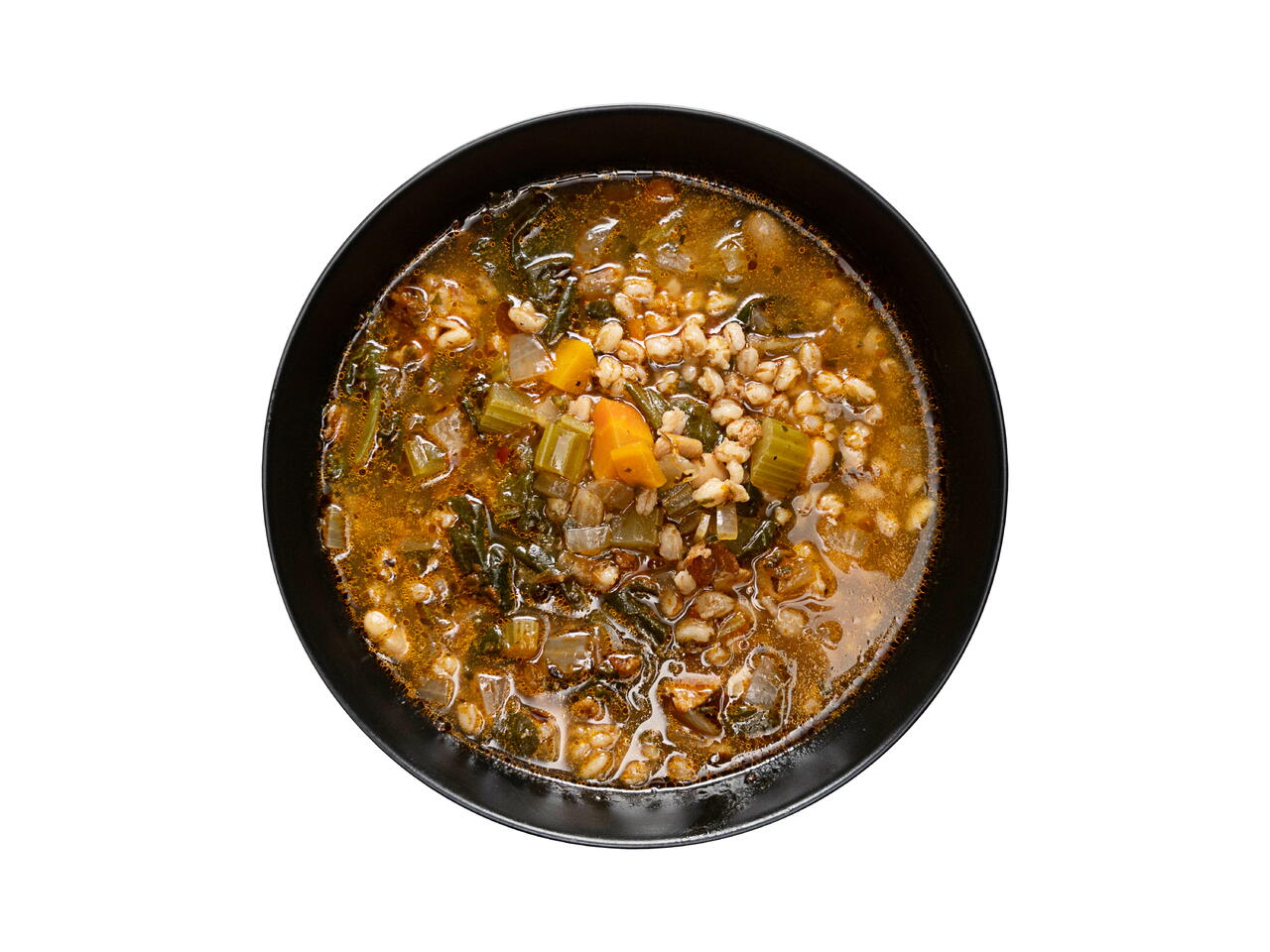 10 portions
45m
With a little smoky flavor from the bacon, this one-pot soup will feed the whole family, and leftovers can be kept well in the fridge or freezer.
What you will need
3 Carrots
1 yellow Onion
2 cloves Garlic
3 Celery Stalks
1 Tbsp Olive Oil
3 ounces Bacon
1 1/2 cup Farro
1/2 tsp Salt
1/4 tsp Black Pepper
1 Tbsp Italian seasoning
1/2 tsp Red Pepper Flakes
2 Tbsp Tomato Paste
3 1/2 Tbsp Chicken Better than Boullion
10 cups Water
1 1/2 cups Frozen Spinach
15 ounce can White Beans
(Nutritional facts 67 calories, 1.84 g fat, 11.46 g carbohydrates, 2.57 g protein, 0 mg cholesterol, 160 mg sodium)
How to cook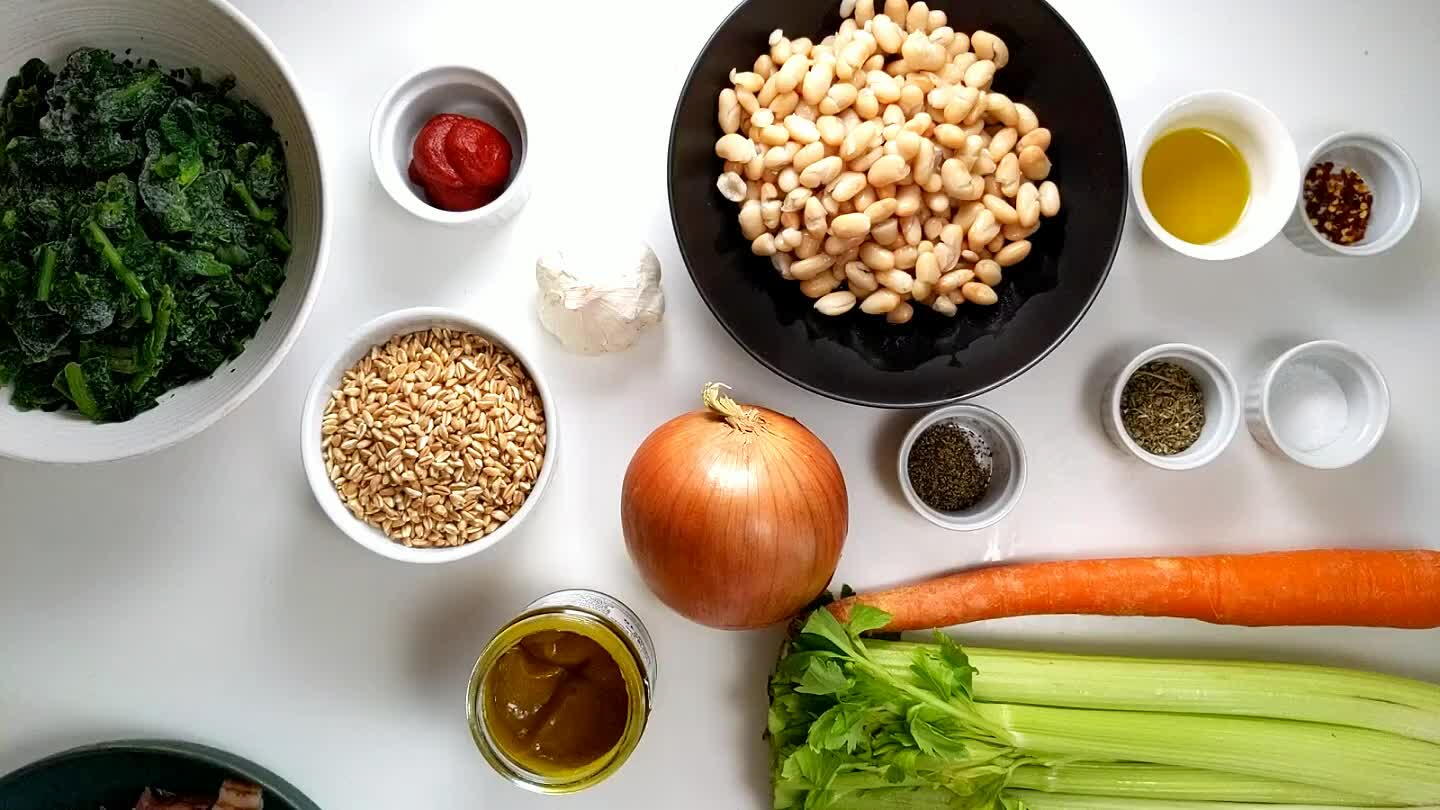 Gather and portion all ingredients. Wash and drain the beans. Use kitchen shears to cut the bacon into 1/4 inch strips.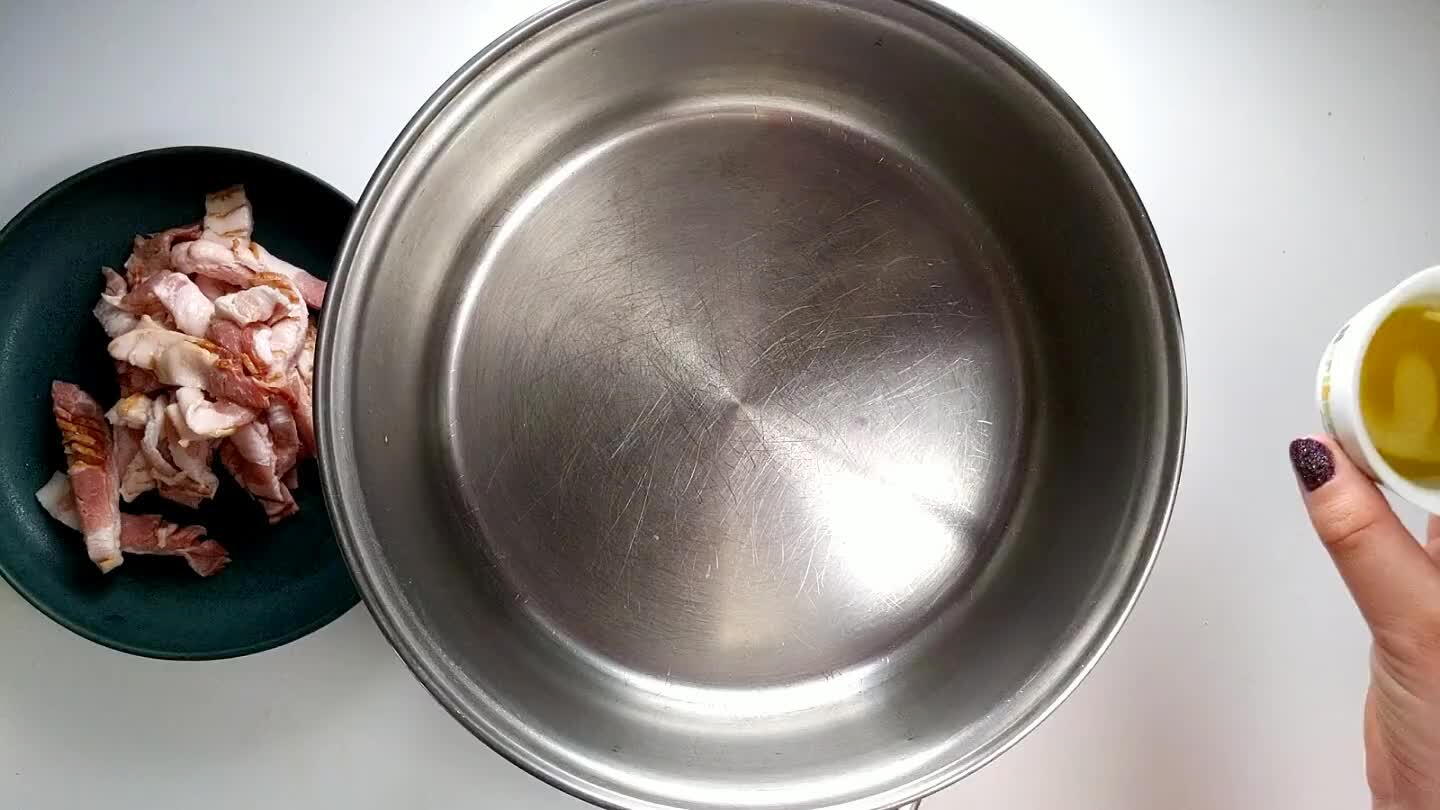 Add the oil and the bacon strips to the bottom of a large soup pot over medium high heat. Let the bacon brown and crisp for about 8-10 minutes. Prep veggies while you wait.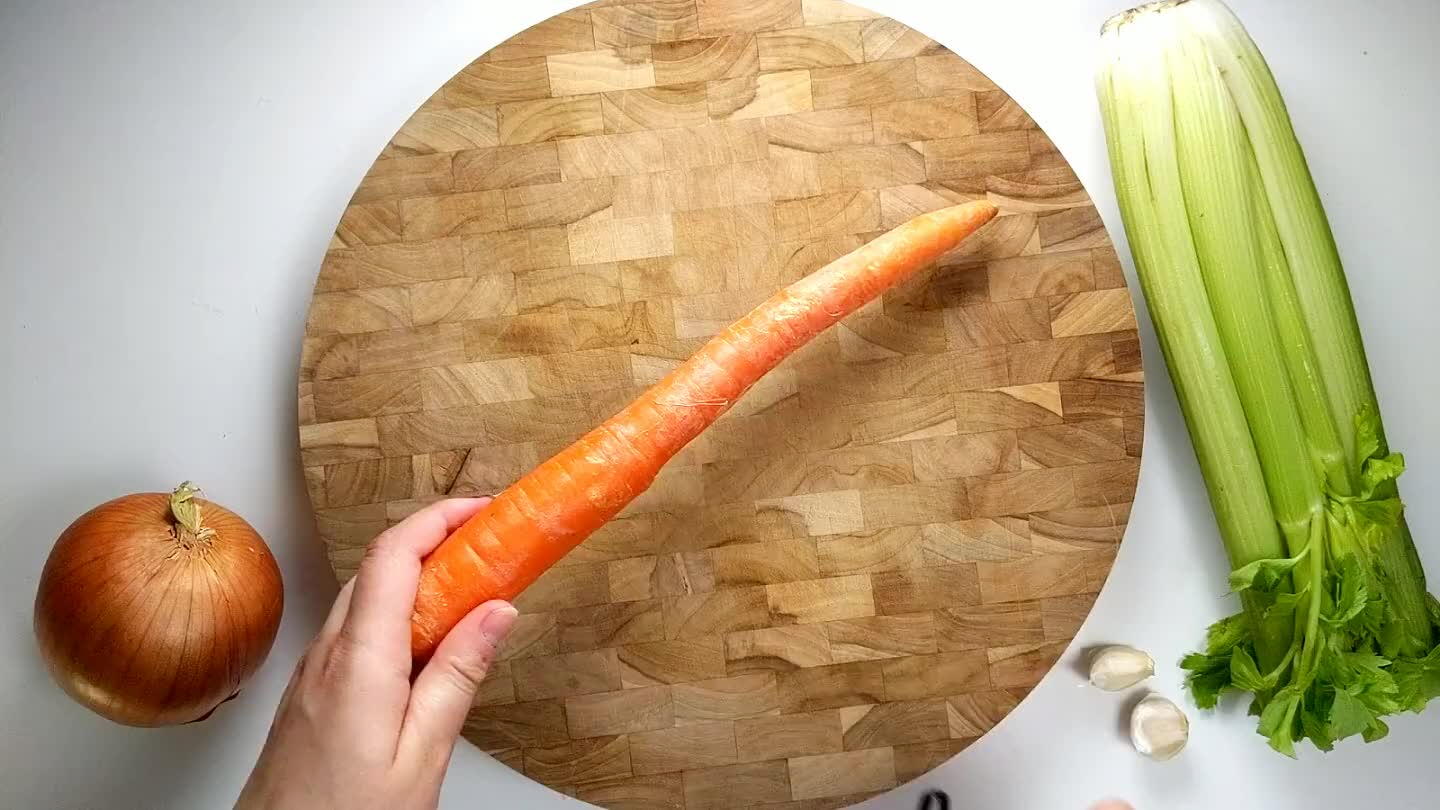 Wash and peel the carrots.
Remove the ends of the carrot, cut into quarters, then dice into cubes.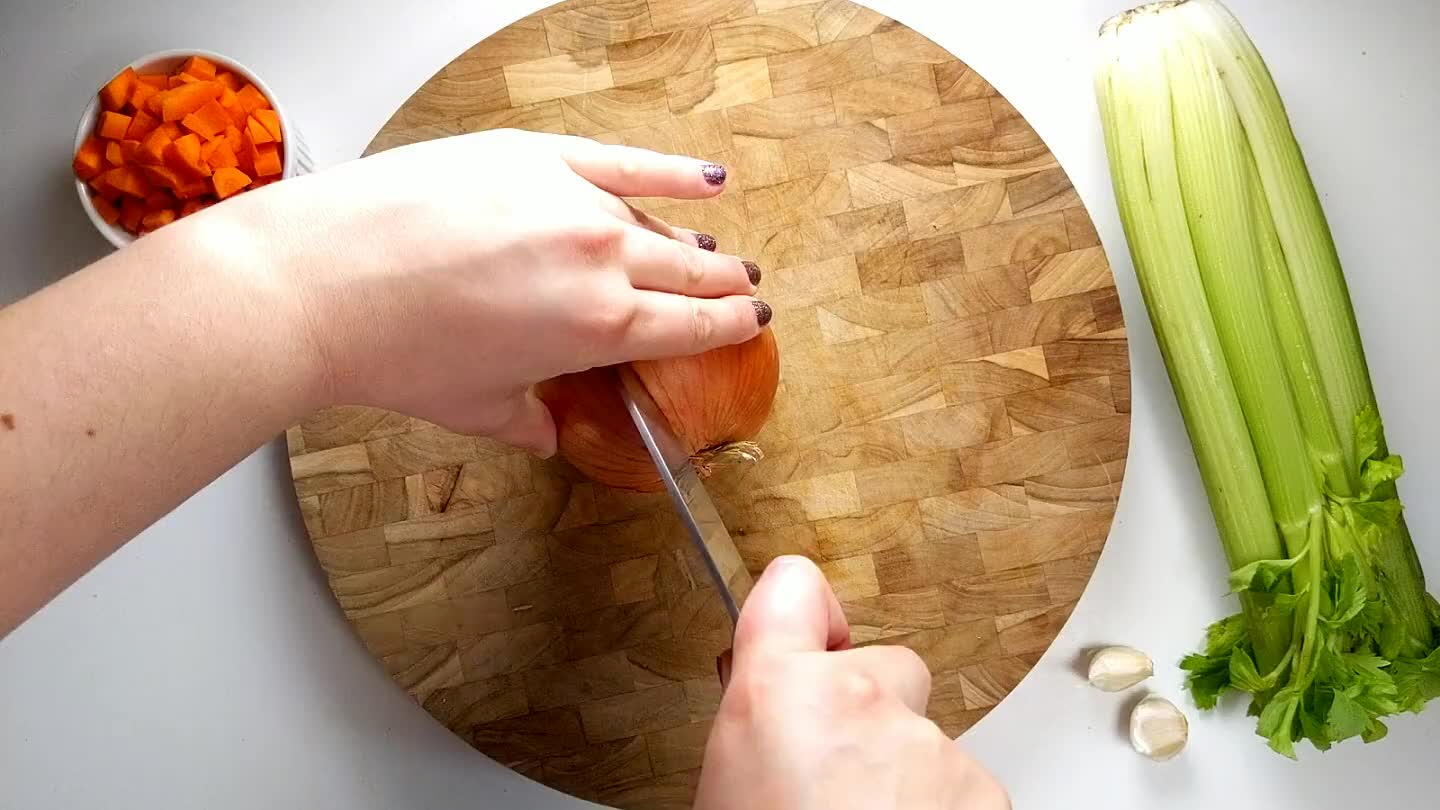 Cut off the stem side of the onion and the skin. With the knife parallel to the cutting board, cut the onion in half, leaving the root side intact. Then slice thin strips across the onion toward the root. Chop perpendicularly to create the dice.
Chop perpendicularly to create the dice.
Smash the garlic with the flat side of the knife and then roughly chop.
Remove the ends of the celery, slice into 2-3 strips, and chop.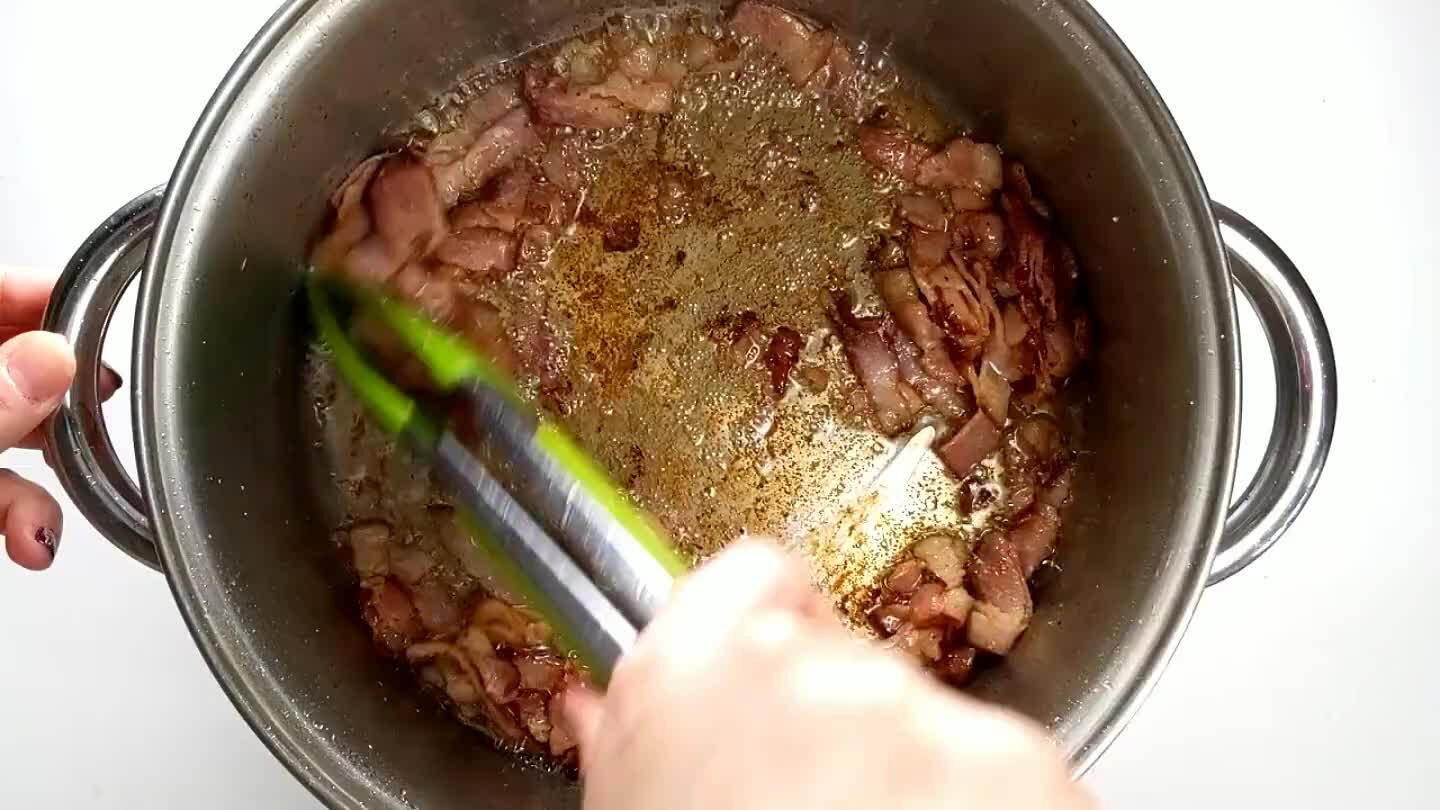 Once the bacon is crisped, add the farro and toast in the oil for about 3 minutes.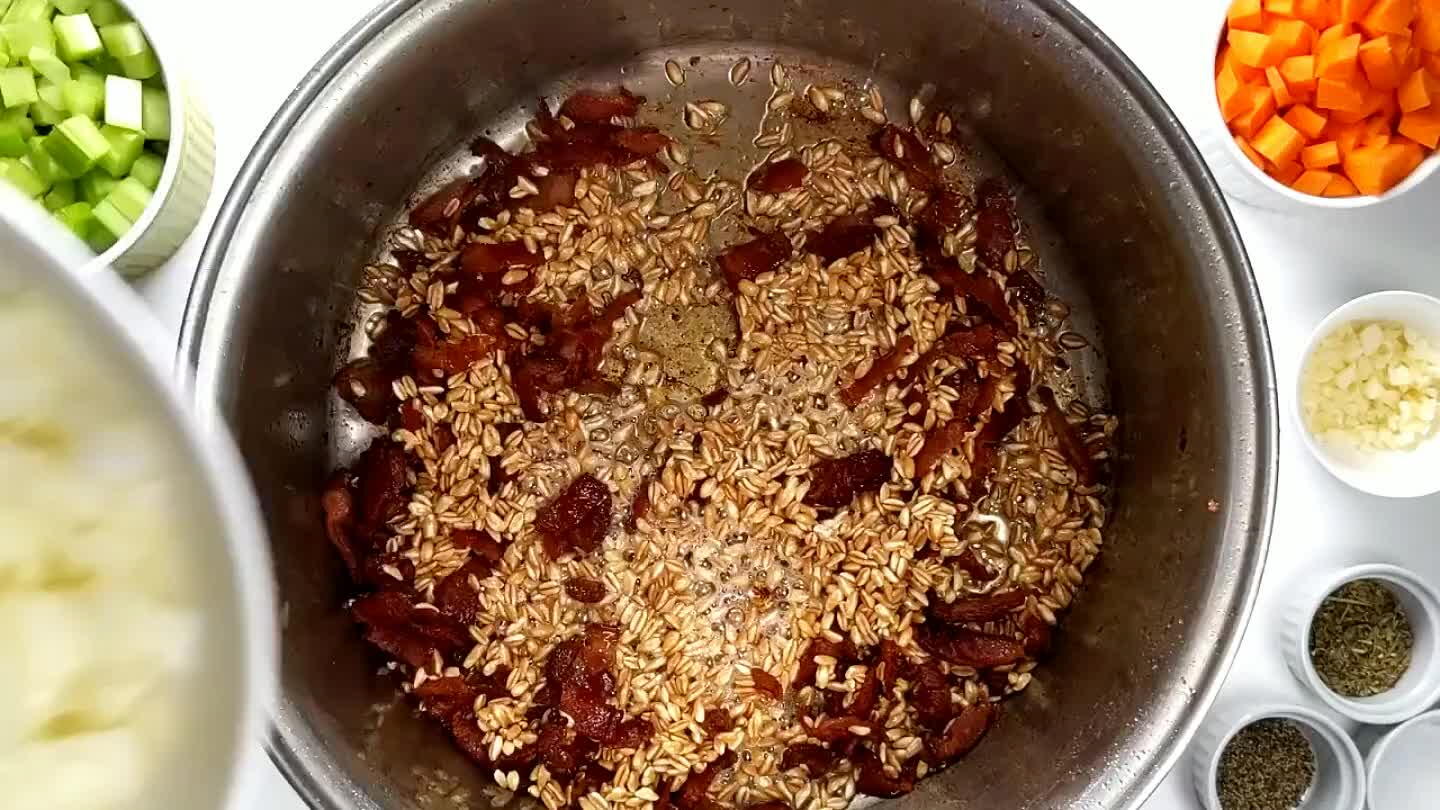 Add the onion, celery, carrots, and garlic to the pot and stir.
Add salt, pepper, and italian seasonings and continue to saute the veggies until the onion is translucent.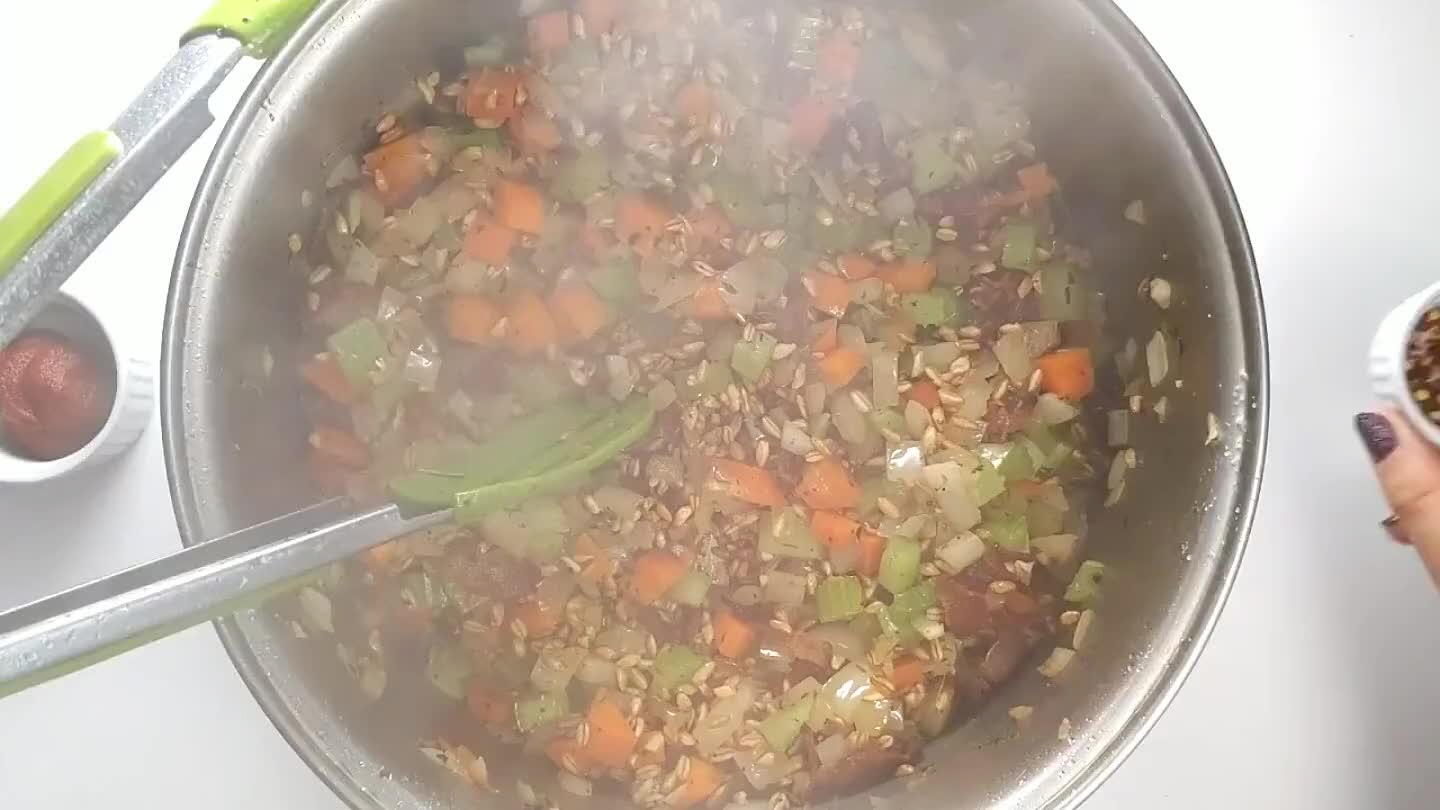 Toss in the red pepper flakes and the tomato paste. Stir to combine.
Once the onion is translucent, add the water and bouillon, or pre-prepared chicken broth.
Stir the bouillon in once the water is hot. Stir to combine and then add a lid.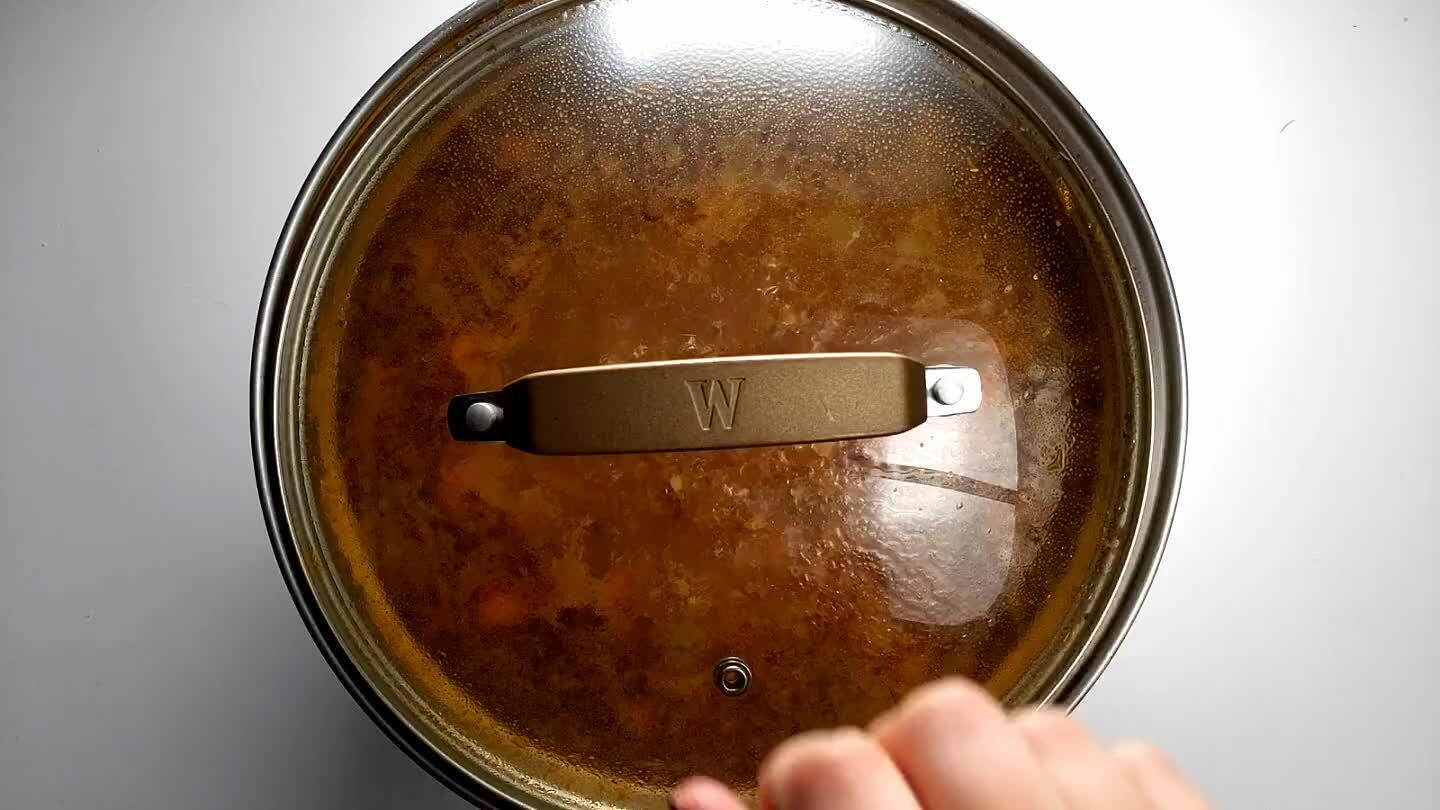 Simmer for about 20 minutes or until the farro is soft.
While simmering, toss in the frozen spinach and drained and rinsed white beans. The soup is ready when the beans are warmed through!