Recipe video made by Ryan
Published on 02/05/2021, viewed by 756 , 0 Comments
4 portions
200m
Oxtails are vastly underappreciated. It doesn't take much, just sear and simmer, and all of that connective tissue cooks down into a thick, rich broth.
What you will need
1 Jalapeño
1 Tbsp Light Brown Sugar
3 lb Oxtails
1 tsp Ground Ginger
6 cloves Garlic
2 Tbsp Beef Better Than Bouillon
8 Allspice Berries
3 sprigs Fresh Thyme
4 qt. Water
Kosher Salt
(Nutritional facts 20 calories, 0.74 g fat, 2.82 g carbohydrates, 1.22 g protein, 1 mg cholesterol, 18 mg sodium)
How to cook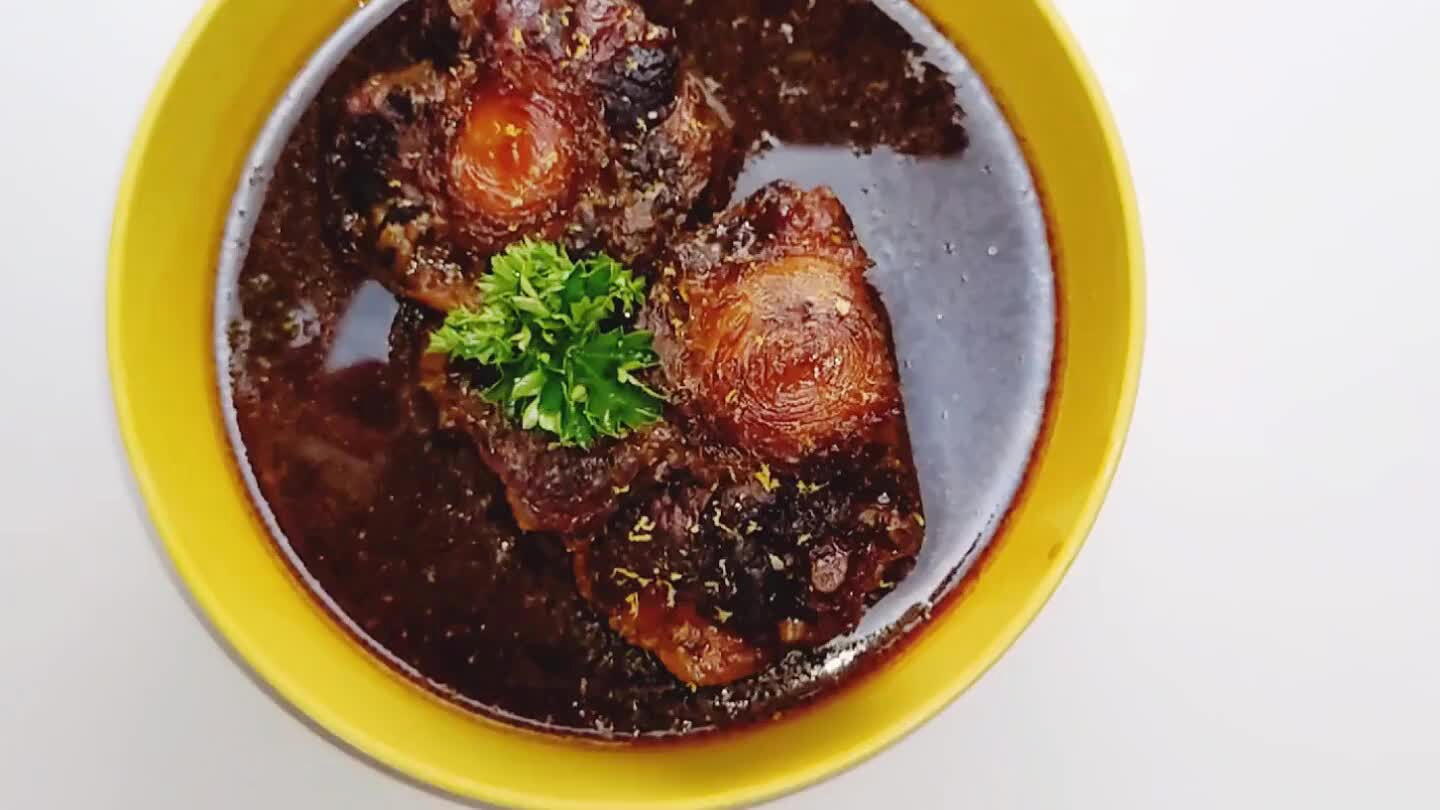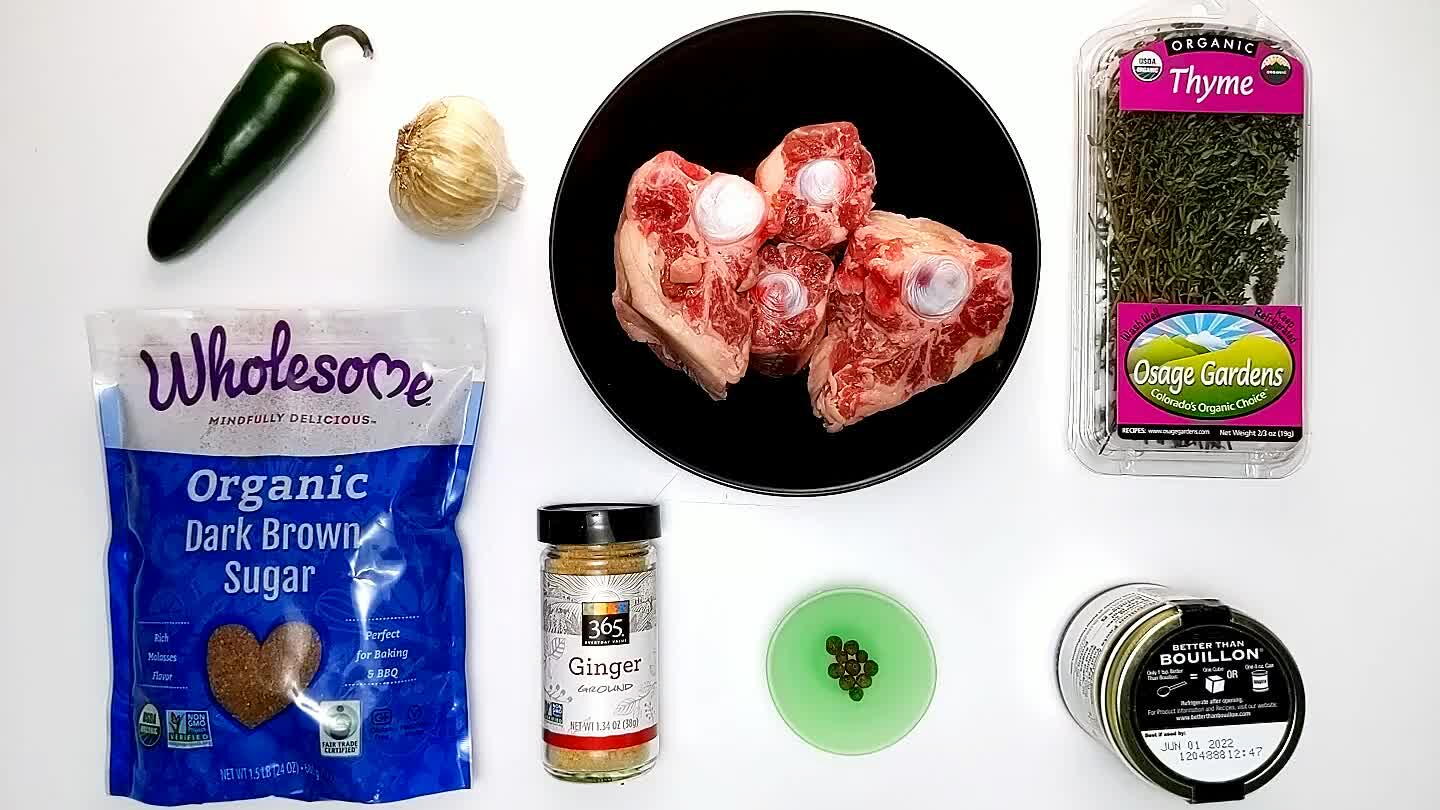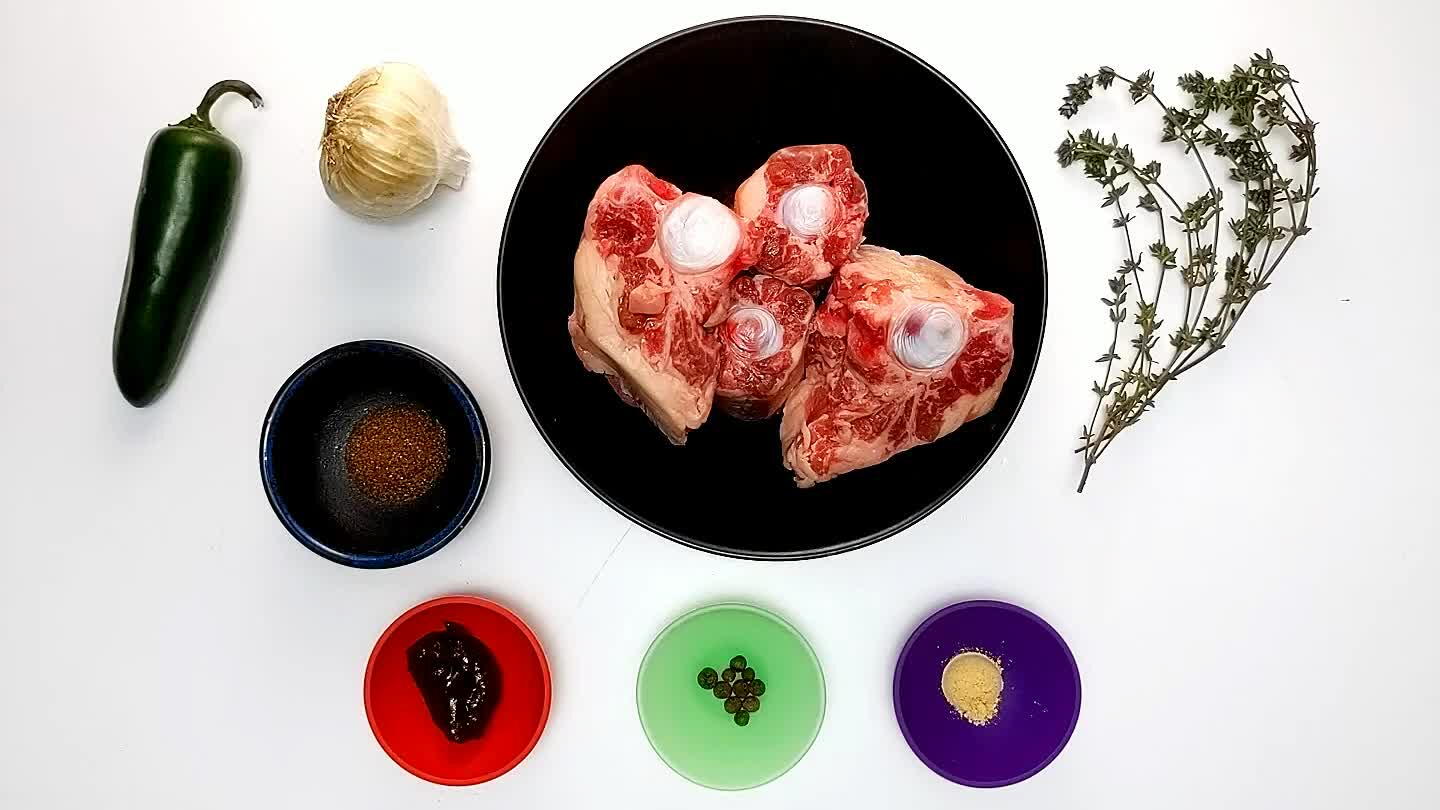 Gather and portion ingredients.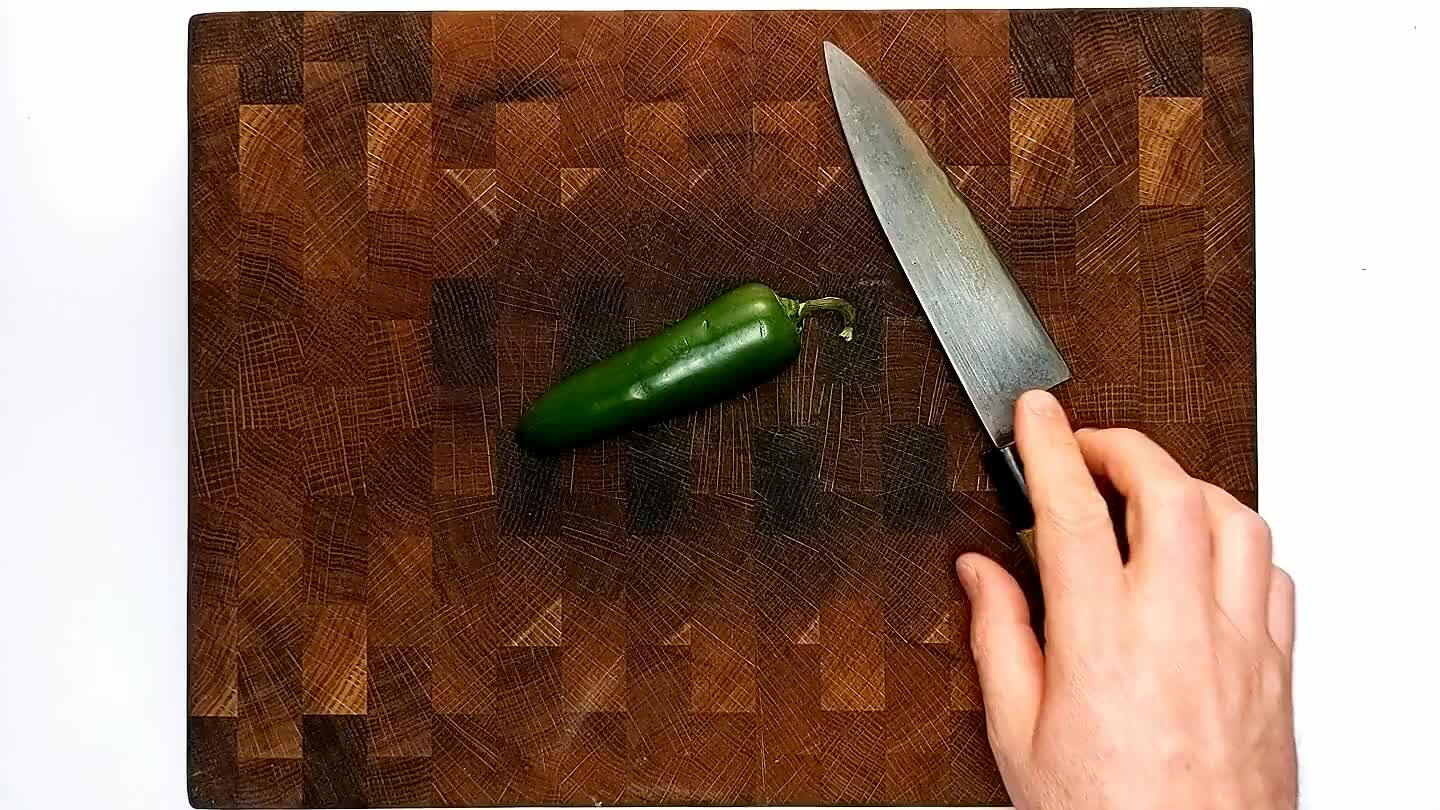 Remove the stem from the jalapeño and slice the chili in half lengthwise. Scoop out the seeds. Lay the halves out flat and slice lengthwise. Bundle the slices and slice the opposite direction to yield tiny cubes.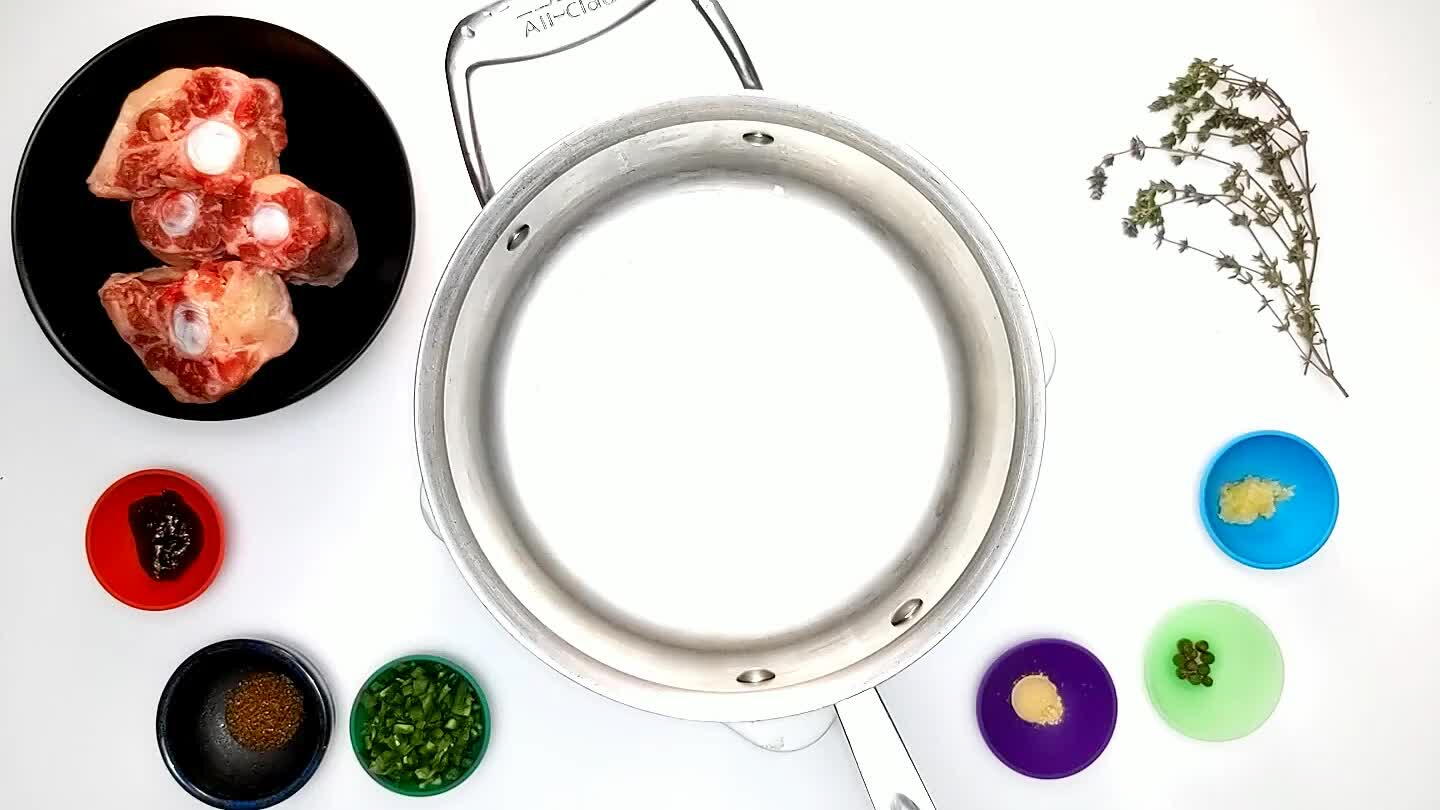 Melt the brown sugar in a large saucepan over medium heat.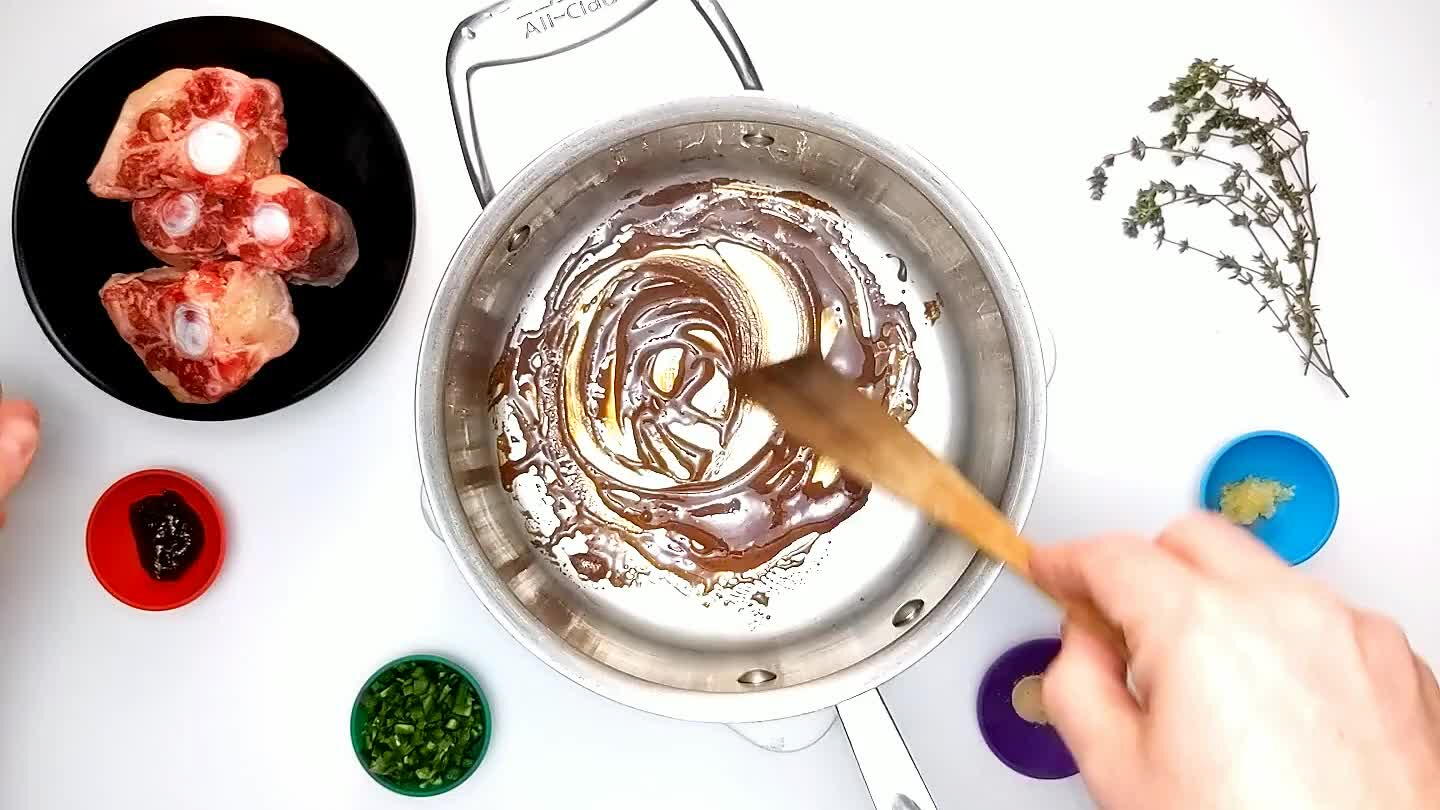 Once the sugar is melted, add the oxtails. Sear them in the hot sugar on two sides. This sugary sear is a streamlined way of achieving some of the flavors of a classic browning sauce, which is a hallmark of Jamaican cooking. Browning sauce is essentially a dark caramel dissolved in hot water.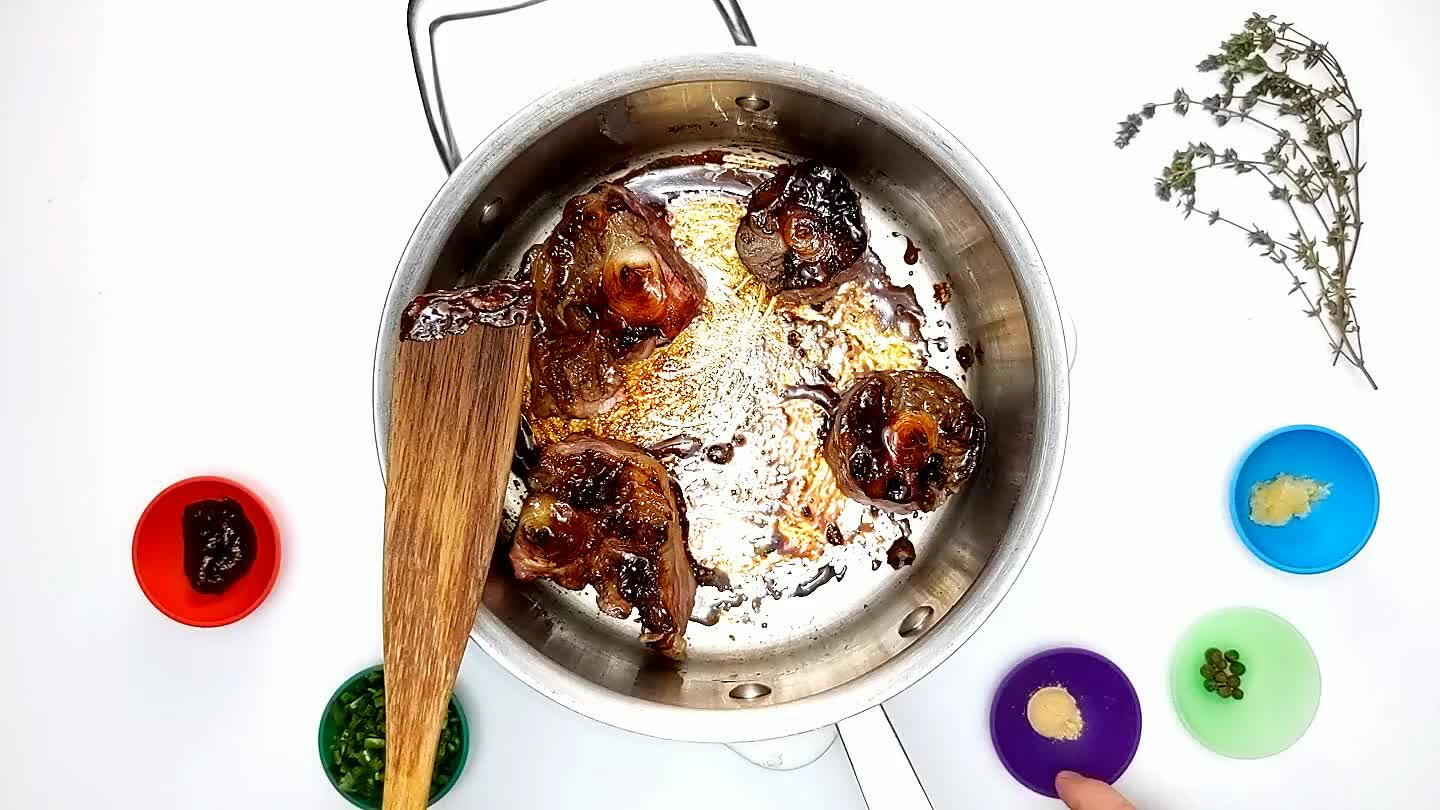 Once the oxtails are nicely caramelized on two sides, stir in the ground ginger, moving quickly.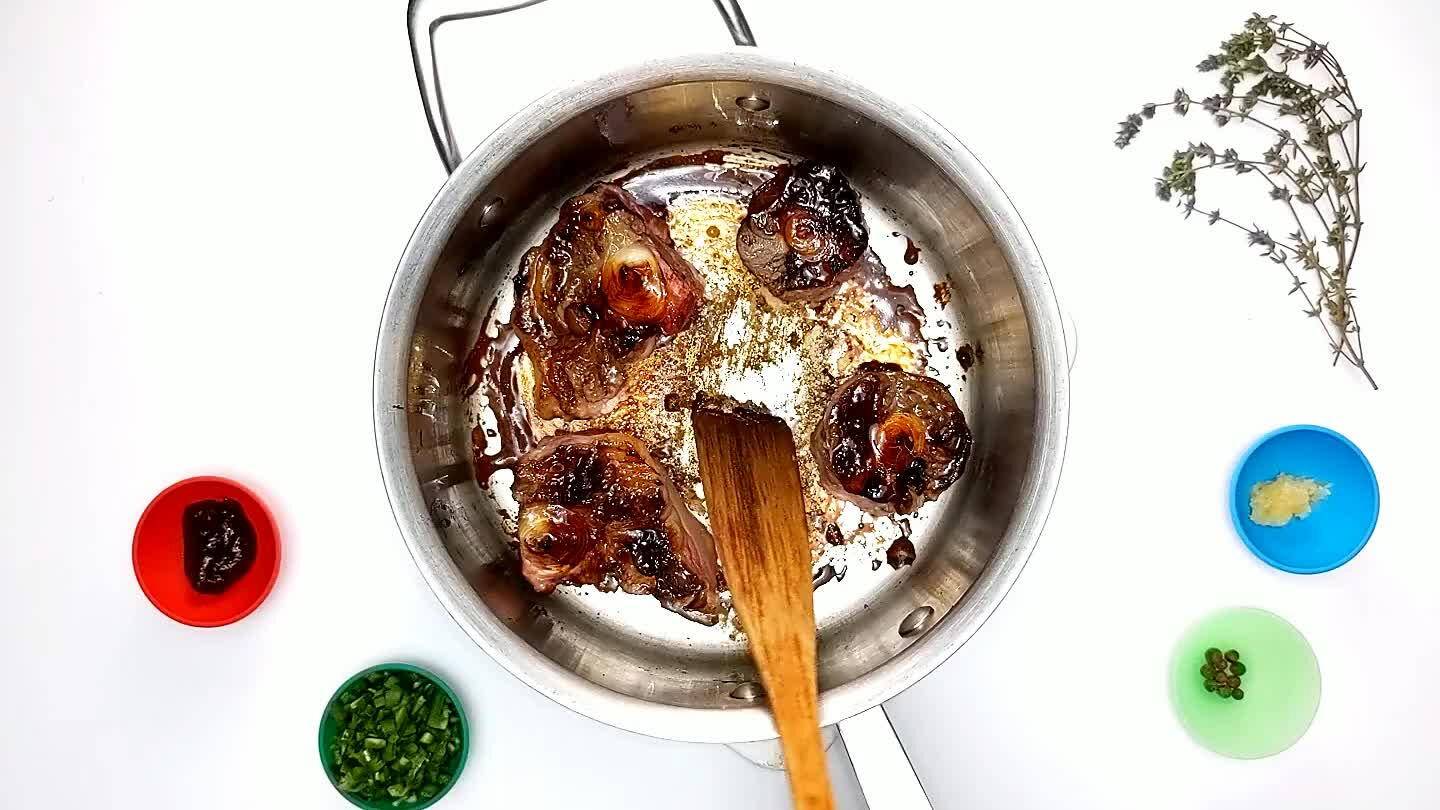 Stir in the crushed garlic.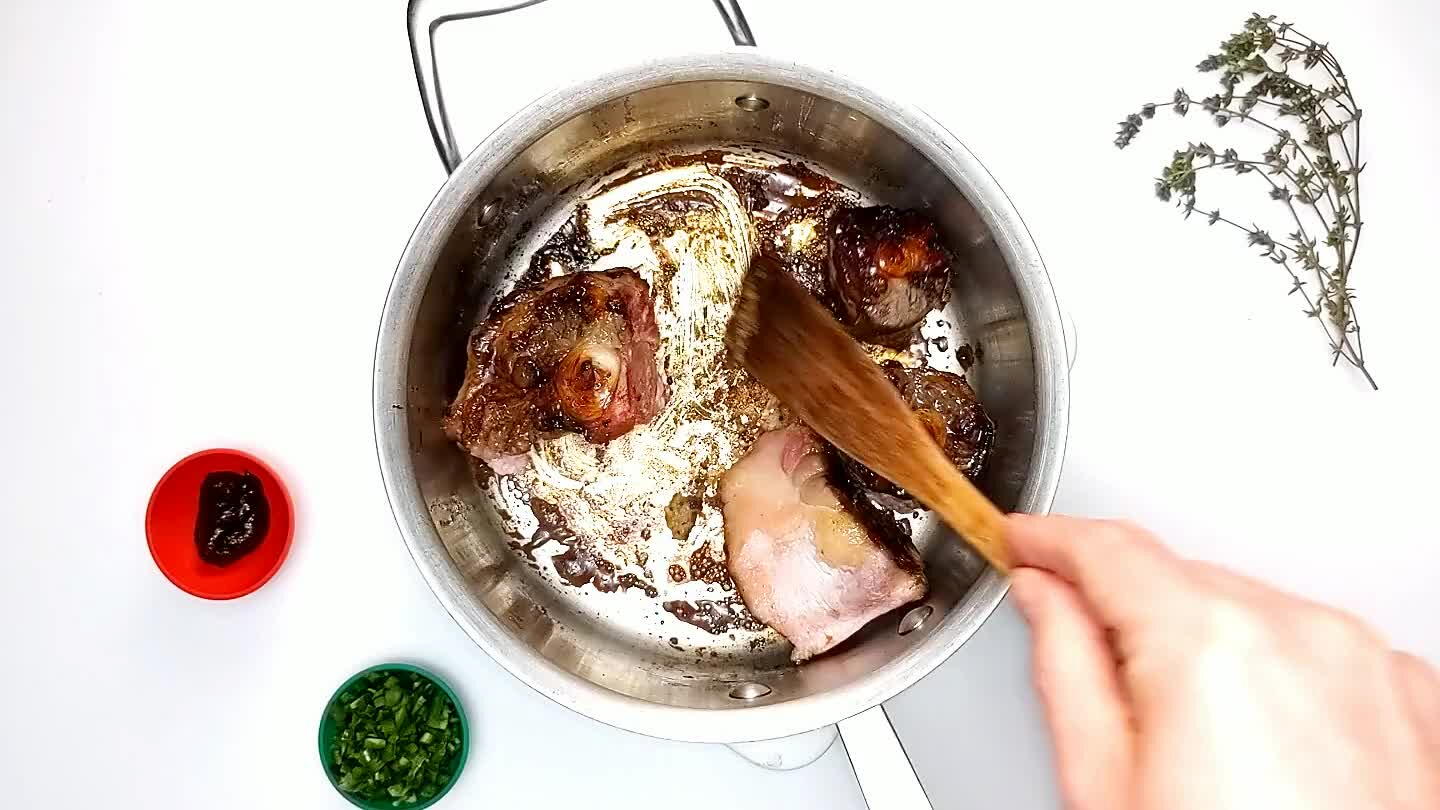 Stir in the minced jalapeño.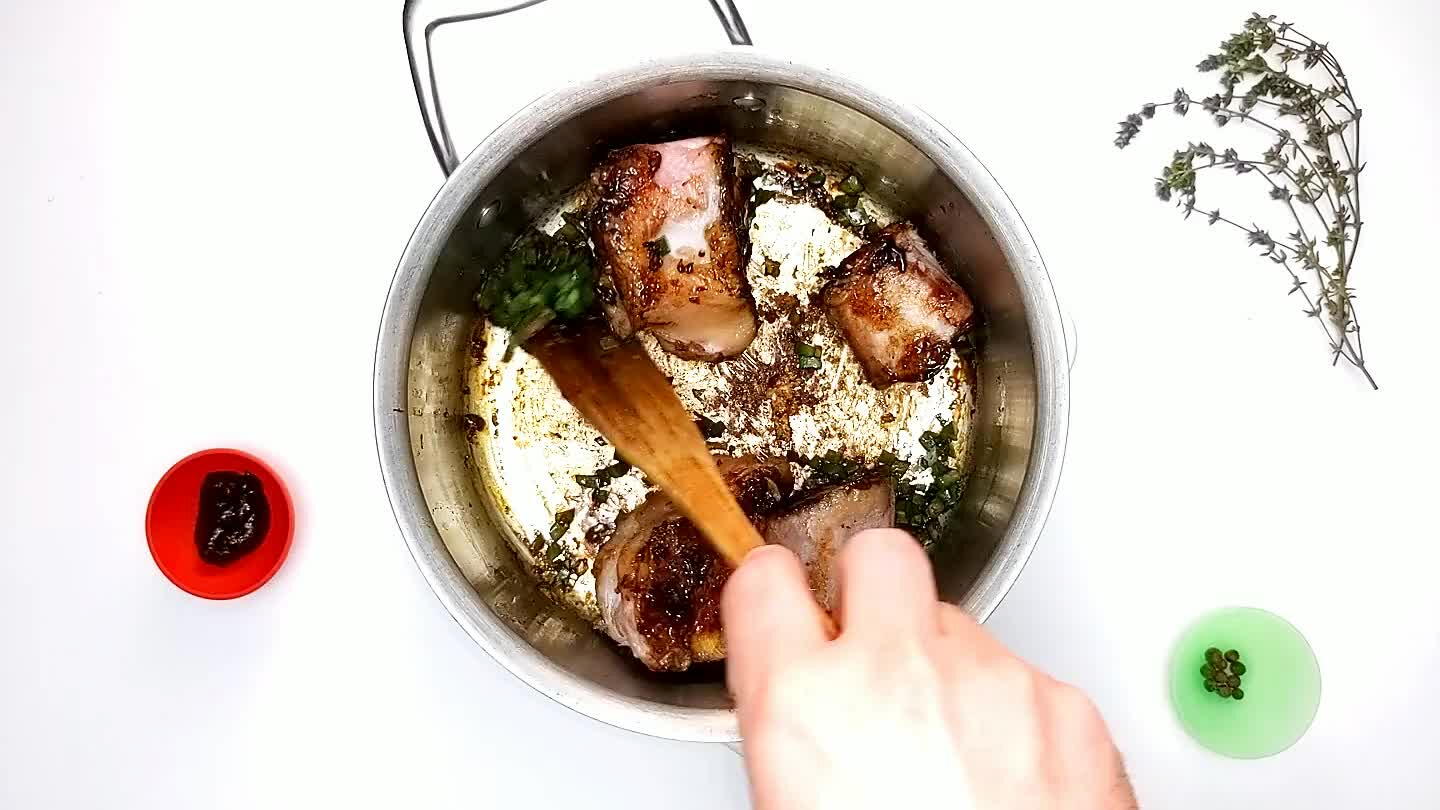 Stir in the bouillon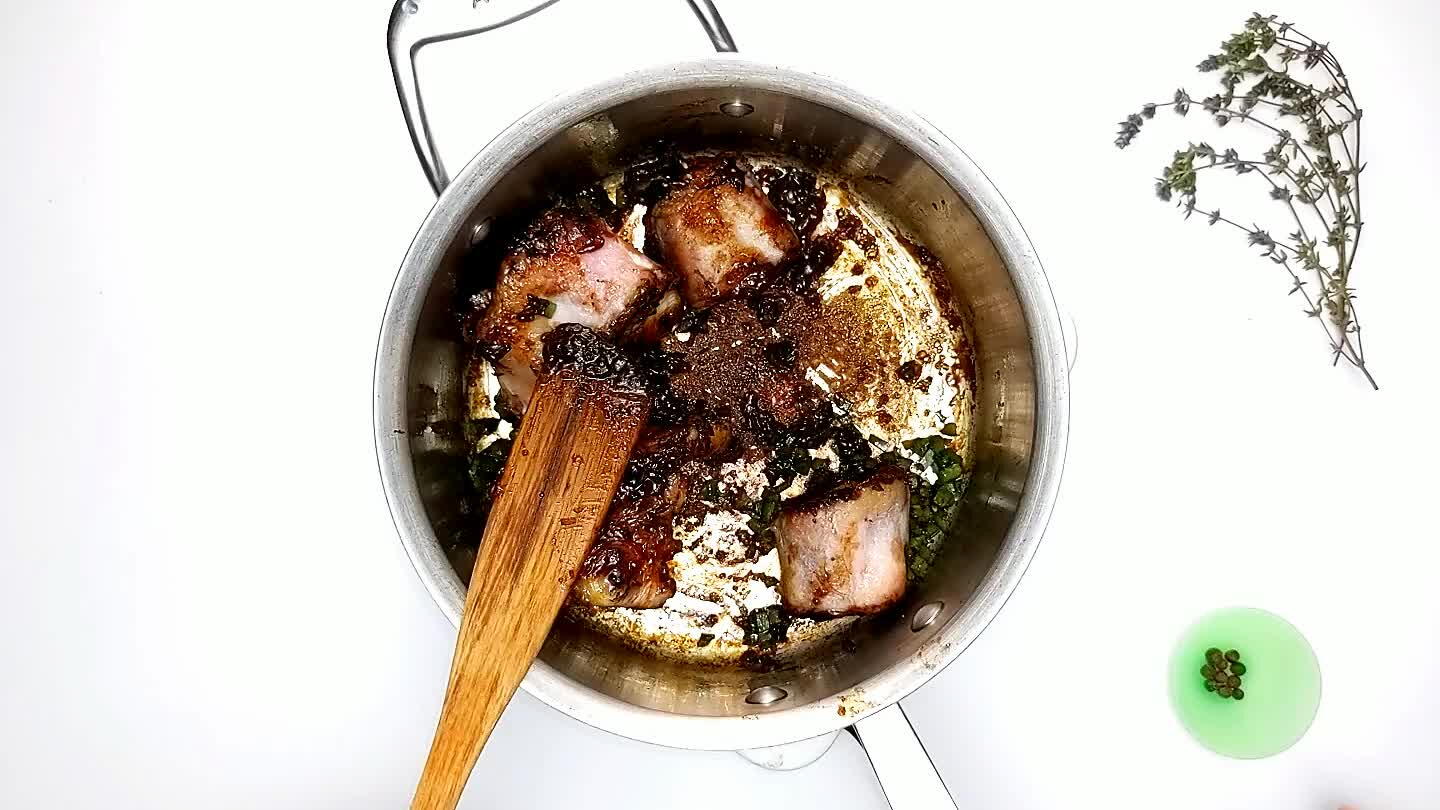 Add the allspice berries.
Add the thyme.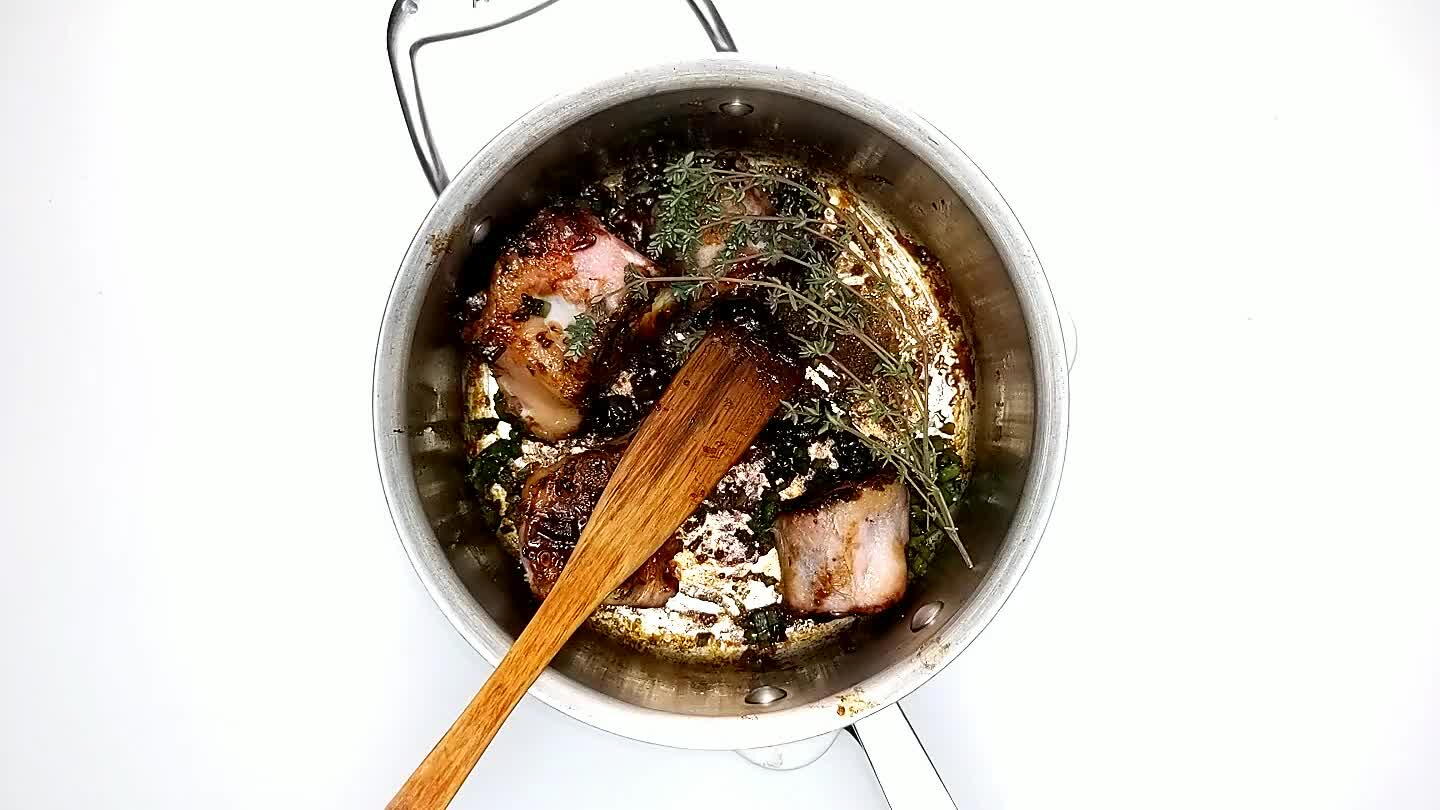 Add the water slowly, stirring constantly.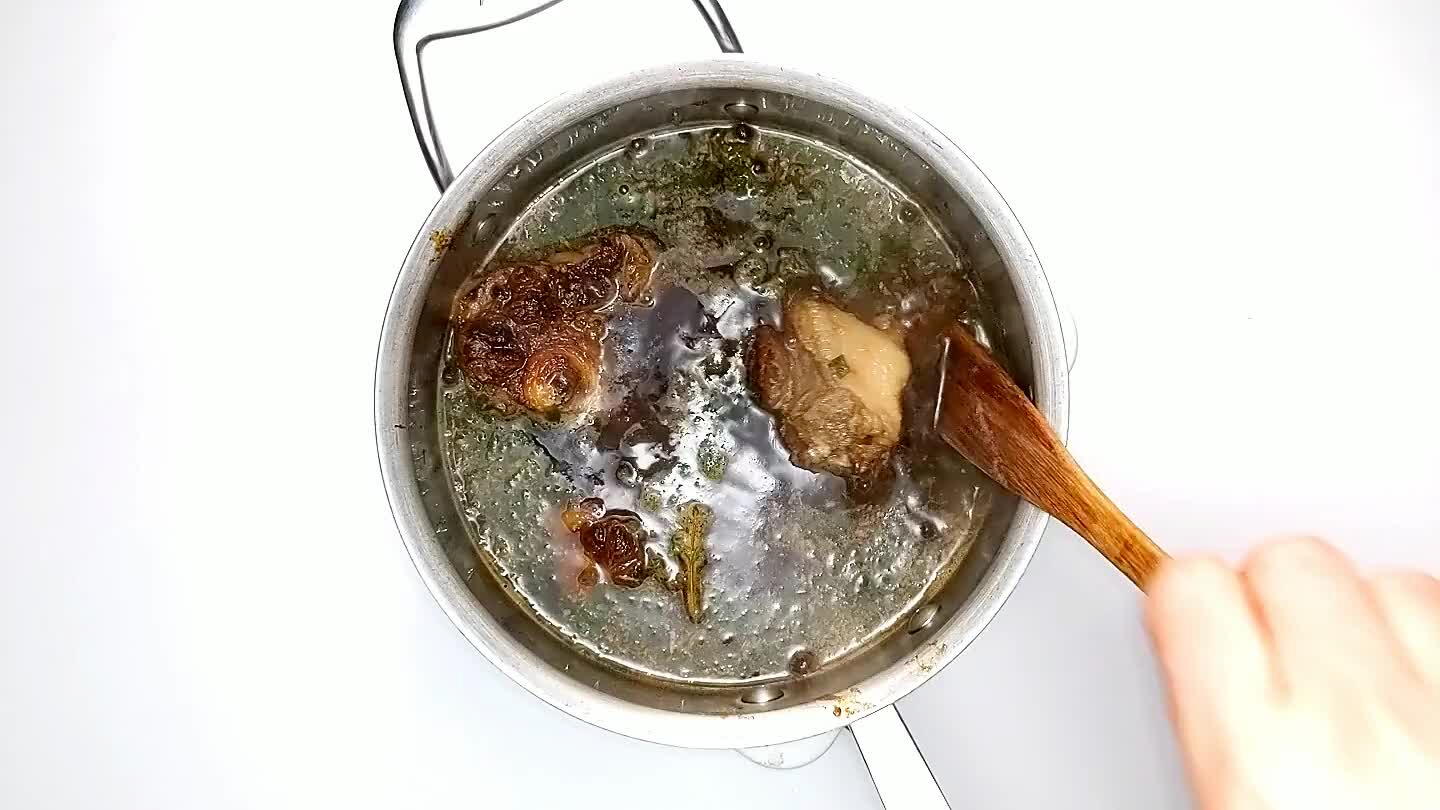 Bring to a gentle simmer and hold it there. Cover and simmer for about 2 hours, or until the meat is falling off the bone.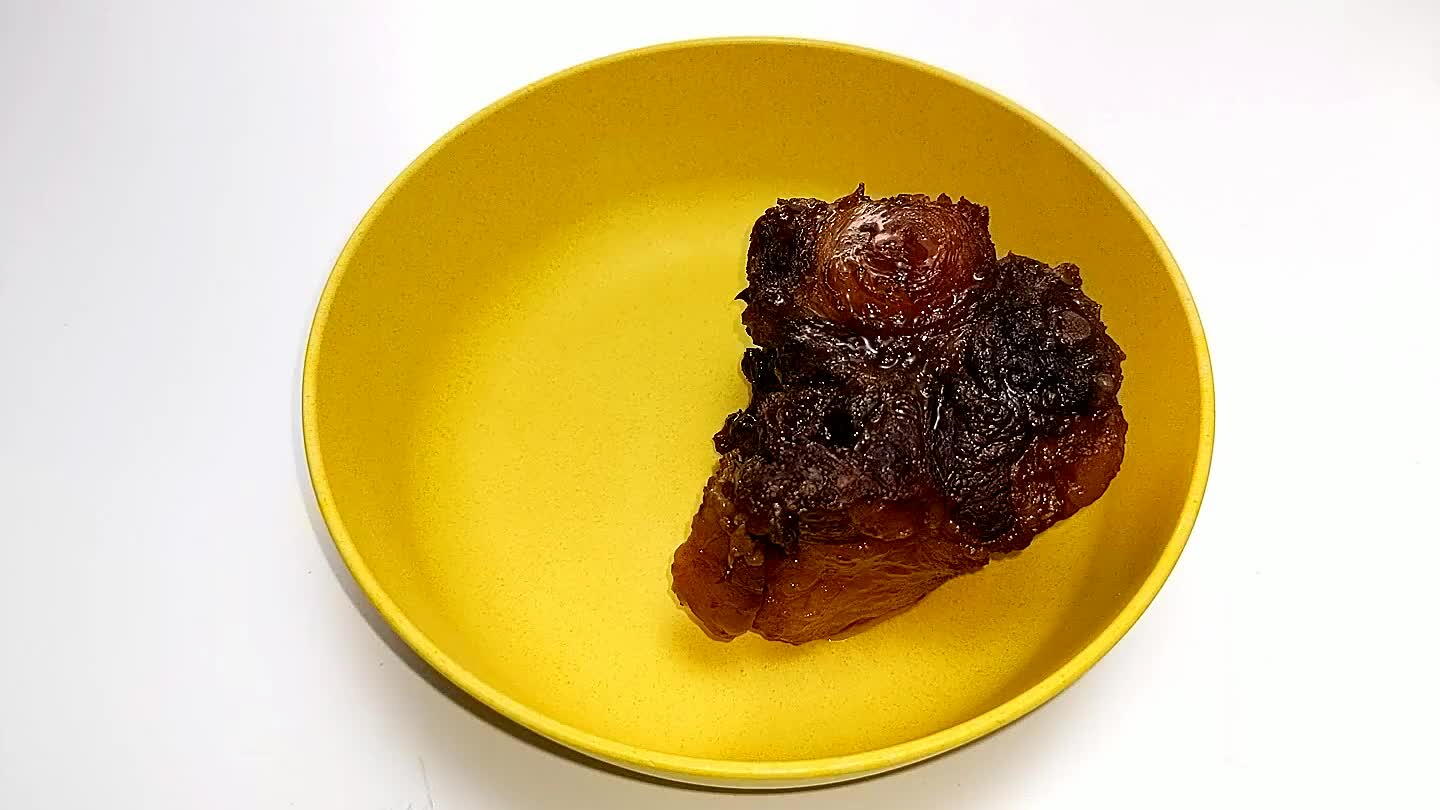 To serve, place oxtails in a shallow bowl. Adjust the seasoning of the broth as necessary. If it's too intense, just add a little water. Strain the broth ov the oxtails. Garnish with some parsley and lemon zest for some added elegance.
Comments