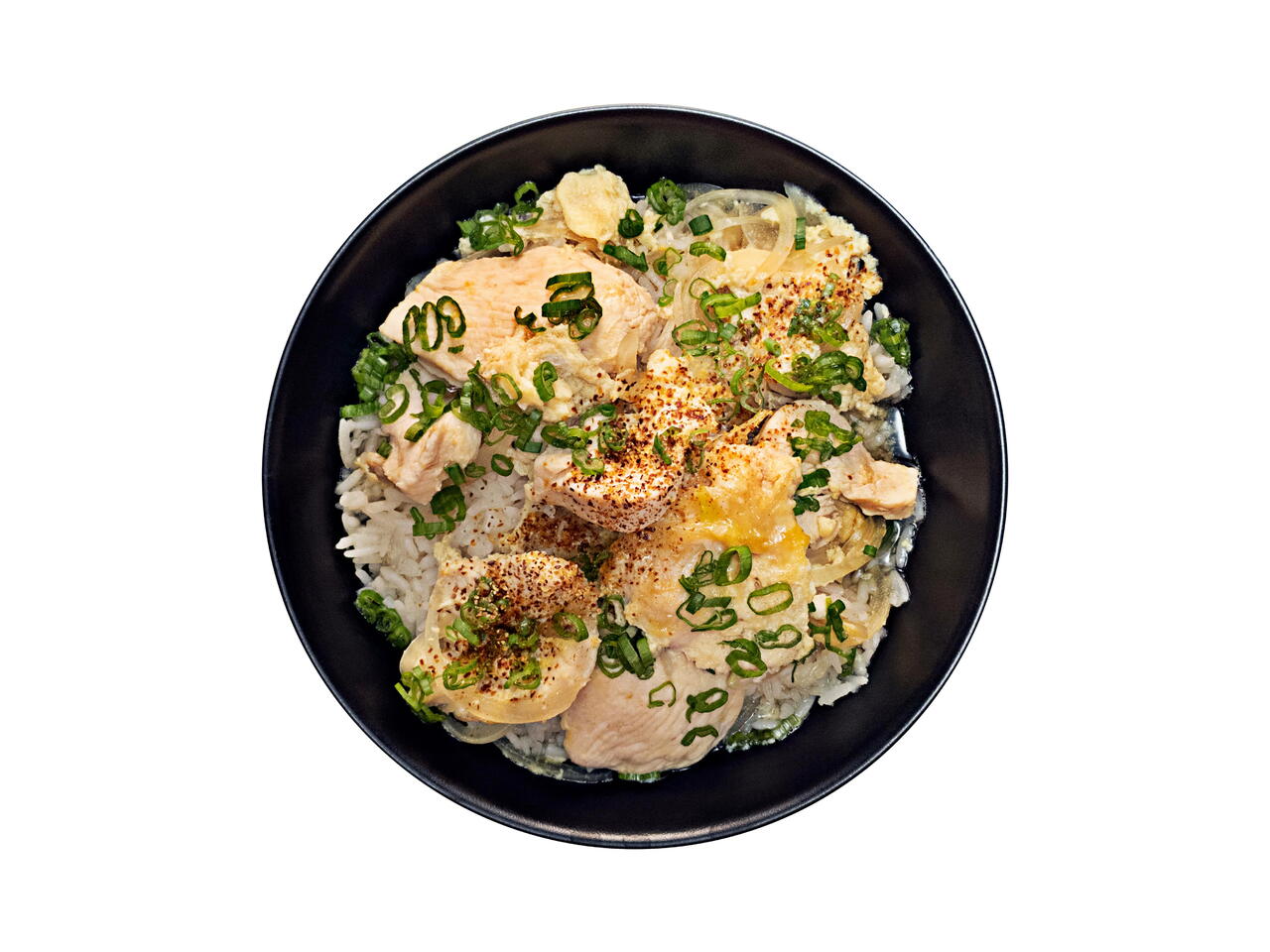 2 portions
20m
Maybe it's the funky name or the uncharacteristic application of onion. Either way, Oyakodon is one of those great Japanese dishes that seems to have gently squeaked past the radar of Western appropriation. All the more reason to give it a shot, and then maybe just don't tell anyone how great it is.
What you will need
1 bunch Scallions
1 White Onion
1 lb Bonelesss Skinless Chicken Breast
2 cups Water
2 Tbsp Mirin
1 Tbsp Soy Sauce
1 Tbsp Chicken Bouillon
2 Eggs
10 oz. Precooked Rice
(Nutritional facts 69 calories, 3.37 g fat, 3.61 g carbohydrates, 6.46 g protein, 126 mg cholesterol, 554 mg sodium)
How to cook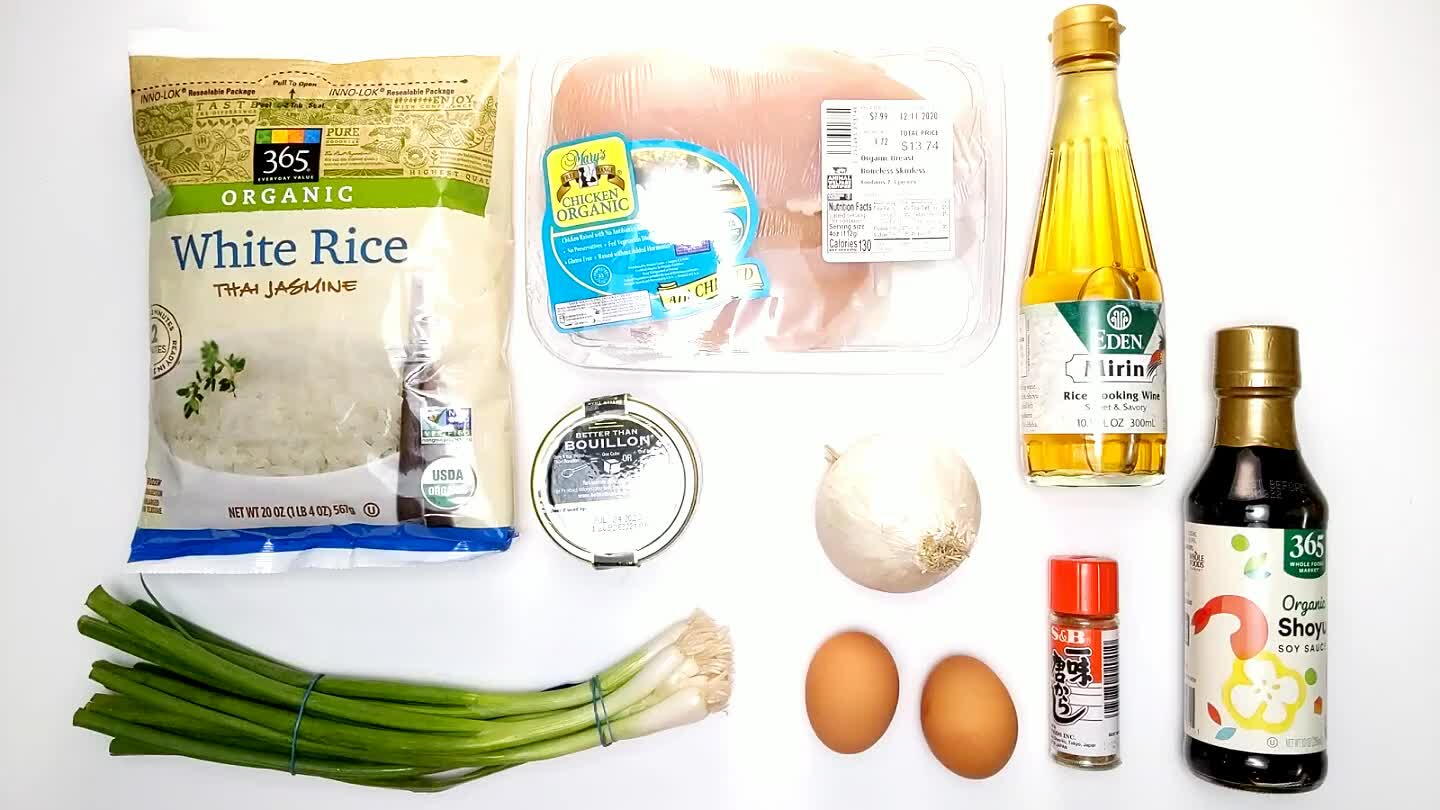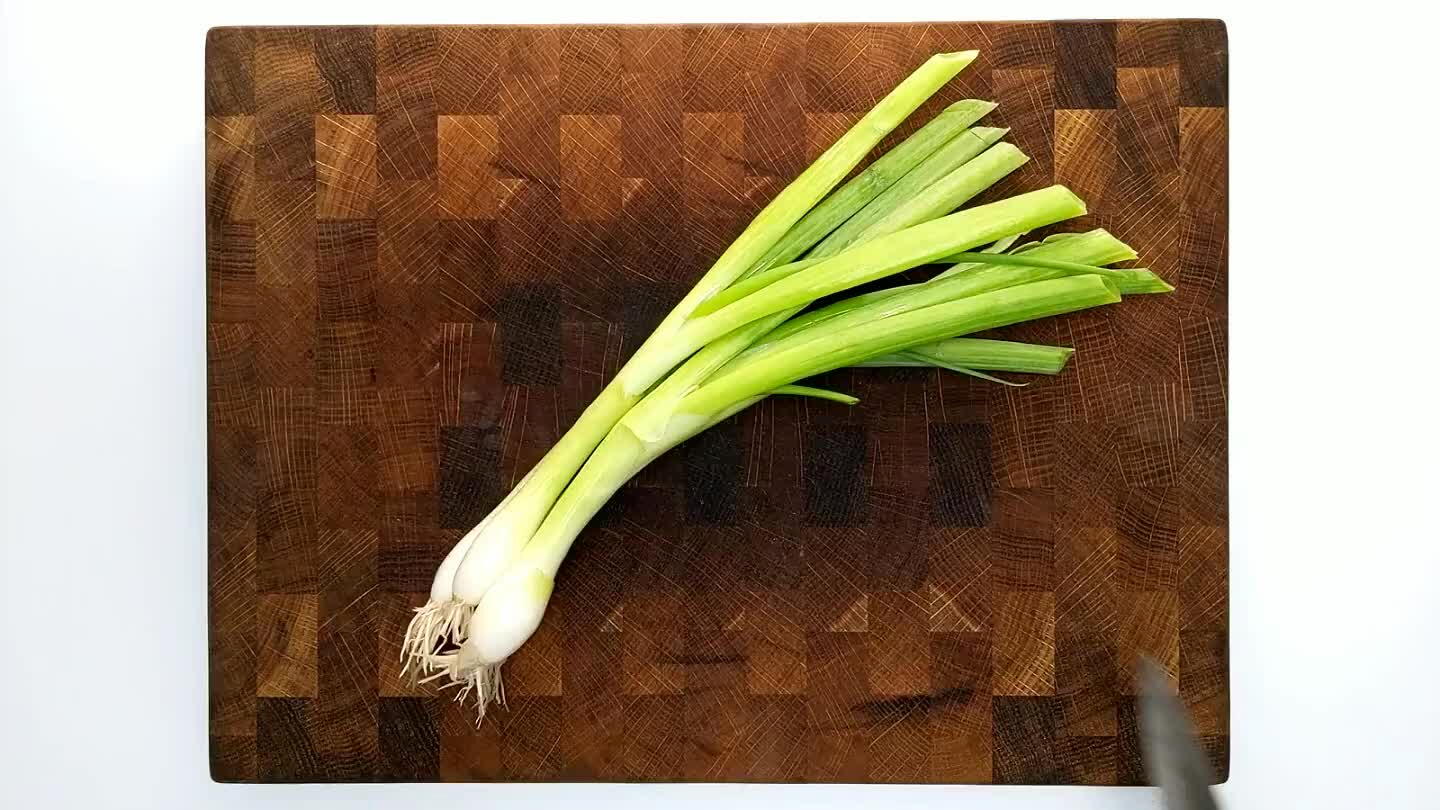 Wash the scallions and slice thin.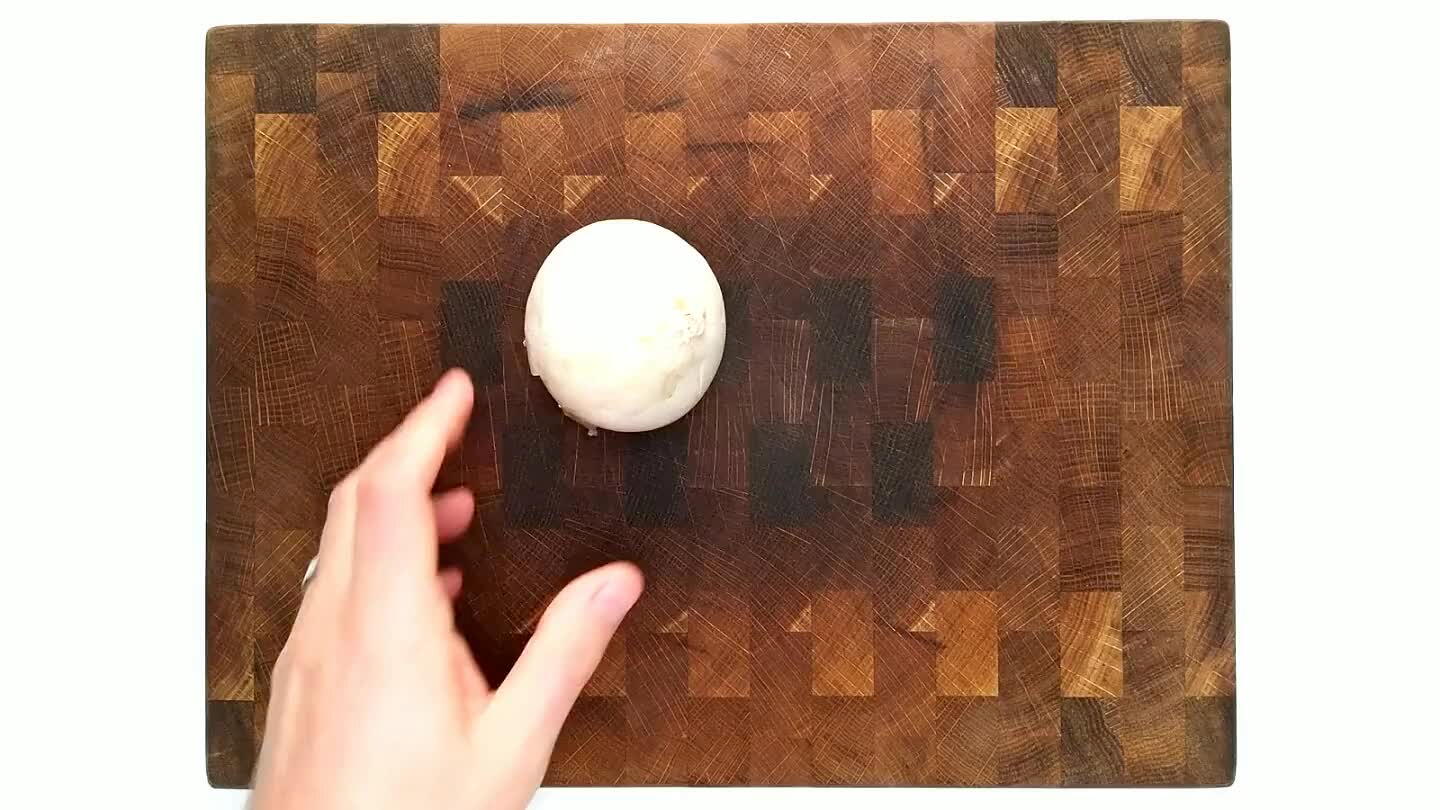 Slice the onion finely. I'm not one to push random specifics in a recipe, but there's a specific way to slice the onion for this dish. First peel the onion and cut off the tips, then slice it in half down the axis. With the halves resting on their cut face, slice into thin arcs with the knife aligned with the axis, angling the knife to follow the curve of the onion, always slicing towards the center axis as much as possible.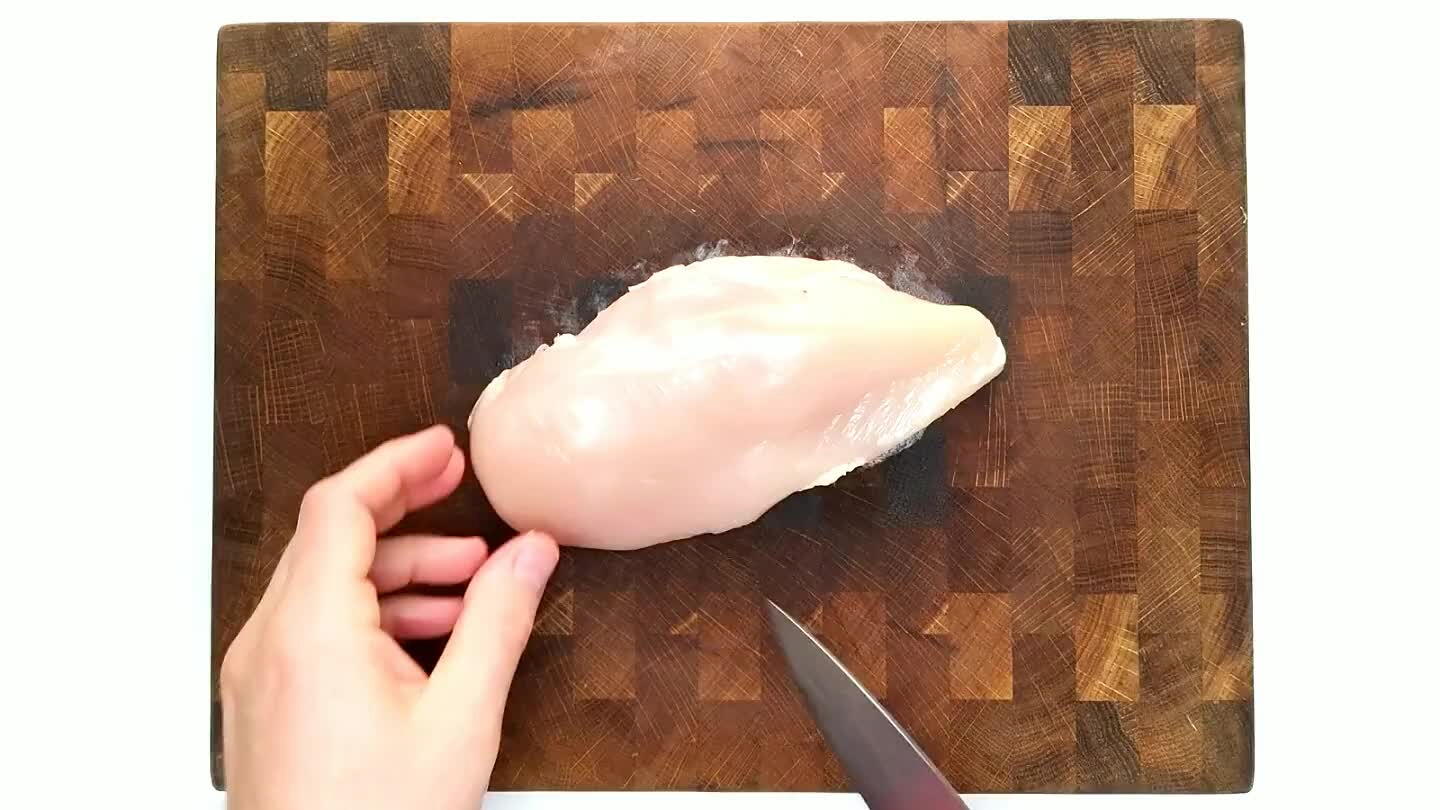 Slice the chicken into thin slices or strips.
Place the water in a sauté pan over medium heat.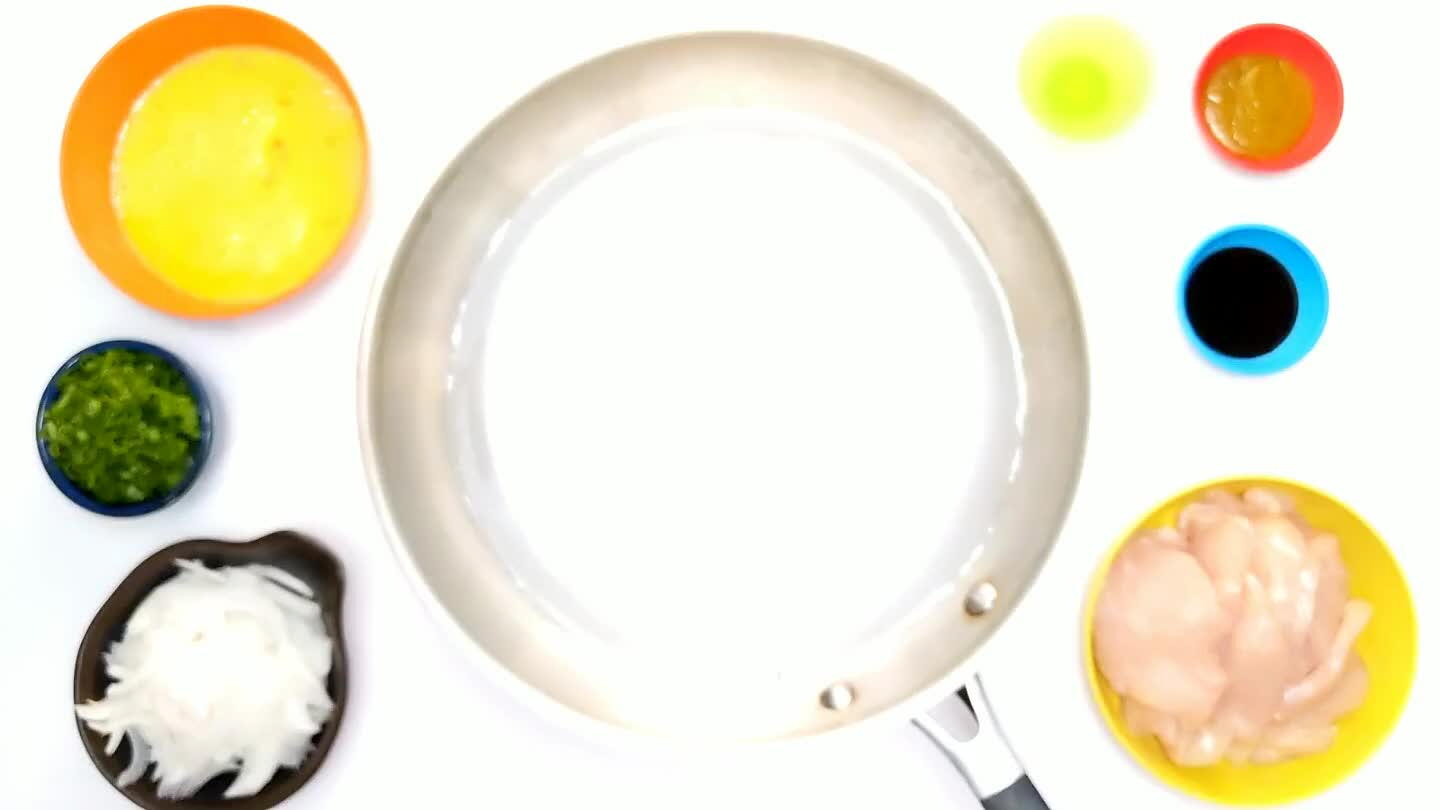 Add the mirin.
Add the soy sauce.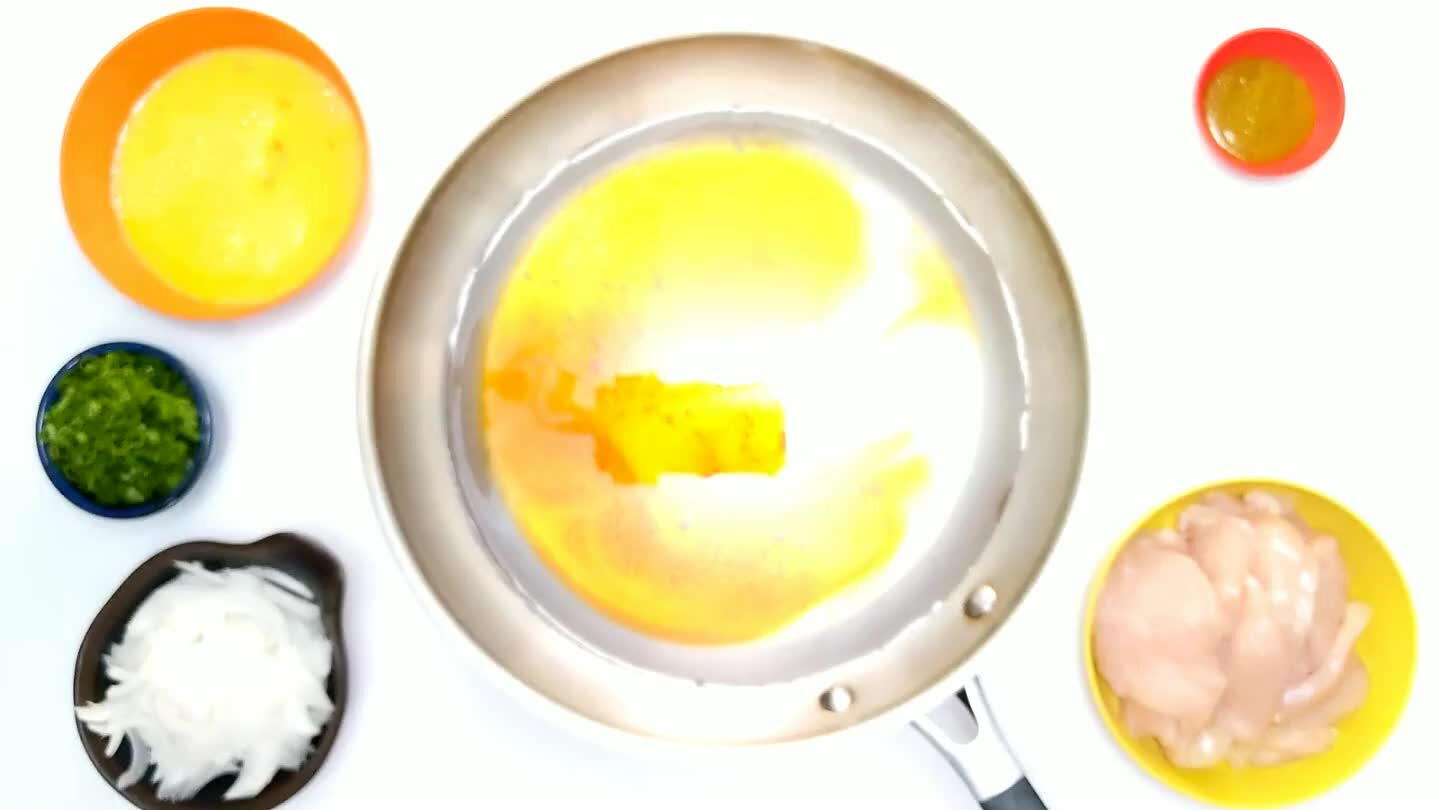 Stir in the bouillon.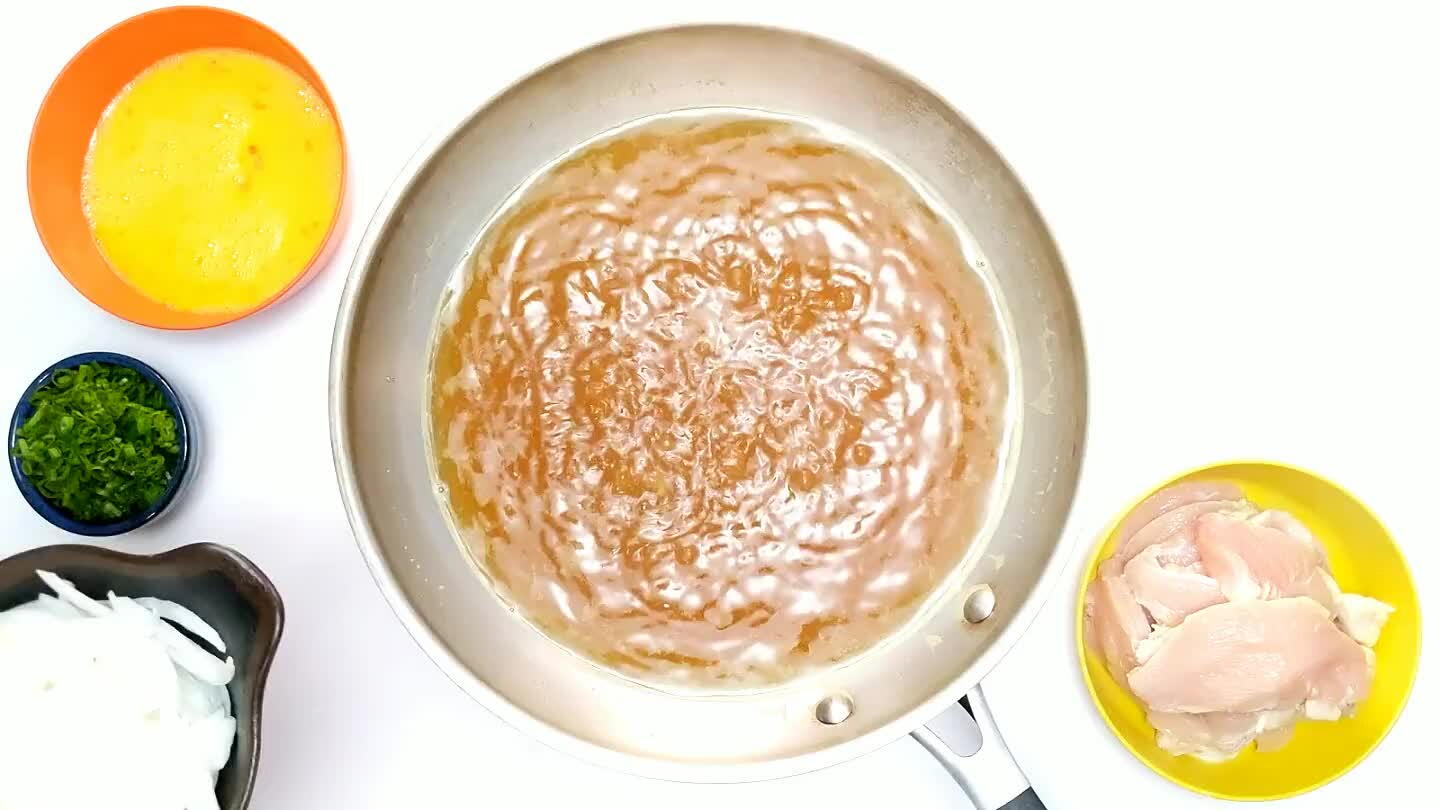 Once the liquid comes to a simmer, add the sliced onion.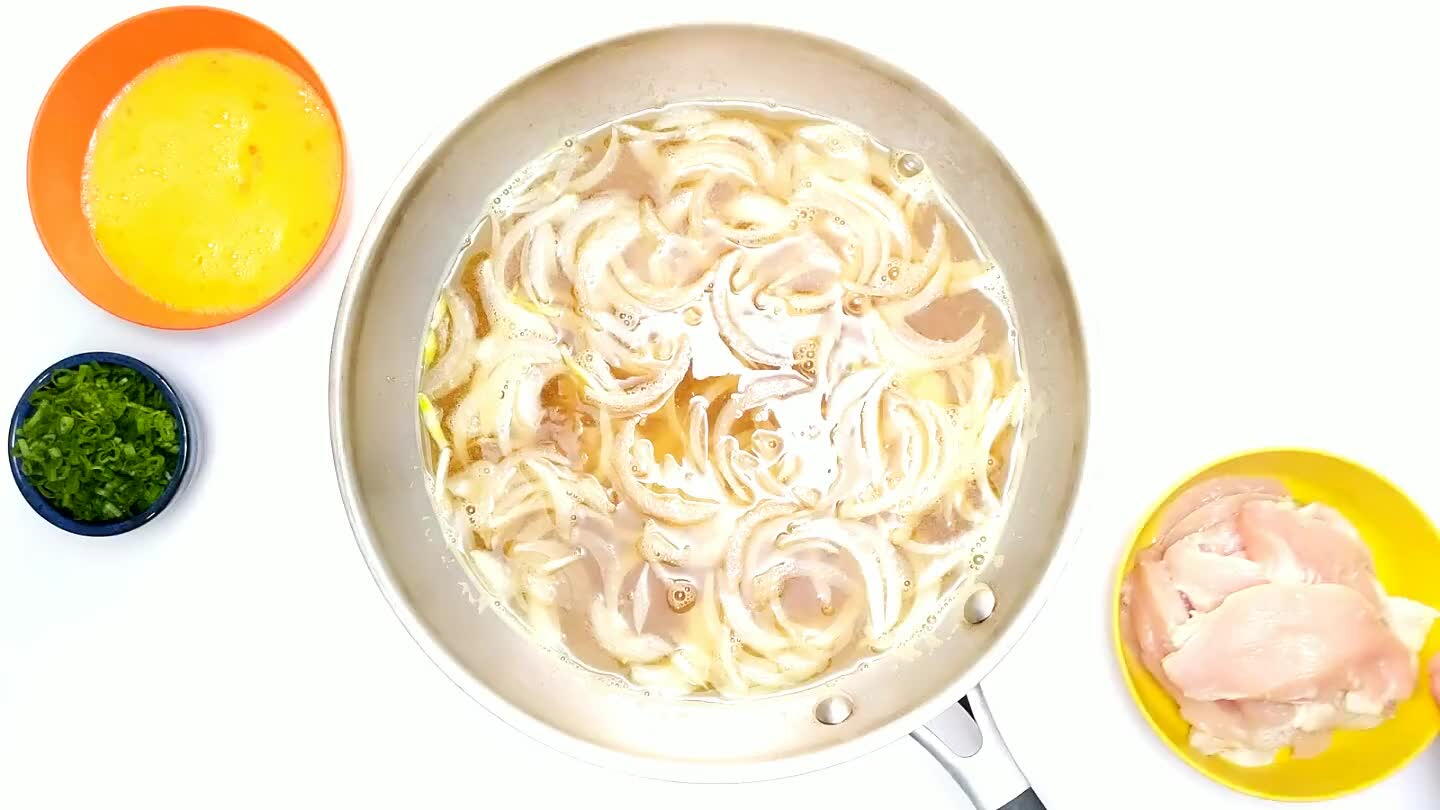 Add the chicken. Simmer, stirring occasionally, for about 8 minutes, just enough to cook the chicken thoroughly.
Crack the eggs into a small dish and whip them up as though you were going to make scrambled eggs.
Pour the eggs in a stream over the surface of the simmering broth. Cook just until the egg is set.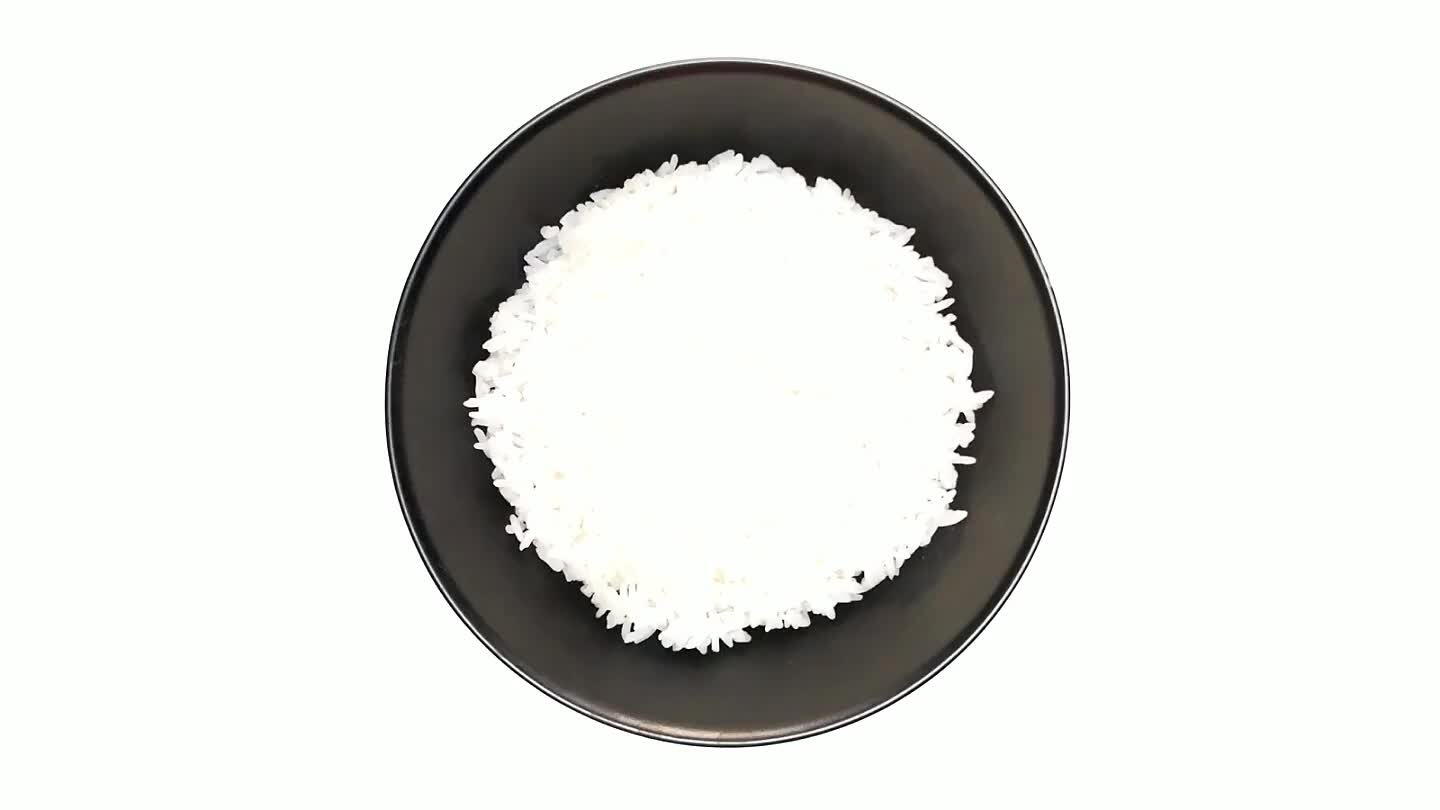 Make the rice. A bowl of hot rice serves as the base for this dish.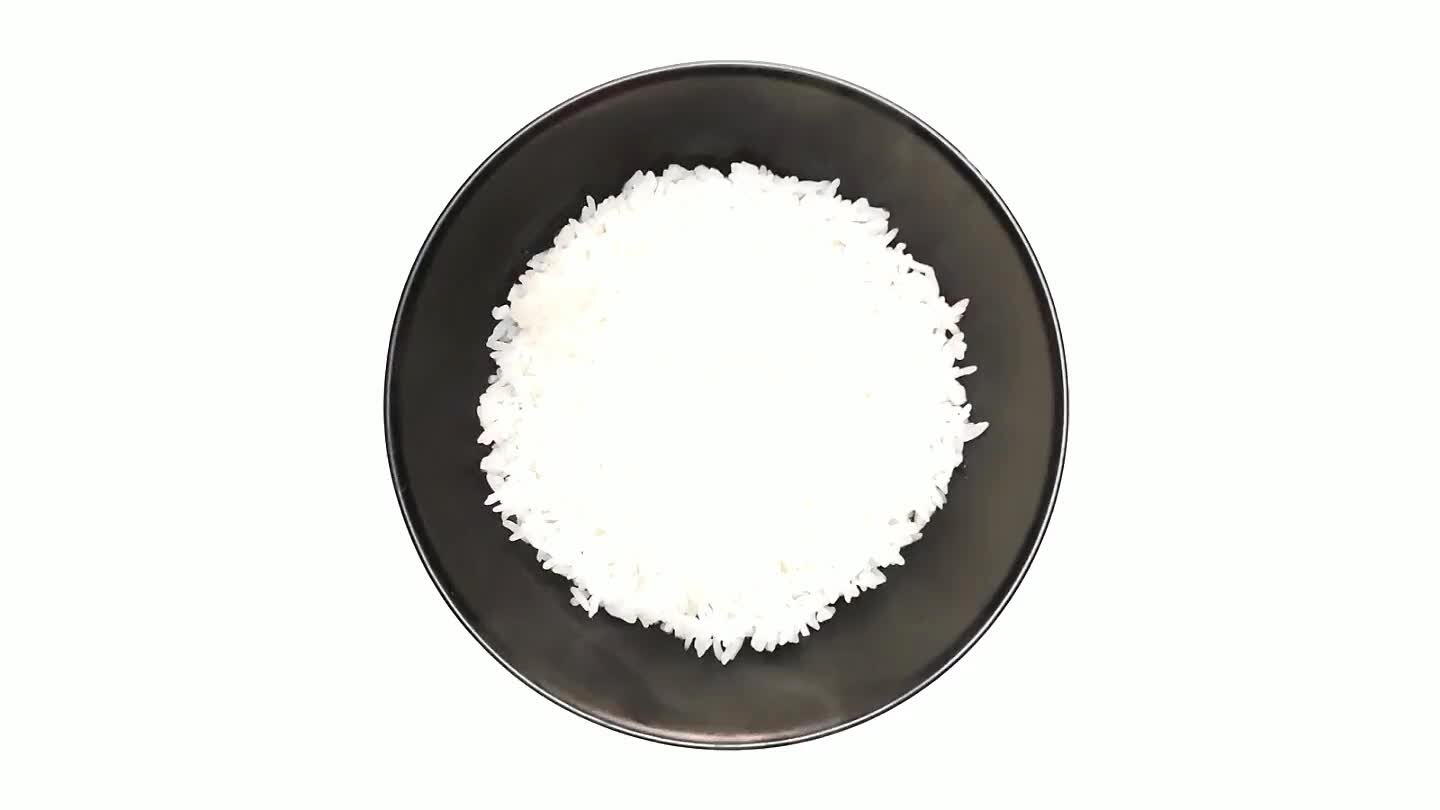 Slide the egg raft with its chicken and onion slices out over the top of the rice. Keep pouring to soak the rice in broth. The ingredients here should make enough for two bowls, so you'll likely want to break the egg raft in half. Garnish with sliced green onion and maybe some shichimi or chili powder if you have some on hand.