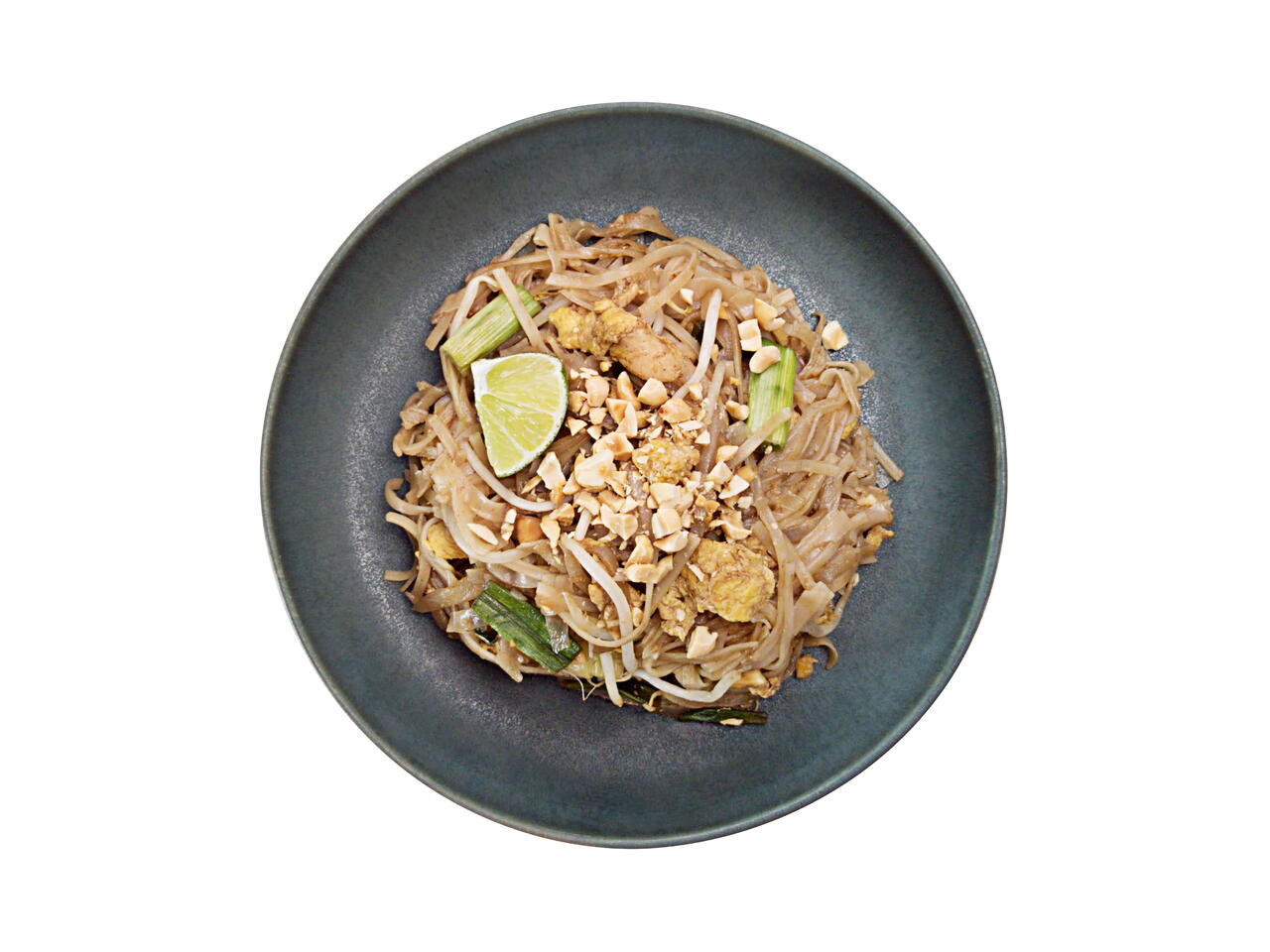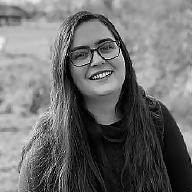 Recipe video made by Michelle
Published on 01/25/2021, viewed by 1139 , 0 Comments
6 portions
25m
This is definitely one of my favorite Thai dishes. With the right ingredients, you can make this just like the restauraunts. You can also add all your own favorite vegetables!
What you will need
SAUCE:
1 1/2 tbsp Tamarind Puree
3 Tbsp Brown Sugar
2 Tbsp Fish Sauce
1 1/2 tbsp Oyster Sauce
STIR FRY:
8 oz Rice Noodles
2 Tbsp Vegetable Oil
1/2 Onion
2 Garlic Cloves
1 Boneless Skinless Chicken Breasts
2 Eggs
1 1/2 cups Bean Sprouts
1/2 bunch Green Onion
1/4 cup Roasted Unsalted Peanuts
FOR SERVING:
1 Lime
Chili Flakes, optional
(Nutritional facts 170 calories, 8.85 g fat, 15.41 g carbohydrates, 8.45 g protein, 98 mg cholesterol, 513 mg sodium)
How to cook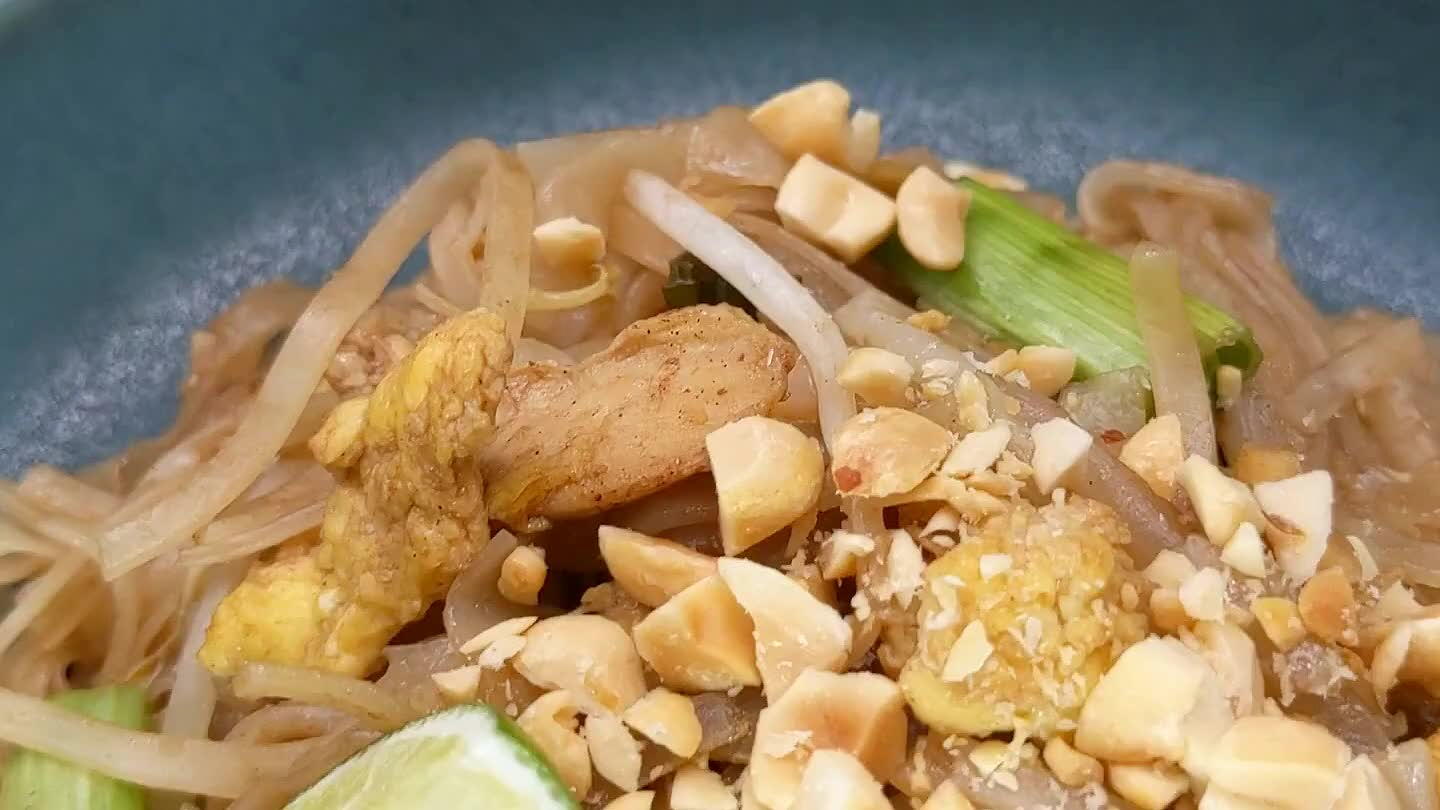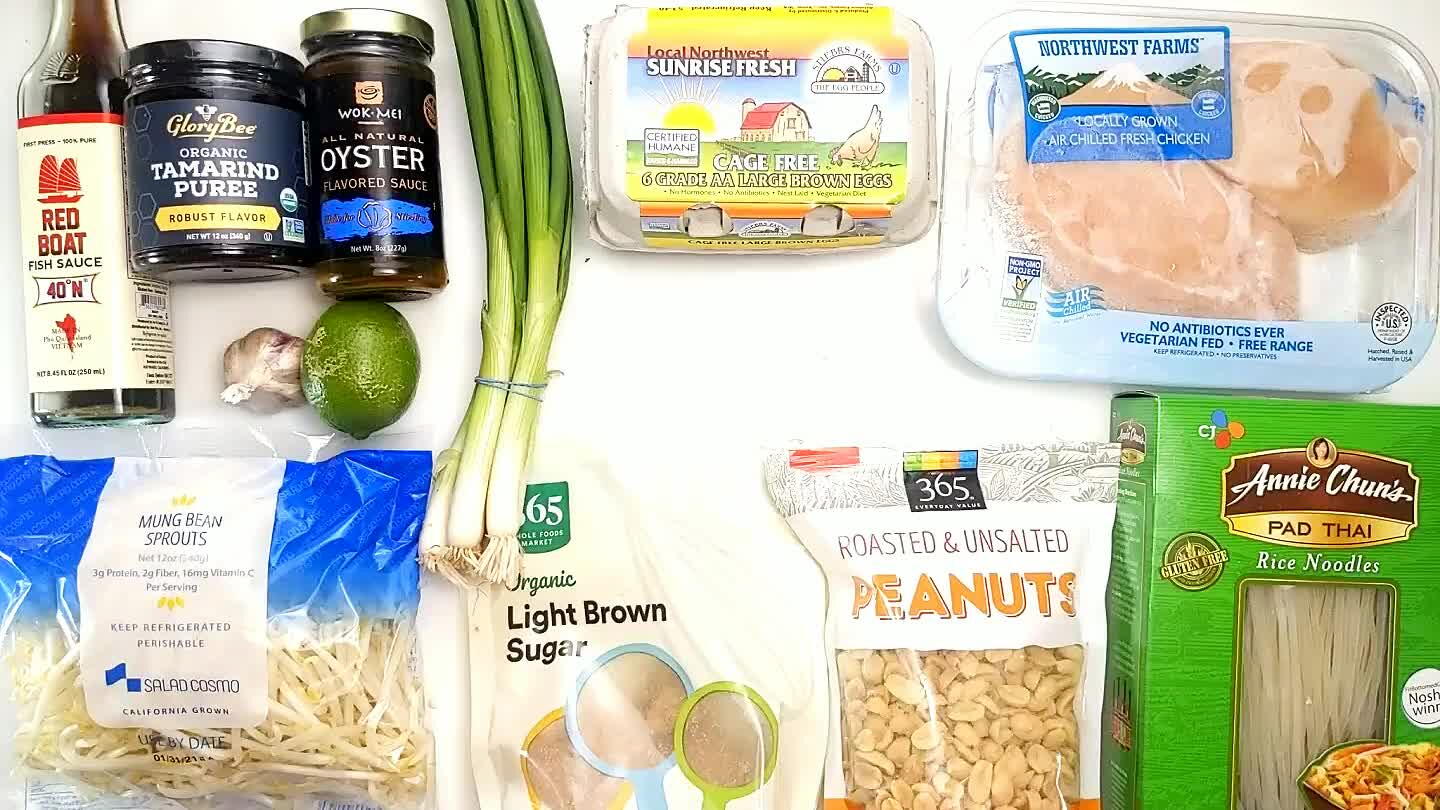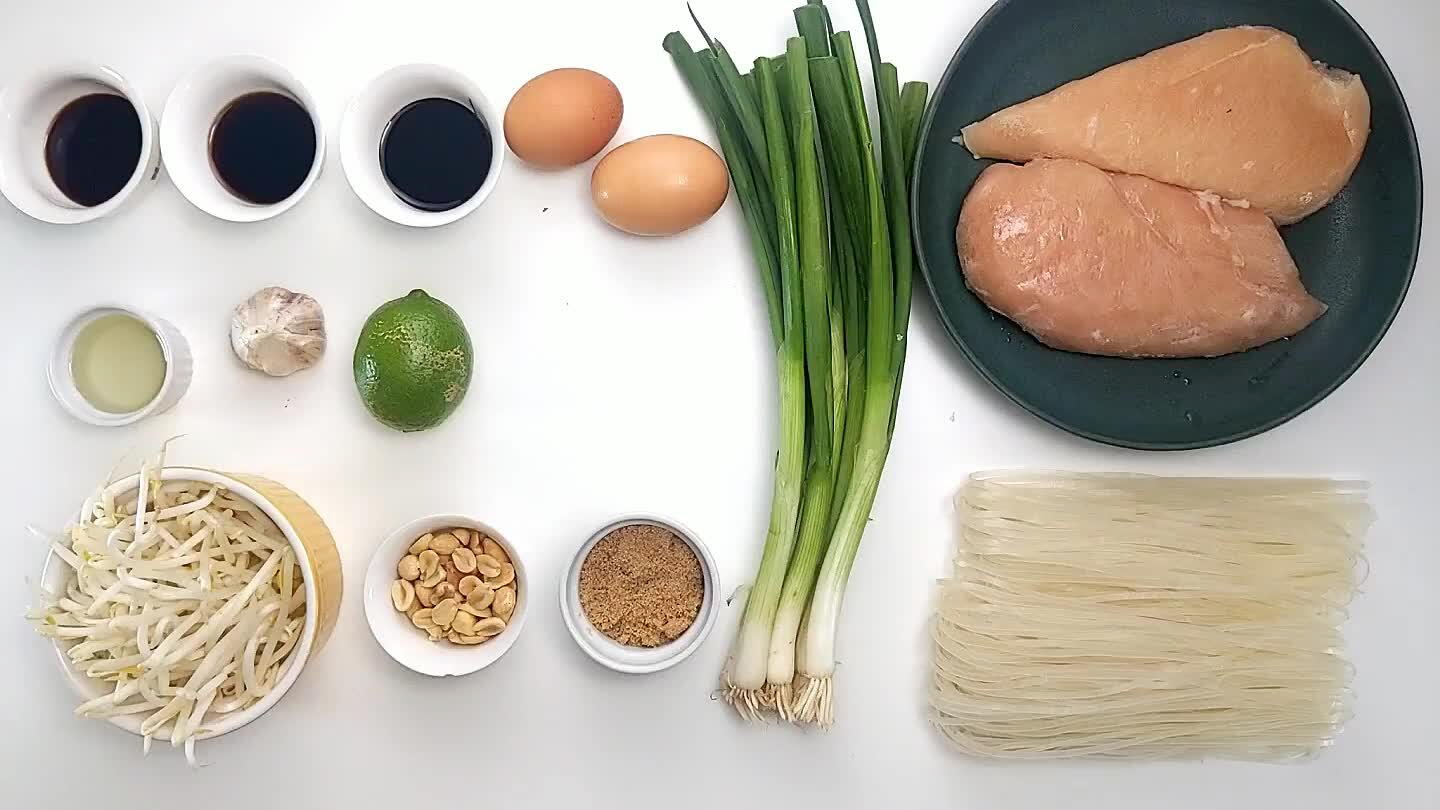 Gather and portion all ingredients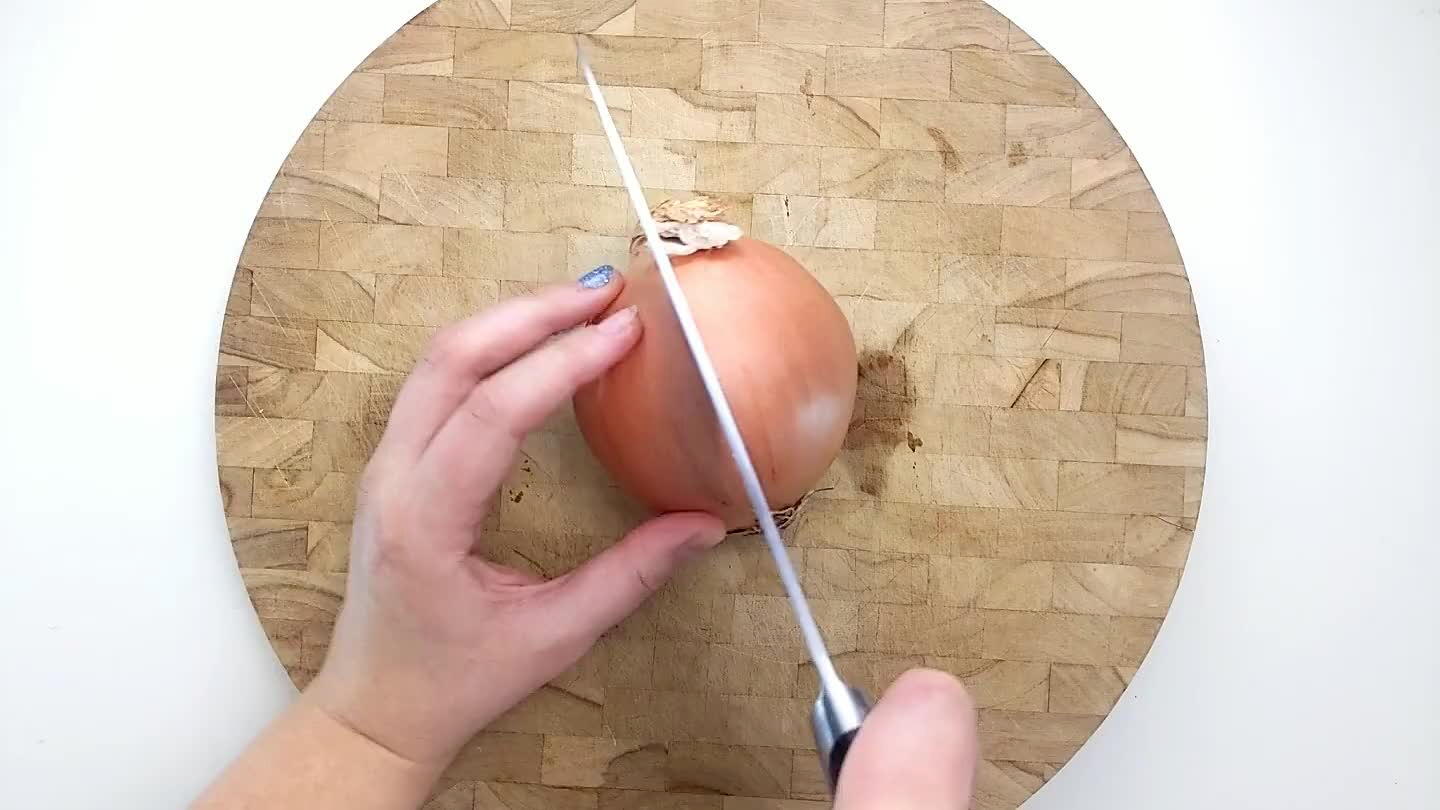 Chop the onion in half and peel. Save half for another recipe. Cut both ends off of the onion and slice into thin wedges.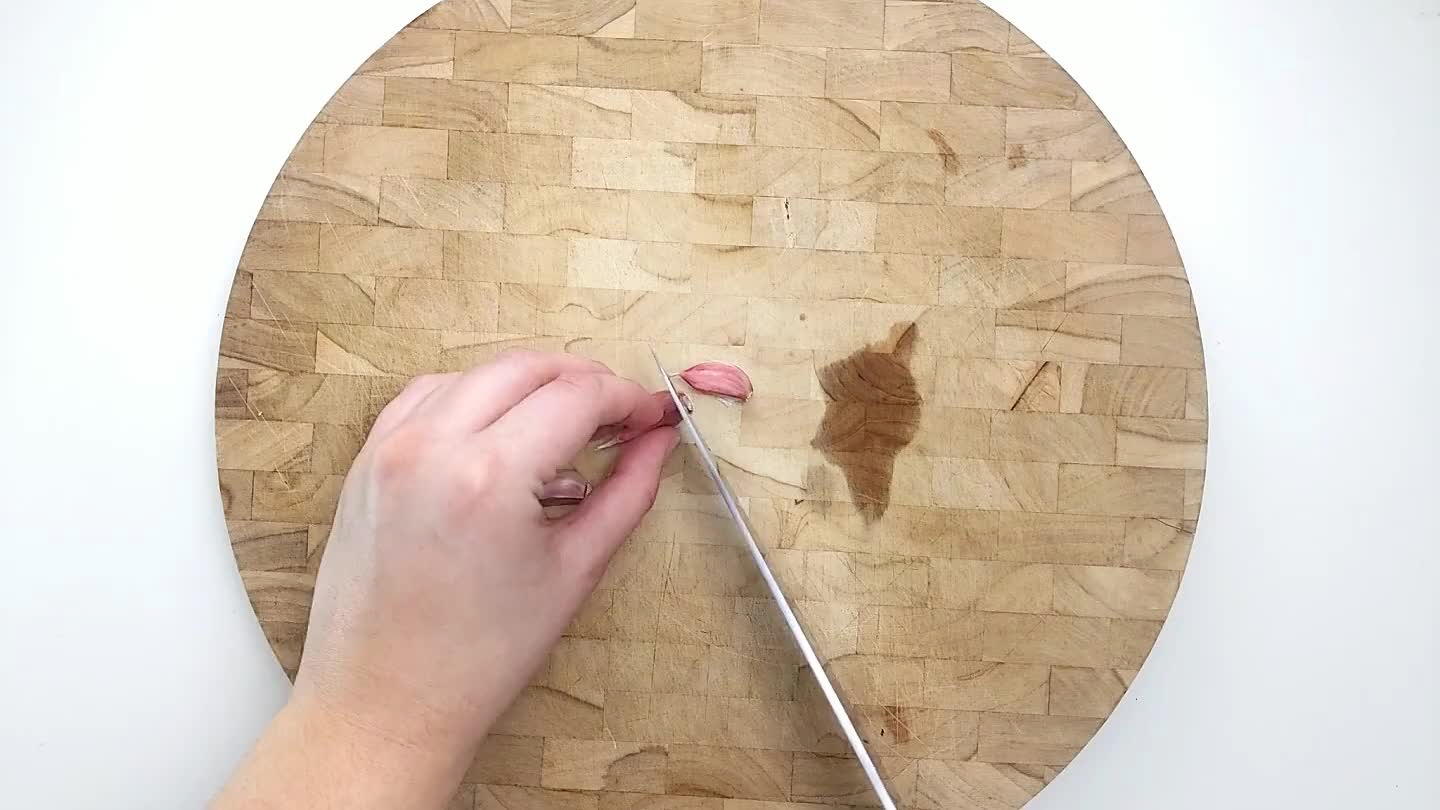 Peel and grate the garlic.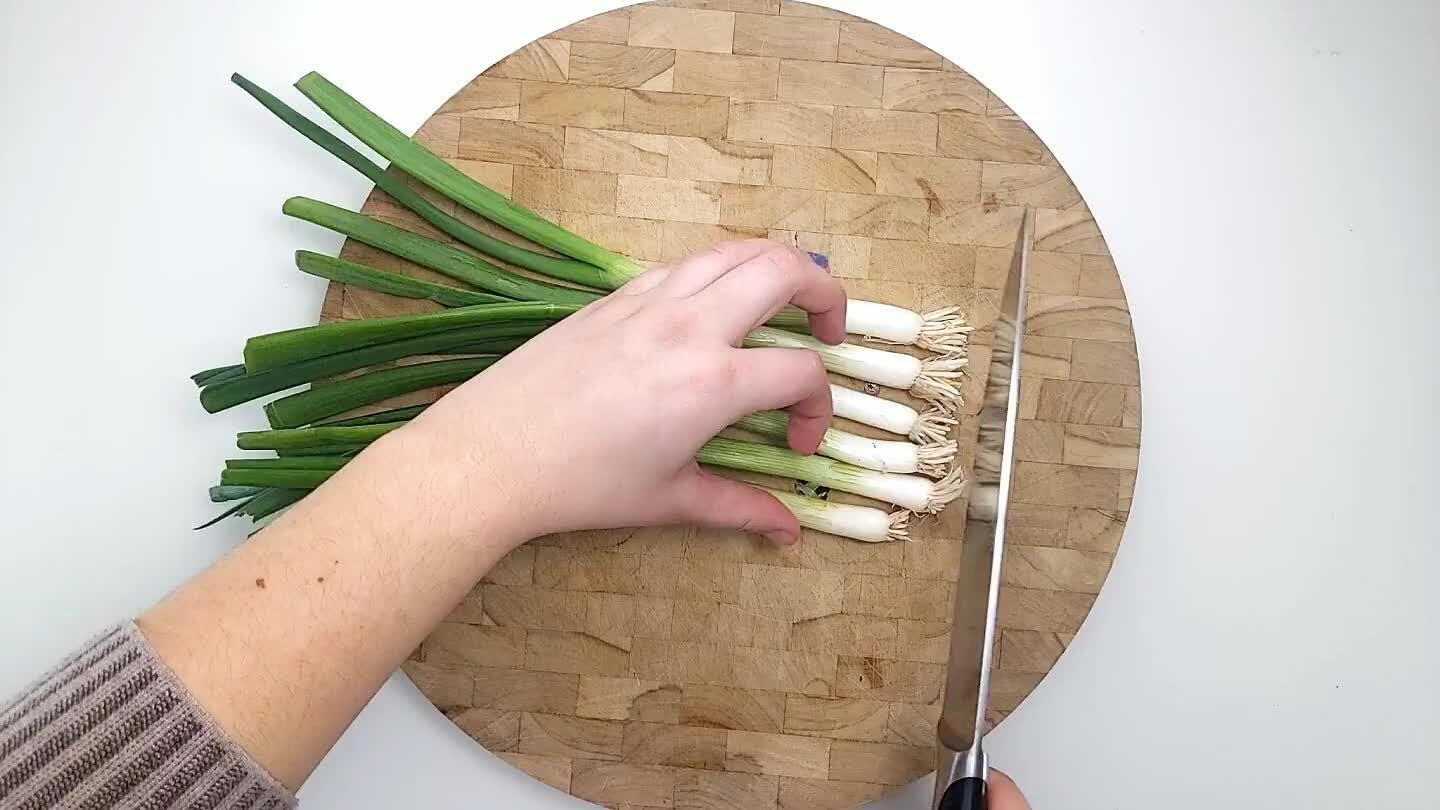 Cut off the root ends of the green onion and chop into about 1 inch pieces.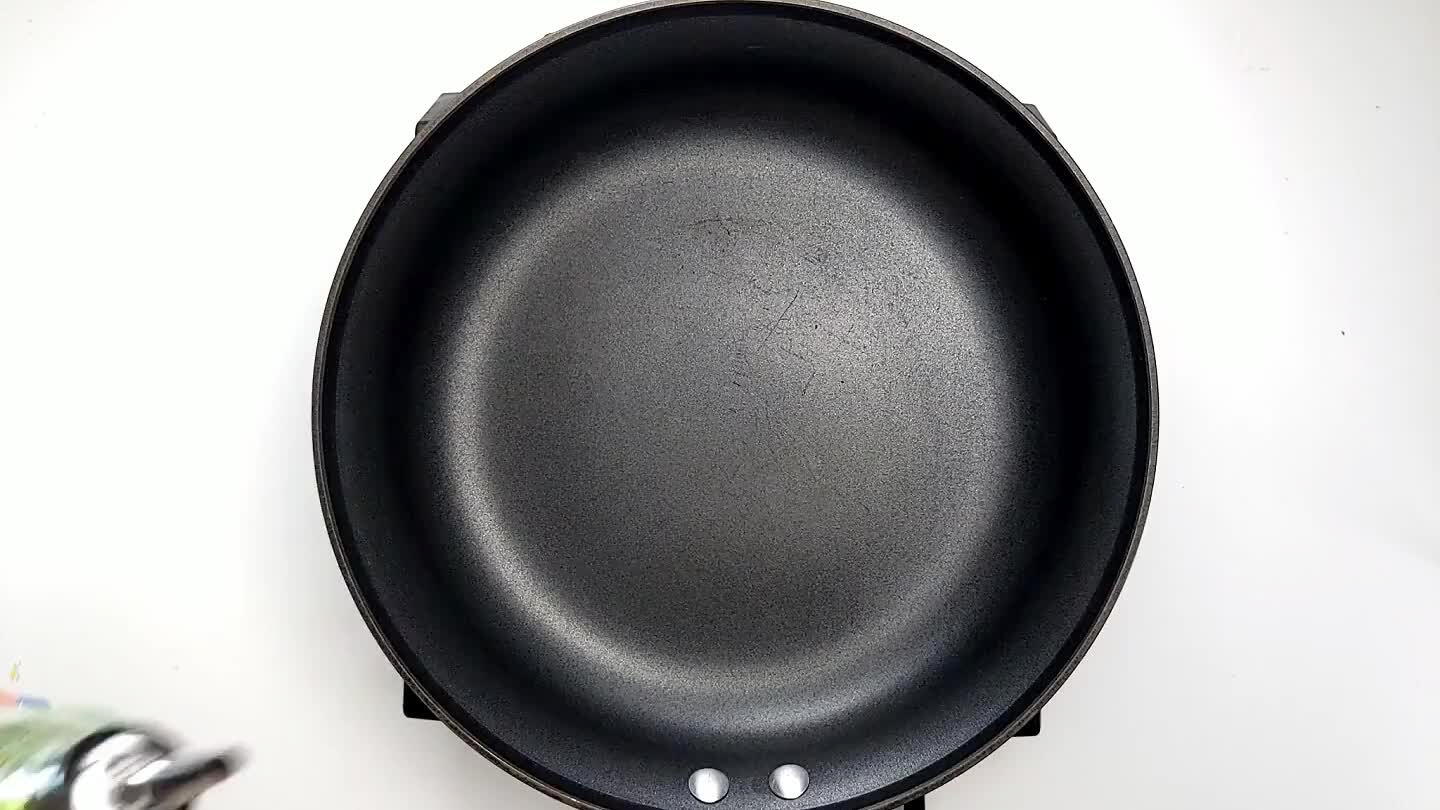 Add a little oil to a nonstick skilllet and add the sliced onion and garlic. Saute for a few minutes until the onion softens.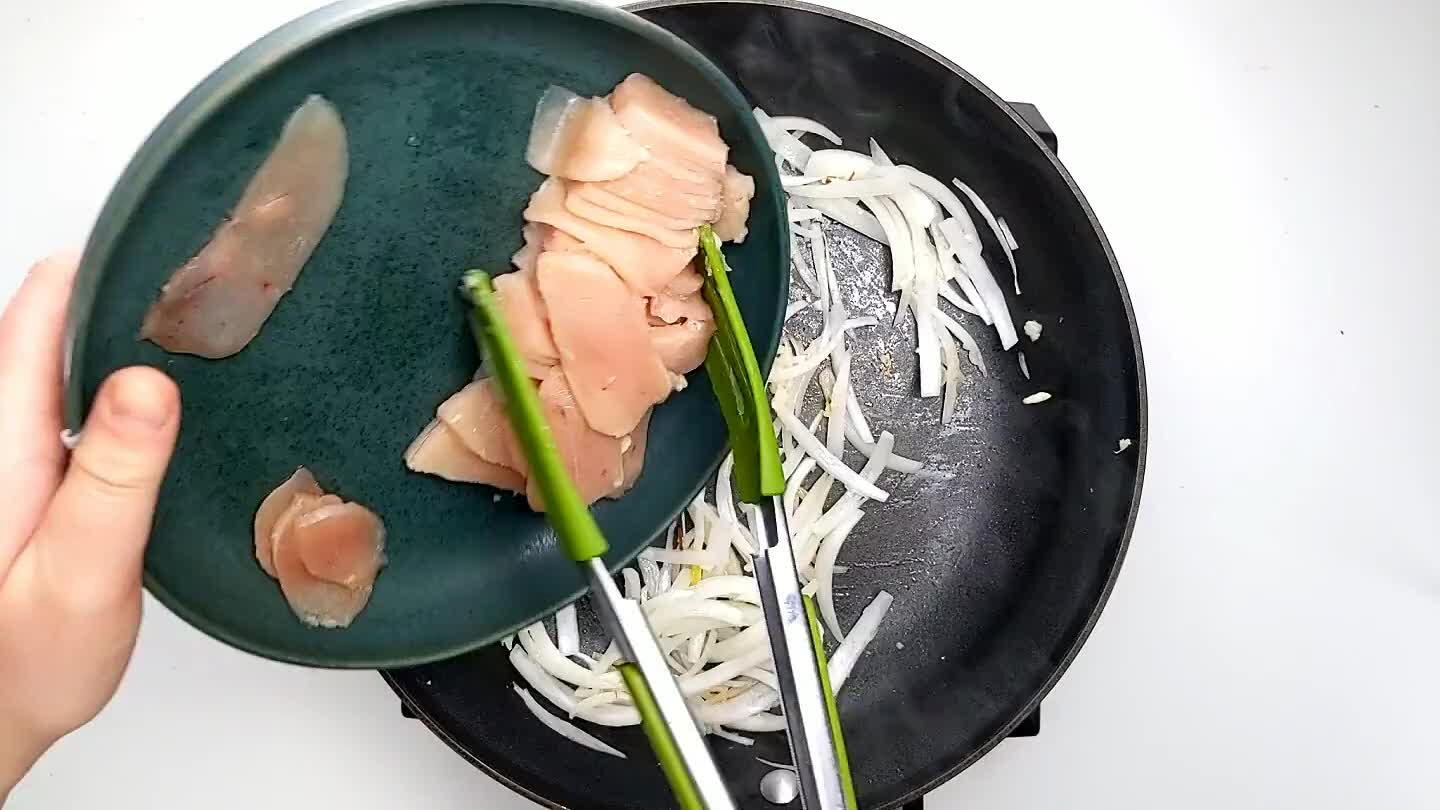 Slice the chicken into thin strips. It is super easy to cut it thin if the chicken has been frozen and slightly thawed! Add the sliced chicken to the pan and cook for a few minutes while you mix the sauce.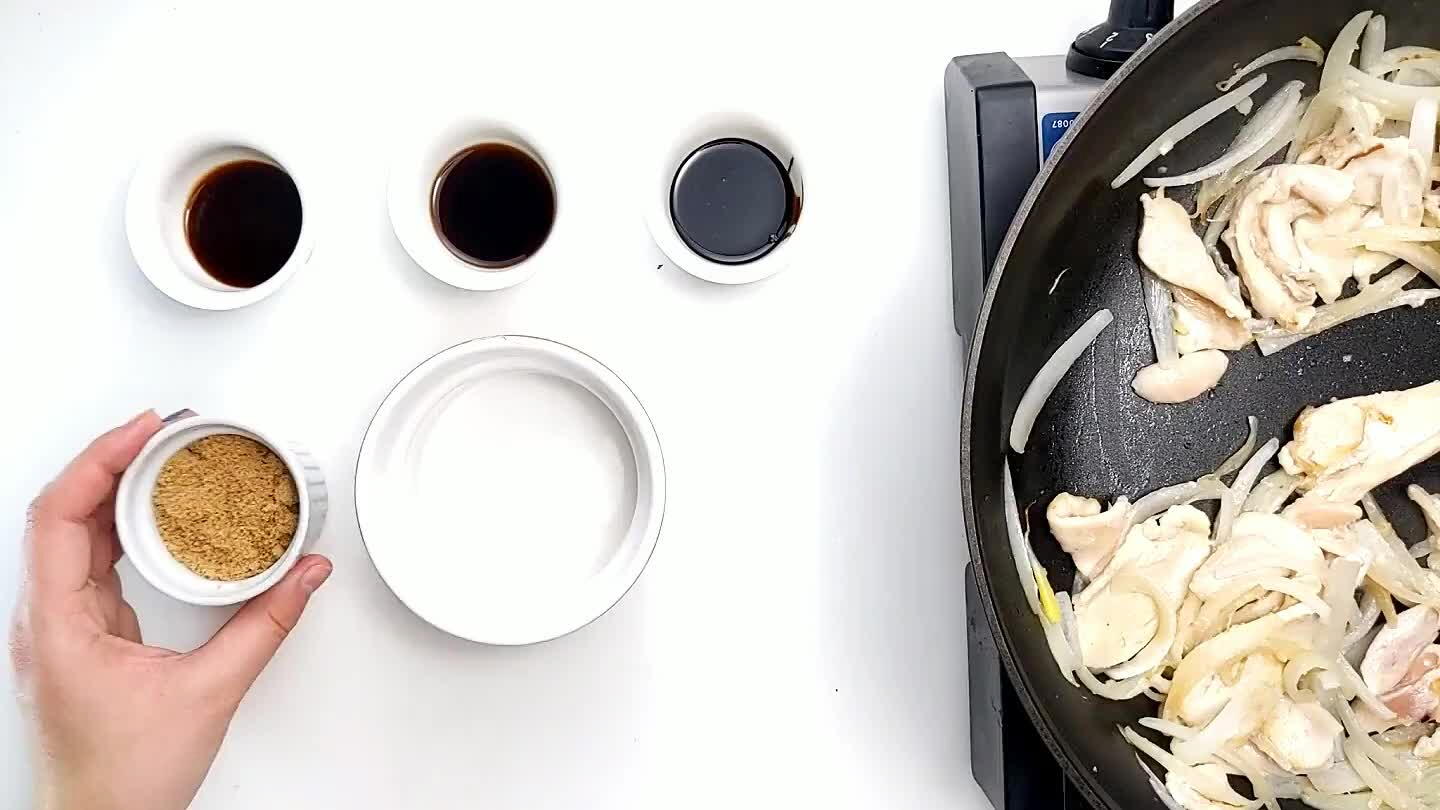 Mix the brown sugar, oyster sauce, fish sauce, and tamarind paste together in a small bowl. Set the sauce aside.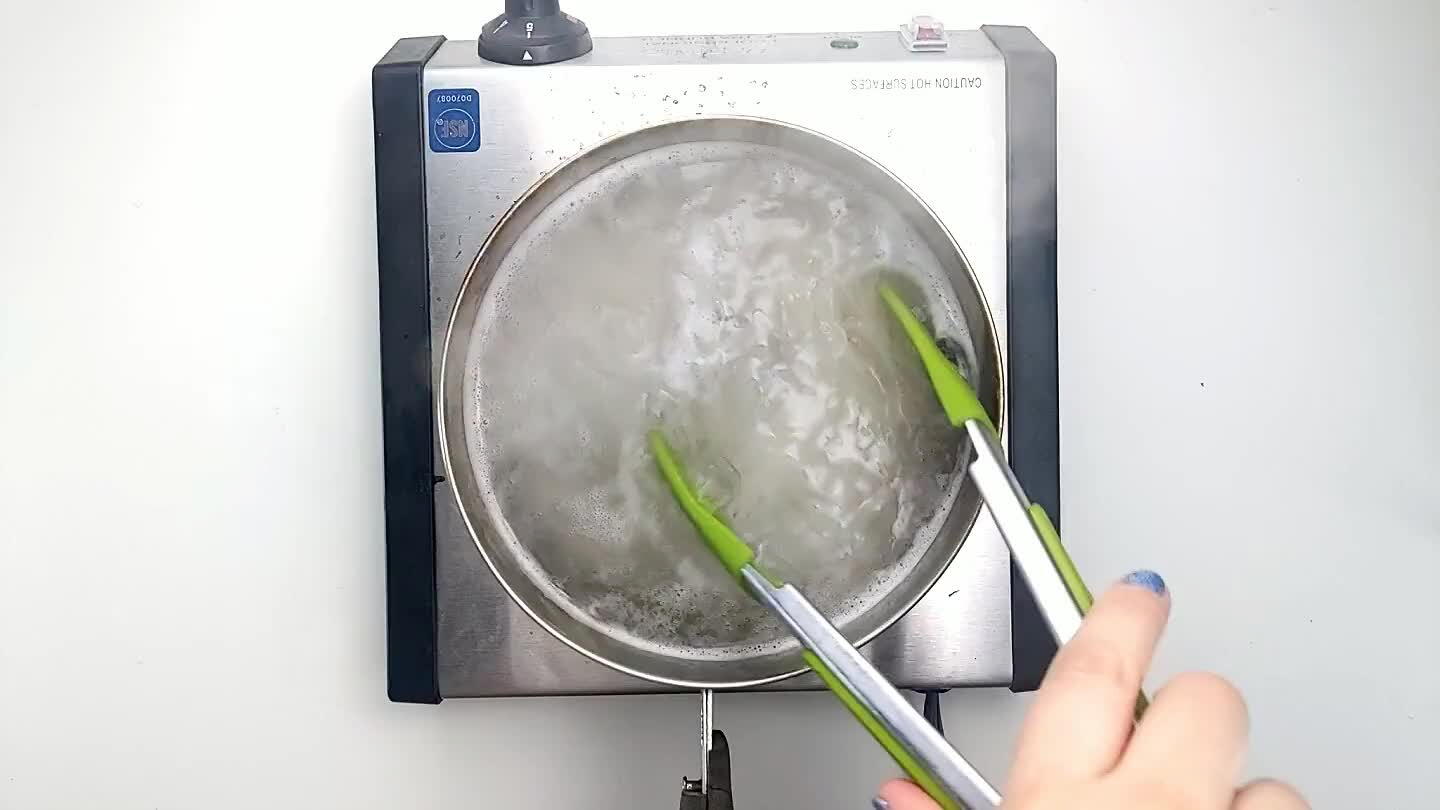 Cook the noodles according to package instructions. Drain and run cold water over them to stop the cooking.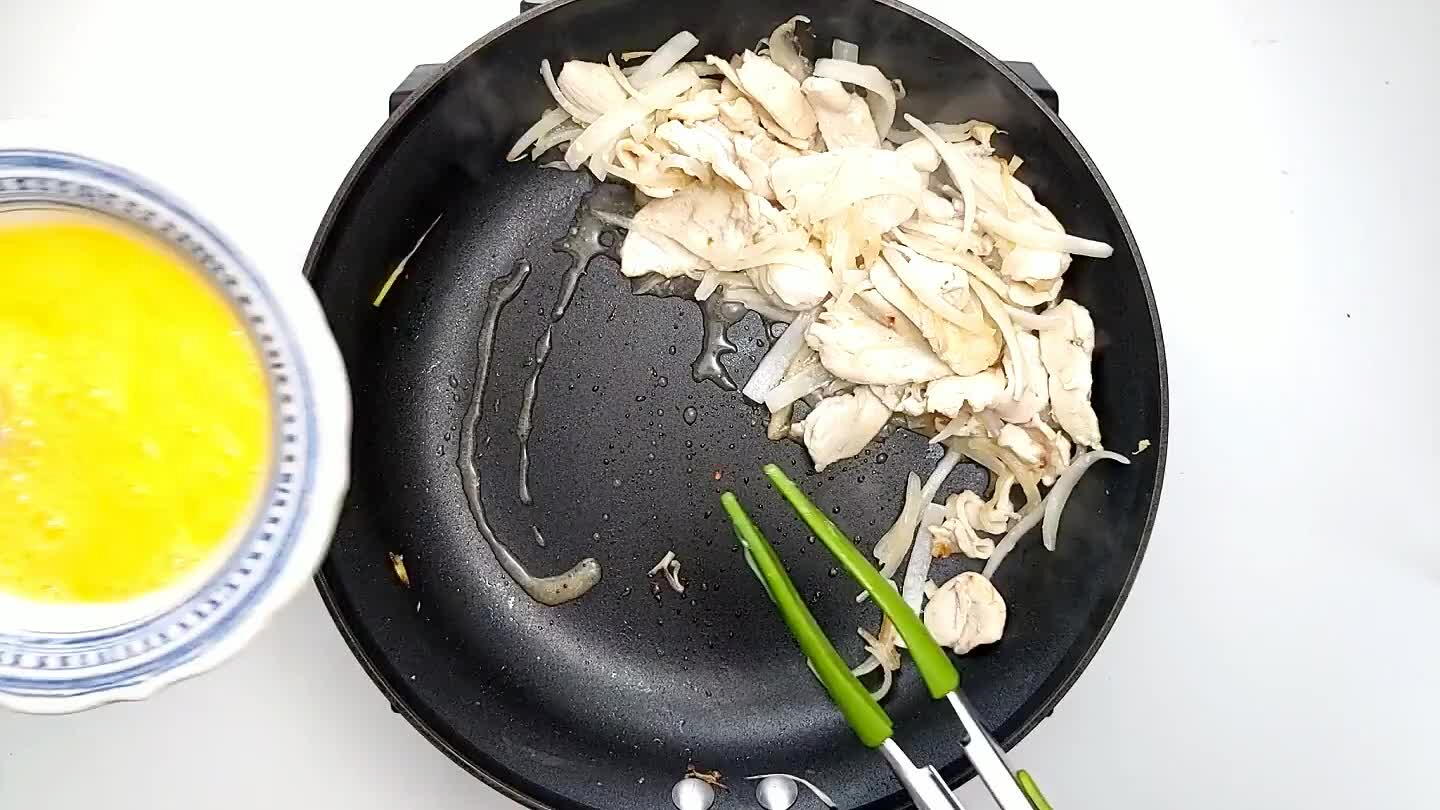 Scramble the eggs in a small bowl. Move the chicken to one side of the pan and pour in the egg. Onc cooked and broken up, incorporate into the chicken and onion.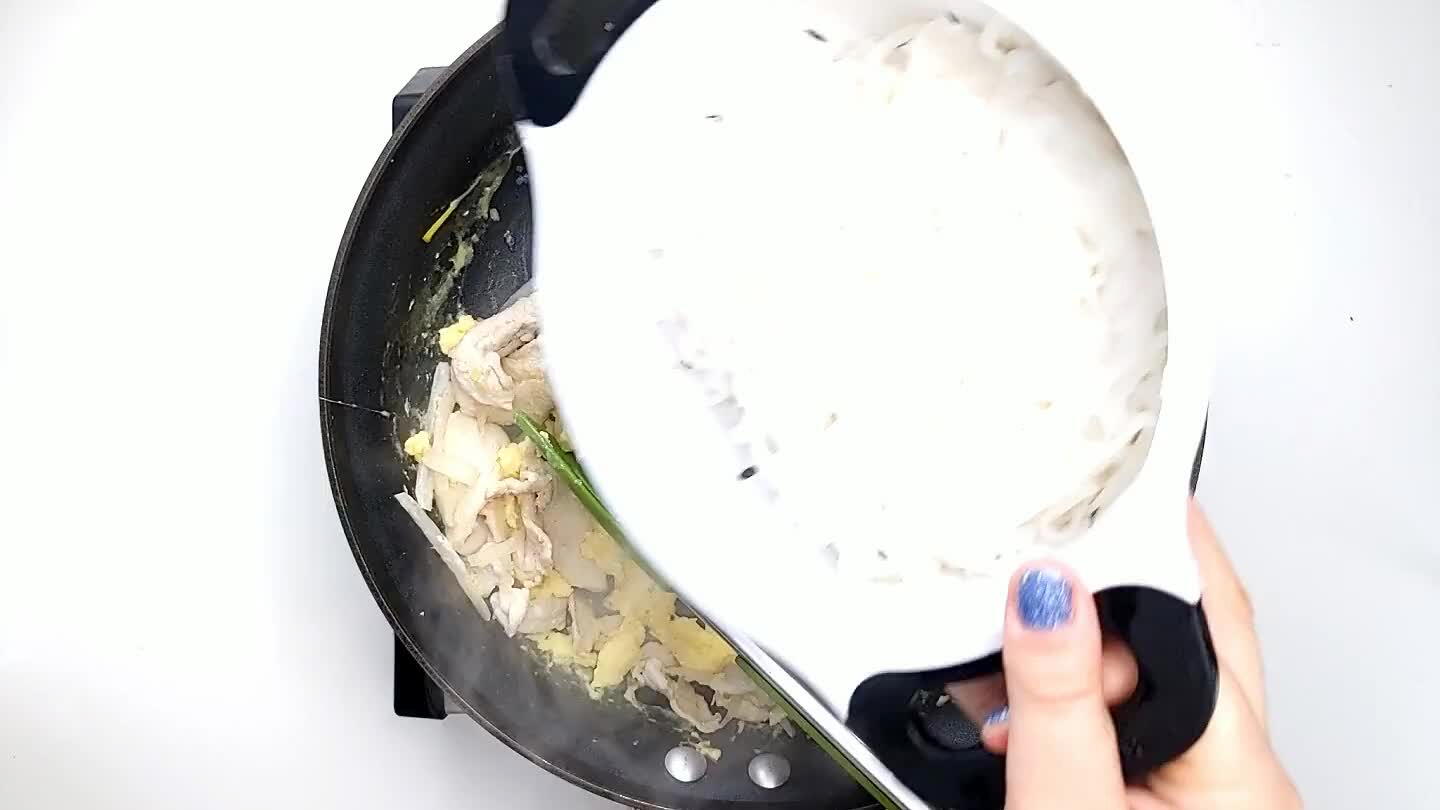 Add the rice noodles and bean sprouts to the pan.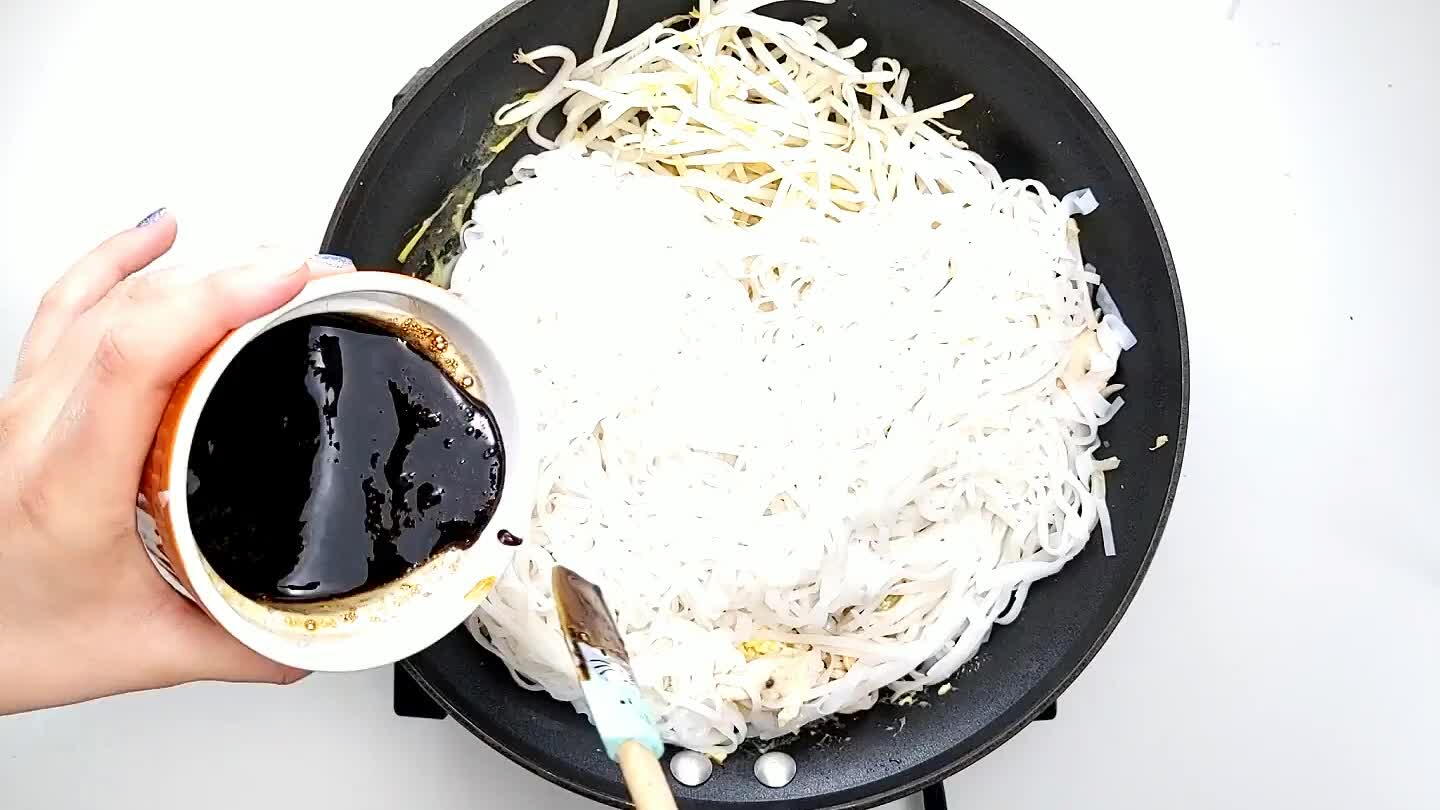 Pour the sauce over the noodles and add the sliced green onion.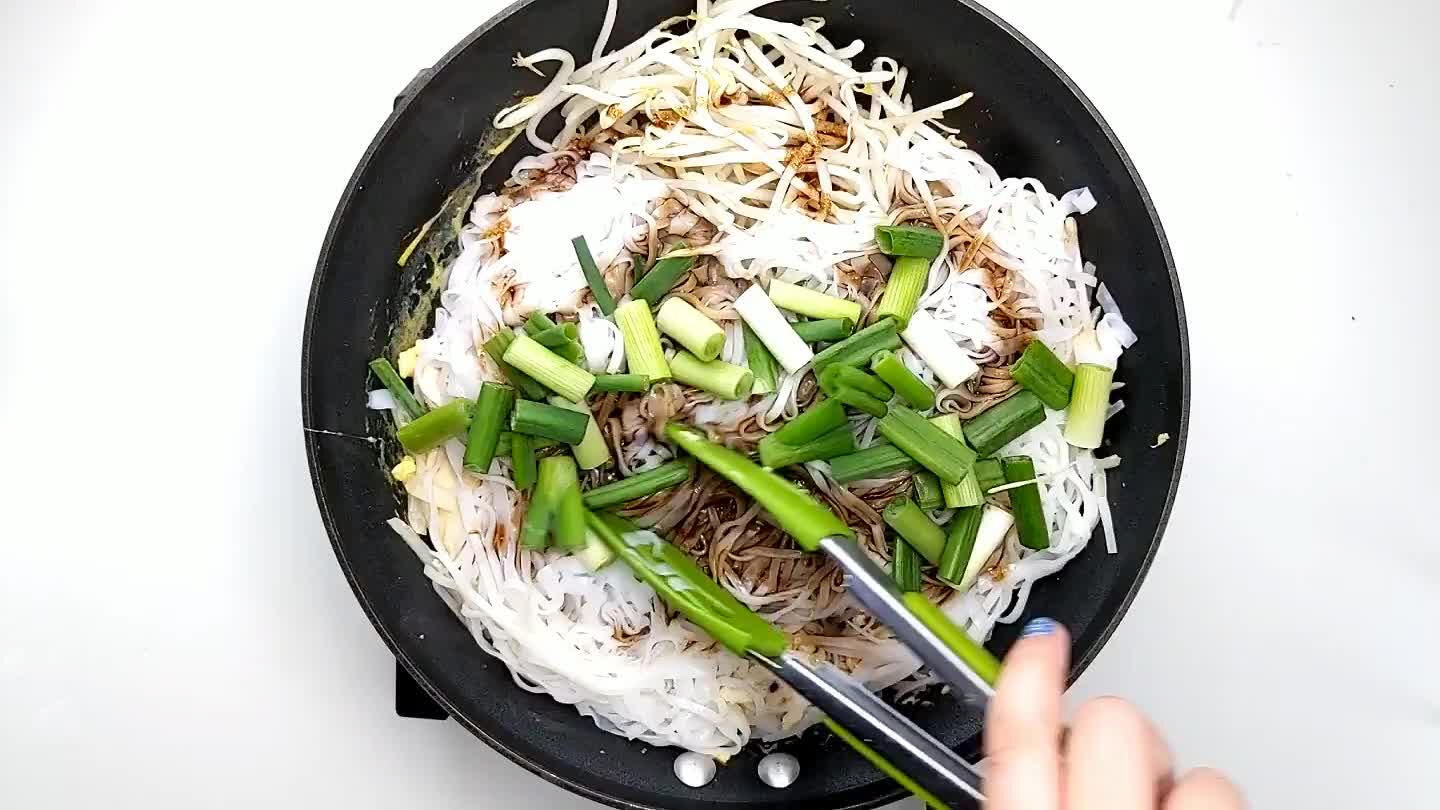 Stir the sauce into the noodles and saute for a few minutes over high heat to finish cooking.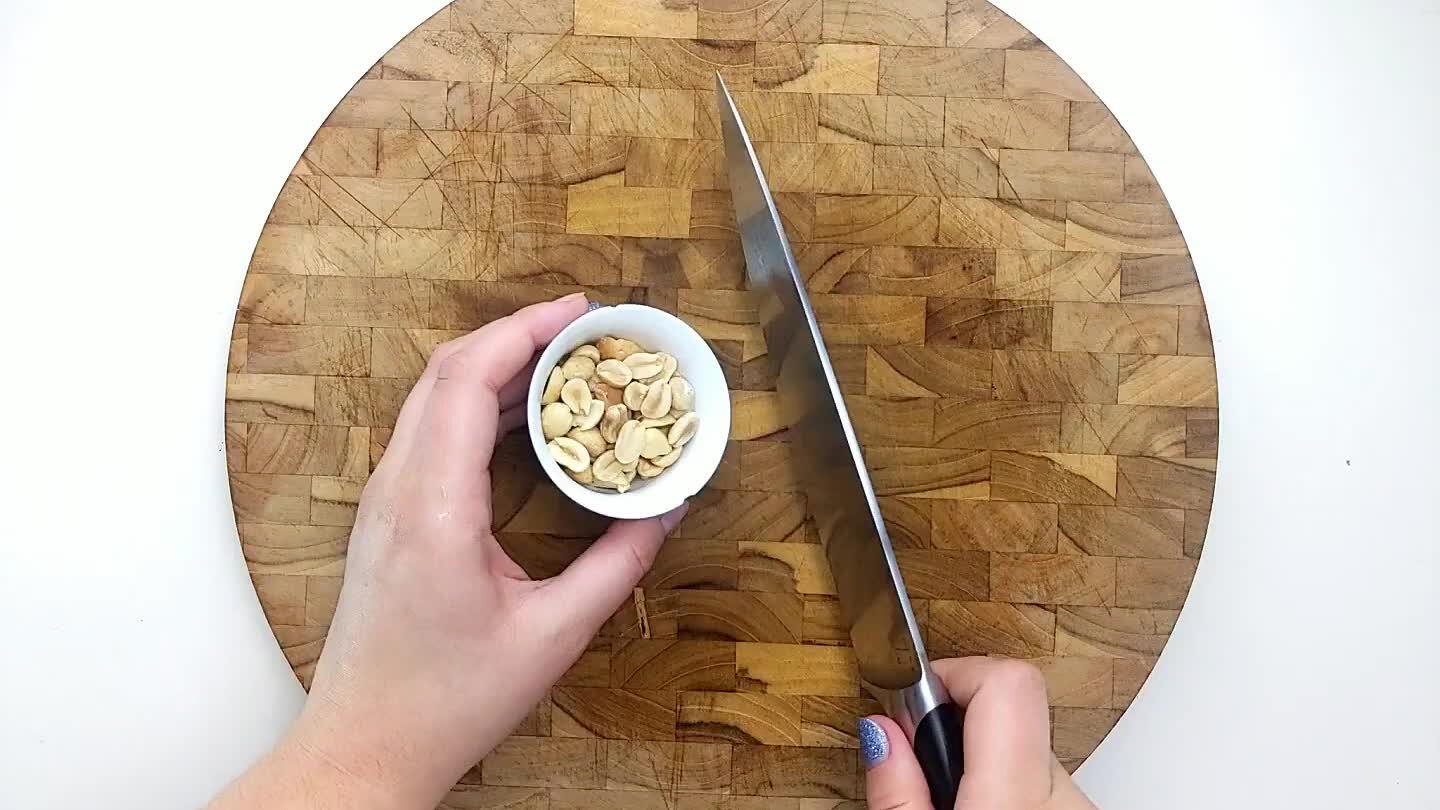 If not already chopped, roughly chop up the peanuts.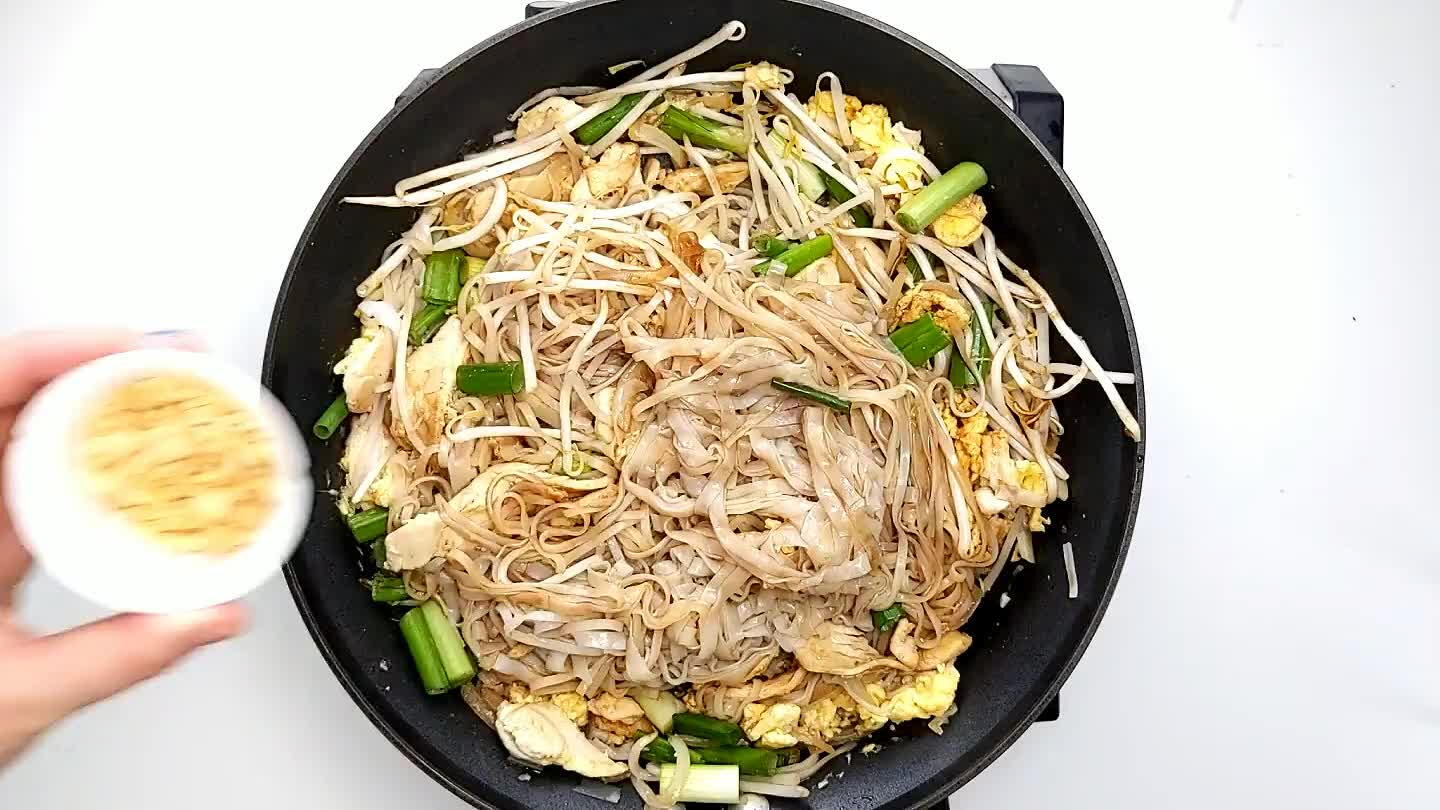 Mix in half of the chopped peanuts.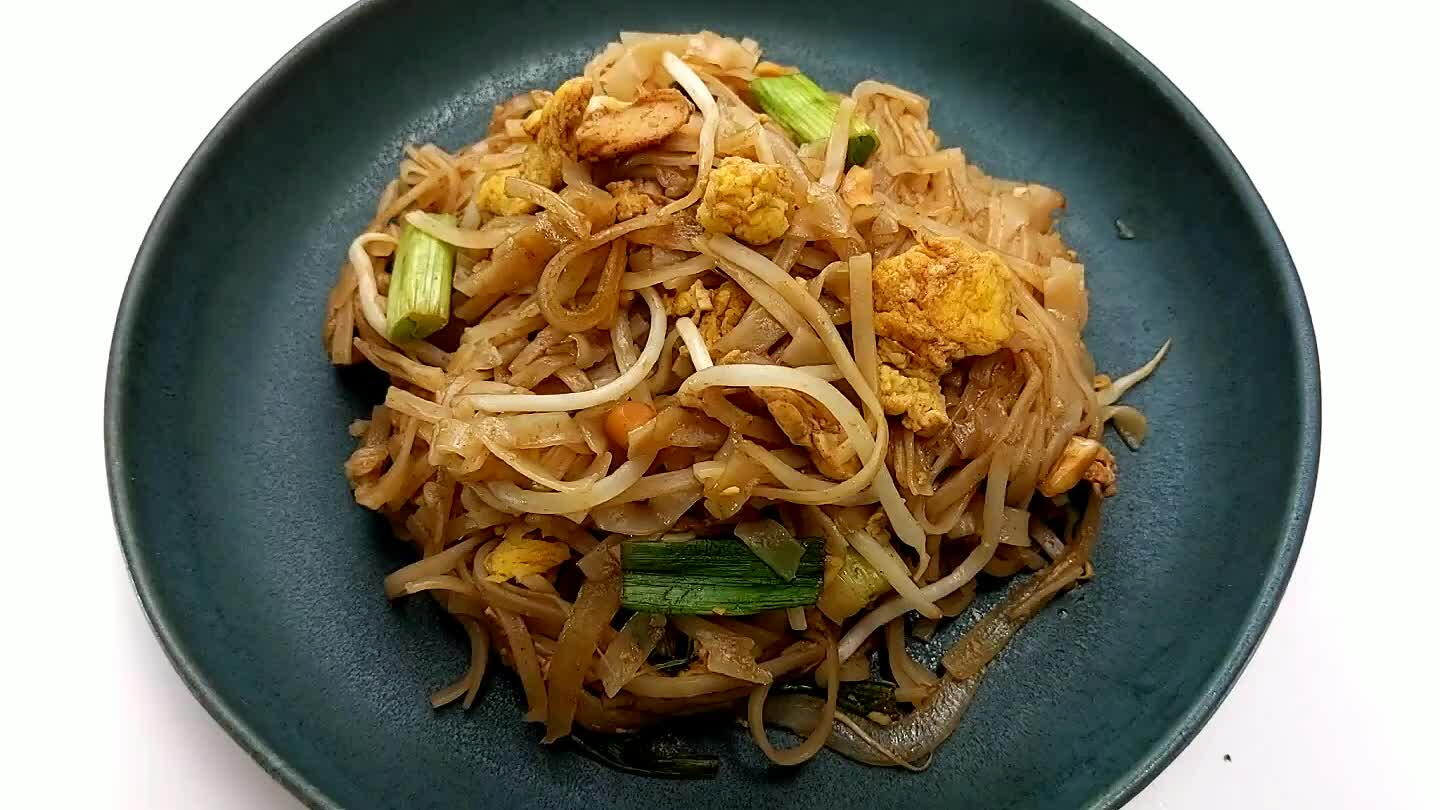 Top with chopped peanuts and a squeeze of lime.
Comments