Pan Fried Chicken with Romesco and Roasted Vegetables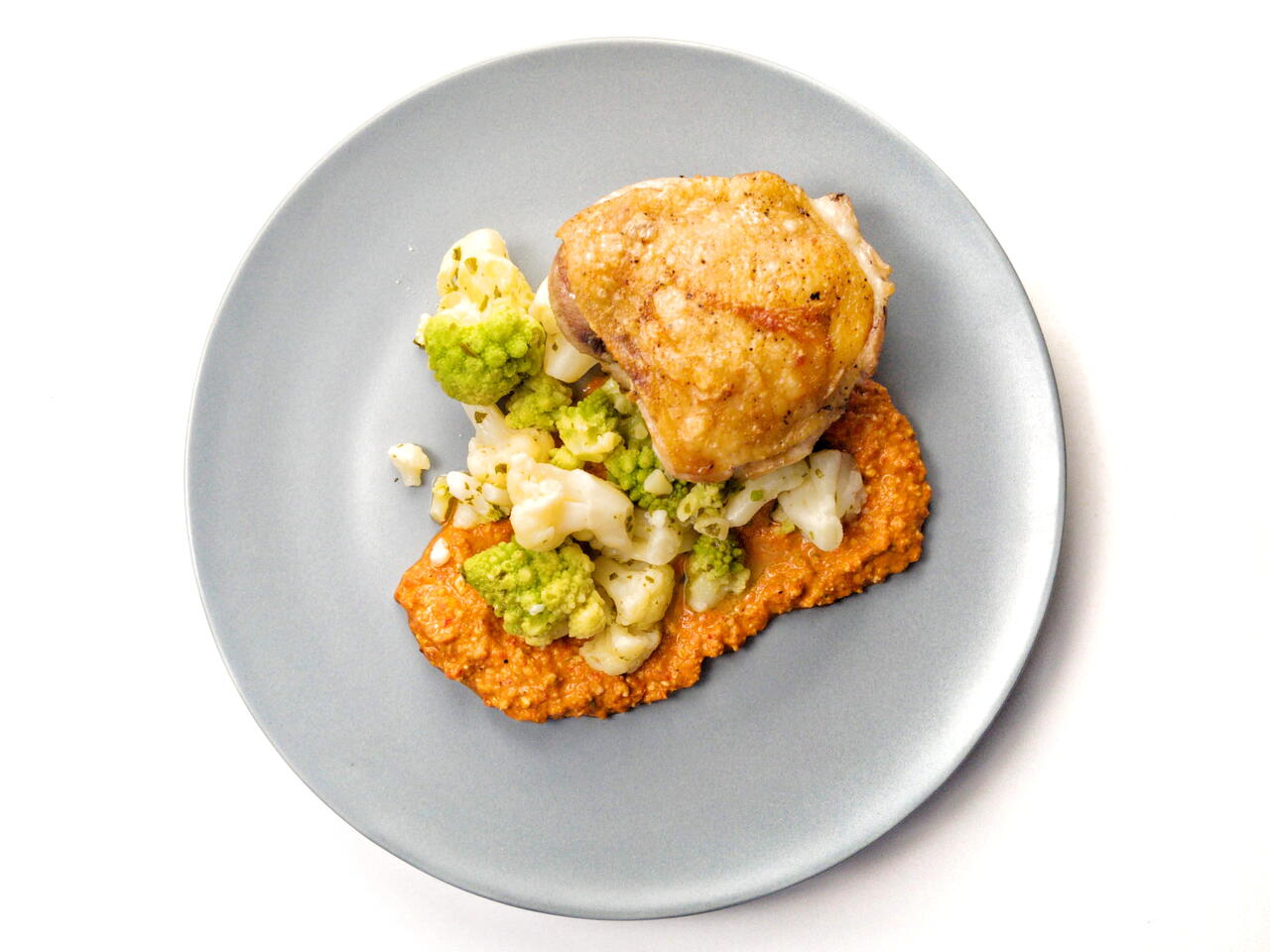 What you will need
1 lb Roasted Red Peppers
½ cup Almonds
2 cloves Garlic
1 tsp Smoked Paprika
1 Tbsp Sherry Vinegar
1 lb Broccoli
1 lemon
2 lb Chicken Thighs
12 oz. Romanesco Blend Frozen Vegetables
(Nutritional facts 168 calories, 9.57 g fat, 12.62 g carbohydrates, 8.83 g protein, 34 mg cholesterol, 408 mg sodium)
How to cook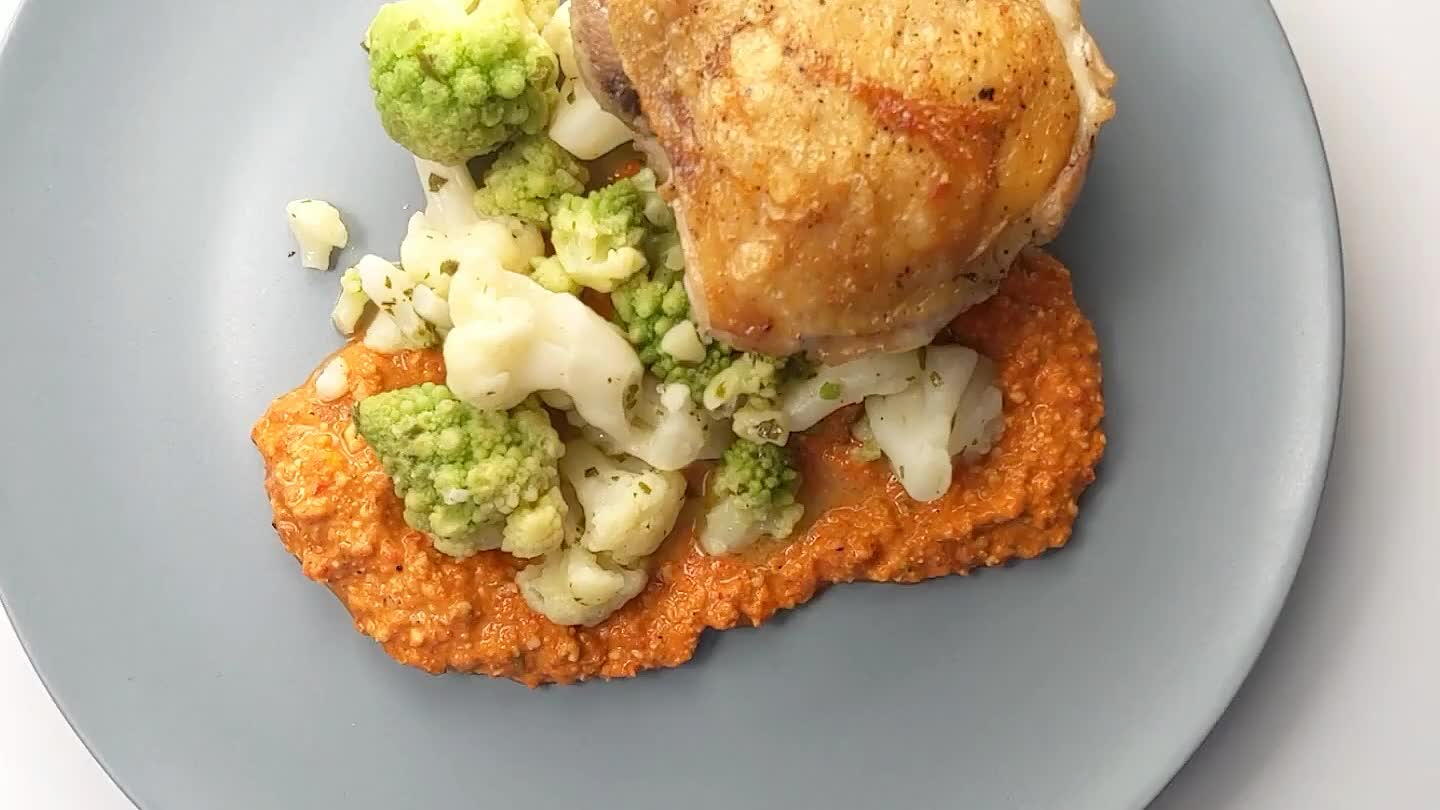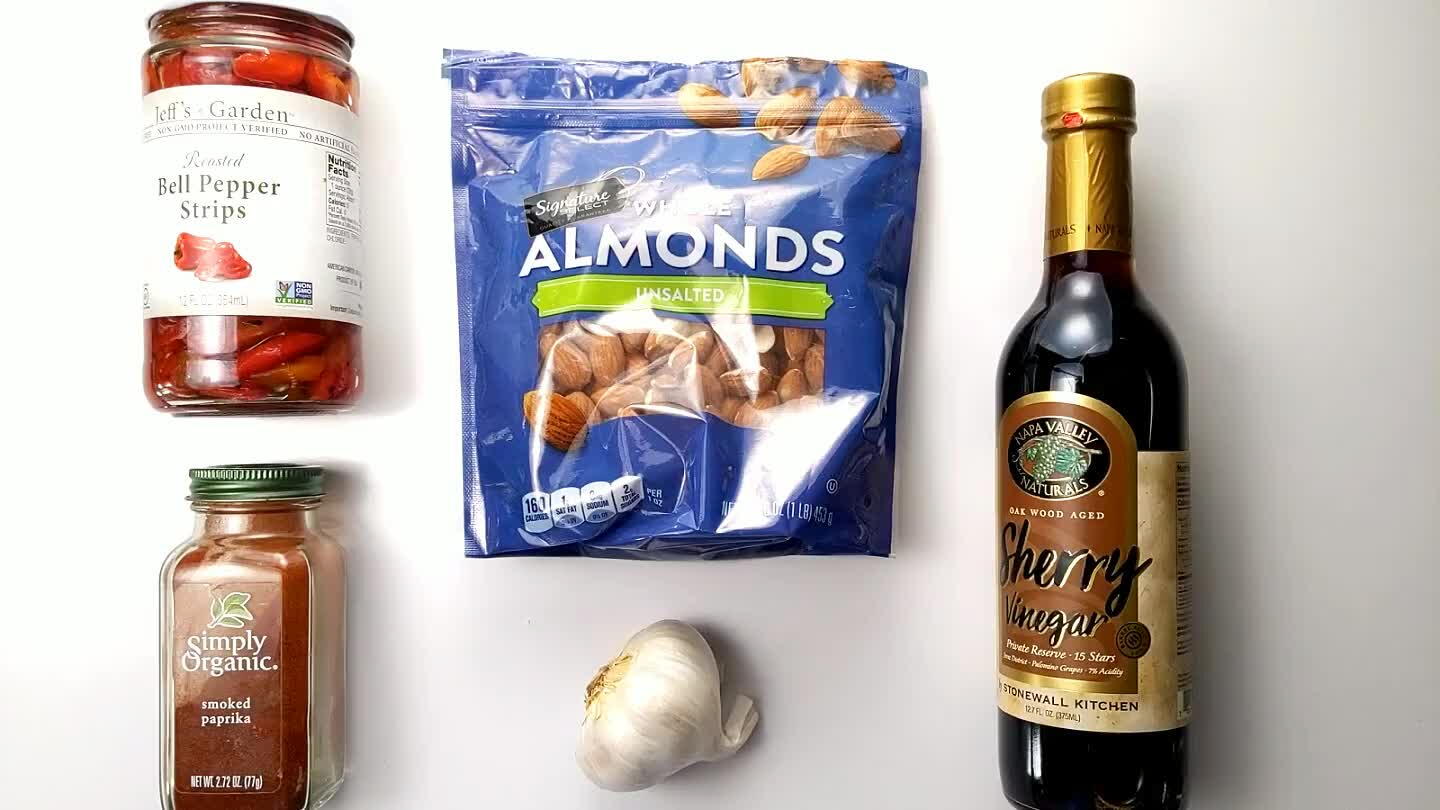 Gather ingredients.
ROMESCO
Place peeled garlic cloves in a blender or small food processor.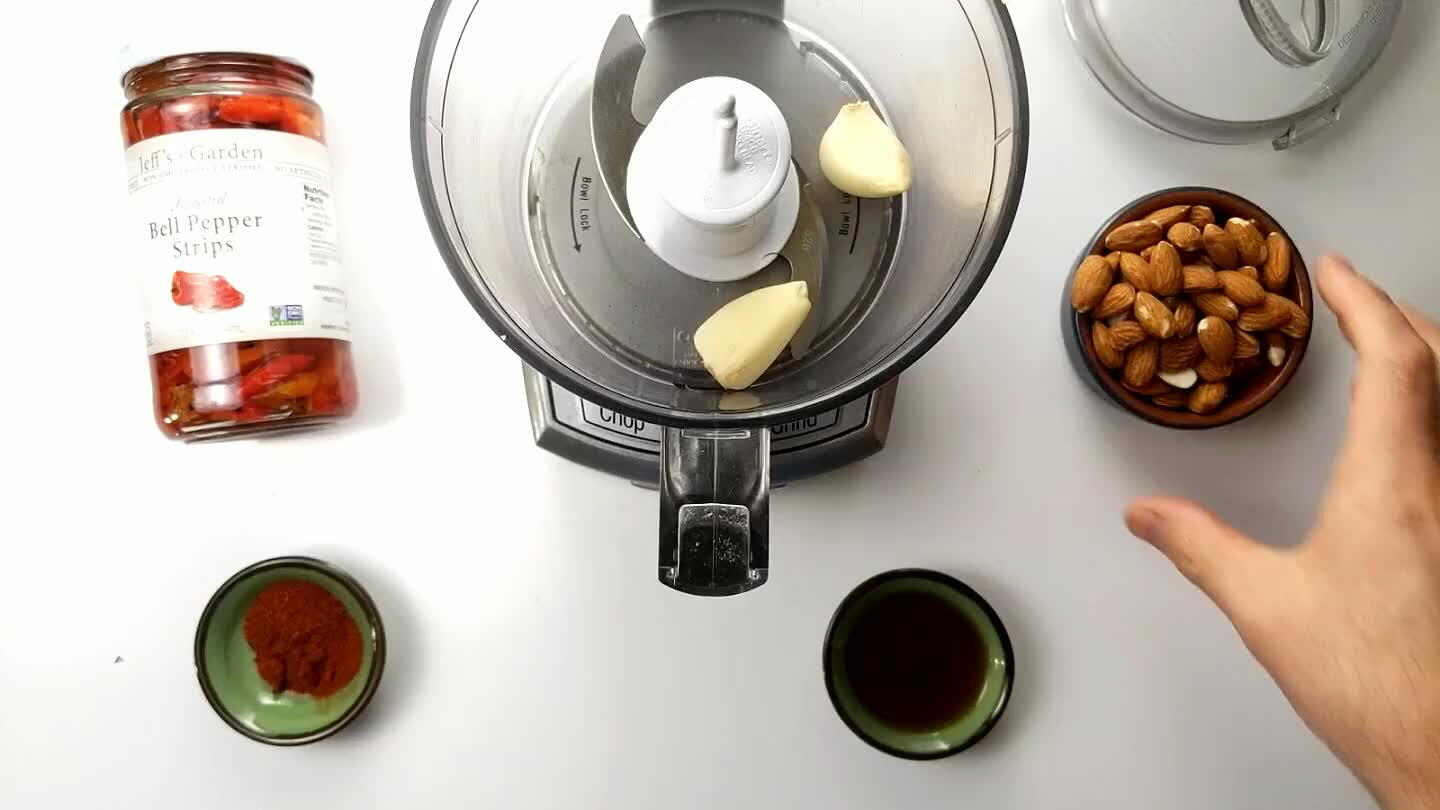 Add the almonds.
Pulse repeatedly, chopping to a rough paste.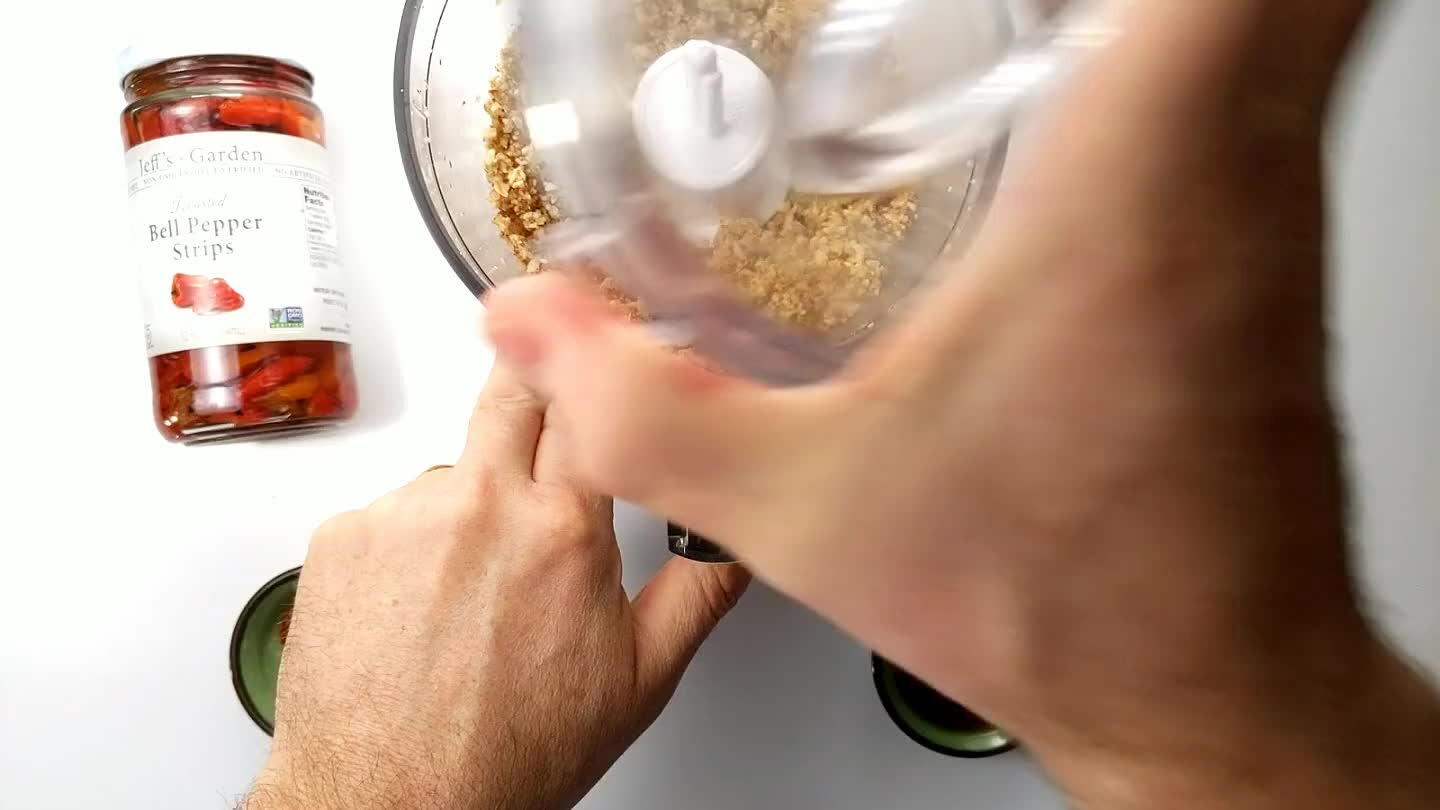 Add the sherry vinegar.
Add the paprika.
Strain the roasted red peppers and add them to the chopper.
Pulse repeatedly, stopping several times to scrape down the sides. Then, chop continuously for about 30-60 seconds to form a chunky purée.
CHICKEN THIGHS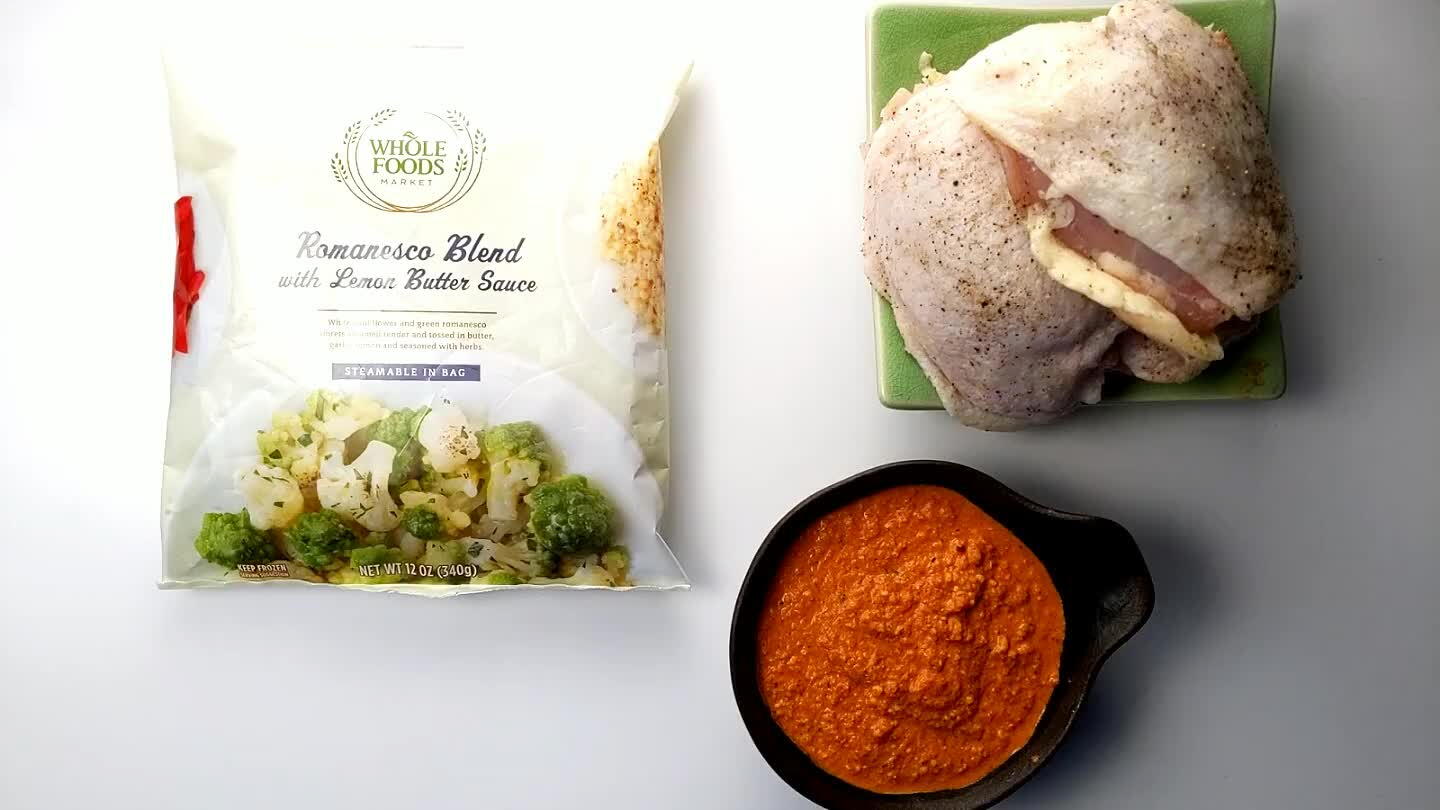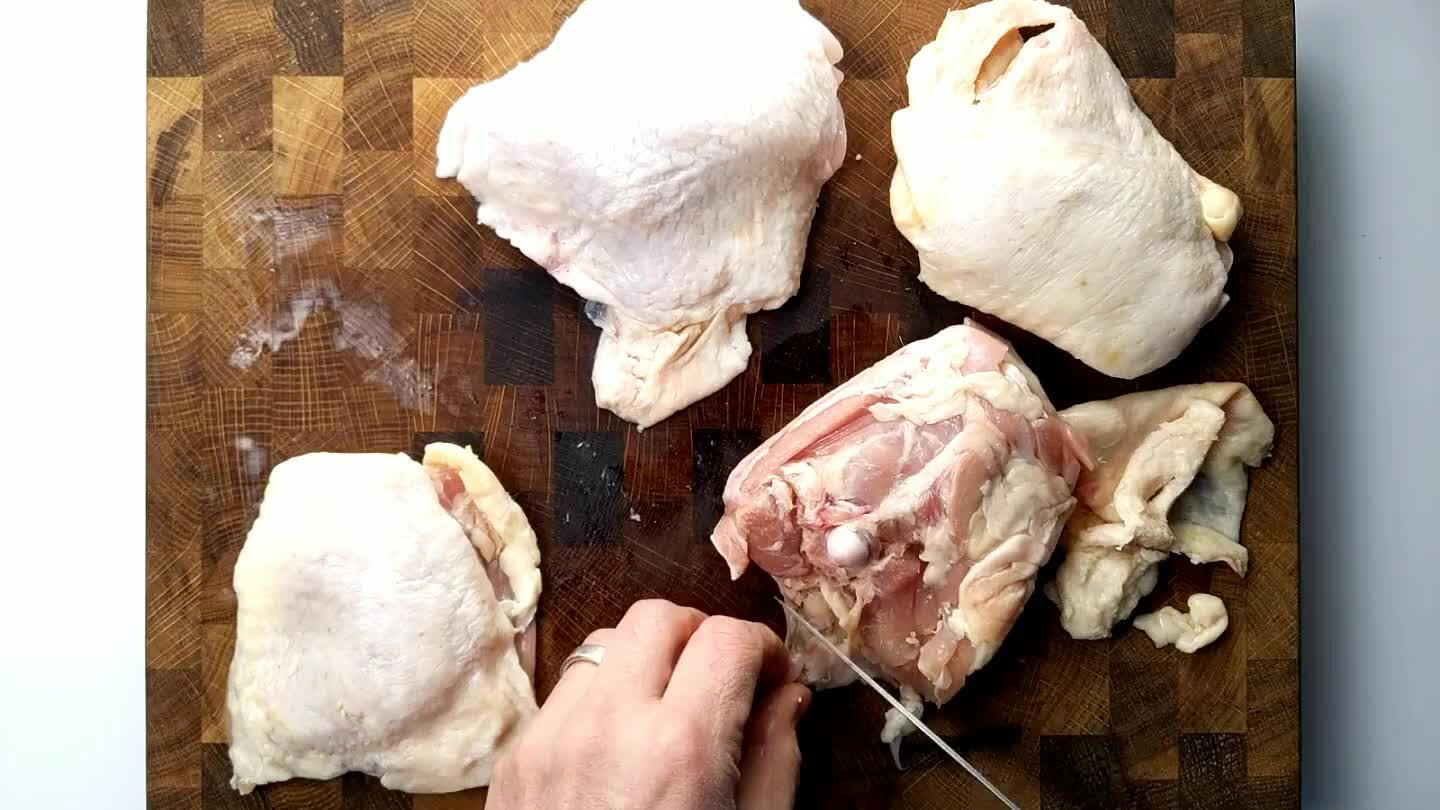 Clean up your chicken thighs, slicing away any excess skin or gristle.
Season generously on both sides with salt and pepper.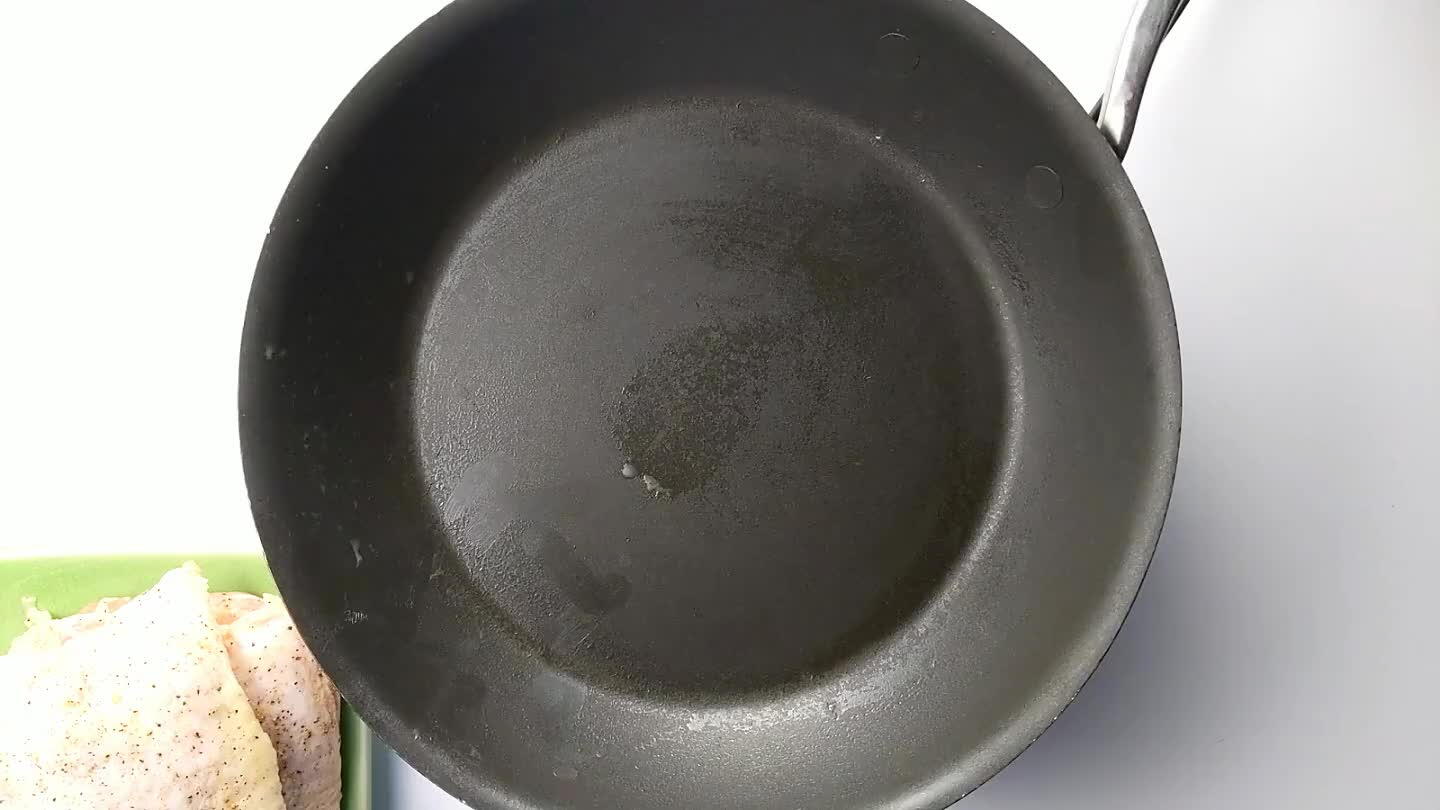 Heat some oil over medium-high in a nonstick pan. Place the chicken thighs in the pan, skin-side down. Chicken spatters a lot when it cooks, but if you cover it, it tends to produce too much steam to get the skin to crisp up nicely. You have to ask yourself here, "do I want crispy skin or a mess to clean up?"
When the skin is browned, flip the chicken and cook the opposite side. Ensure that the internal temperature is above 165°F. You can see from the video that I overcooked mine a little.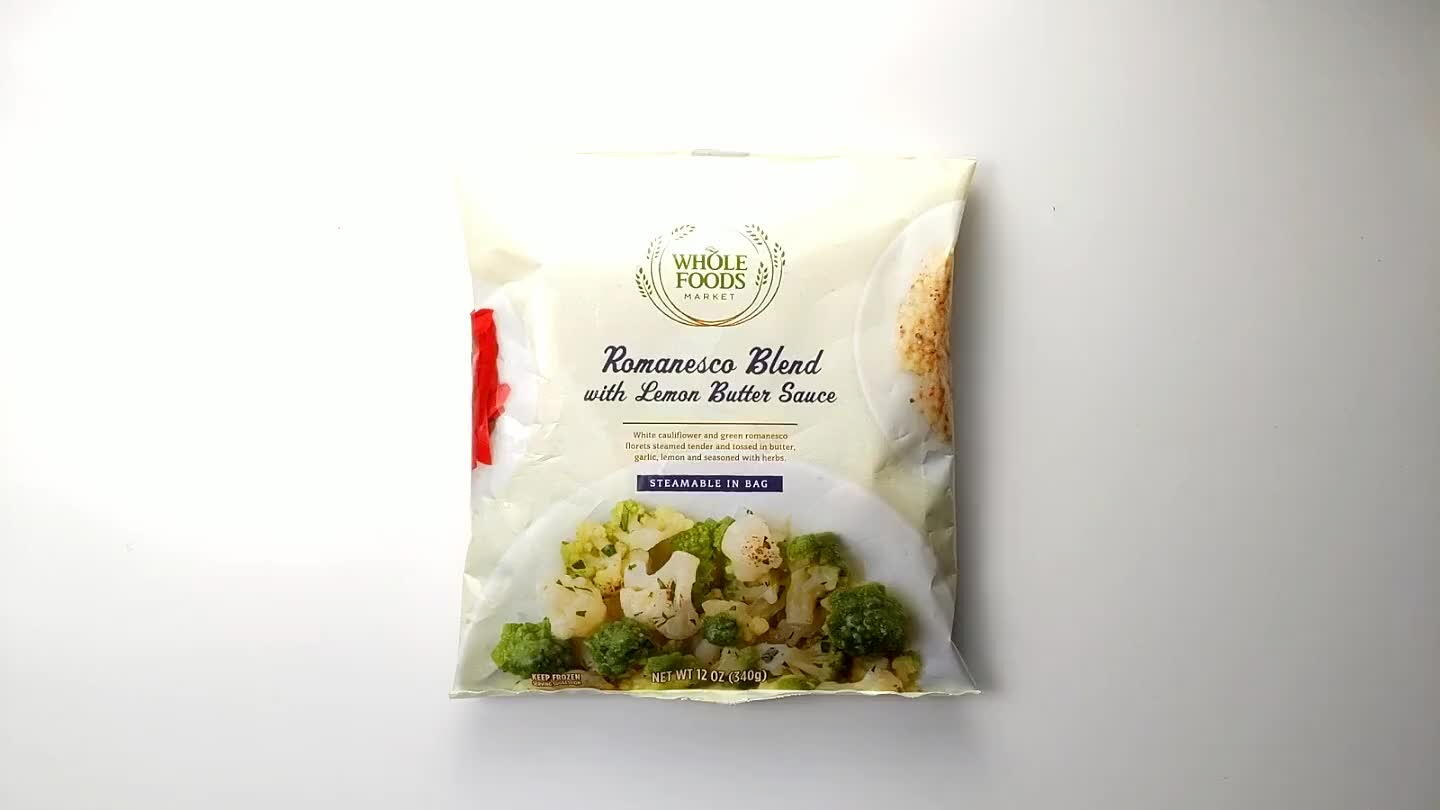 Pop the frozen veggie bag in the microwave. This packet call for 6 minutes of nuking.