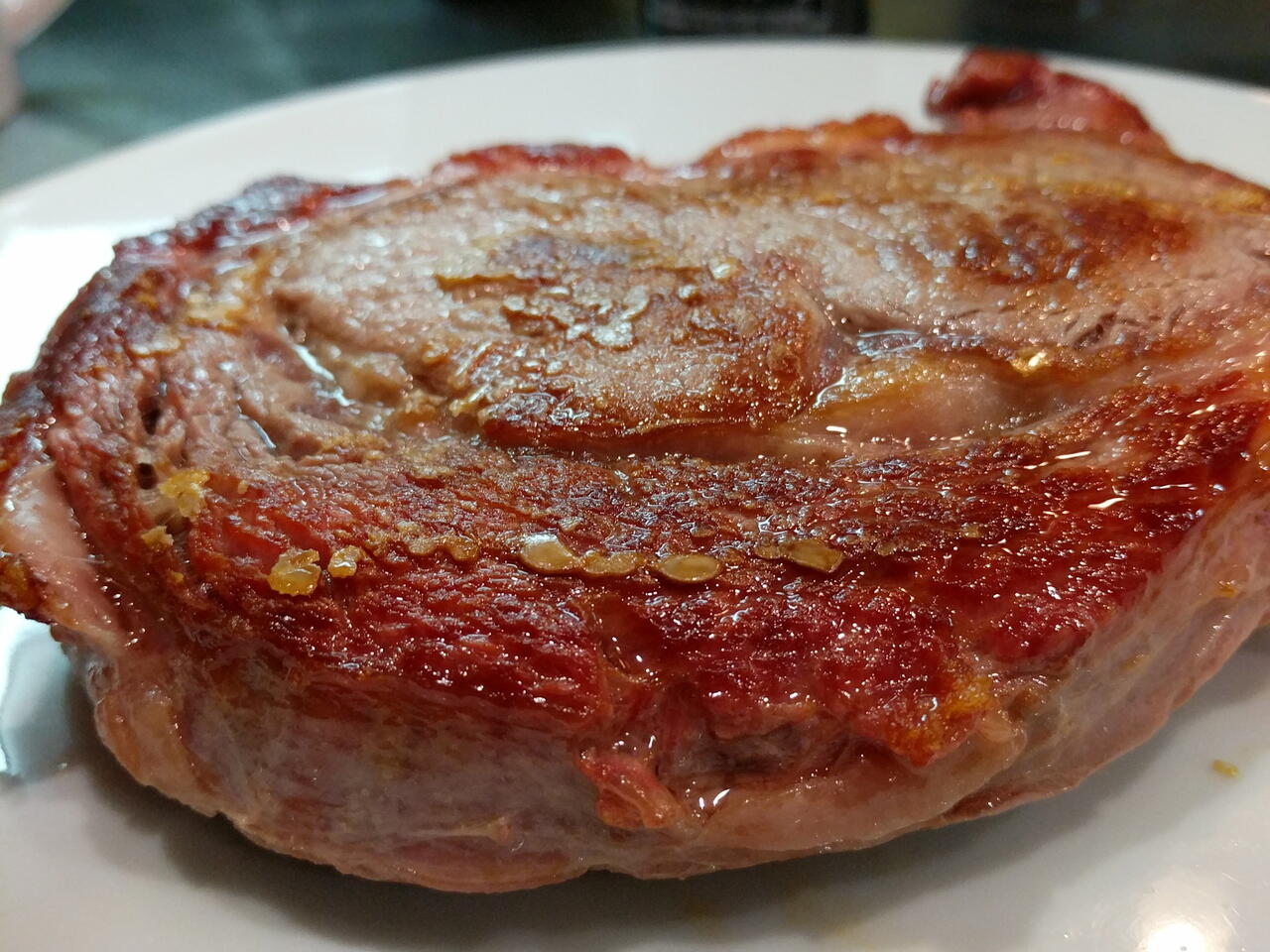 We love to cook steak on our traeger grill, but in San Francisco we don't have an outside area, so we are forced to cook with a pan.
What you will need
INGREDIENTS
To taste salt
Frying pan
Pan lid
UTENSILS
Ribeye steak
How to cook
Keep in room temperature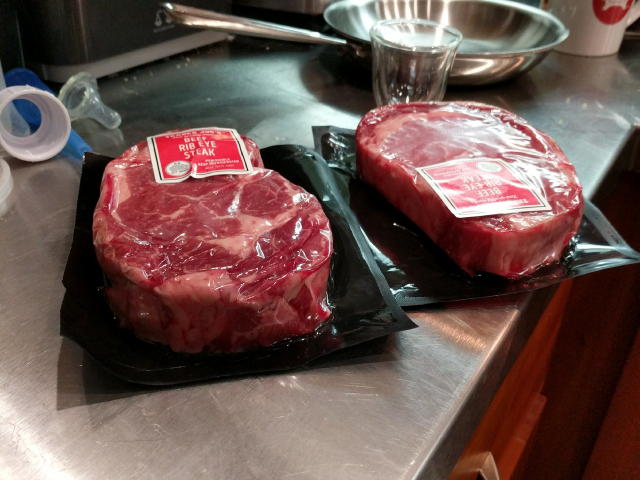 The secret for amazing rare meat is to keep it room temperature. I usually take it off the fridge 30 minutes before cooking.
Broil at maximum heat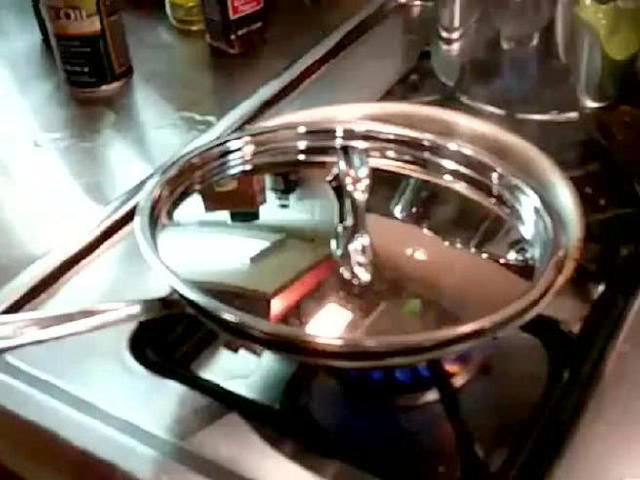 You want to broil stake. Not boil, not cook. I usually do the maximum heat and no oil or any kind of grease.
Serve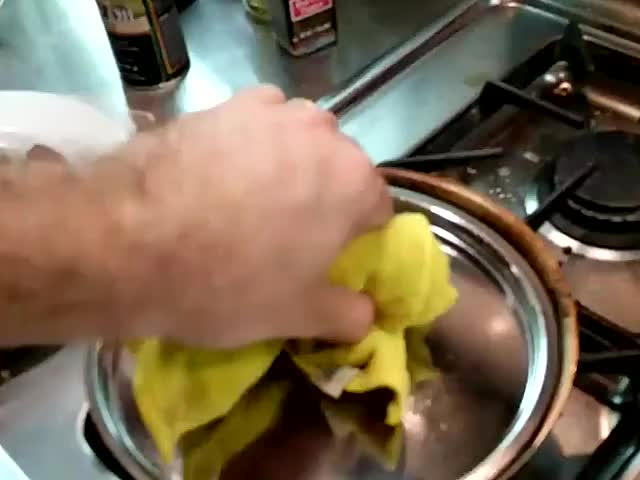 That's it. Messy but easy and tasty. Add salt and pepper to taste. You can do it after cooking.