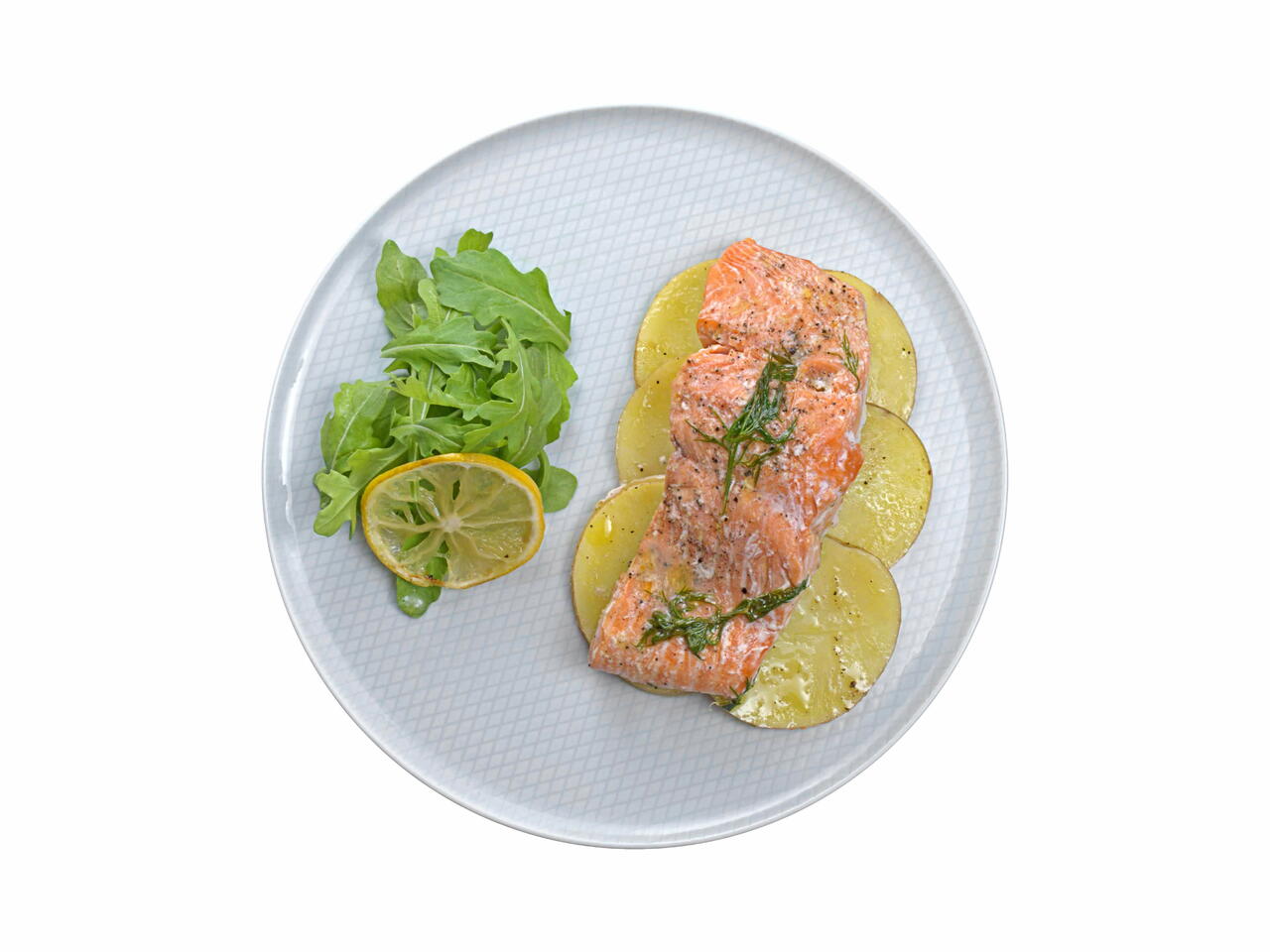 Recipe video made by Ryan
Published on 09/23/2019, viewed by 2098 , 0 Comments
2 portions
35m
Craving a clean and simple meal? Some good protein, a little starch and fresh greens. These flavors are simple and fresh. It will take about 30 minutes from cutting board to table, but most of that is just hanging out and waiting for the timer to go off.
What you will need
1/2 lb Salmon
1/2 Yukon Gold Potato
2 sprigs Dill
1/4 Lemon
1/2 oz. Arugula
(Nutritional facts 652 calories, 69.18 g fat, 6.9 g carbohydrates, 0.95 g protein, 327 mg cholesterol, 68 mg sodium)
How to cook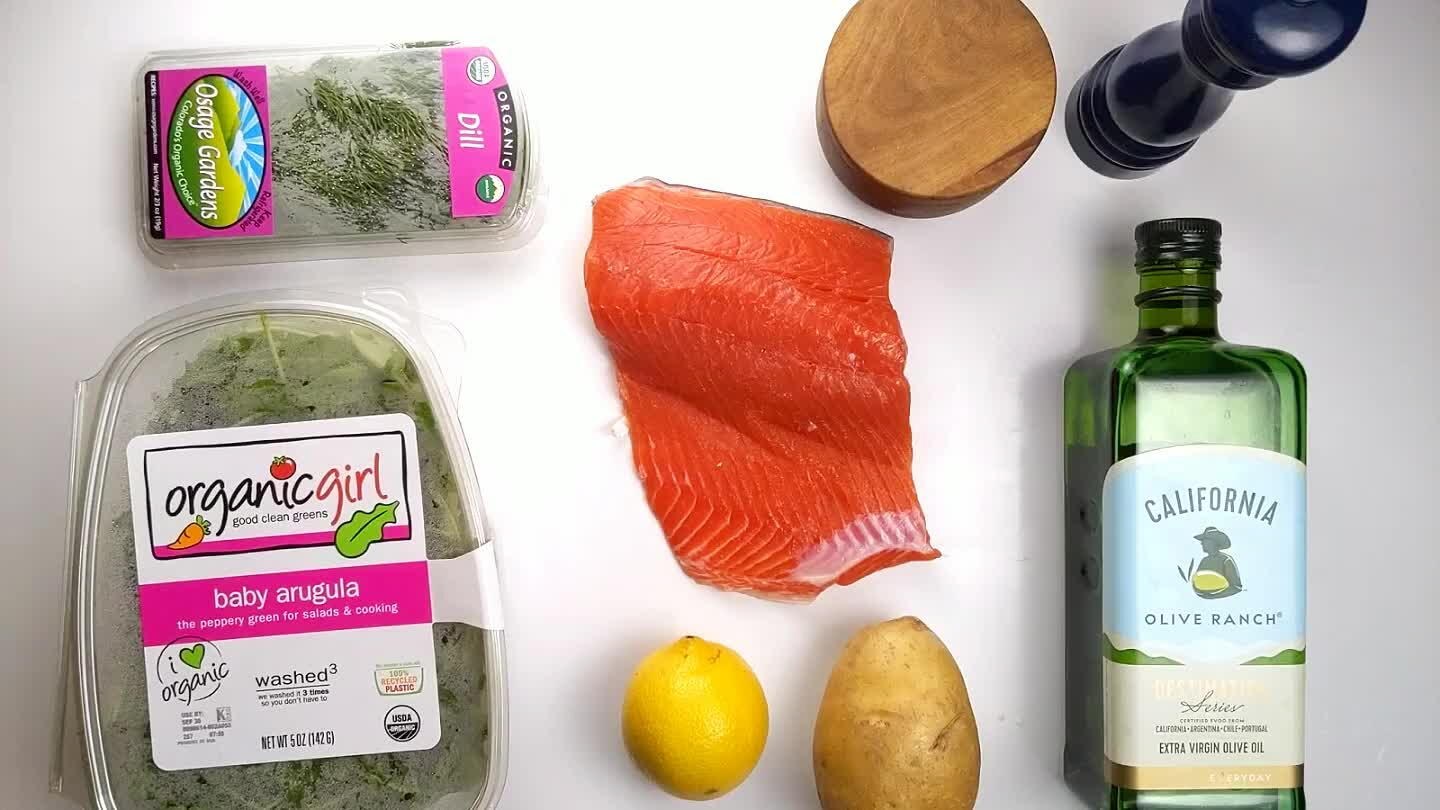 Run your fingers along the thicker part of the salmon fillet. you should feel the pin bones (if present) scratching your fingertips. With some needle nose pliers or tweezers, tug gently at each of these bones until they release and draw out of the flesh. Run your fingers over the area where the bones were removed to double check that they're all gone.
This can take a little practice and a sharp knife. With your blade nearly parallel to the cutting board, slice down into the narrower side of the fillet, stopping at the skin. With your free hand pinch the edge of the skin under the blade. Gently wiggle the skin, holding gentle pressure with the blade, angled against the skin and slicing along the skin without breaking it, almost as though you're scraping the flesh from the skin.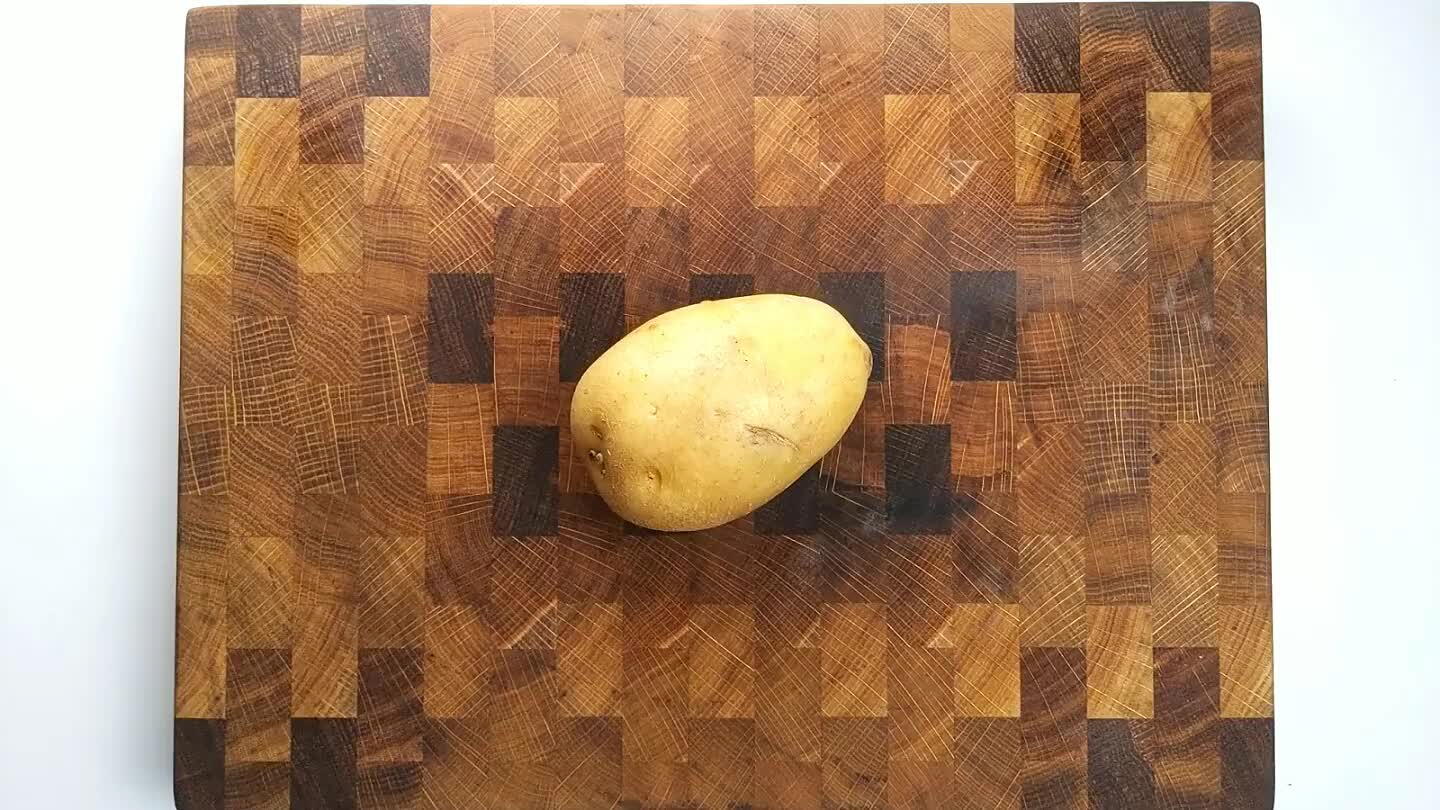 Slice the potato as thin as possible. Use a mandolin slicer if available. The thinner the potatoes, the faster they will cook. The salmon will already be a little overcooked by the time the potatoes are done, so it is important to get the potatoes quite thin. Alternatively, you can blanch the potatoes for about 1 minute to precook them.
Slice the lemon into thin rounds. Pull out a piece of parchment and lay on the counter, shiny-side up.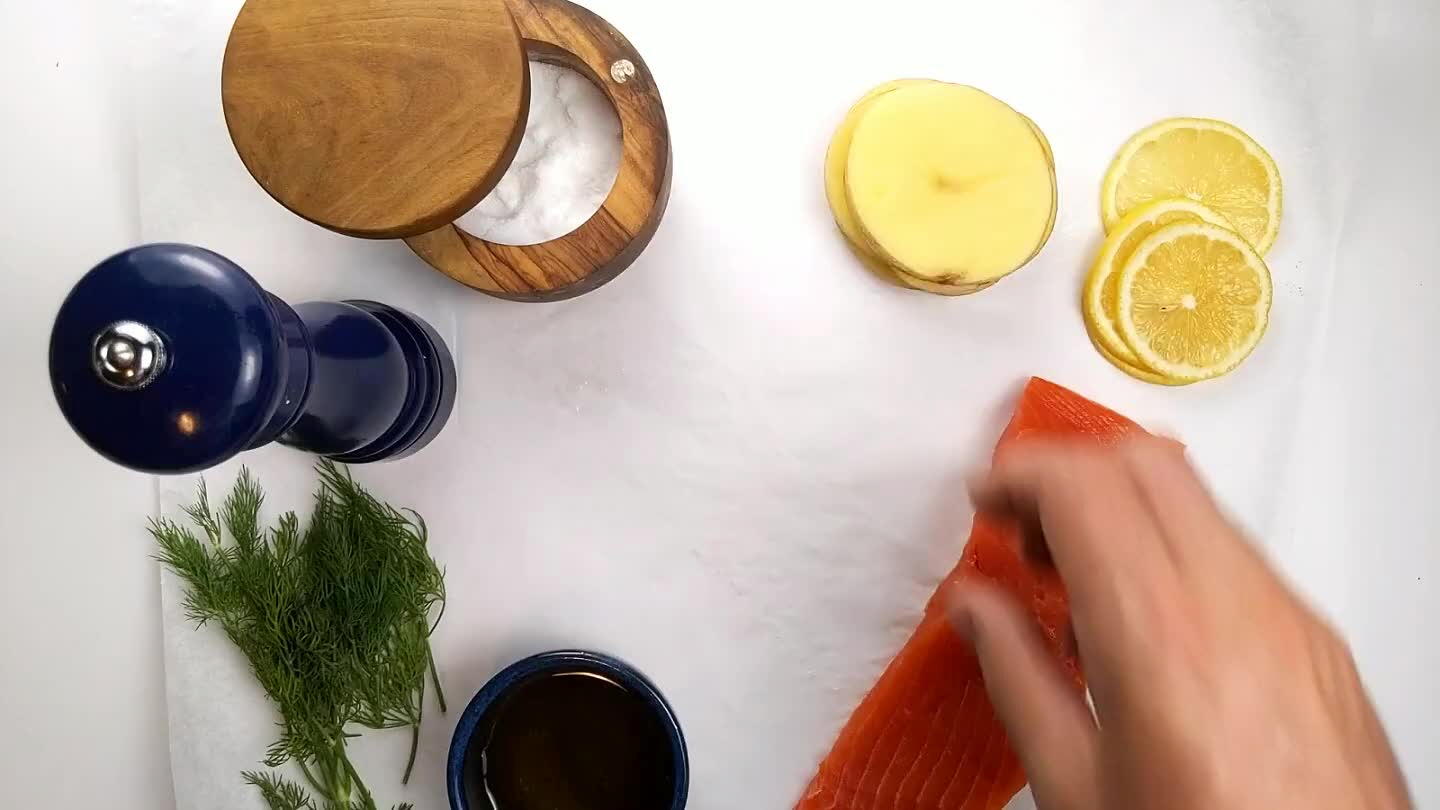 Arrange the potato slices in the center of the parchment.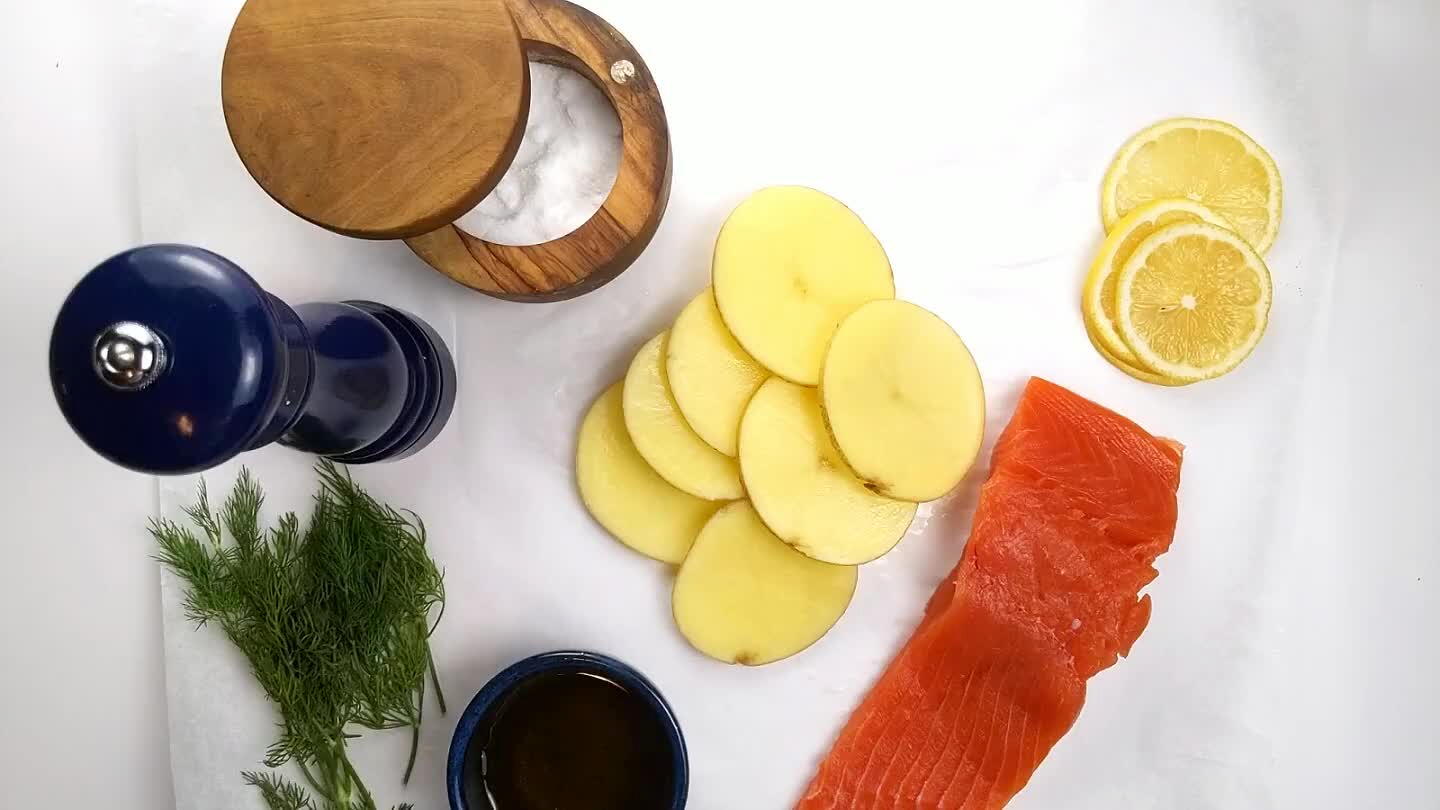 Lightly season the potatoes with salt and pepper.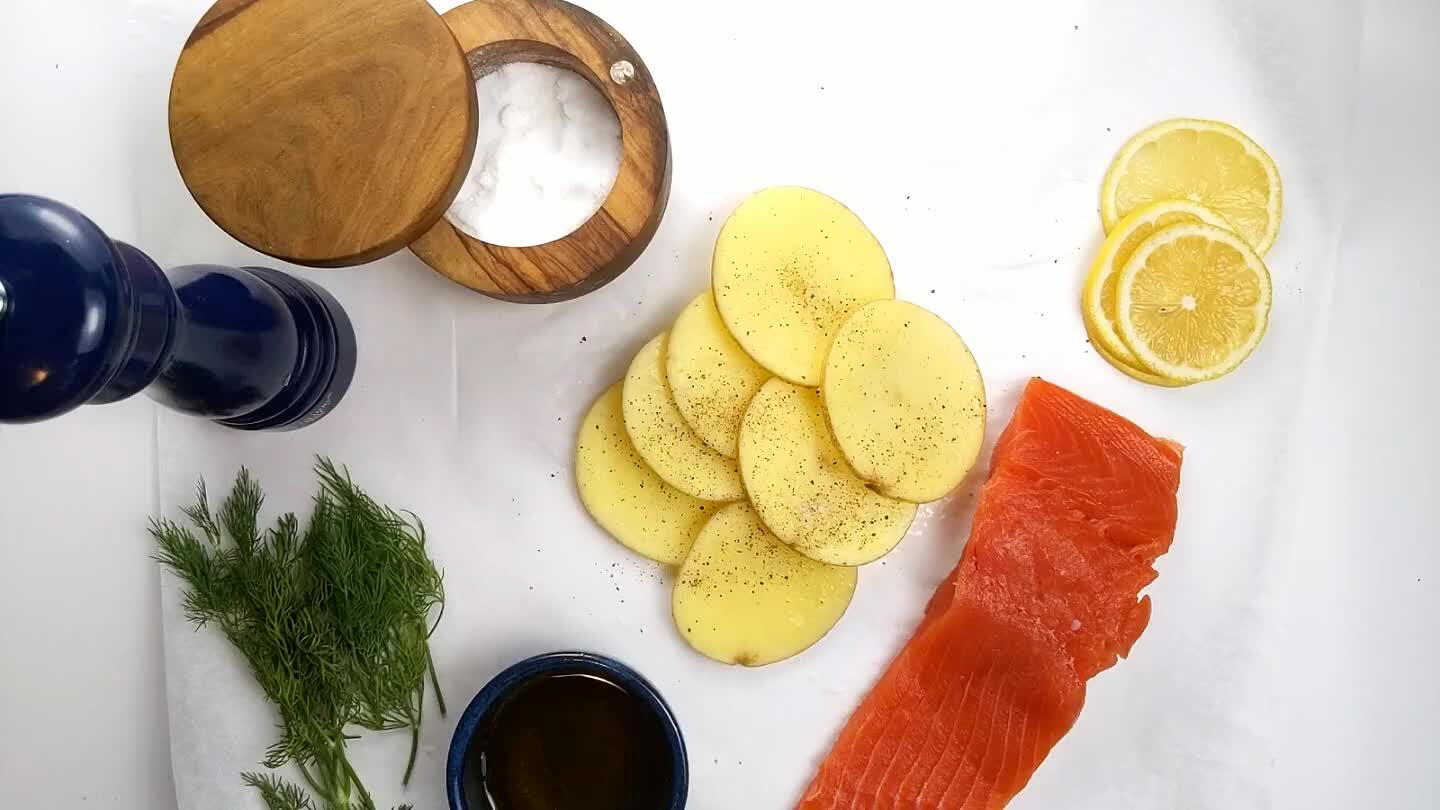 Place the salmon over the potatoes.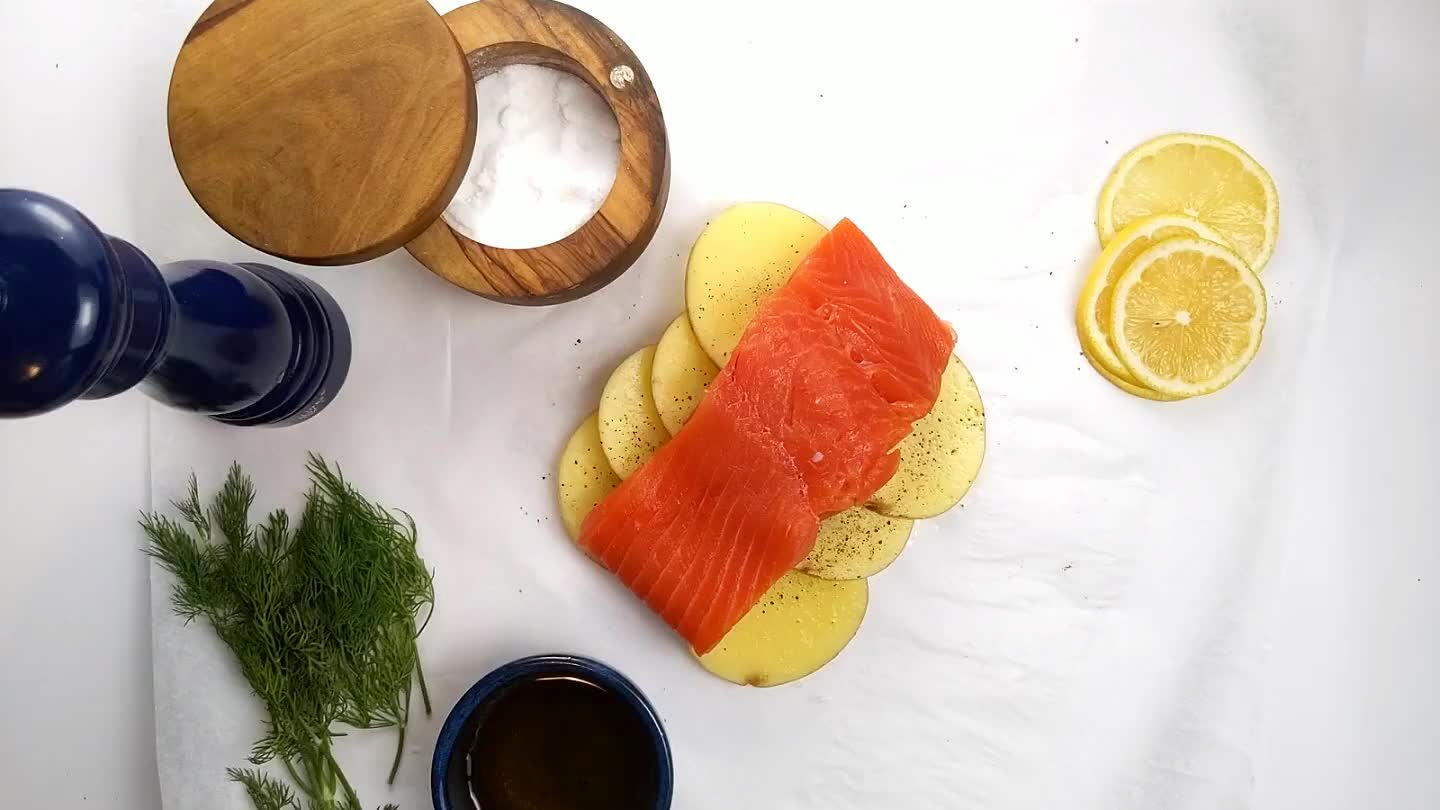 Coat the salmon with a little salt and pepper.
Arrange the fresh dill over the top of the salmon.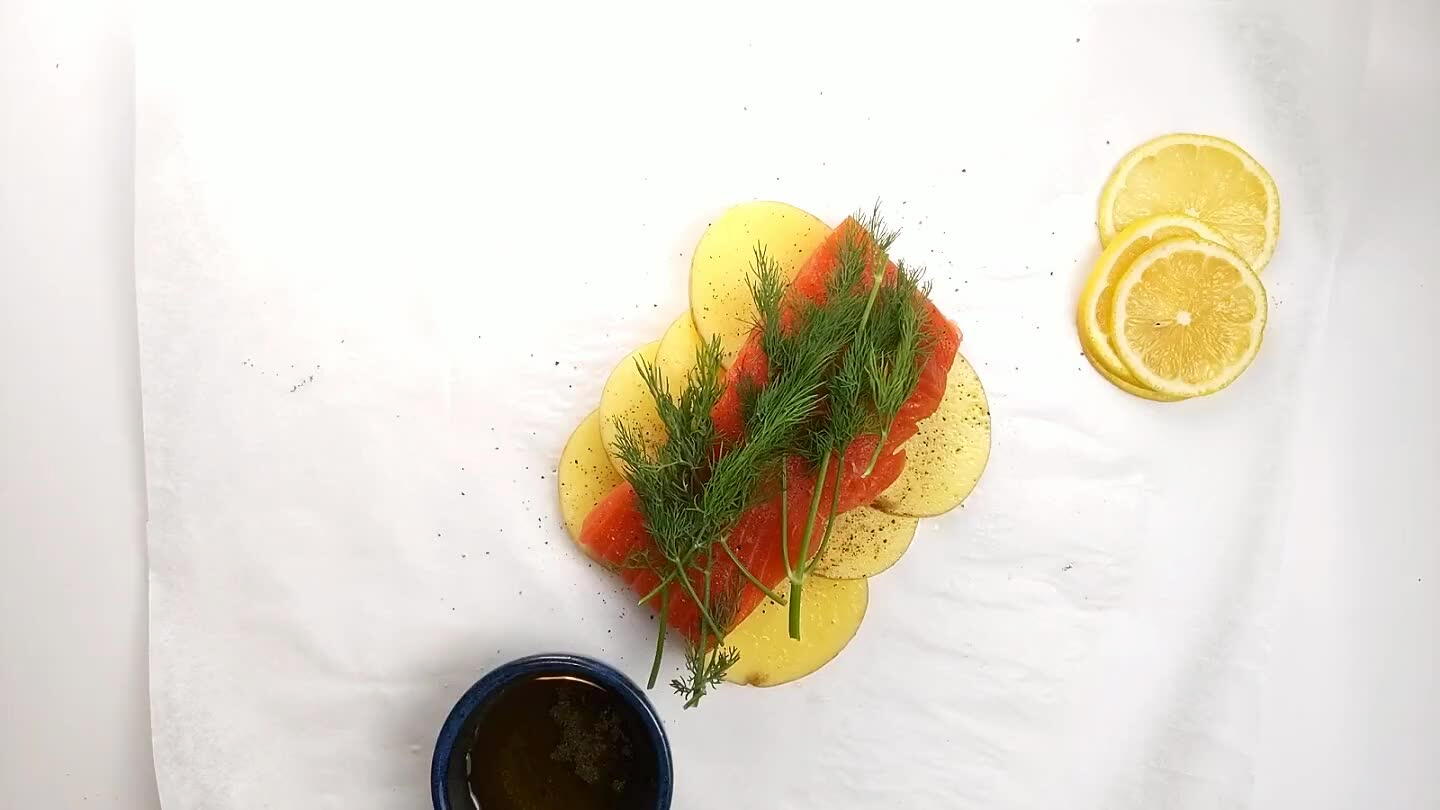 Arrange the lemon slices neatly over the dill.
Pour the olive oil over the top.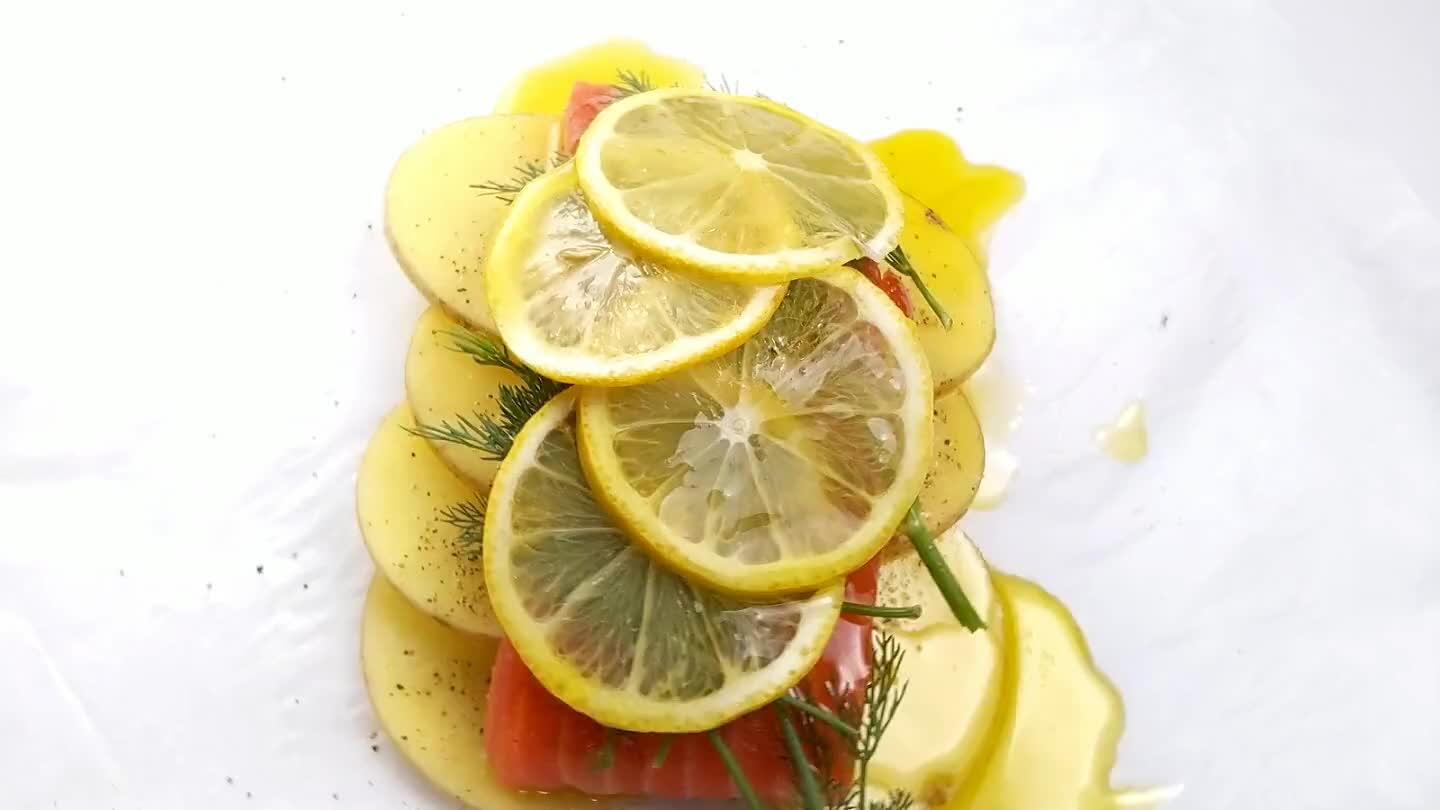 Match 2 opposite corners, sliding the salmon into the crease that forms. Fold the open edges of the parchment closed, working around the outside. Tuck the loose end into the roll.
Bake for 20 minutes. Let the packet rest for a few minutes before opening.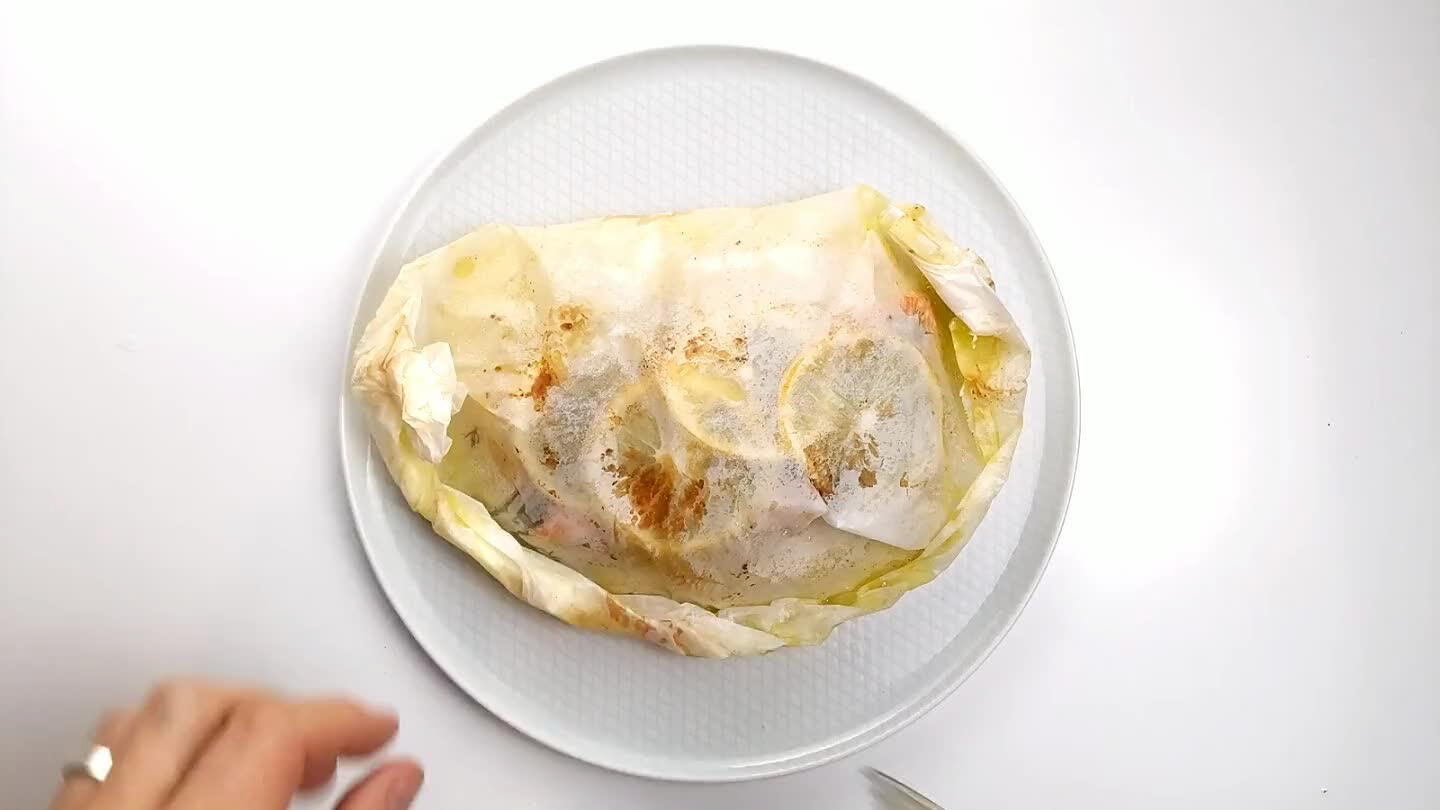 Unwrap carefully. Steam is hot! Serve with some fresh arugula.
Comments