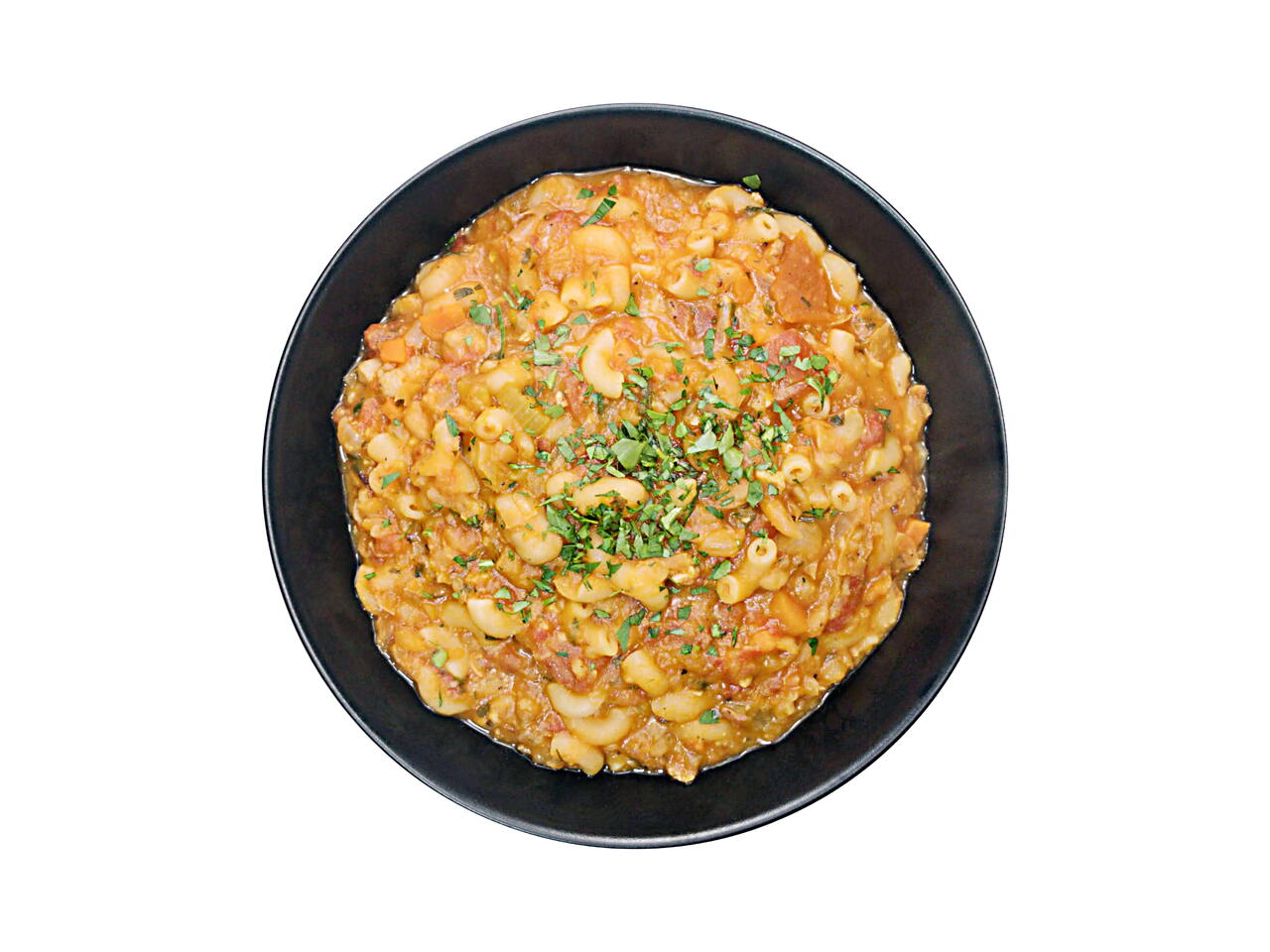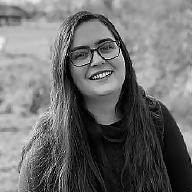 Recipe video made by Michelle
Published on 01/26/2021, viewed by 496 , 0 Comments
6 portions
30m
This Italian dish is similar to minestrone, but higlights the beans in the broth made with bacon and aromatic carrots, celery, garlic, and onion. A filling recipe that is great way to feed a crowd.
What you will need
3 Tbsp Olive Oil
2 Garlic Cloves
1 Carrot
2 Celery Stalks
1 Onion
3 slices Bacon
28 oz canned Diced Tomatoes
1 Quart Chicken Broth
2 Cups Water
28 oz Cannellini Beans
2 Cups Ditalini
1/2 bunch Fresh Parsley
Salt, to taste
Black Pepper, to taste
Pinch Red Pepper Flakes
Shredded Parmesan, optional
(Nutritional facts 62 calories, 1.46 g fat, 10.85 g carbohydrates, 1.8 g protein, 1 mg cholesterol, 352 mg sodium)
How to cook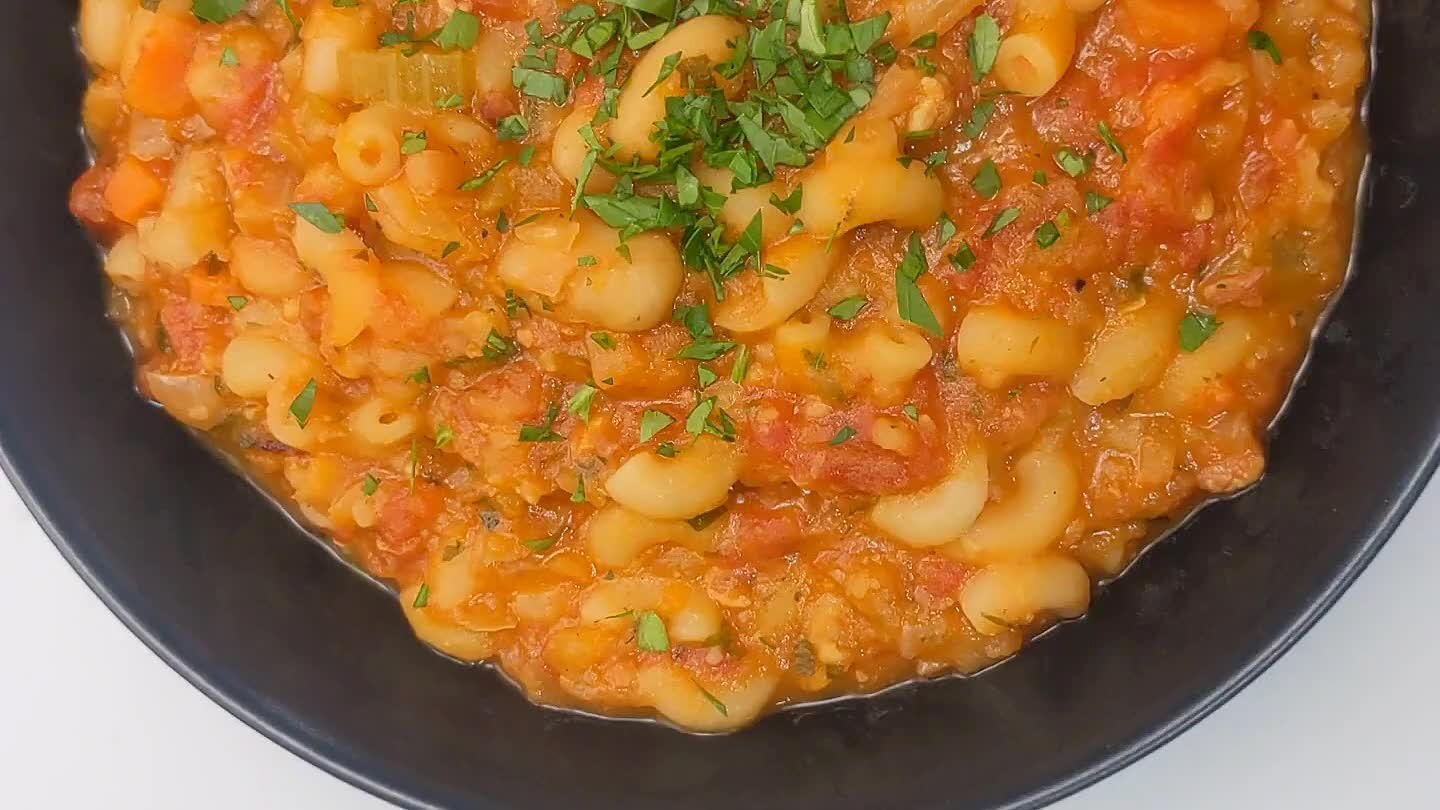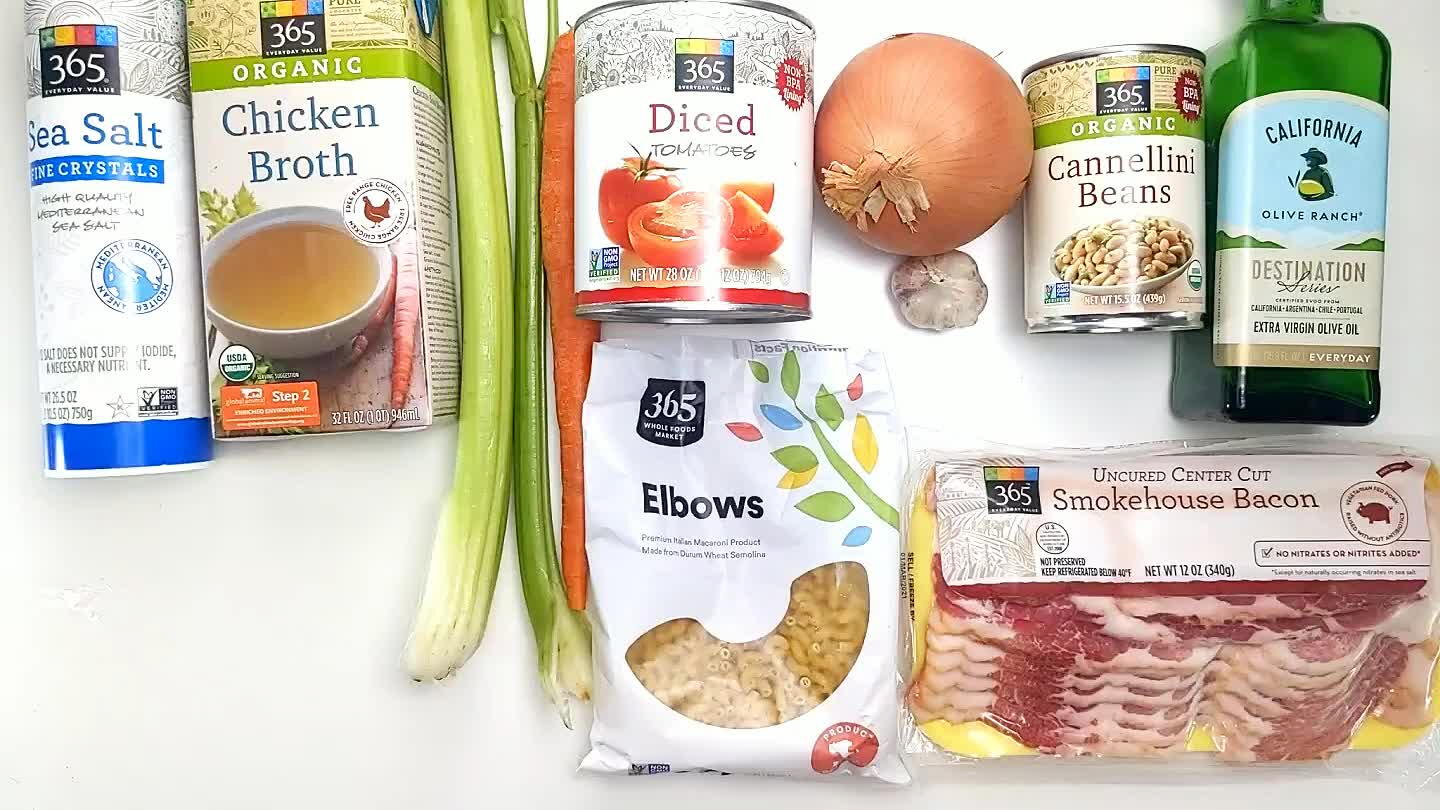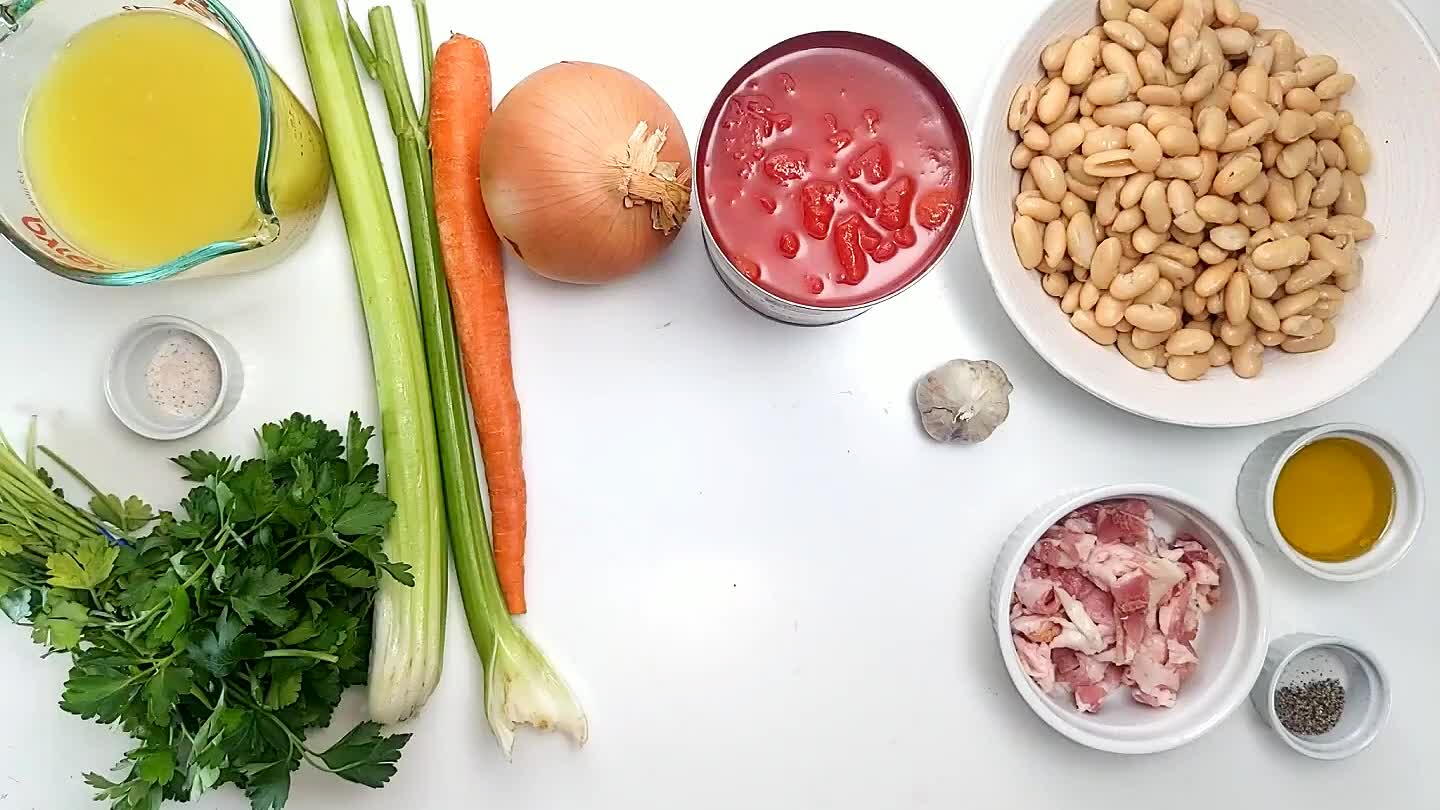 Gather and portion all ingredients. Chop up the bacon, and drain and rince the beans.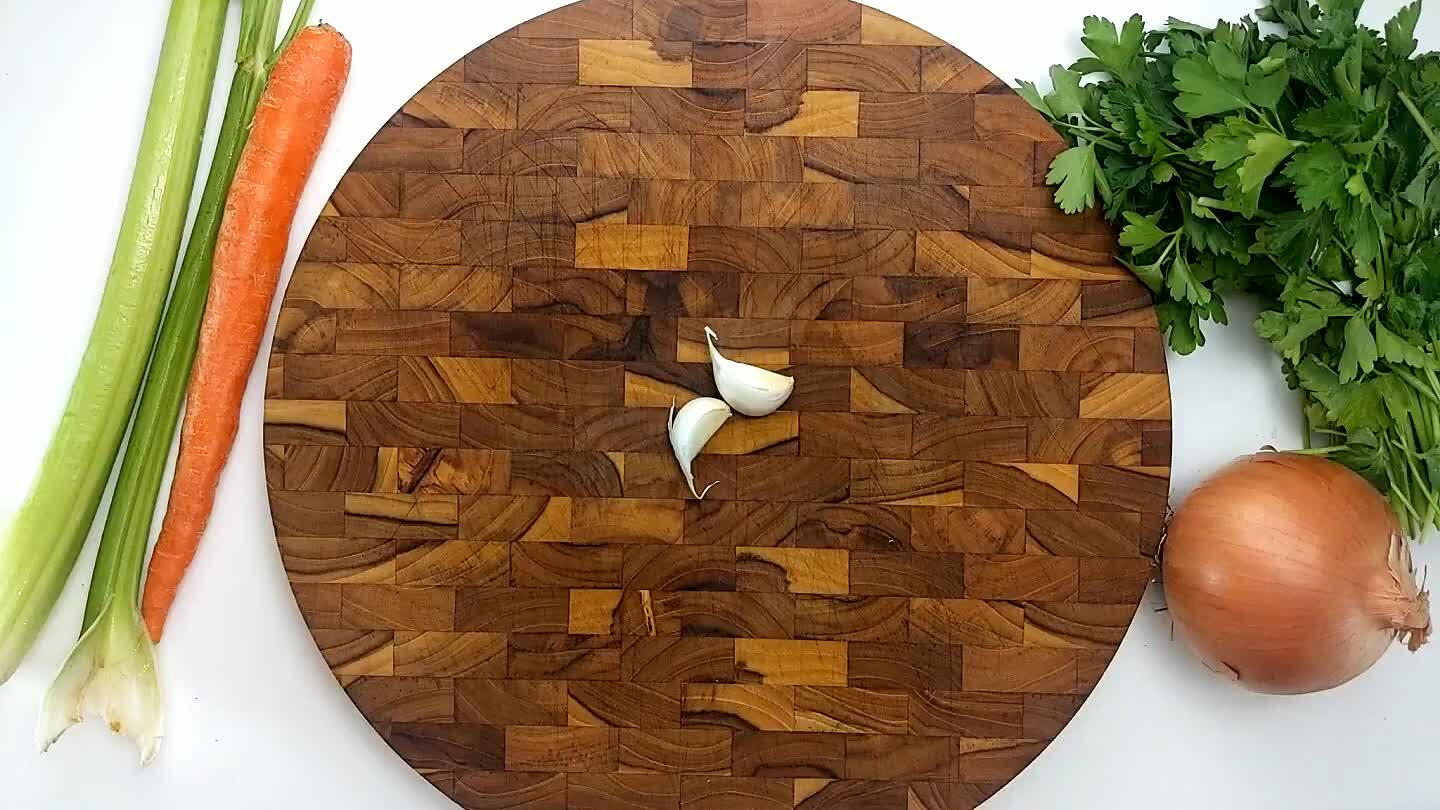 Smash, peel, and roughly chop the garlic.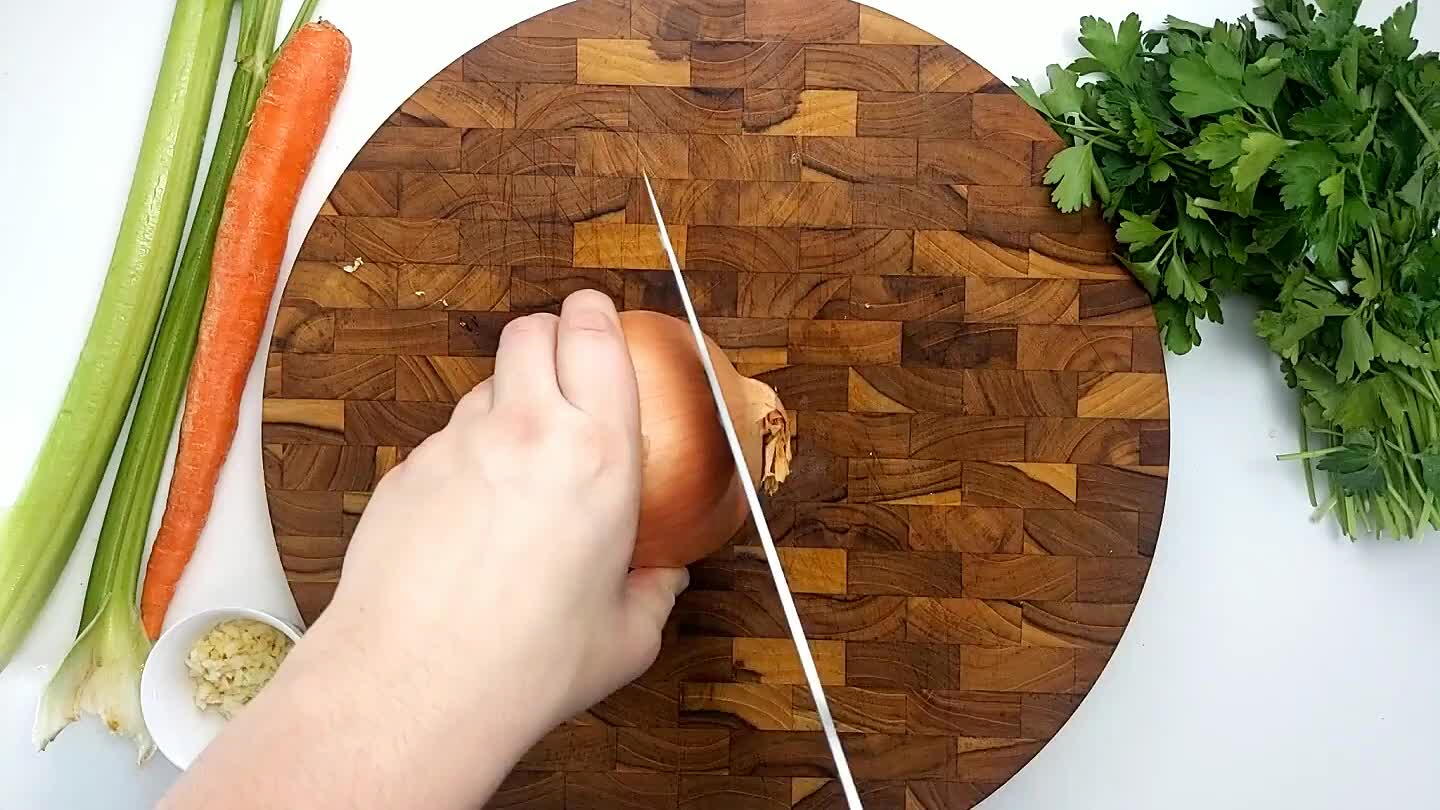 Halve and peel the onion leaving the root end intact. Slice two times into the onion with the knife parallel to the cutting board and then slice down and accross into strips. Then dice.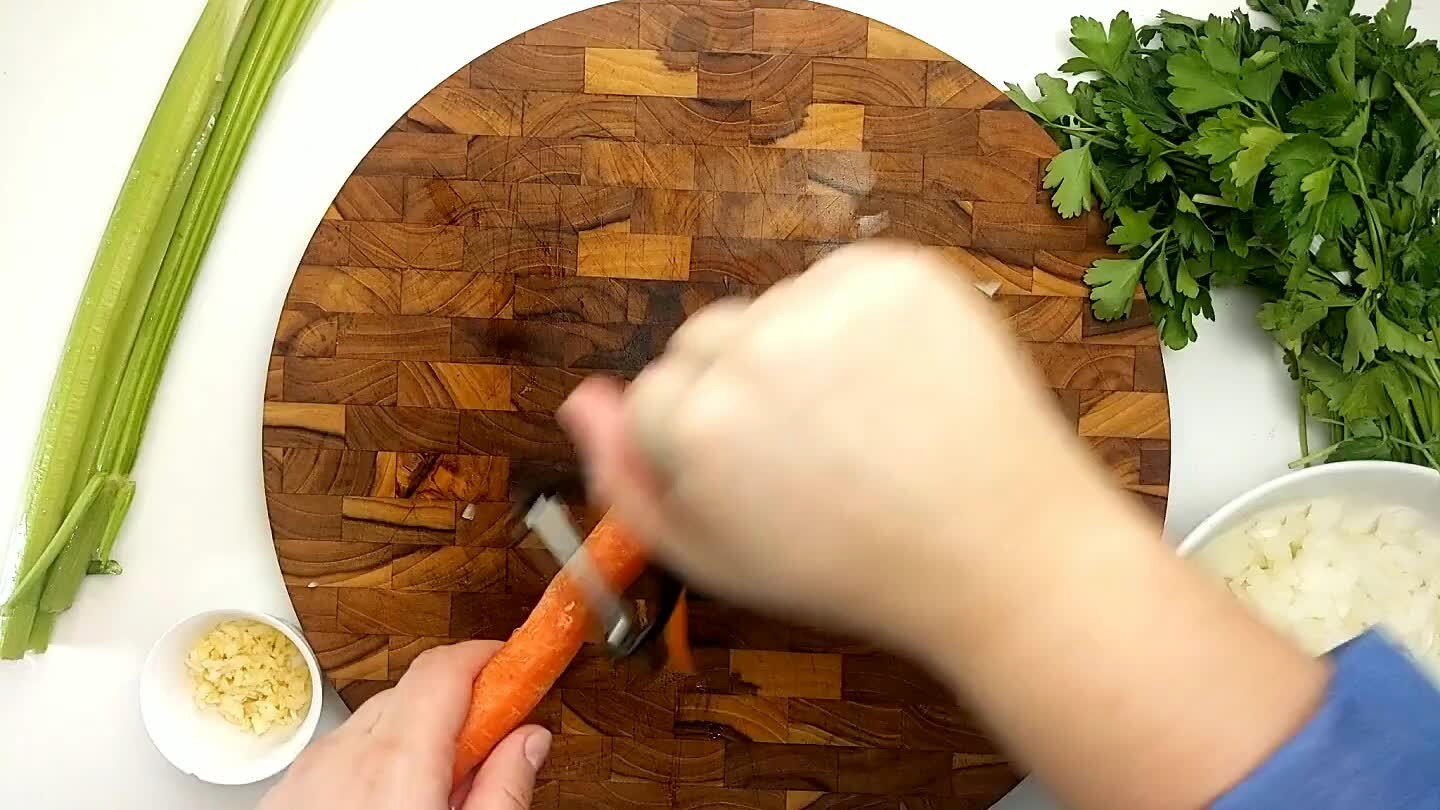 Peel and quarter the carrot lenghtwise. Chop.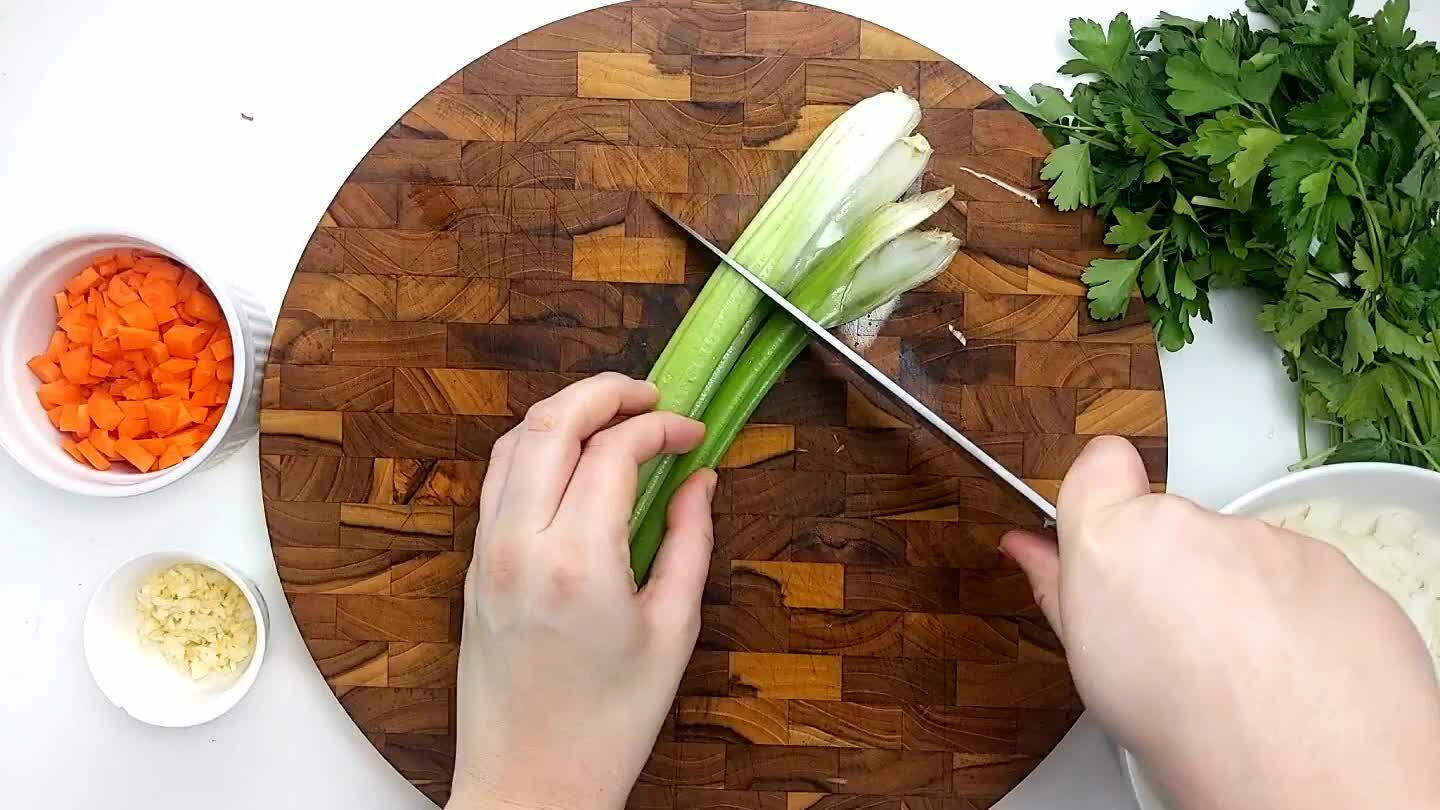 Remove the ends and slice into even sized strips lenghtwise. Chop.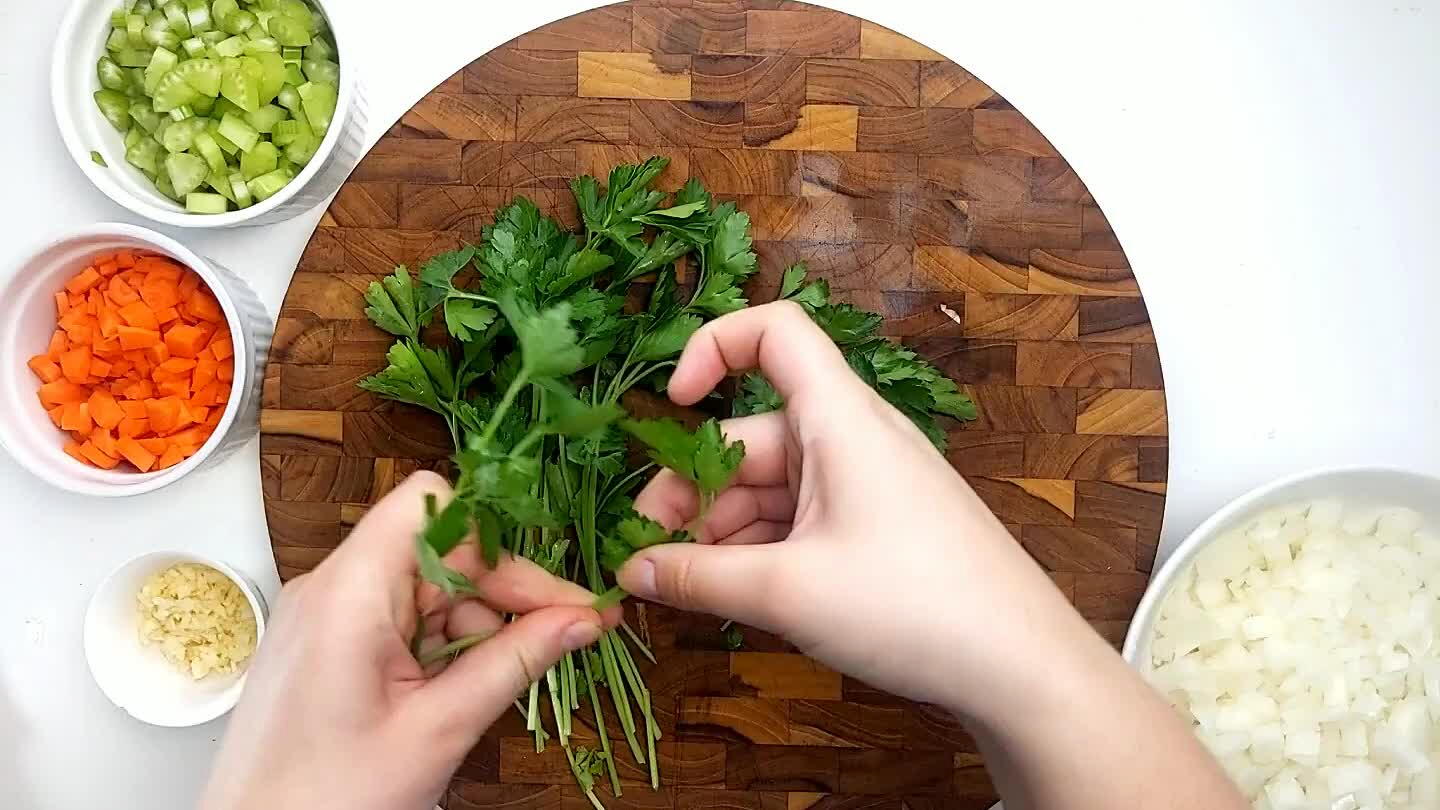 Pluck the parsley leaves from the stem and finely chop with a sharp knife.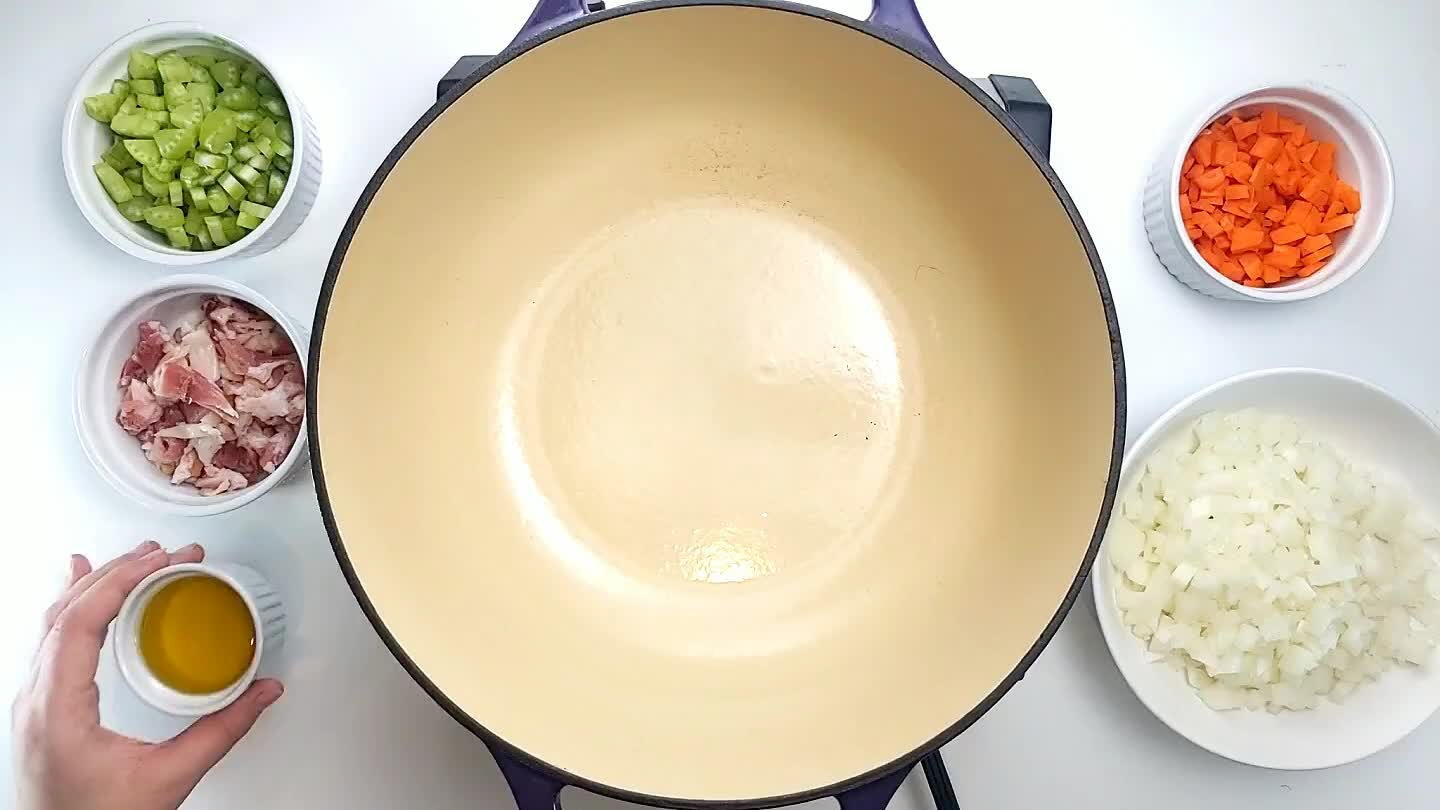 Add a little bit of olive oil and the chopped bacon pieces to a large stock pot over medium-high heat. Cook for a few minutes.
Add the onion, celery, and carrots to the pot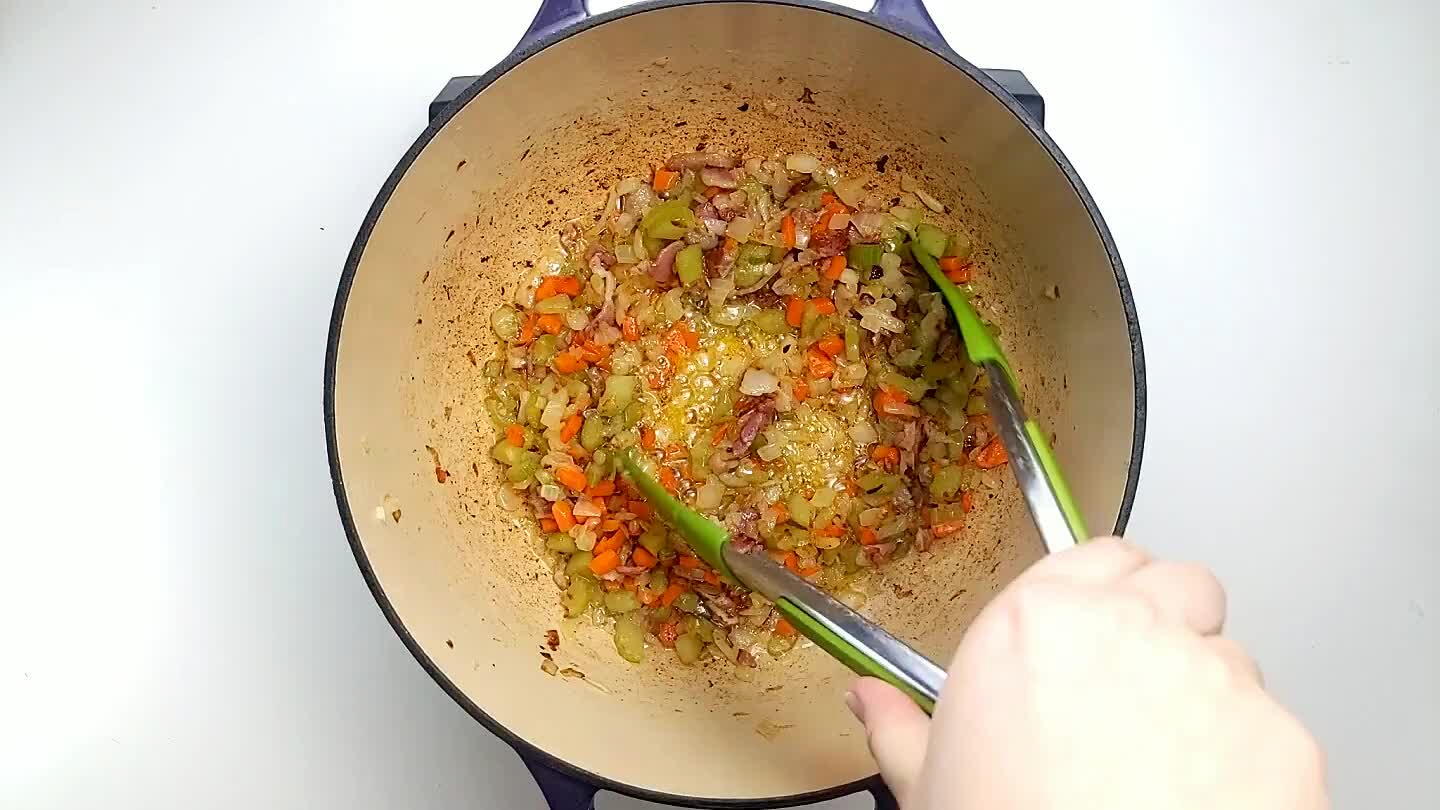 Saute until the onion is translucent, and add the chopped garlic.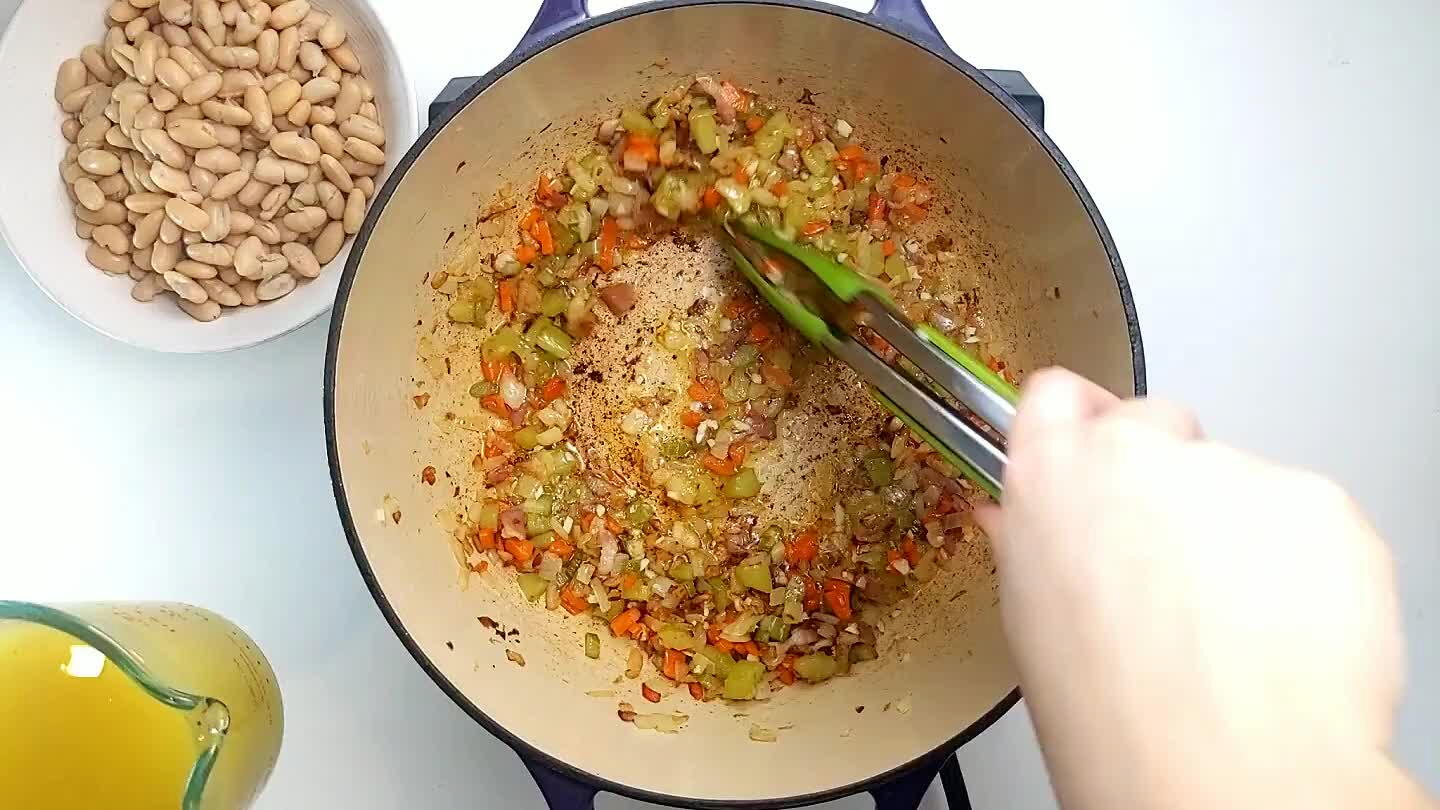 Add the broth, the canned tomatoes, and the drained and rinsed beans.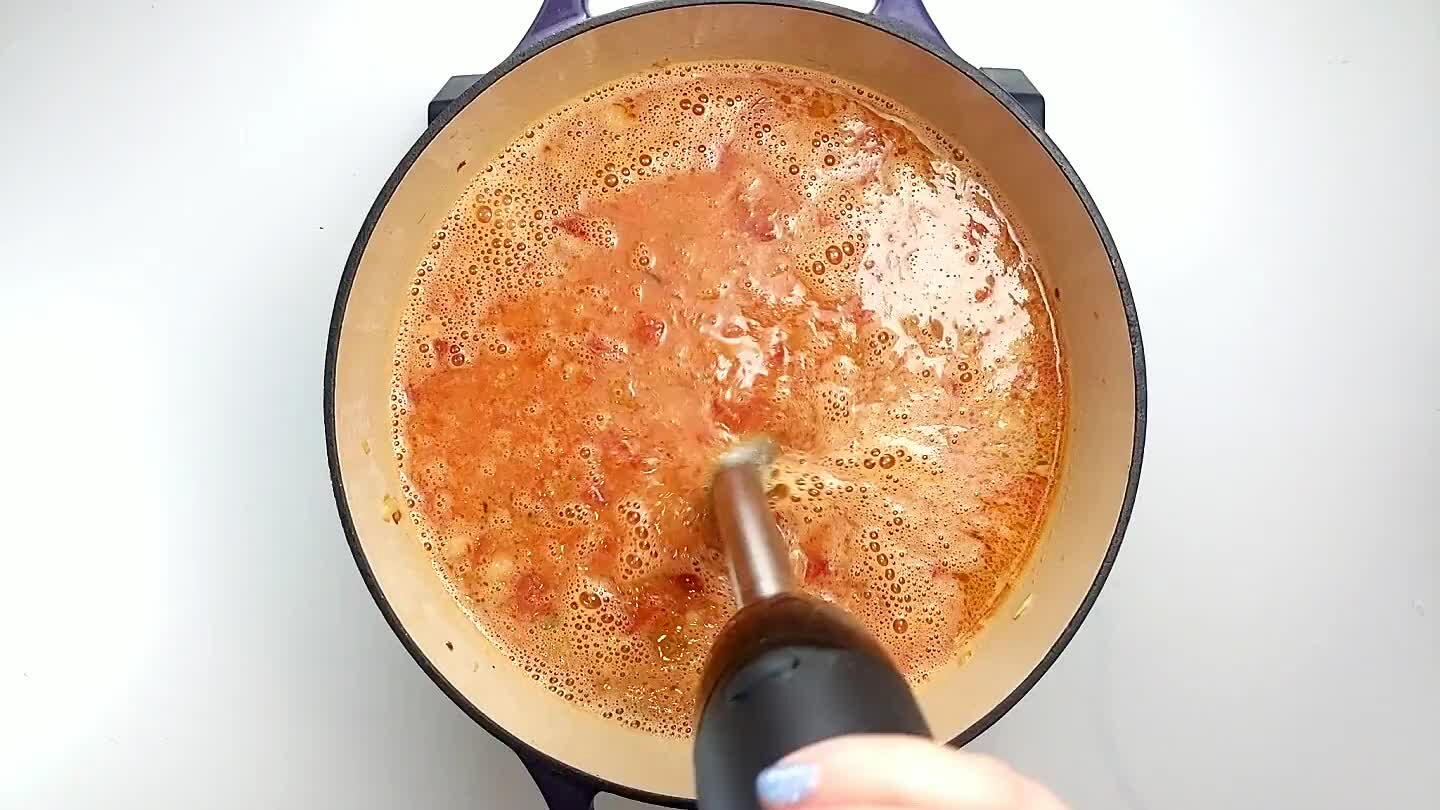 Next you will partially blend about 1/3 of the soup with a hand blender. You can also remove 1/3 of the soup and blend in a normal blender or food processor.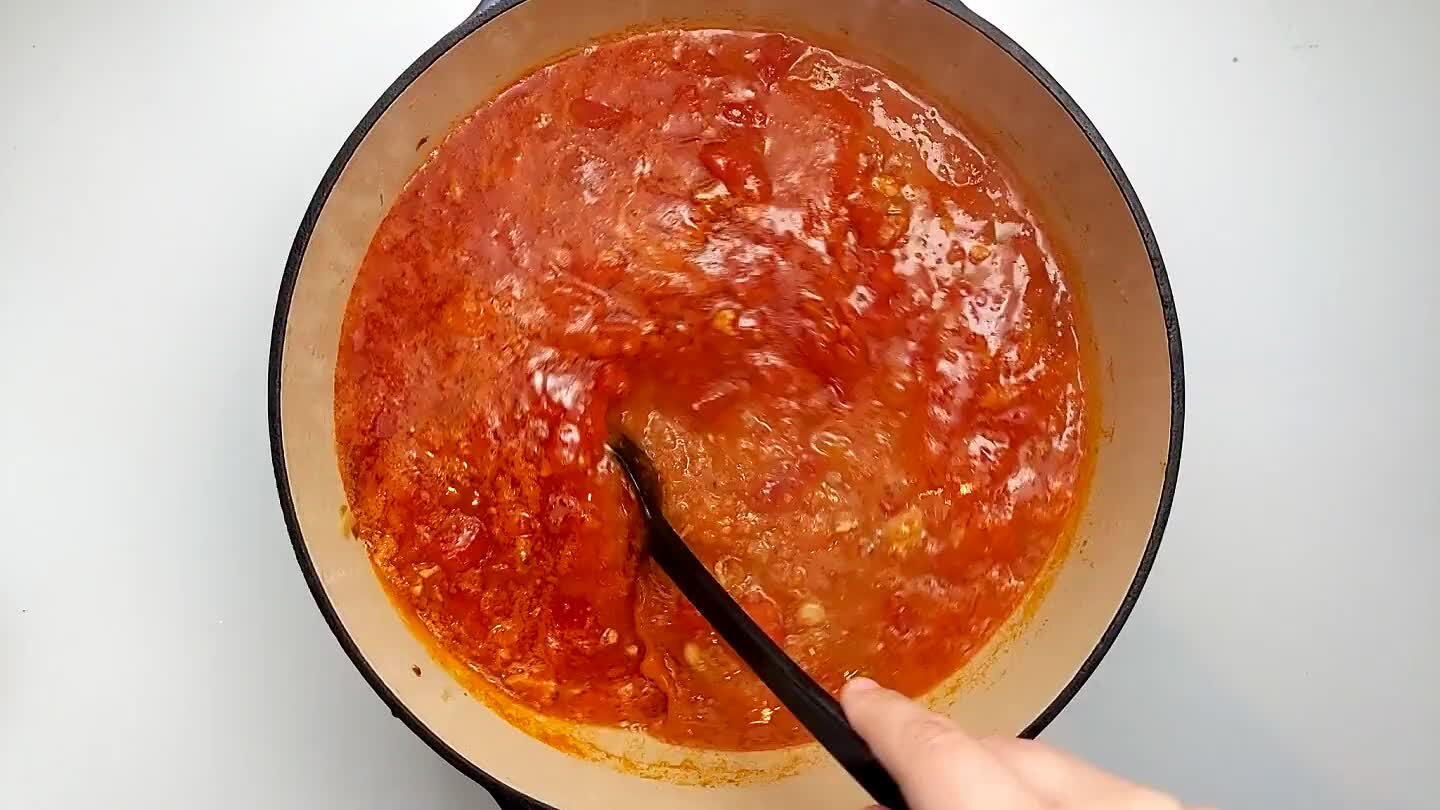 Bring the broth up to a simmer and add the pasta. Simmer for the the amount of cook time on the pasta package to cook the pasta.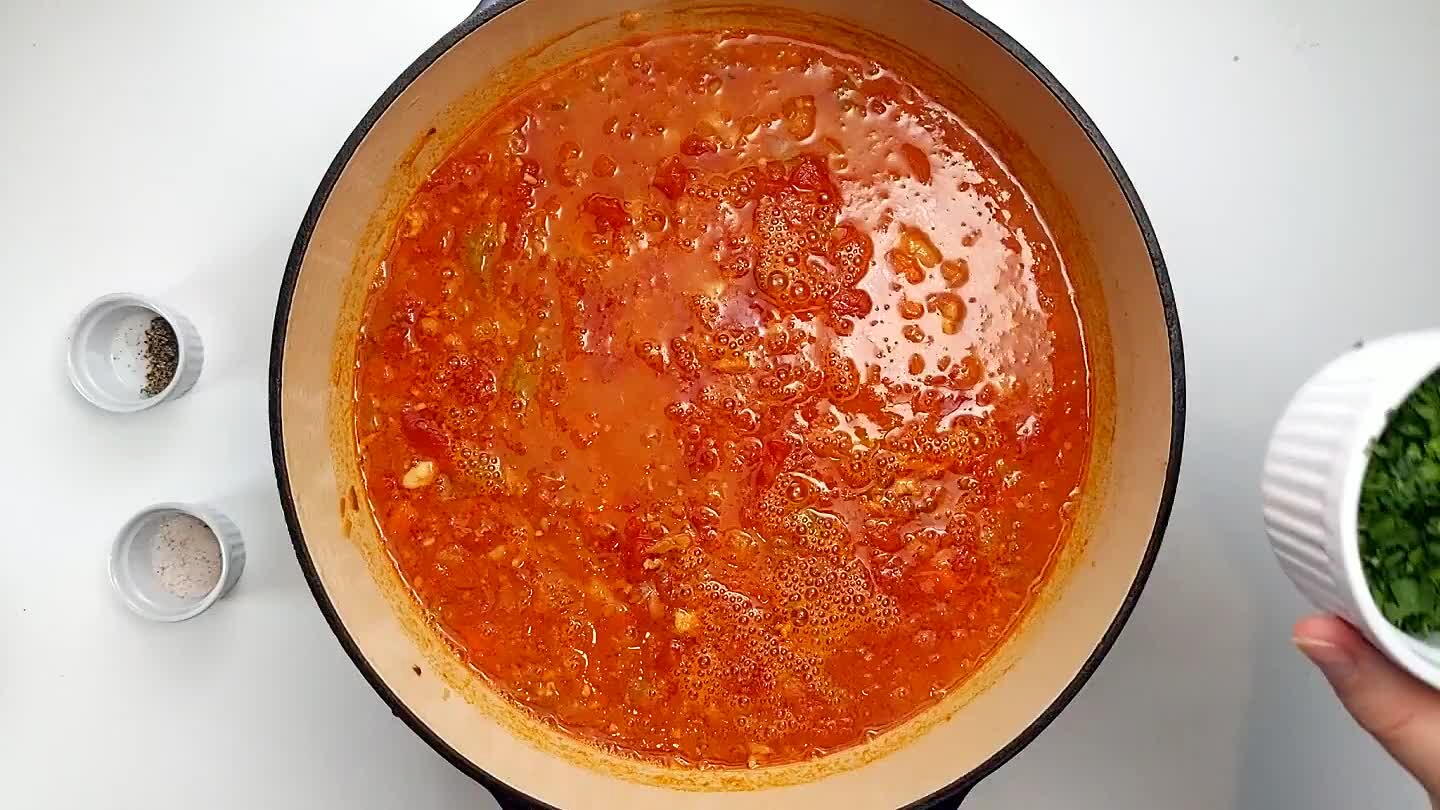 Add the chopped parsley, salt and black pepper to taste, and a pinch of red pepper flakes if you'd like.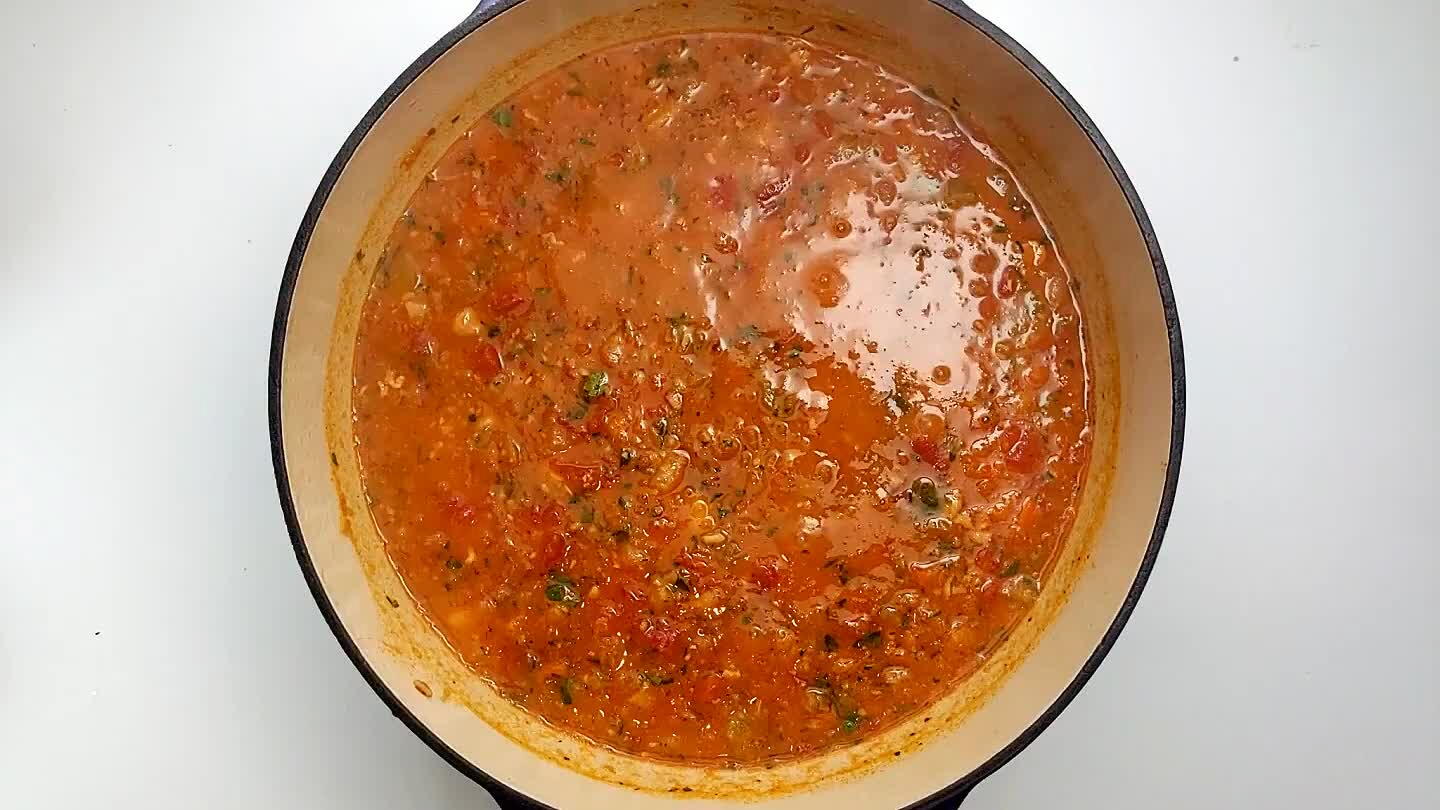 You can serve this immediately, or continue to simmer if you prefer a thicker texture. Both are delicious! This will also save nicely for about a week in the fridge, you just may need to add more broth to thin to your desired consistency.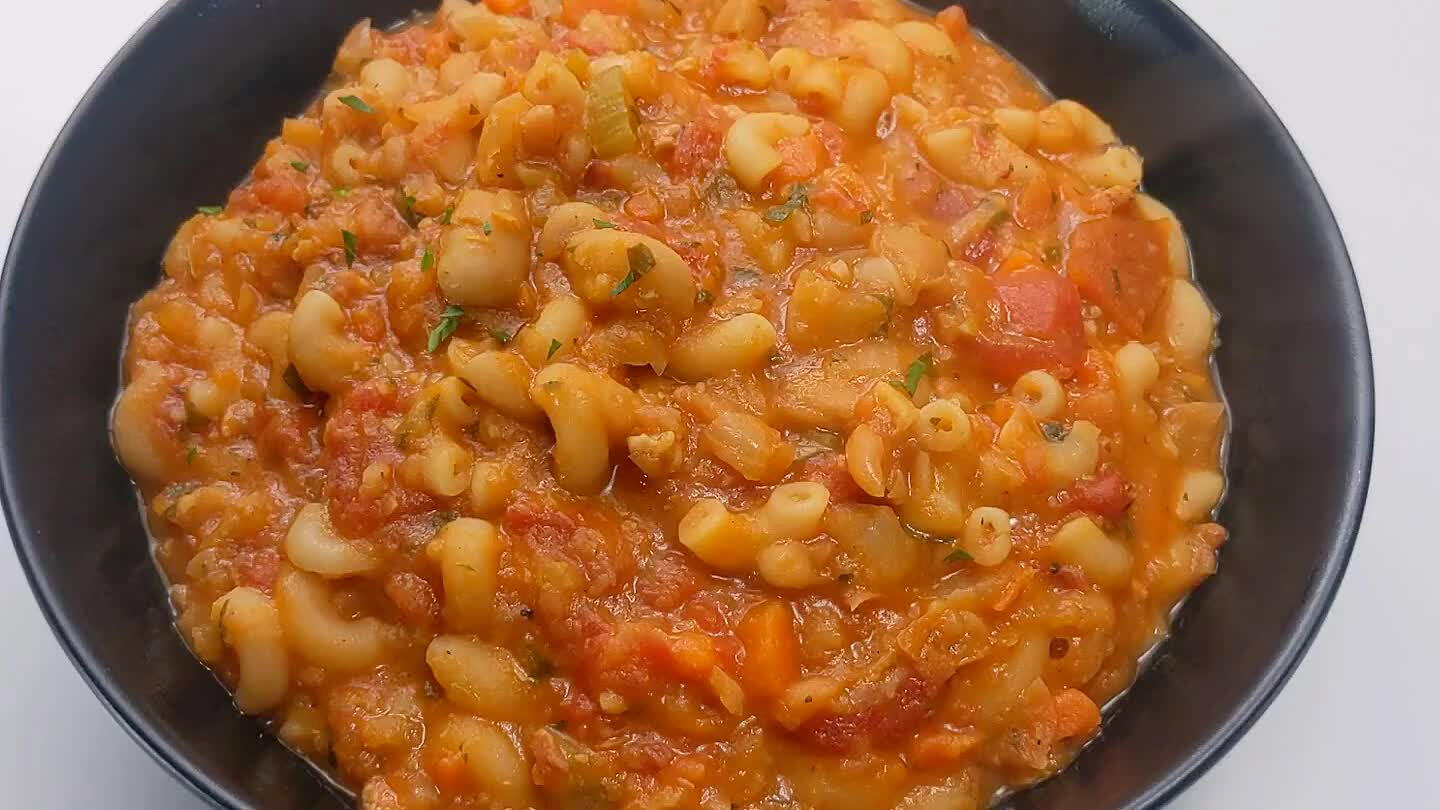 Comments