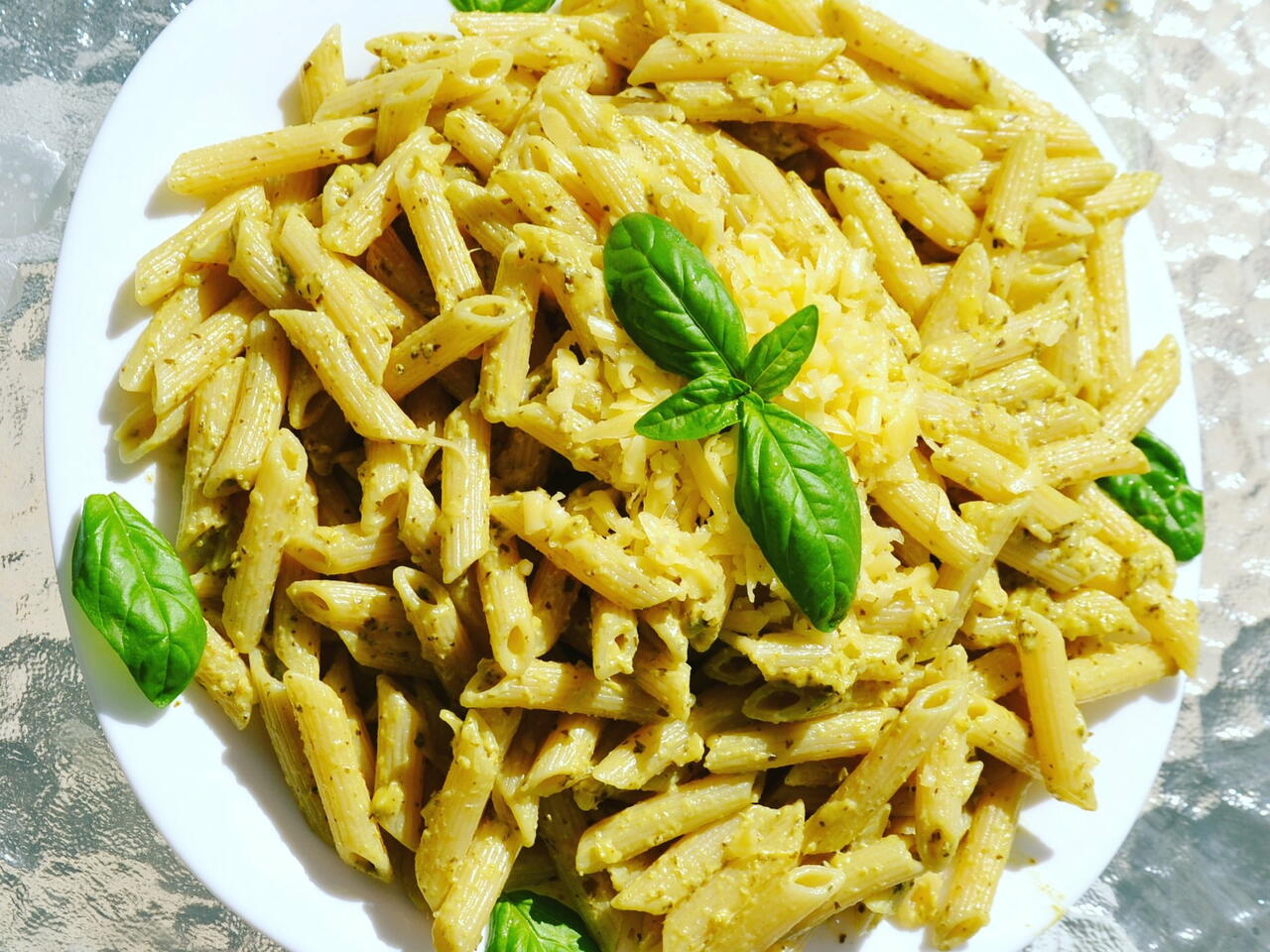 What you will need
pasta
for pesto:
130 g fresh basil leaves
1/2 cup olive oil
one small clove of garlic
2 tablespoons of pine nuts /toasted
1/4 cup of parsely
1/2 cup of parmesan cheese
salt and peper to taste
How to cook
Stir pasta with water, oil and salt. About 10 min.
In a food processor add the basil, parsley, garlic, nuts, olive oil,cheese, salt and pepper. Start mixing them well.
Add the cooked pasta in to large pot and add the pesto and mixed everything together until it all combined.
Served in big plate and sprinkle over it extra cheese