Peanut Butter No-bake Balls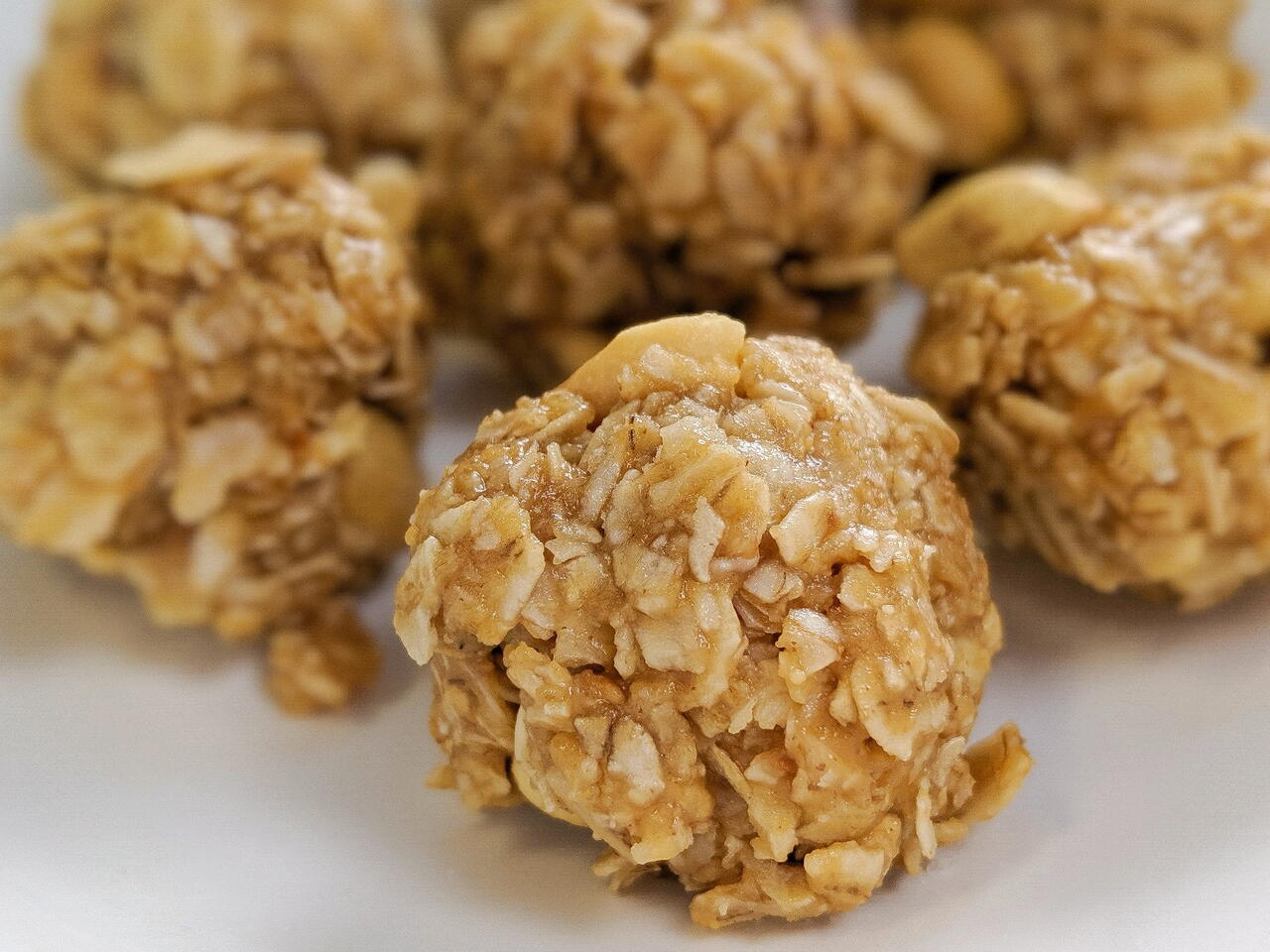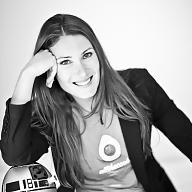 Recipe video made by Silvia
Published on 16 days ago, viewed by 84
14 portions
5m
What you will need
1 cup dry oats
1/4 cup peanut butter
1/4 cup honey
1/2 cup roasted salted peanuts
1/2 teaspoon vanilla, optional
(Nutritional facts 293 calories, 9.25 g fat, 44.55 g carbohydrates, 10.77 g protein, undefined mg cholesterol, 10745 mg sodium)
How to cook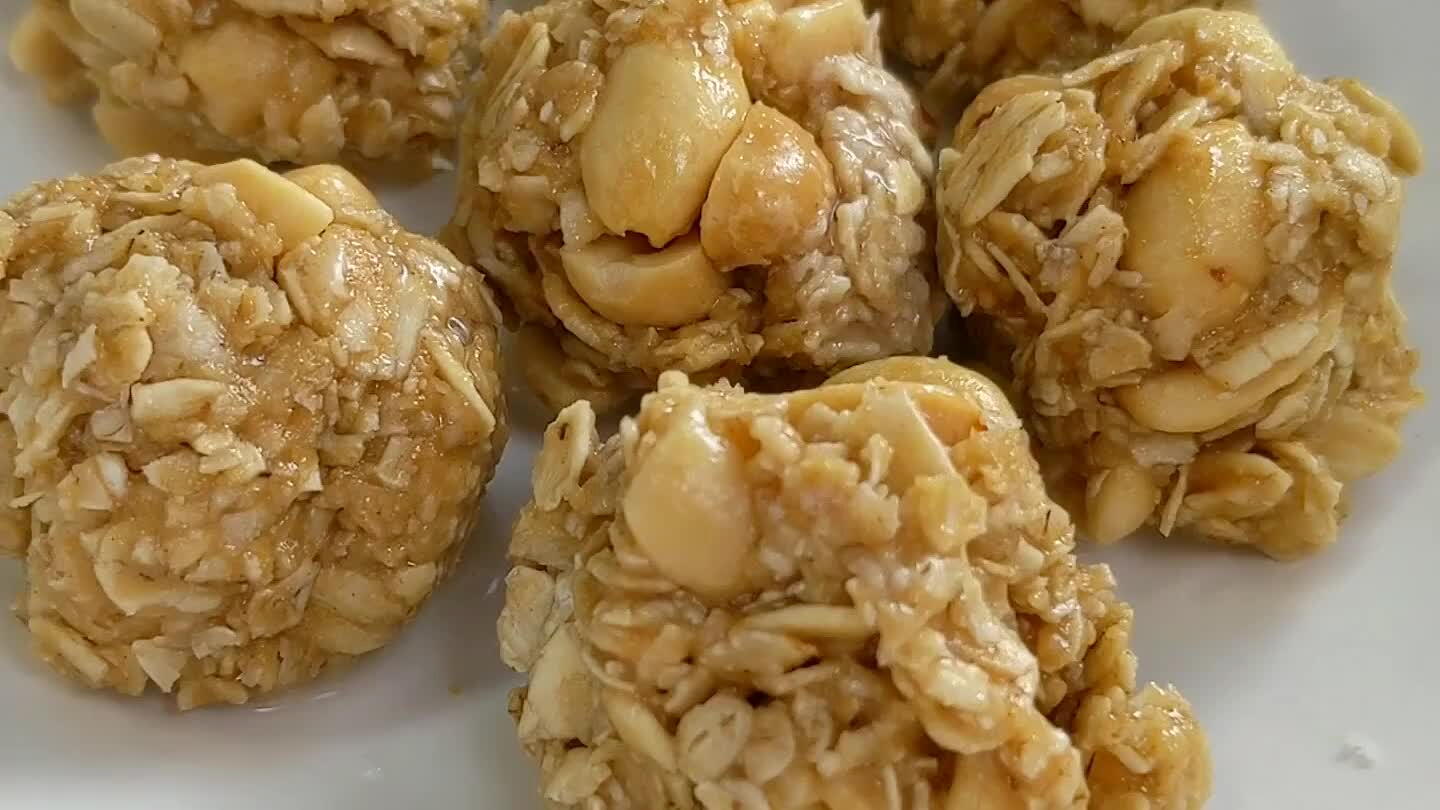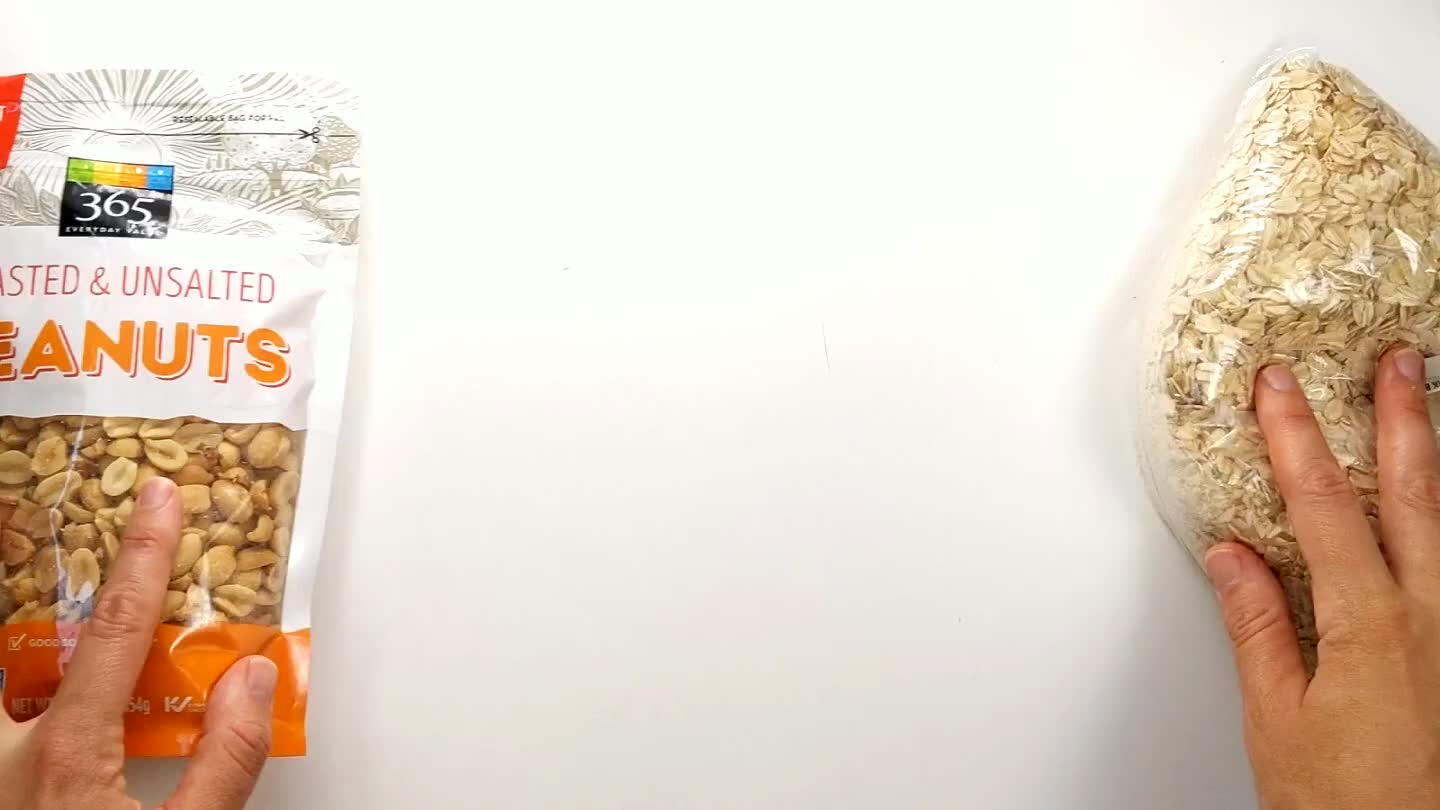 Gather ingredients
In a medium bowl, add the oats and peanuts.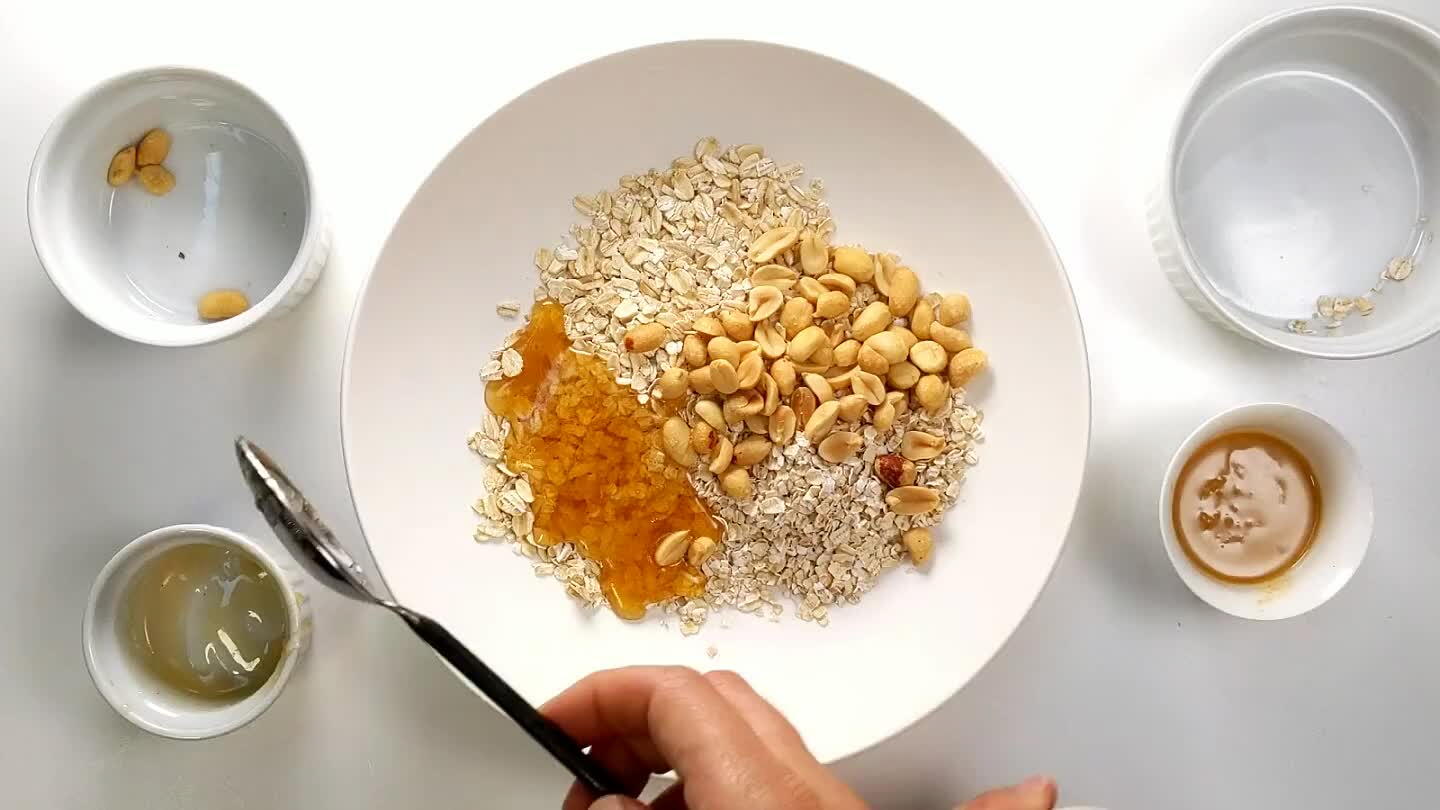 Add the binding ingredients, the honey and peanut butter, and begin to mix together.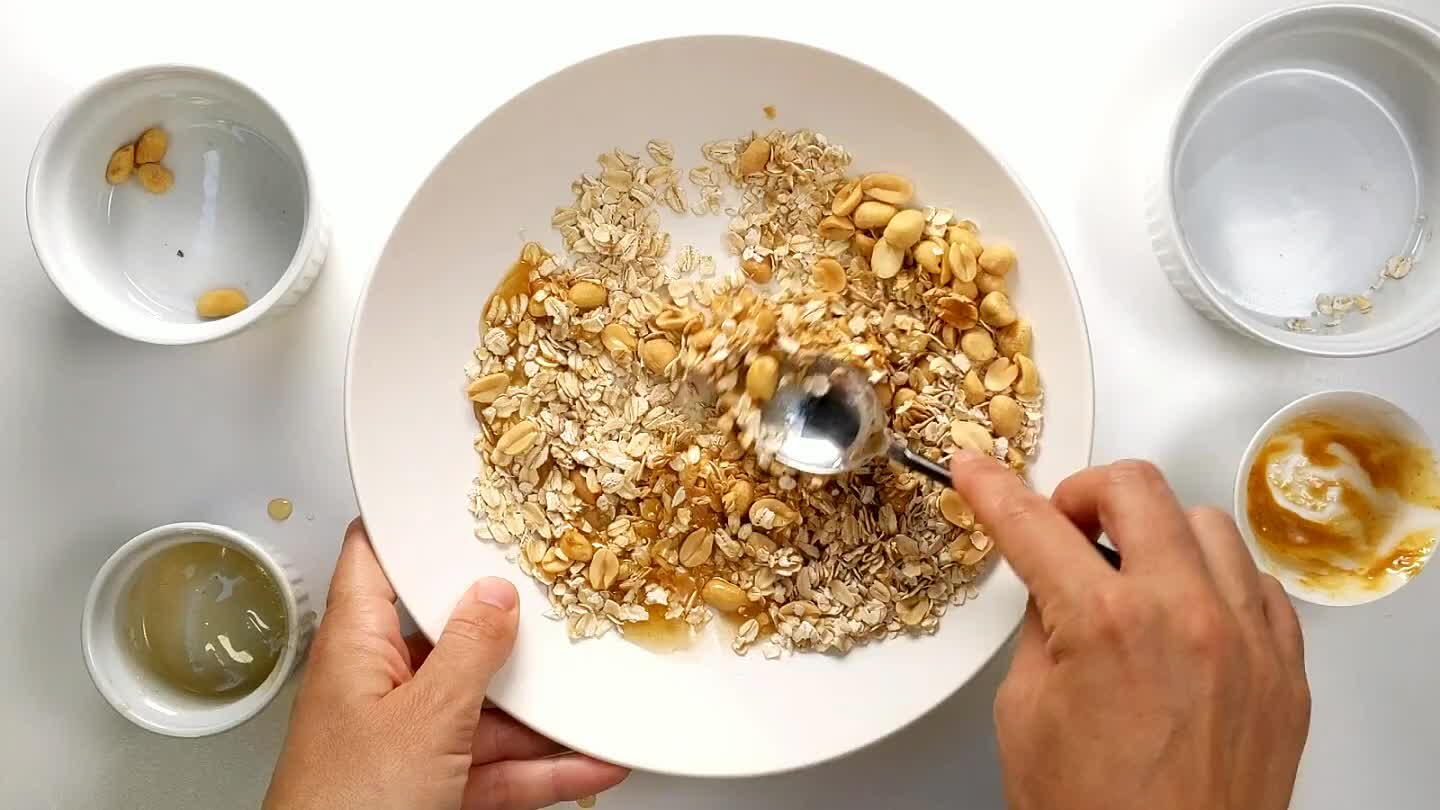 Mix until well incorporated and a moldable consistency. Put into the refrigerator for 30 mins to help solidify before creating the balls.
Refrigerate for 30 minutes
Refrigerate for at least 30 minutes.
Use a spoon to scoop about a tablespoon of the peanut butter oatmeal ball mixture into your hand. Roll into a ball between your hands.
Repeat with remaining mixture. This should make about 14 oatmeal energy balls. Store the balls covered in the fridge for up to a week, or in the freezer for much longer.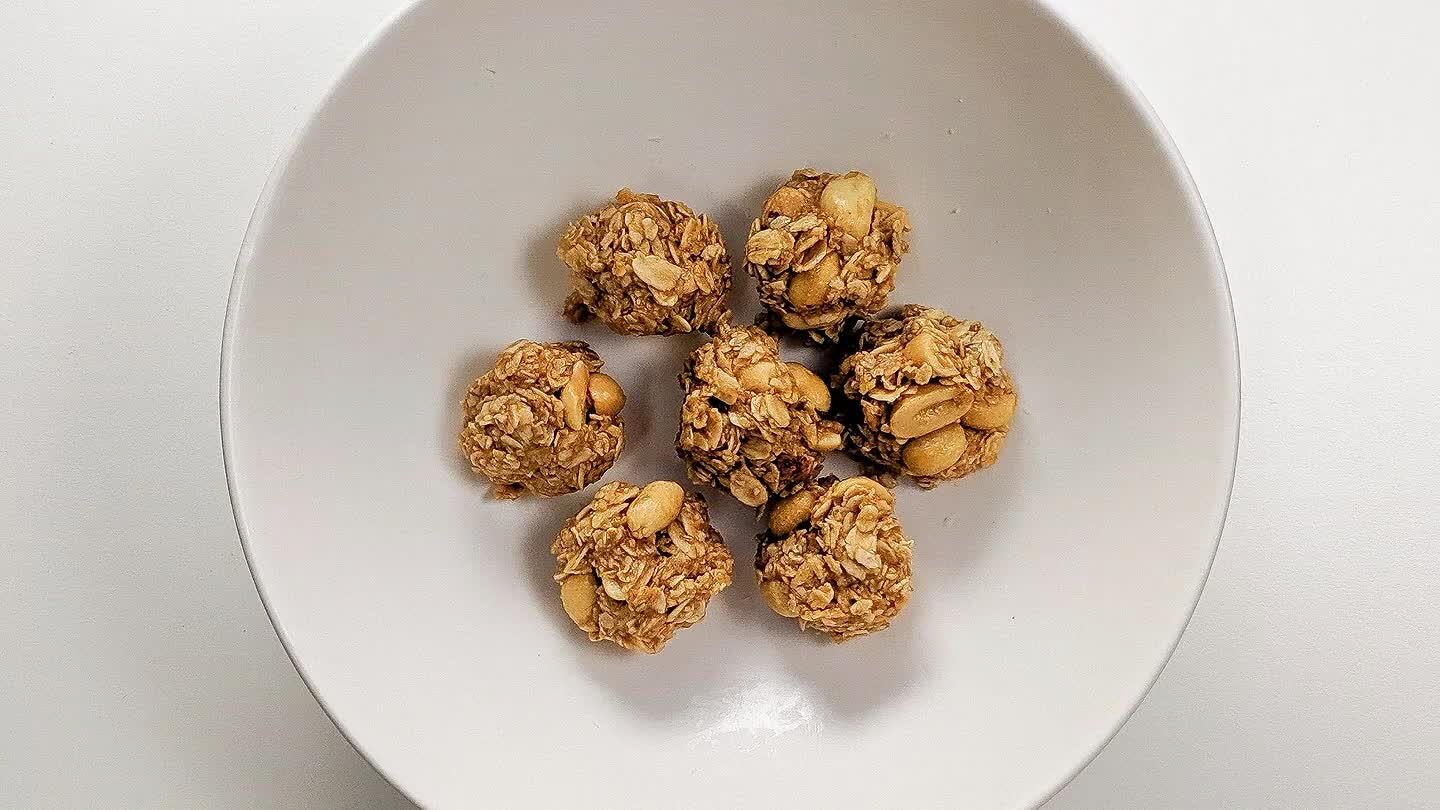 Comments