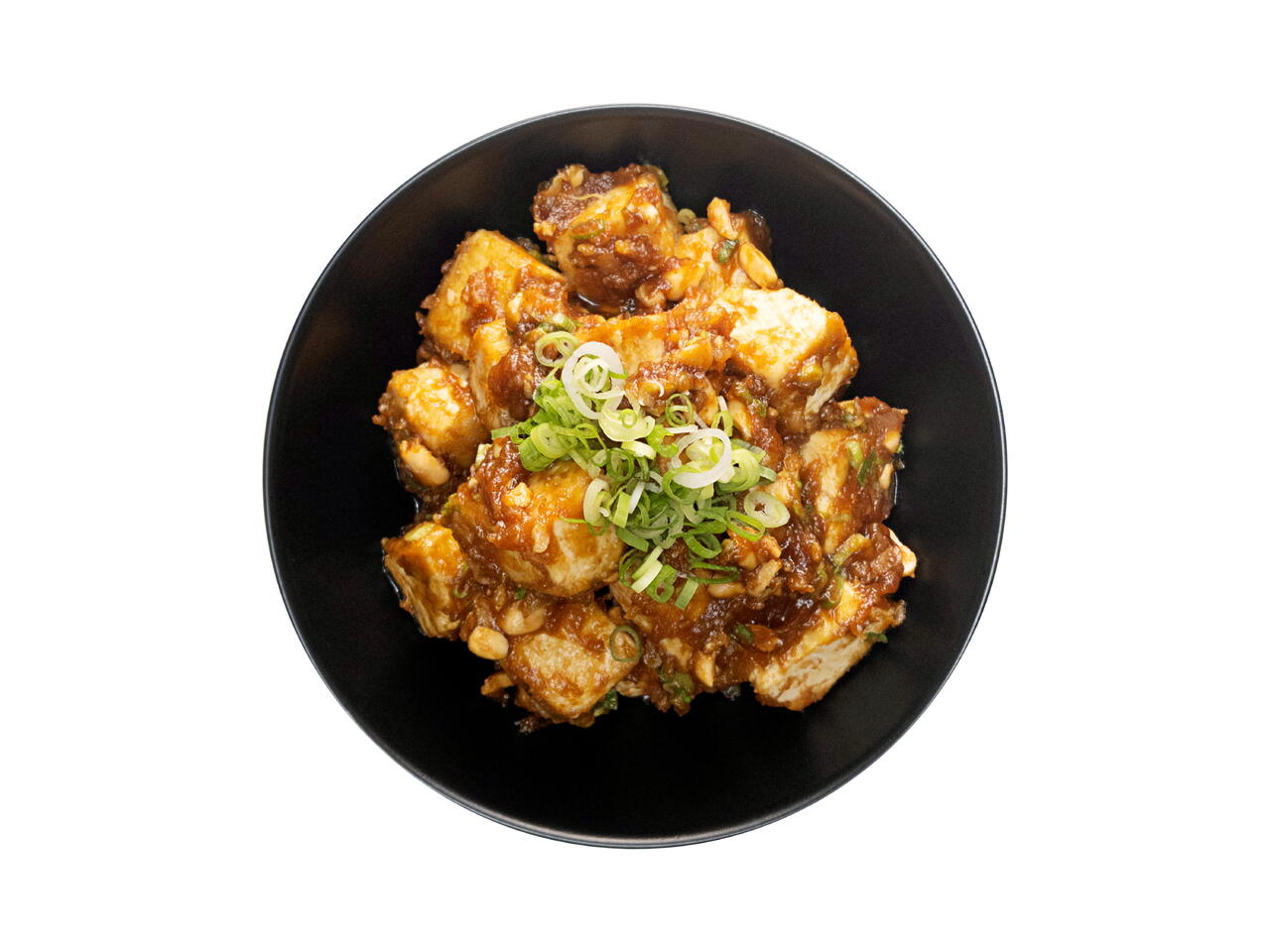 2 portions
45m
This is a super fun and easy way to do tofu. Toss in some spinach or bean sprouts at the end to round it out into a meal.
What you will need
1/4 cup Peanuts
2 cloves Garlic
1/2 bunch Scallions
1 lb. Firm Tofu
3 Tbsp Corn Starch
Toasted Sesame Oil
1 Tbsp Dark Brown Sugar
1 Tbsp Soy Sauce
1 tsp Sriracha or Sambal Oelek
¼ cup Smooth Peanut Butter
1/4 cup Water
(Nutritional facts 164 calories, 10.59 g fat, 8.81 g carbohydrates, 10.01 g protein, 1 mg cholesterol, 212 mg sodium)
How to cook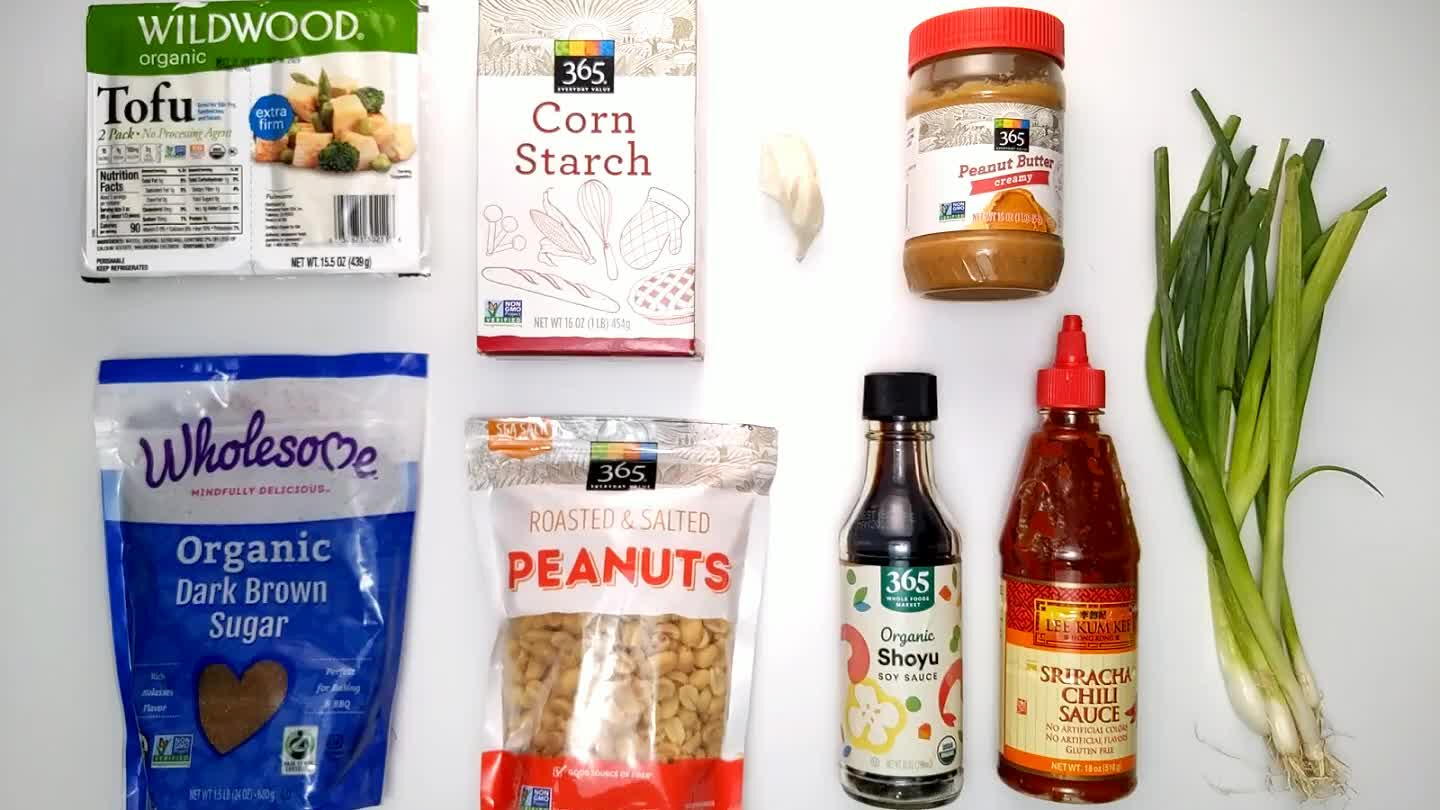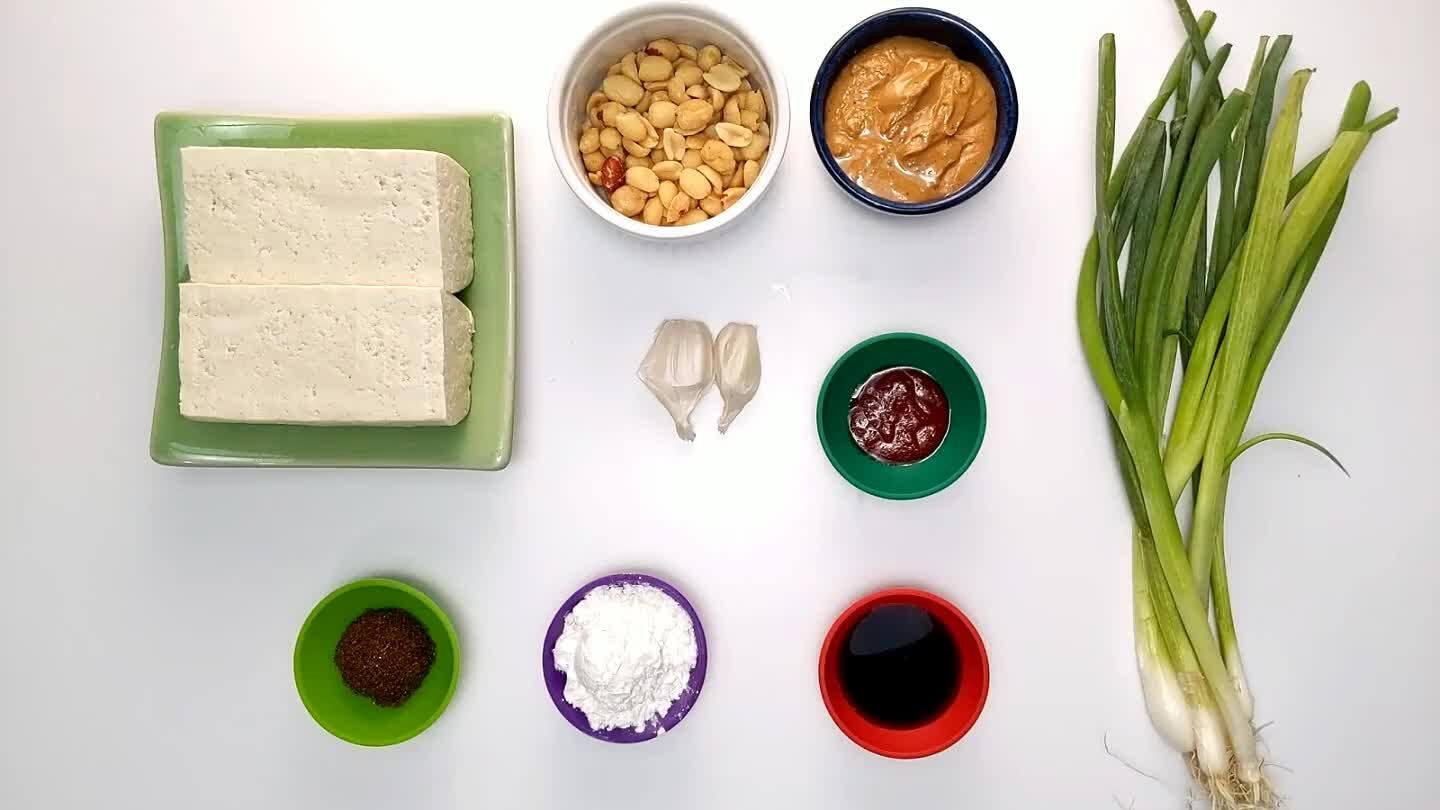 On a flat surface, scatter the peanuts and crush with a large frying pan.
Peel garlic cloves and chop or grate to a fine paste.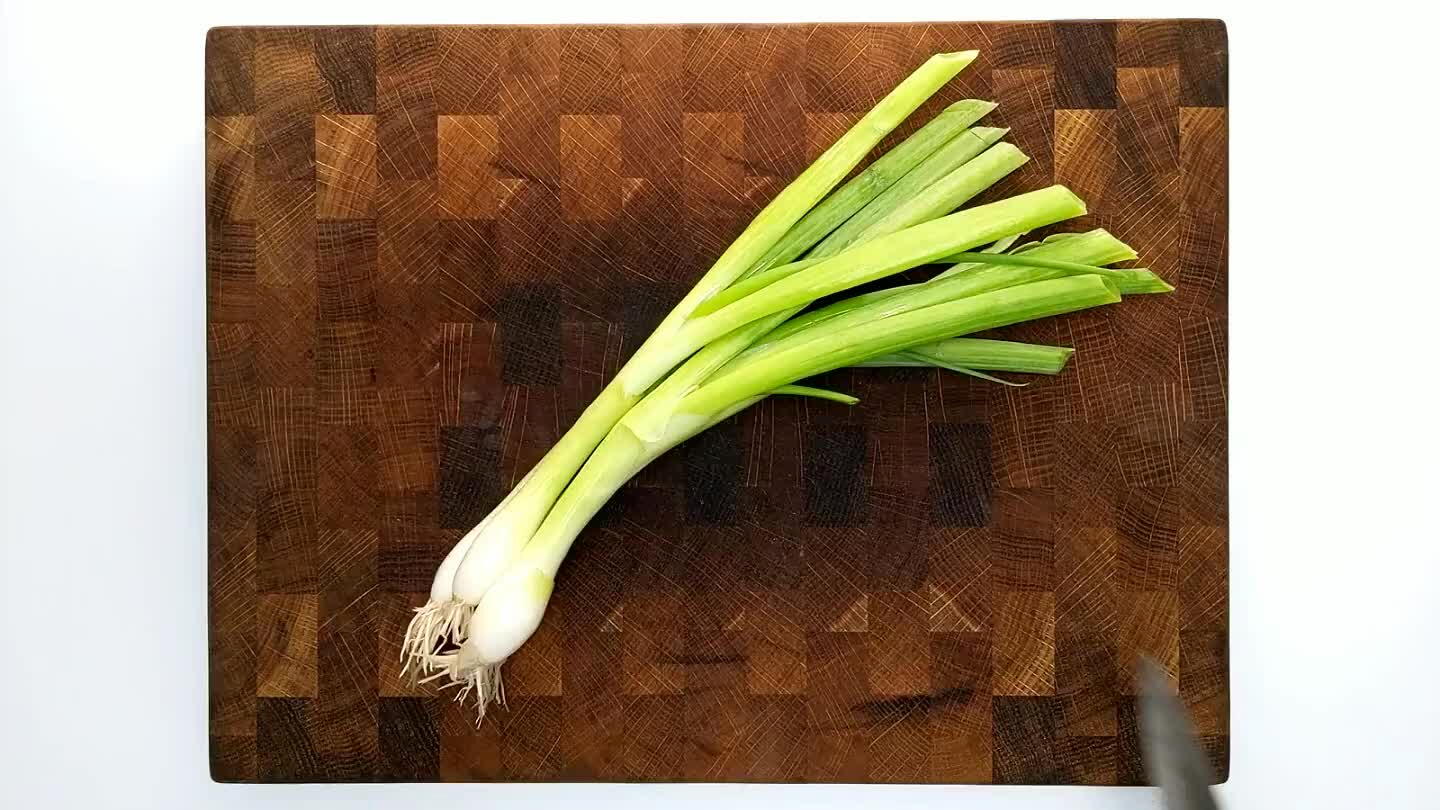 Wash the scallions and slice thin.
Cut tofu into large cubes (about 1" wide).
Toss the tofu with corn starch. Do your best to coat the tofu evenly.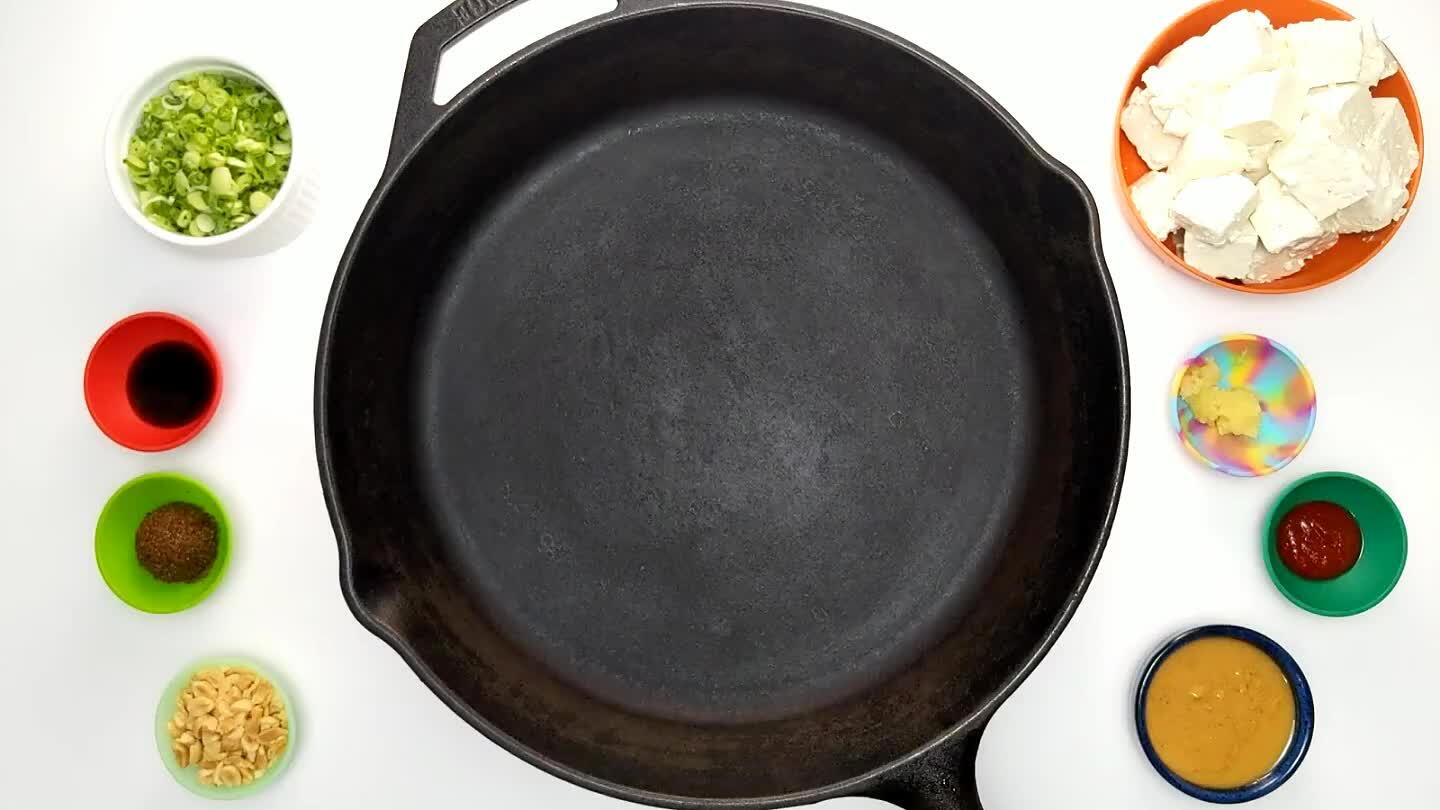 Heat some oil (I recommend sesame oil if you have it) in a heavy skillet over medium/high heat. When the oil begins to smoke, add the tofu cubes, and cook until each cube is golden brown on at least 2 sides.
Clear a space at the center of the skillet and stir the crushed garlic into the hot oil.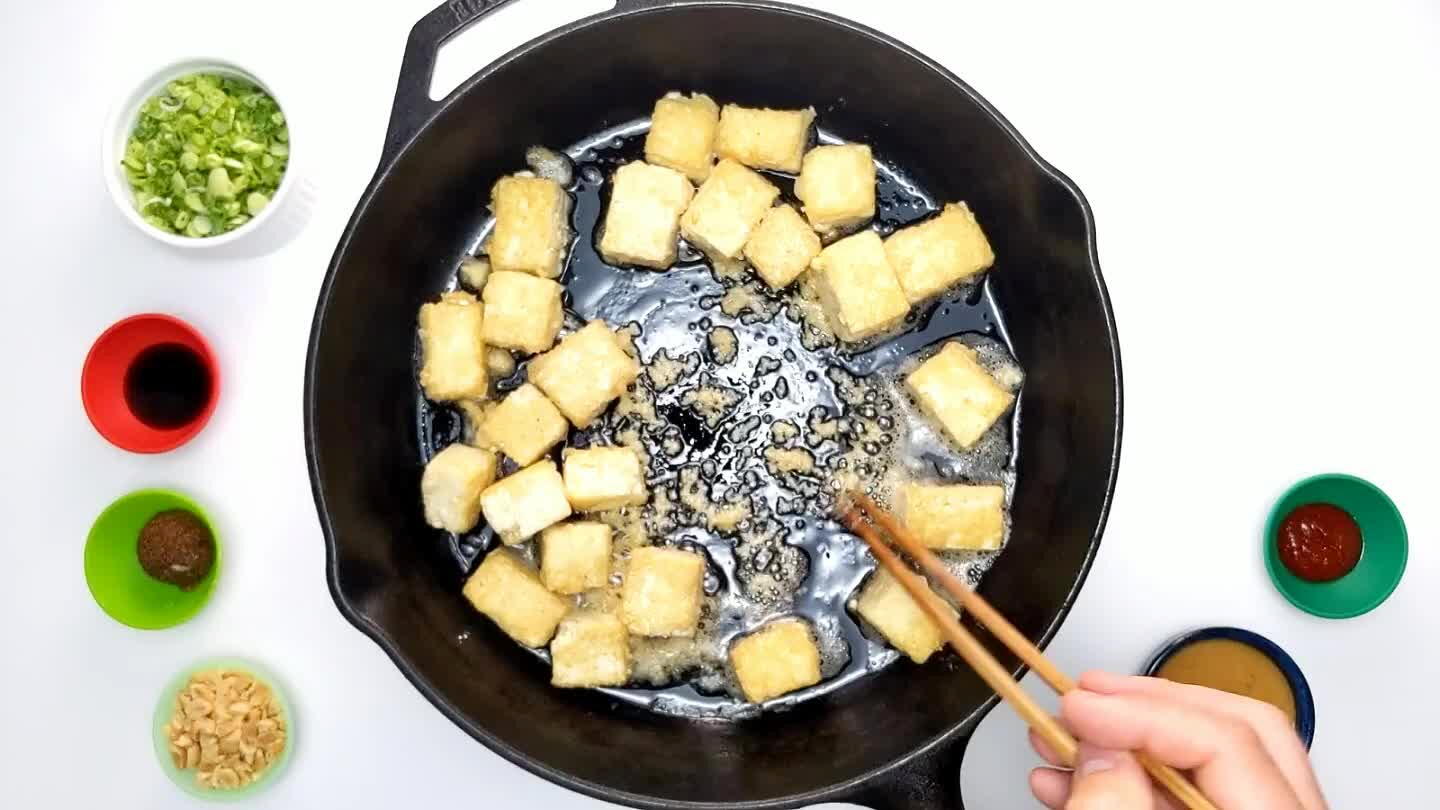 Add the brown sugar.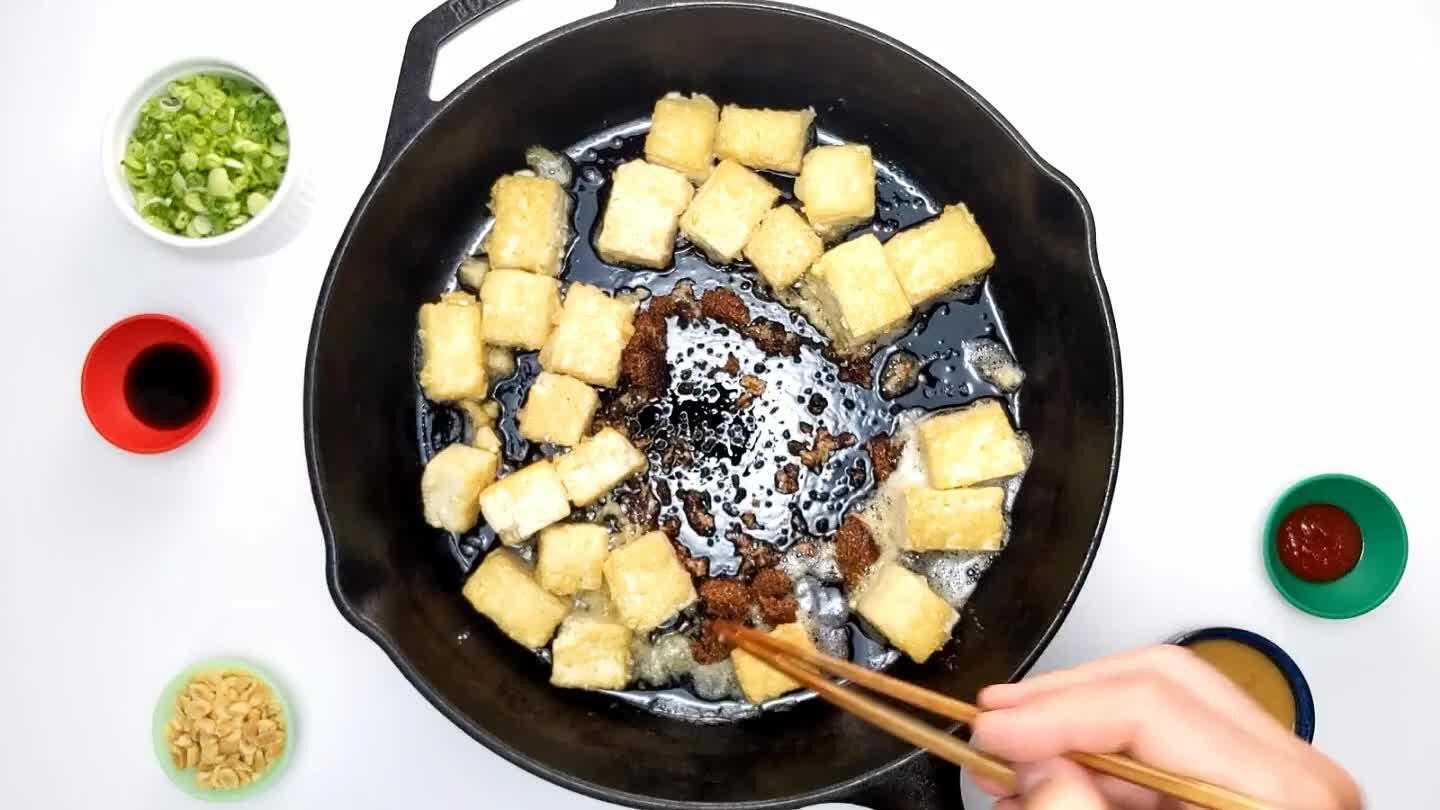 Add the soy sauce and stir.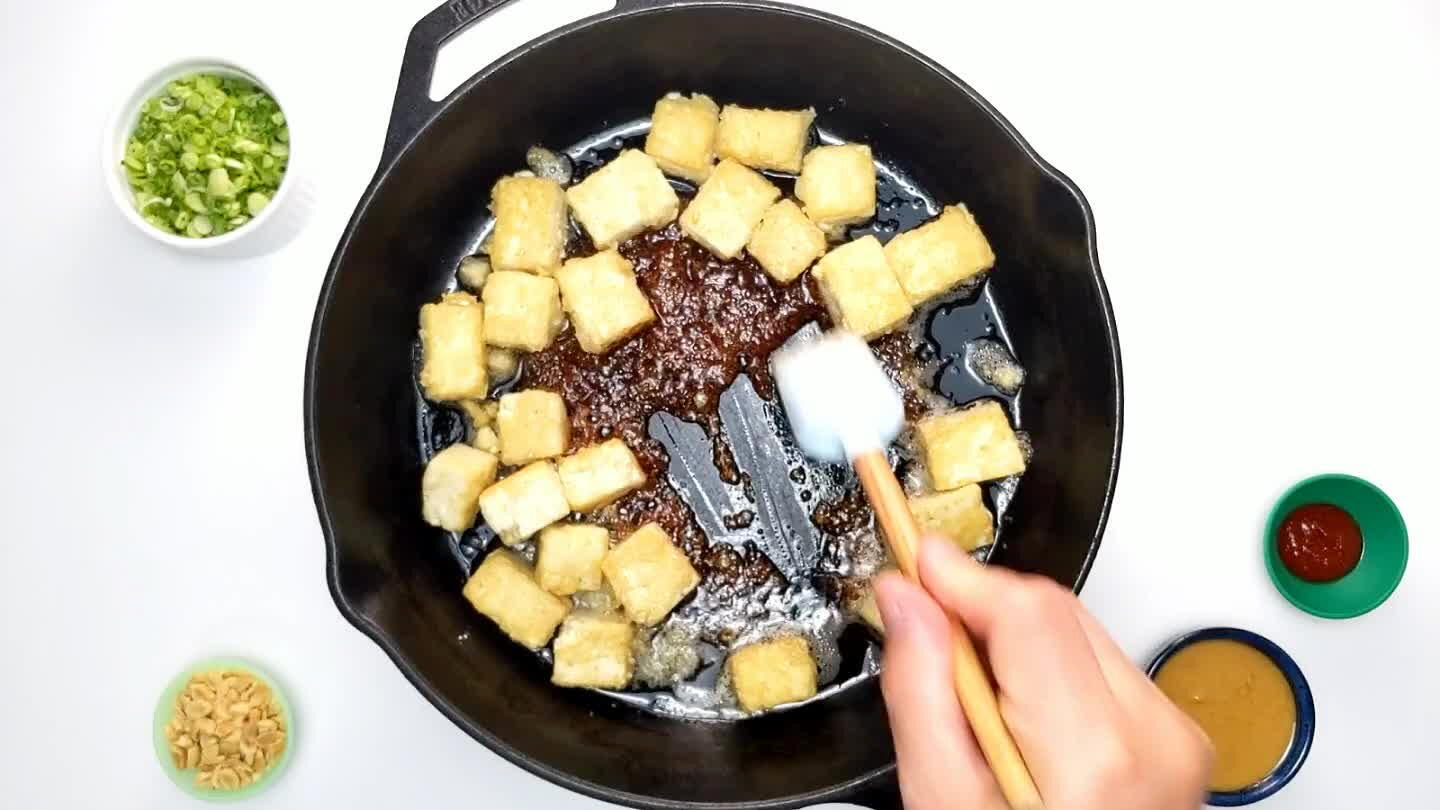 Add the sriracha.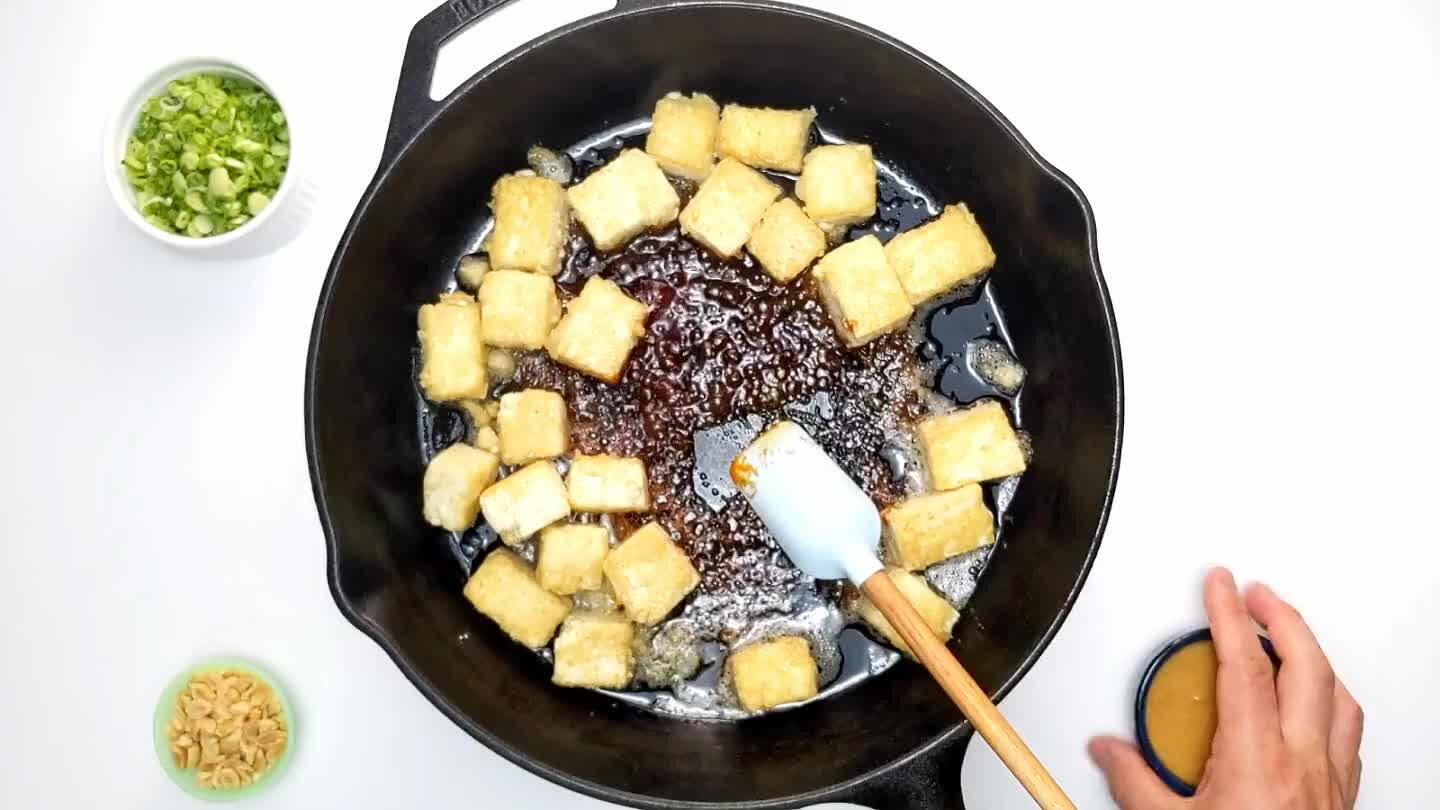 Add the peanut butter.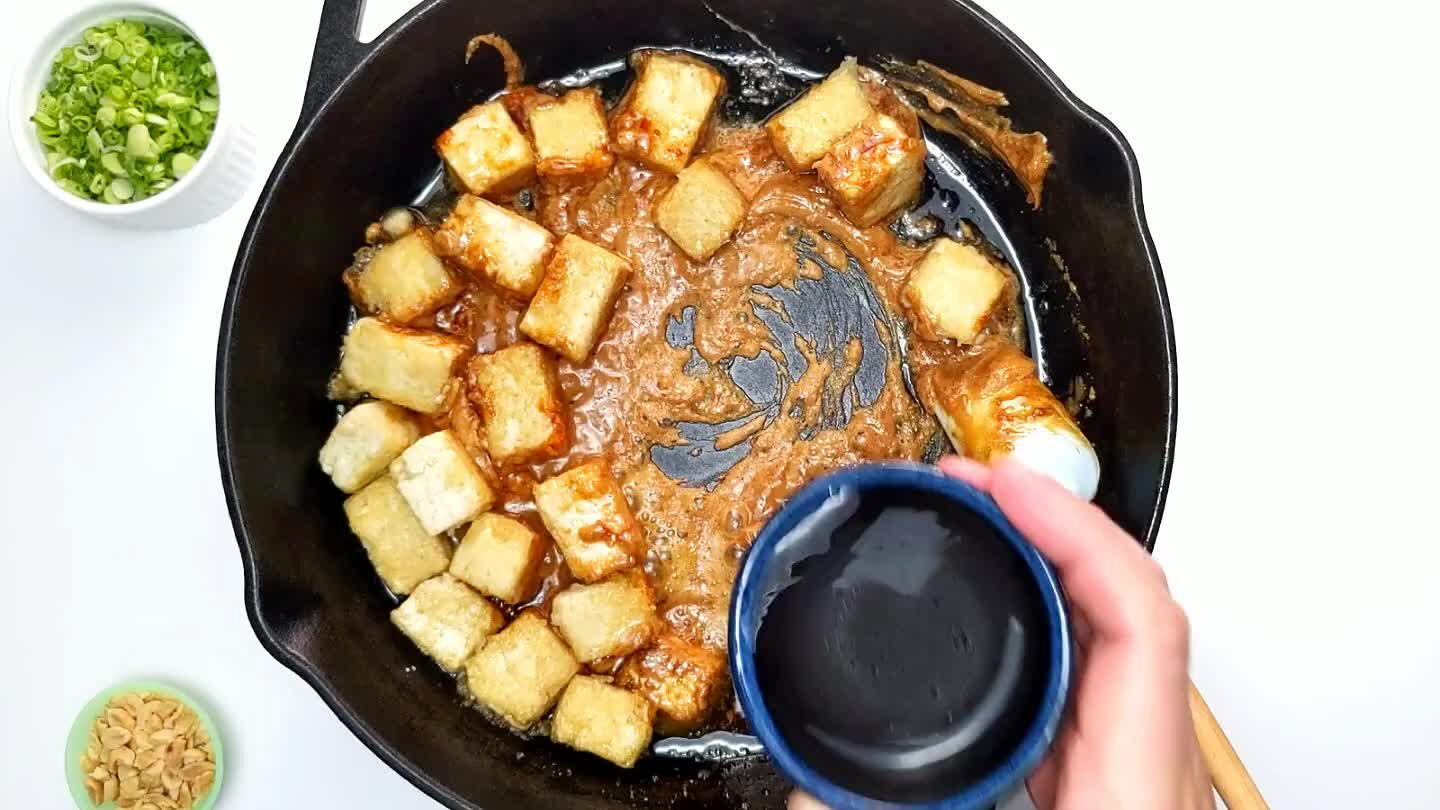 Add a little water. Continue stirring over heat to bring everything together into a thick gravy that coats the tofu.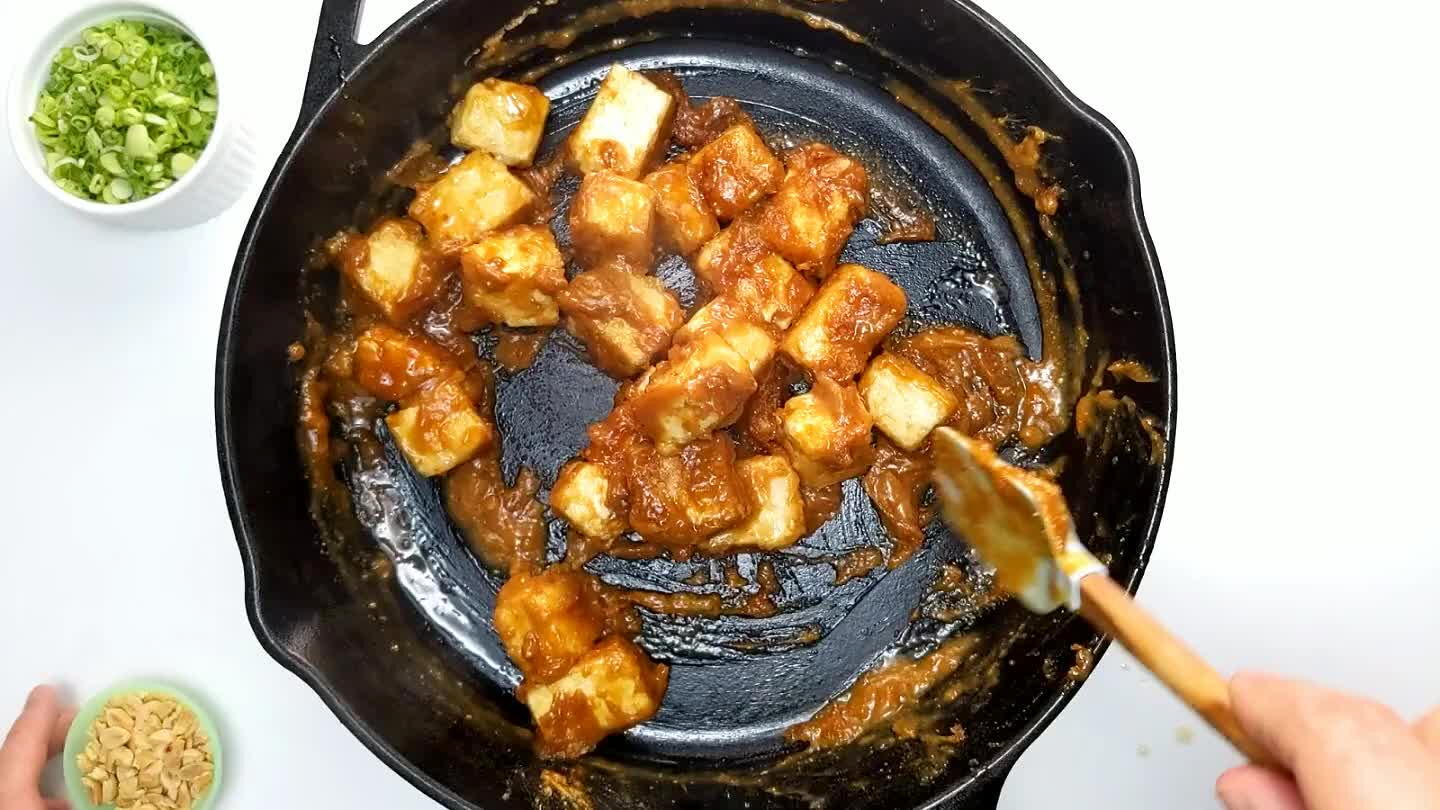 Stir in the crushed peanuts.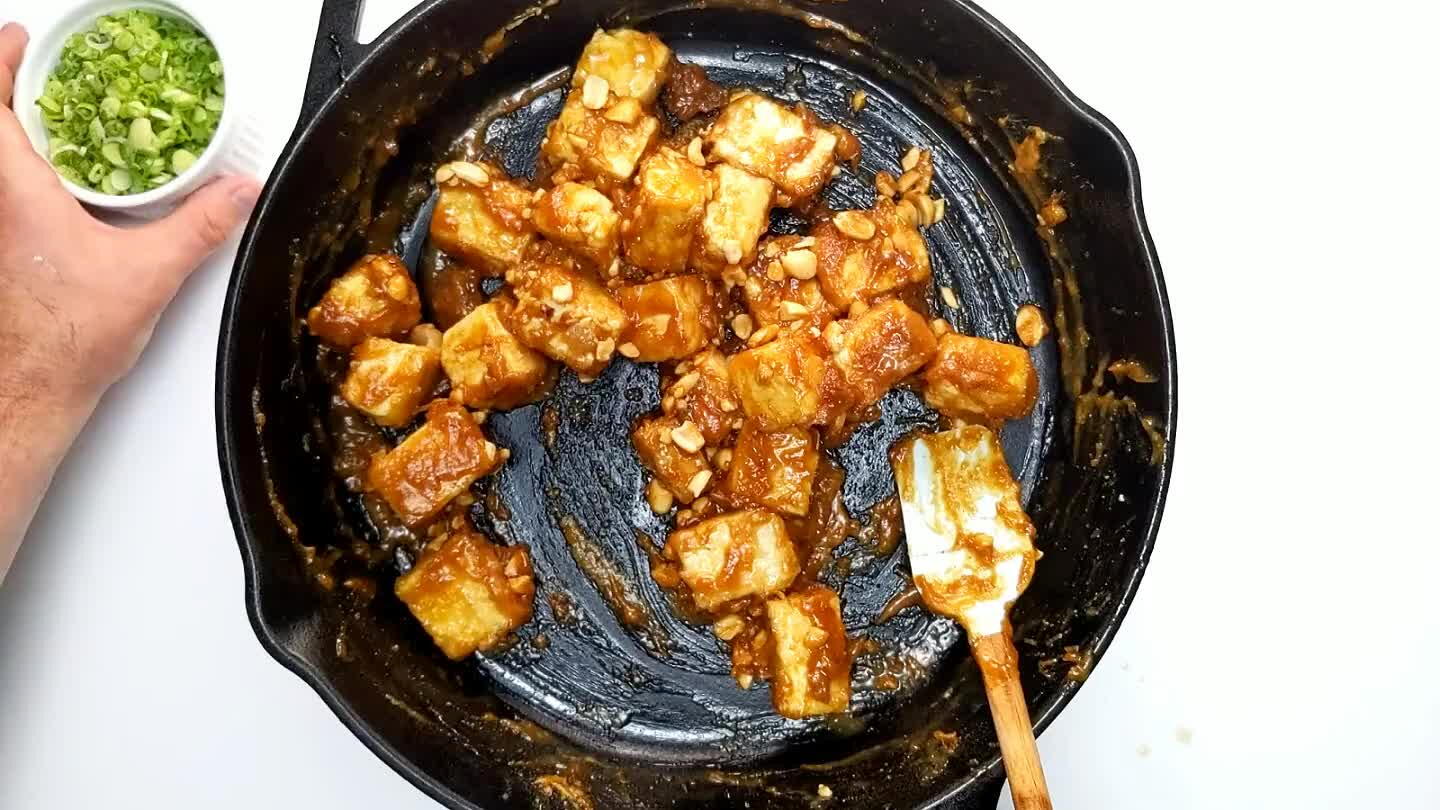 Just before serving, fold in the sliced scallions. You may want to reserve a large pinch of scallions for garnish.