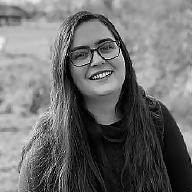 Recipe video made by Michelle
Published on 11/16/2021, viewed by 615 , 0 Comments
20 portions
25m
I love this sweet and savory pear chutney recipe for the Fall and Winter seasons. The warm herb and tangy vinegar make this chutney so versatile while still capturing the delicious pear flavors. It even pairs well alongside grilled meats, or stuffed inside puff pastry pockets. As an appetizer served here, it's so easy to make ahead and assemble on top of your favorite crackers. Optionally, top with walnuts for some extra crunch.
What you will need
1 tsp Olive Oil
3 Tbsp Apple Cider Vinegar
2 Bosc Pears
1 Shallot
1 tsp Fresh Thyme
2 Tbsp Brown Sugar
8 oz Havarti
1/4 cup Walnuts, optional
Crackers
(Nutritional facts 134 calories, 6.08 g fat, 16.4 g carbohydrates, 4.13 g protein, 111 mg cholesterol, 1101 mg sodium)
How to cook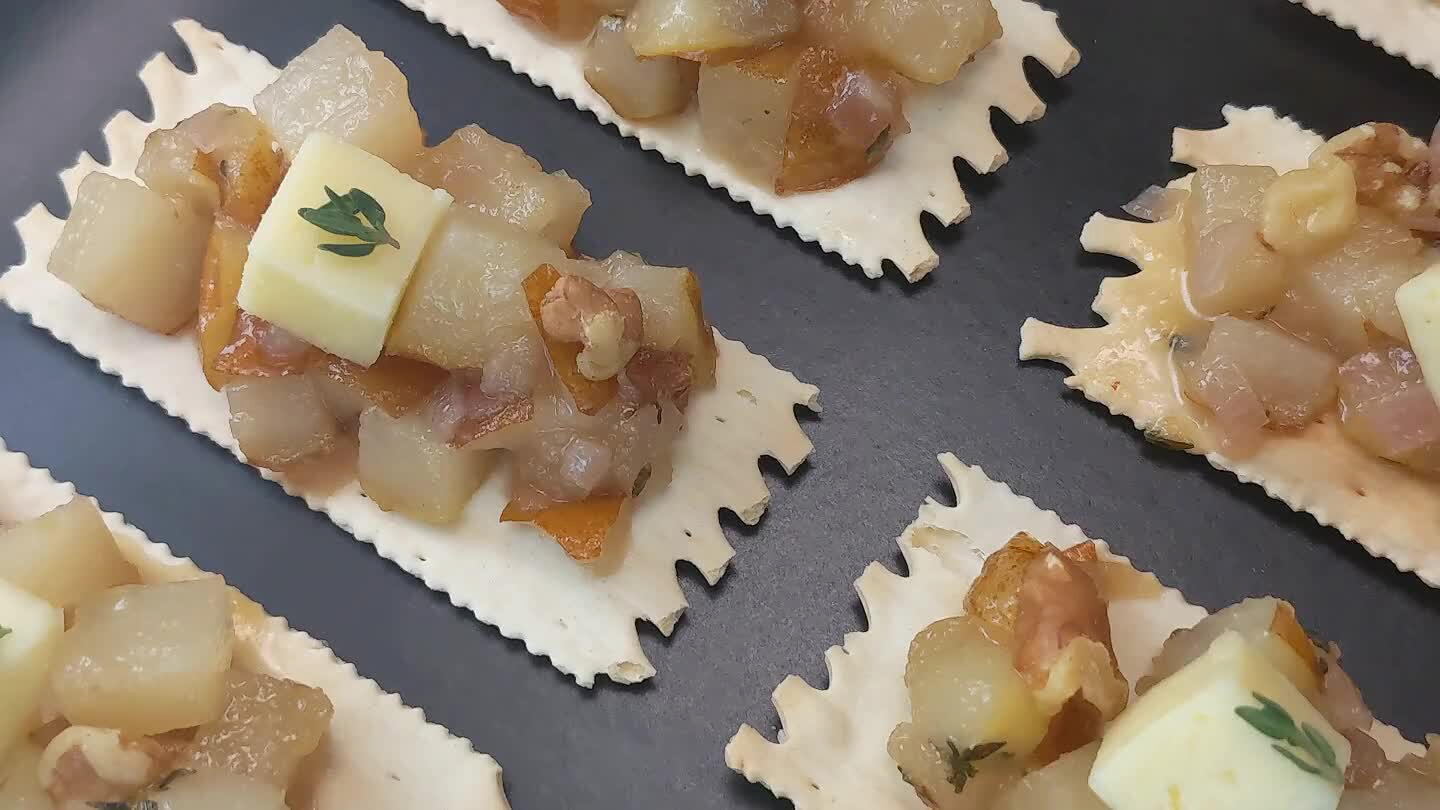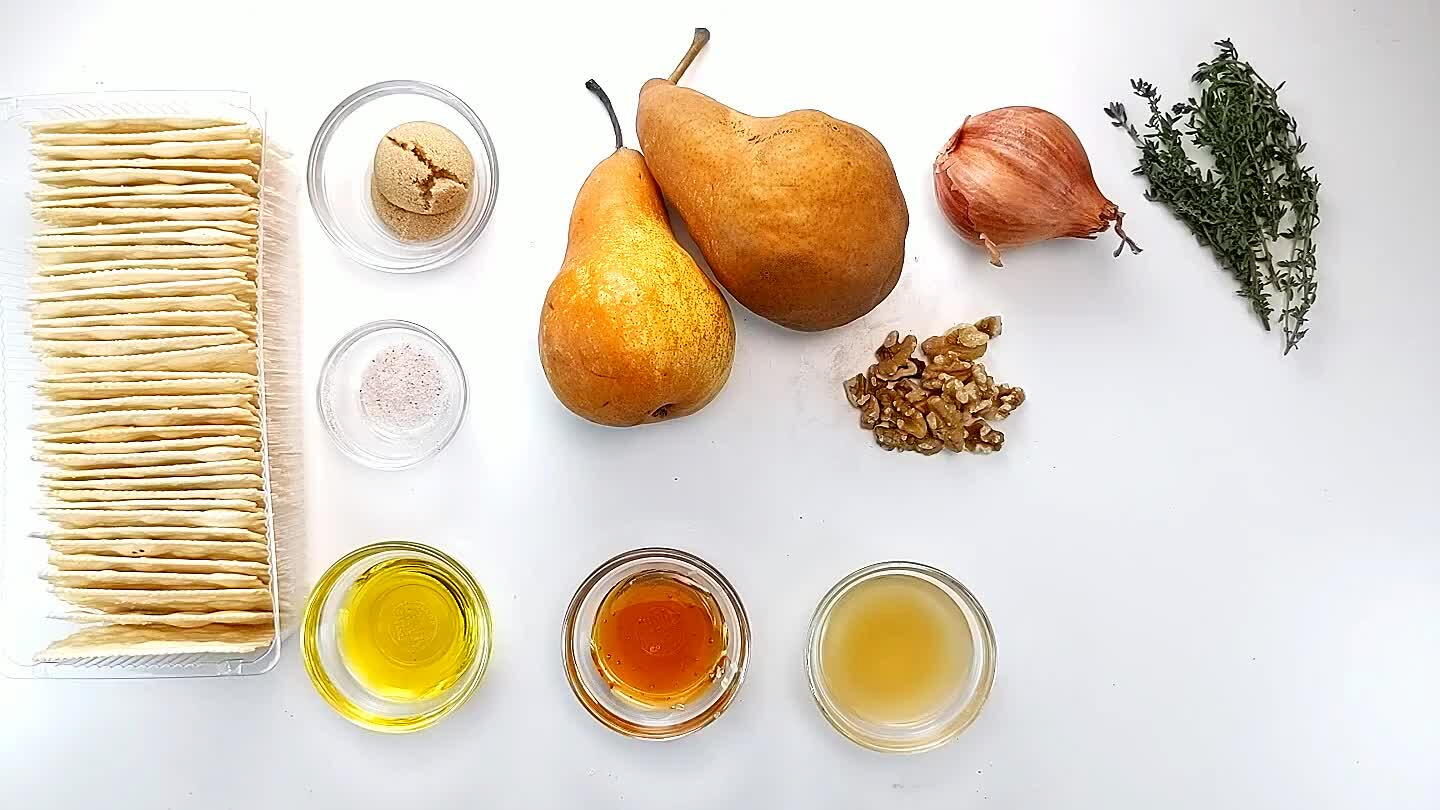 Gather and portion ingredients.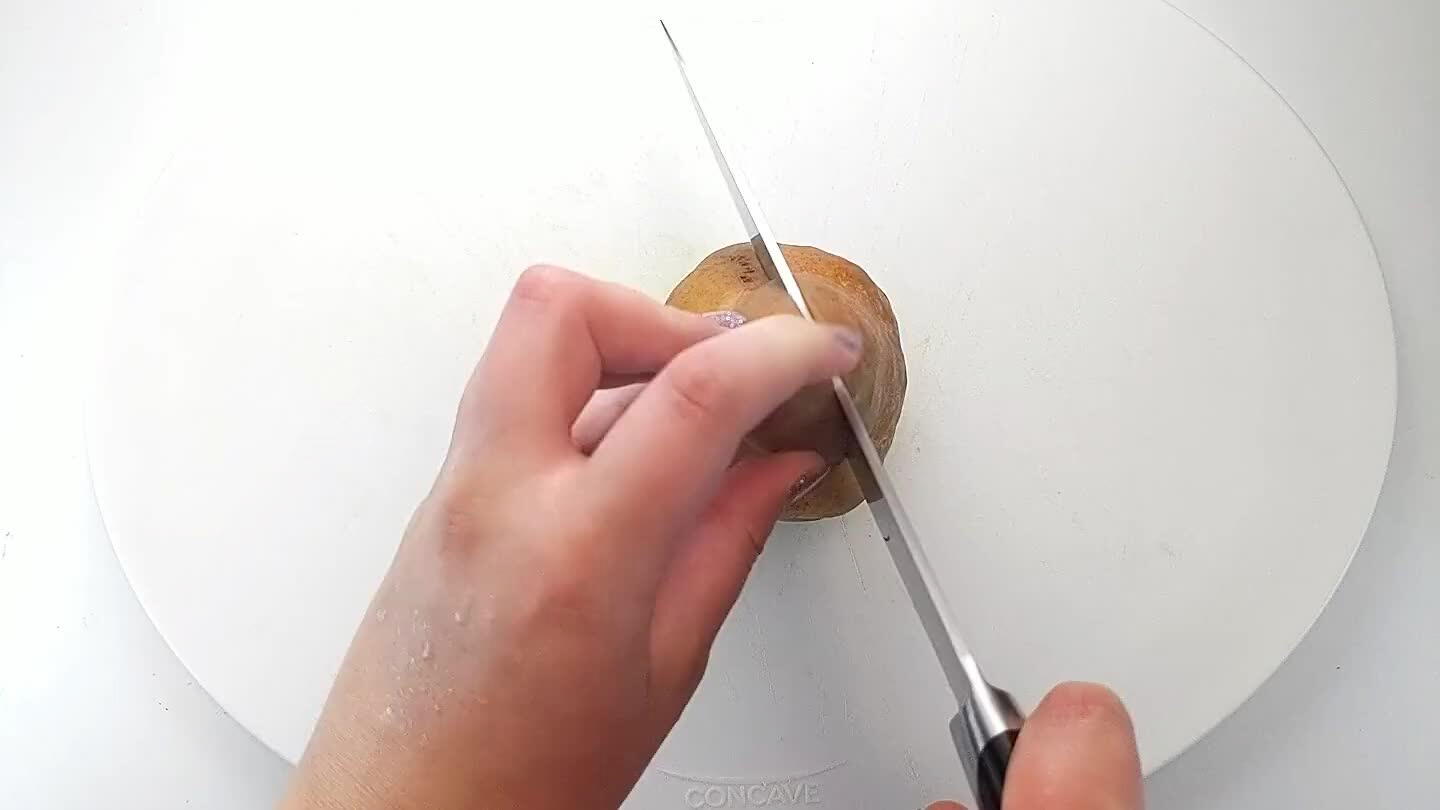 Cut around the core of the pear and then cut into 1/4 inch cubes.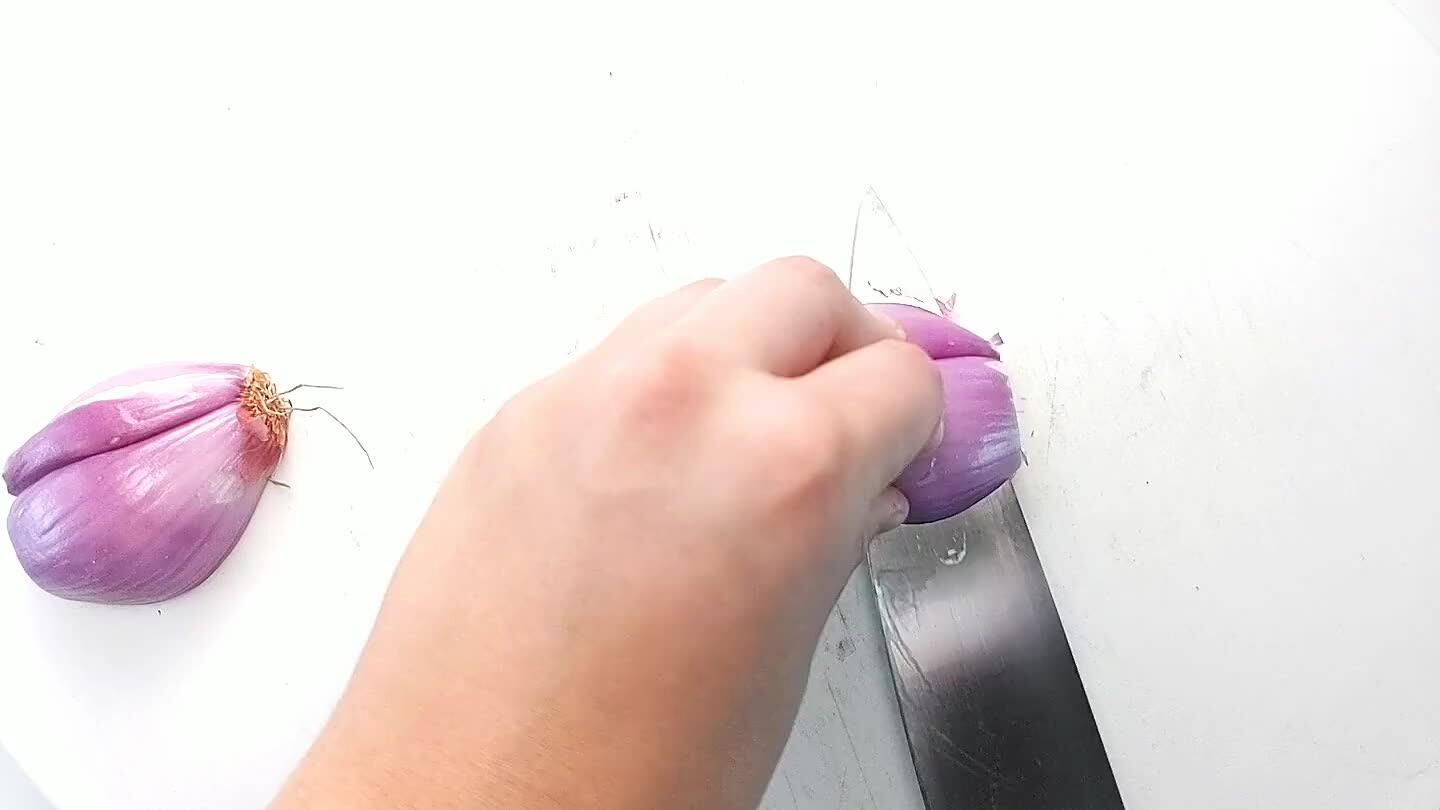 Cut the top of the shallot off, slice in half and peel leaving the root end intact. With the knife parallel to the cutting board, make two or three even cuts into the side of the shallot. Turn the knife so it points towards the root end of the shallot and slice into thin strips. Chop perpendicularly to finish the mince.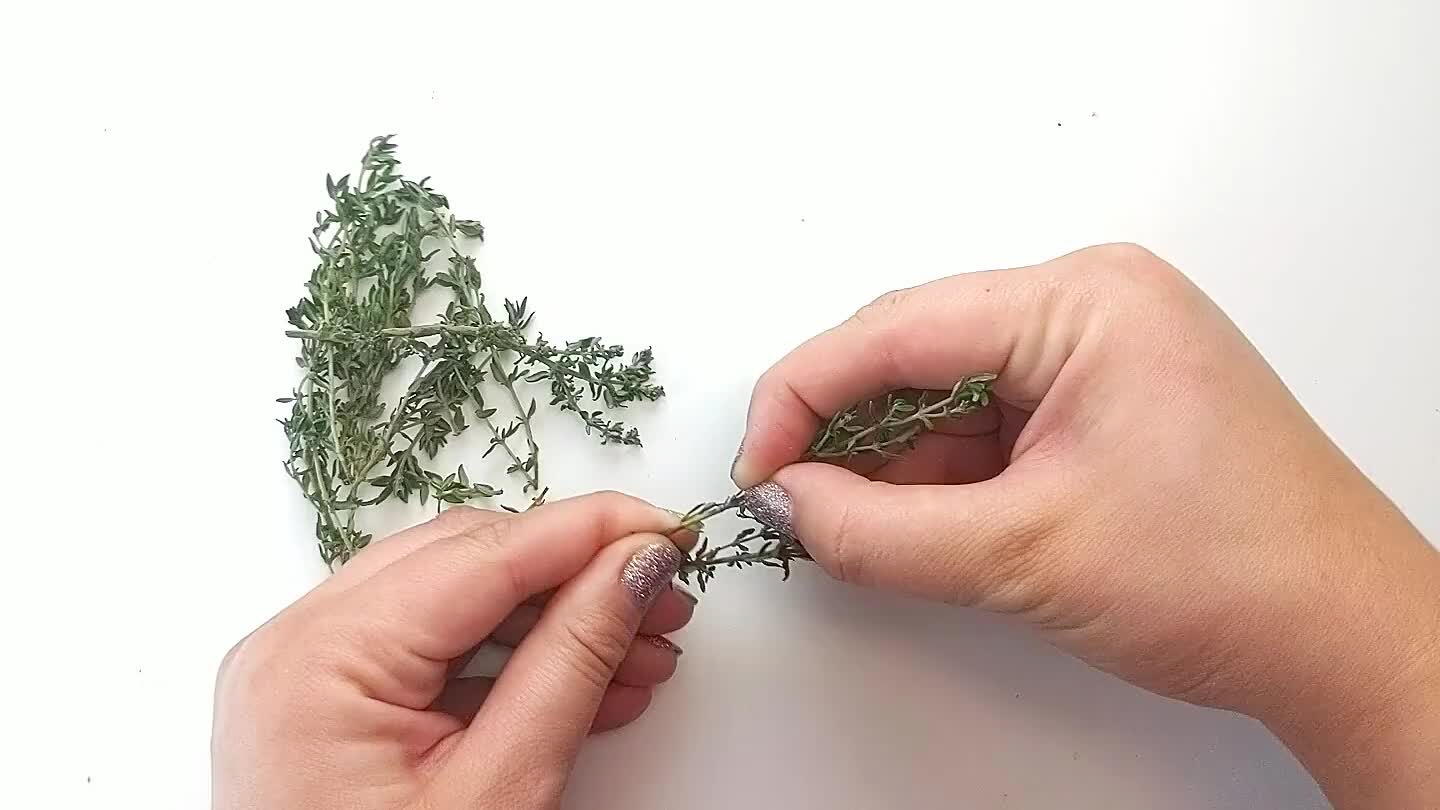 Pluck the leaves of thyme off of the stem.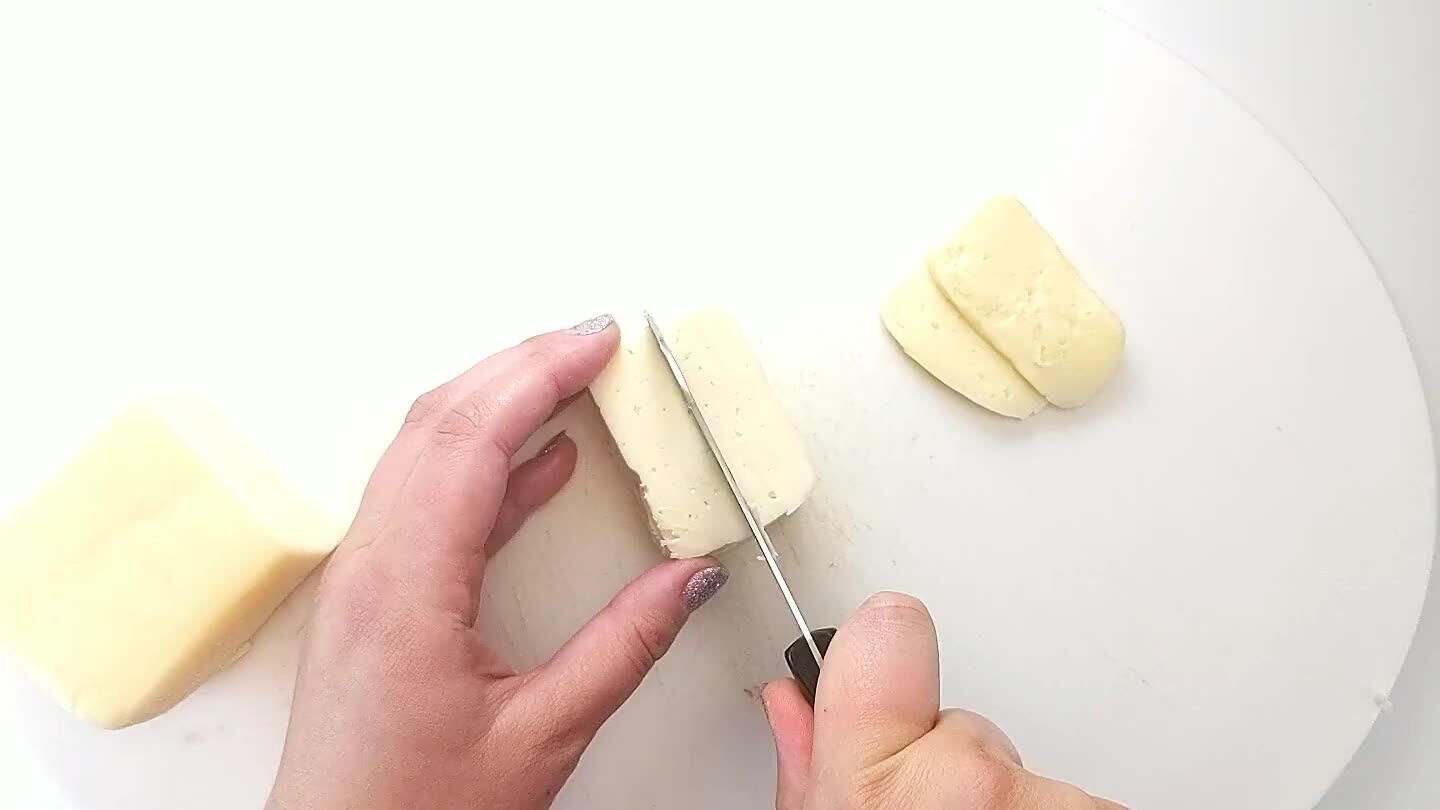 Cut the harvarti into cubes if it comes in a block, otherwise if it's already sliced, cut slices in quarters.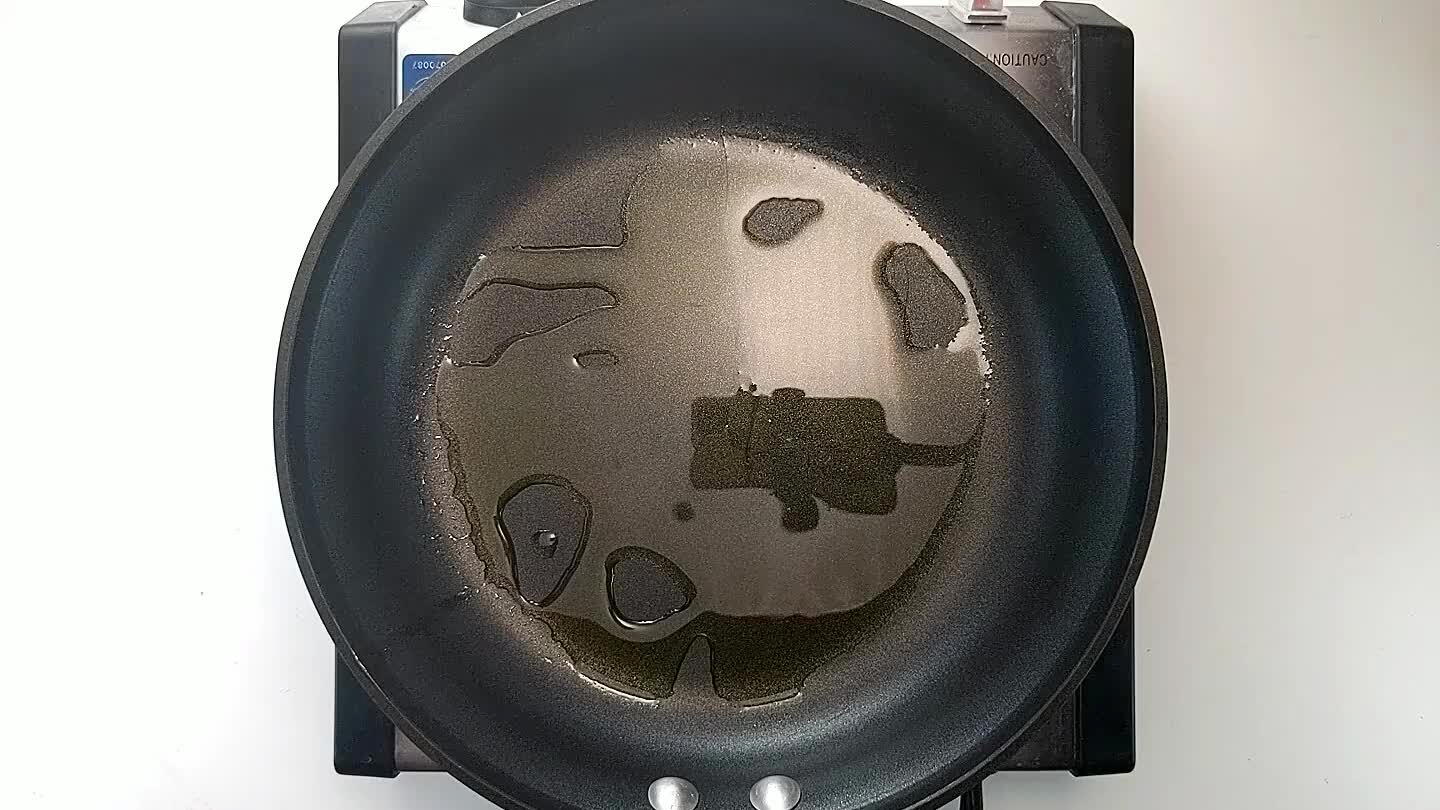 Add some olive oil to the bottom of a skillet. Add the minced shallot and saute until translucent and beginning to brown.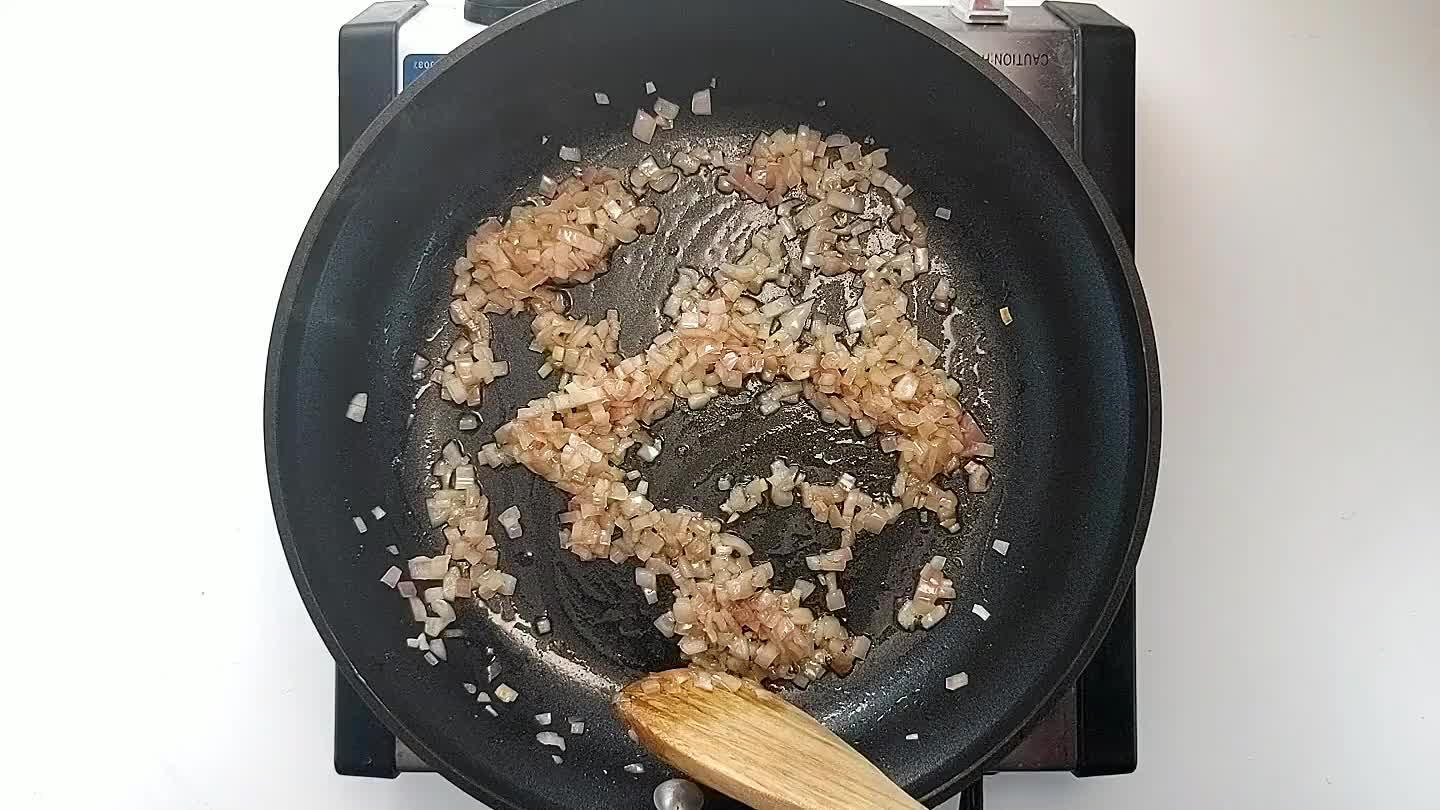 Add the cubed pears to the pan.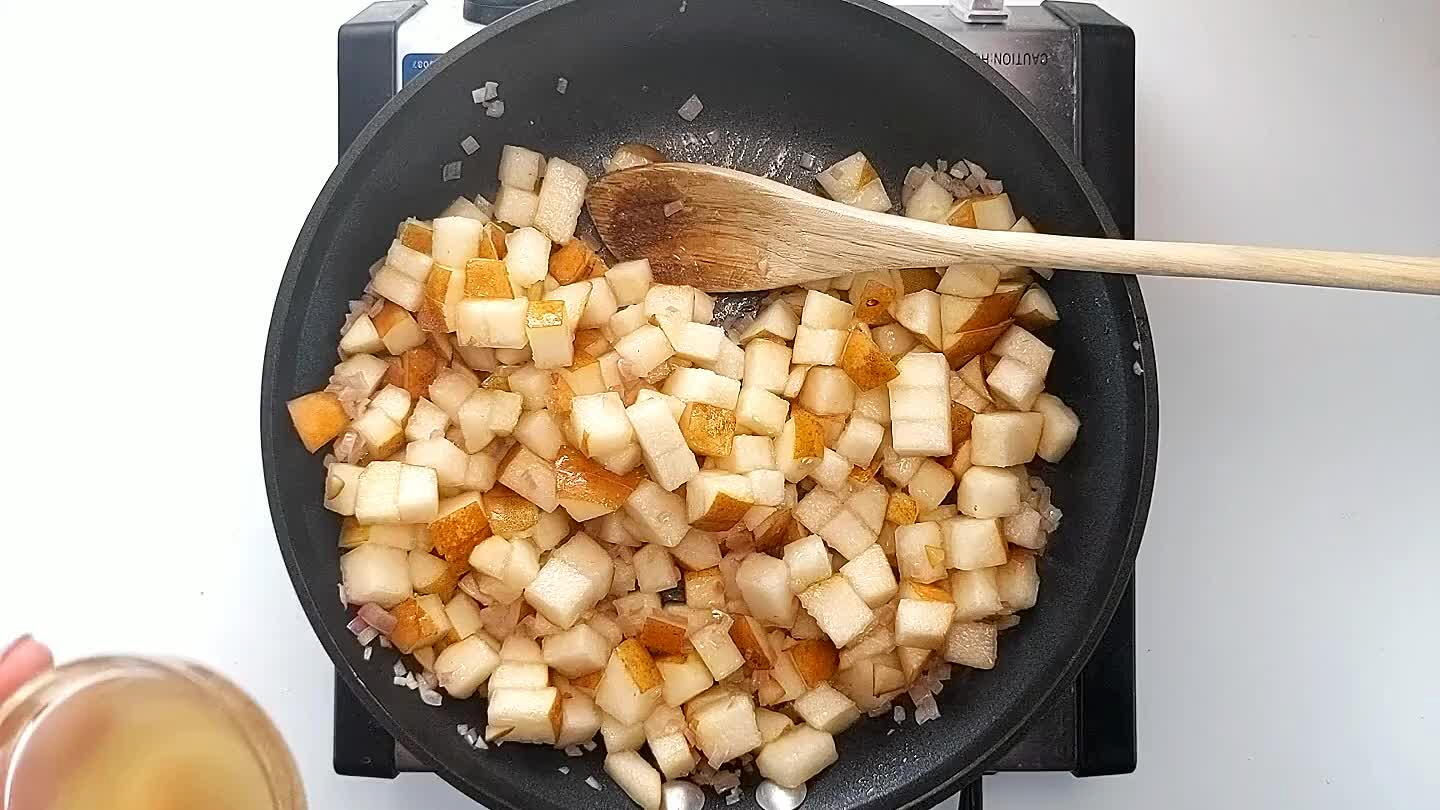 Add the apple cider vinegar, brown sugar and fresh thyme leaves to the pears.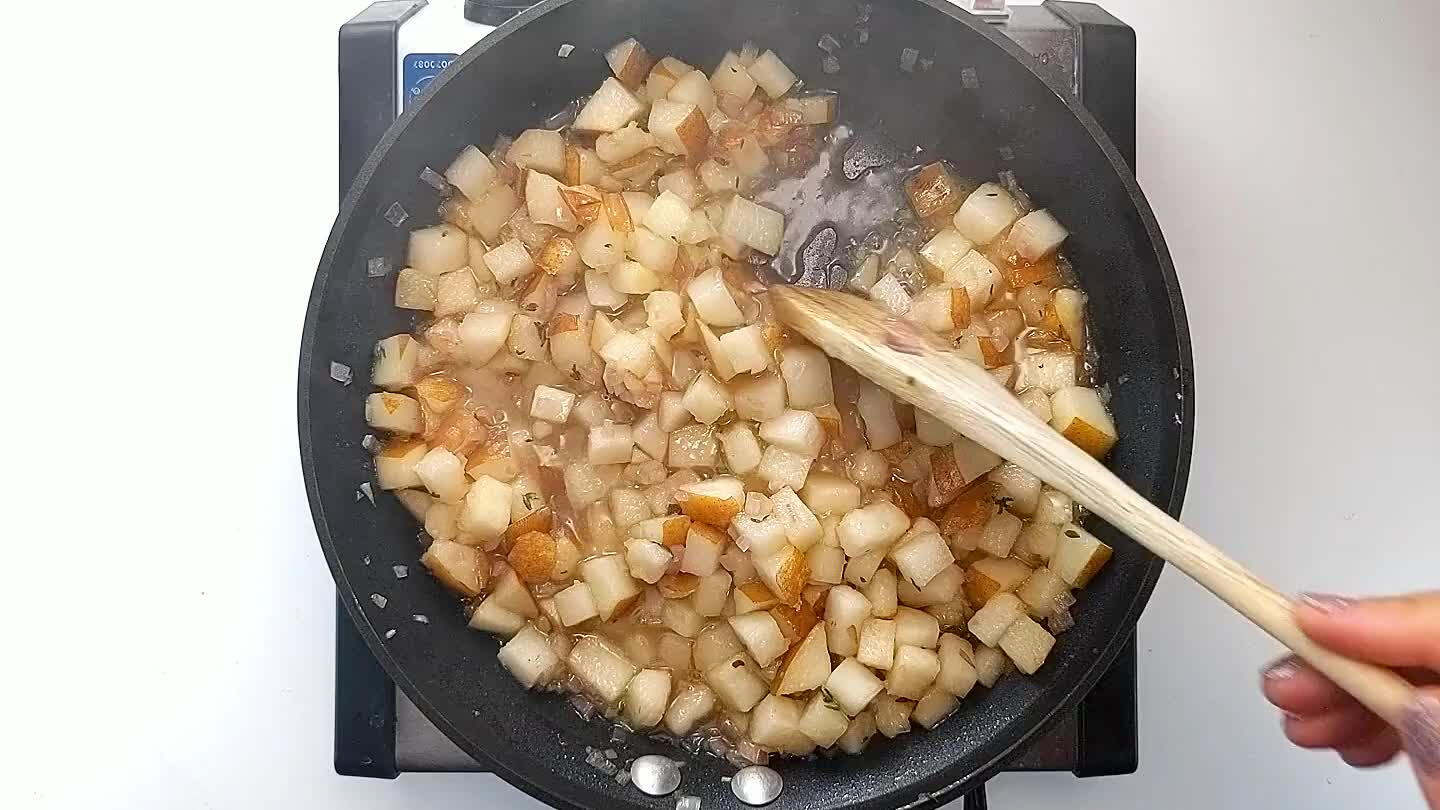 Saute the pears until the liquid reduces down and is nearly gone, about 10 minutes. Set aside to cool slightly.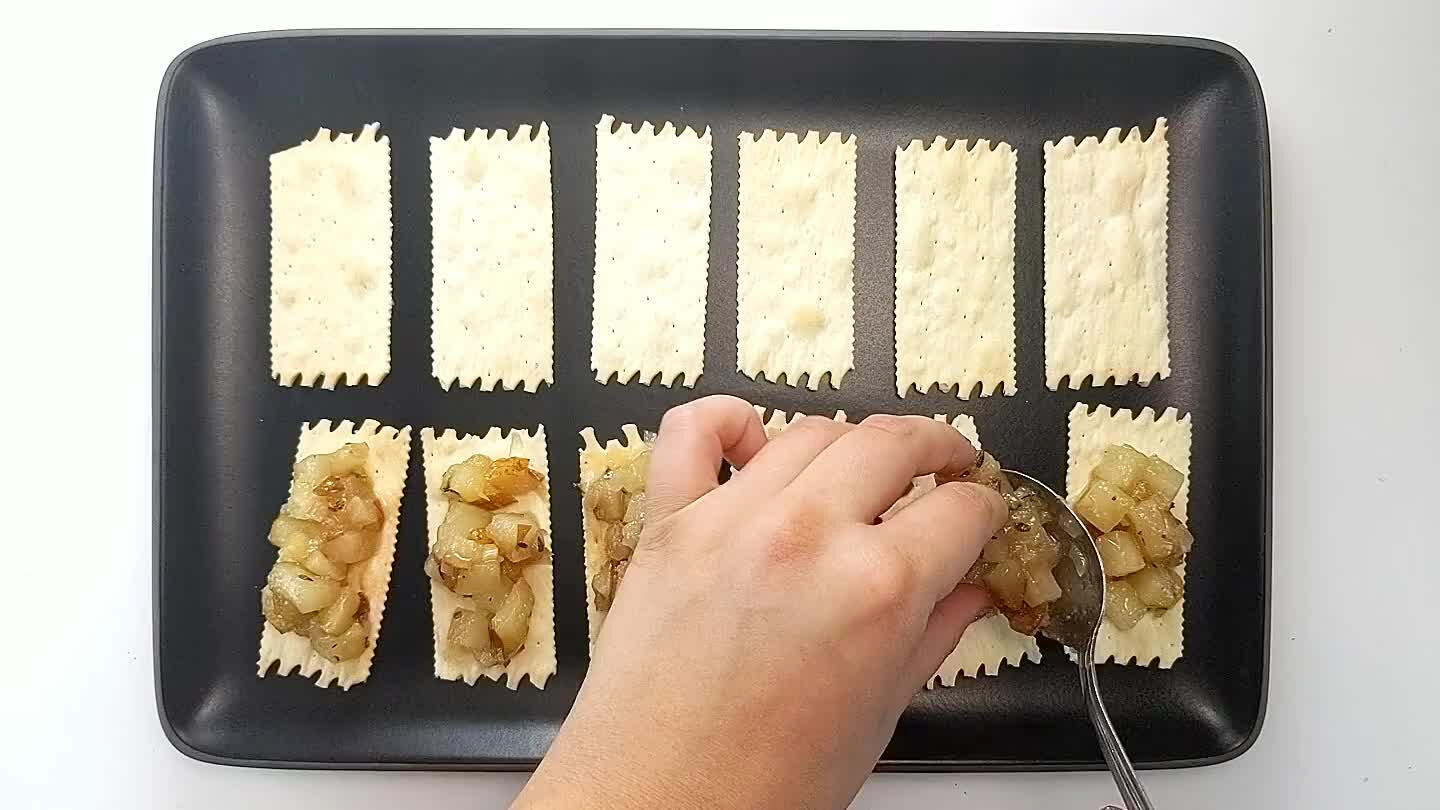 Add a spoonful of pear chutney to the top of each cracker and top with havarti. With sliced havarti, place the cheese on the cracker before the chutney!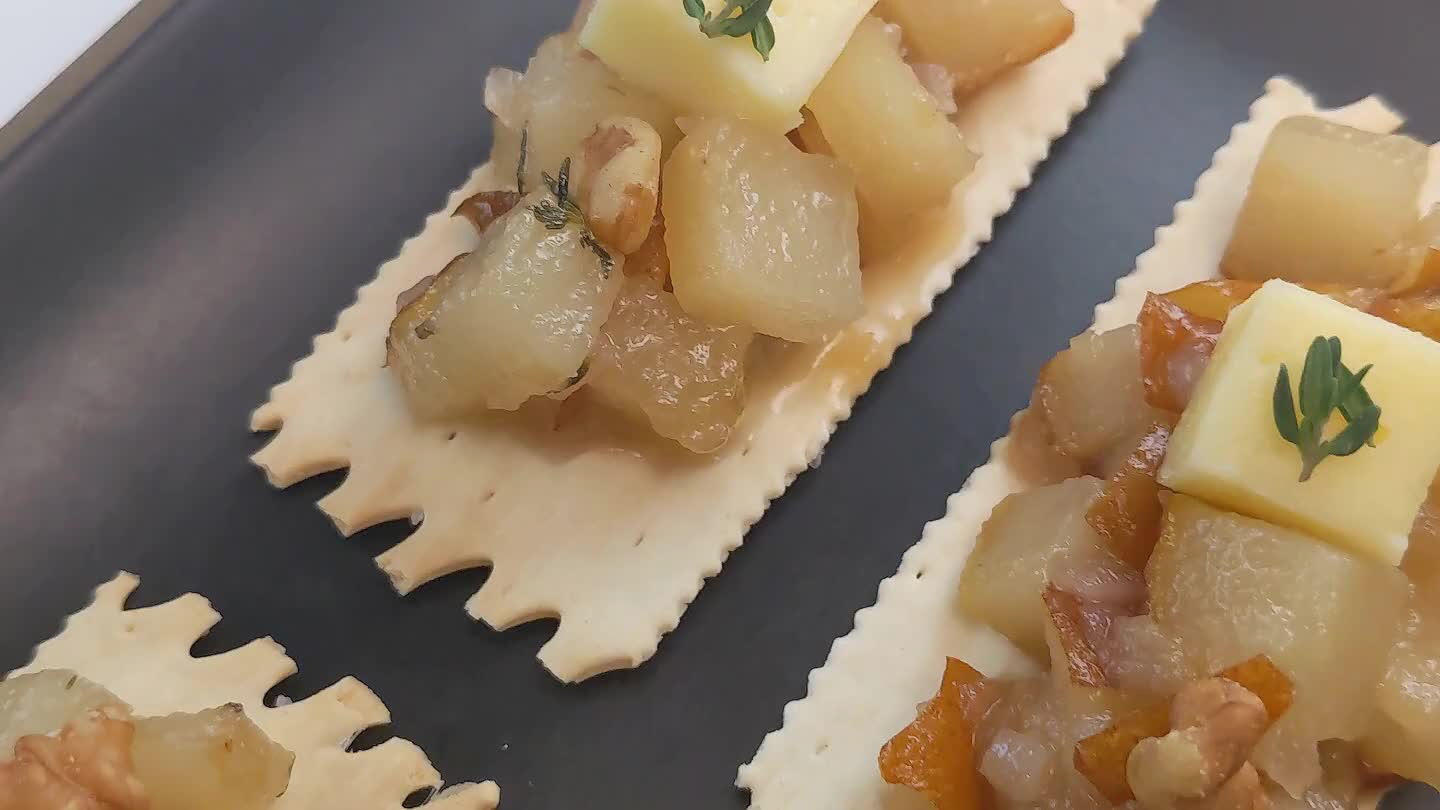 Comments