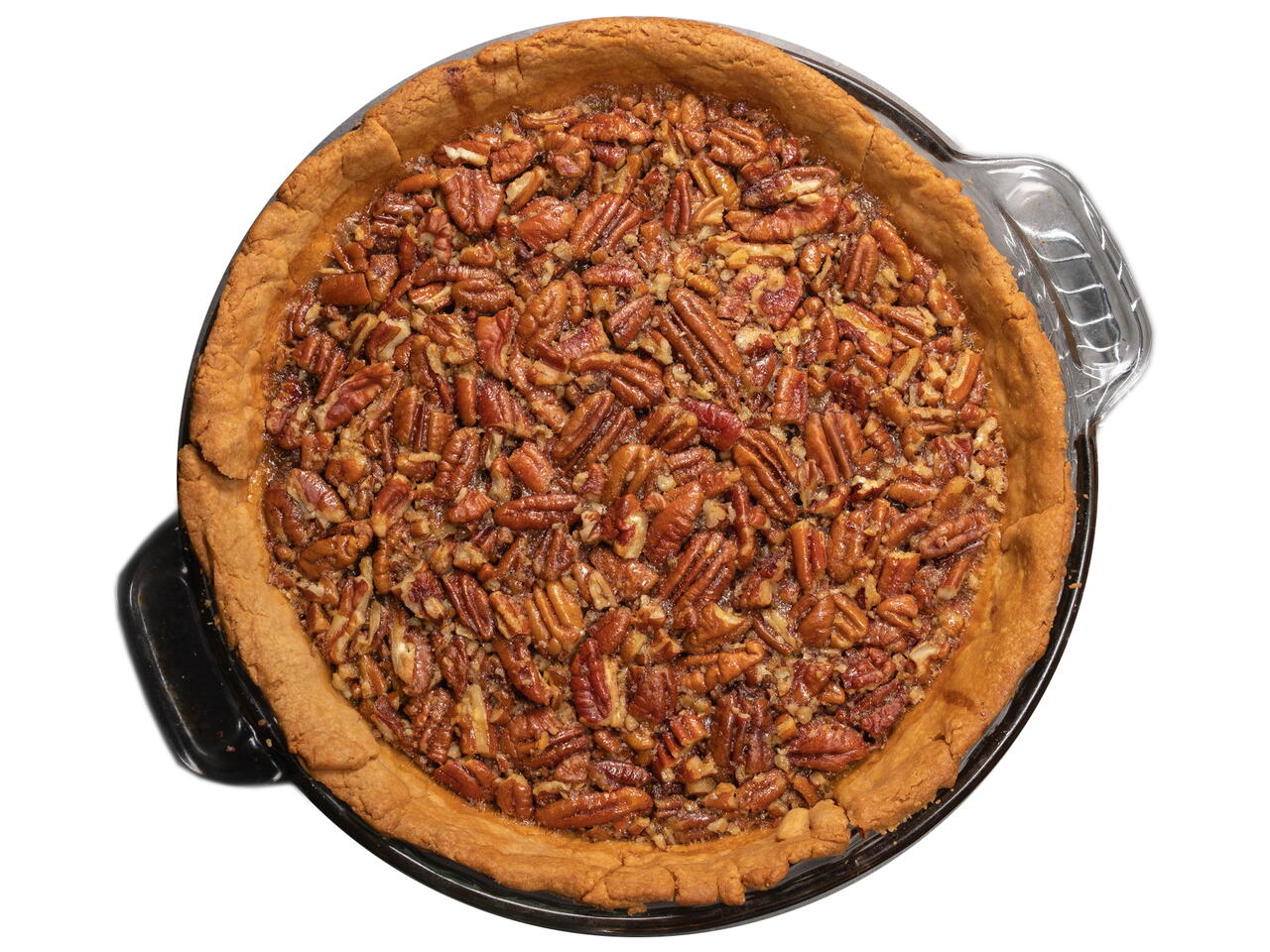 Recipe video made by Ryan
Published on 08/13/2019, viewed by 1616 , 0 Comments
8 portions
90m
One of my favorite pies for sure. This recipe calls for maple syrup as opposed to the classic corn syrup. The flavor is pretty close to the original, just a little lighter and more complex. I did miss that classic corn syrup flavor at first, but the maple grew on me.
What you will need
1 pie shell (9")
1 cup Maple Syrup
3 Eggs
½ cup Light Brown Sugar
1 tsp Vanilla Extract
2 Tbsp Butter
¼ tsp Sea Salt
1 ½ cups Pecans
(Nutritional facts 470 calories, 28.68 g fat, 47.59 g carbohydrates, 8.58 g protein, 448 mg cholesterol, 53 mg sodium)
How to cook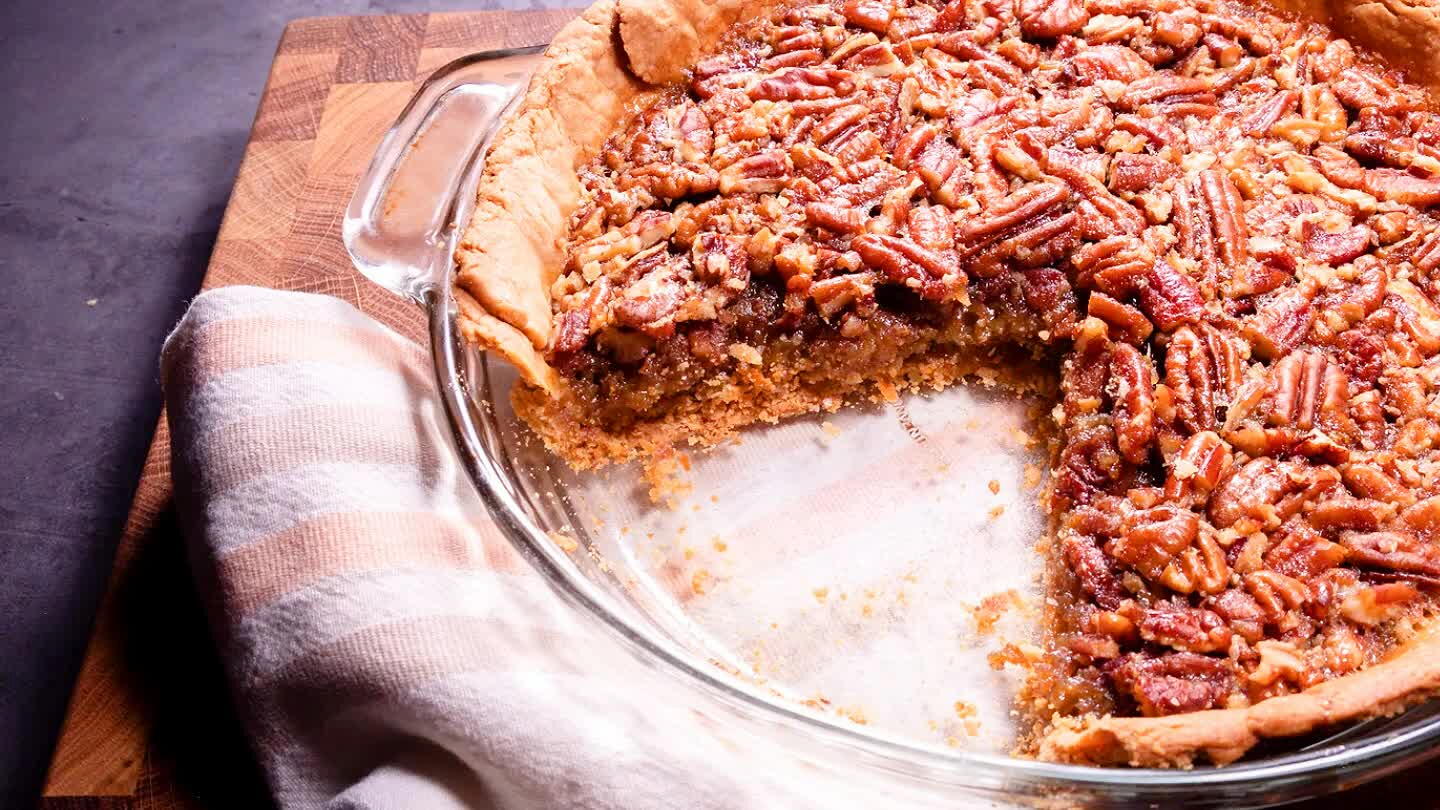 You can buy a pre-made pie shell, but a good homemade pie dough makes all the difference.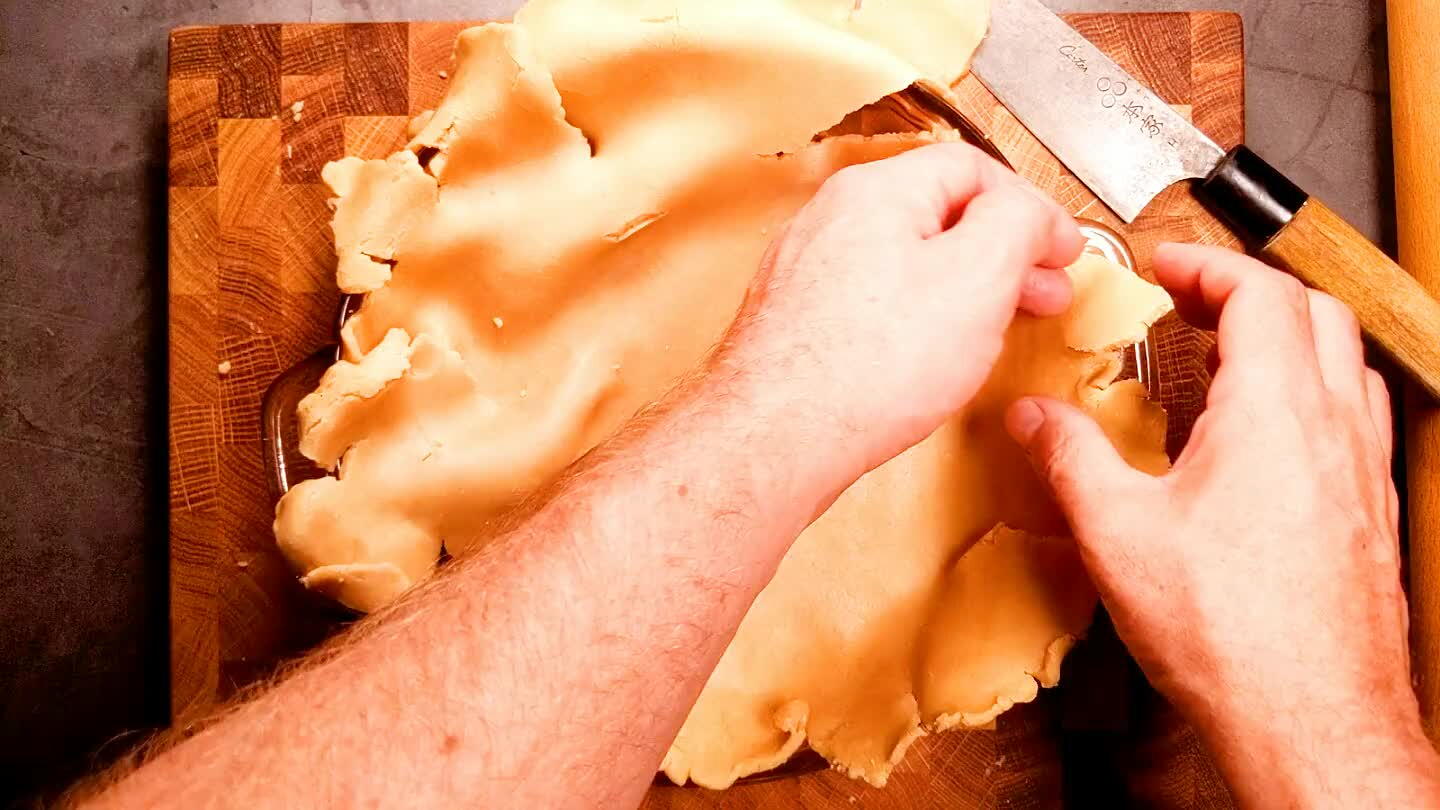 Par bake the pie shell with pie weights for 15 minutes at 350°F, then remove the weights and bake 10-15 minutes longer or until the crust is cooked through and a light golden brown. Cool on a wire rack.
Crack the eggs into a mixing bowl and whisk thoroughly.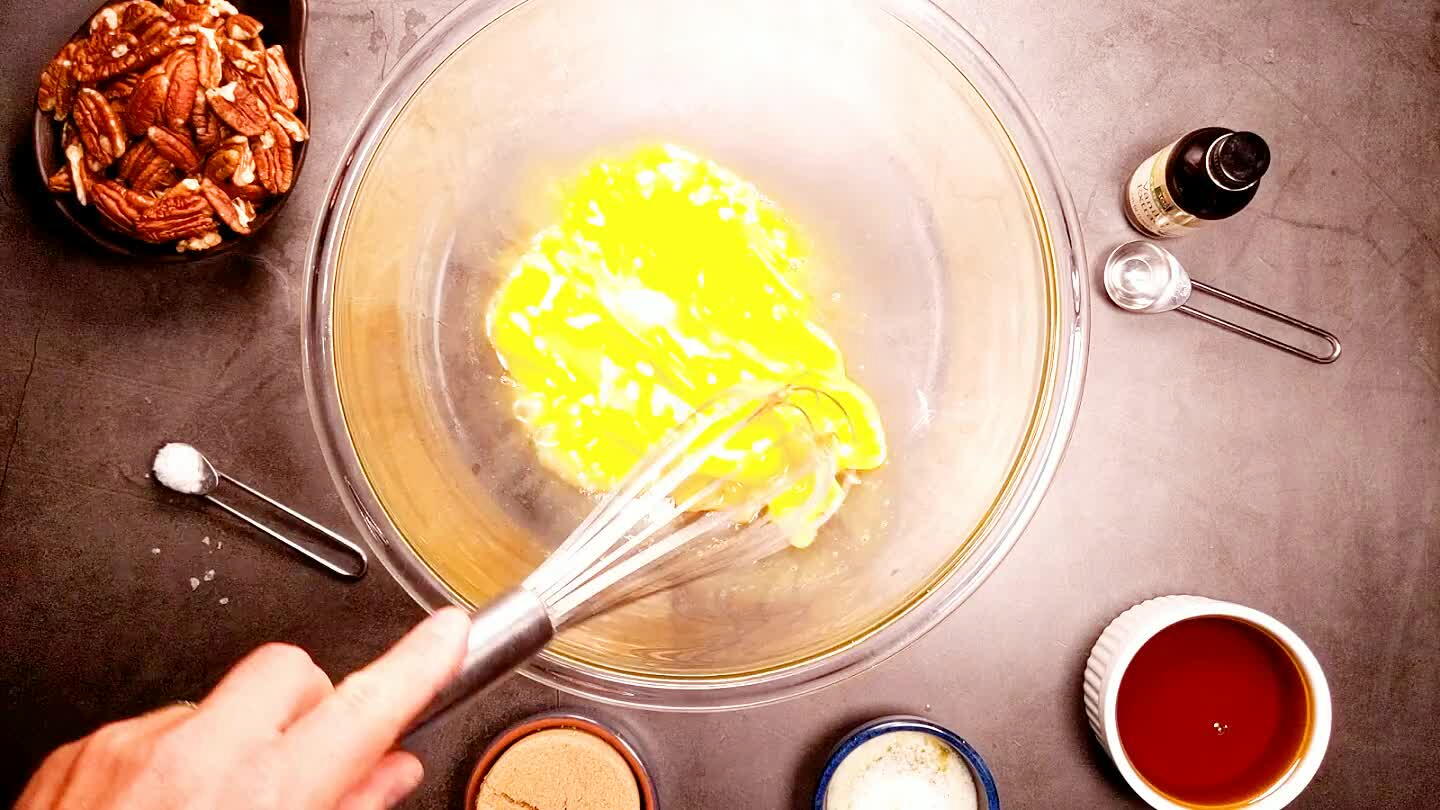 Add the maple syrup
Melt the butter and whisk that in as well.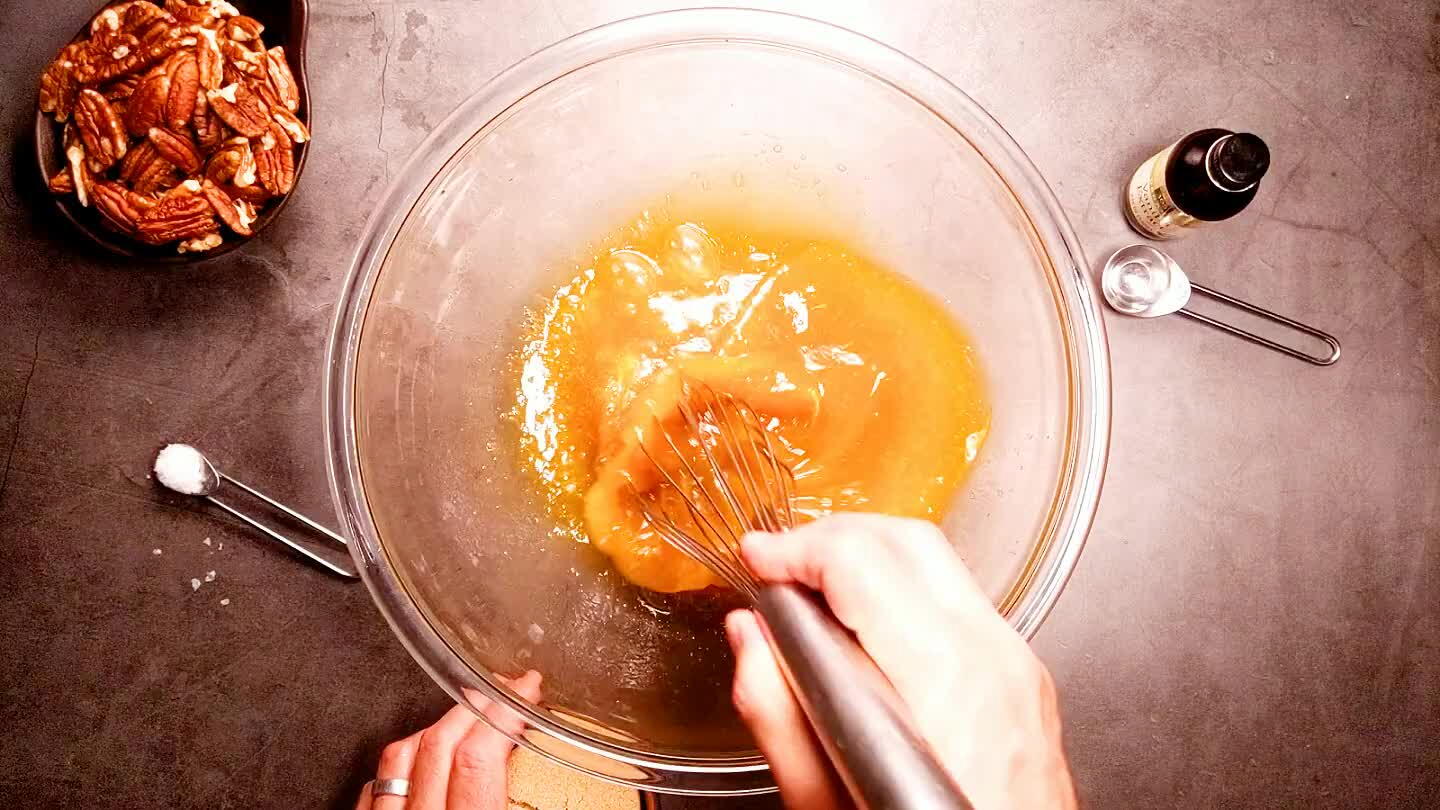 Add the brown sugar.
Add the vanilla extract.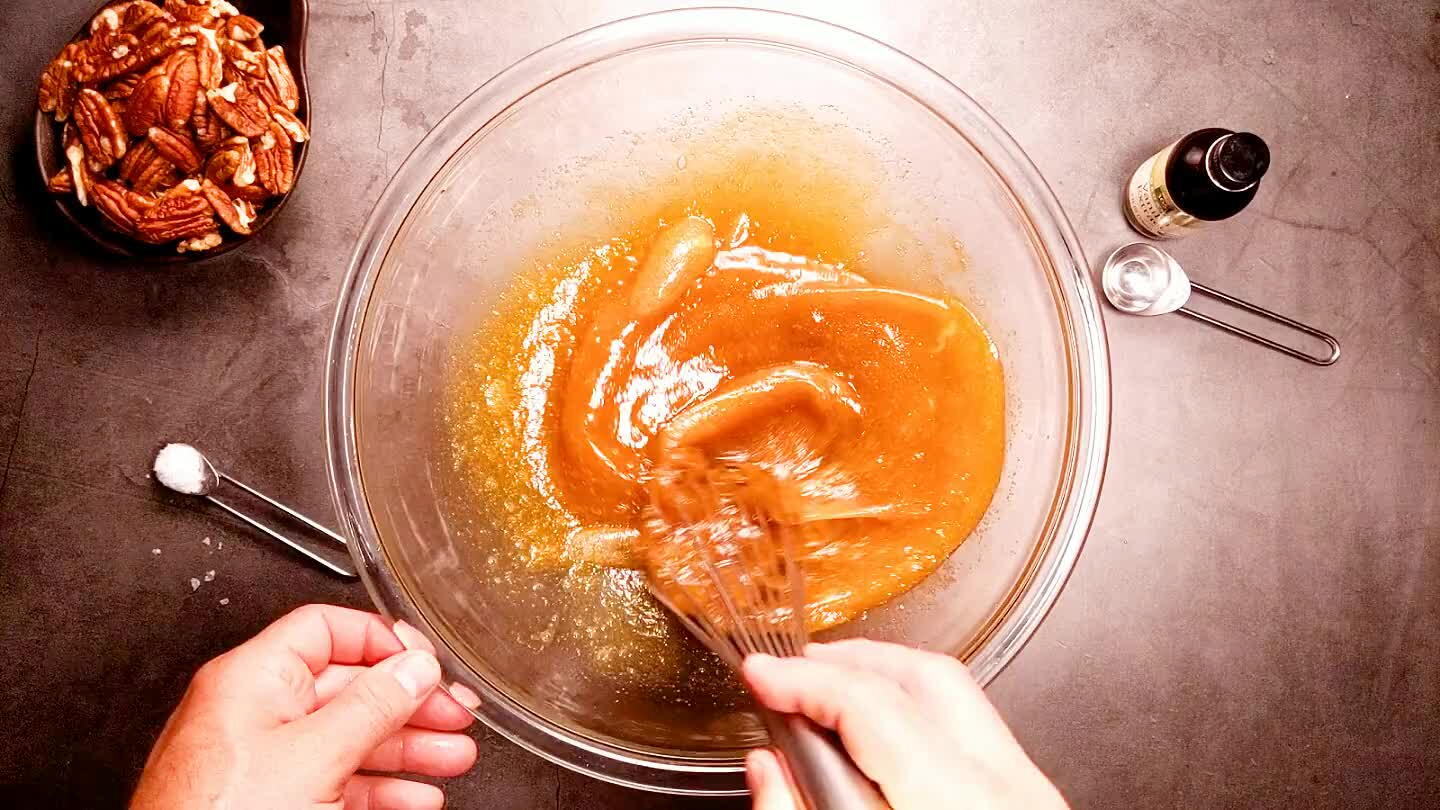 Add the sea salt. The filling is ready now except for the pecans.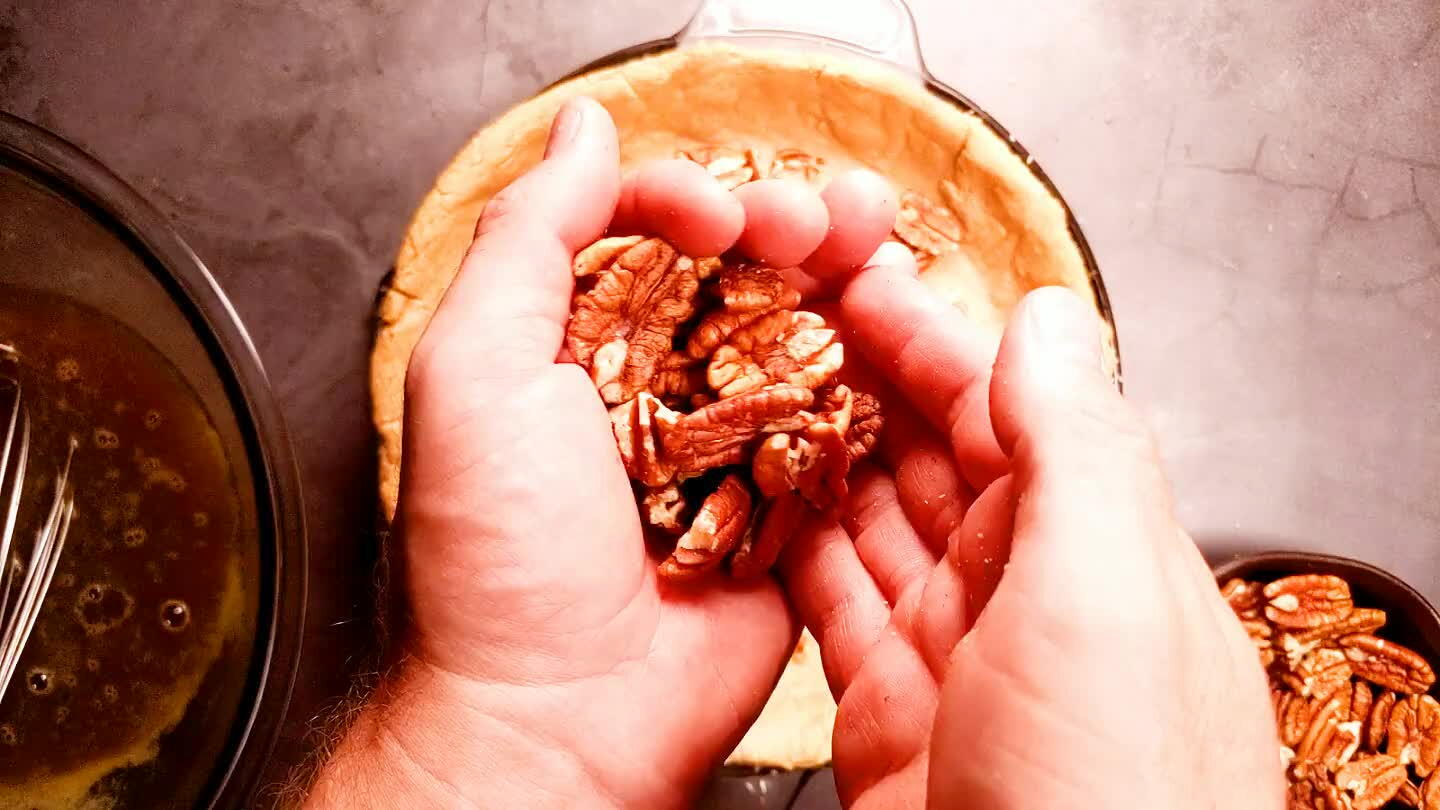 Put the pecans in the pie crust. There's a great debate regarding whether to keep pecans whole or break them up for a pecan pie. I like them crushed a little to make it easier to cut. But a lot of people insist on keeping them whole. It's up to you whether you prefer them crushed or whole. Either way, you may want to reserve some whole nuts to arrange on top for aesthetic reasons.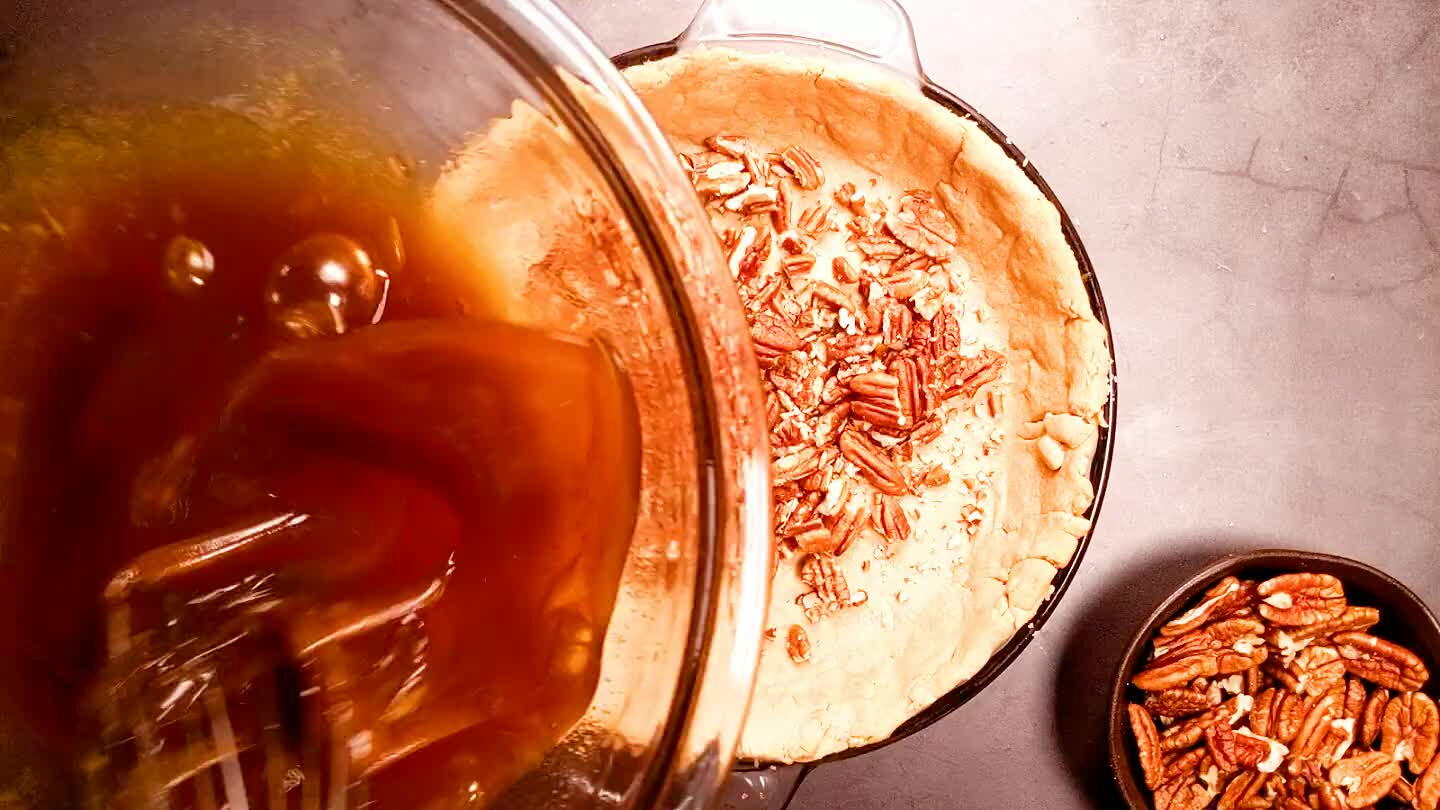 Pour in the filling.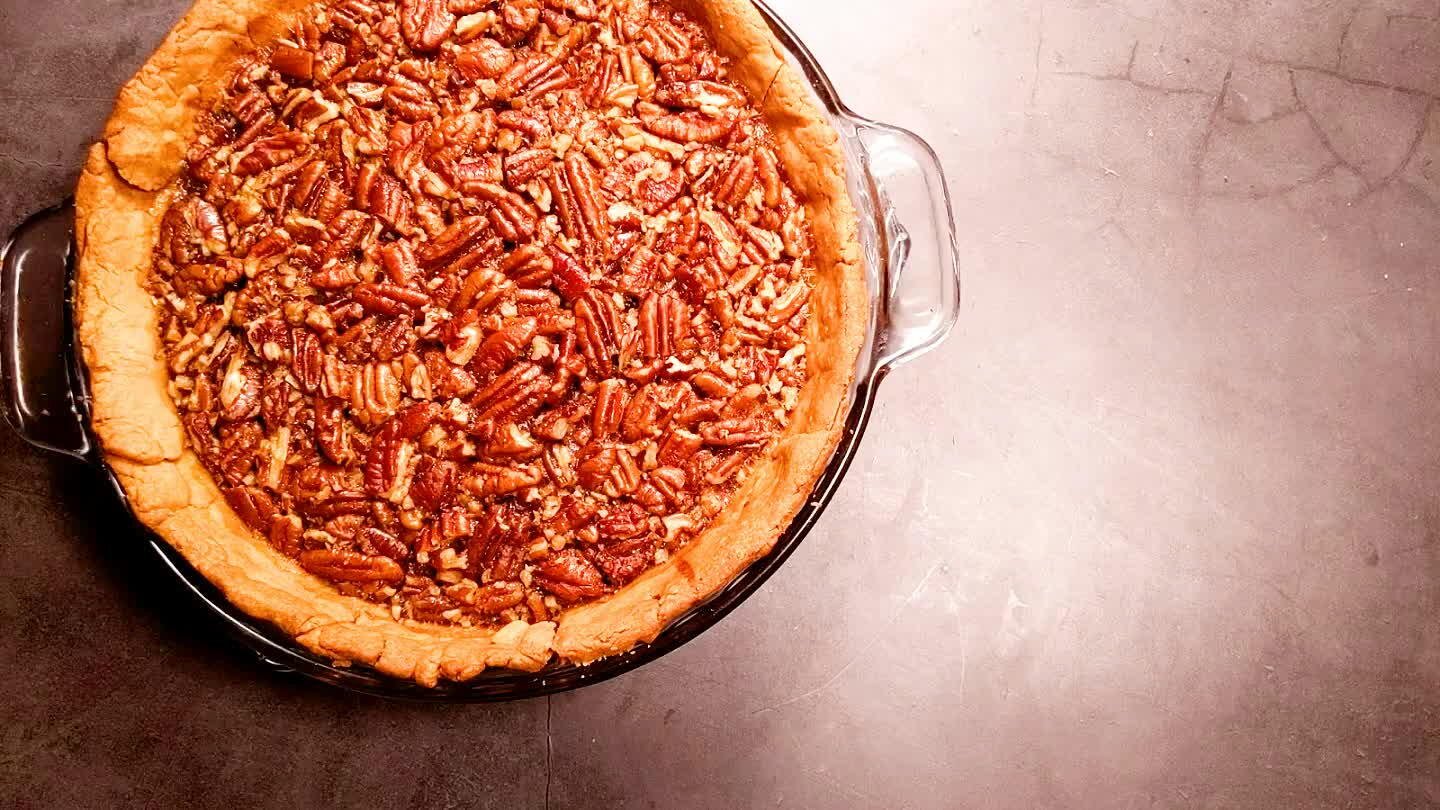 Bake for 50-55 minutes at 350°F. Baking pecan pies can be notoriously tricky. Make sure your oven temperature is accurate. Add an extra egg to the filling if you're using smaller eggs. Your pie is cooked when the nuts on top are exposed and sticky and the filling doesn't jiggle from shaking.
Comments