Pennsylvania Dutch Crockpot Ham and Beans with a Twist!
Dutch Ham and Beans with... squash!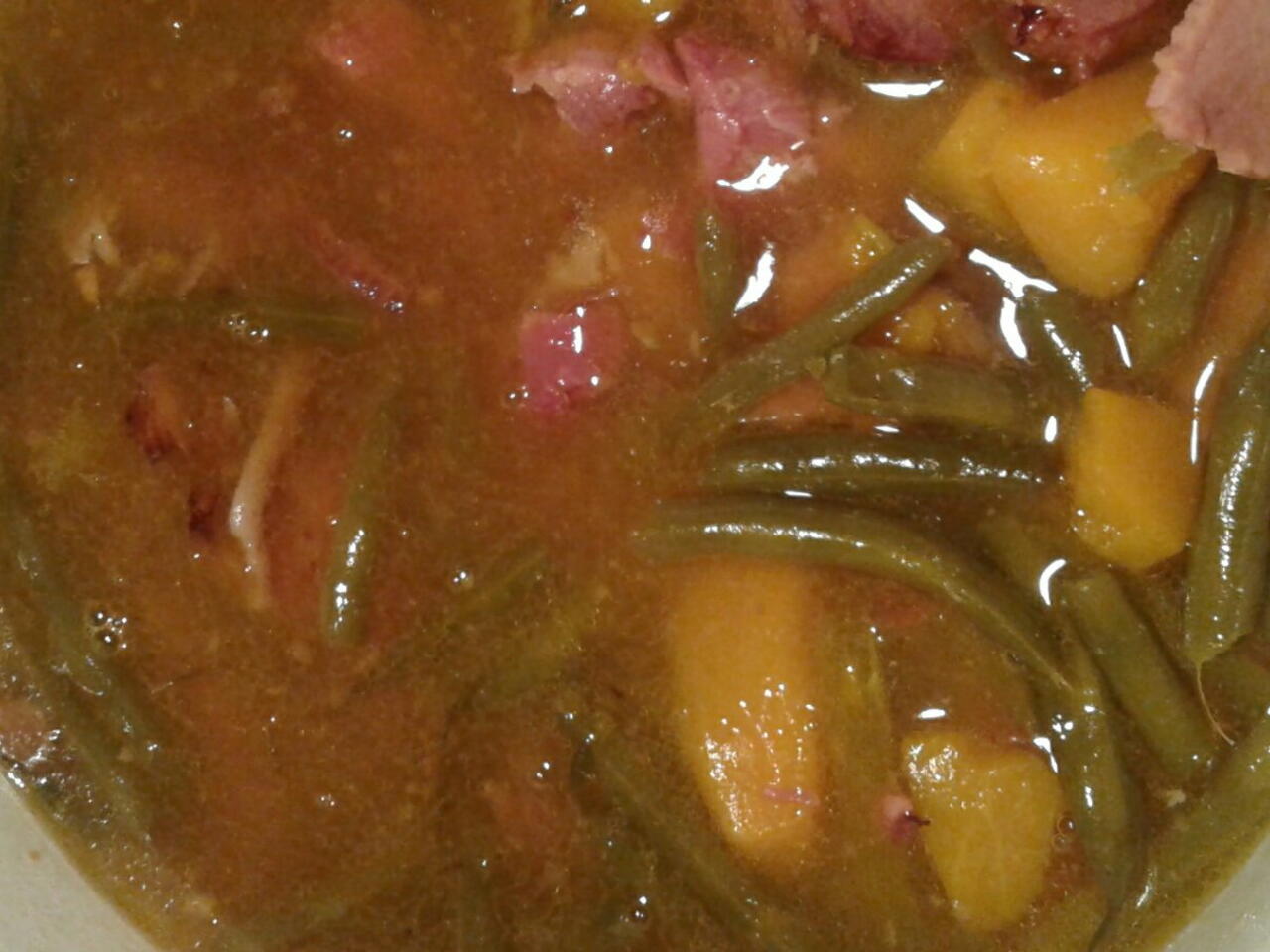 Recipe video made by Danielle
Published on 04/15/2018, viewed by 2337 , 3 Comments
Not only is it healthier, It's WAY tastier! Being from dutch country (Lancaster) Pa I grew up loving the traditional version of this dish, which uses potatoes. It's my all-time favorite comfort food. But lately I have been trying to eat healthier and make sure I'm meeting my nutritional goals. I found the old recipe lacking in areas I need. Also I have fallen madly in love with squash! For this recipe I choose Buttercup because I thought the texture and flavor would work and it worked amazing!
What you will need
1.5lbs ham neck
7lbs ham shank (more meat less fat as the neck does most of the flavoring
4lbs buttercup squash, I would definitly suggest using this type of squash!
2lbs green beans/string beans
water
cook in crockpot on high 4-6hrs or on low 8+hrs
Paleo friendly! 3 ingredient recipe! just ham green beans & squash
How to cook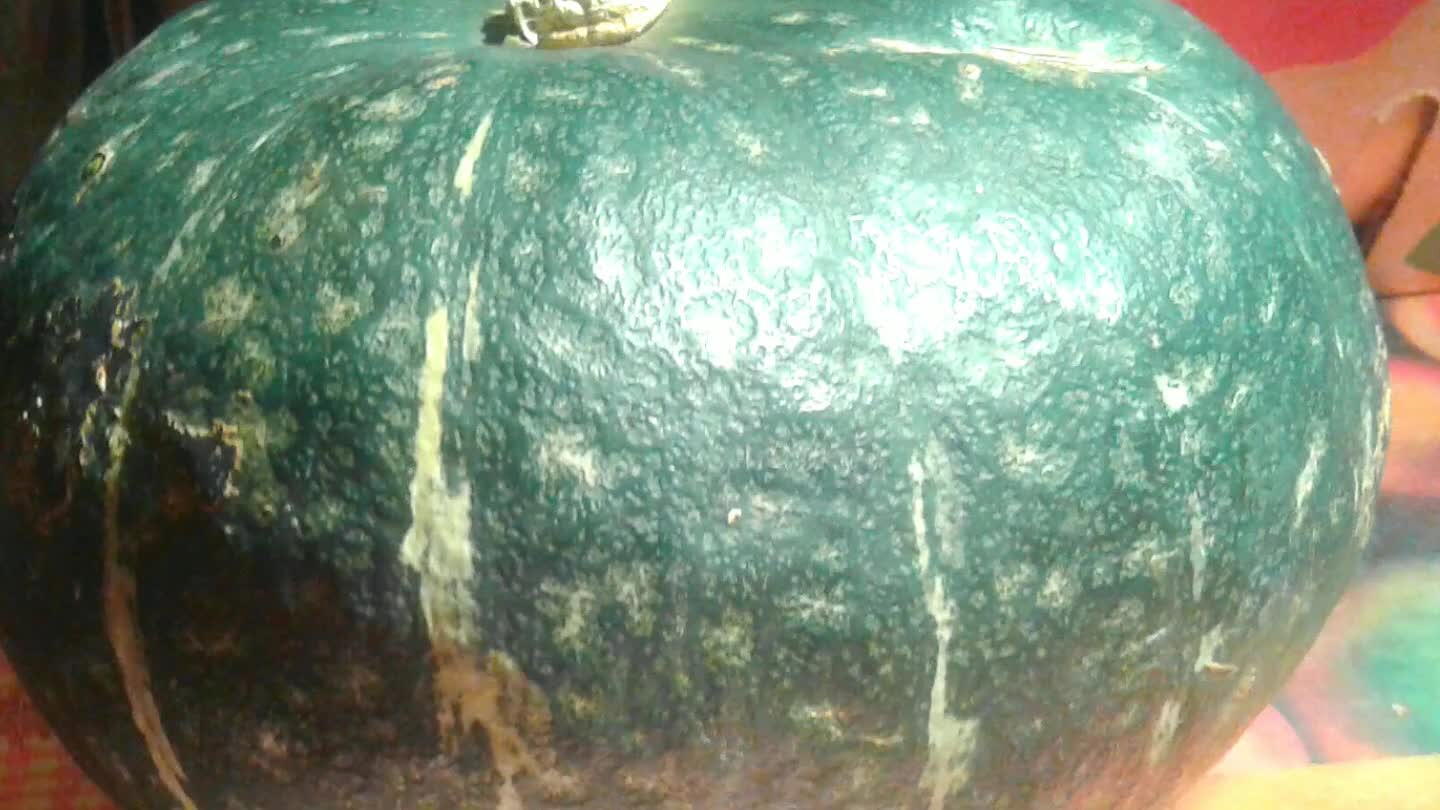 For those not familiar Buttercup squash this is what your looking for. Although sometimes labeled Kabocha they are not. They look very similar but have a different taste and texture. If you accidentally get a Kabocha instead it's not a huge deal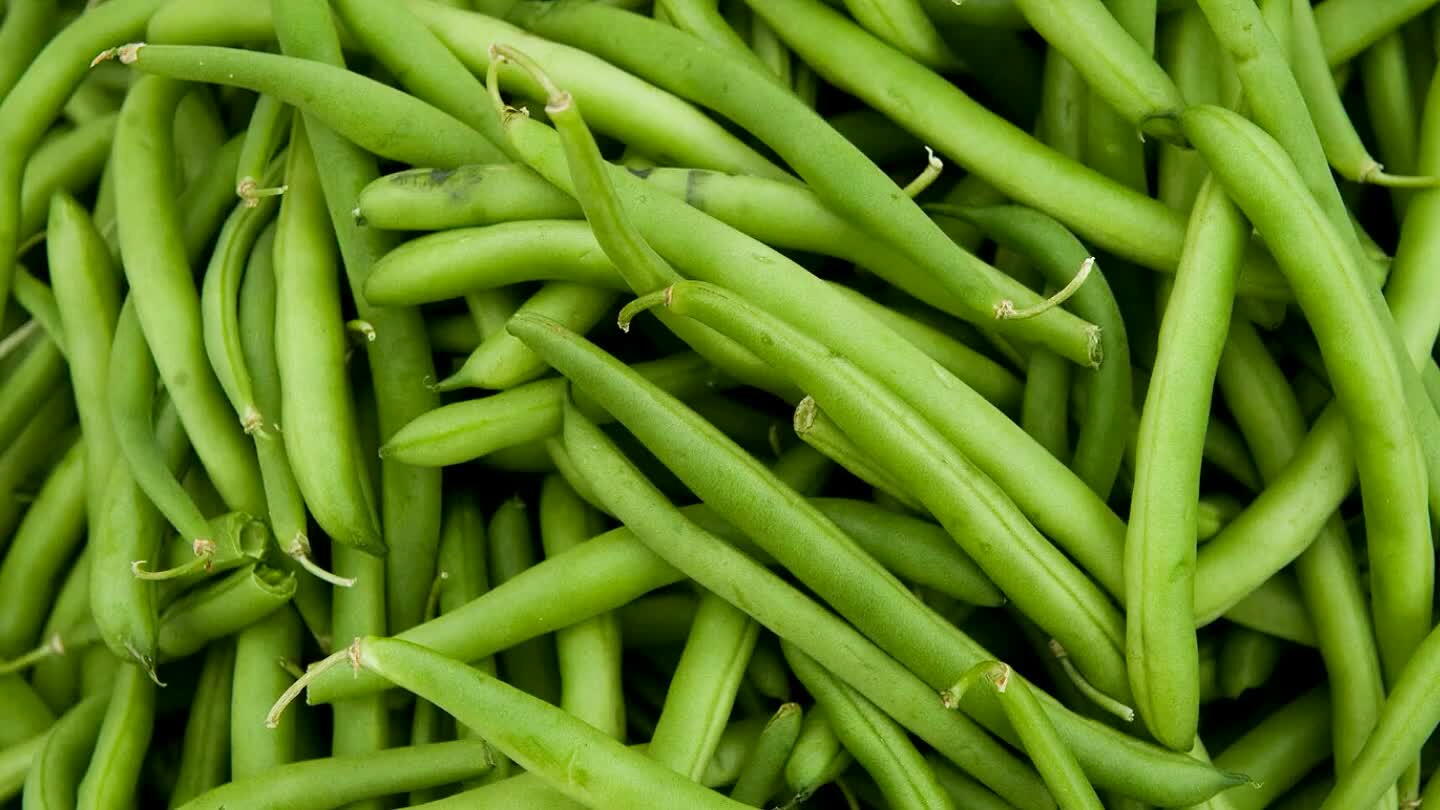 Cut tips off green beans and cut in half. Place green beans in bottom of your crockpot.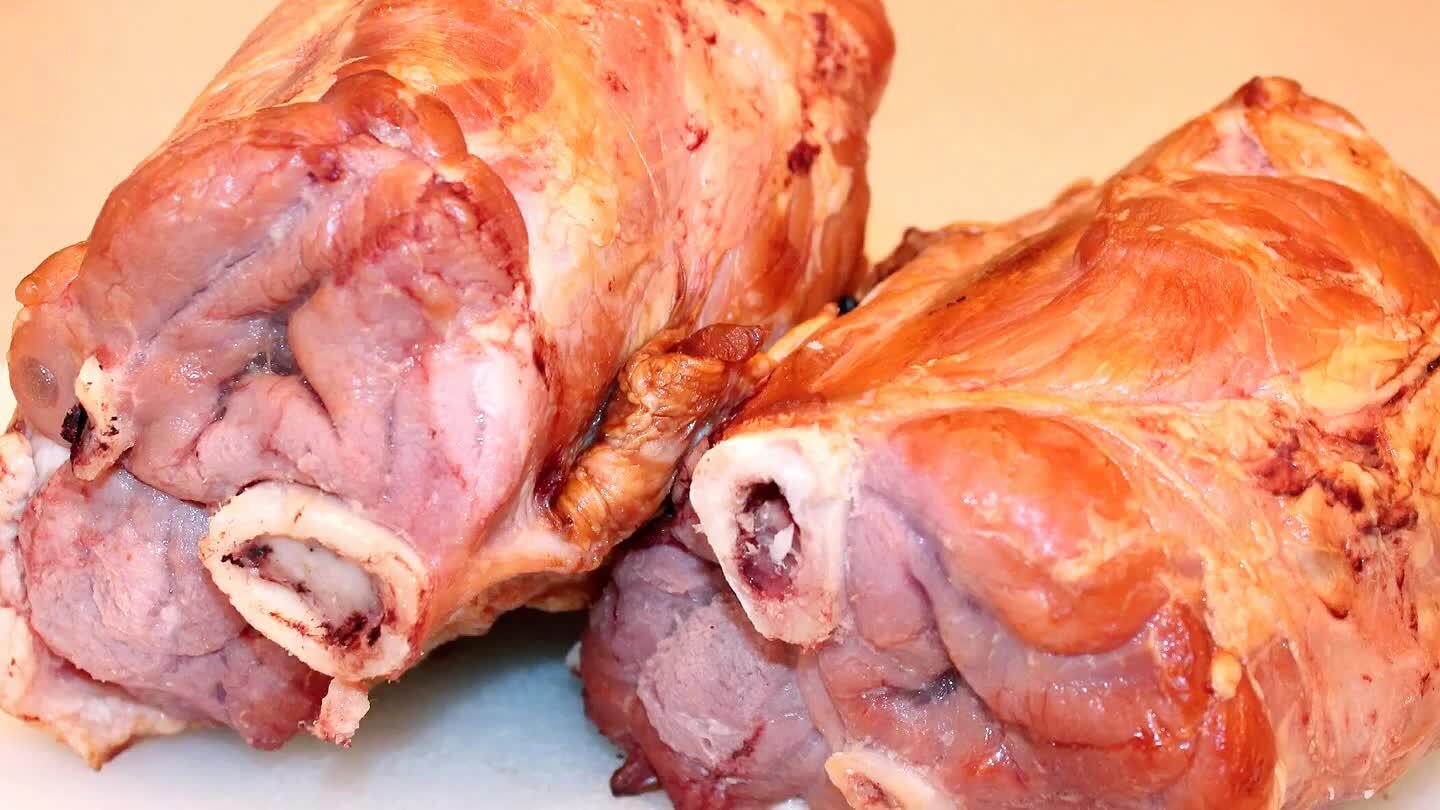 Place ham shanks and neck bones on top of green beans then fill crockpot with water until ham and beans are mostly covered. Cook on high for 4 hours or until ham starts to fall apart. Don't worry about adding spices as the ham will be enough.
Prep squash
While ham is cooking remove skin from squash, cut in half and remove seeds. Cut squash into 2-3" chunks, set aside until ham is ready.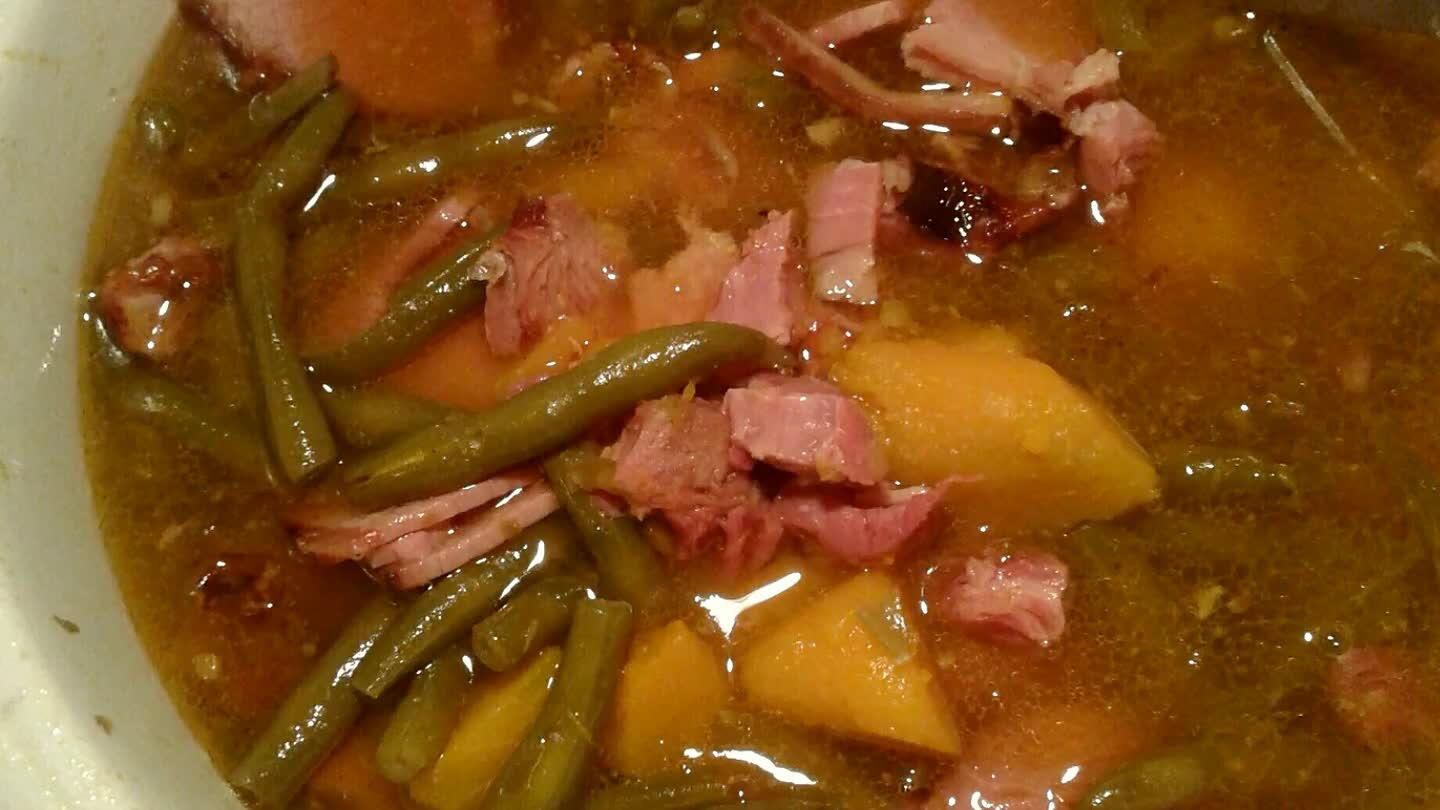 Once ham is ready, stir to breakup meat and remove bones, fat and any skin that has gotten tough. Add squash and submerge it in the liquid as much as possible. Cook another aprox 40mins-2hrs until squash is tender. Turn off heat, let cool then serve!
Comments