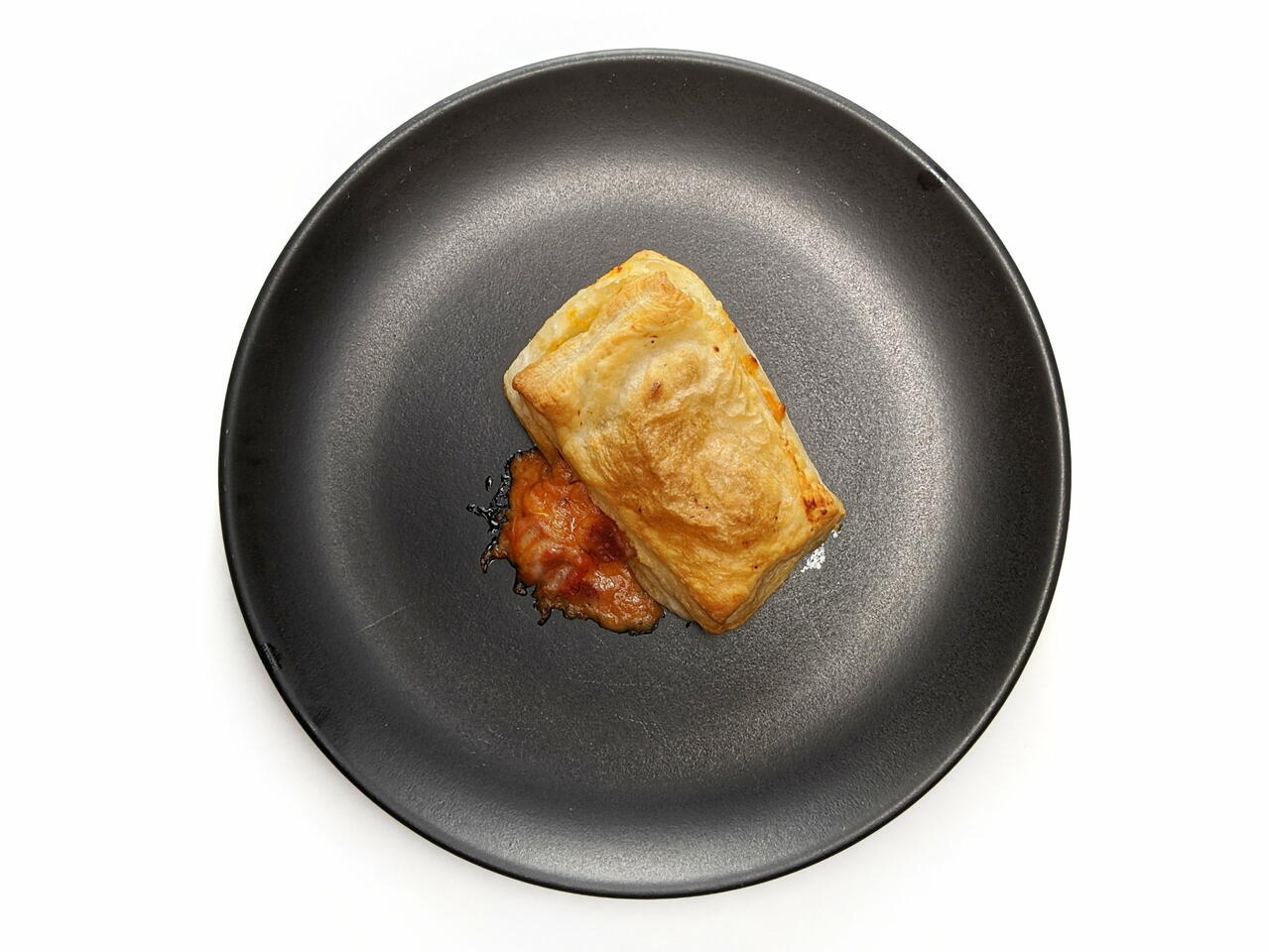 Recipe video made by Ryan
Published on 05/18/2020, viewed by 360
12 portions
35m
Flakey, buttery puff pastry, oozing gooey mozzarella. Like a giant pizza roll. I wouldn't say these classify as health food. Make a big batch and tuck a few in the freezer. When your future self comes home late and needs a snack, they can pop one of these in the microwave and be thankful.
What you will need
4 oz. Pepperoni
1 cup Marinara
1 Tbsp Cornstarch
1/2 cup Grated Parmesan
1 cup Shredded Mozzarella
28 oz. Puff Pastry
(Nutritional facts 455 calories, 30.95 g fat, 33.38 g carbohydrates, 10.97 g protein, 19 mg cholesterol, 487 mg sodium)
How to cook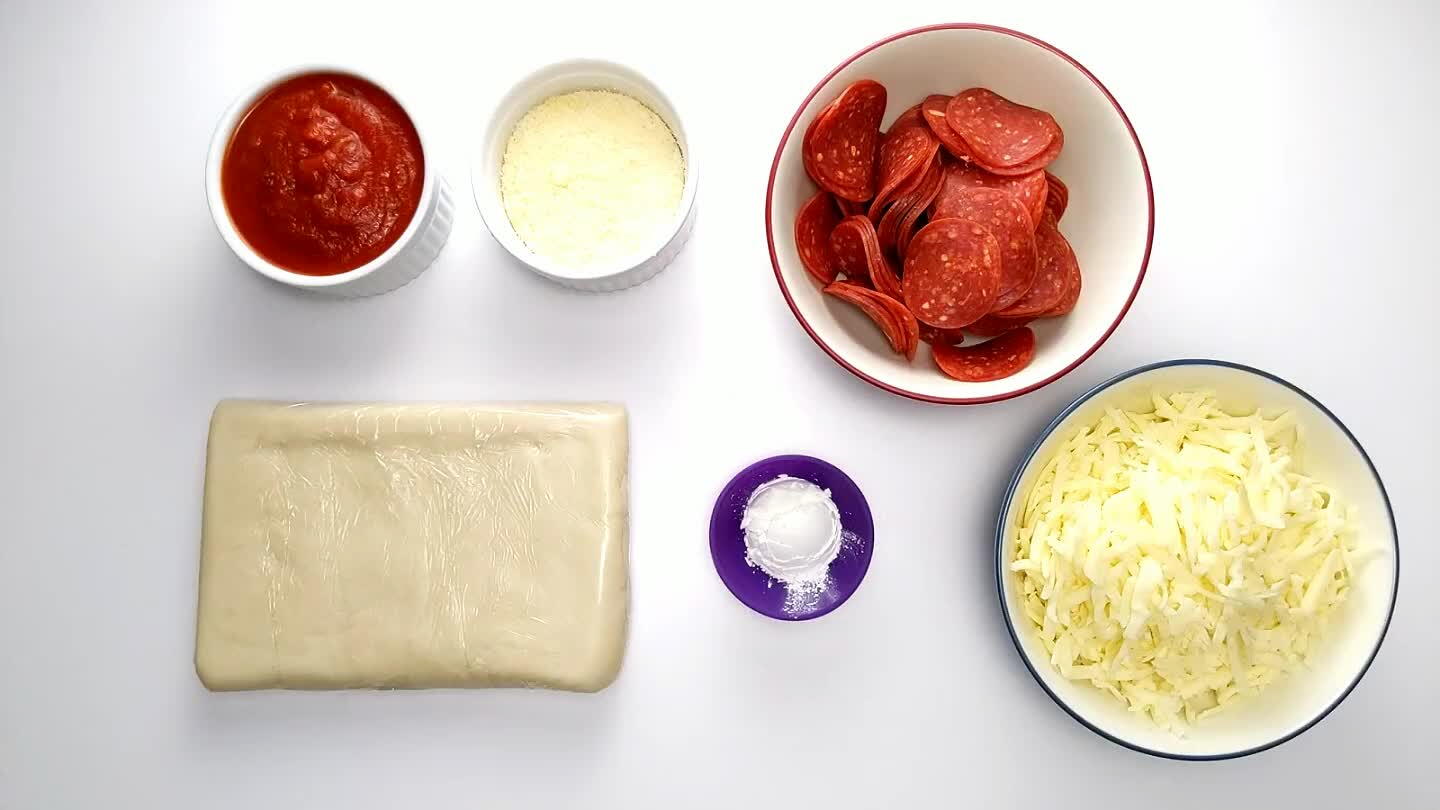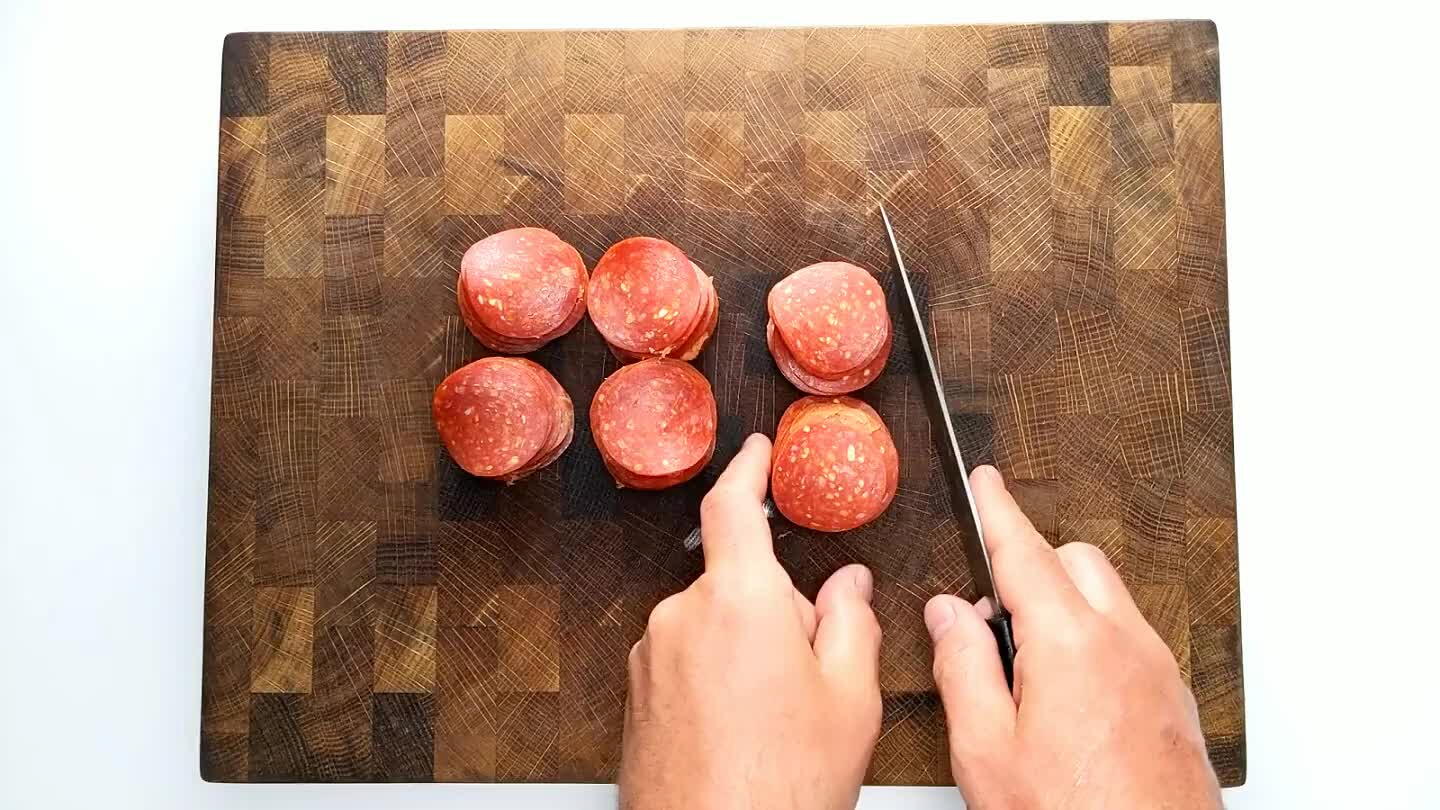 Chop up the pepperoni into smaller chunks.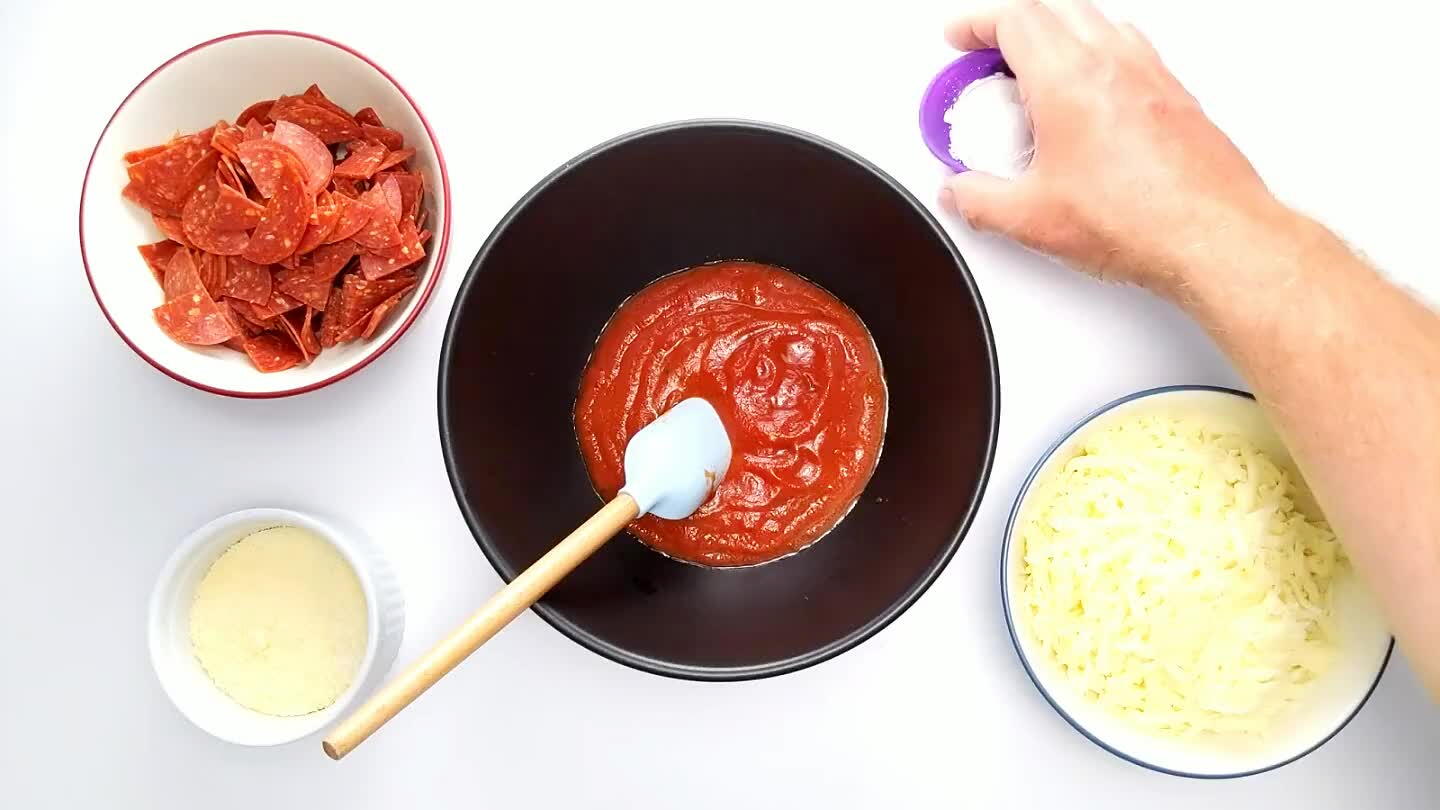 Put the marinara in a medium-sized mixing bowl.
Stir in the cornstarch.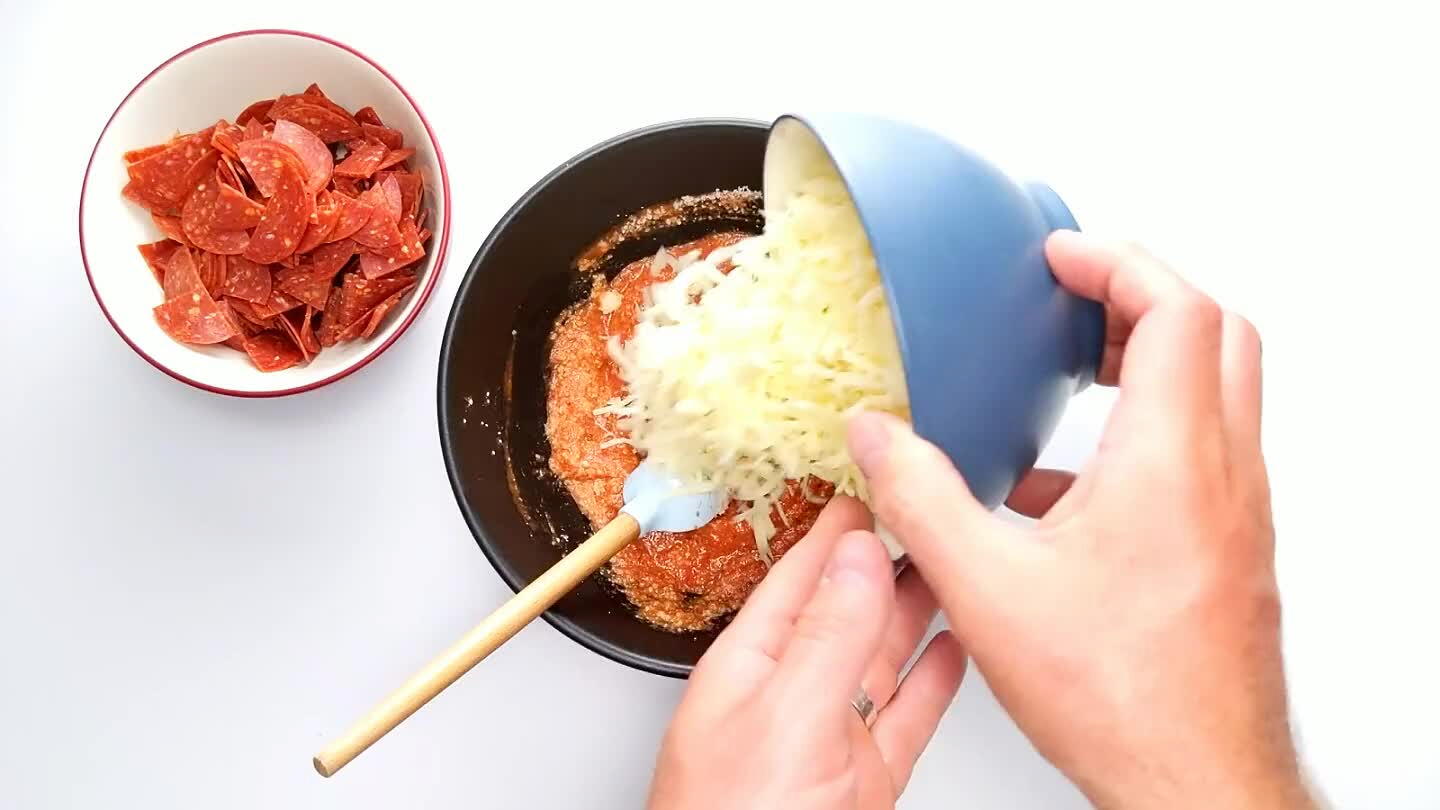 Add the parmesan.
Add the mozzarella.
Add the pepperoni chunks and mix well.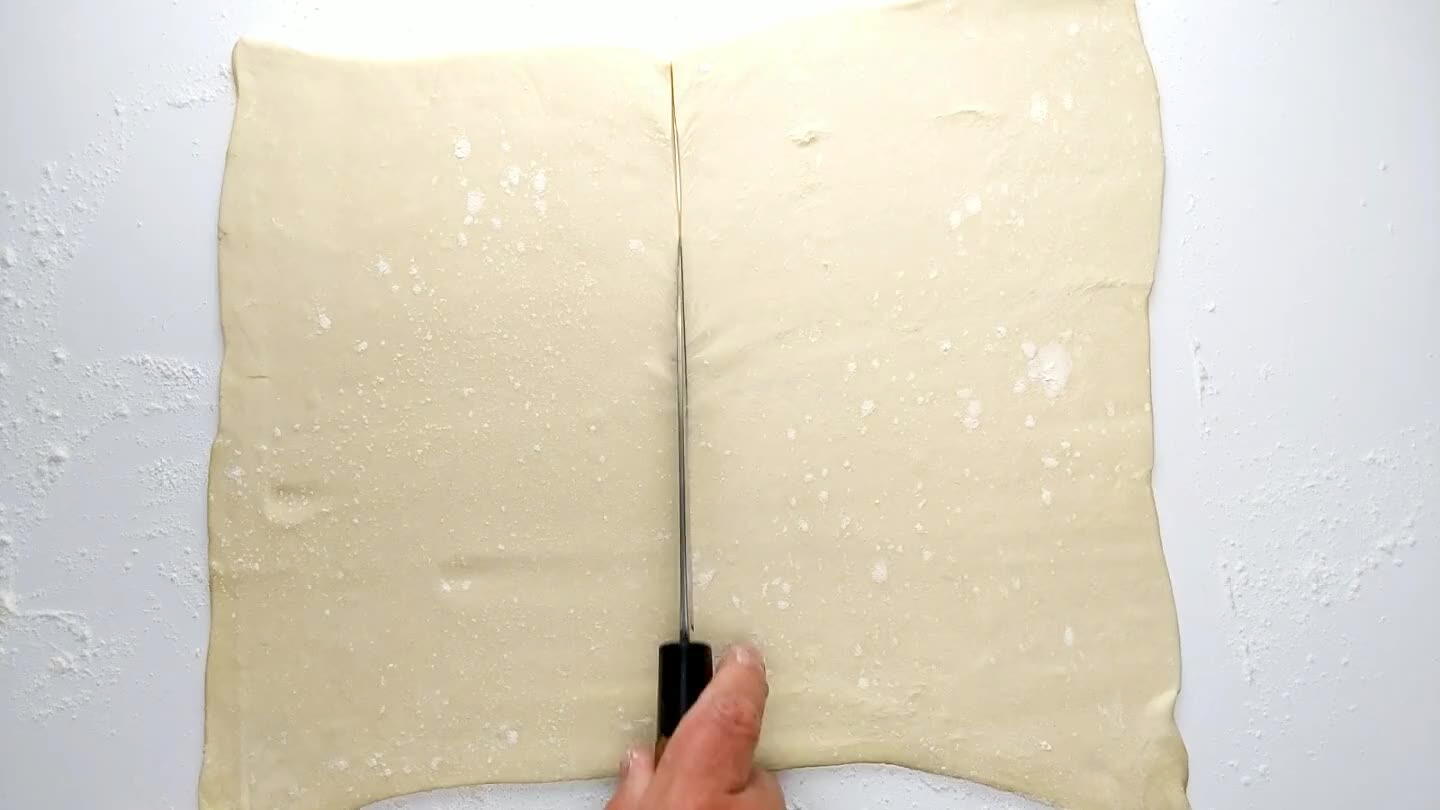 Open up the puff pastry and stretch it out a little bit to form a nice big rectangle. A little bit of flour will help keep the dough from getting stuck fast to the rolling surface. But if you get too much on the top, you might have a hard time getting a decent seal on the pastry later.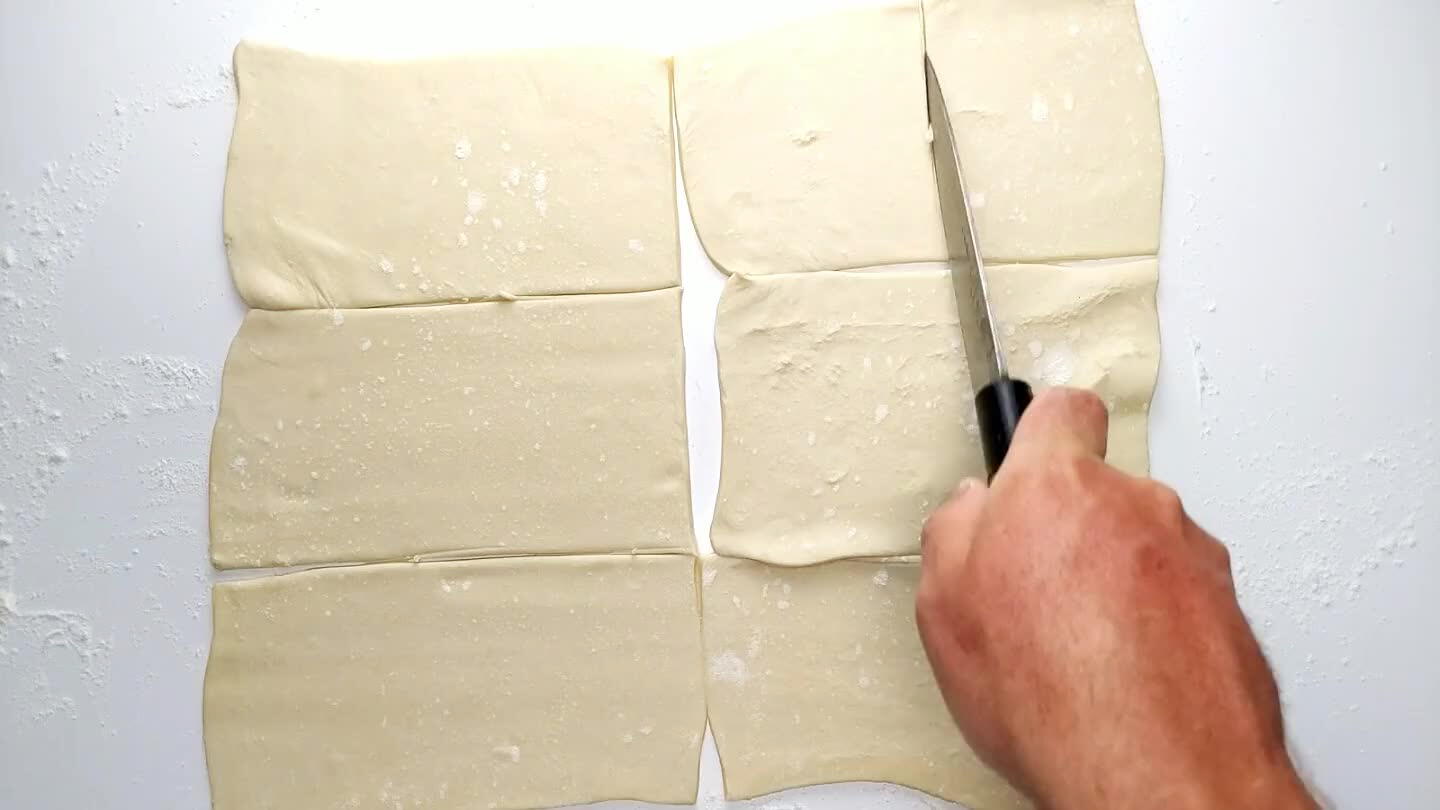 Divide the sheet of dough into even rectangles. If you end up with a different brand of puff pastry, you may need to adjust to a different size of sheet.
Place half of the rectangles on a baking sheet lined with parchment or a silicone mat. Place a heaping spoonful of the cheesey tomato and pepperoni filling on each rectangle. Spread the filling out to within around 1/4" from the edge of the dough.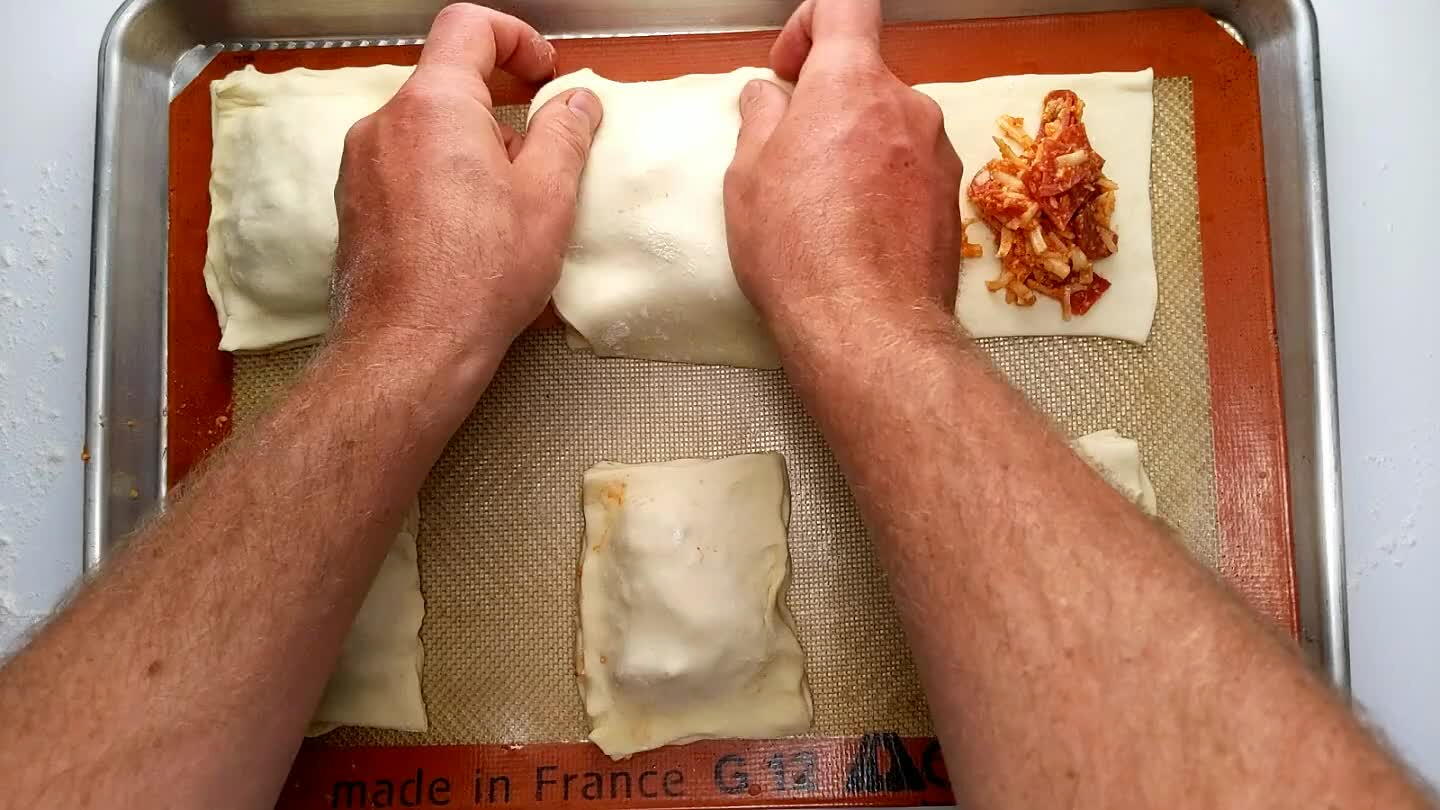 Top each pocket with a second piece of pastry. Stretch it over the filling to match up with the edges of the bottom sheet.
Working around each pocket with the tines of a fork, crimp the edges firmly. This dough, true to its name, will puff a lot as it cooks. You may want to poke some small holes in the top sheet of dough to allow some steam to escape. Otherwise, the cheese will melt, spill out the sides, and cook to a toasty brown, which is not really much of a problem.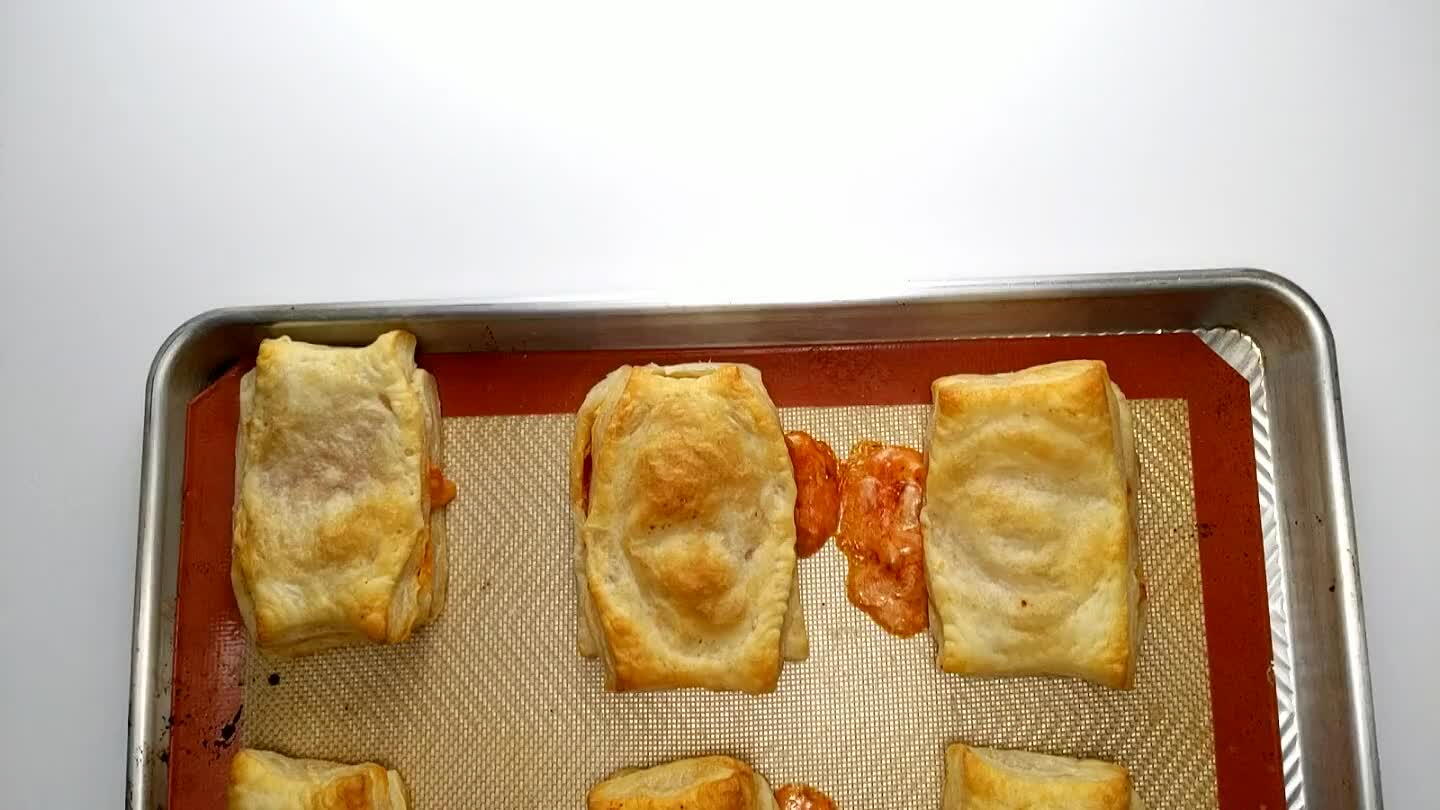 Bake for about 15 minutes, or until the pastry is golden brown. Cool before serving.
Comments