Picnic Chicken and Potato Salad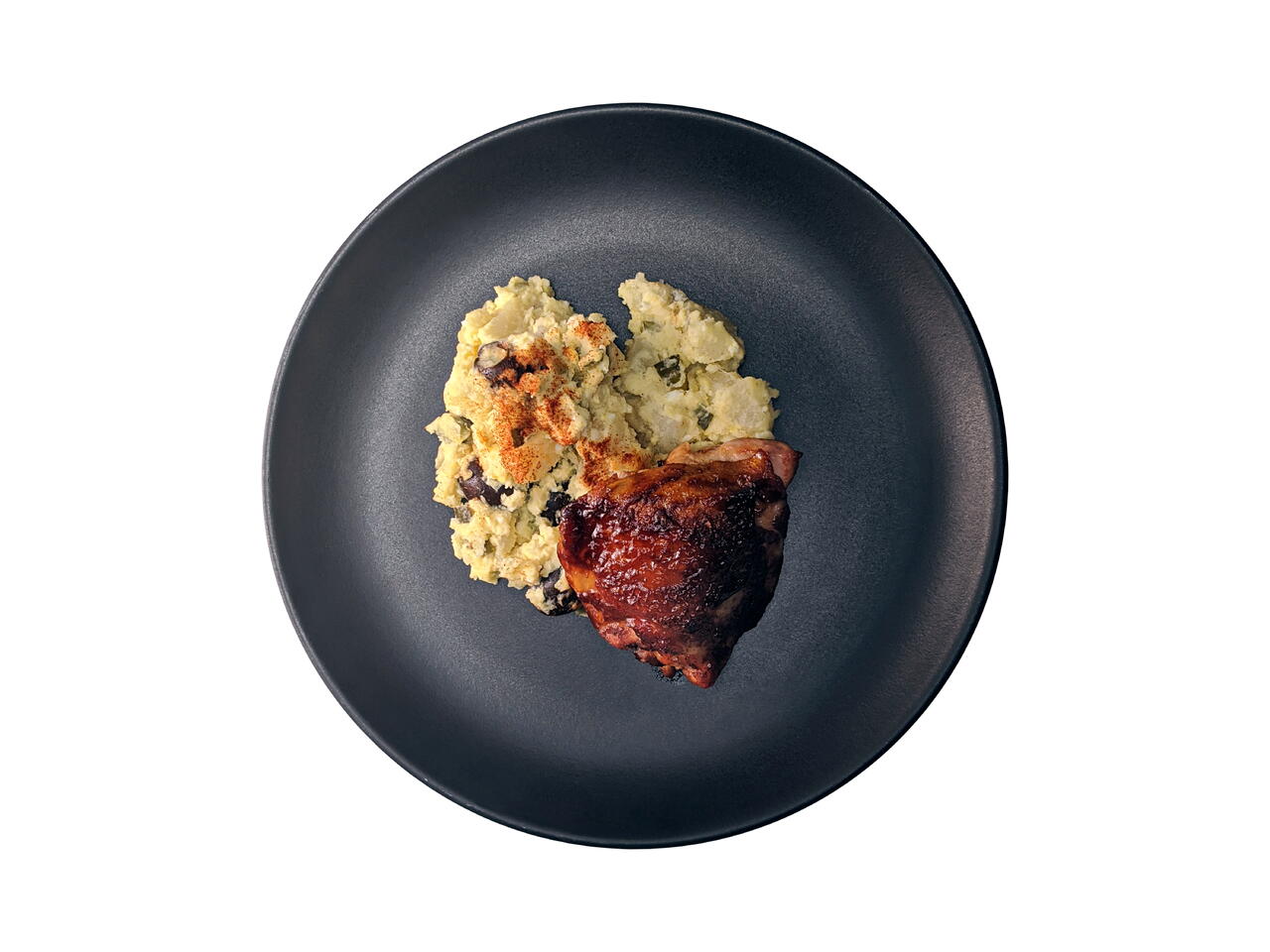 Recipe video made by Ryan
Published on 06/11/2020, viewed by 1145 , 0 Comments
6 portions
60m
A perfect marriage of two recipes that I have a lot of confidence in. Best enjoyed on a sunny day in an open meadow.
What you will need
POTATO SALAD
1 lb Russett Potatoes
3 Eggs
2 oz. Dill Pickles
5 oz. Pitted Black Olives
1/2 cup Mayonnaise
2 Tbsp Yellow Mustard
BARBECUE CHICKEN
1 Tbsp Kosher Salt
1 Tbsp Light Brown Sugar
1 Tbsp Smoked Paprika
1 tsp Garlic Powder
1 tsp Ground Cumin
2 lb Chicken Thighs
1/4 cup Honey
2 Tbsp Apple Cider Vinegar
1 Tbsp Worcestershire sauce
1 Tbsp Tomato Paste
(Nutritional facts 291 calories, 20.08 g fat, 15.91 g carbohydrates, 12.31 g protein, 209 mg cholesterol, 520 mg sodium)
How to cook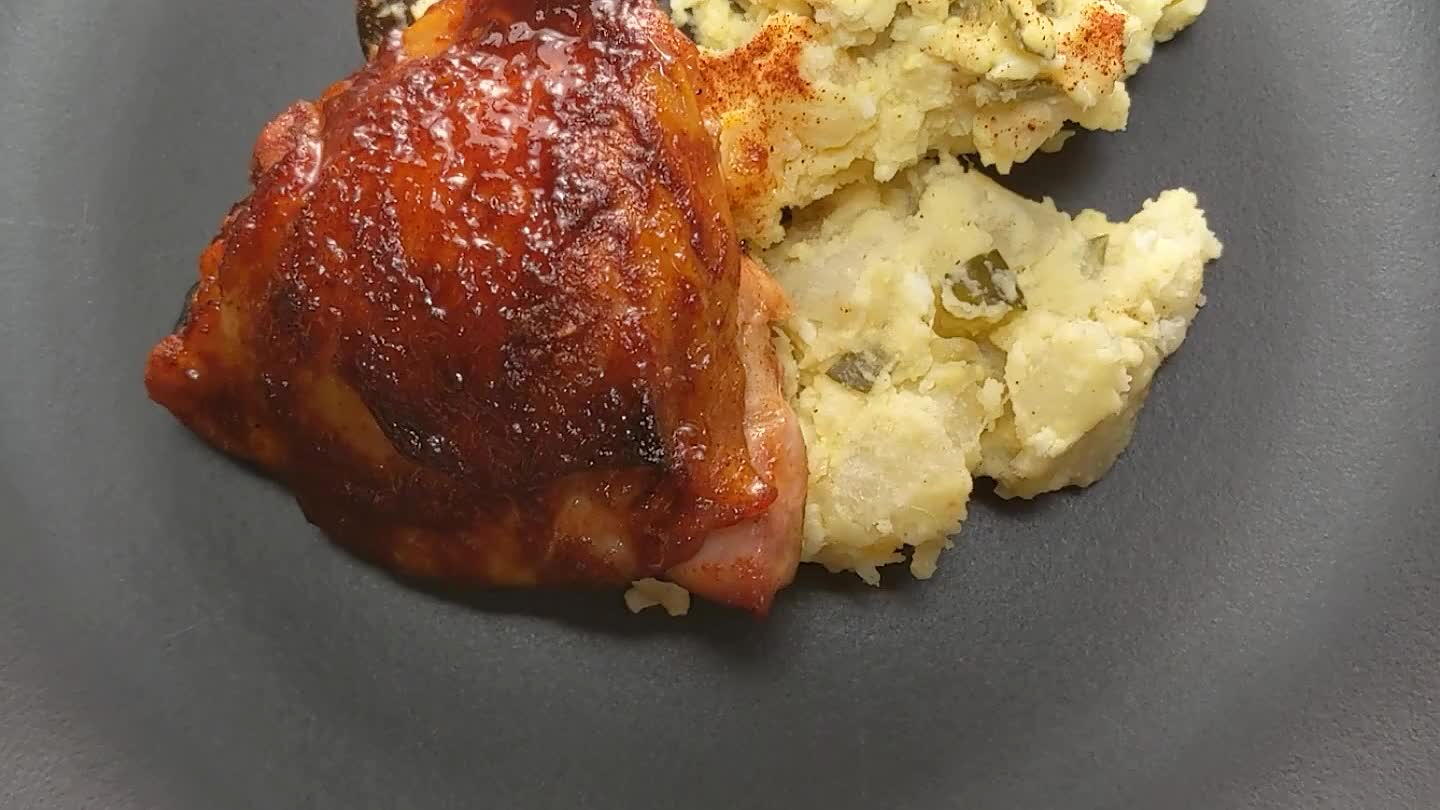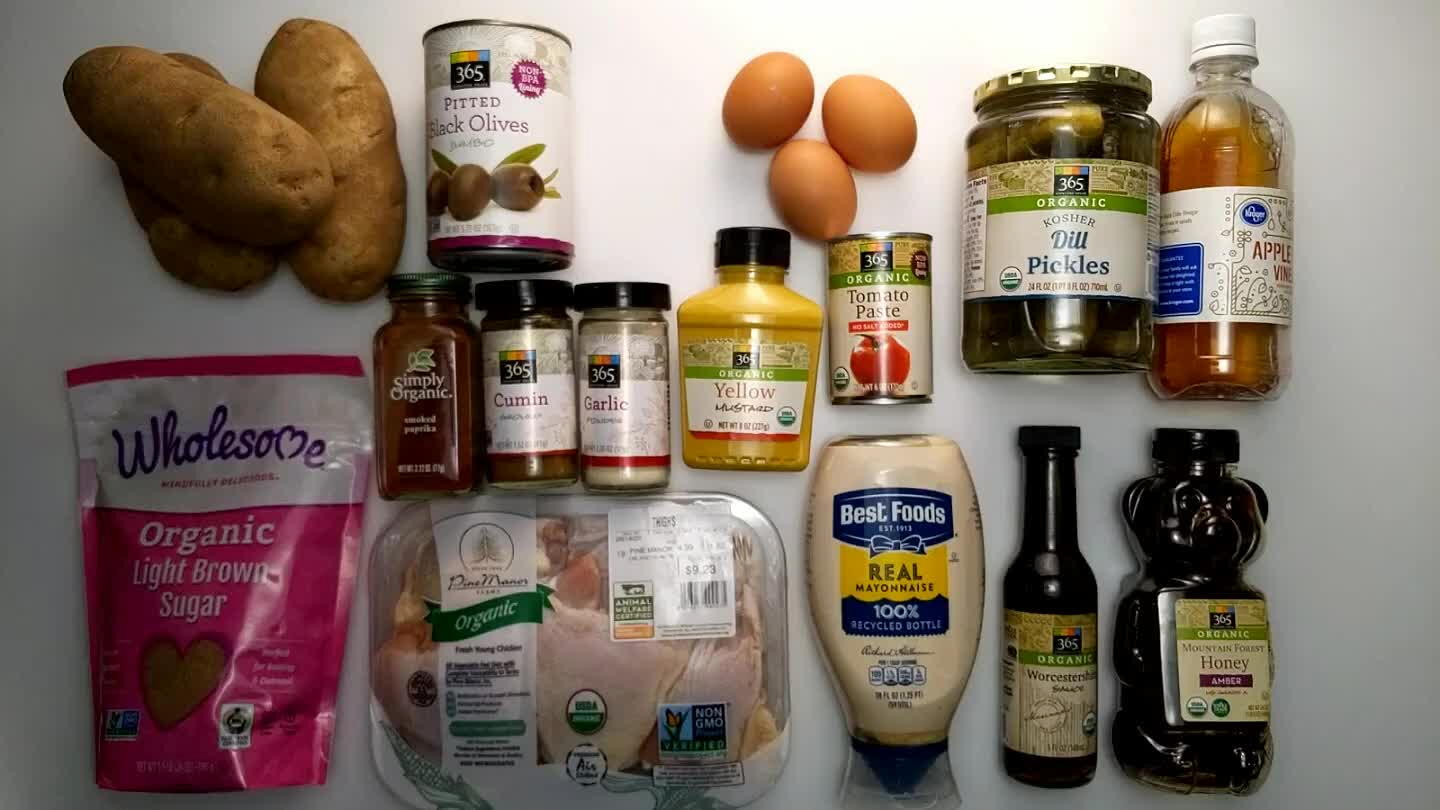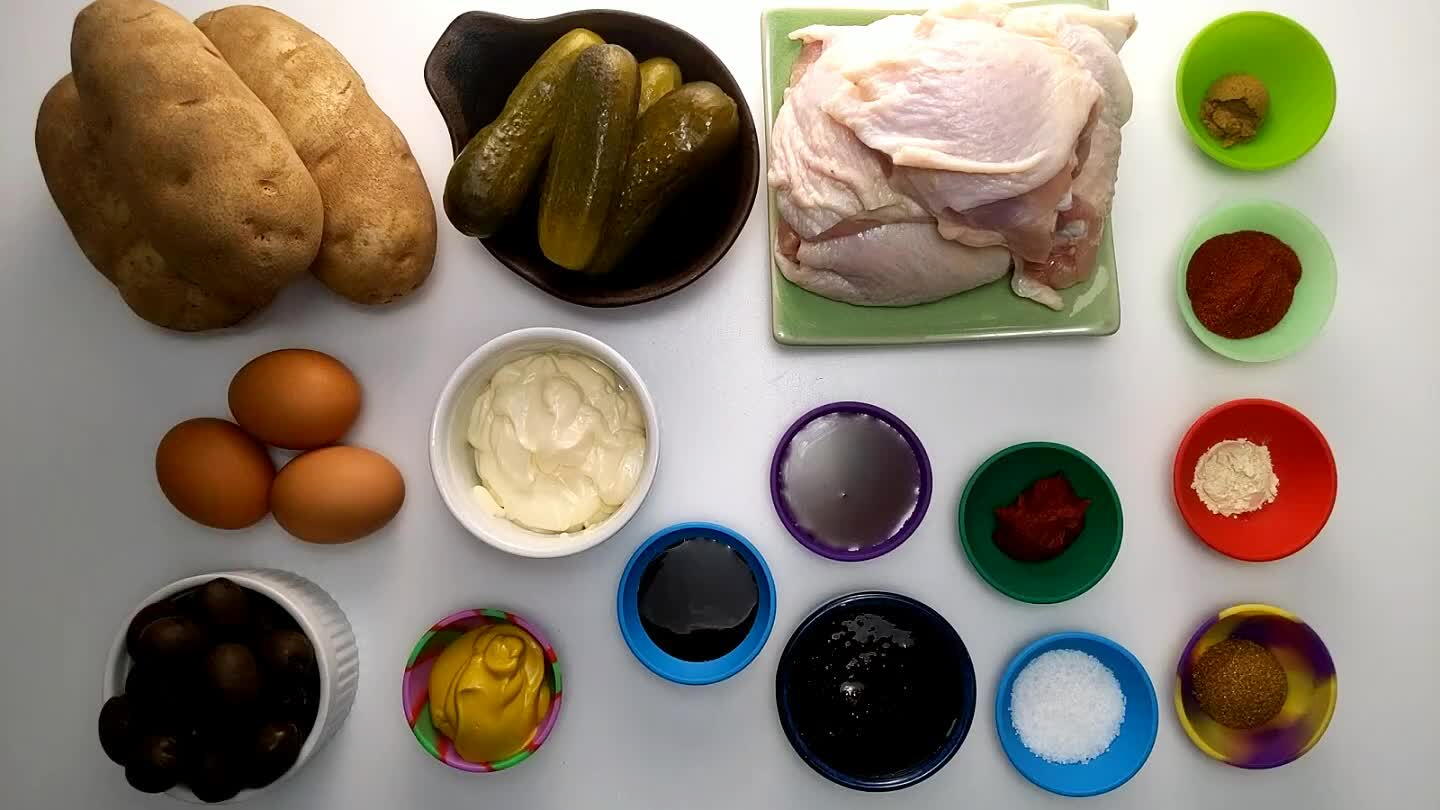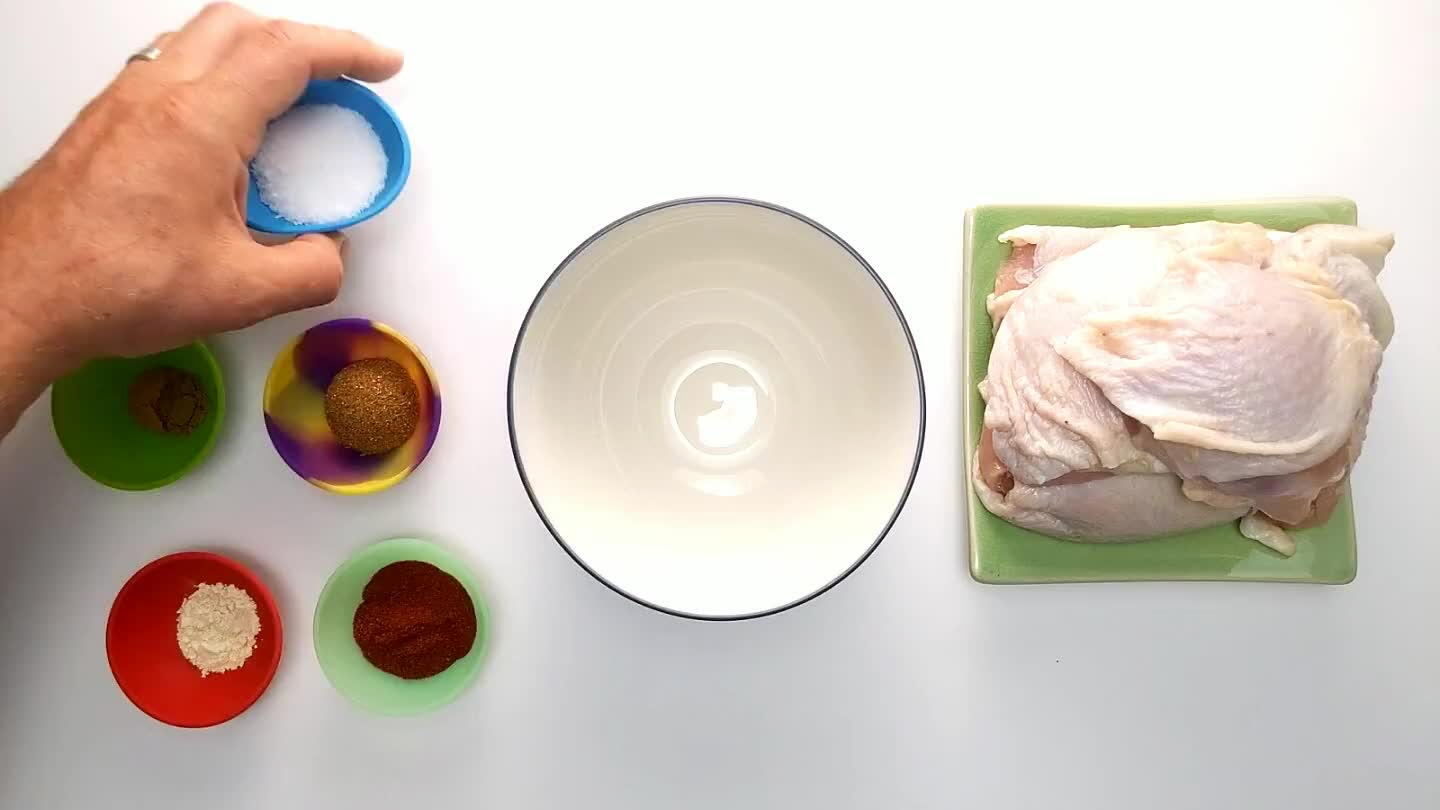 Start by making the rub. Place the salt in a small bowl.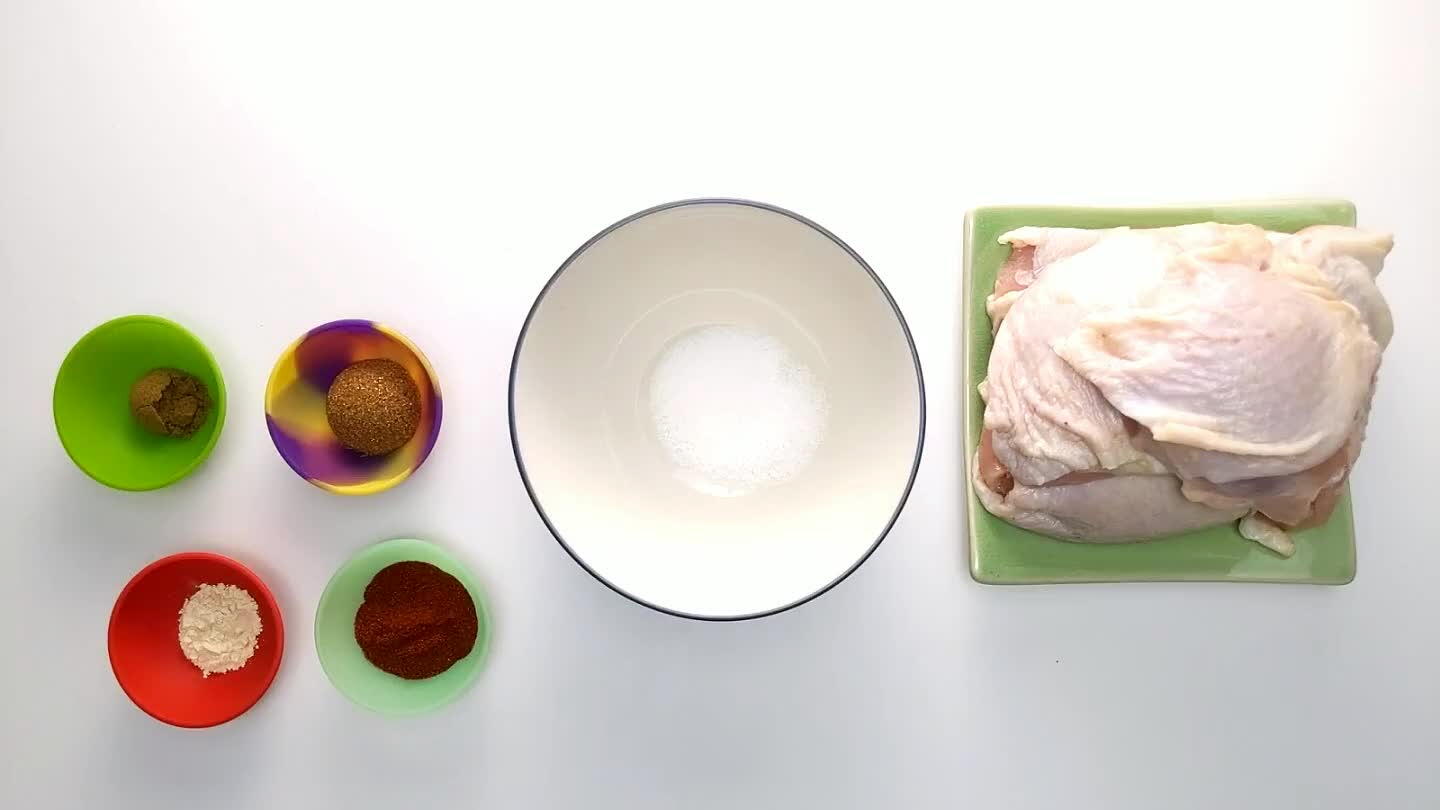 Add the ground cumin.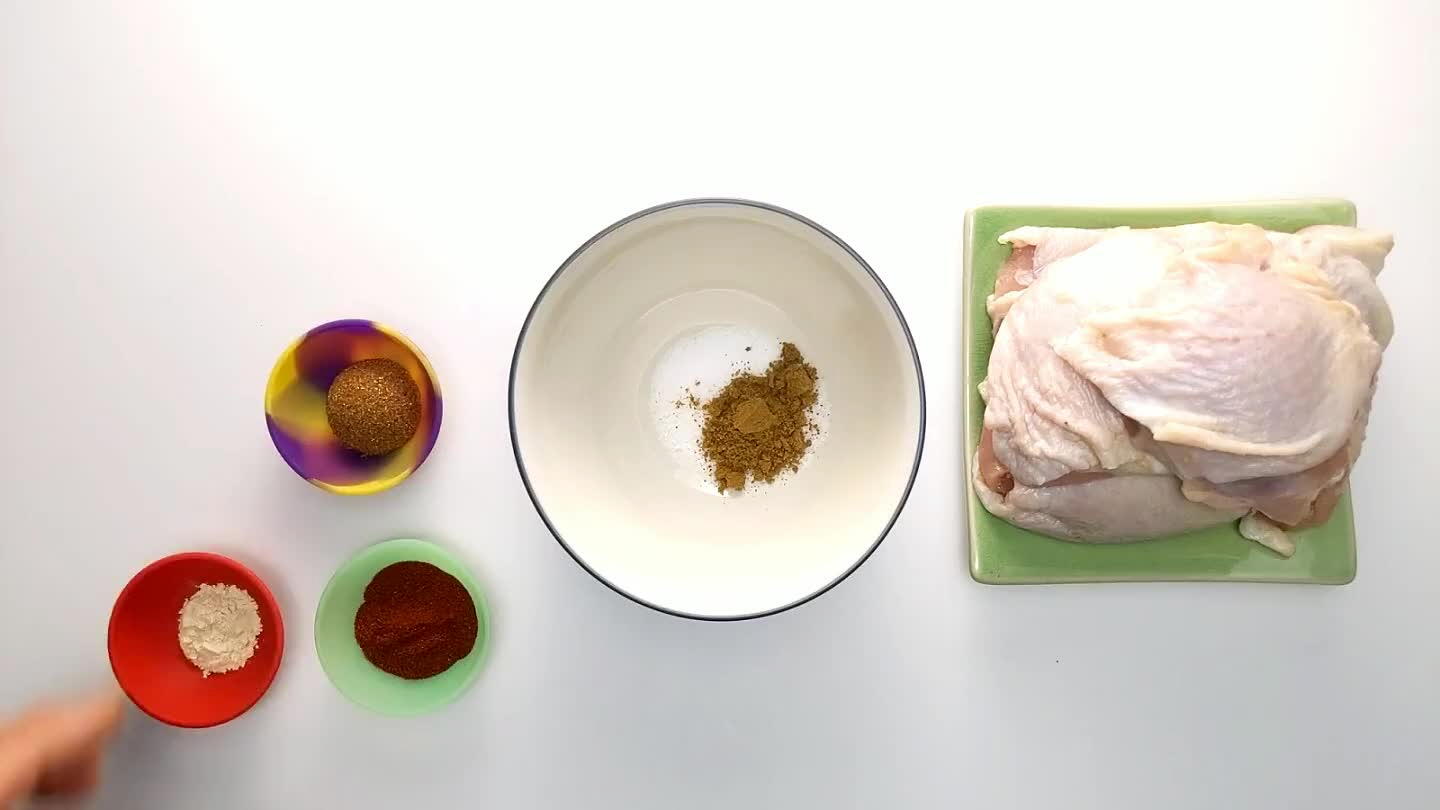 Add the light brown sugar.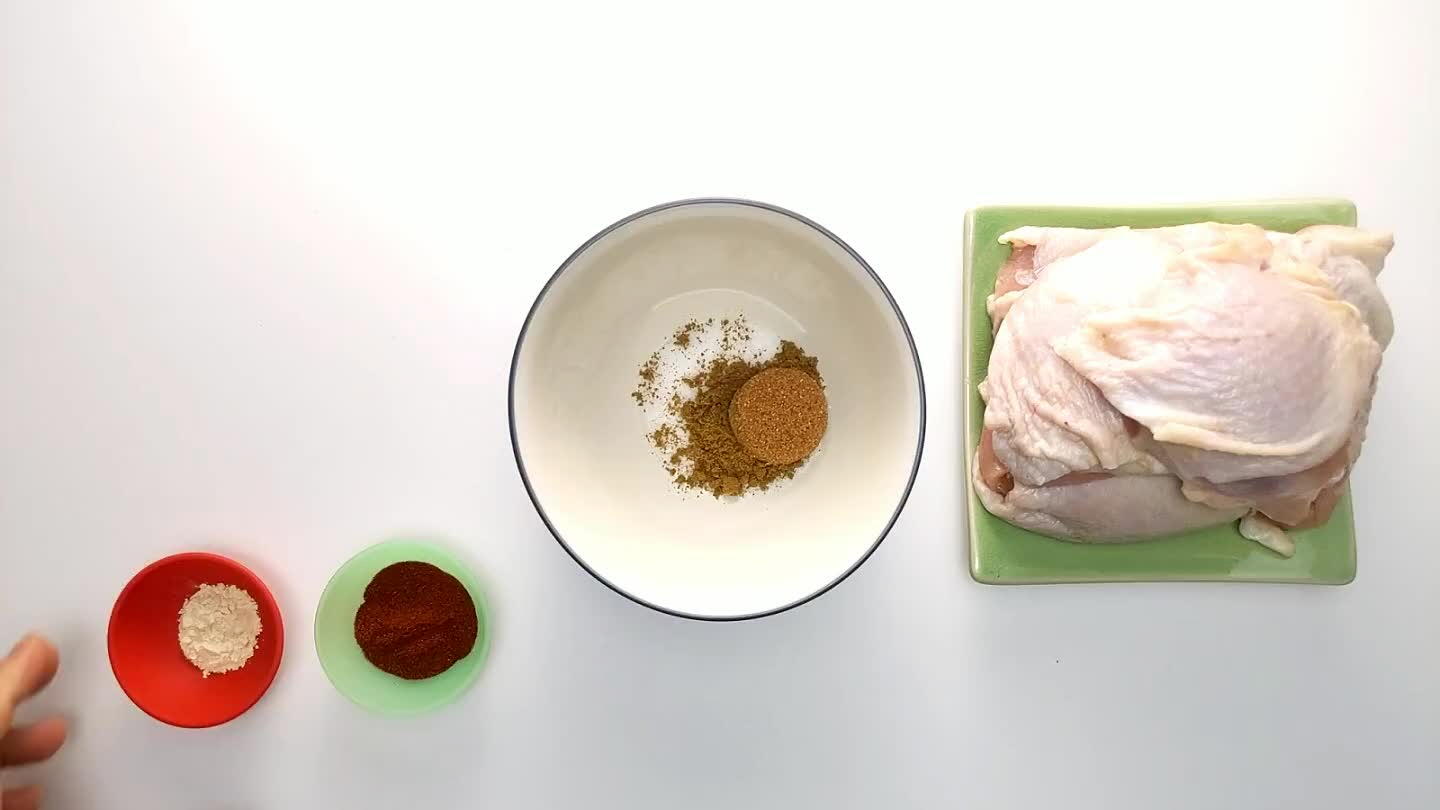 Add the garlic powder.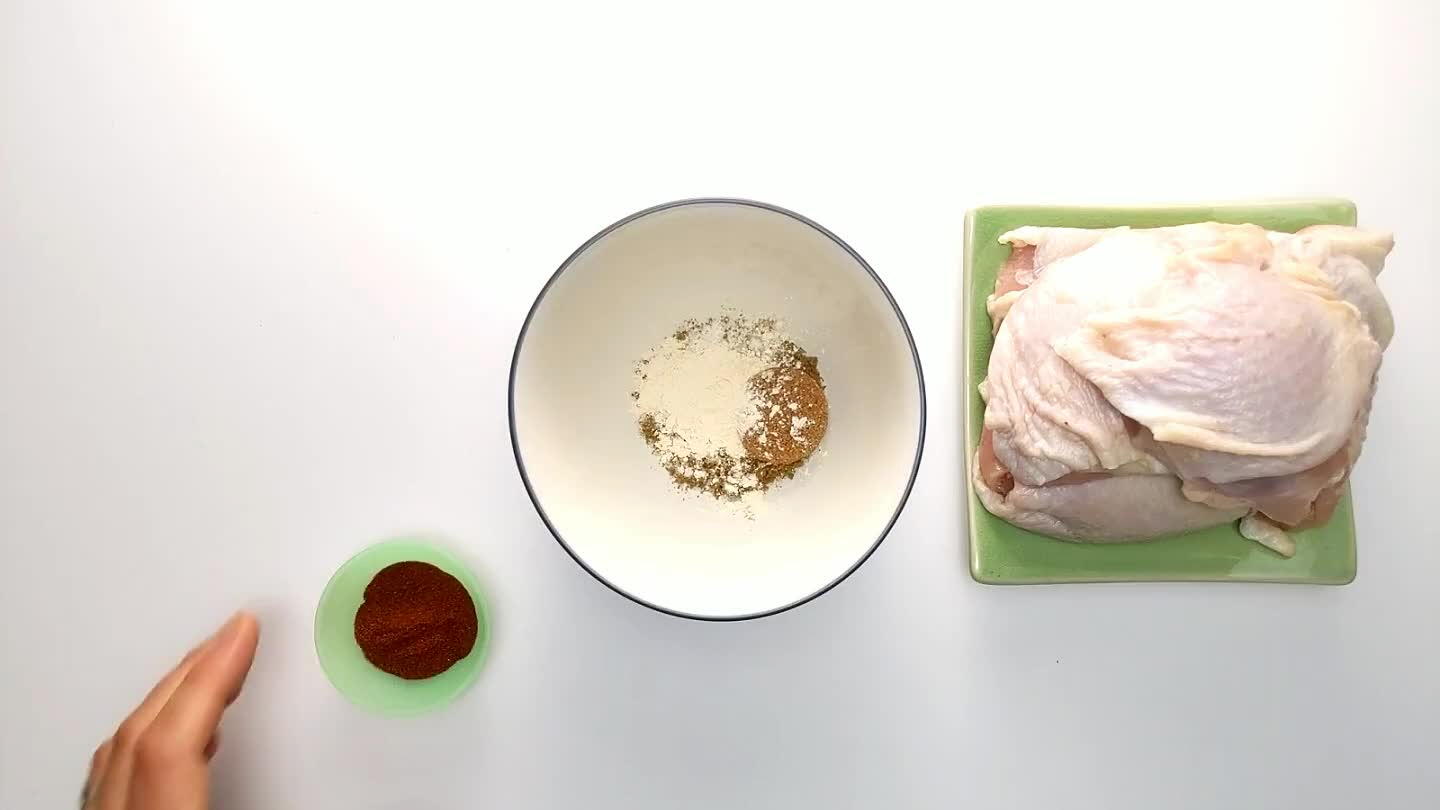 Add the smoked paprika. Mix it up to disperse ingredients.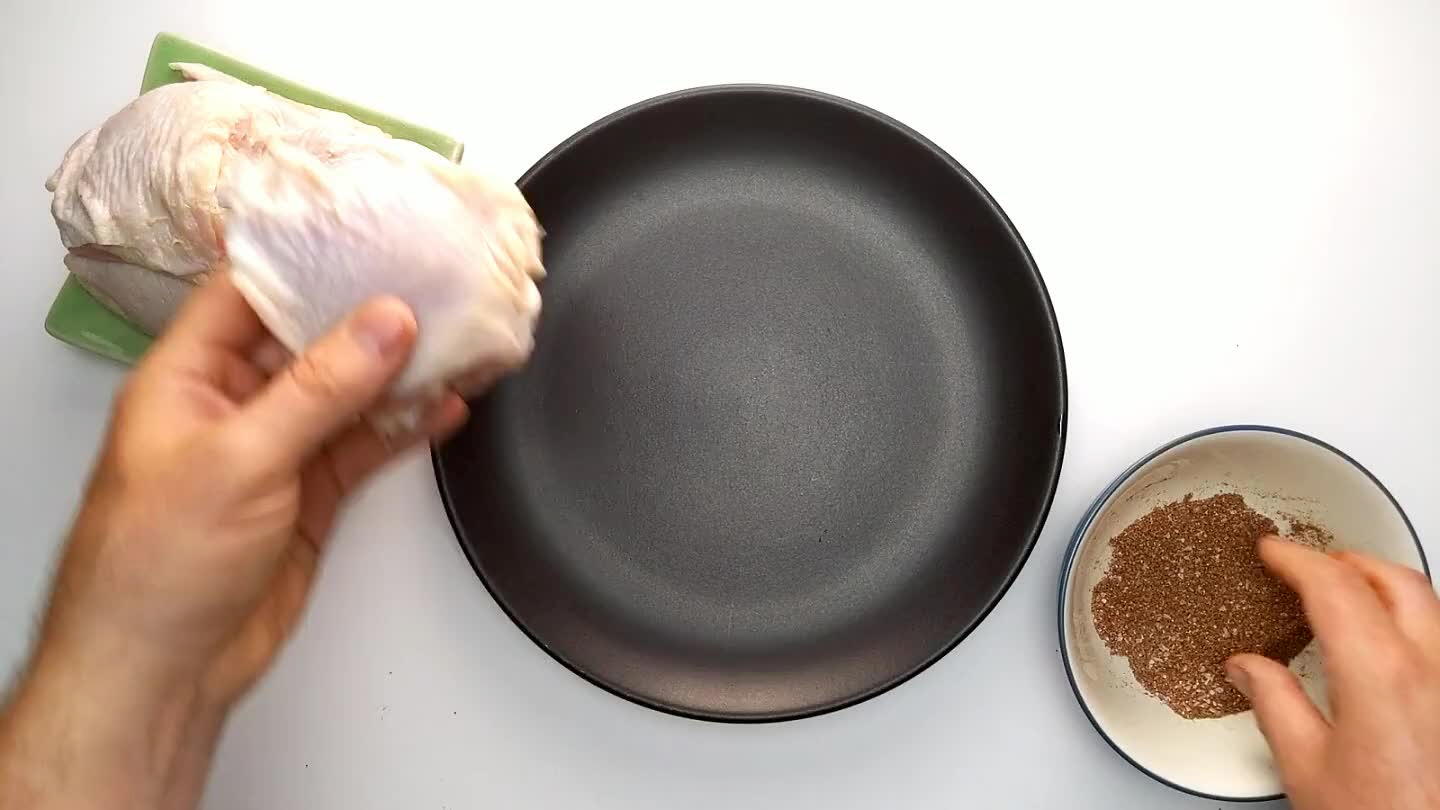 Coat the chicken thighs generously with the rub.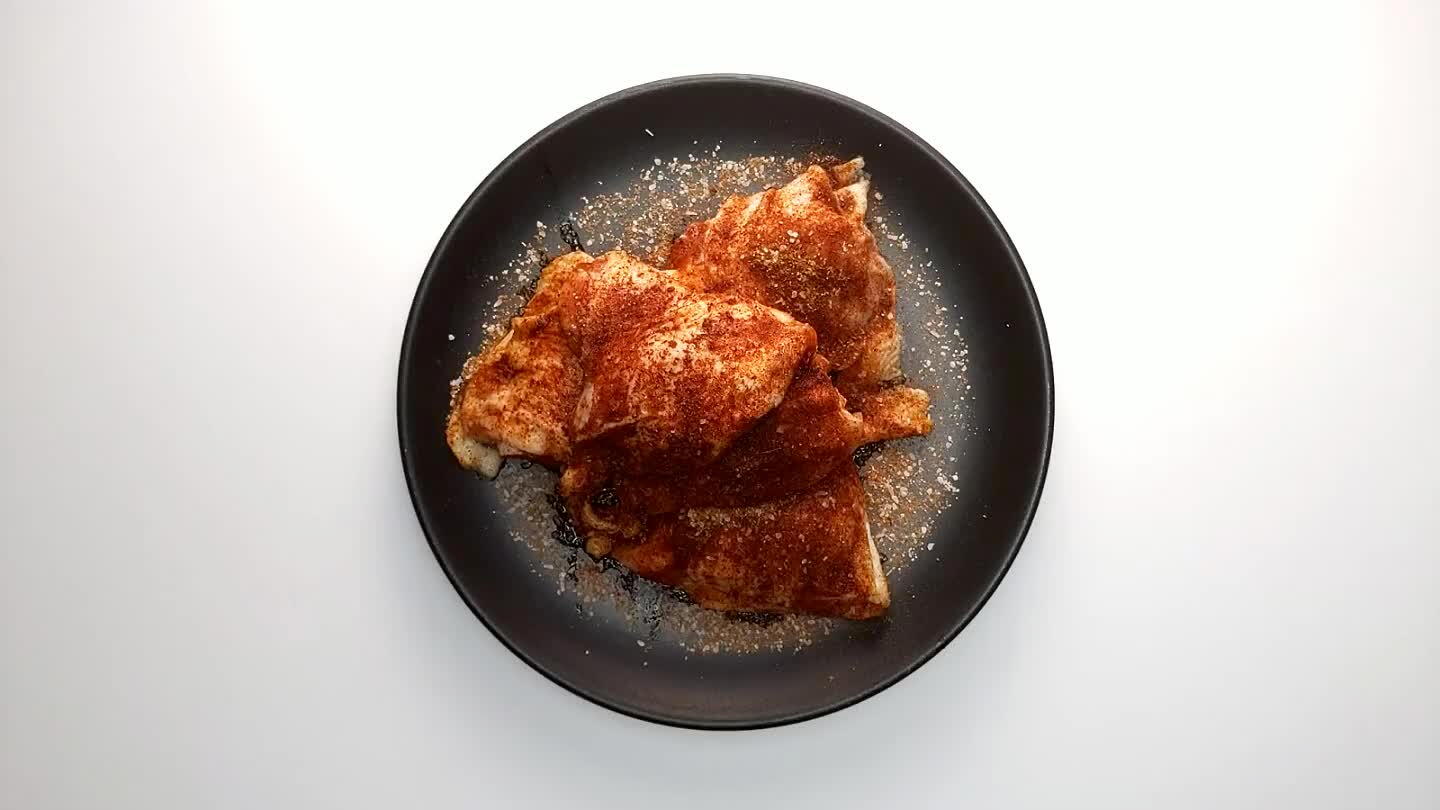 Set aside the chicken thighs to cure in the fridge until ready to cook. I recommend curing overnight, but you're in a hurry, you can get cooking immediately and still get great results.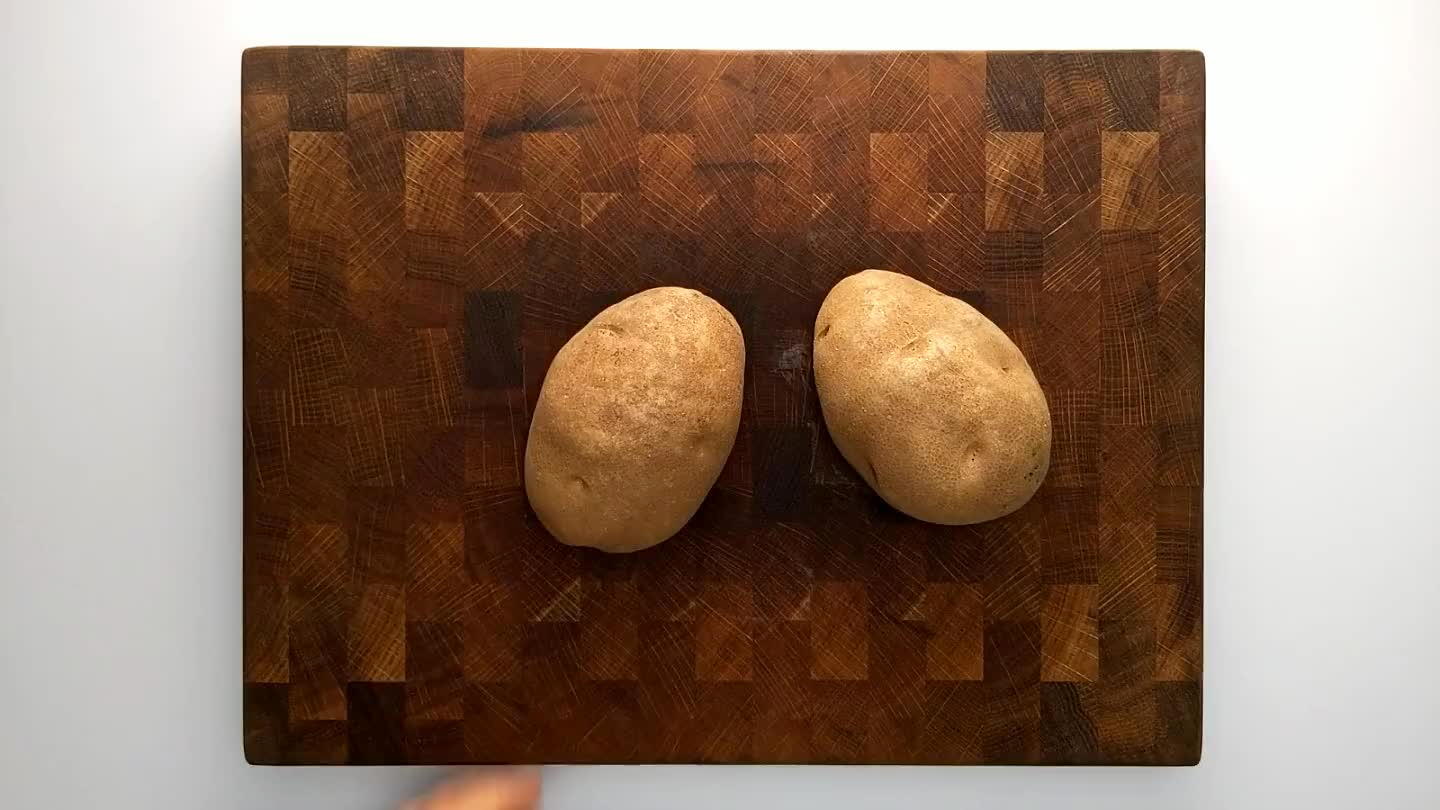 Peel potatoes and dice roughly to around 1" chunks.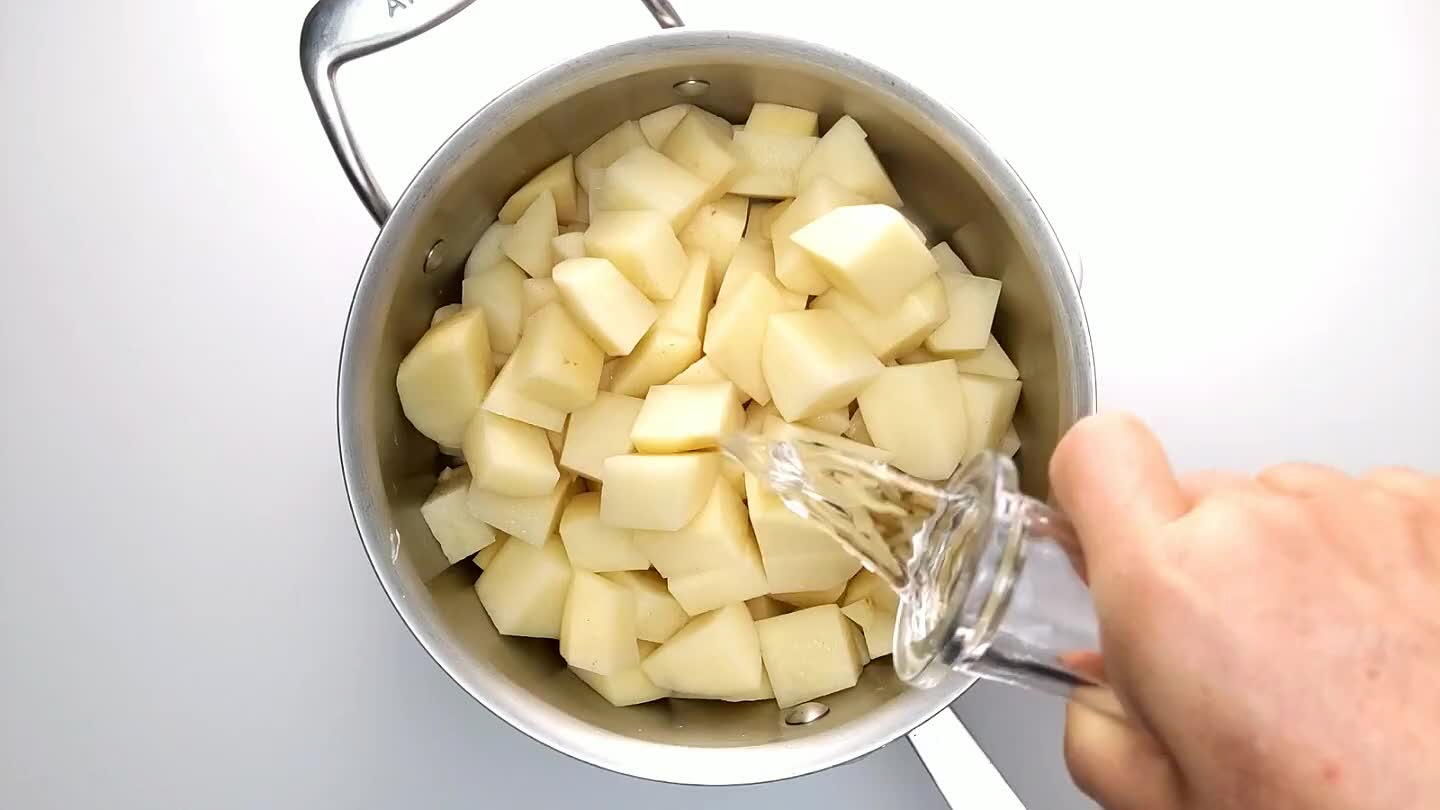 Place diced potatoes in a saucepan and submerge in water over medium heat.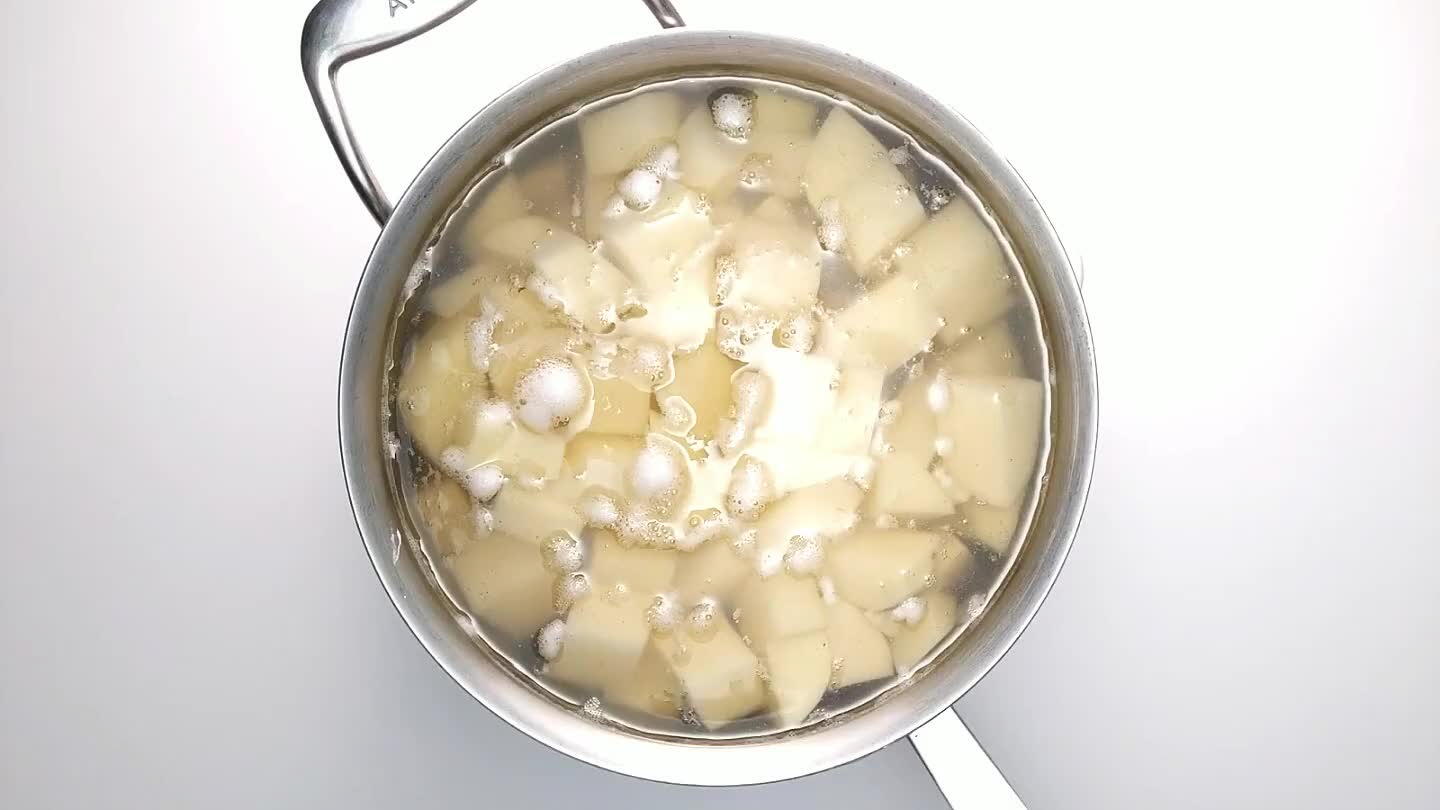 Once the water comes to a gentle simmer, adjust the heat to hold it there. Gently place the eggs in the pot and press down gently to submerge. Set a timer for 15 minutes. This should be enough time to hard boil the eggs and to cook the potatoes through.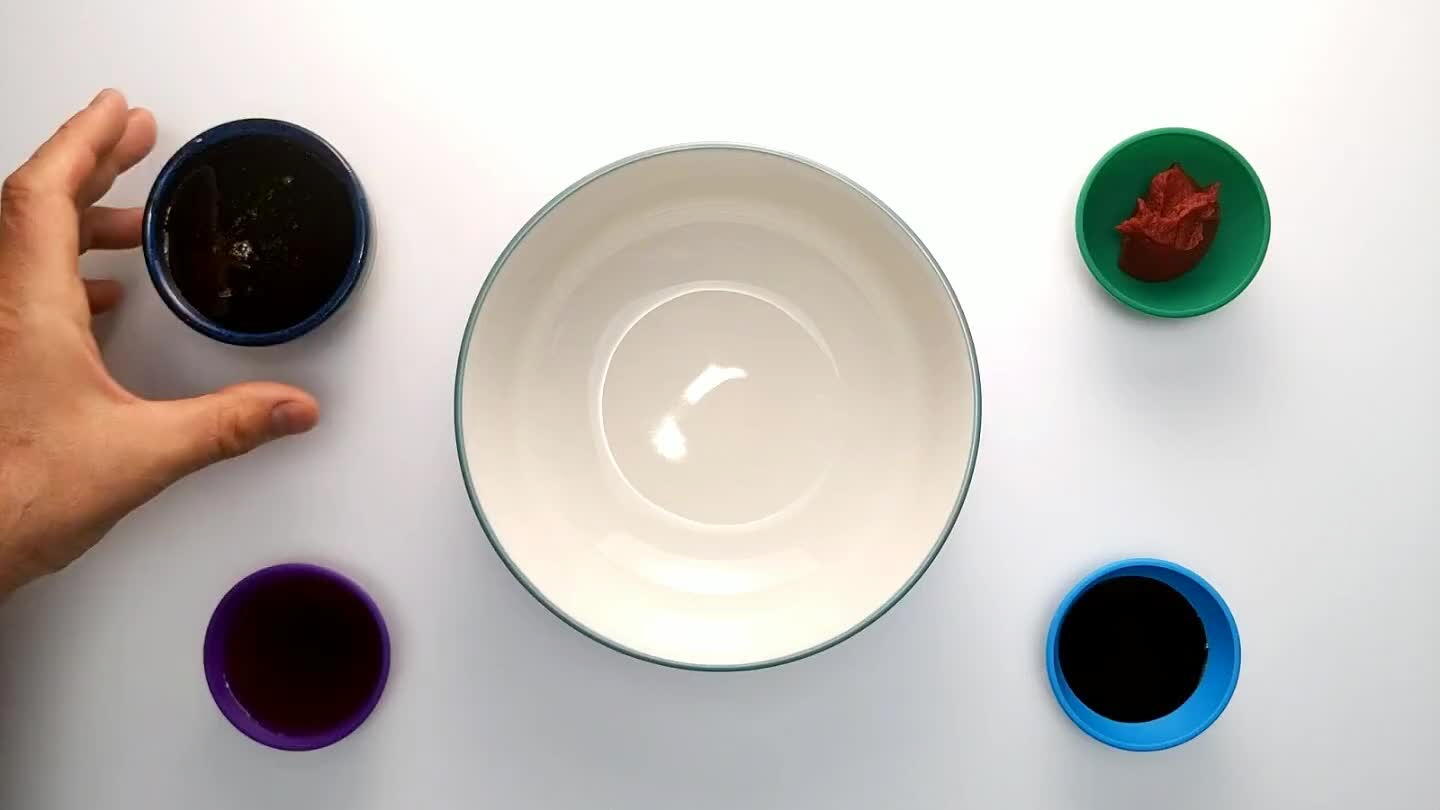 In a separate bowl, we'll get the glaze going while the potatoes cook. Start with the honey.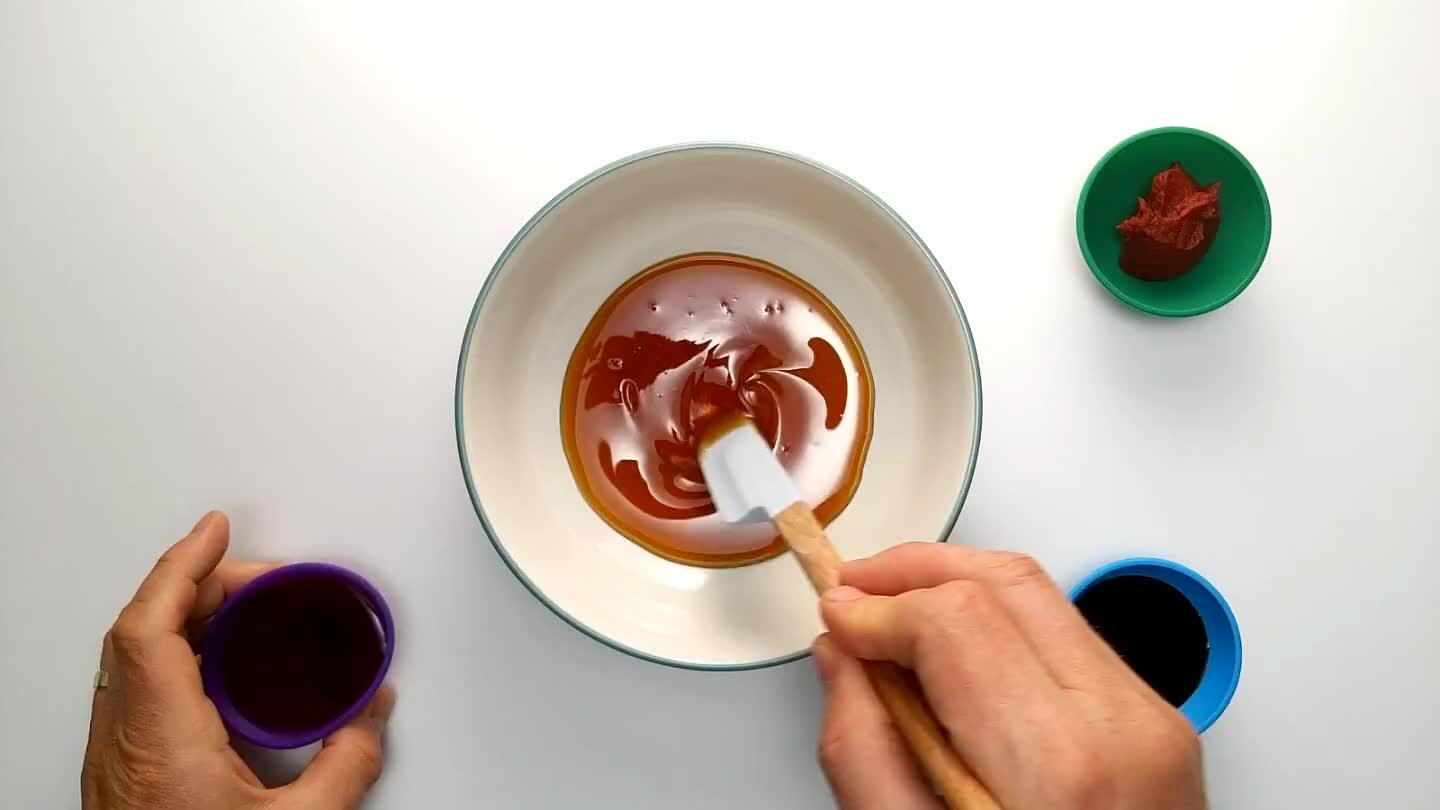 Add the apple cider vinegar.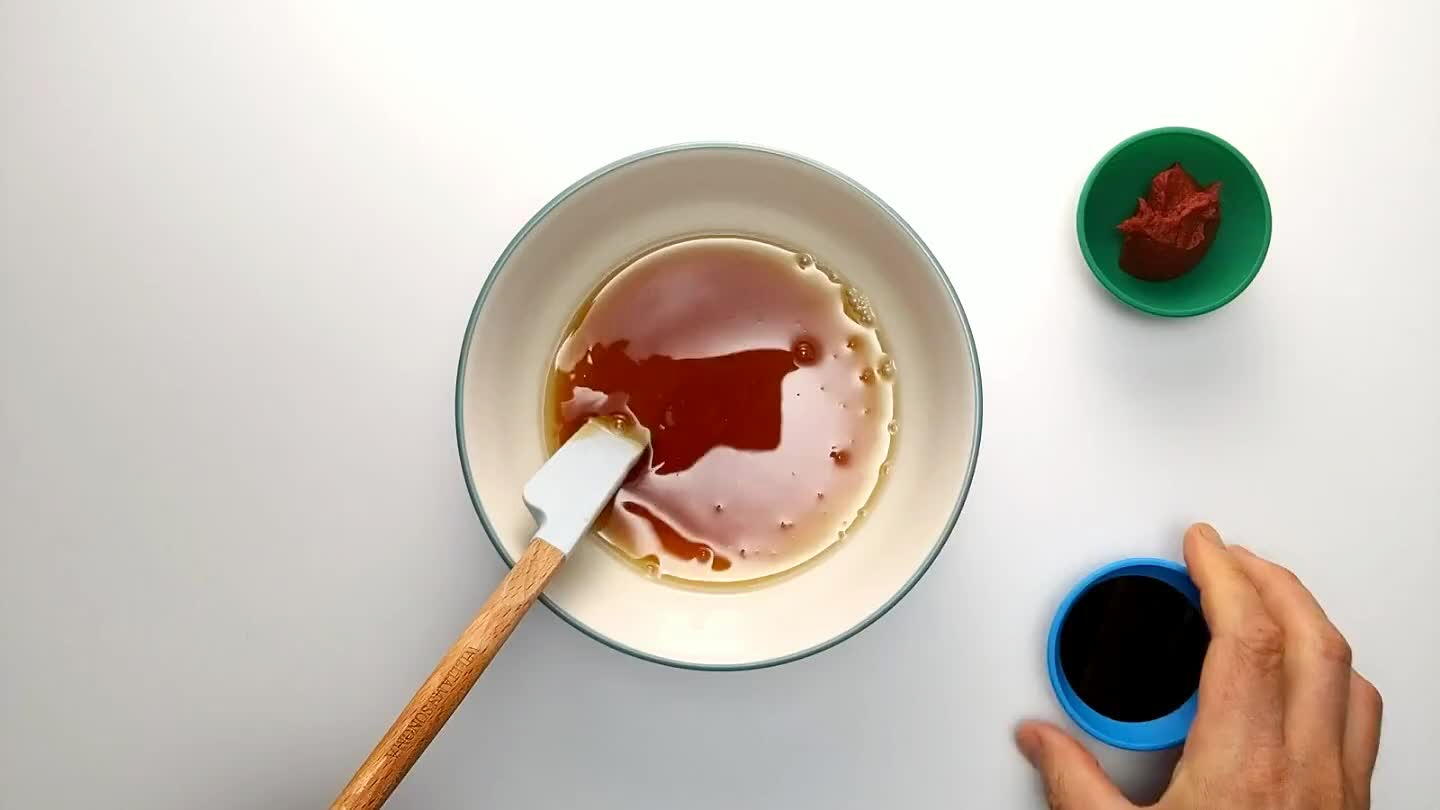 Add the worcestershire sauce.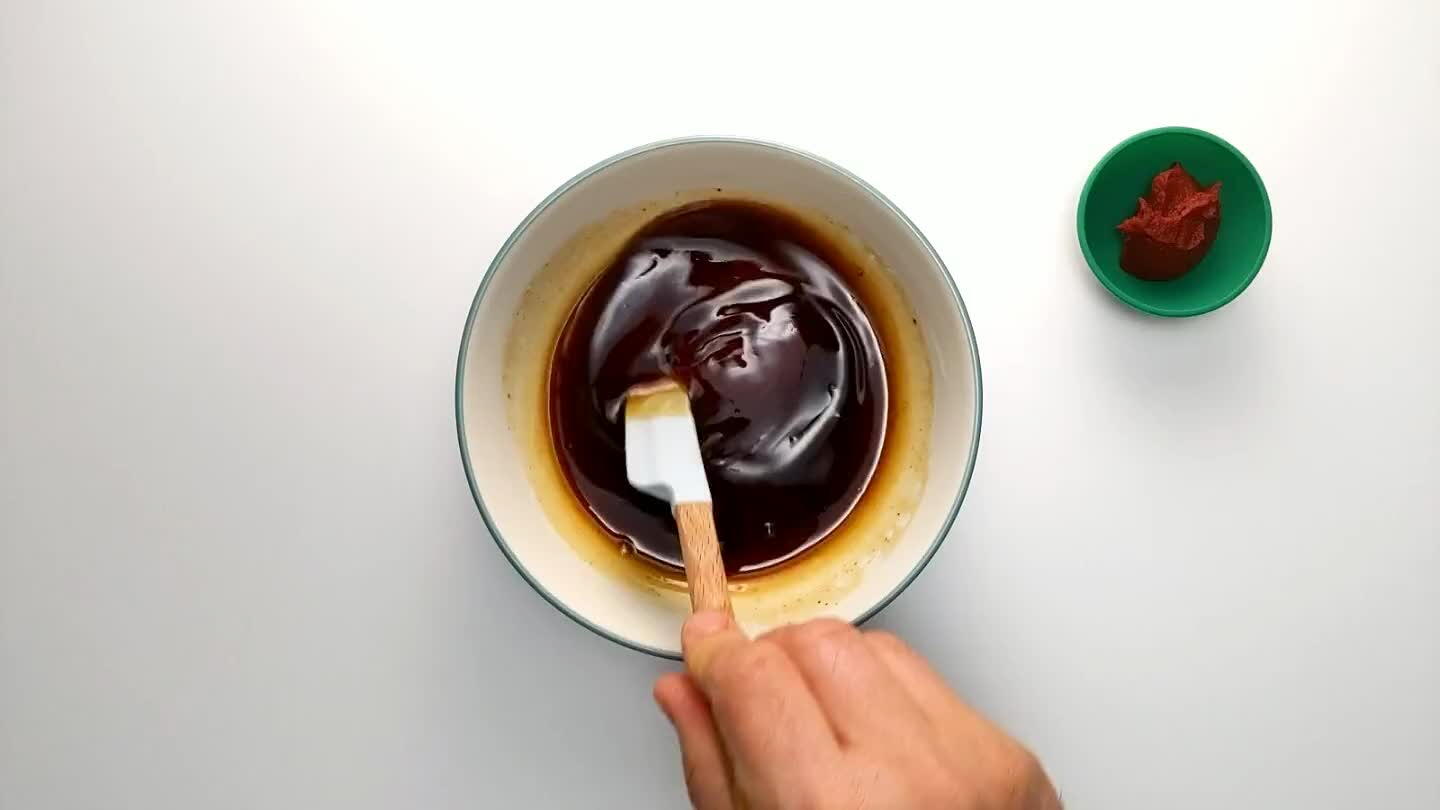 Add the tomato paste and mix well. You might want to use a whisk to get it mixed evenly.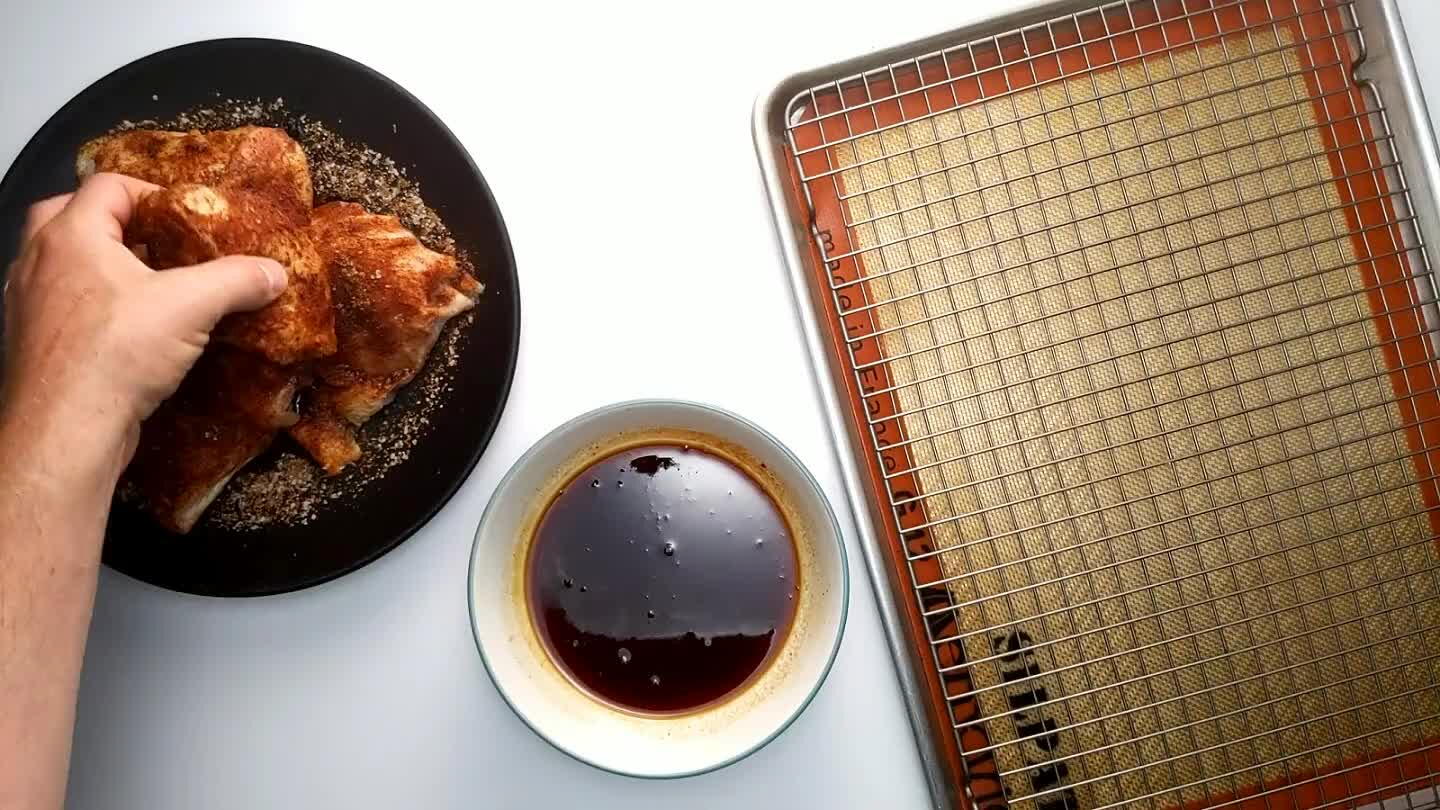 Once you're ready to cook, coat the chicken thighs in glaze.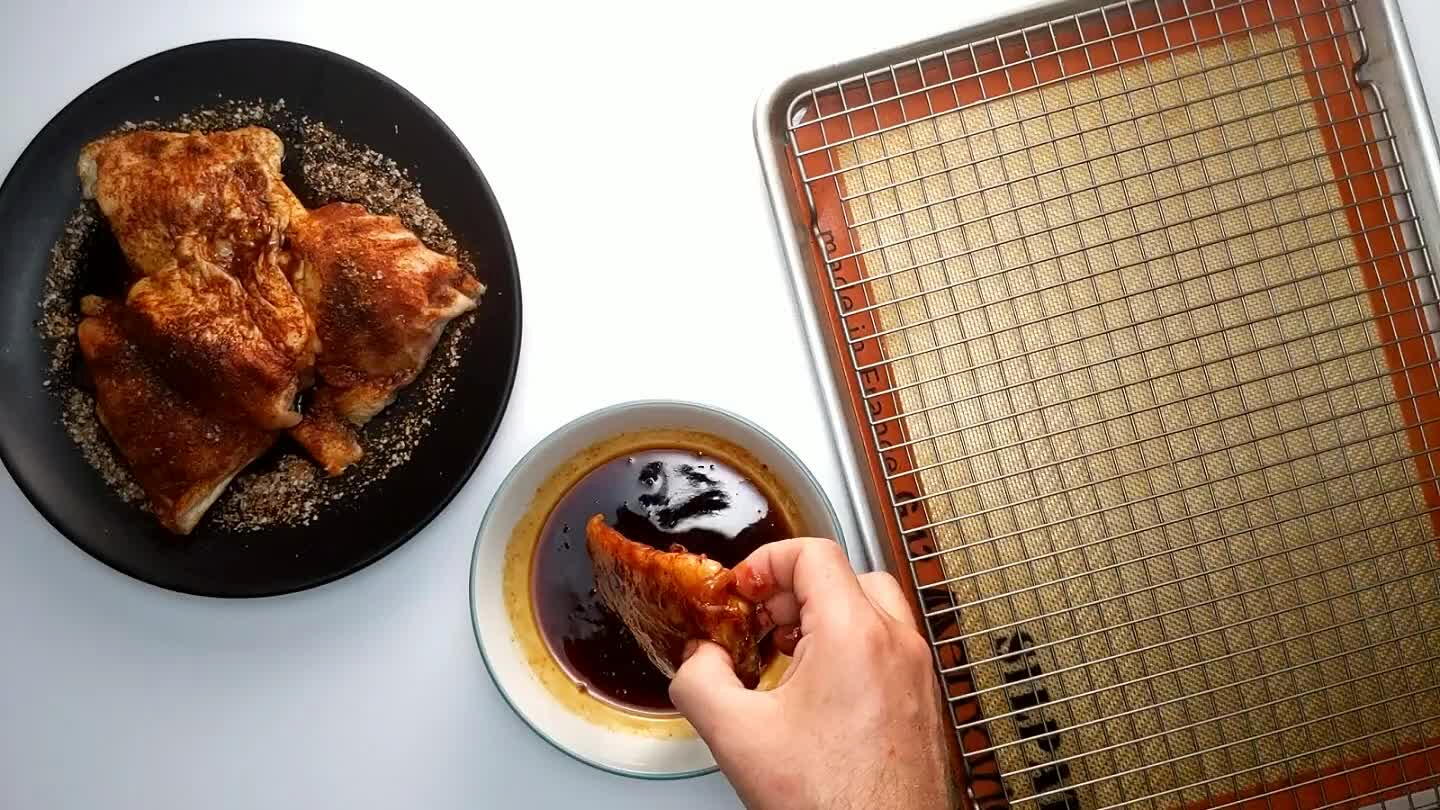 Set aside on a tray, reserving any leftover glaze. You have a choice here whether you want to cook in the oven or on a grill. This recipe works well either way. If you're planning on roasting, preheat the oven to 450°F. A rack will improve airflow. Lining the pan will help avoid a lot of cleanup.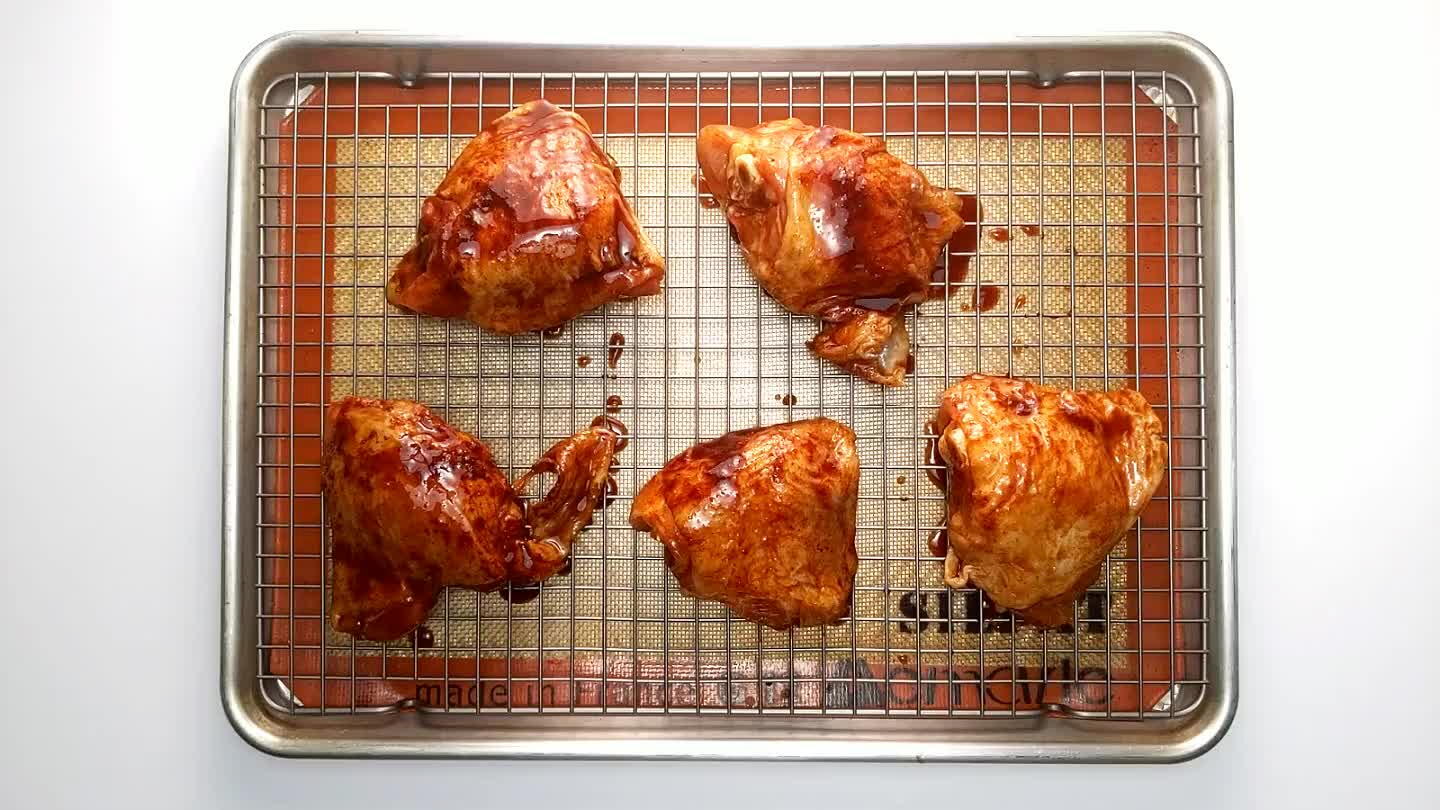 For oven cooking, just place the tray in the oven for about 25 minutes. I recommend re-glazing about halfway through cooking. On a grill, start with the skin down and baste with the glaze periodically throughout cooking. In either case, final internal temperature should be above 165°F, the FDA recommended internal temperature for poultry.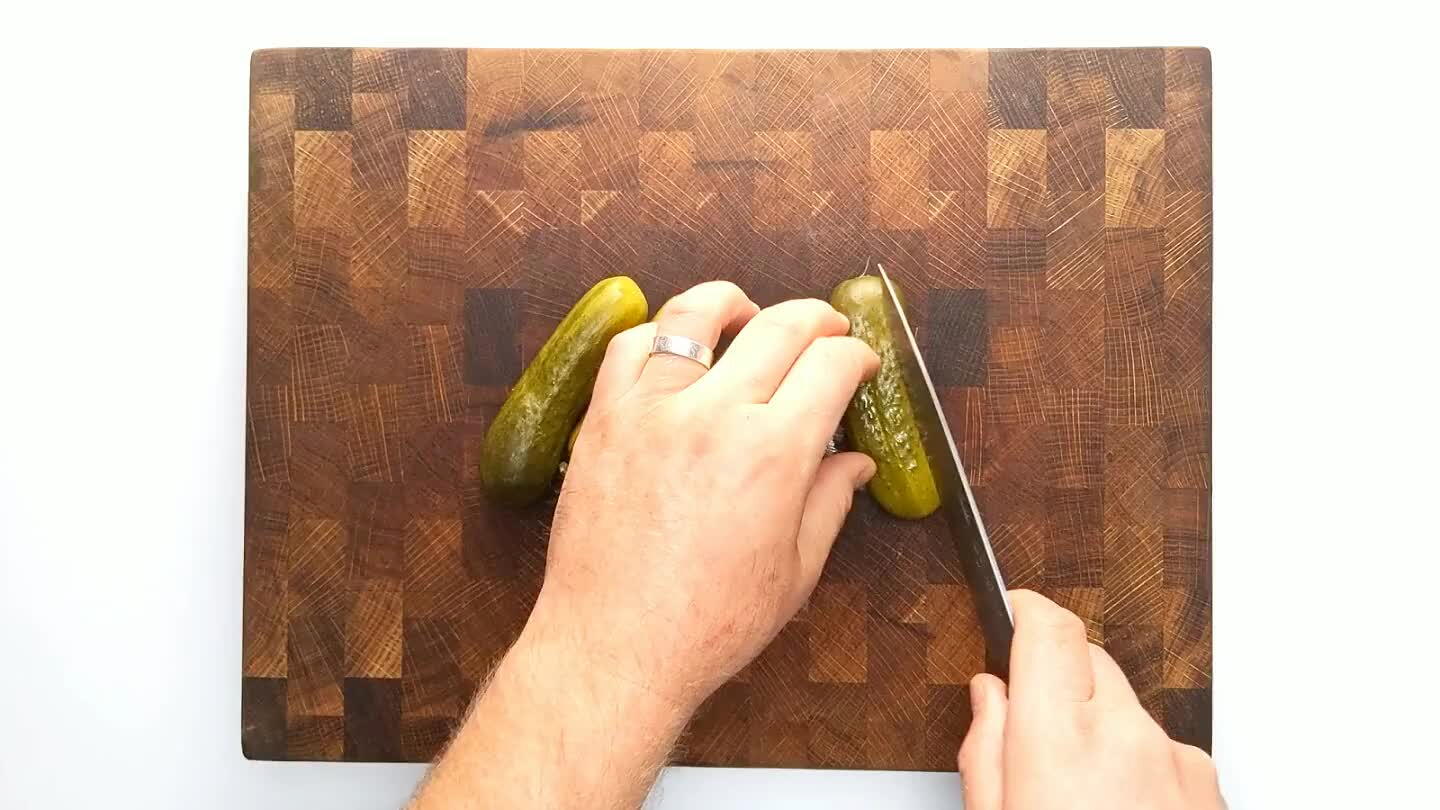 Dice the pickles to around 1/8". You're looking for little sparks of sour that you can distribute throughout your potato salad.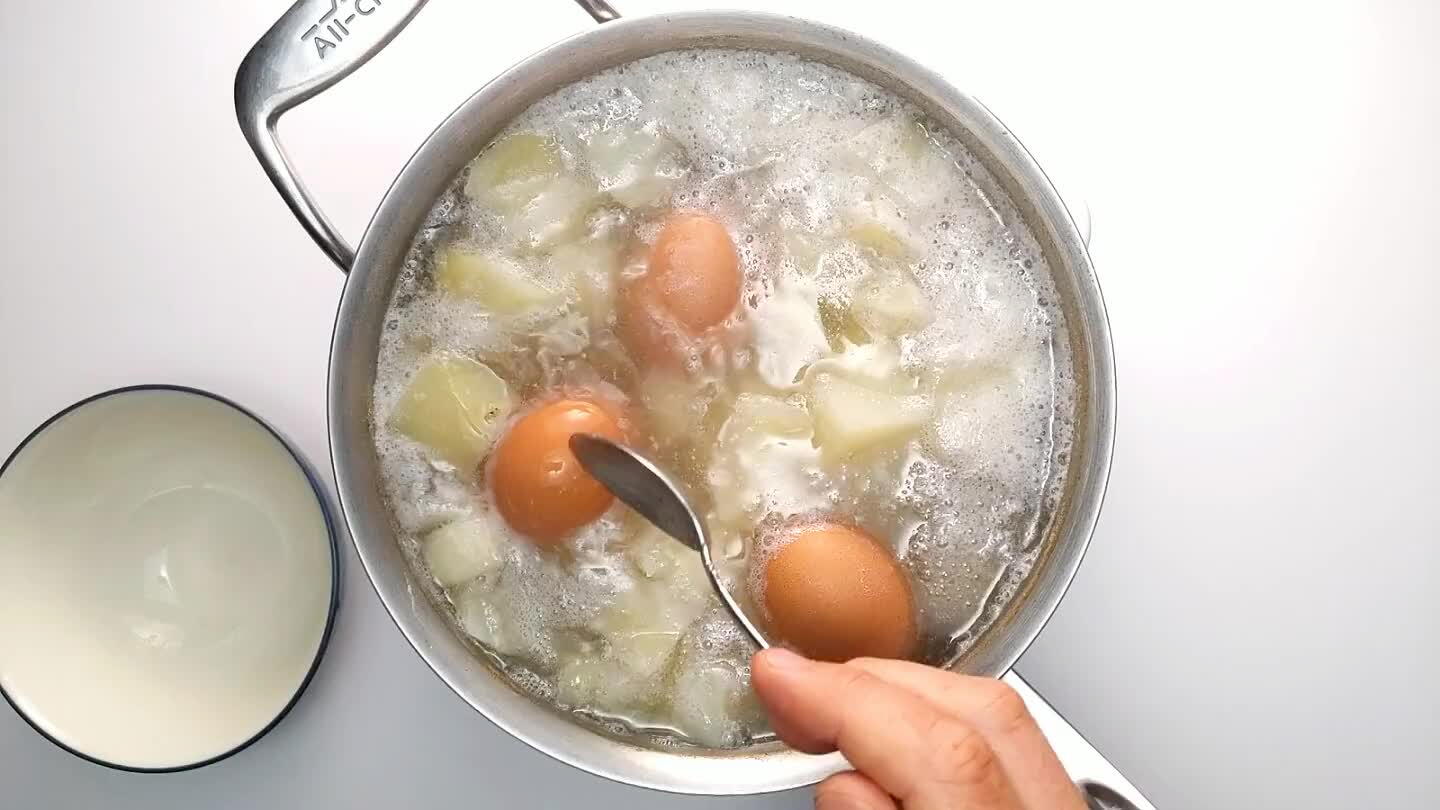 Remove the eggs from the pot. Run some cool water over them until they're cool enough to handle. Crack and peel the eggs. Give them a quick rinse to catch any fine shard of shell that may still be stuck to the egg.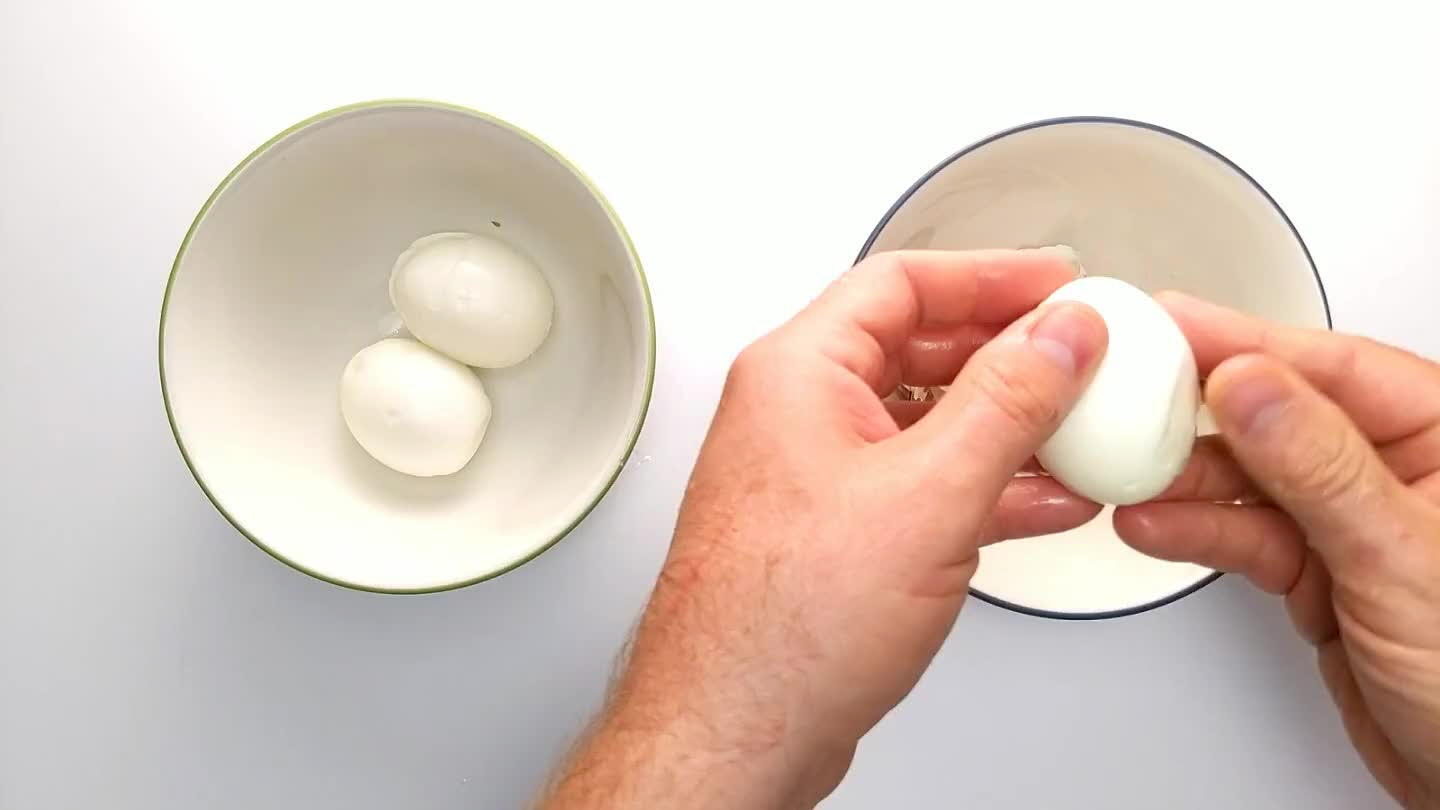 With a fork or an egg slicer, crush the hard boiled eggs to a crumble.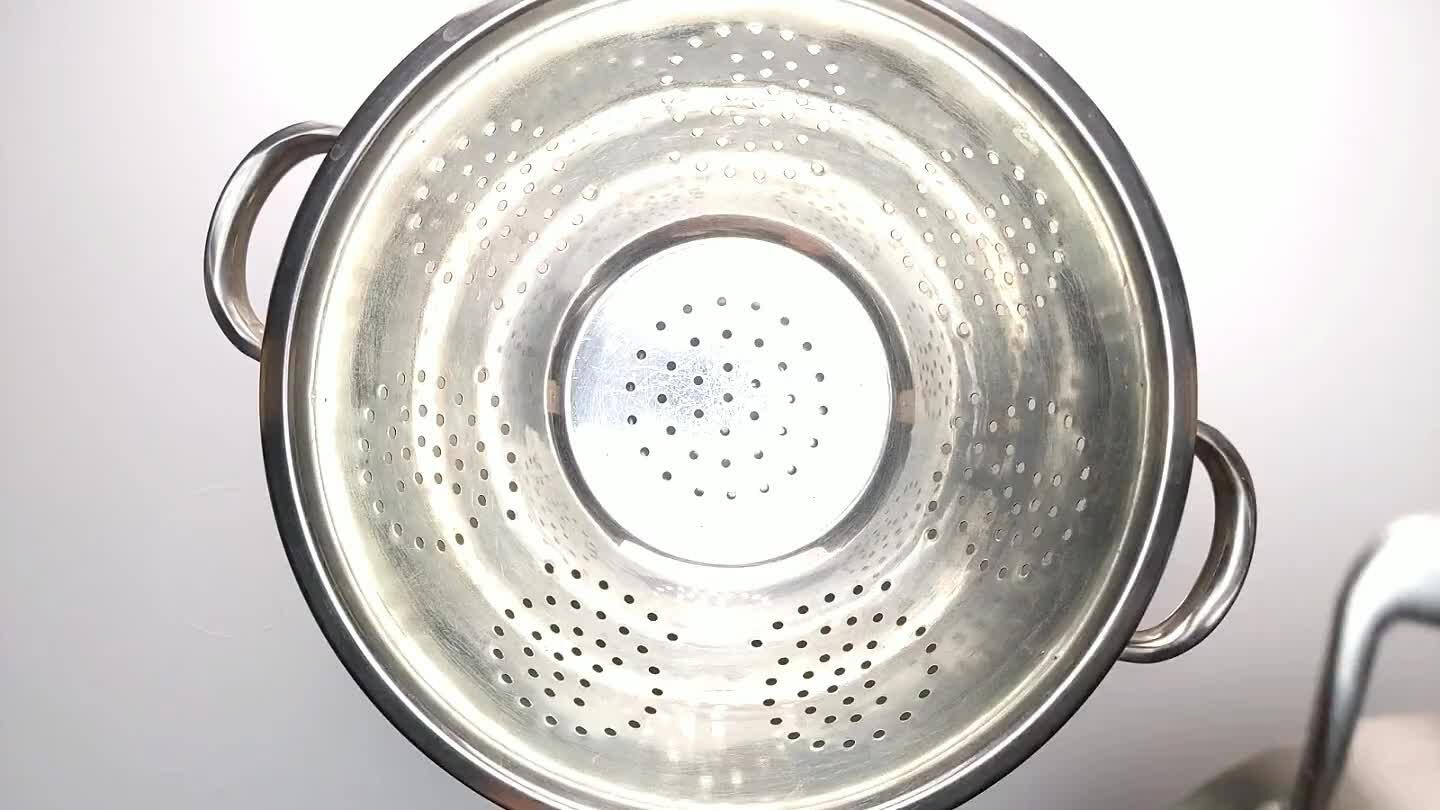 Strain the potatoes and set aside to cool.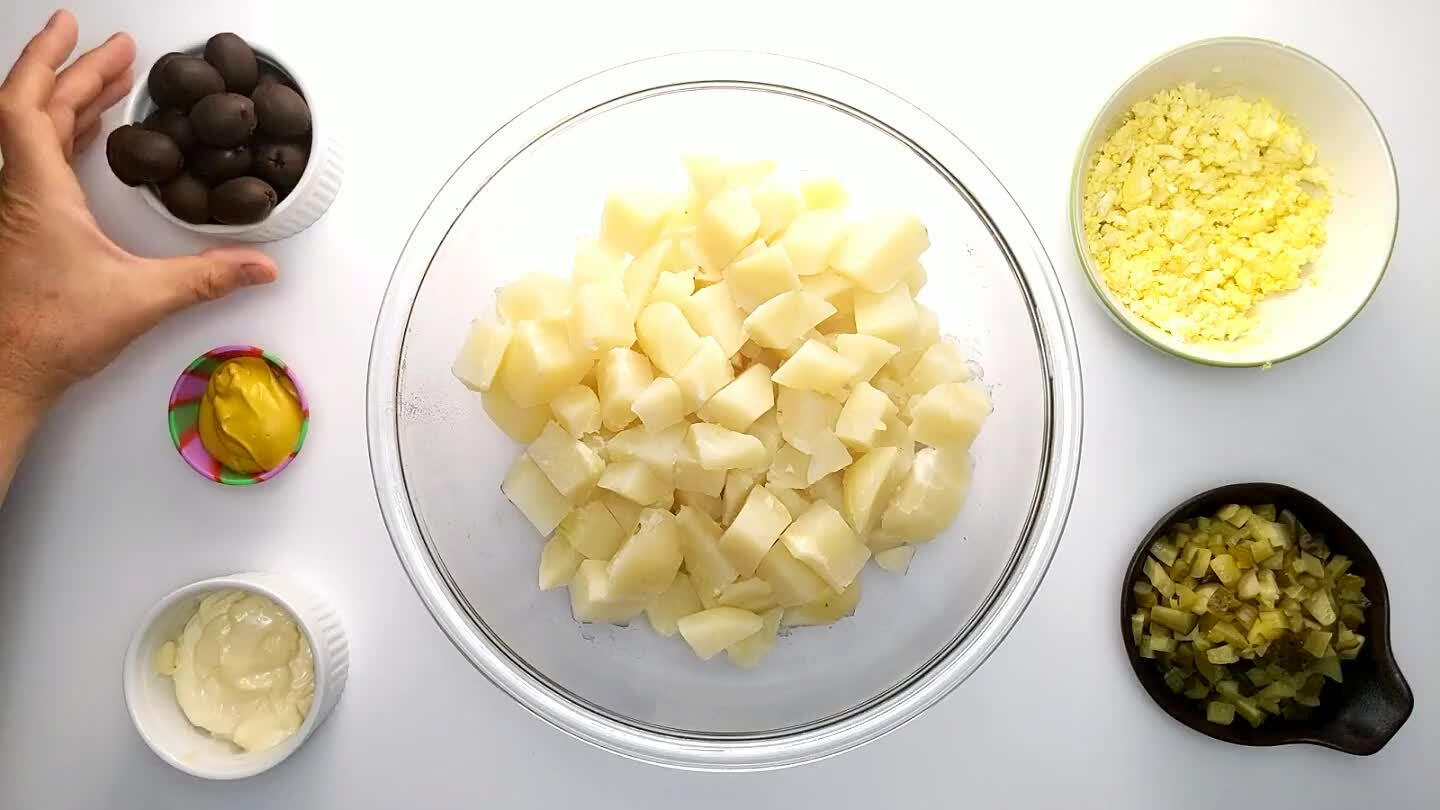 Strain the pitted olive and add them to the potatoes.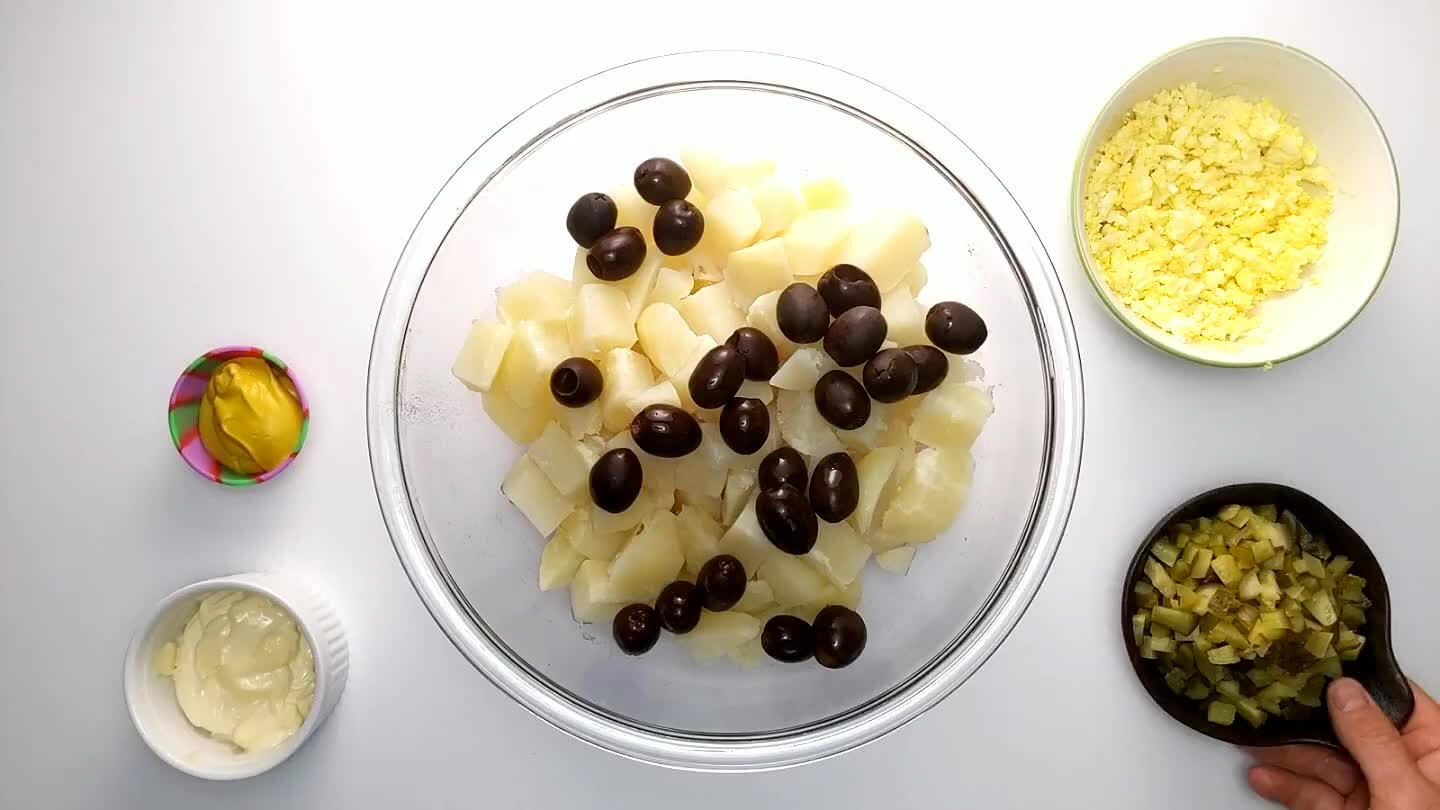 Add the diced pickles.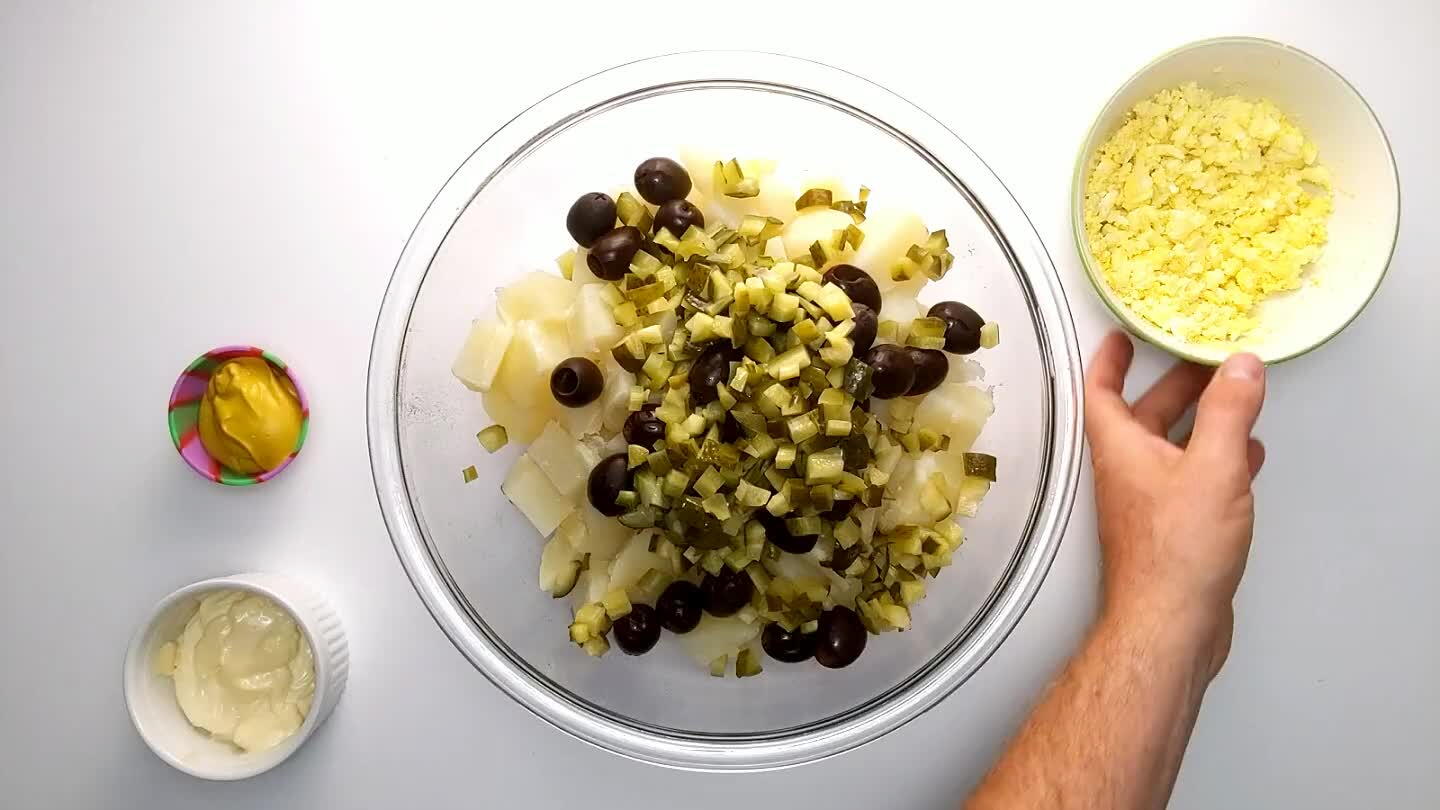 Add the crushed hard boiled eggs.
Add the mayonnaise.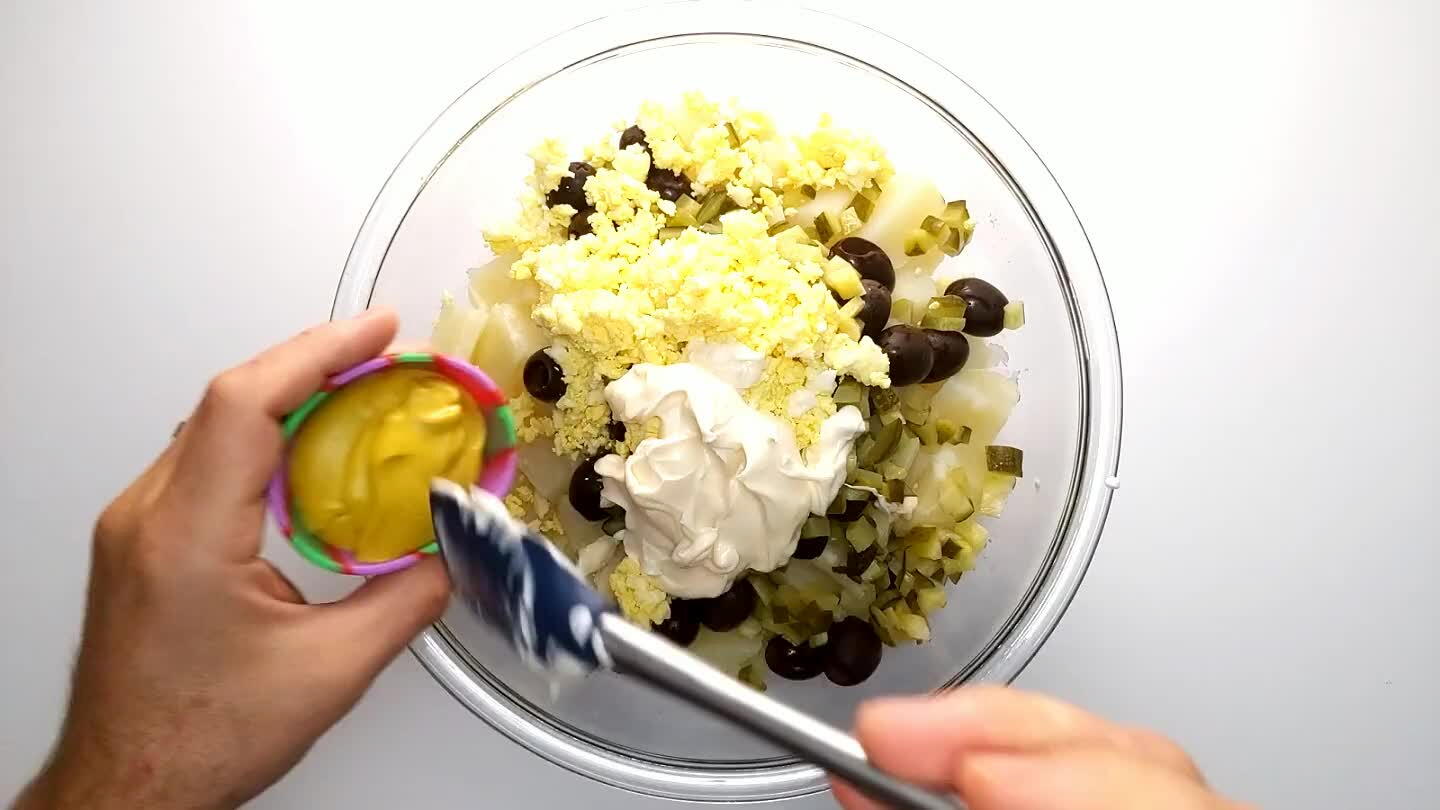 Add the mustard. Keep in mind that the intensity of mustard can vary a lot. I was happy with 2 Tbsp here, but that may be too much in your case. Add 1 tbsp at a time and taste before adding more.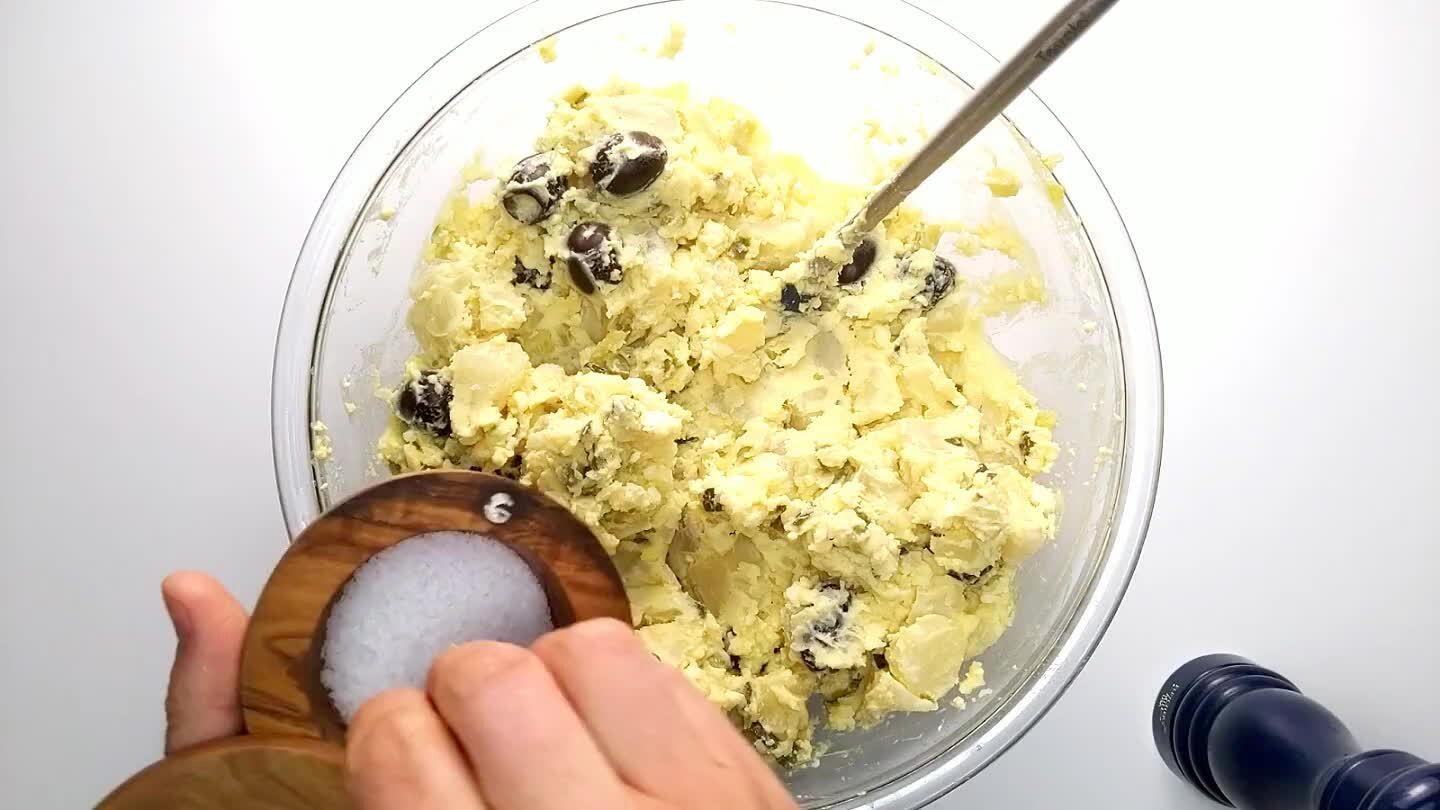 Season with salt and black pepper.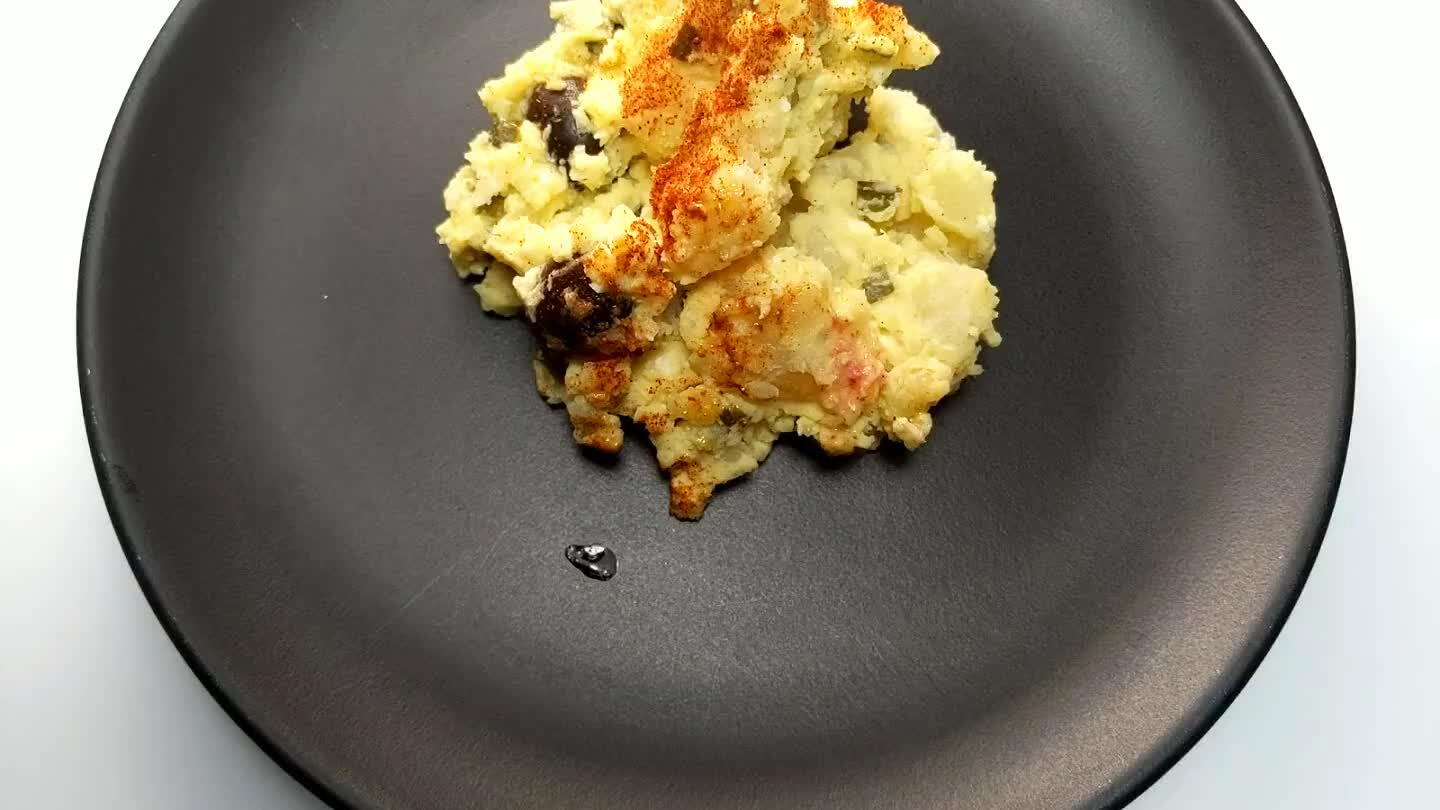 Comments