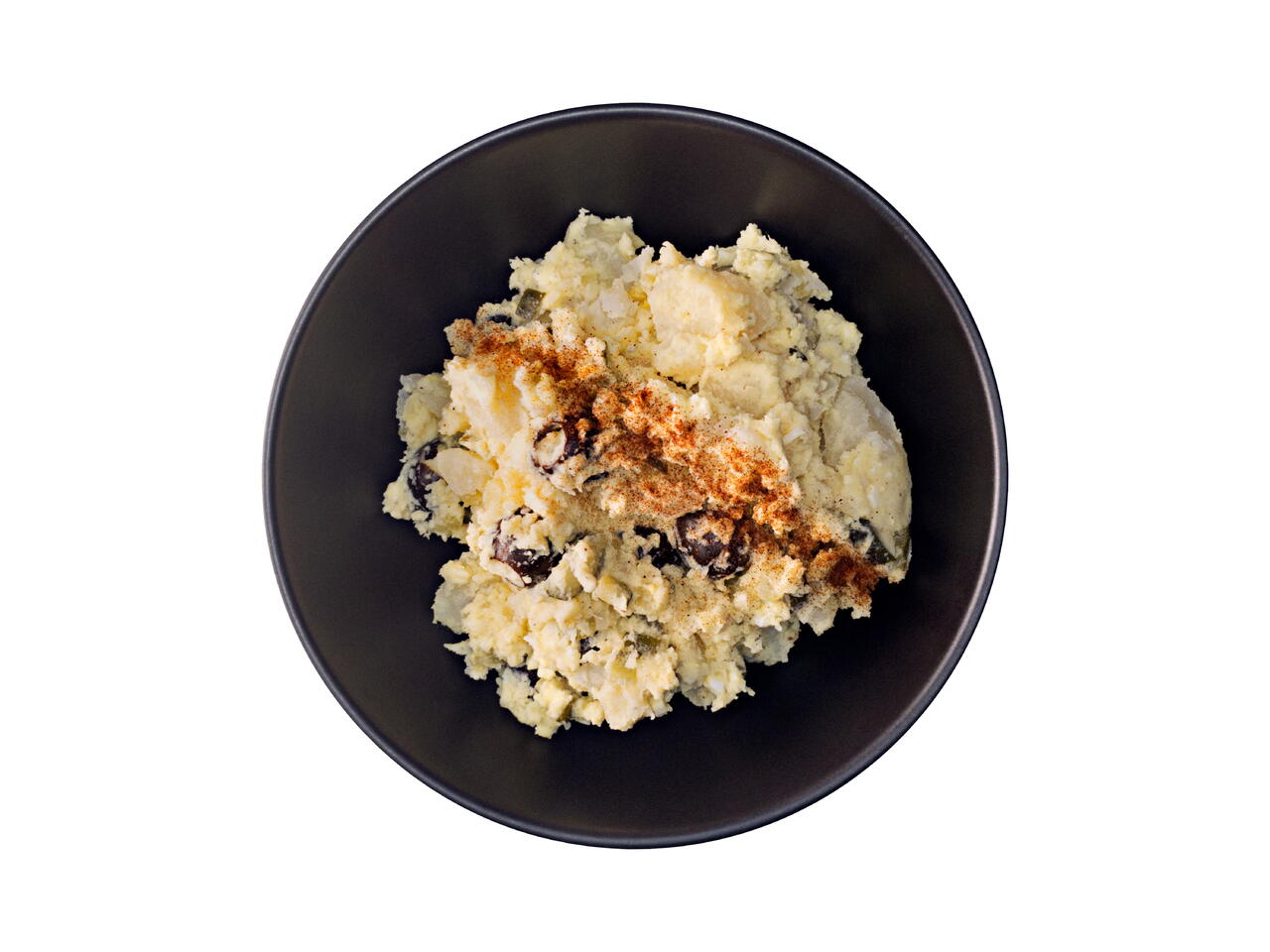 Recipe video made by Ryan
Published on 06/09/2020, viewed by 729 , 0 Comments
6 portions
35m
As far as I am concerned, there are 2 types of potato salad, picnic-style and german-style. Neither is better than the other. They both have their applications.
What you will need
2 lb Russet Potatoes
3 Eggs
2 oz. Dill Pickles
5 oz. Pitted Black Olives
1/2 cup Mayonnaise
2 Tbsp Yellow Mustard
(Nutritional facts 205 calories, 14.62 g fat, 12.92 g carbohydrates, 6.24 g protein, 248 mg cholesterol, 214 mg sodium)
How to cook
Peel potatoes and dice roughly to around 1" chunks.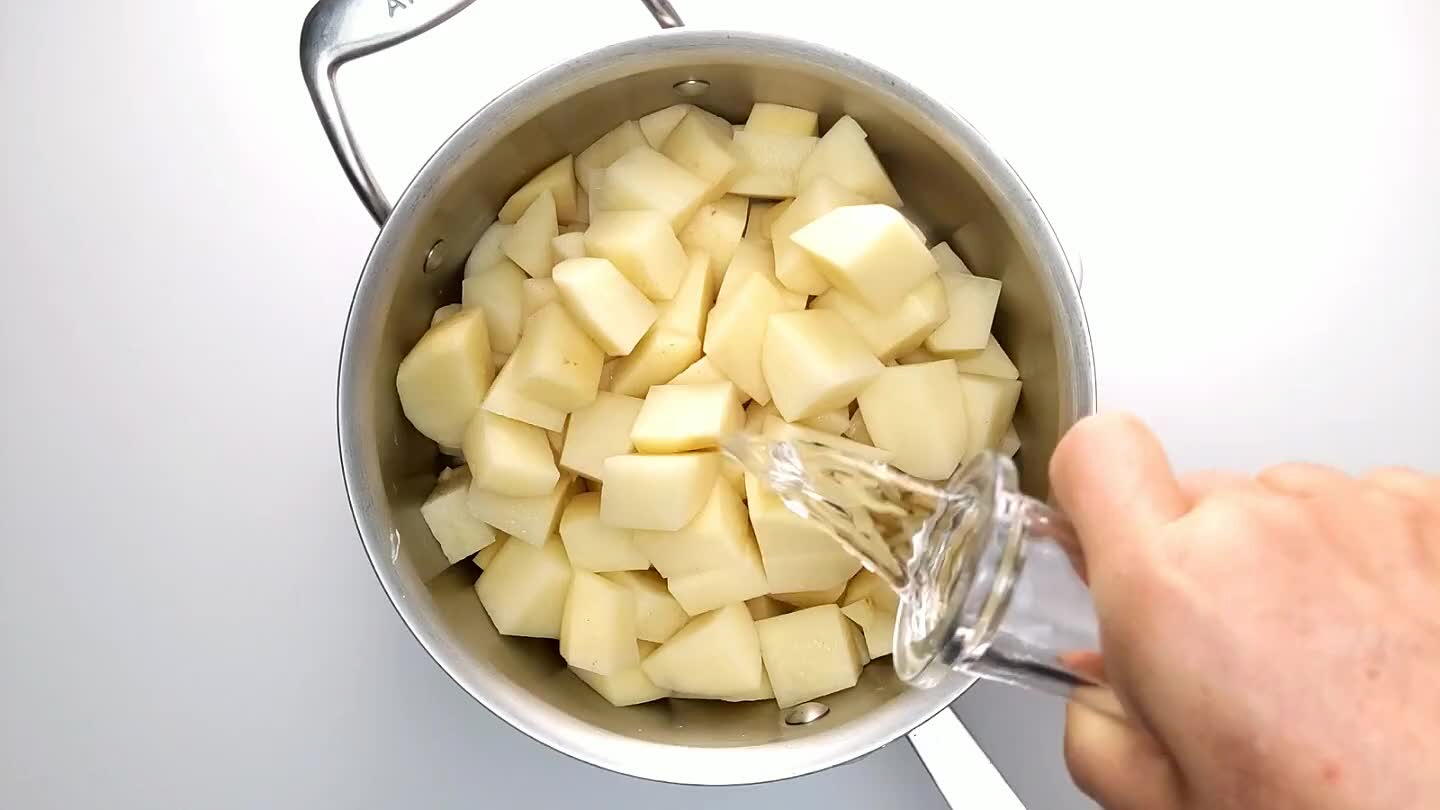 Place diced potatoes in a saucepan and submerge in water over medium heat.
Once the water comes to a gentle simmer, adjust the heat to hold it there. Place the eggs in the pot and press down gently to submerge. Set a timer for 15 minutes. This should be enough time to hard boil the eggs and to cook the potatoes through. Check that a fork or skewer passes through one of the larger potato chunks with little resistance.
Remove the eggs from the pot. Run water over them until they're cool enough to handle. Crack and peel the eggs.
With a fork or an egg slicer, crush the hard boiled eggs to a crumble.
Strain the potatoes and set aside to cool.
Dice the pickles to around 1/8". You're looking for little sparks of sour that you can distribute throughout your potato salad.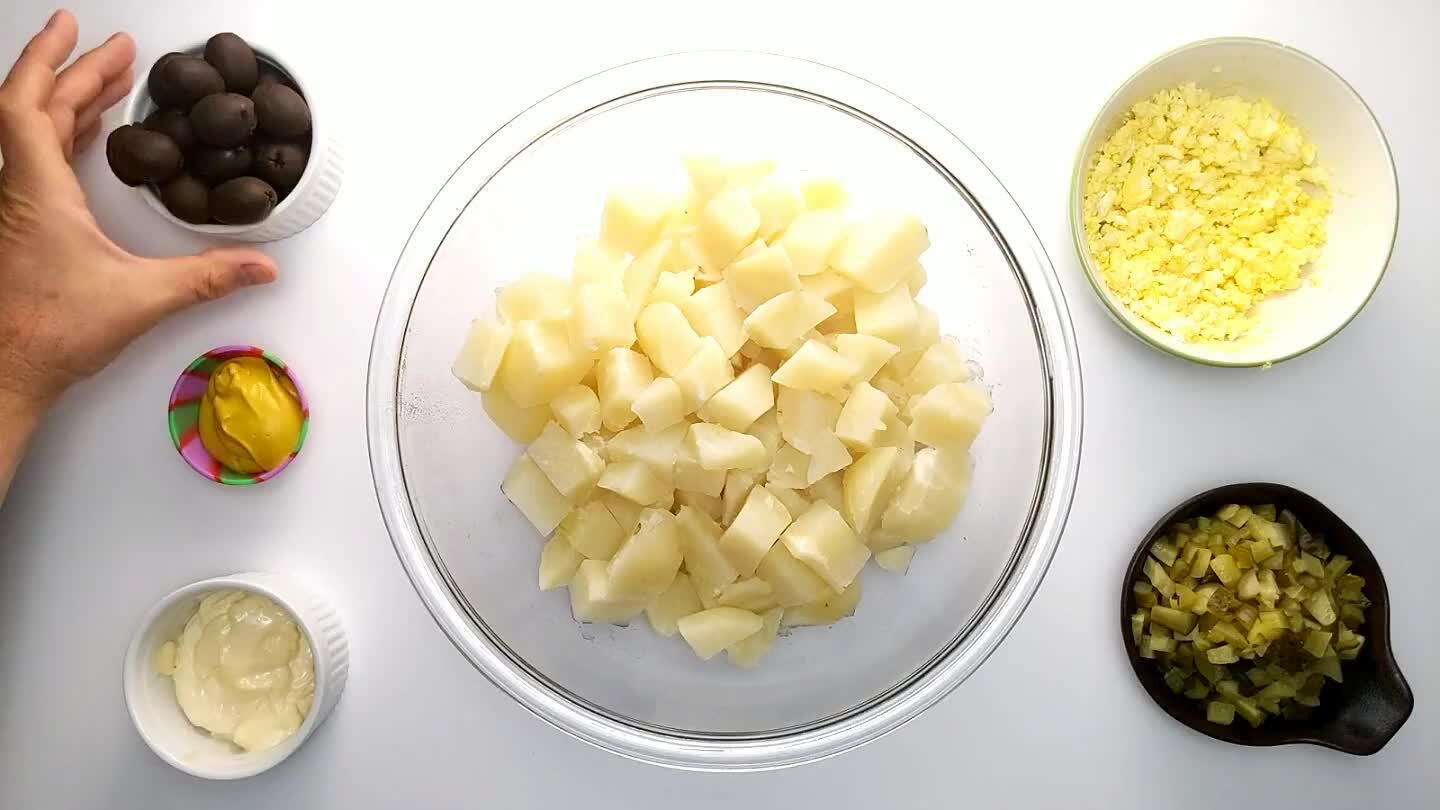 Strain the pitted olive and add them to the potatoes.
Add the diced pickles.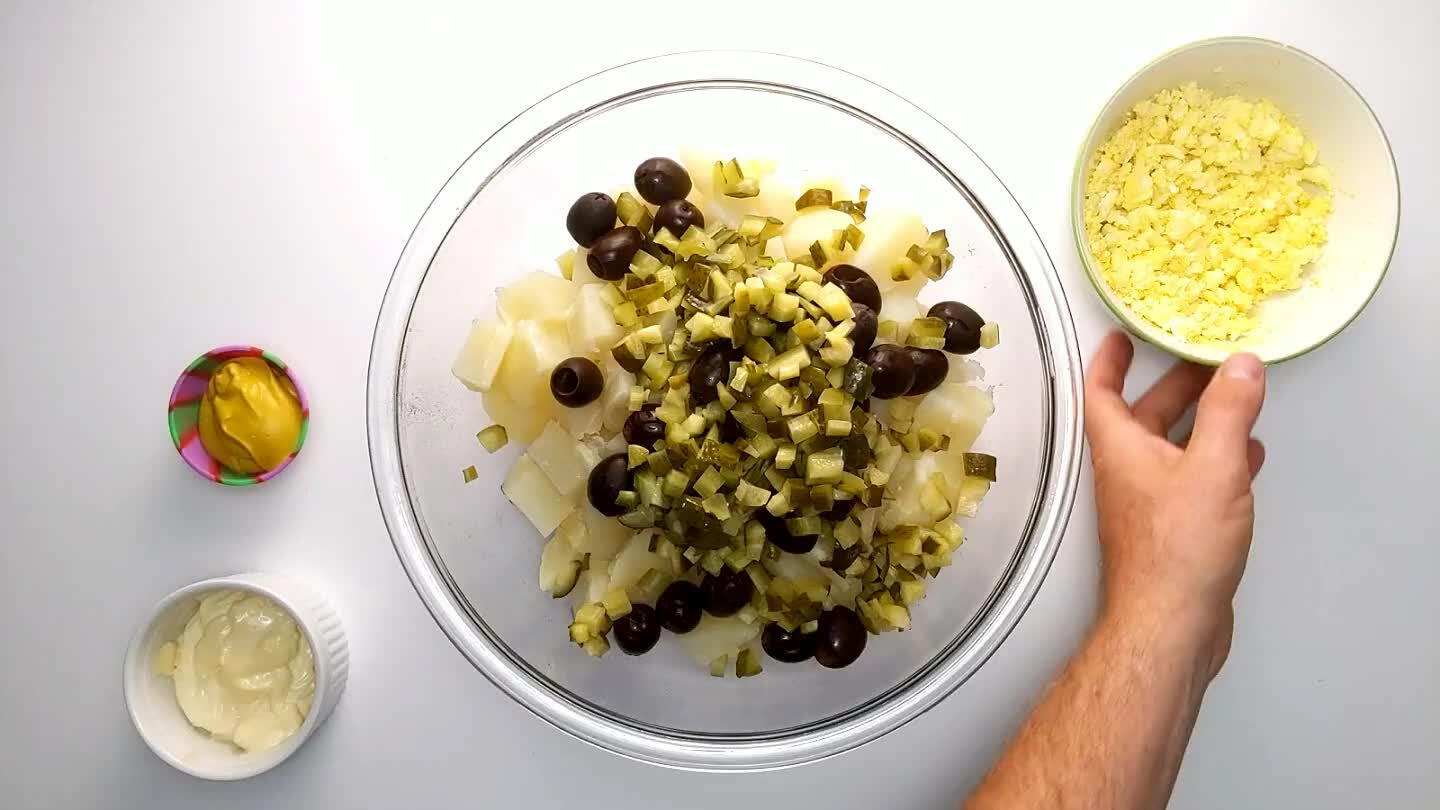 Add the crushed hard boiled eggs.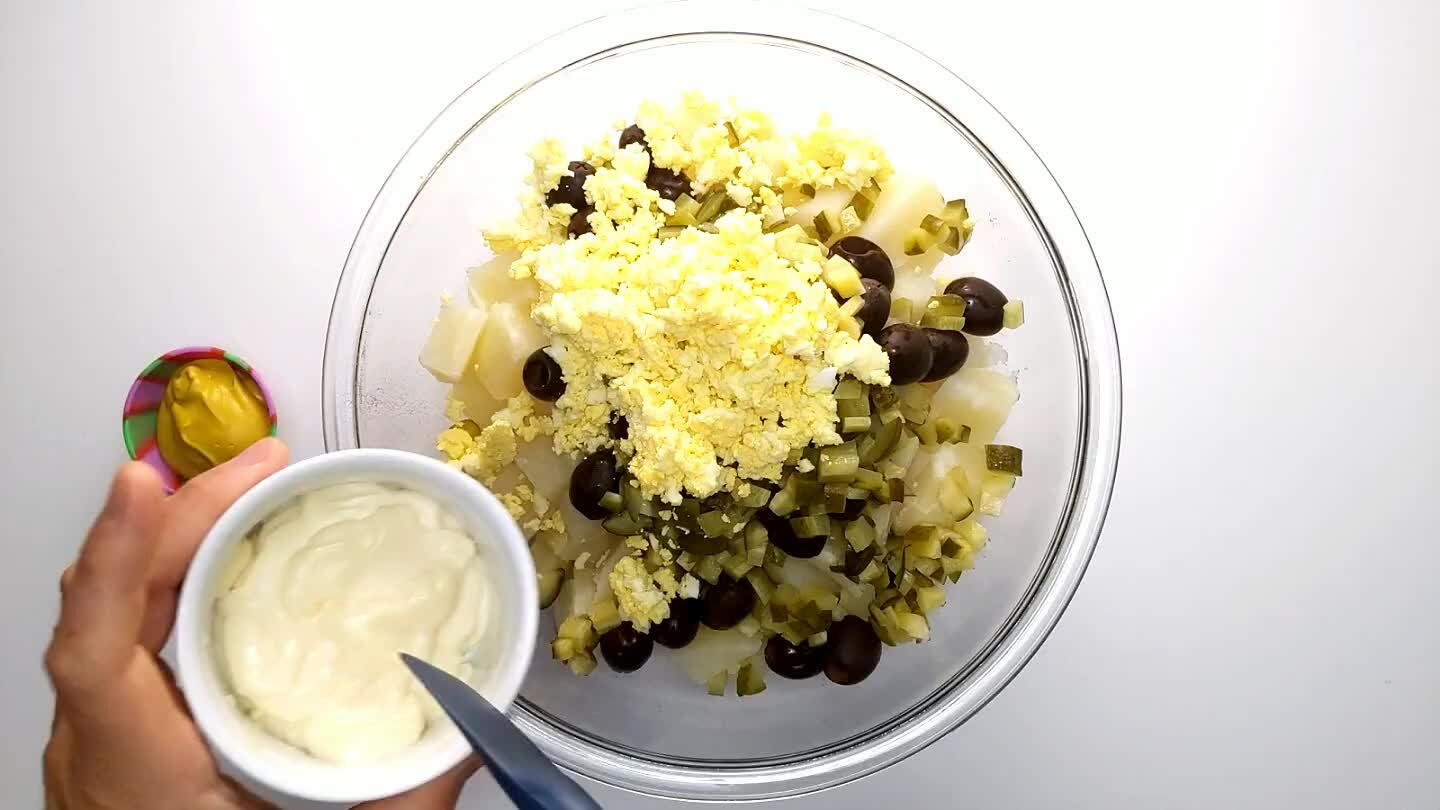 Add the mayonnaise.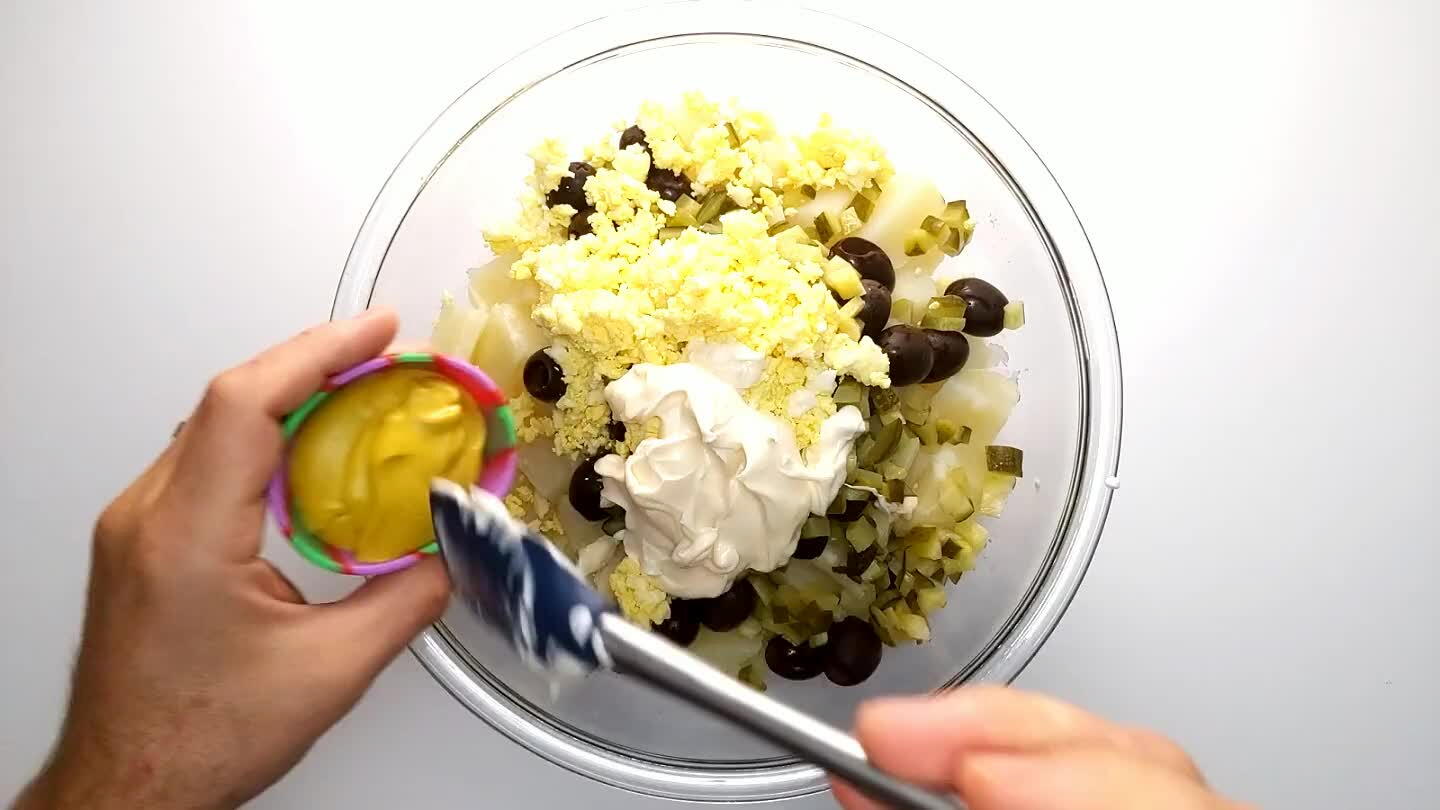 Add the mustard. Keep in mind that the intensity of mustard can vary a lot. I was happy with 2 Tbsp here, but that may be too much in your case. Add 1 tbsp at a time and taste before adding more.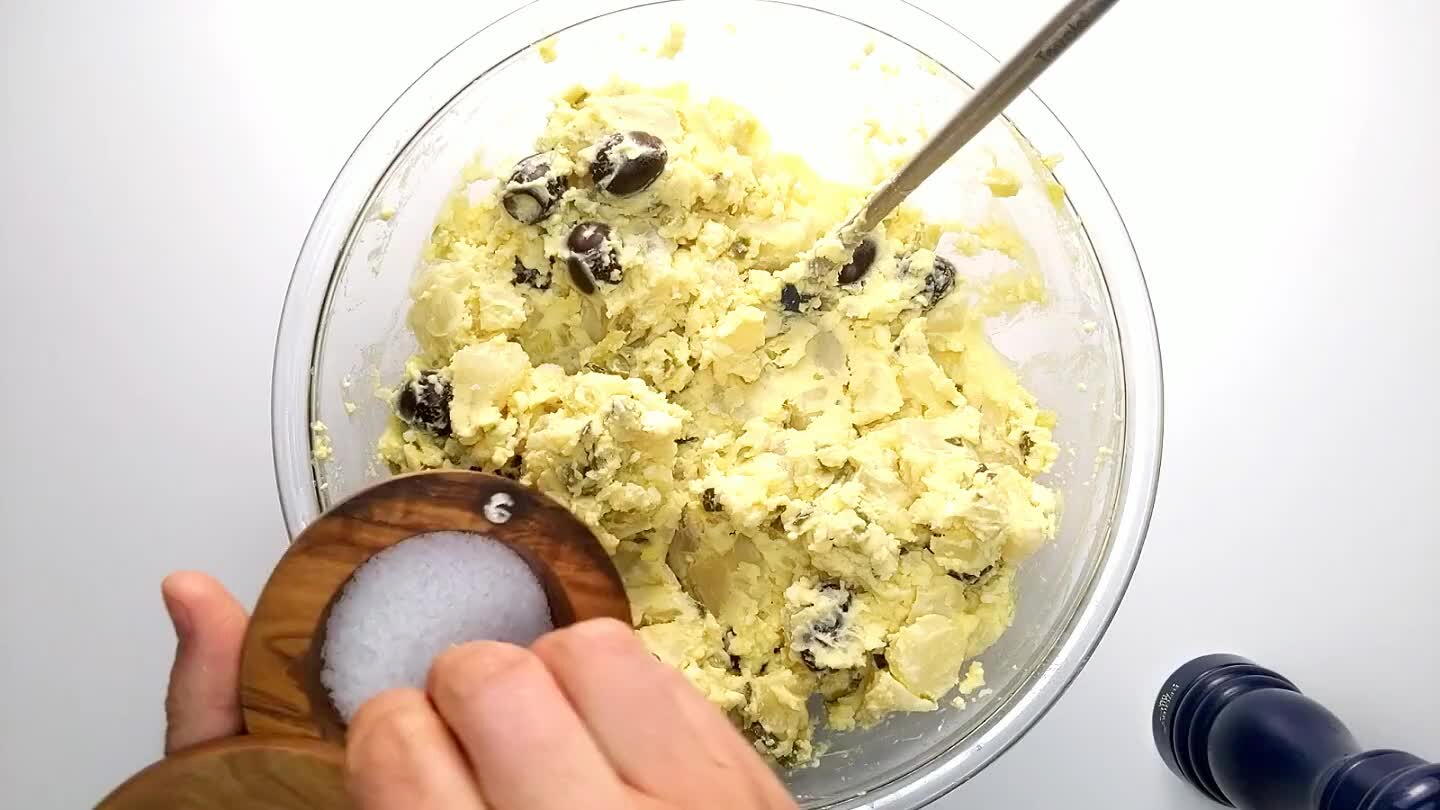 Season with salt and black pepper.
Comments