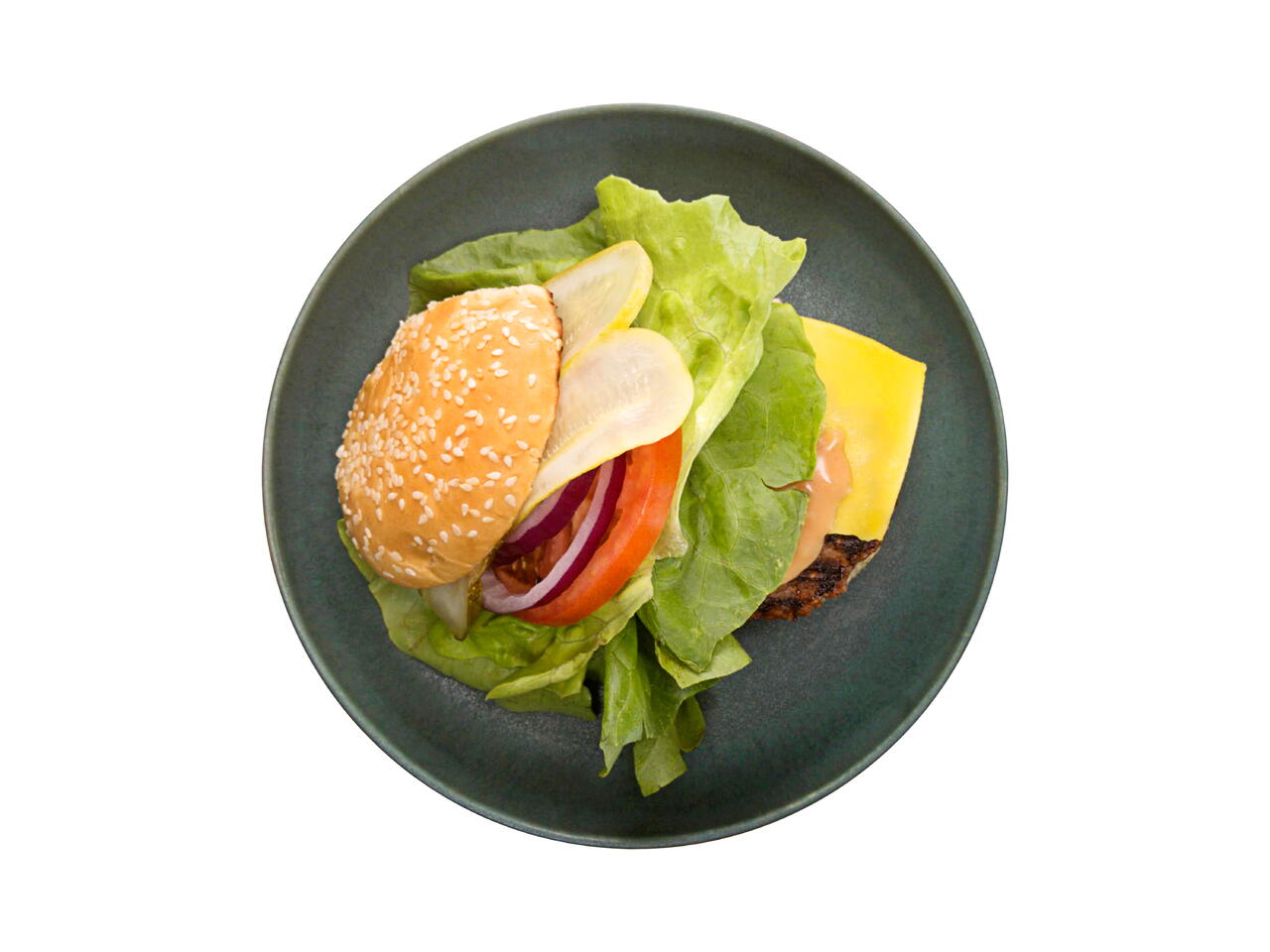 4 portions
20m
If you are a burger lover this plant-based version won't dissapoint! Feel free to serve this with a delicious side salad or fries.
What you will need
4 Plant-Based Burger Patties
4 slices Vegan Cheddar Cheese
1 Slicing Tomato
1 head Butter lettuce
1 Red Onion
Dill Pickle Slices
4 TBSP SAUCE:
¼ cup Vegan Mayo
2 Tbsp Ketchup
1 Tbsp Relish
1 tsp White Vinegar
1 tsp Yellow Mustard
4 Burger Buns
(Nutritional facts 93 calories, 2.15 g fat, 14.5 g carbohydrates, 2.08 g protein, 4 mg cholesterol, 267 mg sodium)
How to cook
Gather and portion all ingredients.
MAKE SAUCE
Add the ketchup into the mayonnaise in small bowl.
Pour in the vinegar.
Add the sugar to the sauce mixture
Add the pickle relish to the sauce.
Add the mustard.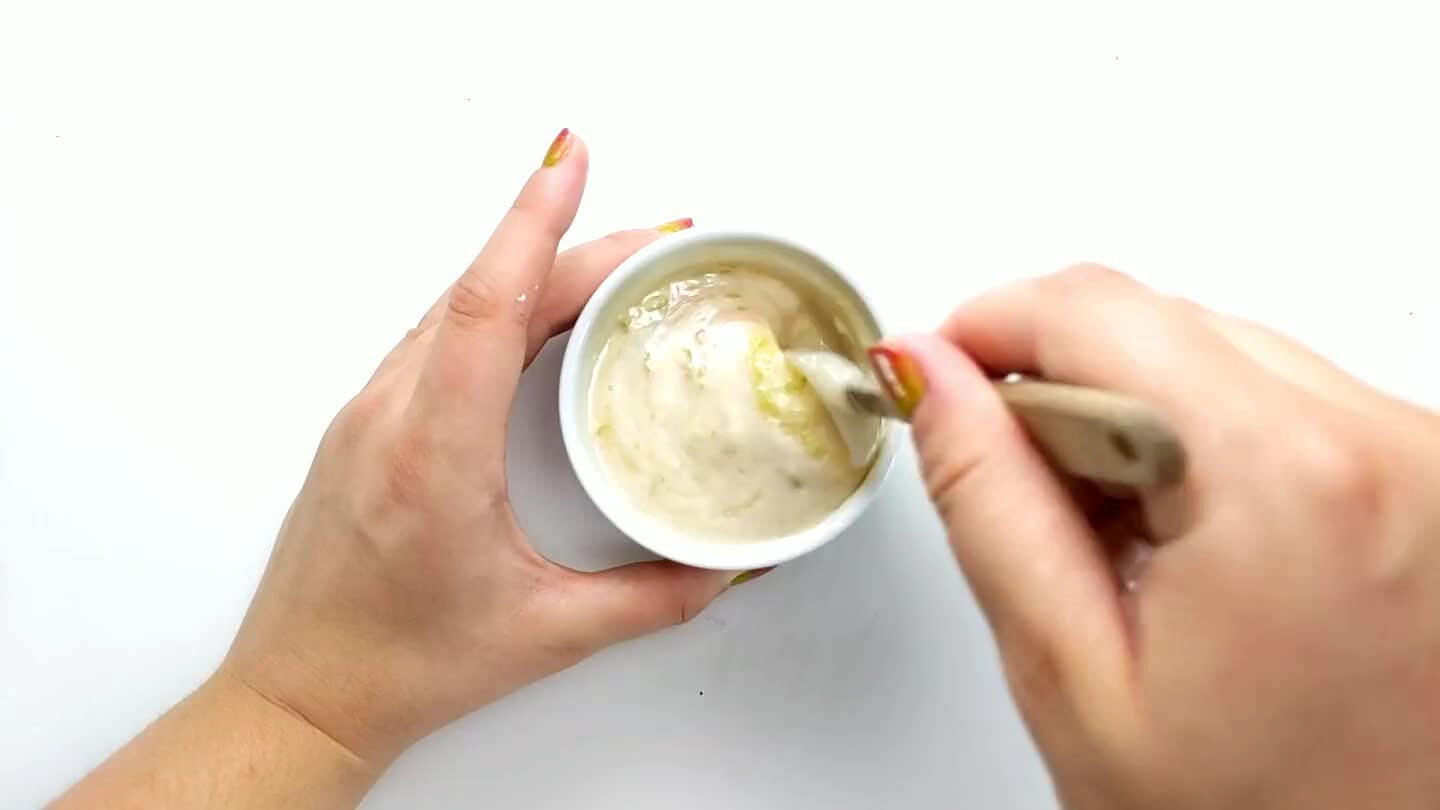 Stir to combine.
Remove the stem and skin of the red onion.
Thinly slice the onion into rounds.
Slice the tomato into rounds.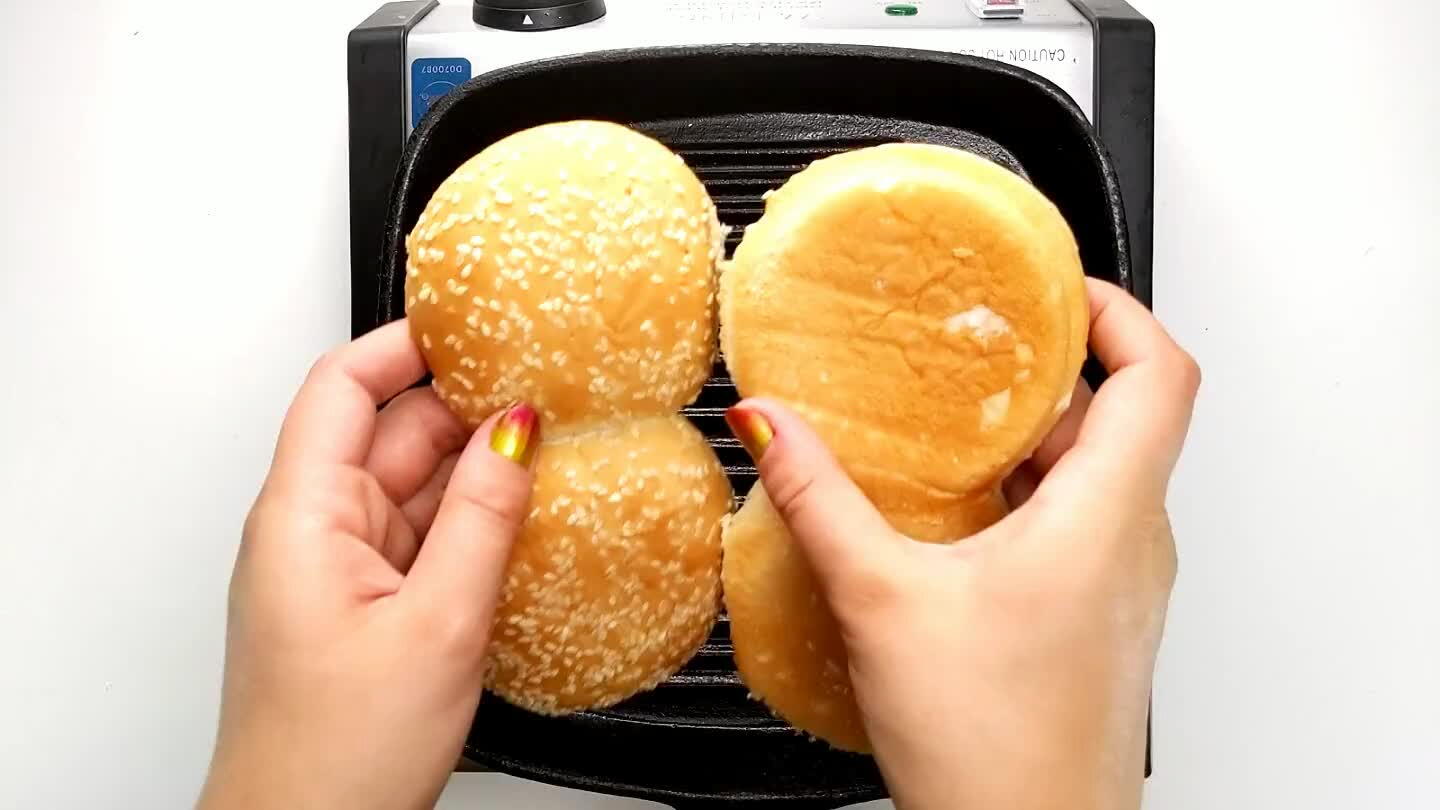 Grill the buns until browned and toasty.
Grill the burgers on a grill pan or on a gas grill. Once sizzling and browned, flip and cook the other side.
Top with vegan cheese and let melt.
Add the cooked burger with melted cheese on top of the bun.
Top the burger and cheese with a couple of leaves of lettuce, a slice of tomato, and a few slices of red onion.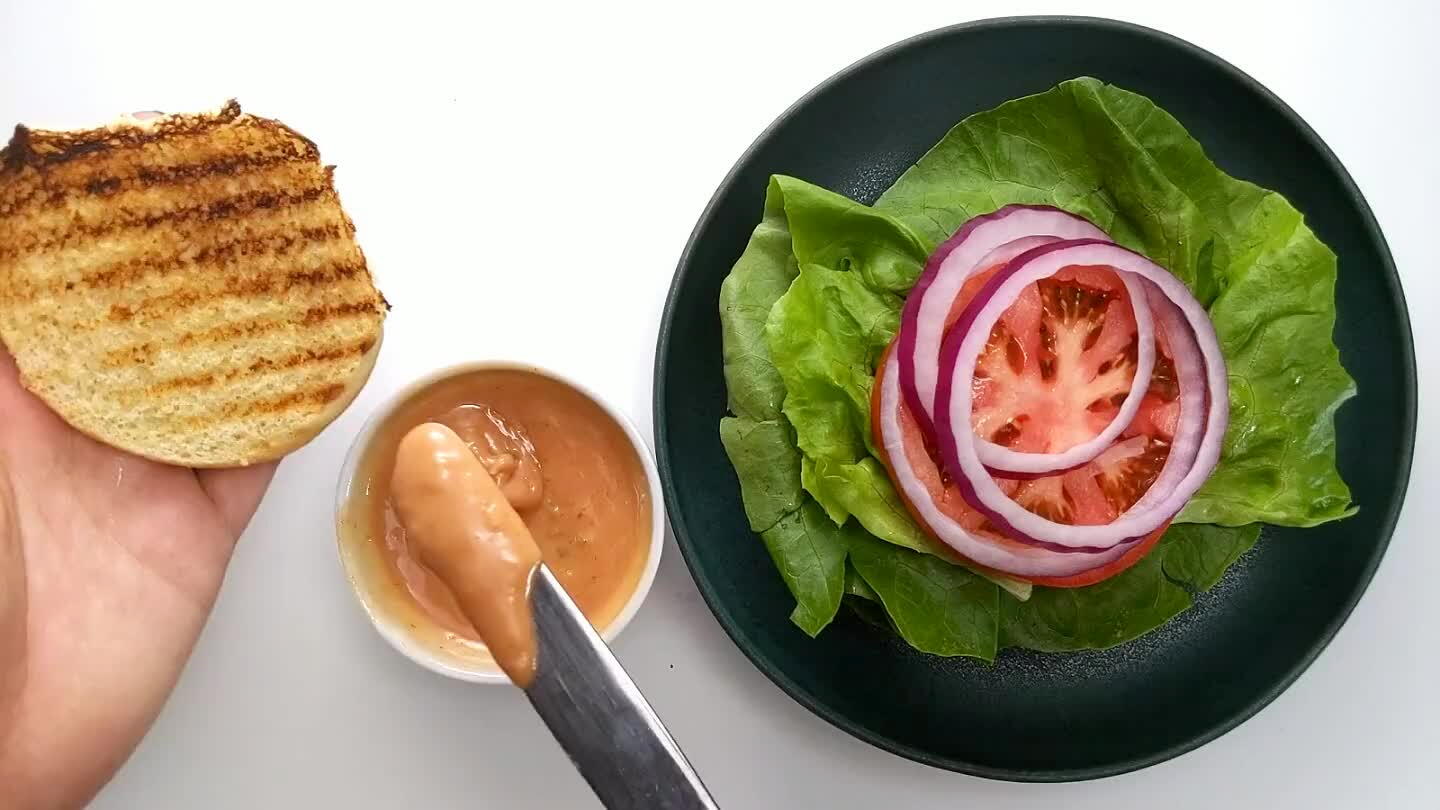 Add the sauce and the pickles to the burger.