Pork Chops with Romesco and Cauliflower Rice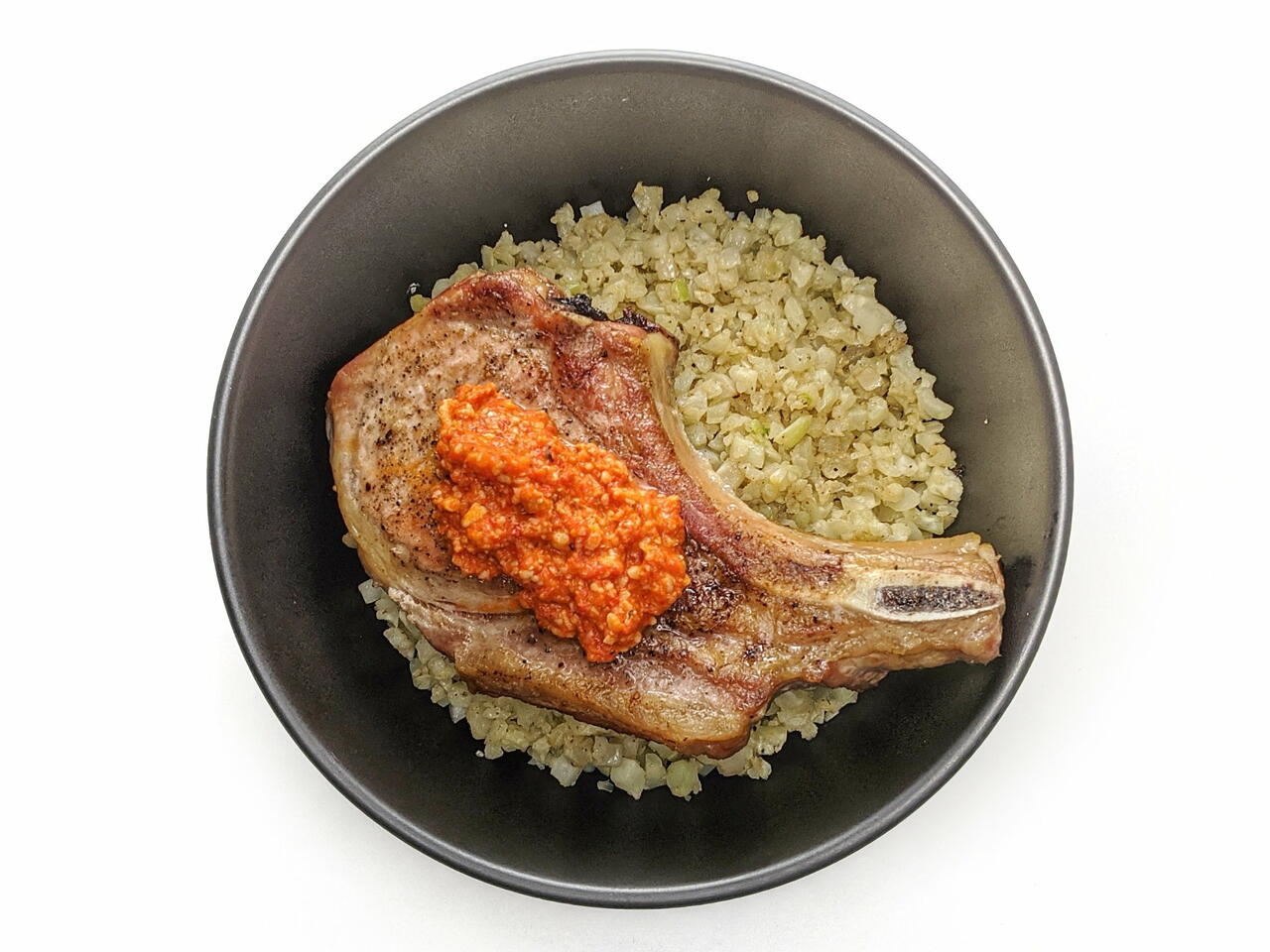 2 portions
35m
Romesco is one of my favorite sauces, and you'll fine here a very easy version of it. Pair it with a juicy pork chop and cauliflower rice for a balanced and engaging meal with minimal prep.
What you will need
2 Tbsp Butter
1 lb Riced Cauliflower
12 oz. Roasted Red Peppers
1 cup Whole Almonds
1 Tbsp Sherry Vinegar
1 lb Pork Chops
Salt
Pepper
(Nutritional facts 139 calories, 9.28 g fat, 6.4 g carbohydrates, 8.99 g protein, 18 mg cholesterol, 509 mg sodium)
How to cook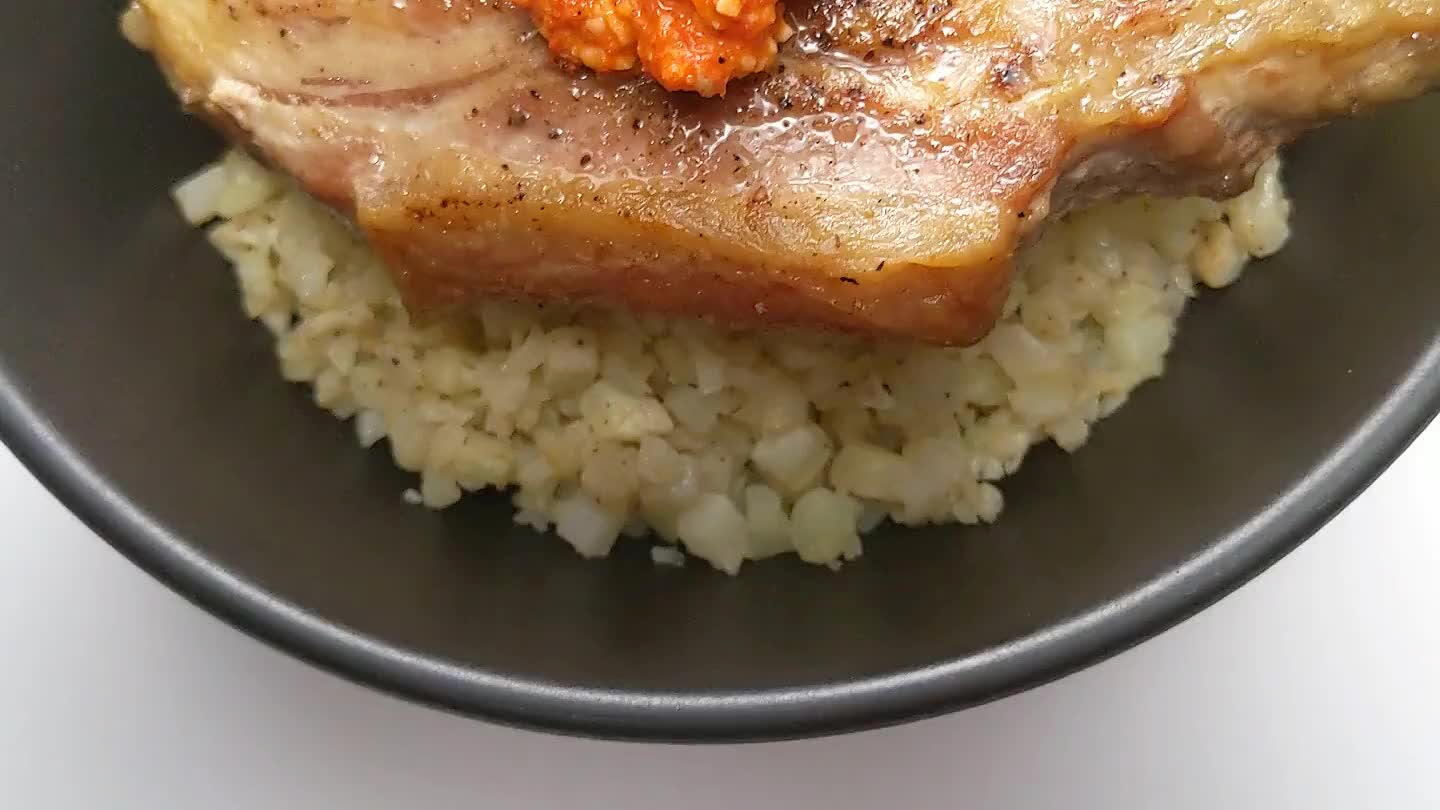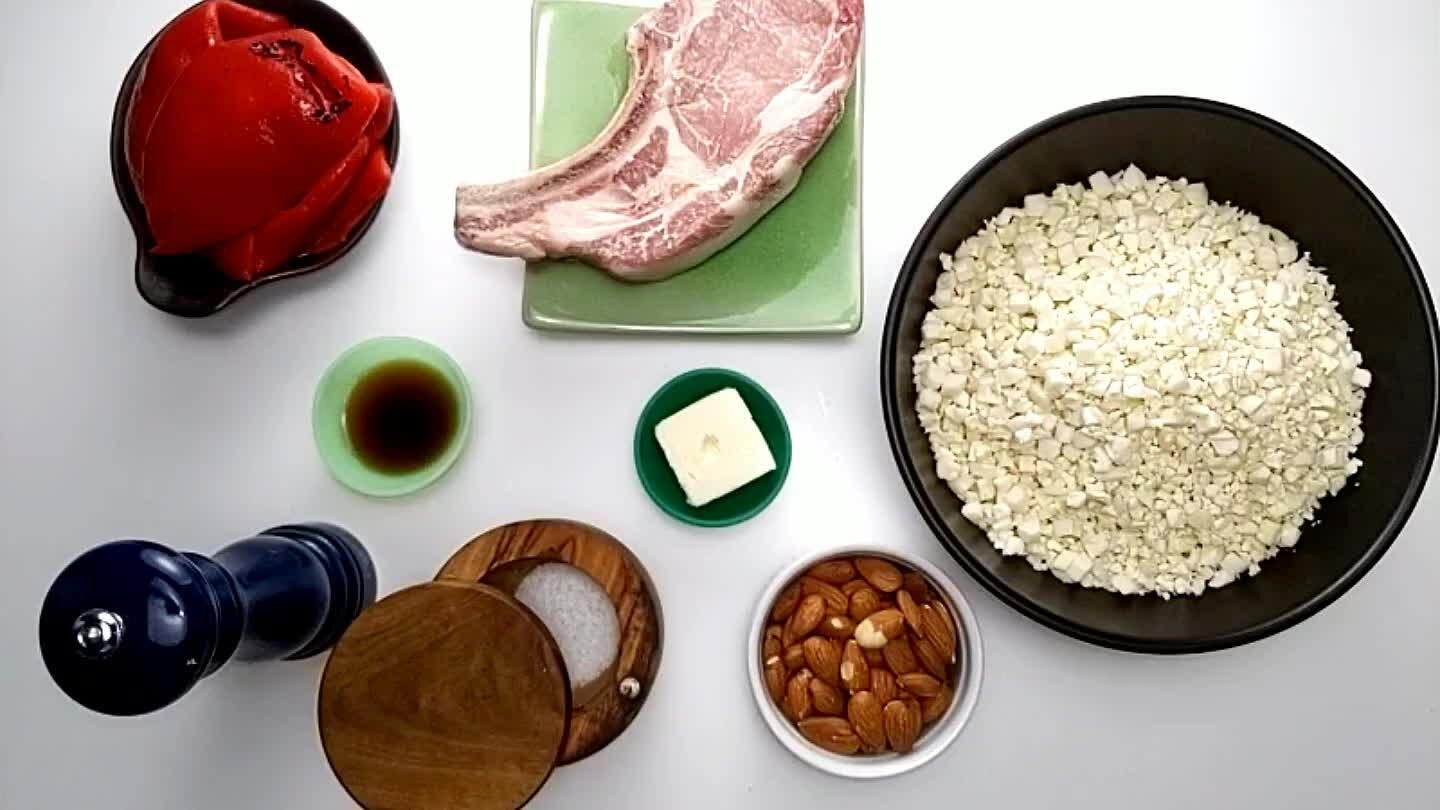 Melt butter in a saucepan over medium/low heat.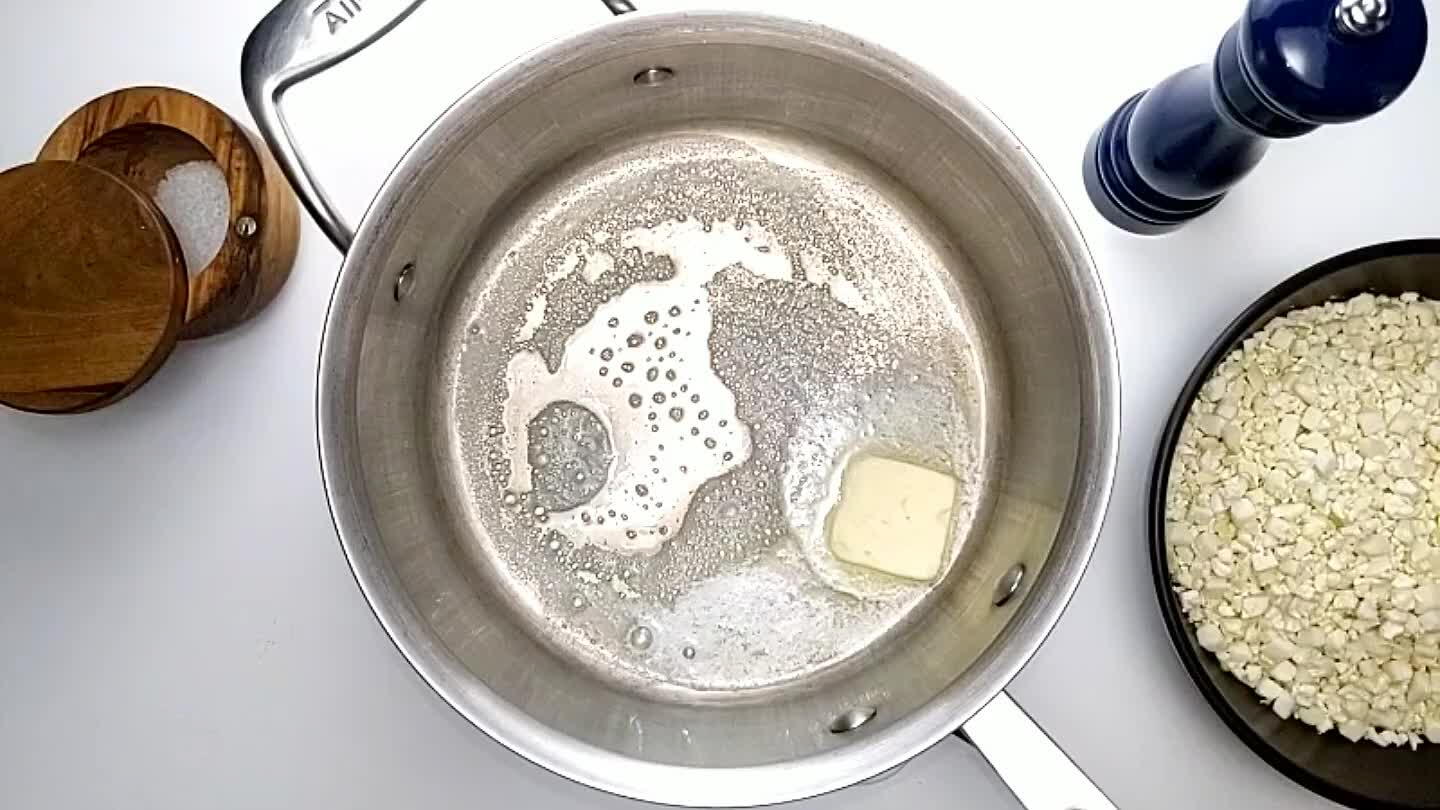 Add the riced cauliflower.
Stir the cauliflower to coat in butter, then cover the pot. Cook for about 5 minutes with the lid on.
After 5 minutes, the cauliflower should be cooked through and ready to eat. Give it a stir and add a little salt and pepper as desired.
Place the almonds in a small food processor and chop to a fine meal.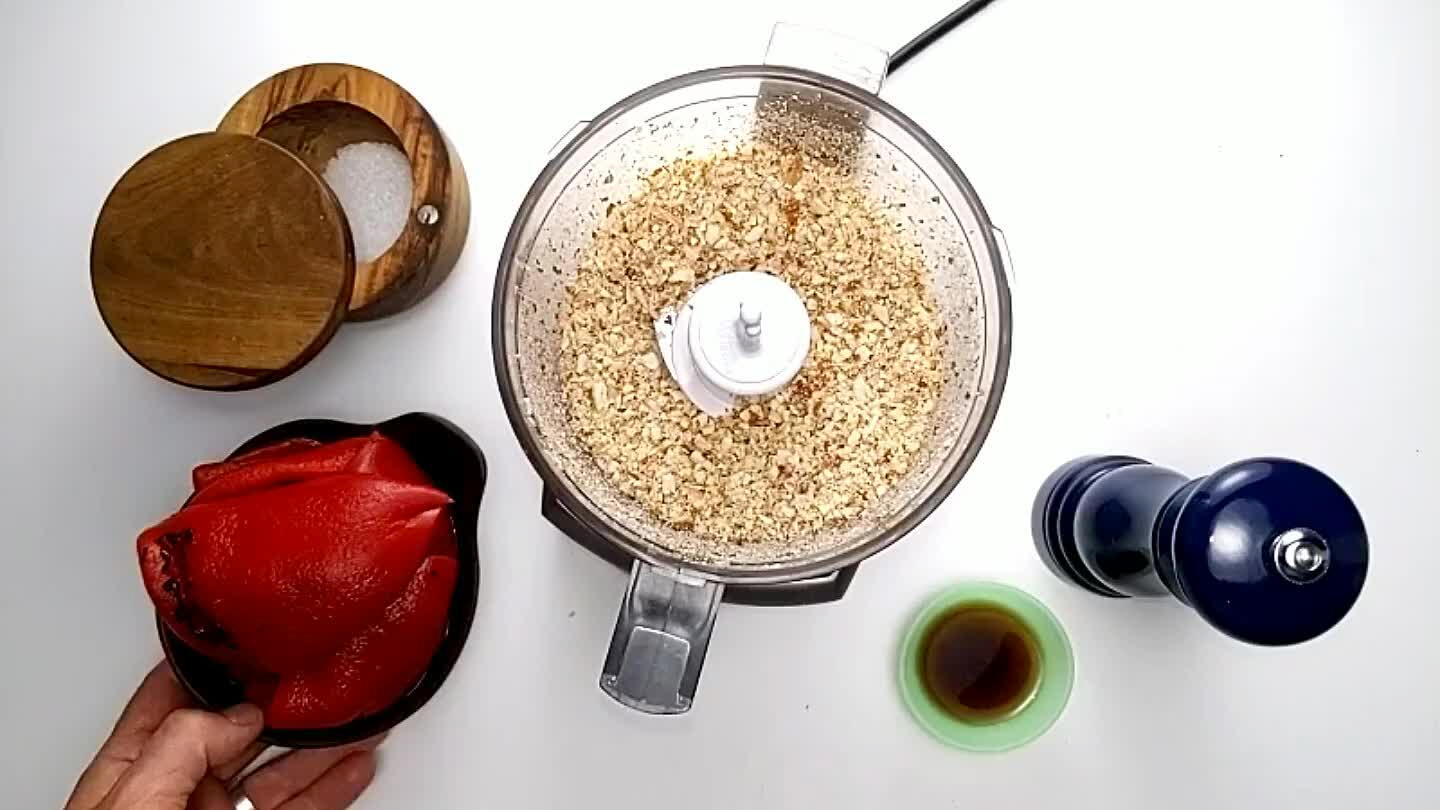 Strain the roasted peppers and discard the packing liquid. Add them to the food processor. Pulse to a puree. If yo're open to a little extra work, roasting your own bell peppers is a big advantage in flavor here. Roast at 400°F for 25 minutes, then cover and rest for easy peeling.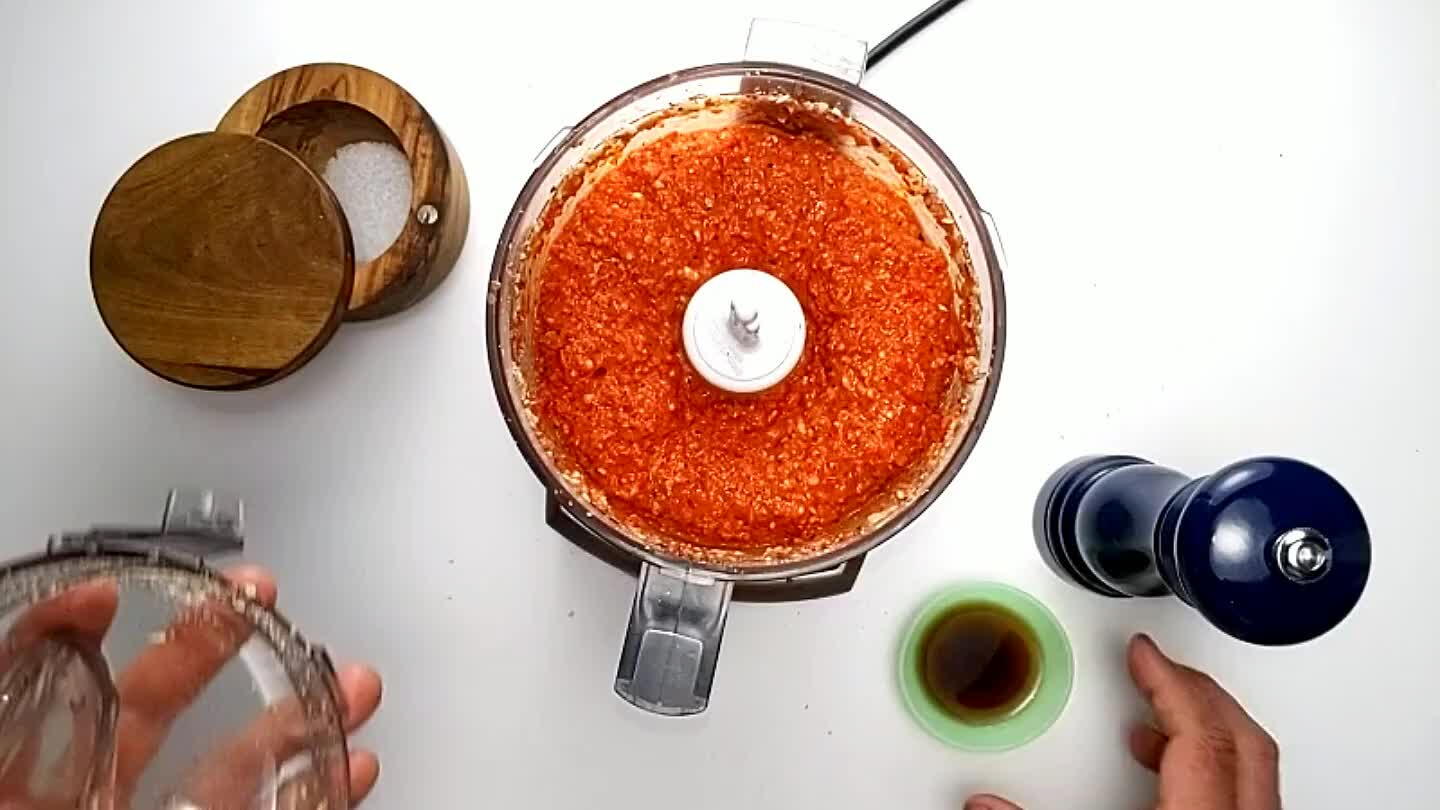 Add the sherry vinegar.
Add a little salt and pepper. Mix well, taste and adjust seasoning as necessary.
Season the pork chop thoroughly with salt and pepper. Don't forget to season the fatty strips on the side of your pork chop.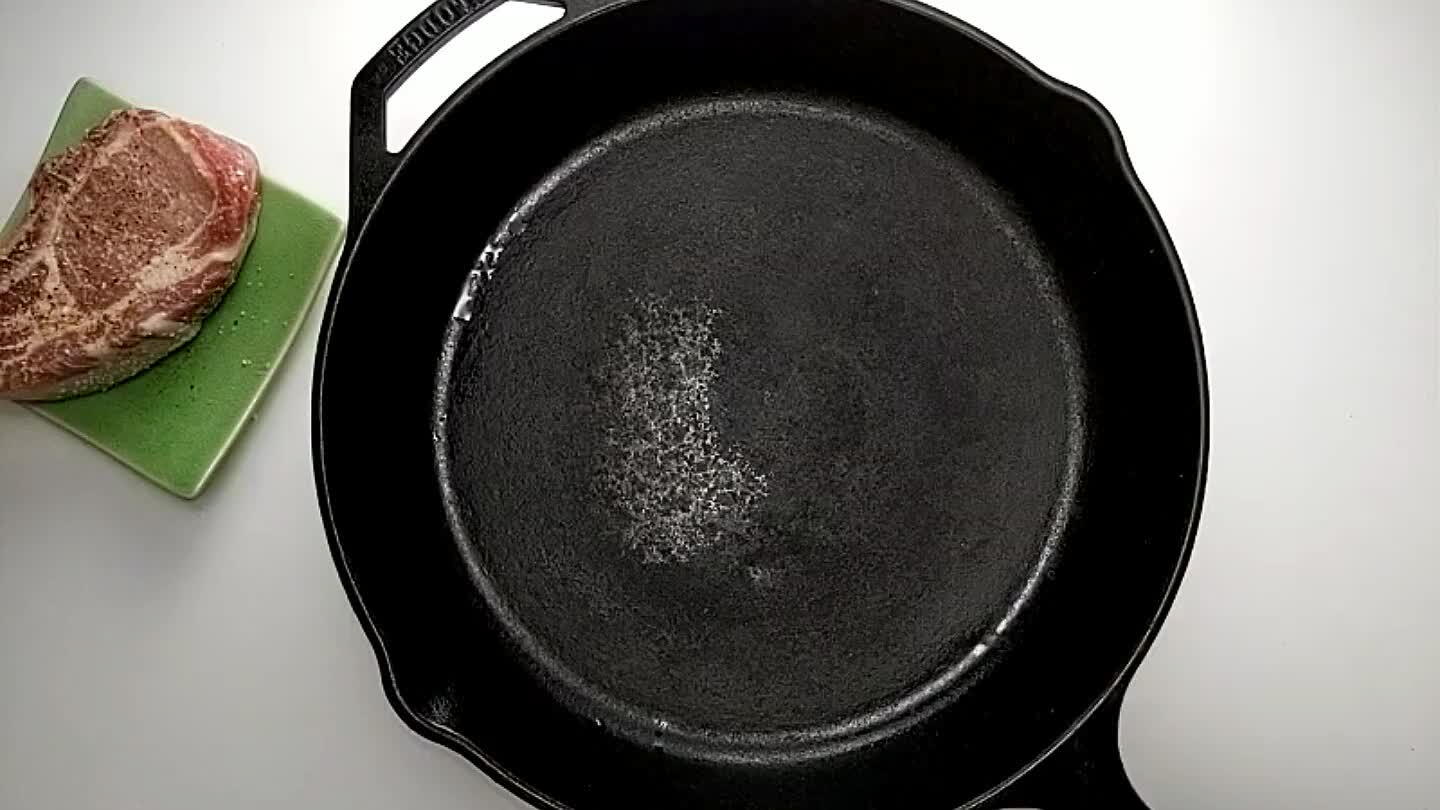 Heat some oil in a heavy skillet over high heat.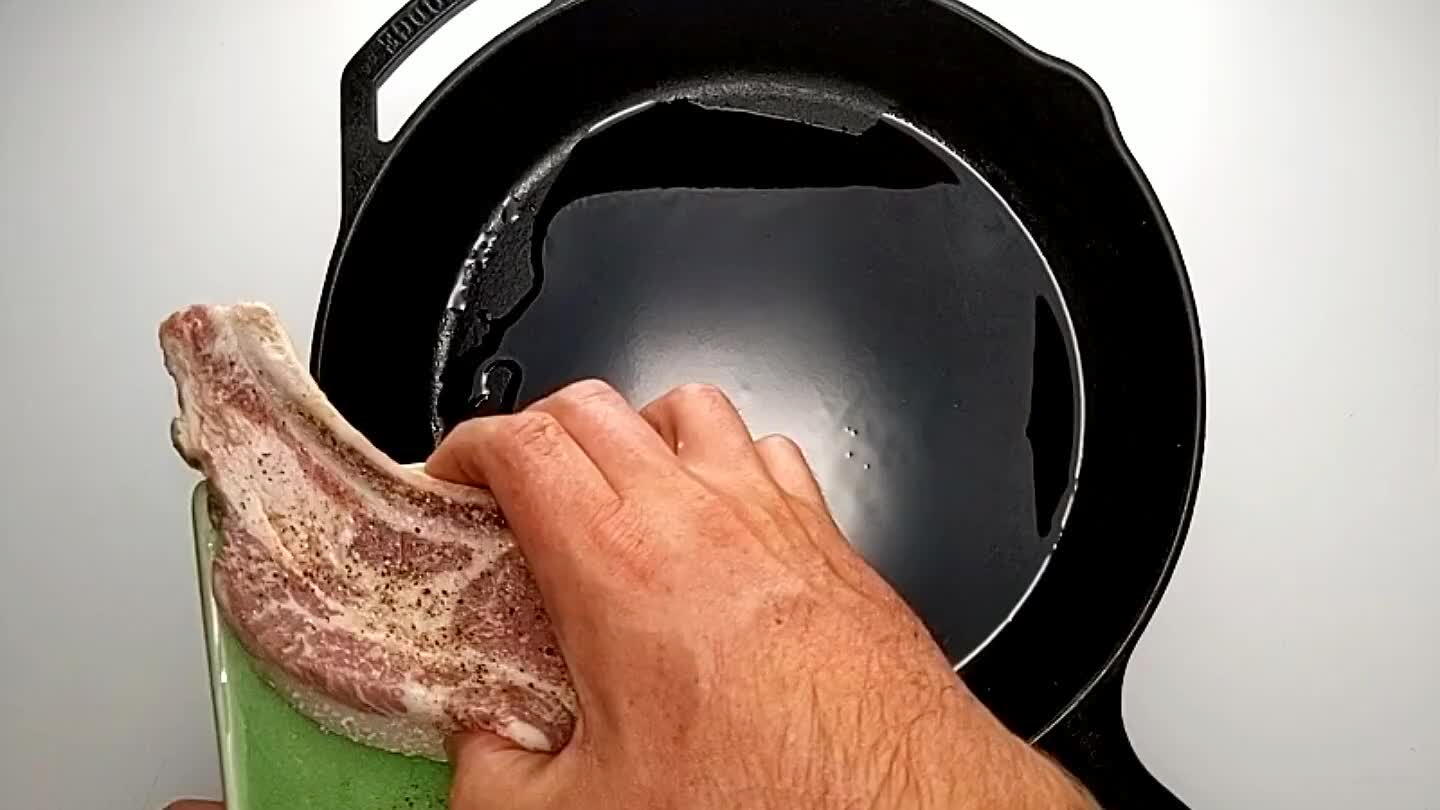 Sear pork chops until golden brown on both sides. For thin pork chops, you should be close to done at this point. I was lucky enough to get a thick, bone-in pork chop here. After searing, I tipped the chop over on its fat cap and put the whole heat-safe skillet in the oven at 400°F for about 15 minutes.
Cook pork to an internal temperature above 145°F. Try not to go too far past that or it might get too tough.
Serve over cauliflower rice with a heaping scoop of romesco.