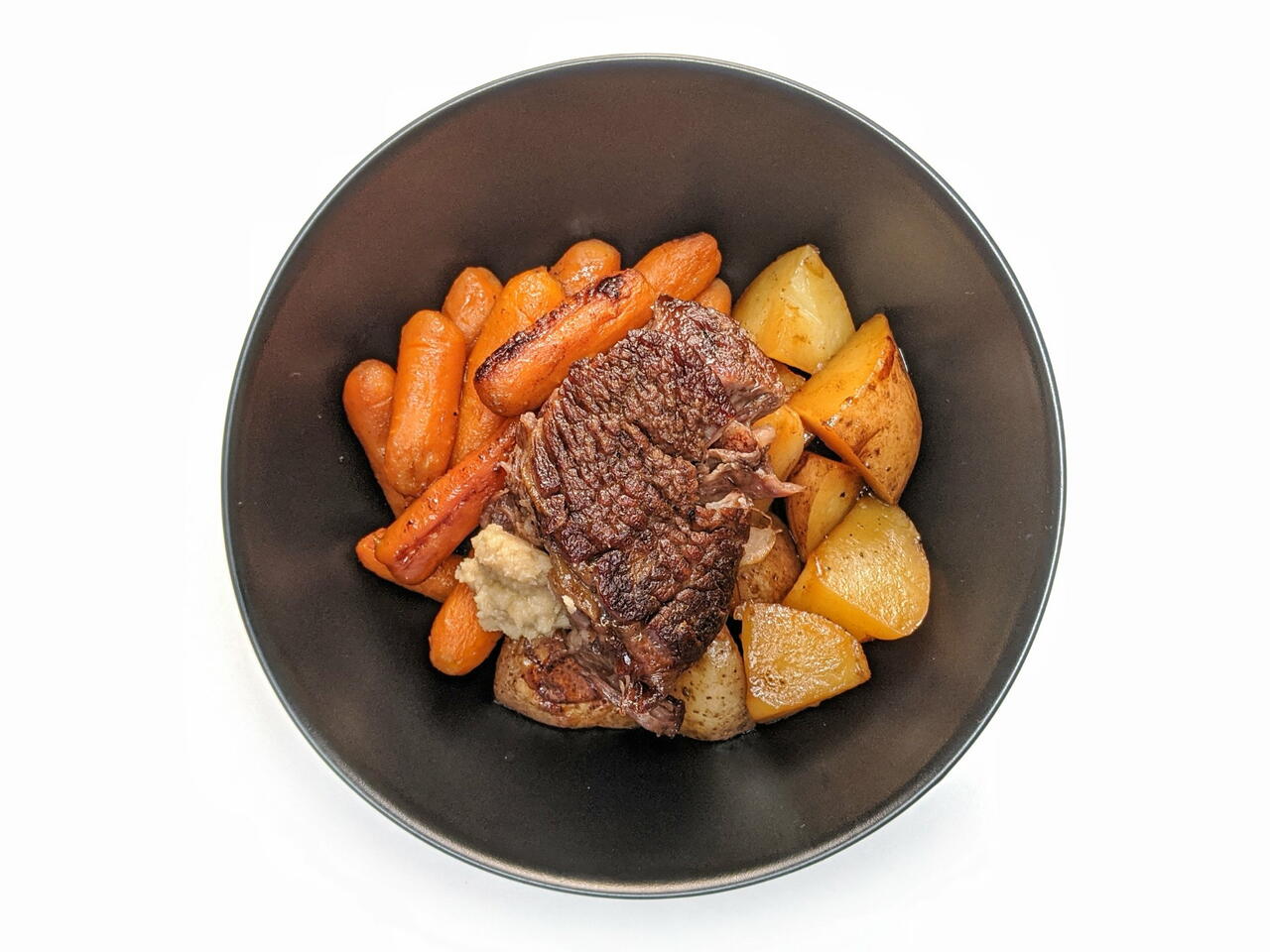 Recipe video made by Ryan
Published on 10/06/2020, viewed by 910 , 0 Comments
8 portions
250m
Delicious has no business being this easy. Put the stuff in a pot and cook it slow.
What you will need
1 lb Small Potatoes
1 Yellow Onion
Olive Oil
4 lb Beef Chuck Roast
Salt
Black Pepper
6 cloves Garlic
2 Tbsp Beef Bouillon
1/4 cup Worcestershire Sauce
3 cups Water
1 lb Baby Carrots
(Nutritional facts 113 calories, 3.33 g fat, 10.83 g carbohydrates, 10.97 g protein, 29 mg cholesterol, 448 mg sodium)
How to cook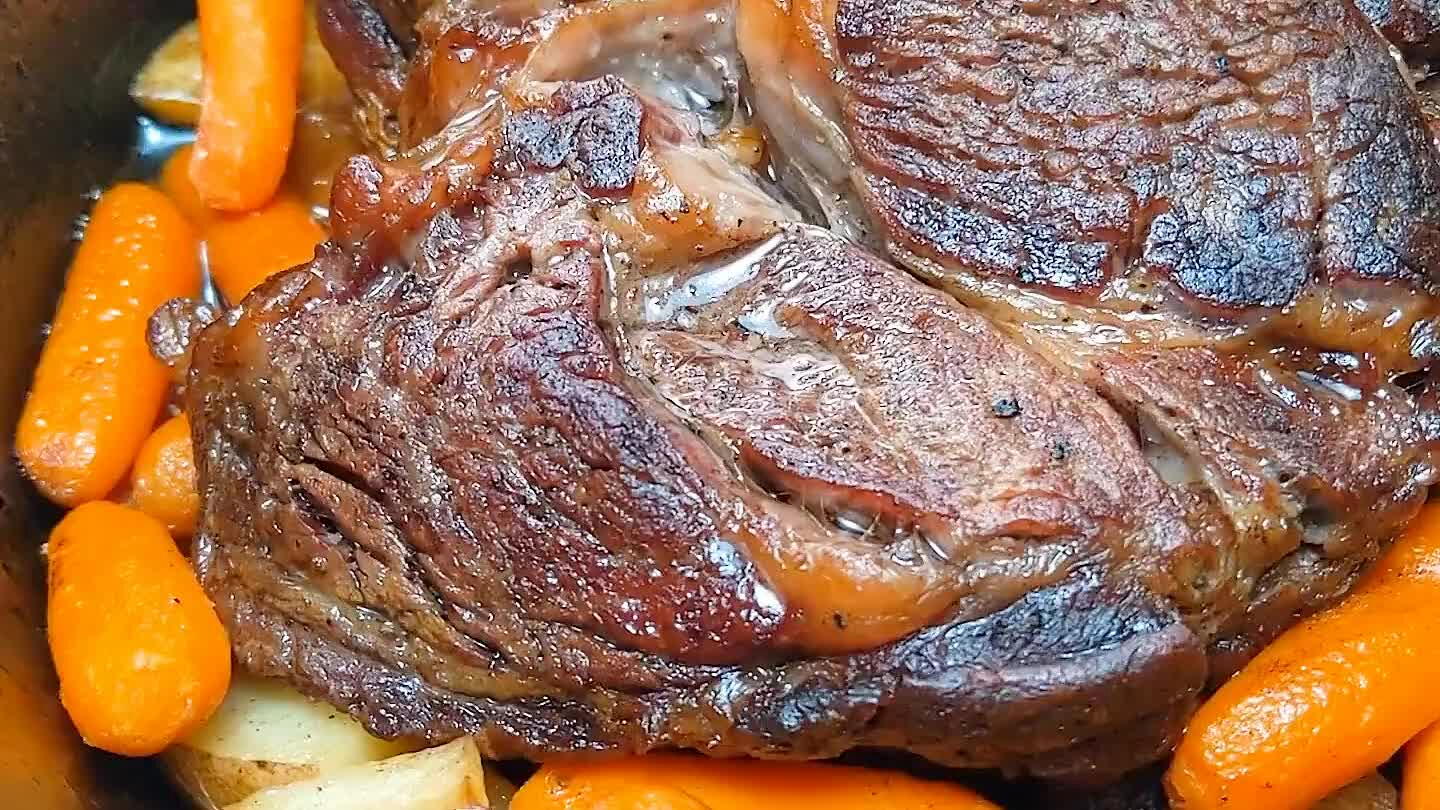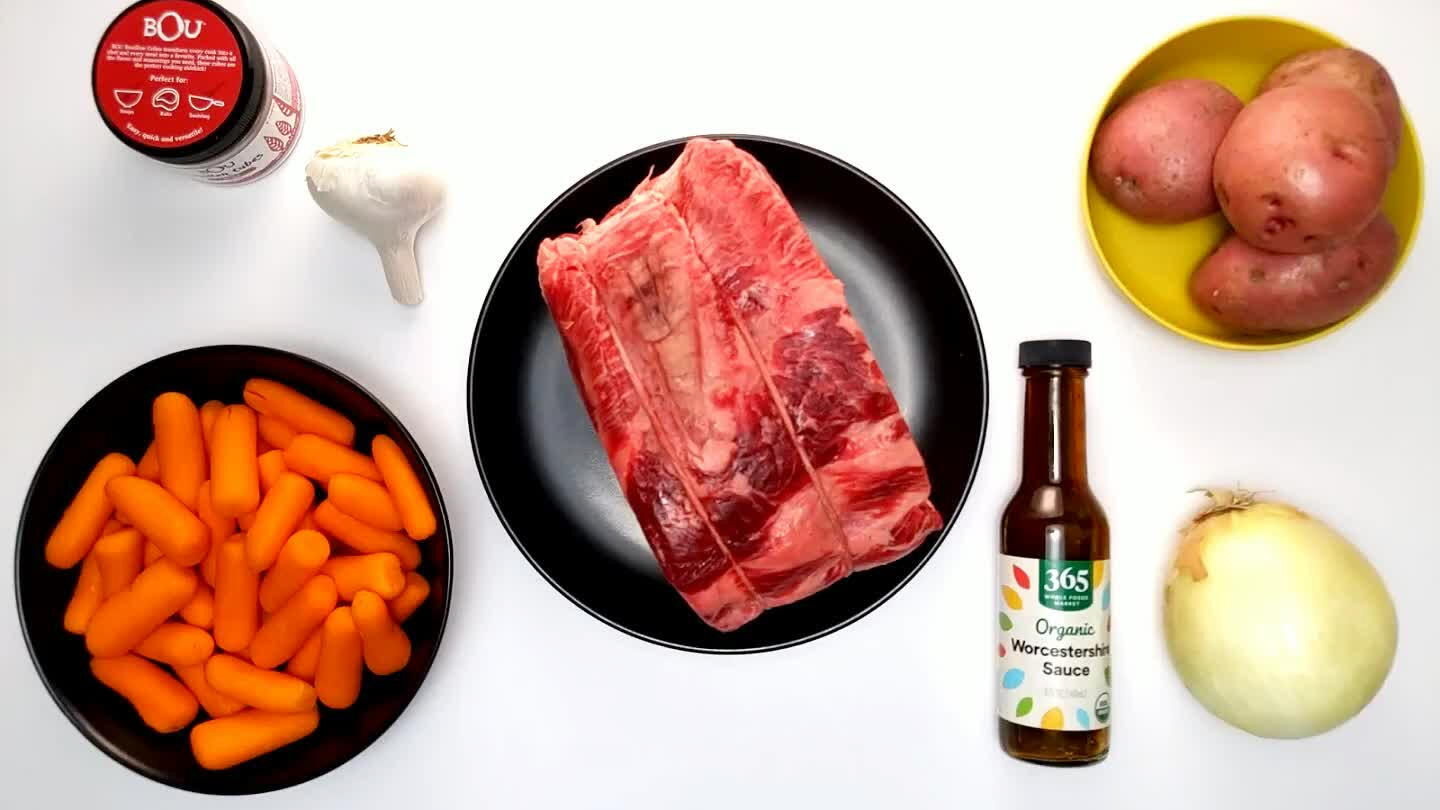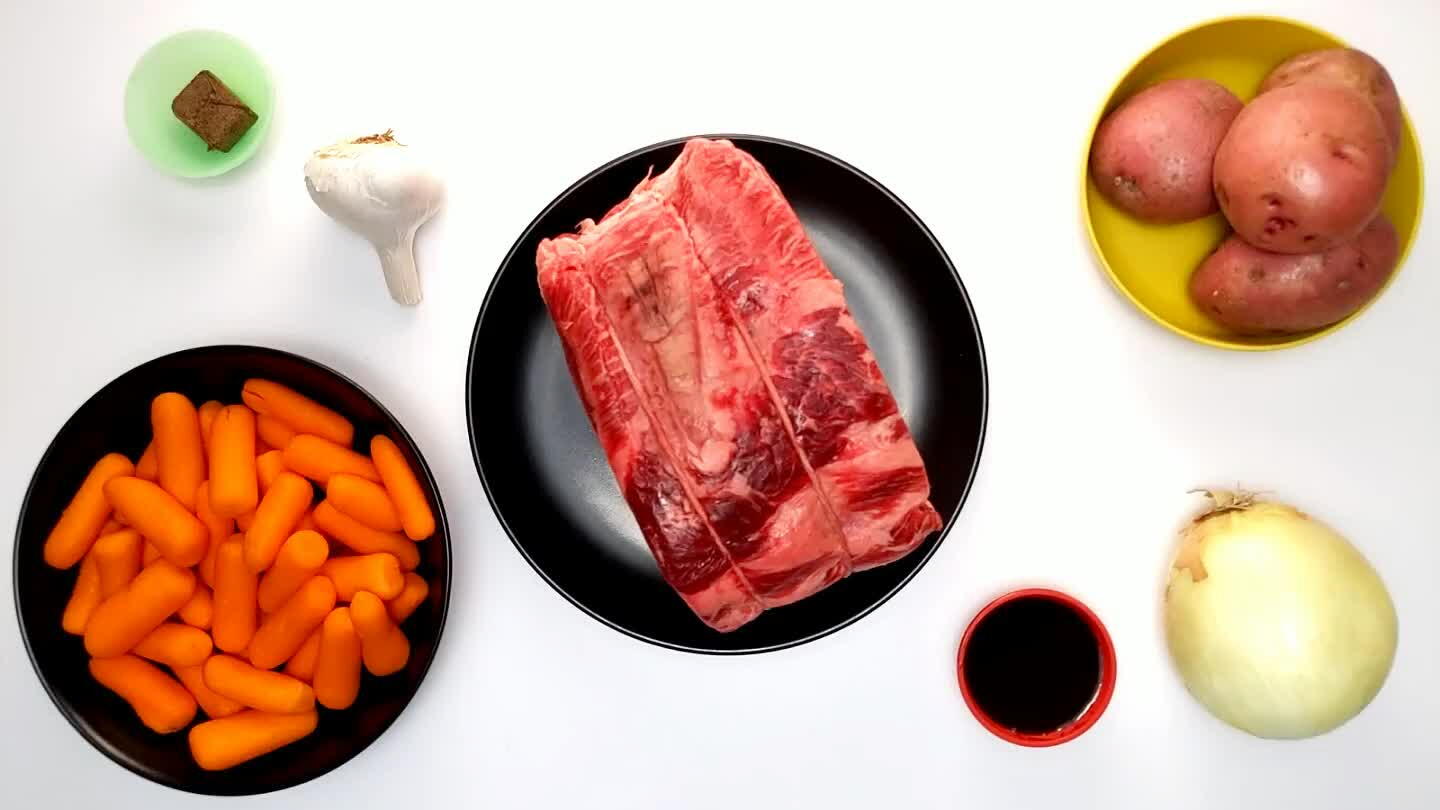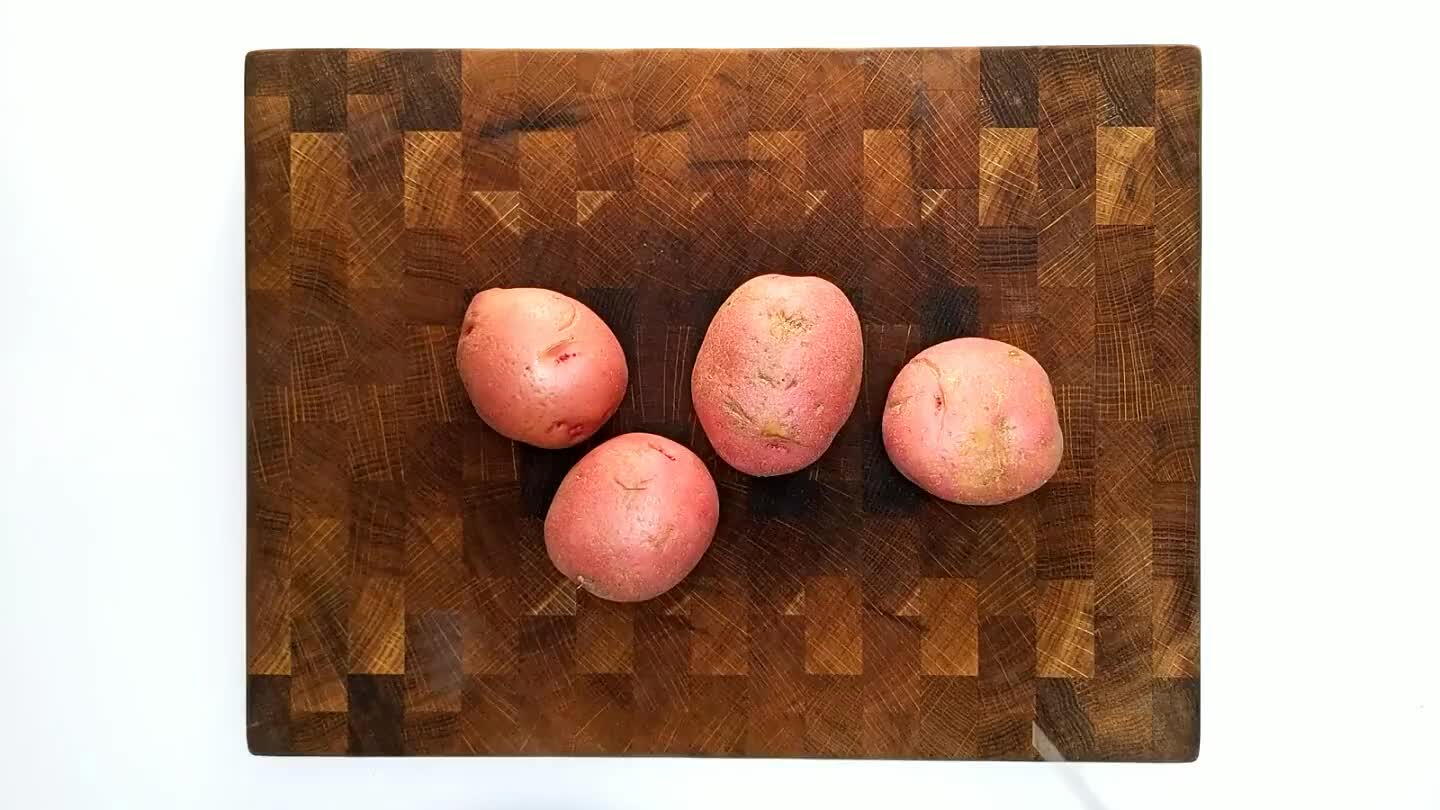 Wash and chop the potatoes into bite-sized chunks. This is a rustic dish. Don't get too precise with your knife work.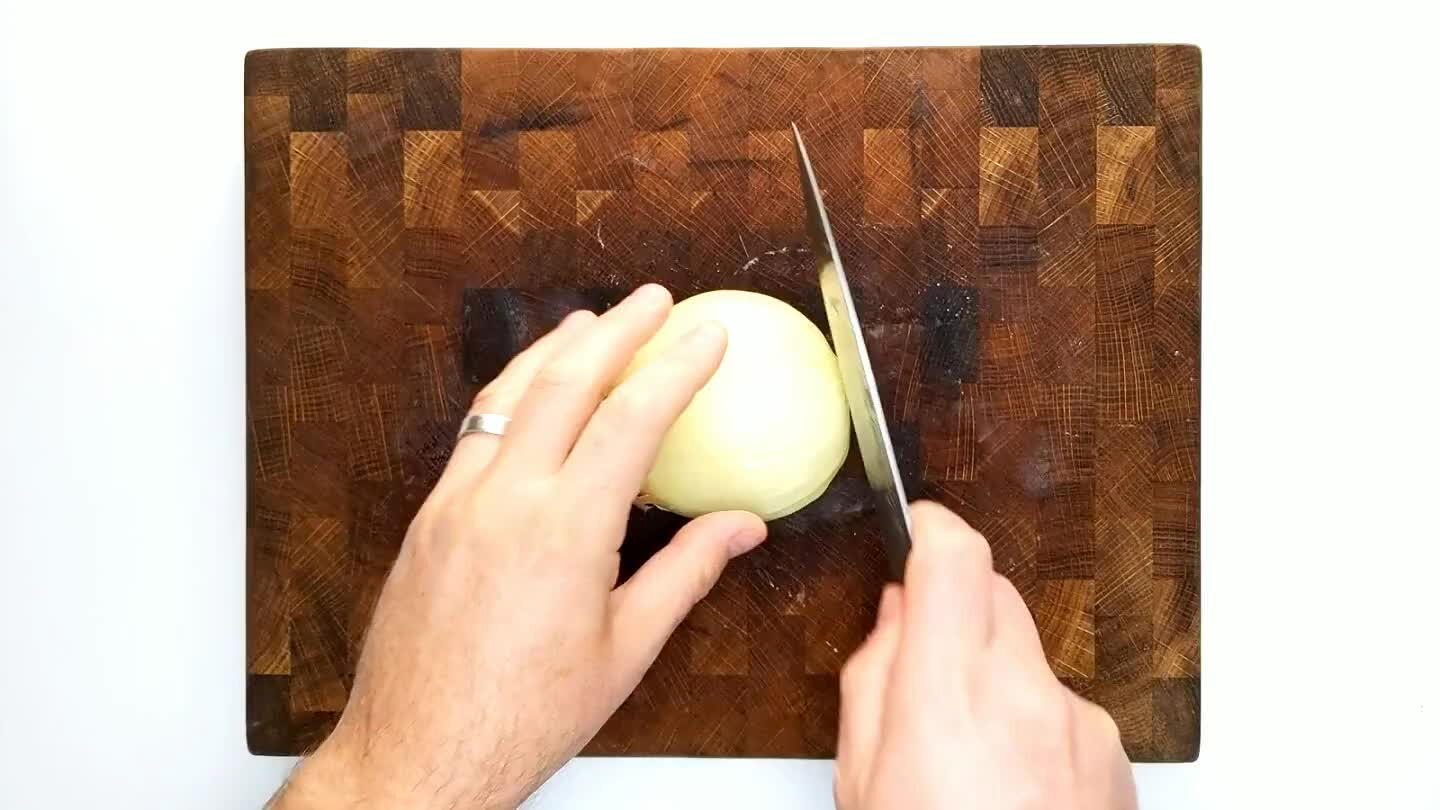 Remove the stem tip and slice in half through the stem to root axis. Slice from the top, perpendicular to the sliced stem face without cutting through the root end. Slice again from the top perpendicular to the previous slice to dice.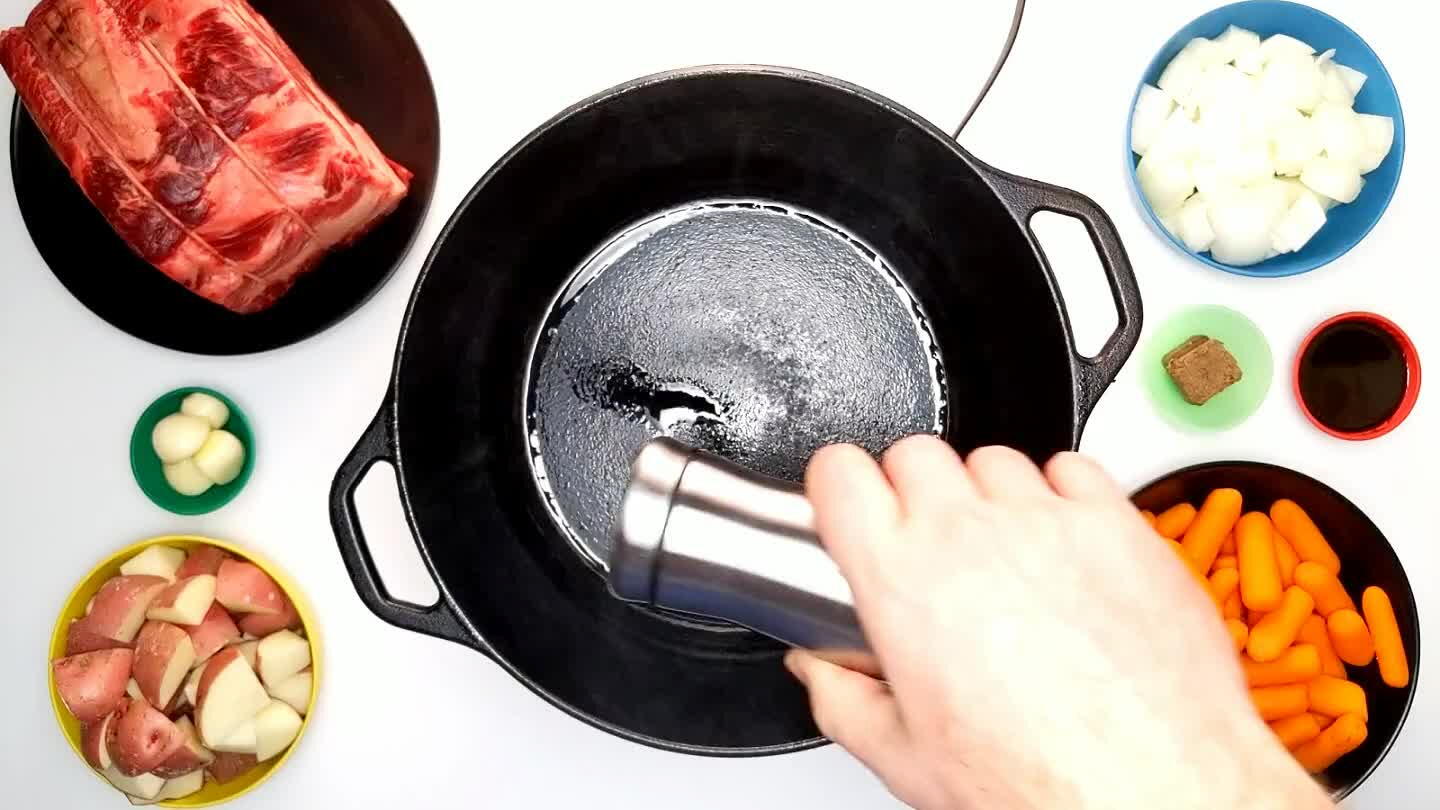 Heat some oil in a big, heavy pot. You can definitely use a crockpot for this dish if you like, though it may be a little more of a challenge to get some caramelization on the roast, which is well worth it.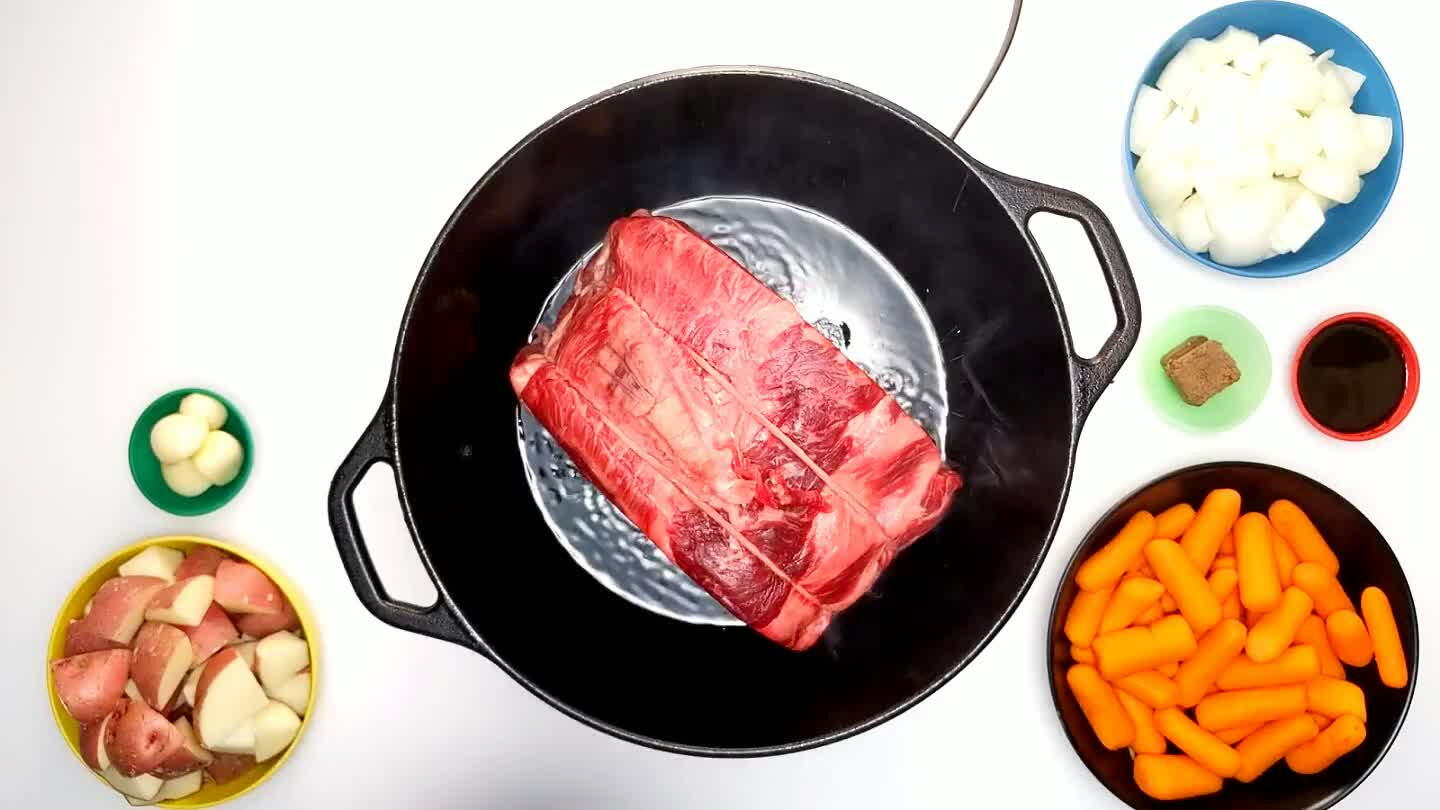 Hit the roast with a healthy application of salt and pepper. When the oil is nearly smoking, place the roast in the pot. Let it sear, untouched, for a few minutes. Once it gets a nice, dark coat of crust on the bottom, gently flip it over. Continue until caramelized on at least 3 sides.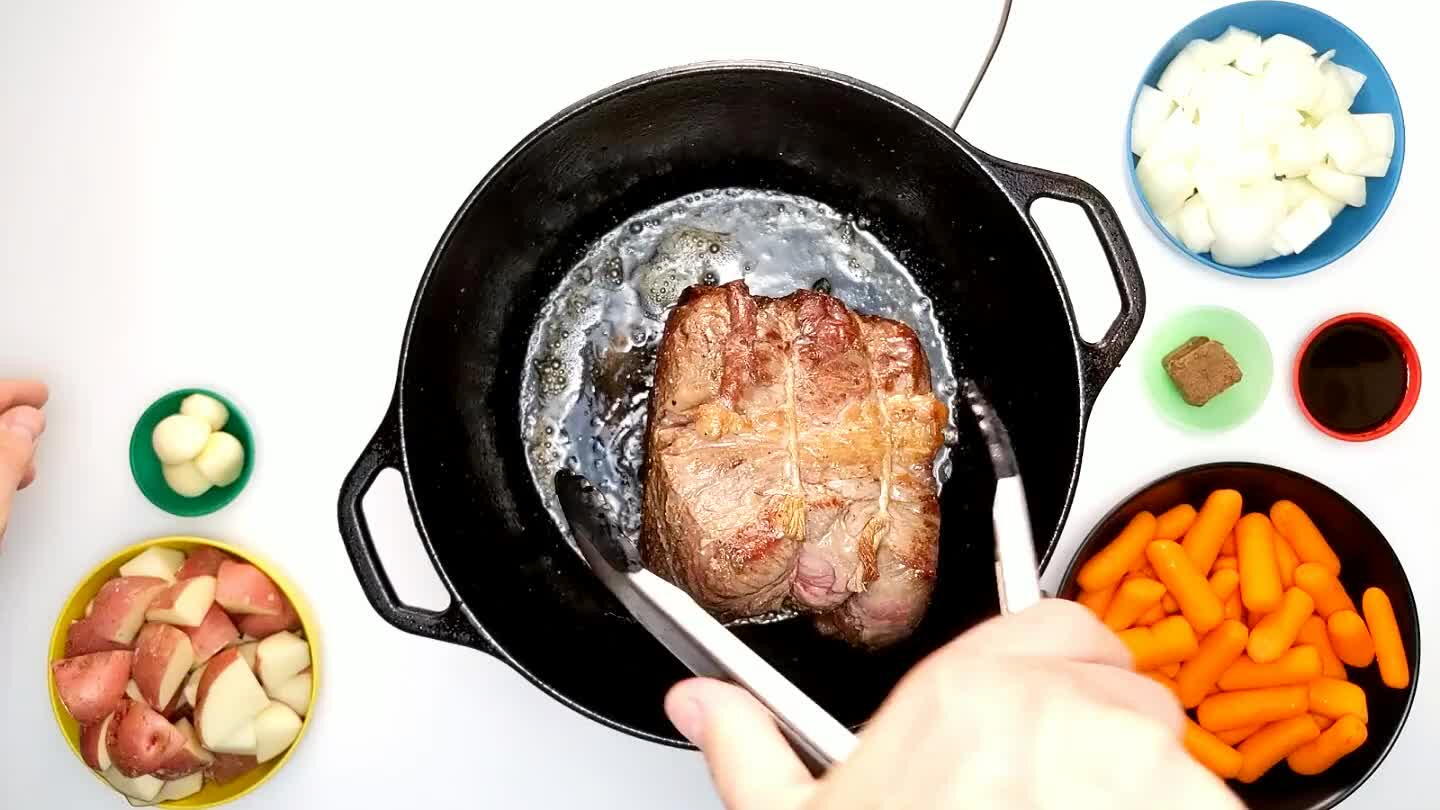 When the roast is seared on a few sides, add the peeled garlic cloves.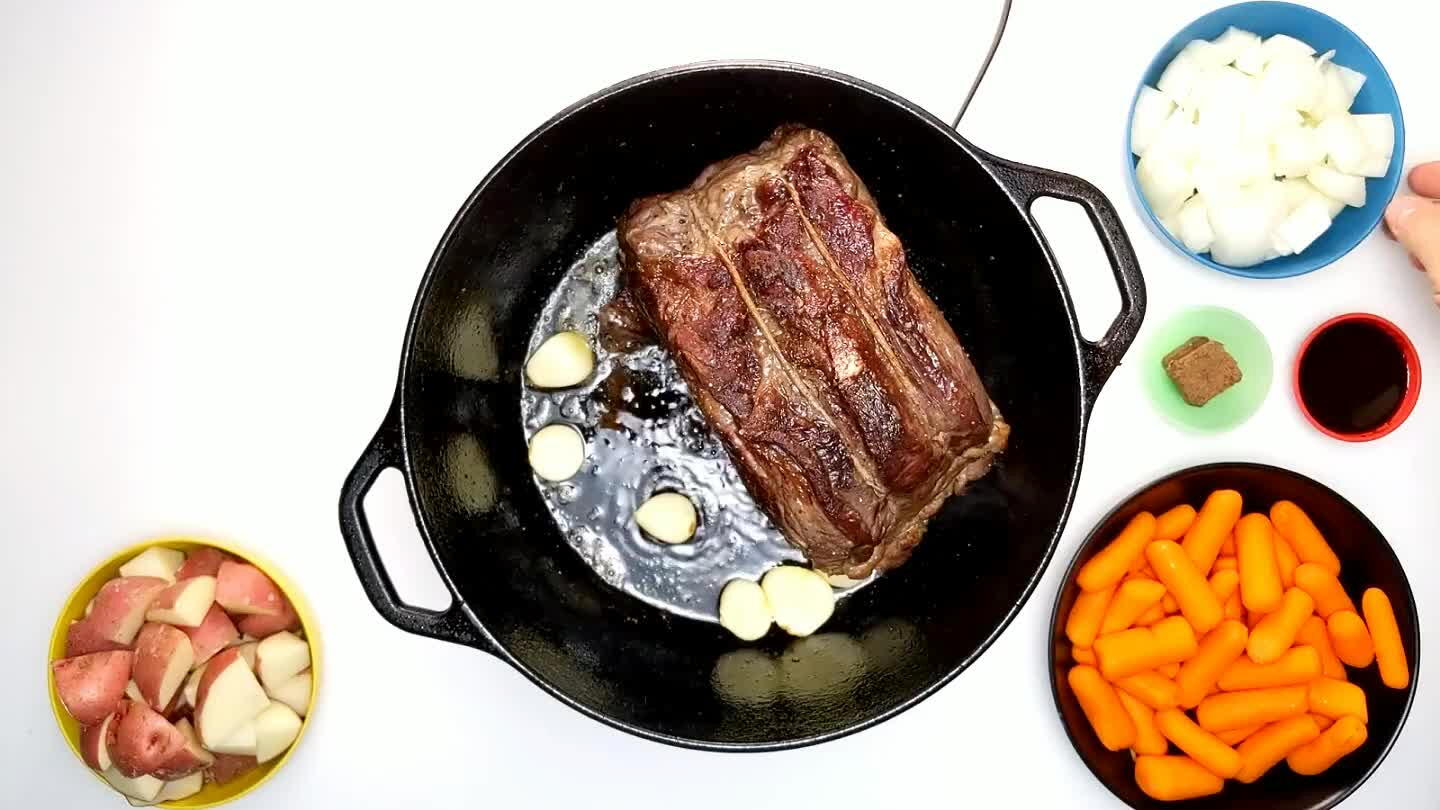 Add the diced onion.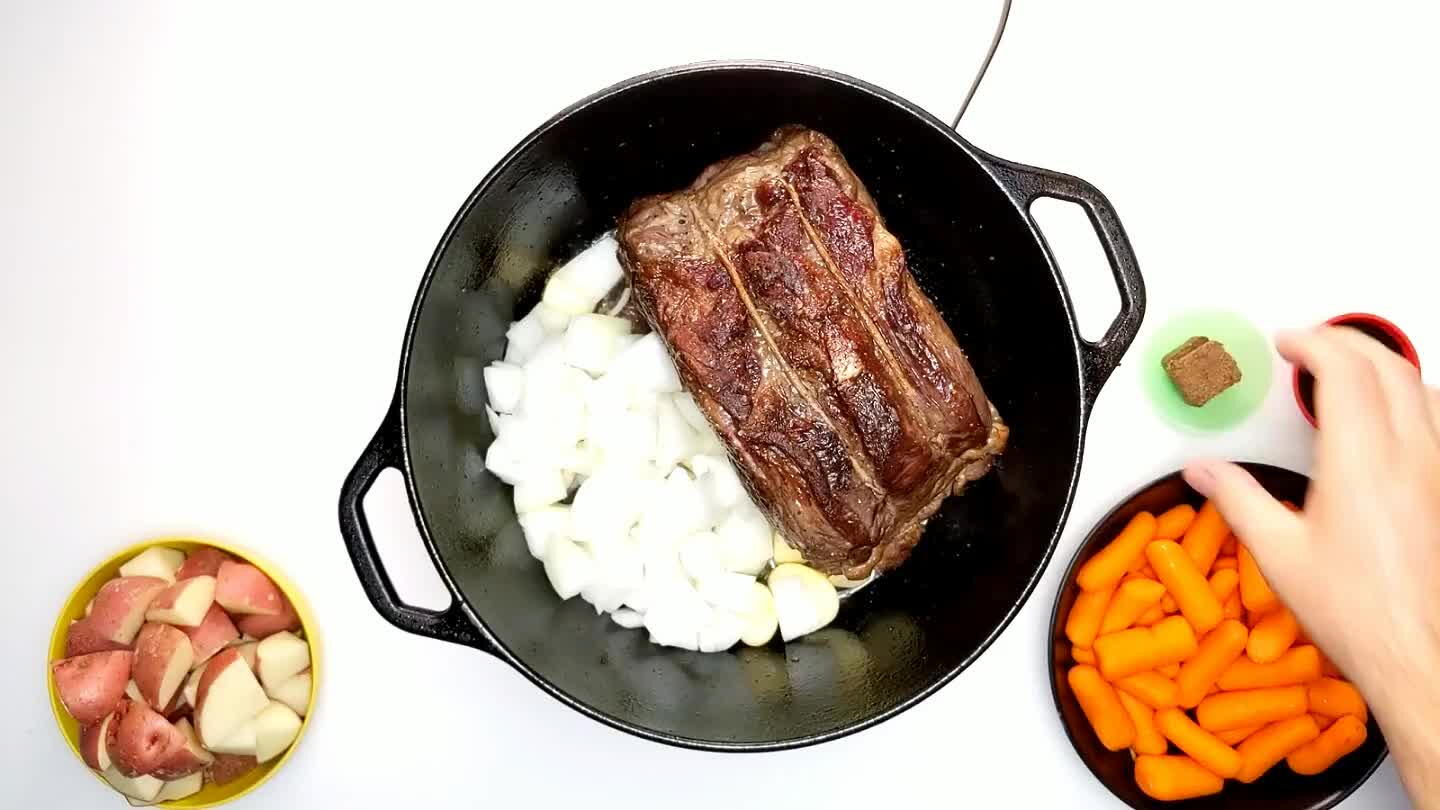 Stir in the bouillon.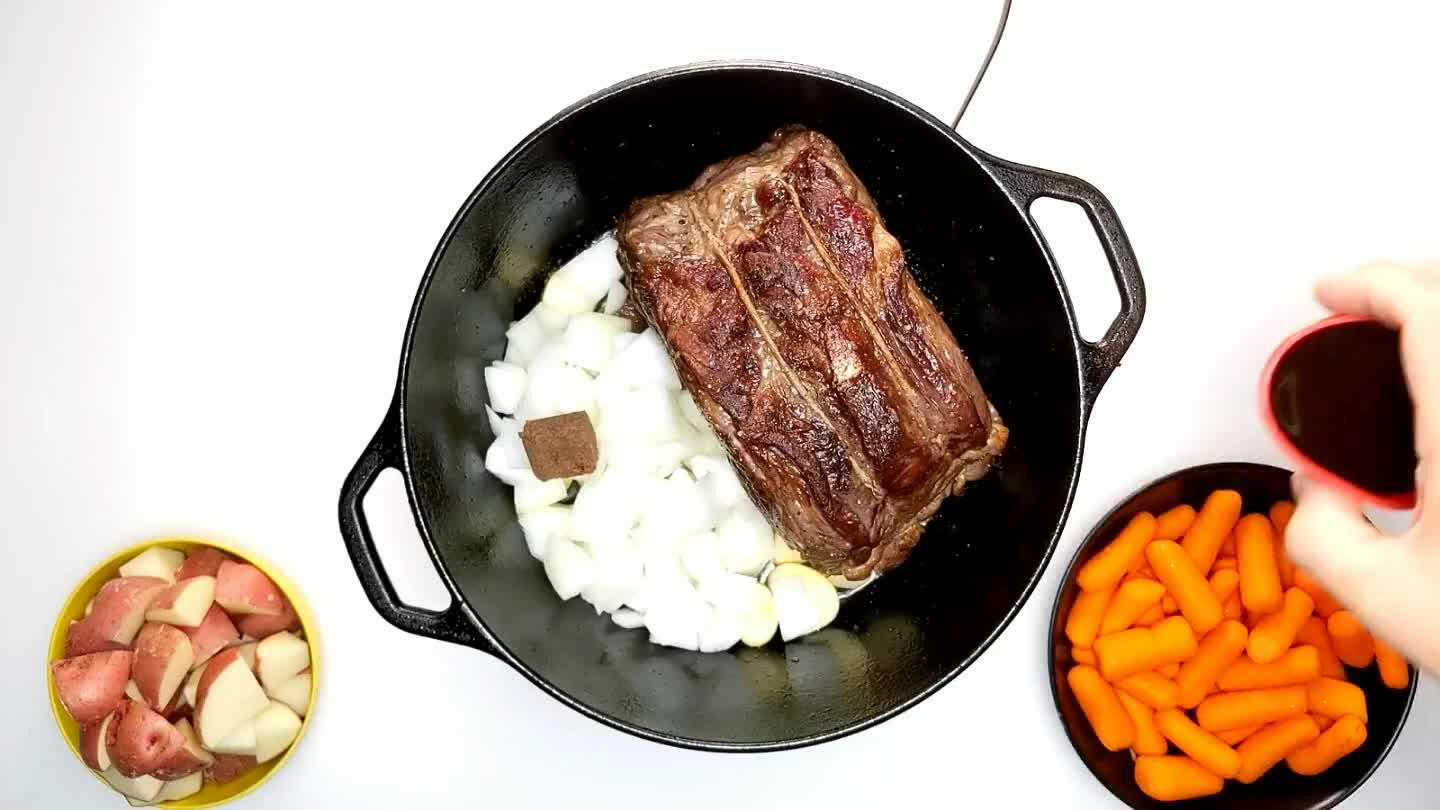 Add the Worcestershire sauce.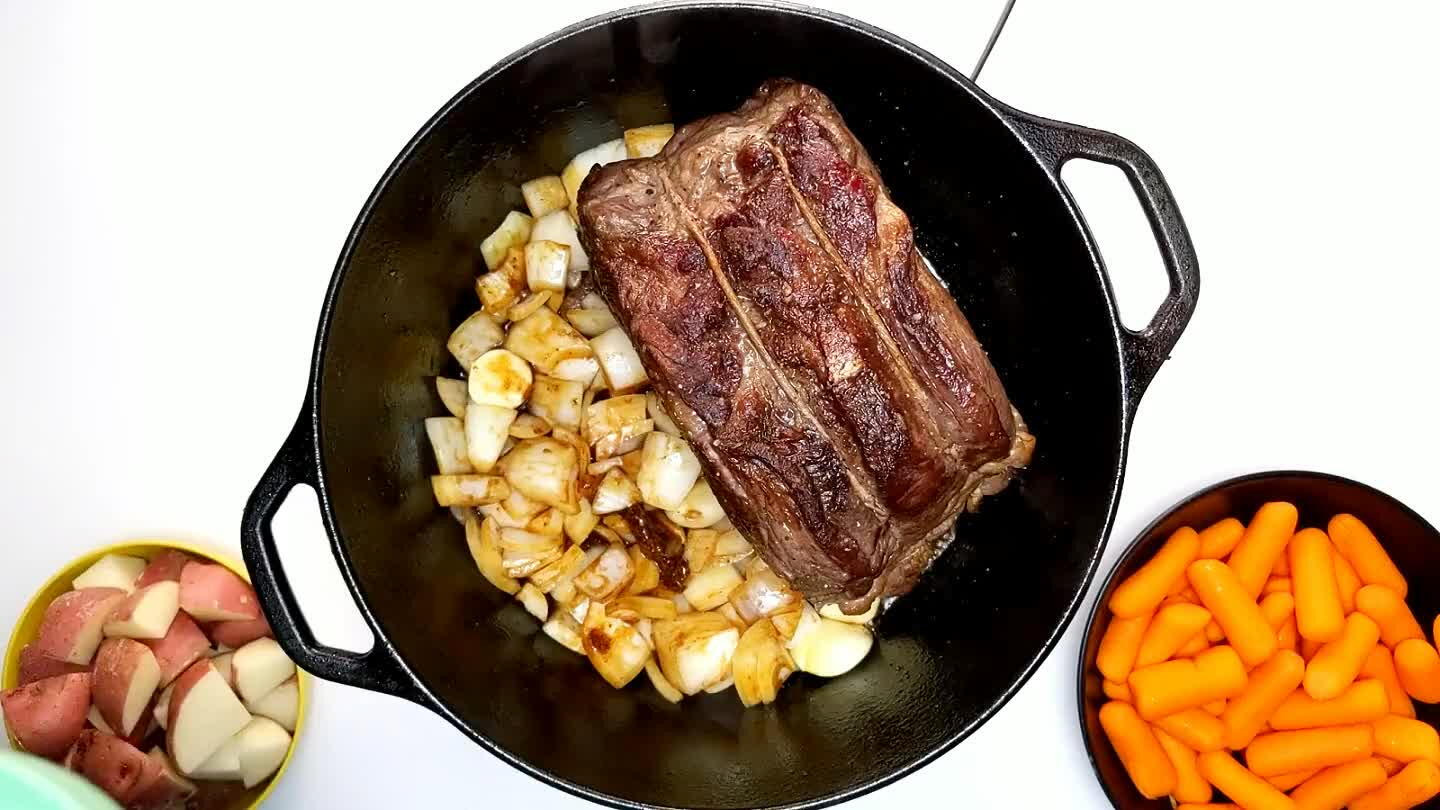 Add the water. I like to add enough water to submerge a little less than 1/2 of the roast. Just make sure the pot doesn't dry out during cooking, and you can add water as needed at the end.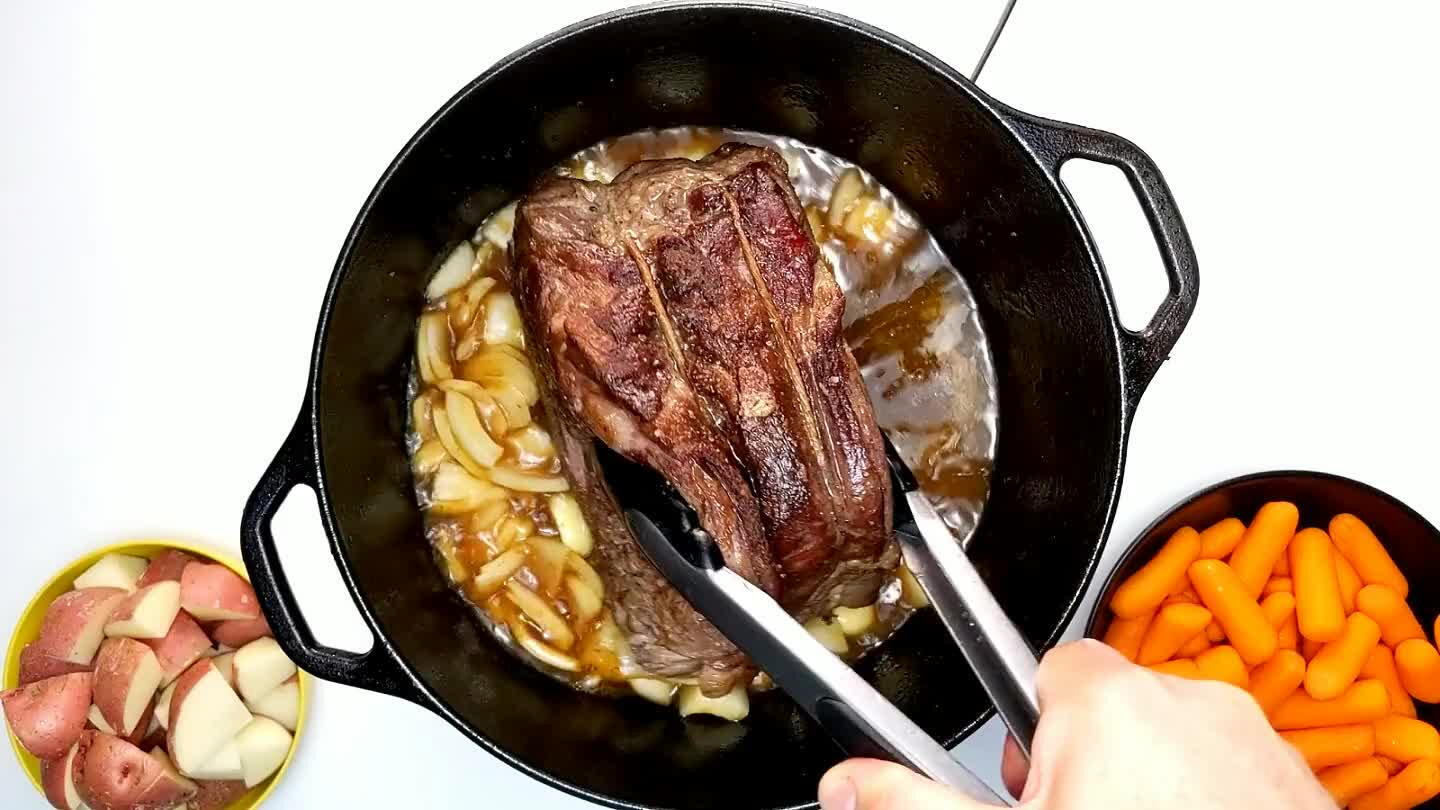 Add the potatoes.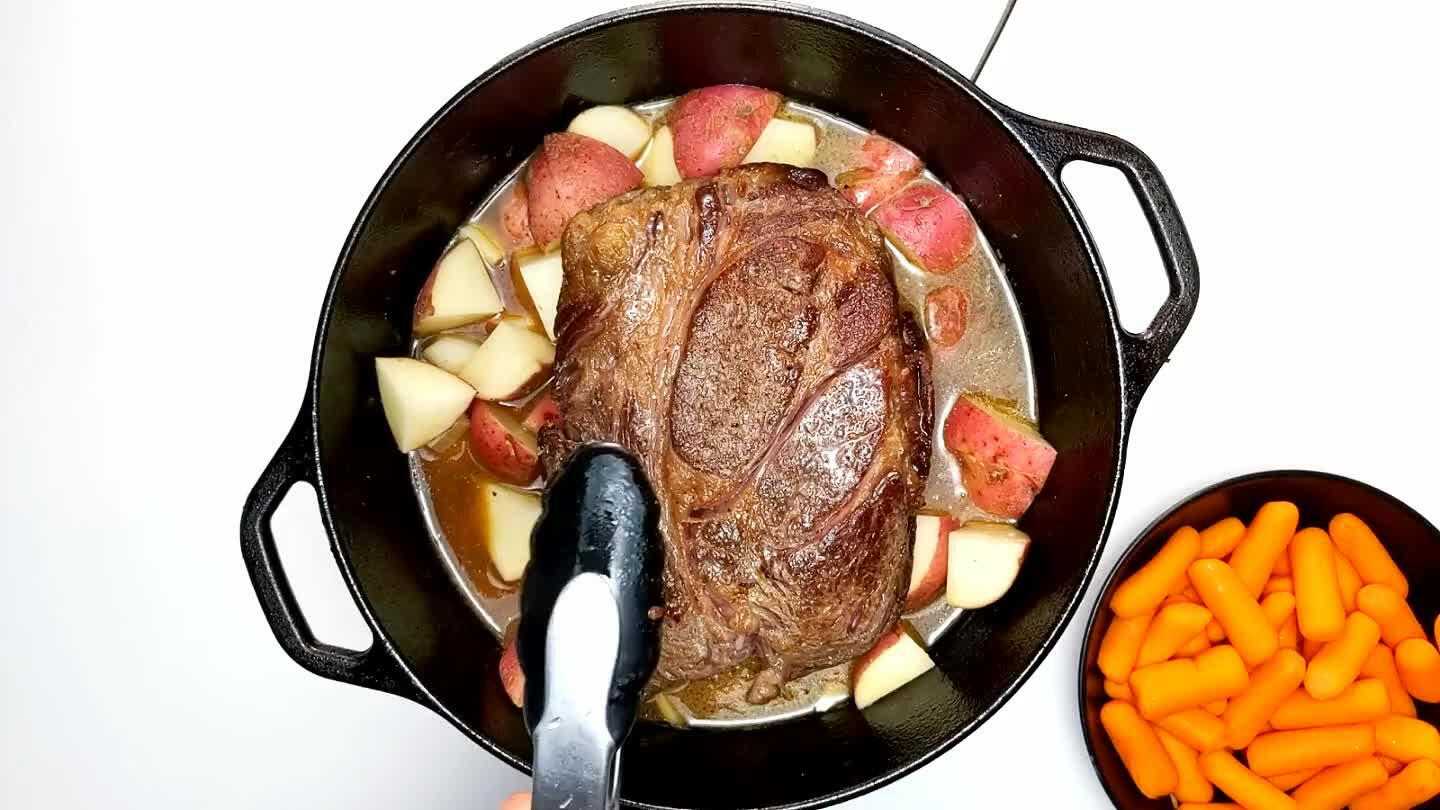 Add the baby carrots.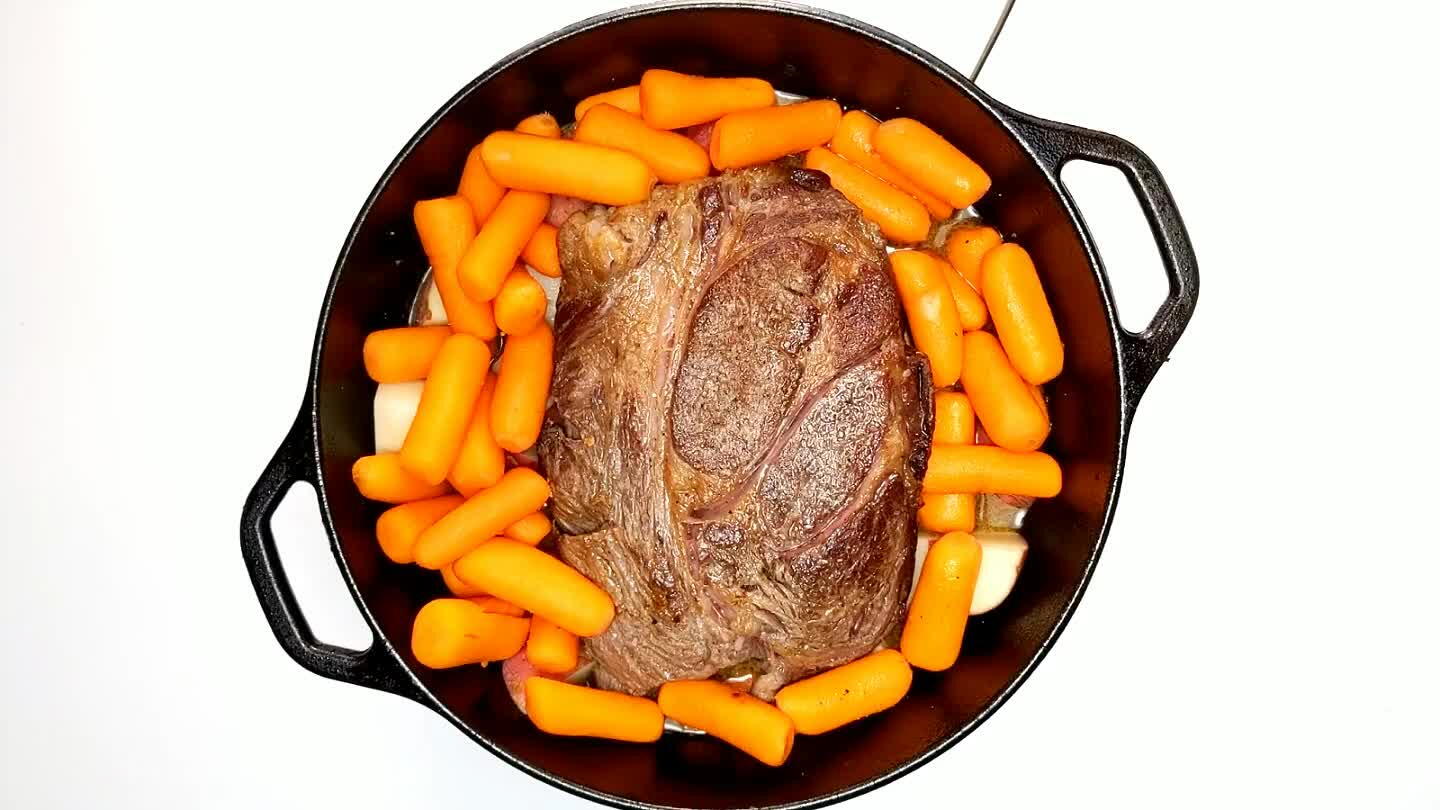 Bring the pot to a gentle simmer. Cover and cook gently for 3-4 hours. If you're using an oven-safe cooking vessel, you can also cook at 350°F for the same amount of time. The roast is done when tender throughout and easily pierced to the center with very little resistance. Serve family-style. For leftovers, add a little water, break apart the roast, and turn this into a killer beef stew.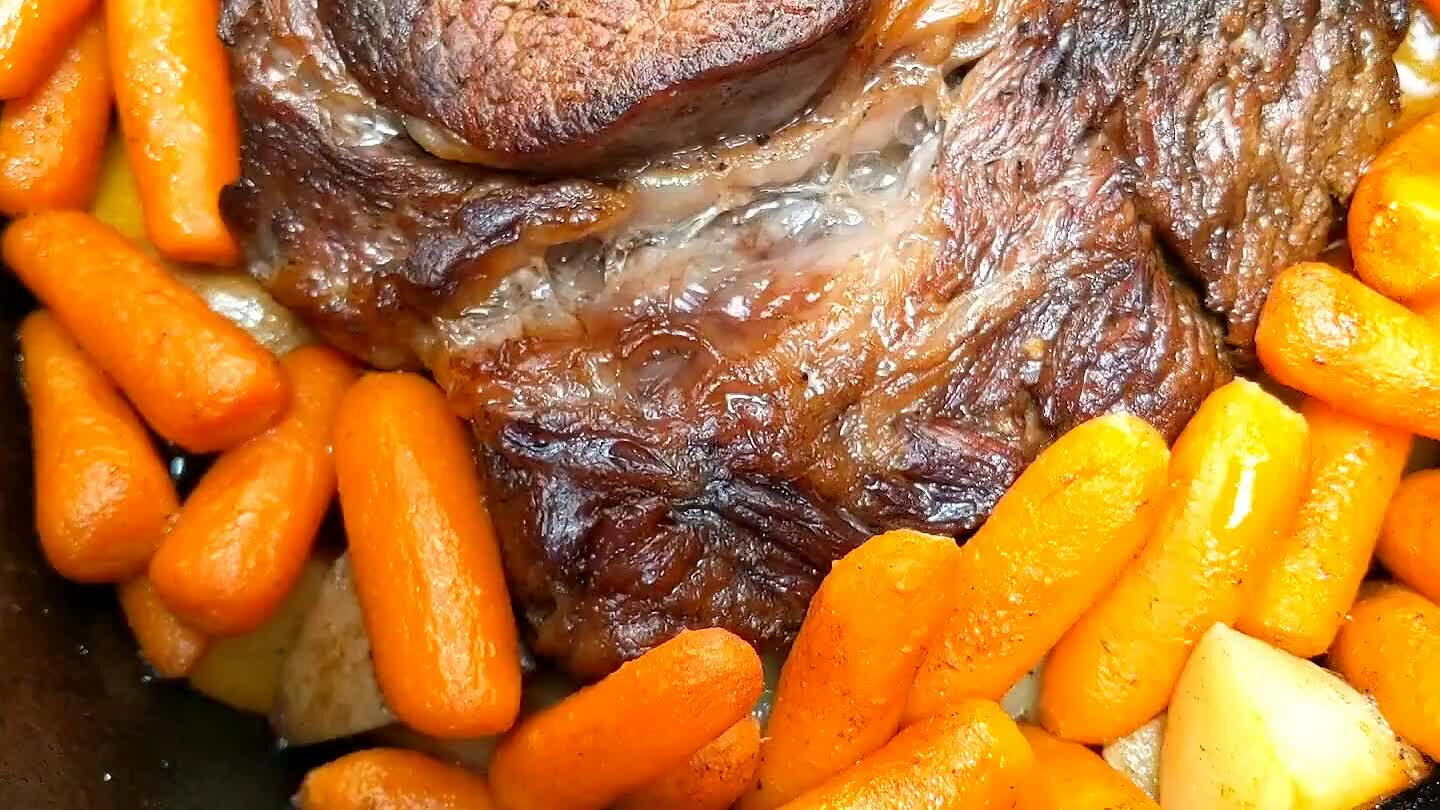 Comments