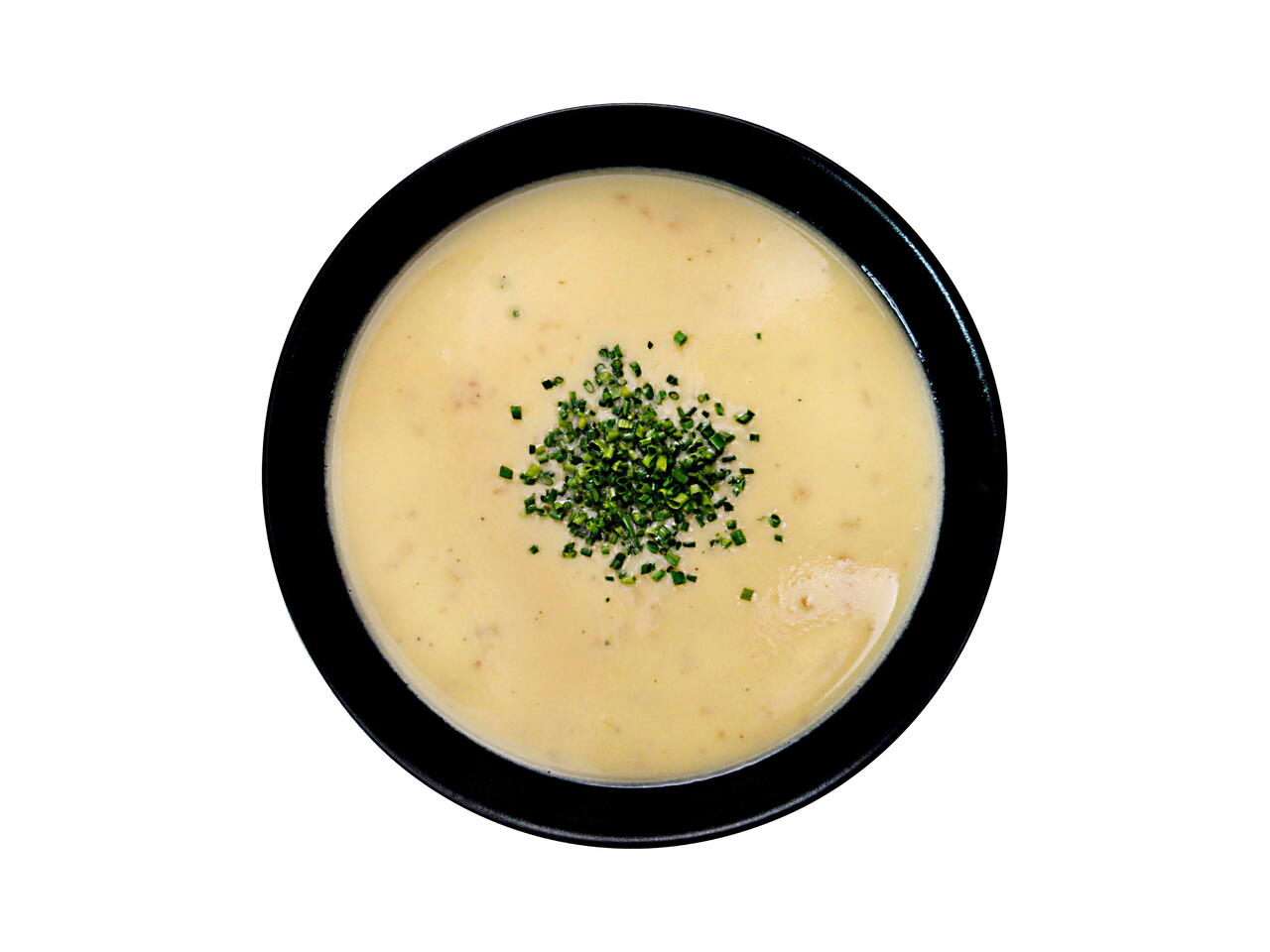 What you will need
3 Tbsp Unsalted Butter
5 cups chopped Leeks
3 cloves Garlic
3 lbs Yellow Potatoes
7 cups Broth
2 Bay Leaves
3 sprigs Fresh Thyme
1 tsp Salt
1/4 tsp Ground Black Pepper
1 cup Heavy Cream
.25 oz Chives, optional
(Nutritional facts 144 calories, 7.15 g fat, 18.28 g carbohydrates, 2.37 g protein, 12 mg cholesterol, 238 mg sodium)
How to cook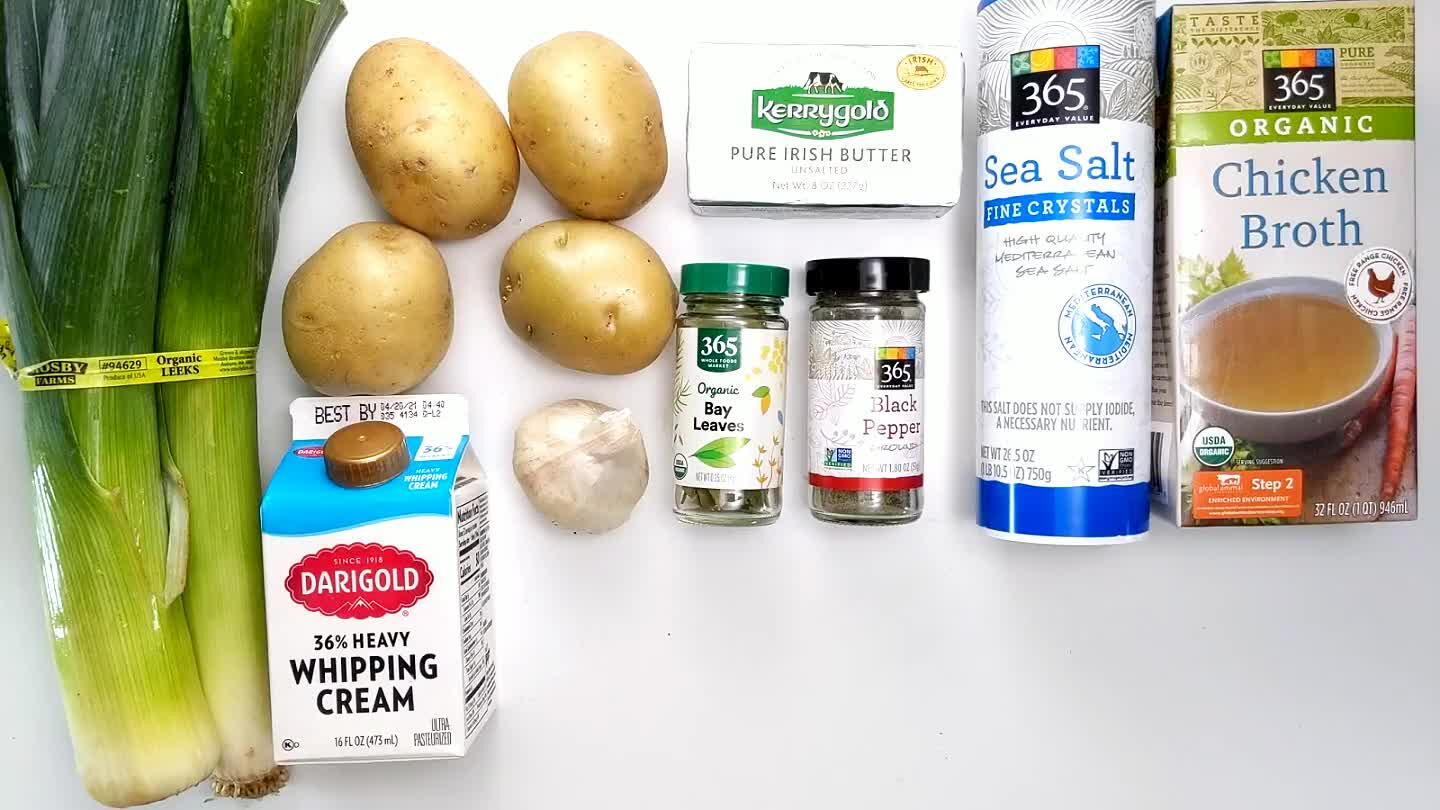 Gather and portion ingedients.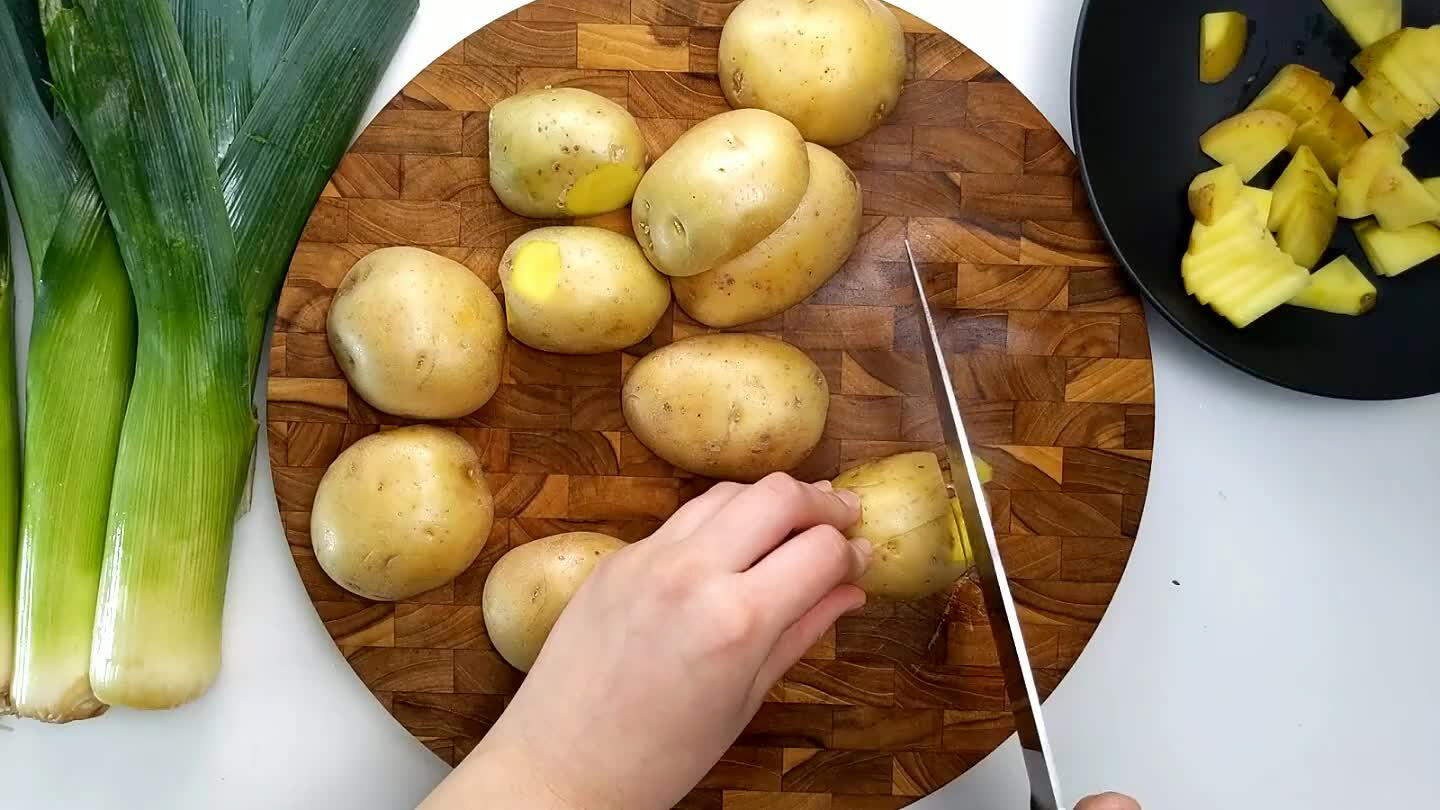 Cut the potatoes into quarters and then slice. You may choose to peel the potatoes if you want an extra smooth consistency, but I don't bother.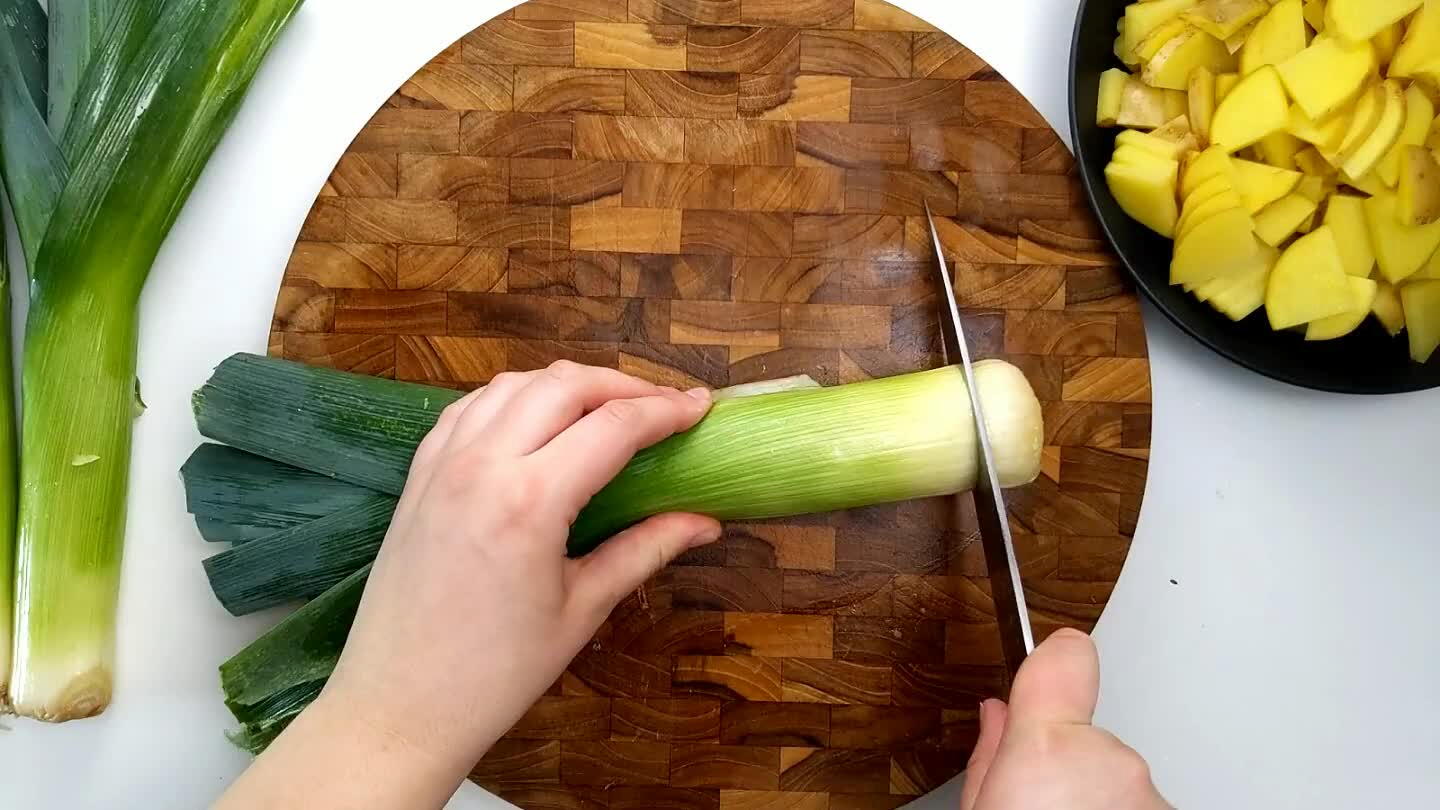 Cut the root end of the leeks off and remove the outer leaves that are dirty or wilted.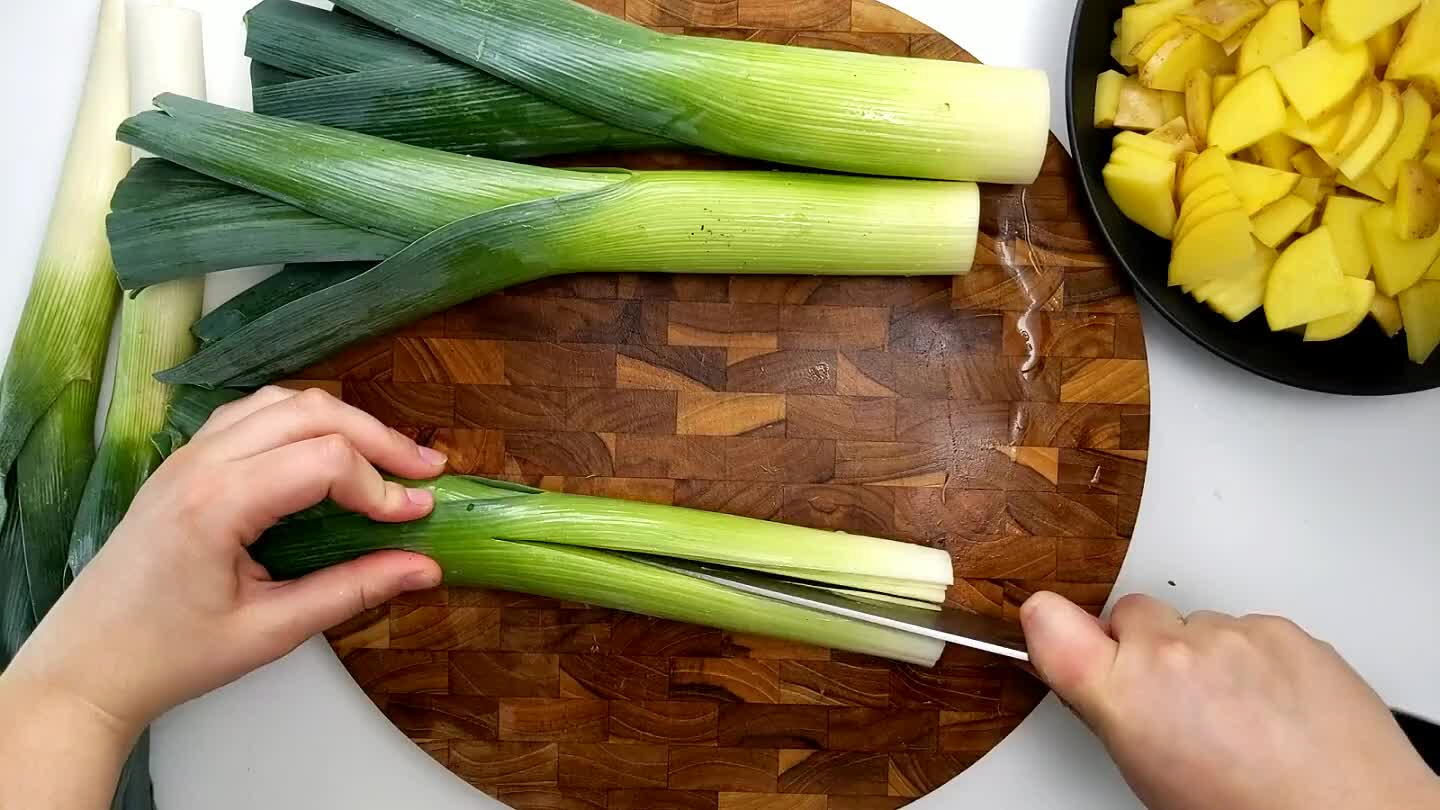 Cut the white part of the leek in half lengthwise and then slice into thin half circles.
Peel and roughly chop the garlic cloves.
Thouroughly rinse the chopped leeks in a collander.
Melt the butter in a large pot.
Add the sliced leeks to the pot and saute for about 5 minutes.
Add the chopped garlic and cook for a few minutes.
Add the potatoes and broth to the soup pot.
Add the sprigs of thyme and the bay leaves to the soup.
Season with the salt and pepper.
Bring to a low boil and coop for about 15 minutes or until potatoes are cooked.
Remove the thyme stem and bay leaves from the soup.
Blend the soup with a hand blender or blend in batches in a regular blender.
Add the cream and stir in.
Chop the chives into thin rounds.