Potato Paprikash
A central-european vegan dish
What you will need
potatoes
1 red pepper of your choice
1 onion
2 tbsp olive oil
water
2/5 tbsp sweet paprika powder
1 pinch hot paprika powder
1 pinch black pepper
salt
1 pinch thyme
How to cook
Dice up Pepper & Onion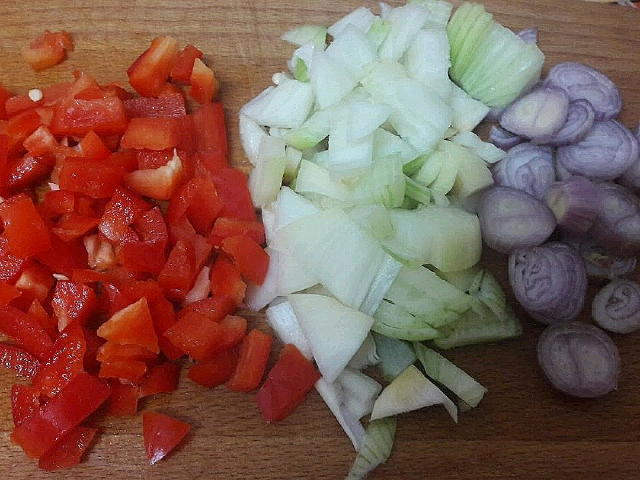 I am using a red bell pepper, white onion and shalotte onion.
Put it on heated oil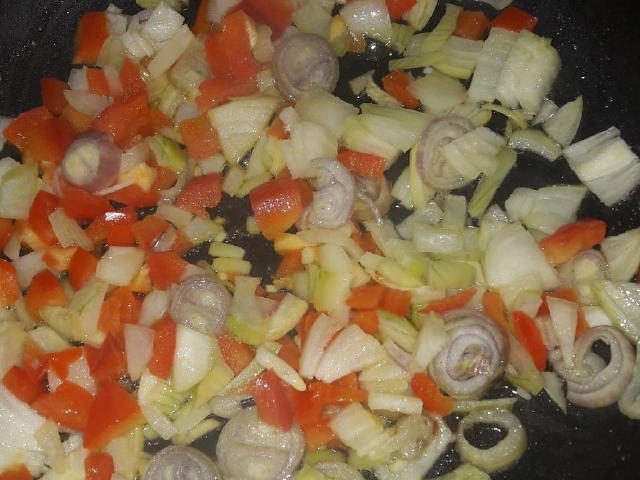 Preheat olive oil on the pan and sprinkle with salt generously
Dice up potatoes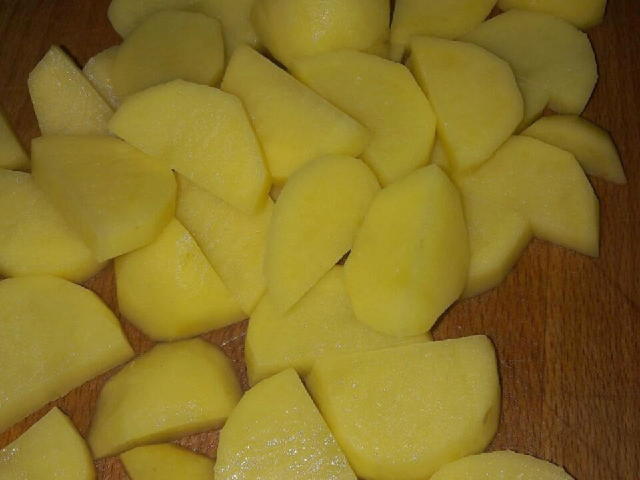 While we left the onions and peppers simmer on a medium heat, we dice up potatoes whilst keeping an eye on the pan
Season generously with paprika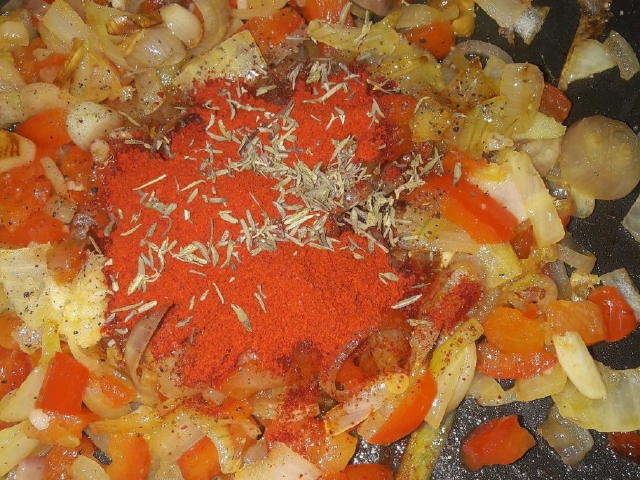 When the onions are translucent and cooked, we add very generous amount of sweet paprika with some hot paprika, black pepper and thyme. Keep in mind that the potatoes are going to cook in it, so add a lot. Make sure its salty enough.
Remove from the heat and stir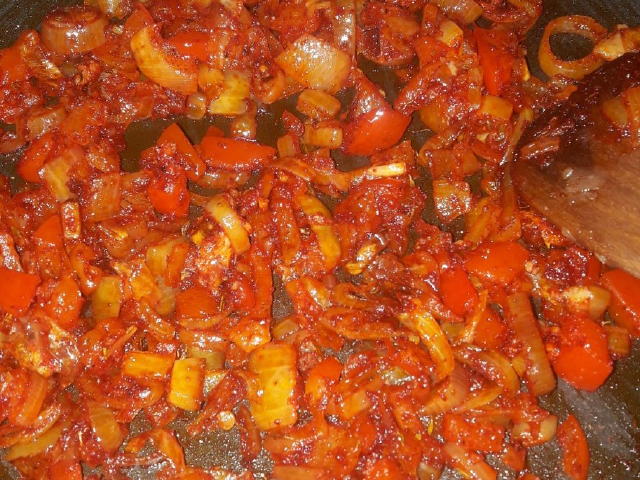 Add potatoes and return on the heat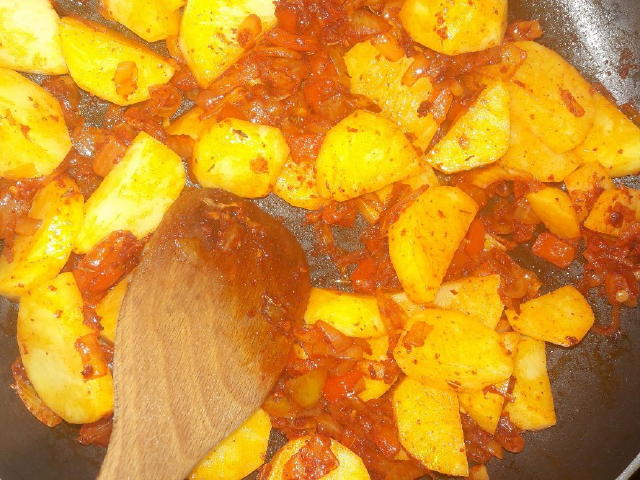 Mix it all together and cook on a medium heat for a few seconds
Add water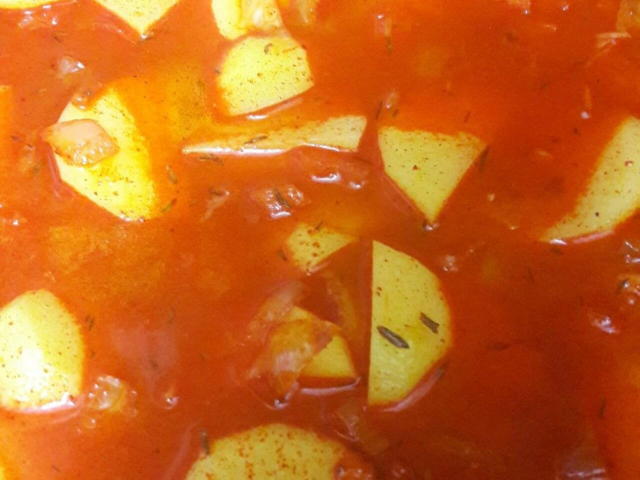 Add water so that it covers all the potatoes. Taste test the water and add salt or pepper if needed
Stir occasionally
Let it cook uncovered so that part of the water is soaked up by the potatoes and part is evaporated.
Add 2 round of water
When the water evaporated and potatoes cooked, add another water-a half of what we used before. We want the potatoes to overcook a little. This is the final consistency it should have. A little bit mushy covered in a thick paprika sauce.
Serve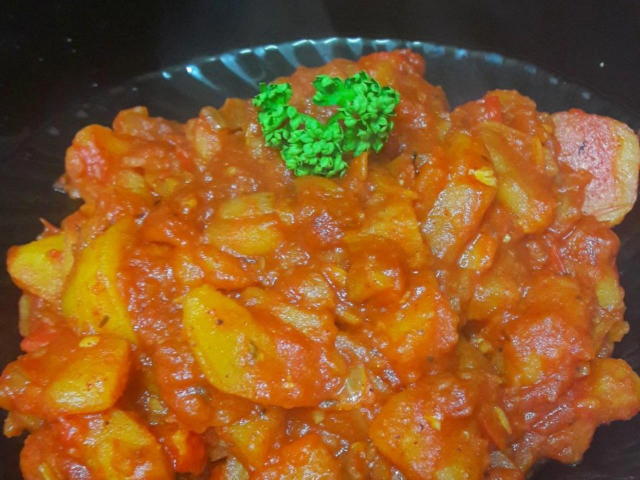 I garnished with a curly parsley leaf. It is usually served with milk (if you're not vegan) or it goes well with kefir too.