Pumpkin Lasagna
a simple vegetarian lasagna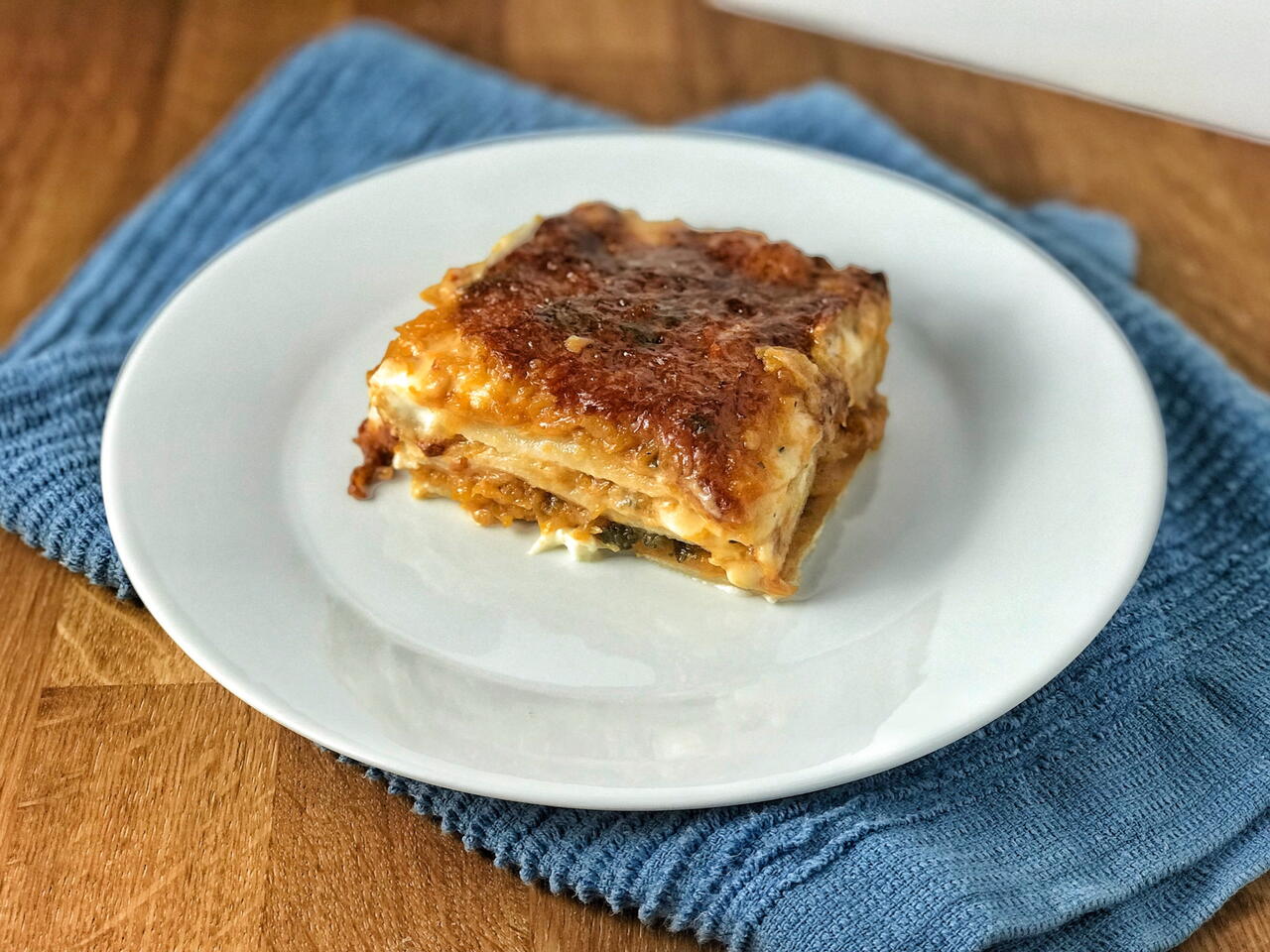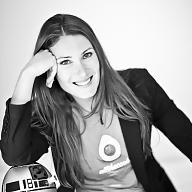 Recipe video made by Silvia
Published on 11/22/2017, viewed by 4391 , 2 Comments
An amazing dish for any meal!
What you will need
Pumpkin sauce
2 lb pumpkin or squash
2 tbsp olive oil
2 cups of water
1/2 cup parsley
Bechamel
4 tbsp butter
1.5 oz flour
1.5 oz butter
1/4 gallon milk
Nutmeg, salt & pepper
Lasagna
1 box Lasagna pasta
1 cup grated Parmesan cheese
(Nutritional facts 87 calories, 4.59 g fat, 9.25 g carbohydrates, 2.74 g protein, 6 mg cholesterol, 339 mg sodium)
How to cook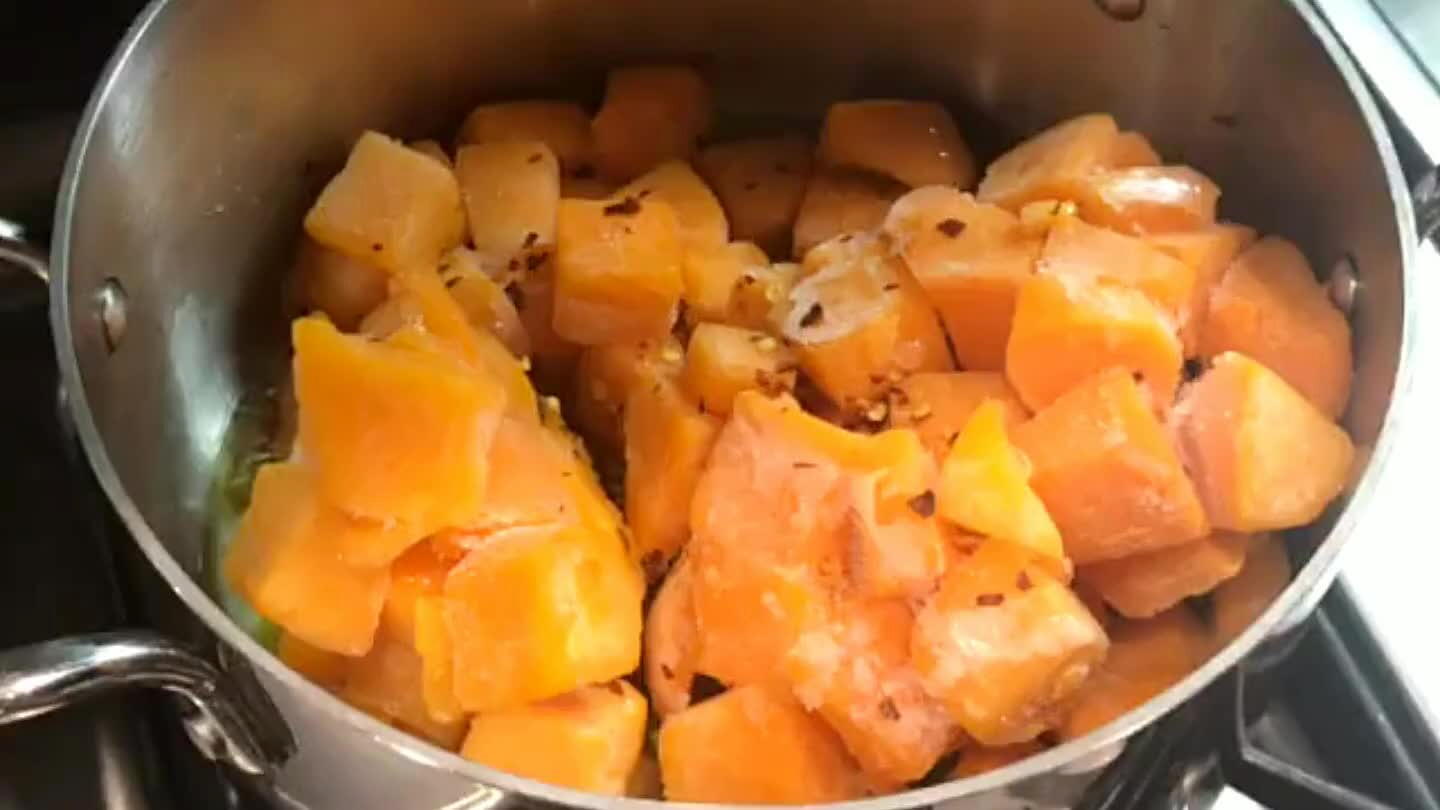 Sauté the garlic in olive oil, add the cubed pumpkin (or squash), add parsley, cover with water and cook until tender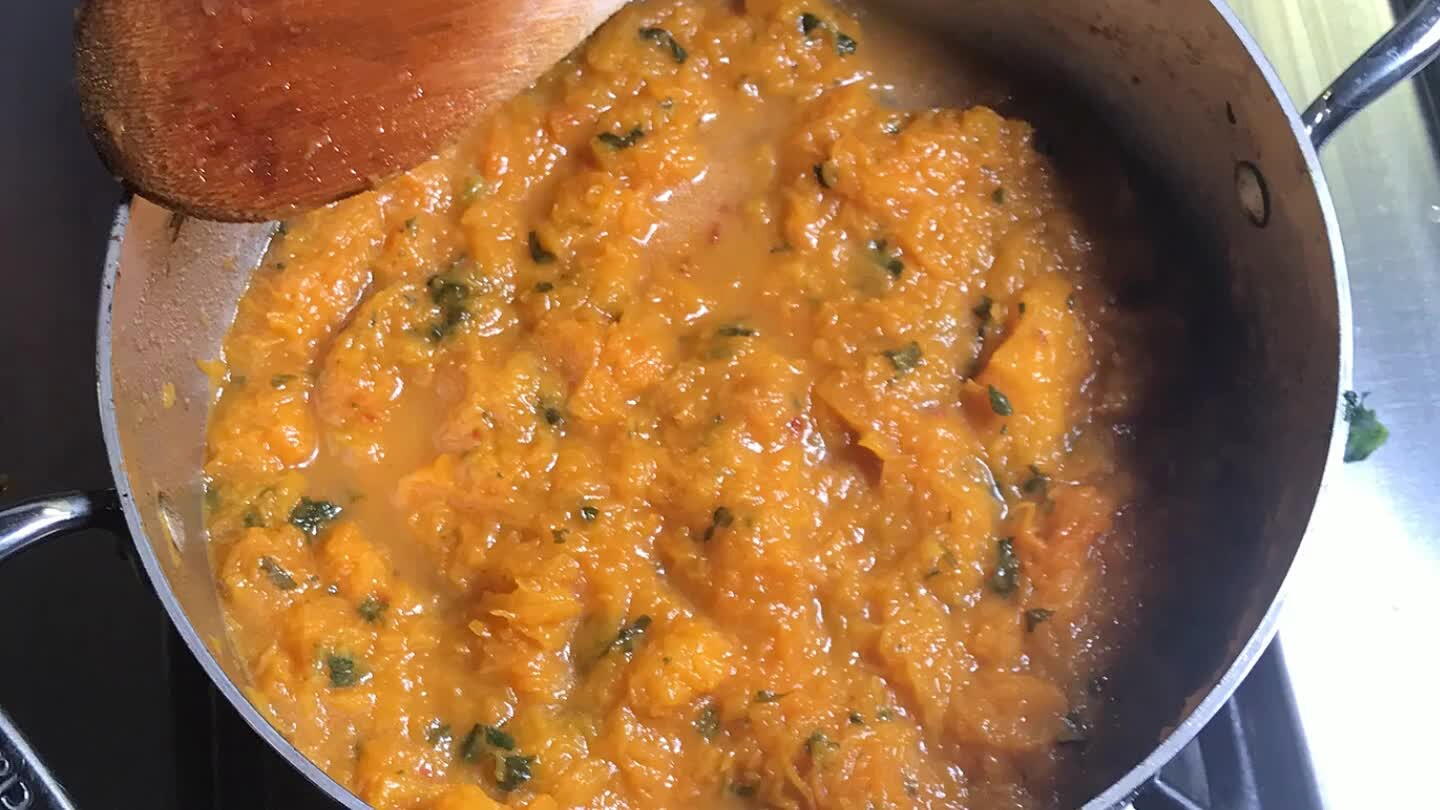 When the pumpkin is tender, smash with a fork, to create a thick sauce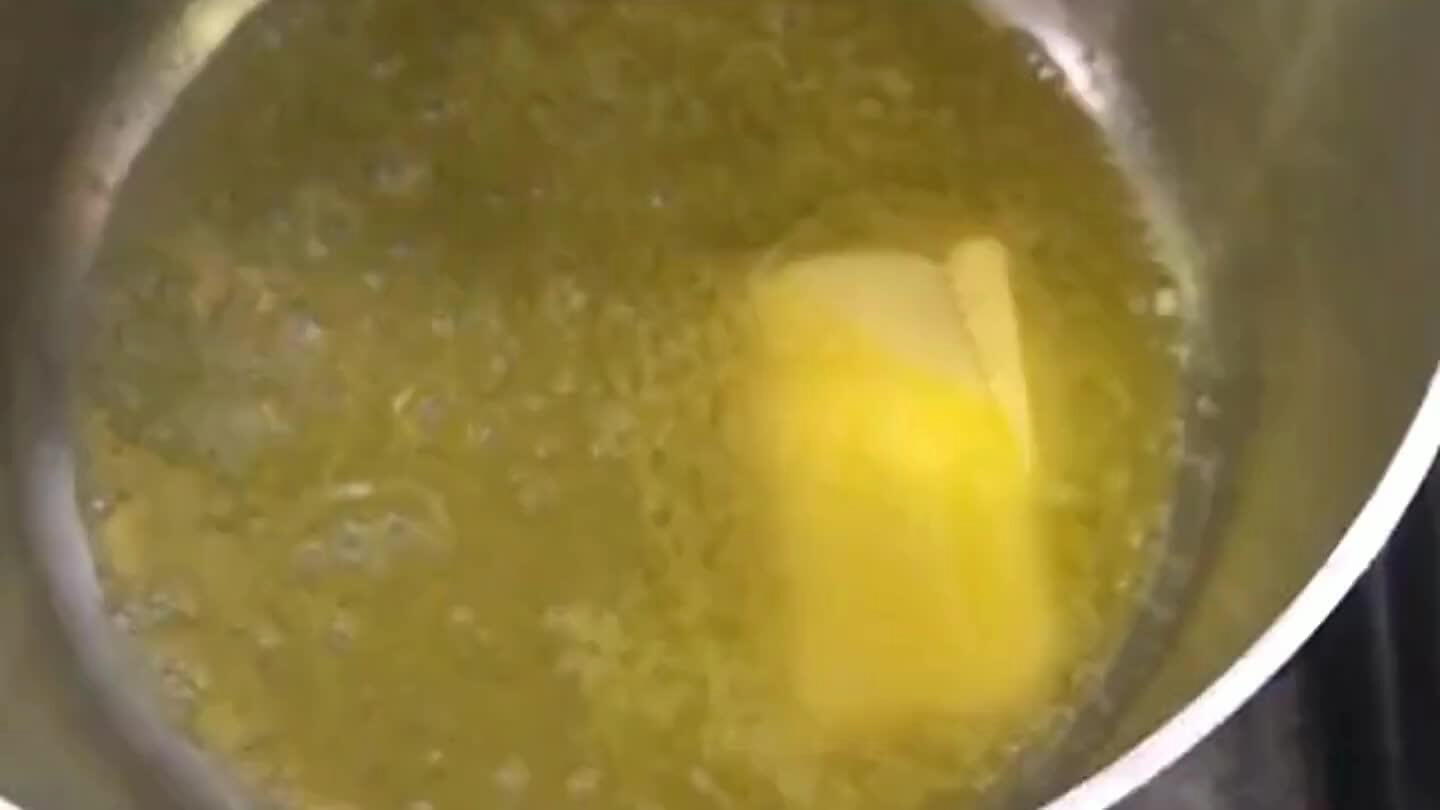 For the bechamel, melt the butter and add the flour, until it doesn't stick to the bottom of the pan. Then slowly, and stirring constantly, add the milk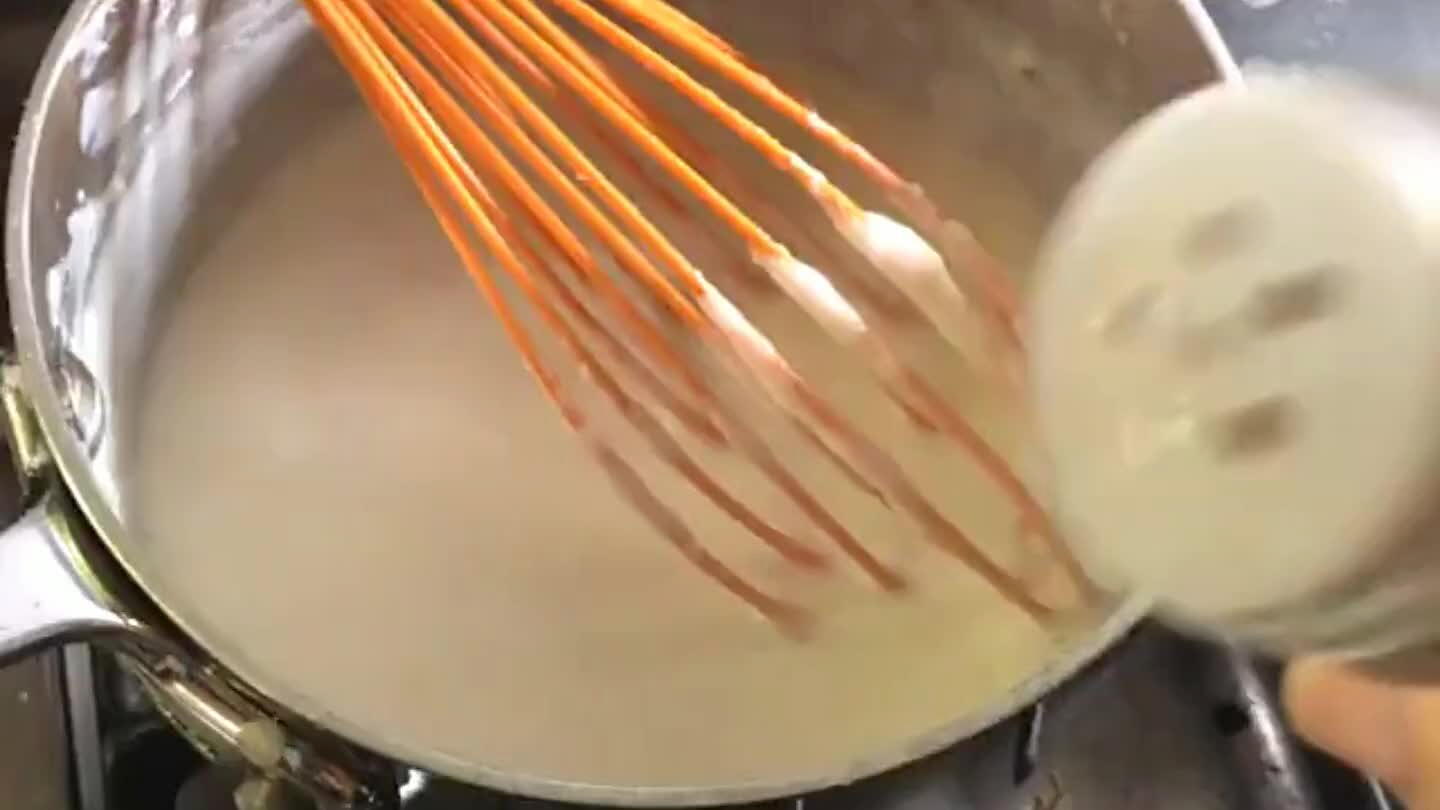 Season with nutmeg, salt & pepper to your taste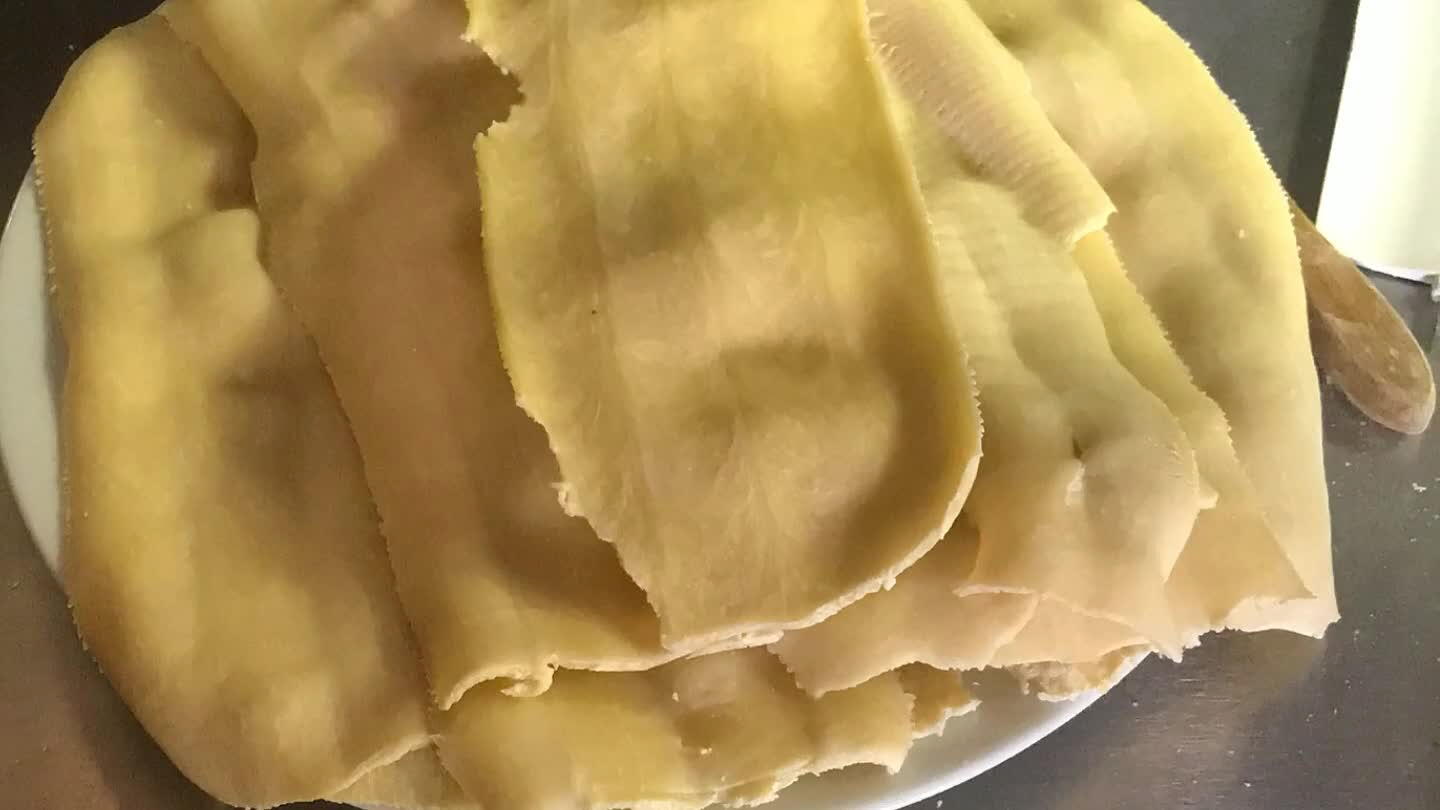 In this case I made my own lasagna pasta. But you can use store bought
Start with a layer of bechamel, them add a layer of pasta, the. The pumpkin.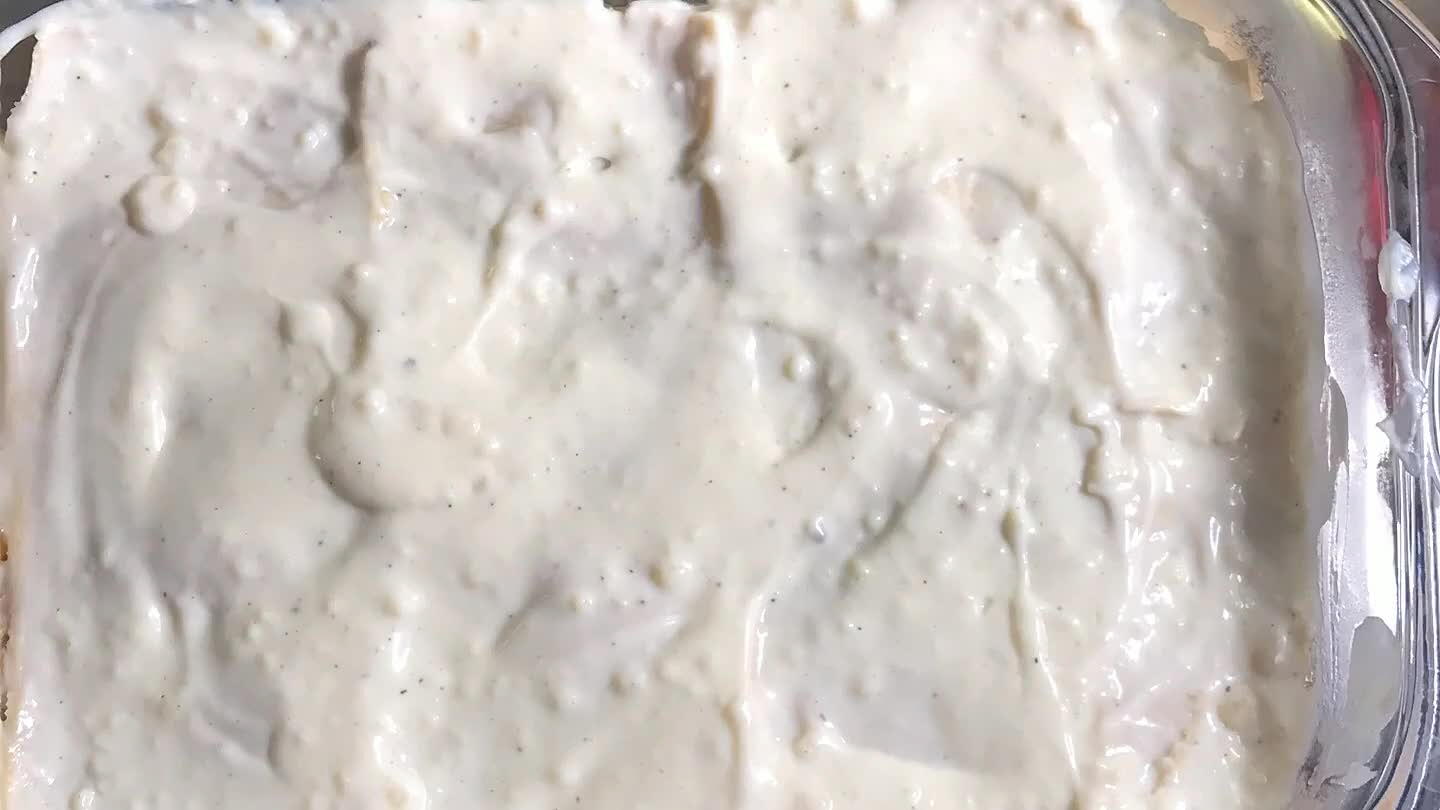 Another layer of pasta, then bechamel + pumpkin. Until you used all the ingredients. Finish with grated Parmesan cheese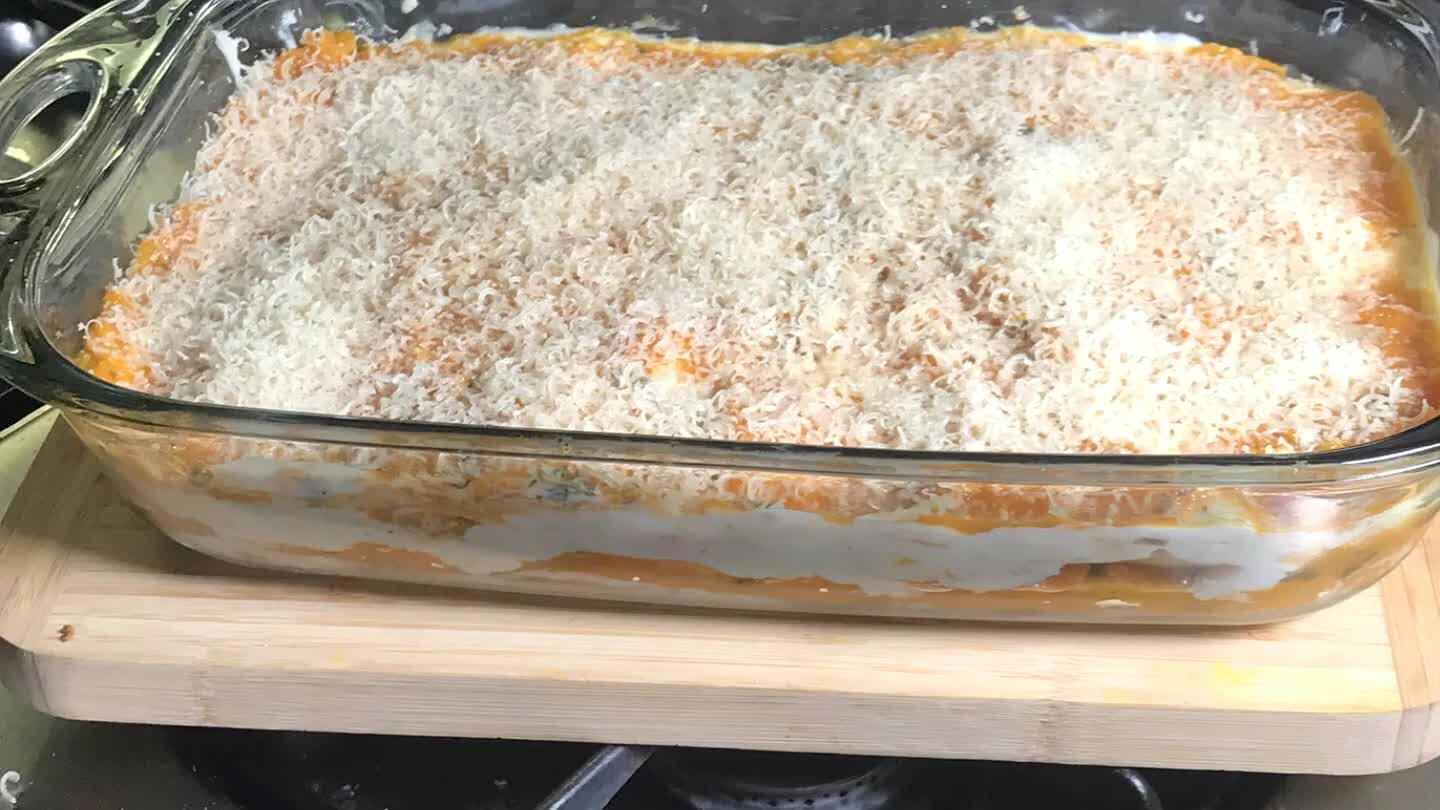 Bake until the edges start to brown
Comments