Purple Soup
Potato and cabbage soup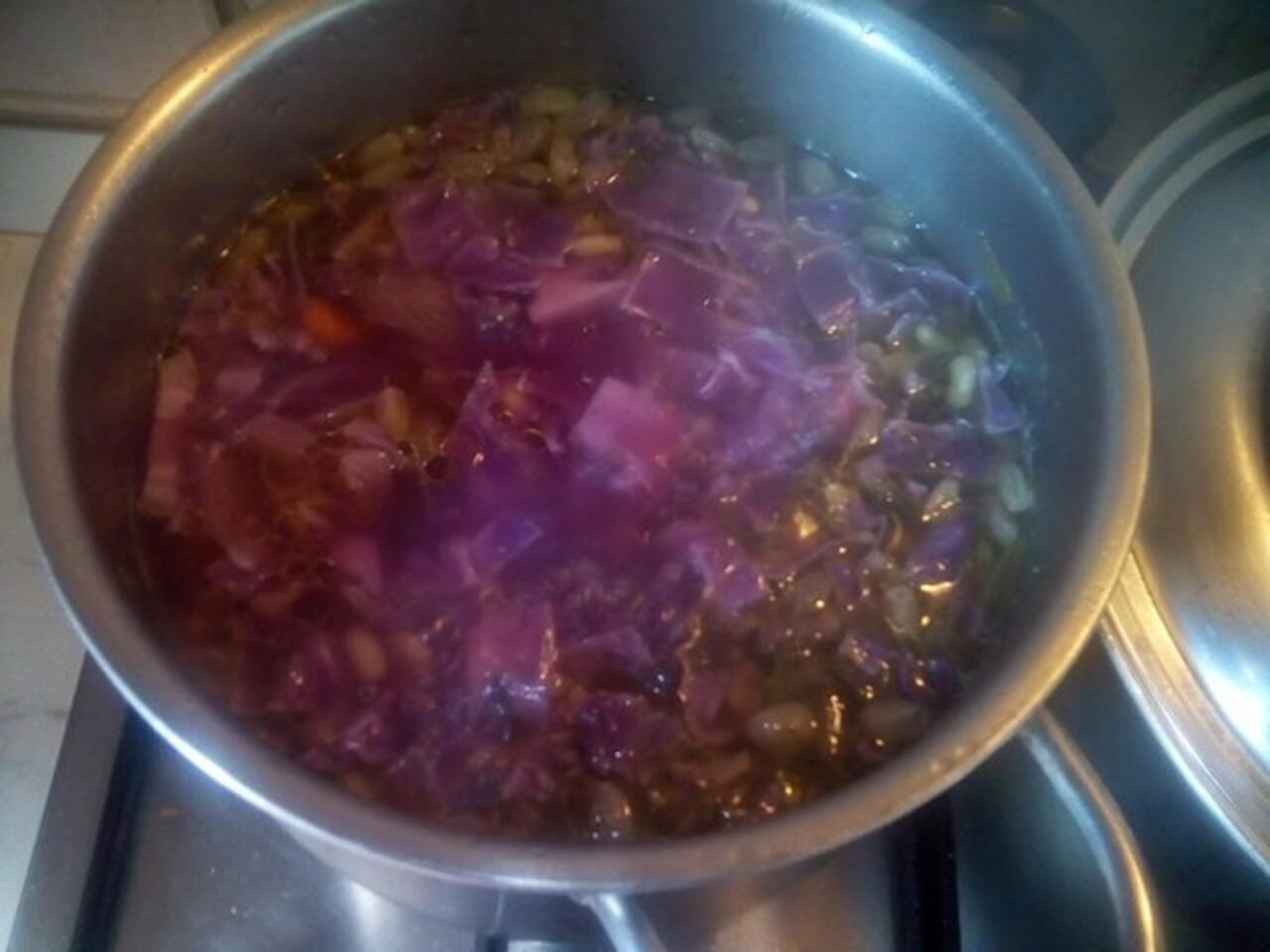 What you will need
1 head of purple cabbage (about 800grams), cubed
4 - 6 purple potatoes, depending on size, cubed
1 purple onion (or yellow onion, if unavailable), cubed in large cubes
2 medium size purple carrots (or orange, if unavailable), diced - about 100grams
a handful of red or black or blackeyed beans (preferably fresh or frozen)
celery to taste (either the leaves, the diced stalk, or both)
dash of salt or salt seasoning
1 clove of purple/red garlic, unskinned
olive oil or other vegetable oil, about 5 tablespoons
red vinegar (which is really a dark purple), about ⅓ cup
water, enough to cover all plus about 1cm
How to cook
Cube vegetables
Cube or dice all ingredients except salt (of course) and garlic
Put in pot
Dump vegetables into crock pot or large mouthed pot.
Add salt, vinegar, oil, heat and mi
Sprinkle with a dash of salt, splash the vinegar over it all, then, after turning on the crock pot or burner, add oil and stir for a few minutes to mix and mingle.
Add water
When the vegetables are mostly mixed, and coated with each other and the oil and vinegar, add water to cover plus about 1cm extra.
Bring to boil, cook
Bring to low boil, let cook slowly, stirring occasionally. Cook until the vegetables are of the desired consistency. At least 40 minutes, after the first moment it boils, but up to 3 hours, if you prefer mushy.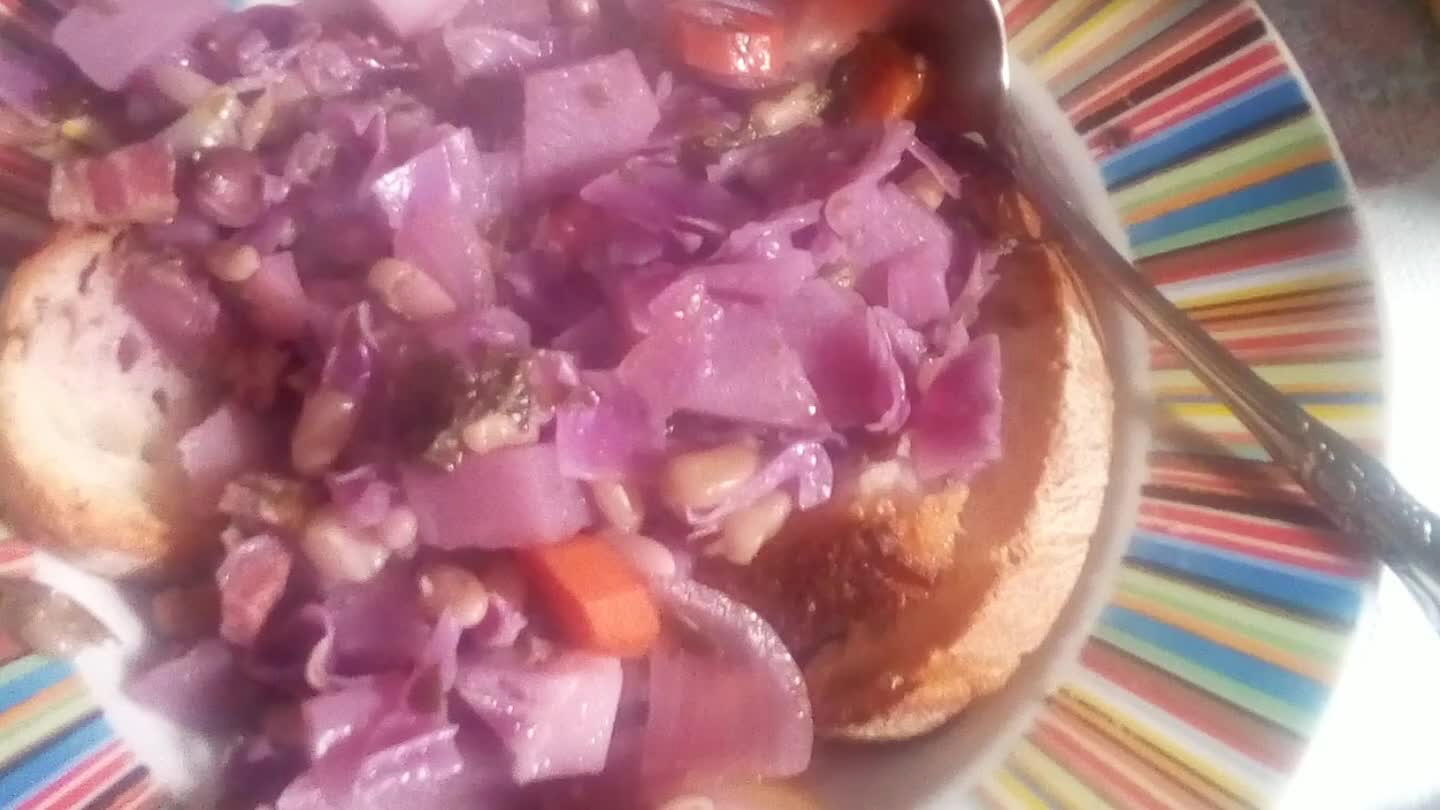 Serve with croutons, breadsticks, bruschetta or similar. For added flavour, toasted almond slices, bacon bits, or raisins or goji can be sprinkled over the dish before serving.