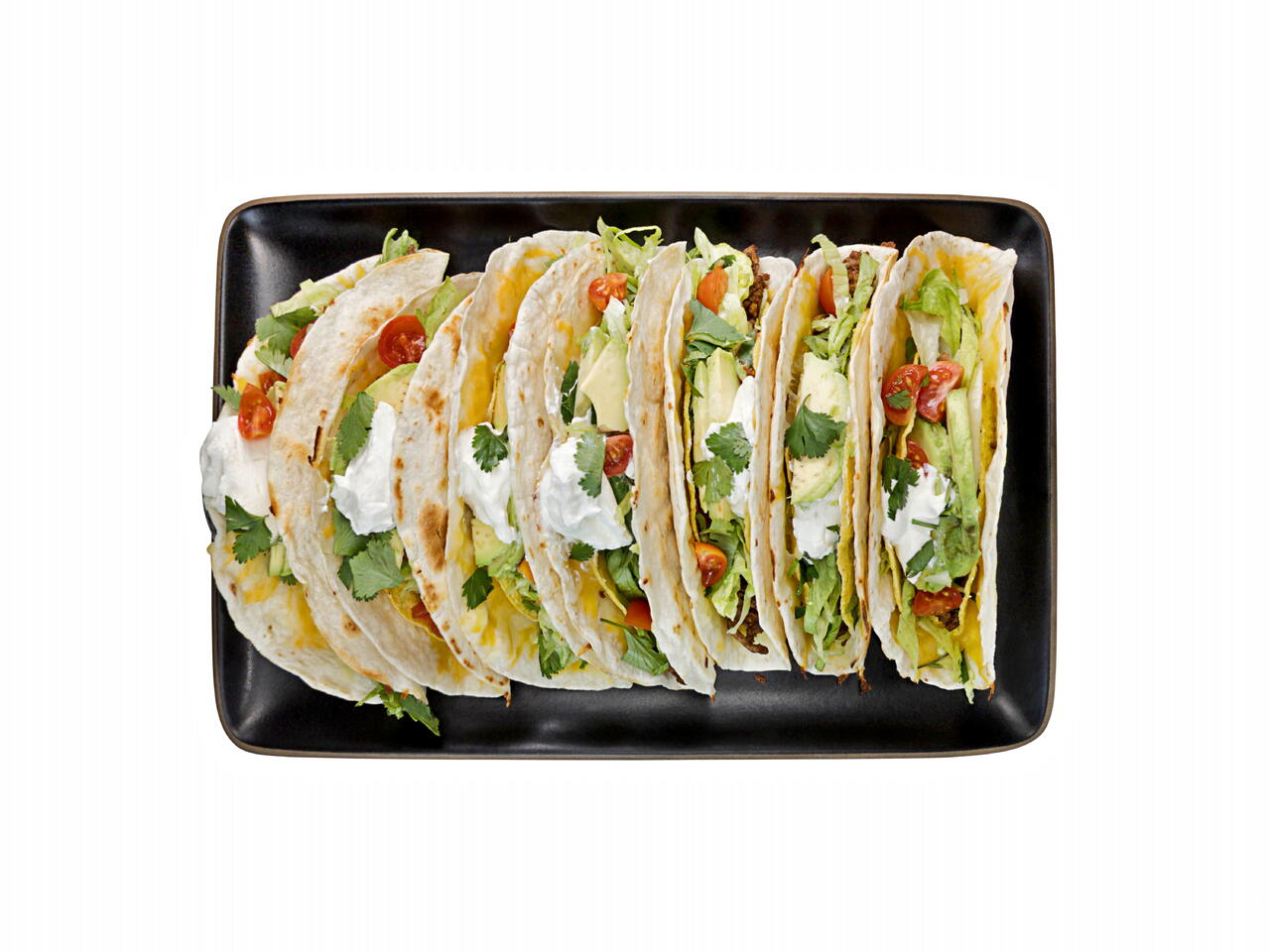 6 portions
20m
Enrobe a classic crispy shell with a melty cheese quesadilla for a taco that combines the best of both worlds.
What you will need
1 lb Ground Beef
1 oz Taco Seasoning
10 Soft Taco Tortillas
10 Taco Shells
8 oz Shredded Mexican Cheese
1/2 head Iceberg Lettuce
10 oz Cherry Tomatoes
1/2 cup Sour Cream, optional
1/2 bunch Cilantro, optional
1 Avocado, optional
(Nutritional facts 179 calories, 11.28 g fat, 7.89 g carbohydrates, 11.66 g protein, 40 mg cholesterol, 306 mg sodium)
How to cook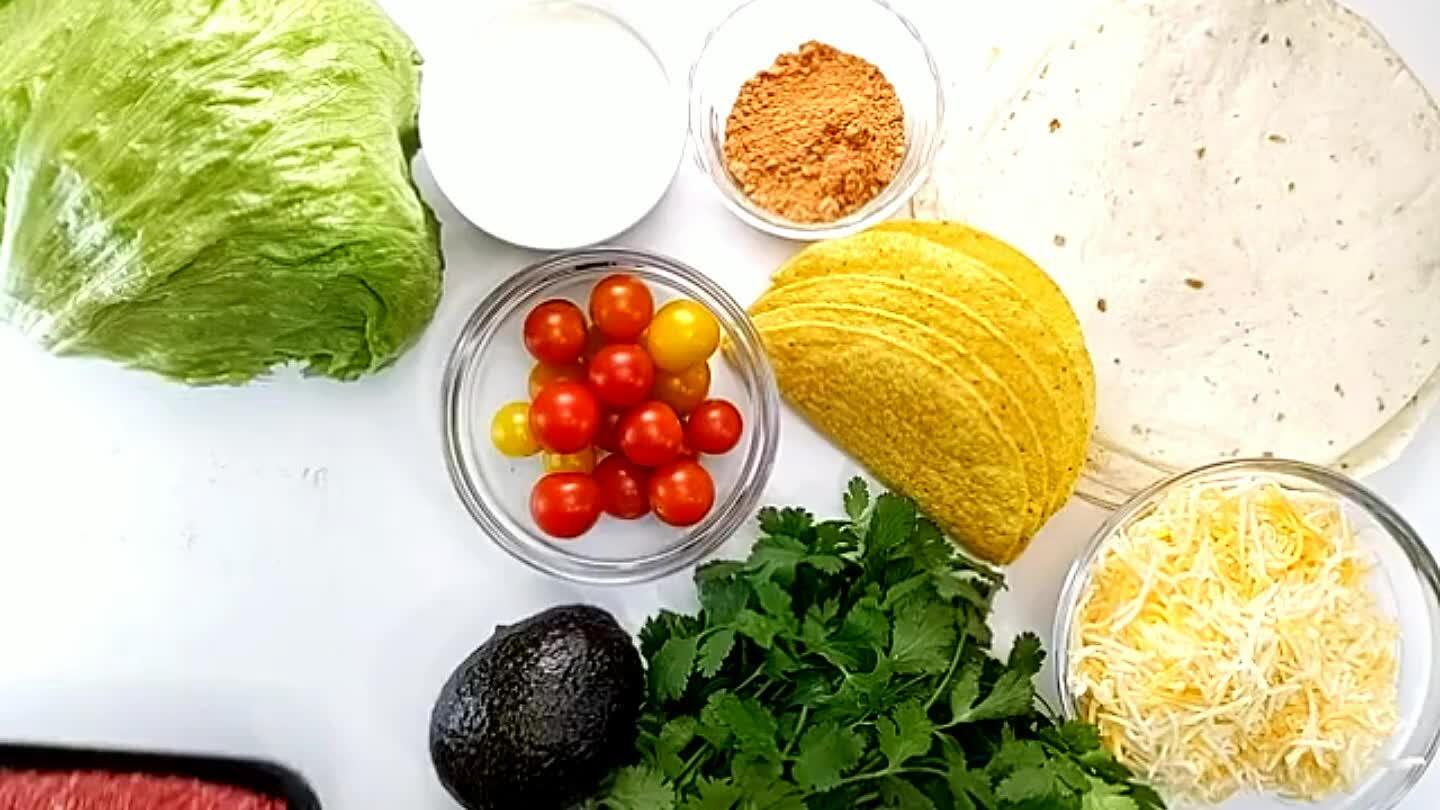 Gather and portion ingredients. Wash produce.
Add the ground beef to a skillet and cook while breaking it up until browned. Drain off fat if you like.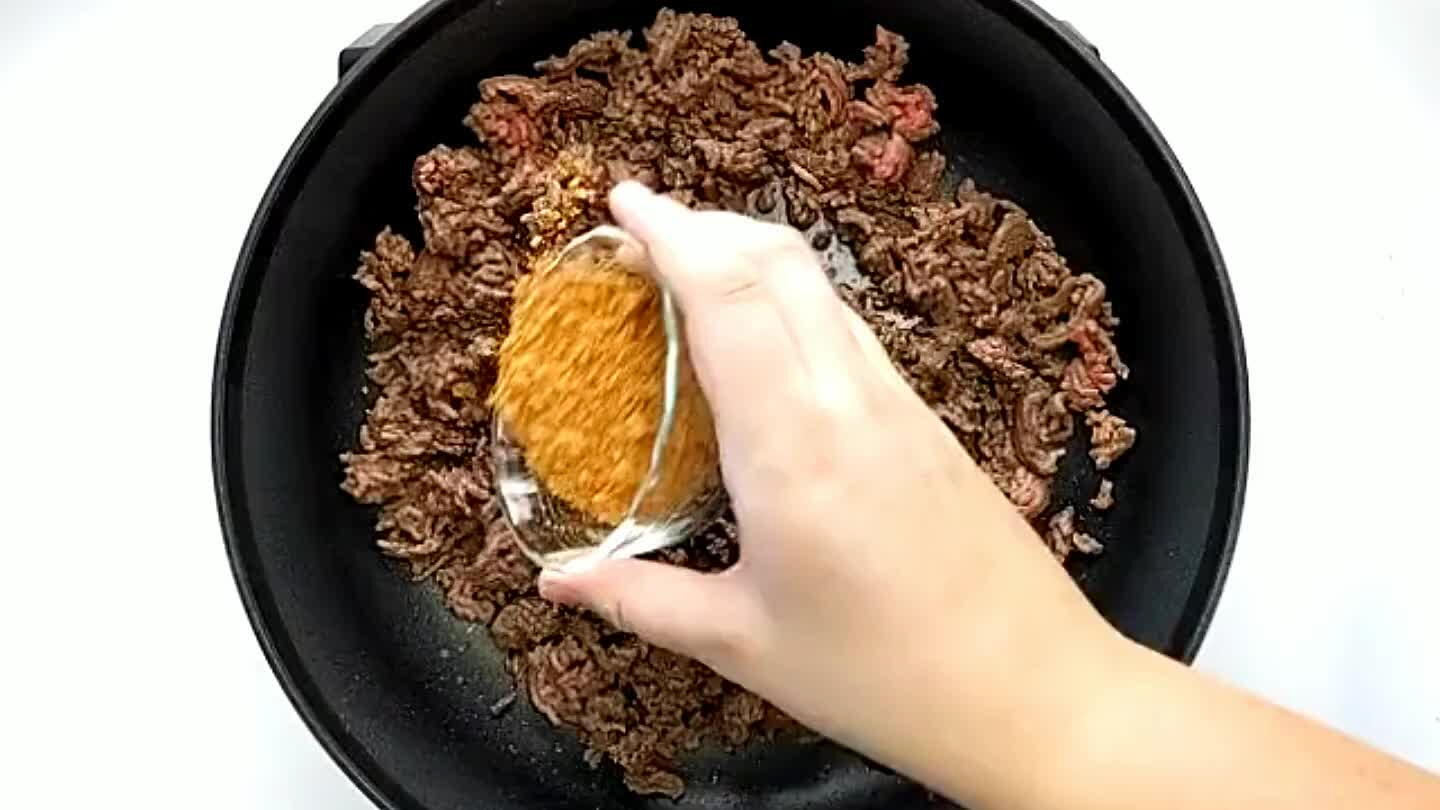 Stir in the taco seasoning.
Add a soft taco size tortilla to a pan and sprinkle with cheese. Add a lid and melt the cheese.
Place a crispy taco shell on one side of the quesadilla and fold it over so the melted cheese sticks to the taco shell. Repeat with all the taco shells.
Add a scoop of taco meat, some lettuce, and a few sliced tomatoes to the taco shells.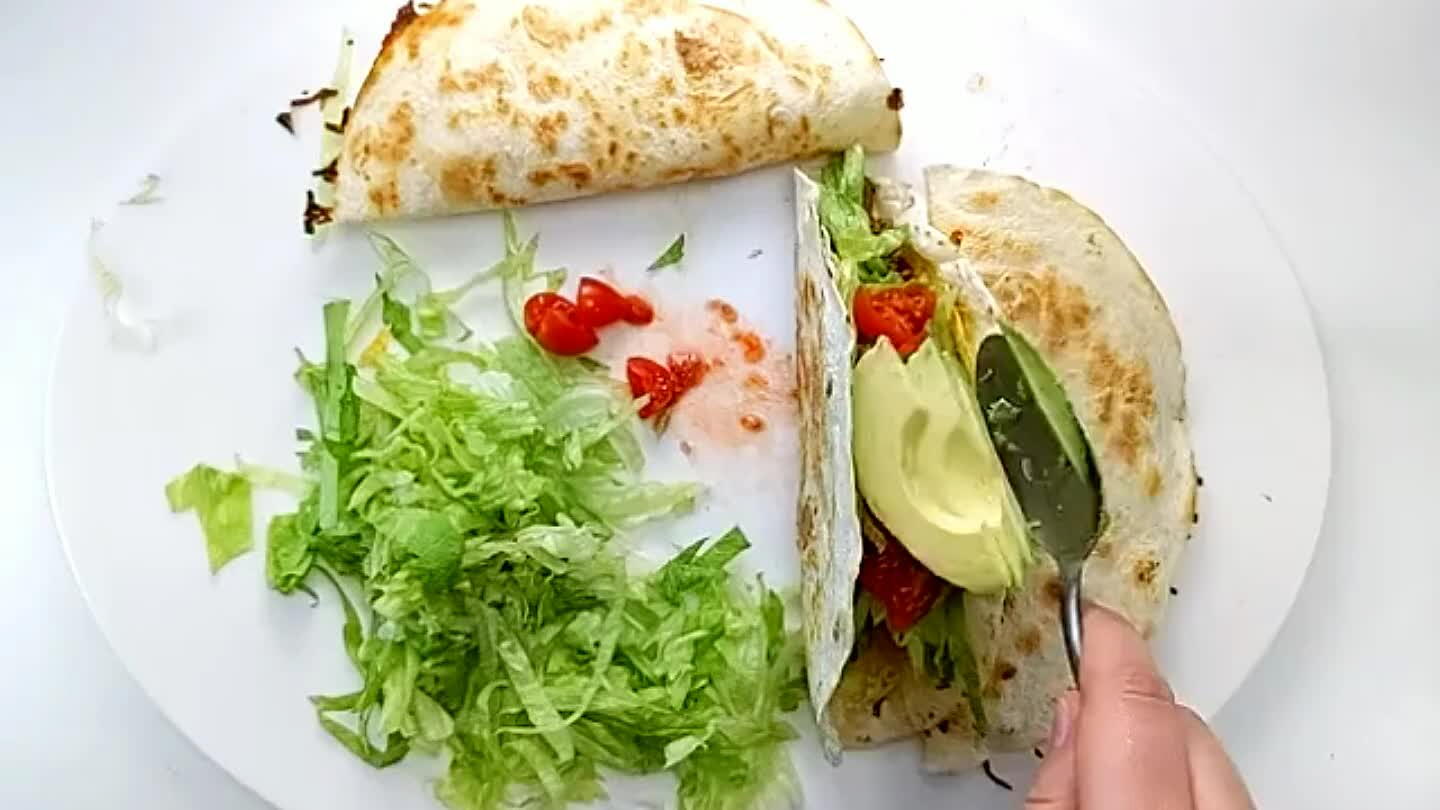 Top with avocado, cilantro and sour cream if you like!