Quick and Easy Shrimp Chow Mein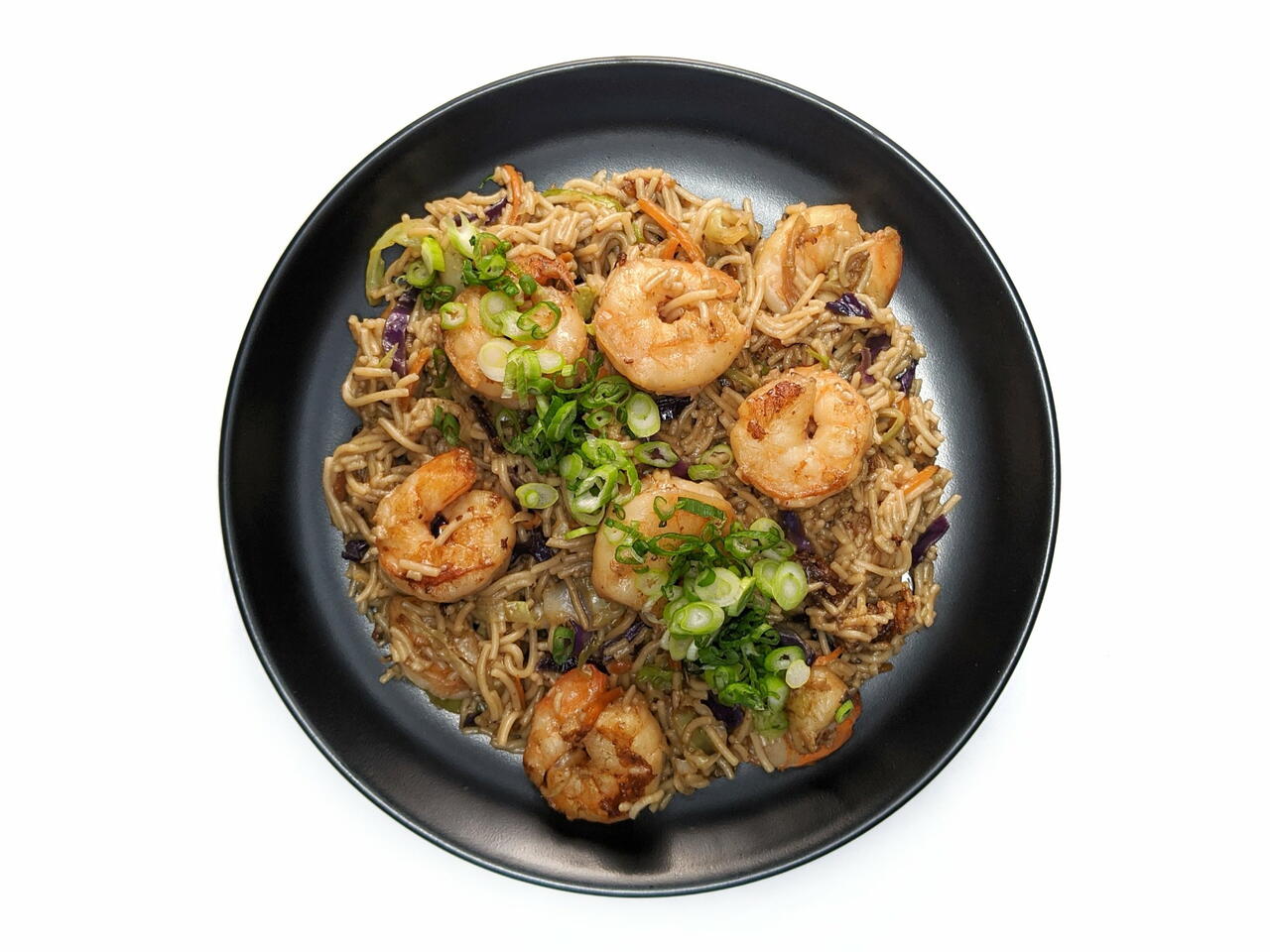 Recipe video made by Ryan
Published on 09/16/2020, viewed by 987 , 0 Comments
4 portions
10m
Quick and satisfying. And this passes one of the most important culinary tests out there. It's good the next day.
What you will need
8 oz. Rice Ramen
2 Tbsp Toasted Sesame Oil
4 oz. Peeled Shrimp
6 oz. Coleslaw Mix
1/4 cup Soy Sauce
1 Tbsp Oyster Sauce
1 bunch Scallions, optional
(Nutritional facts 256 calories, 9.12 g fat, 38.61 g carbohydrates, 4.46 g protein, 1 mg cholesterol, 789 mg sodium)
How to cook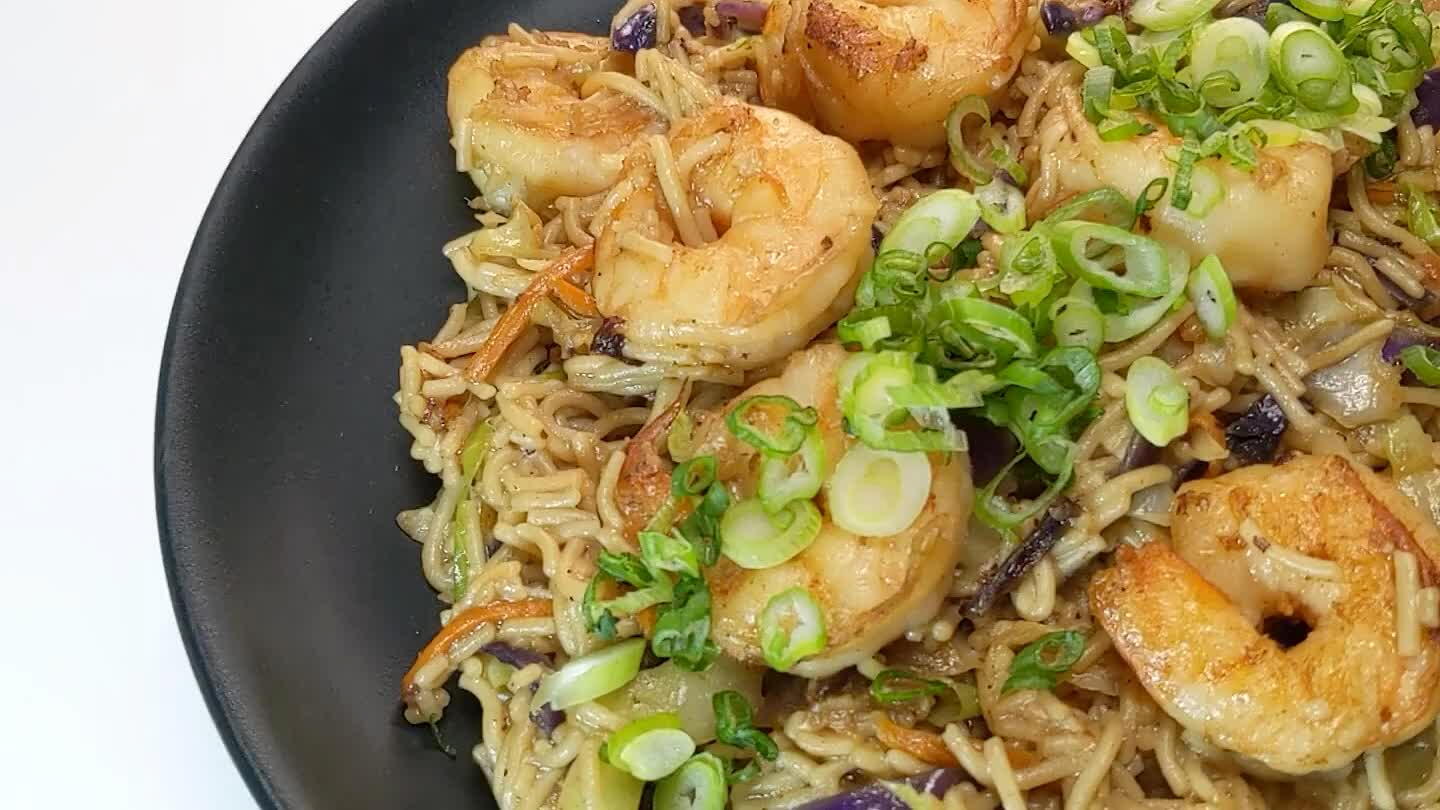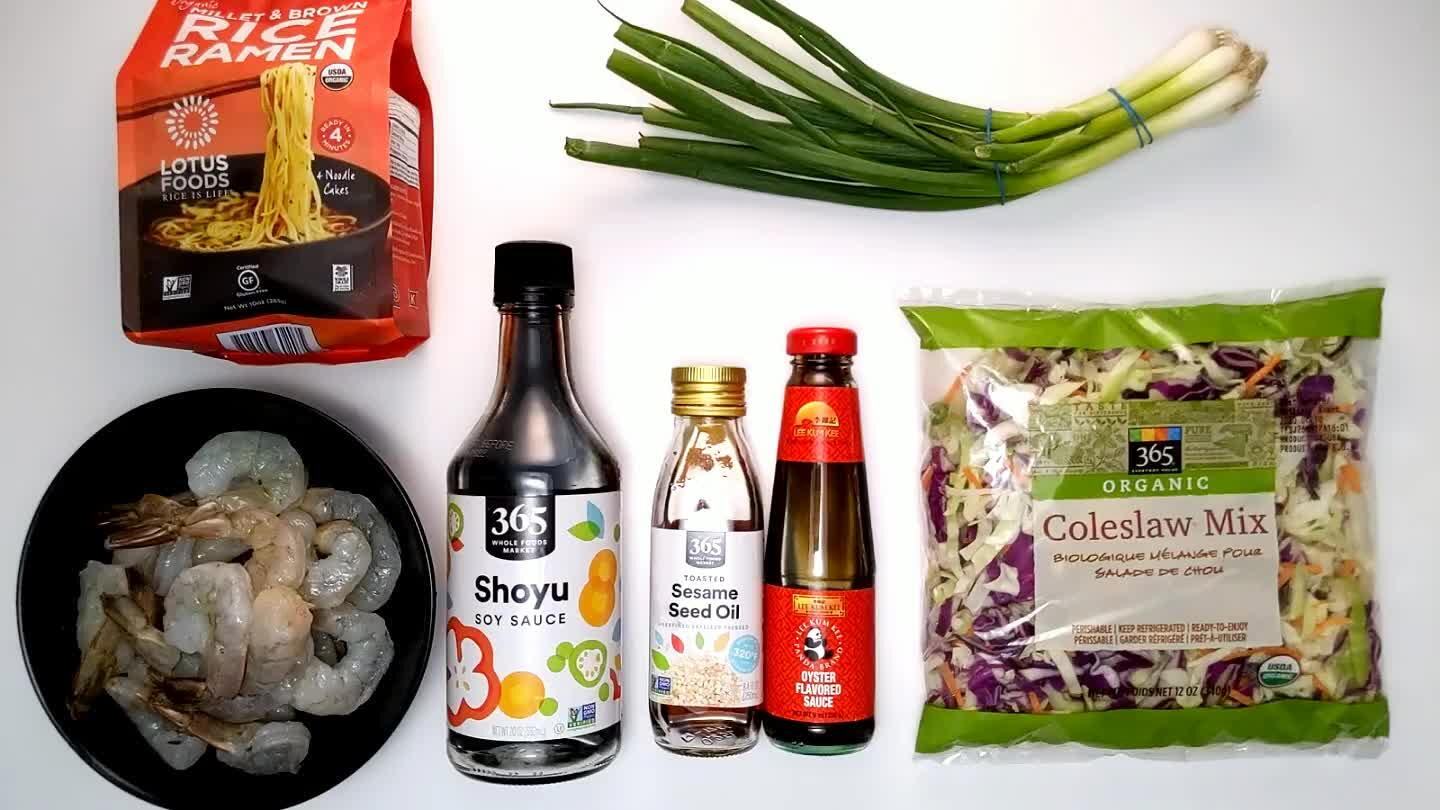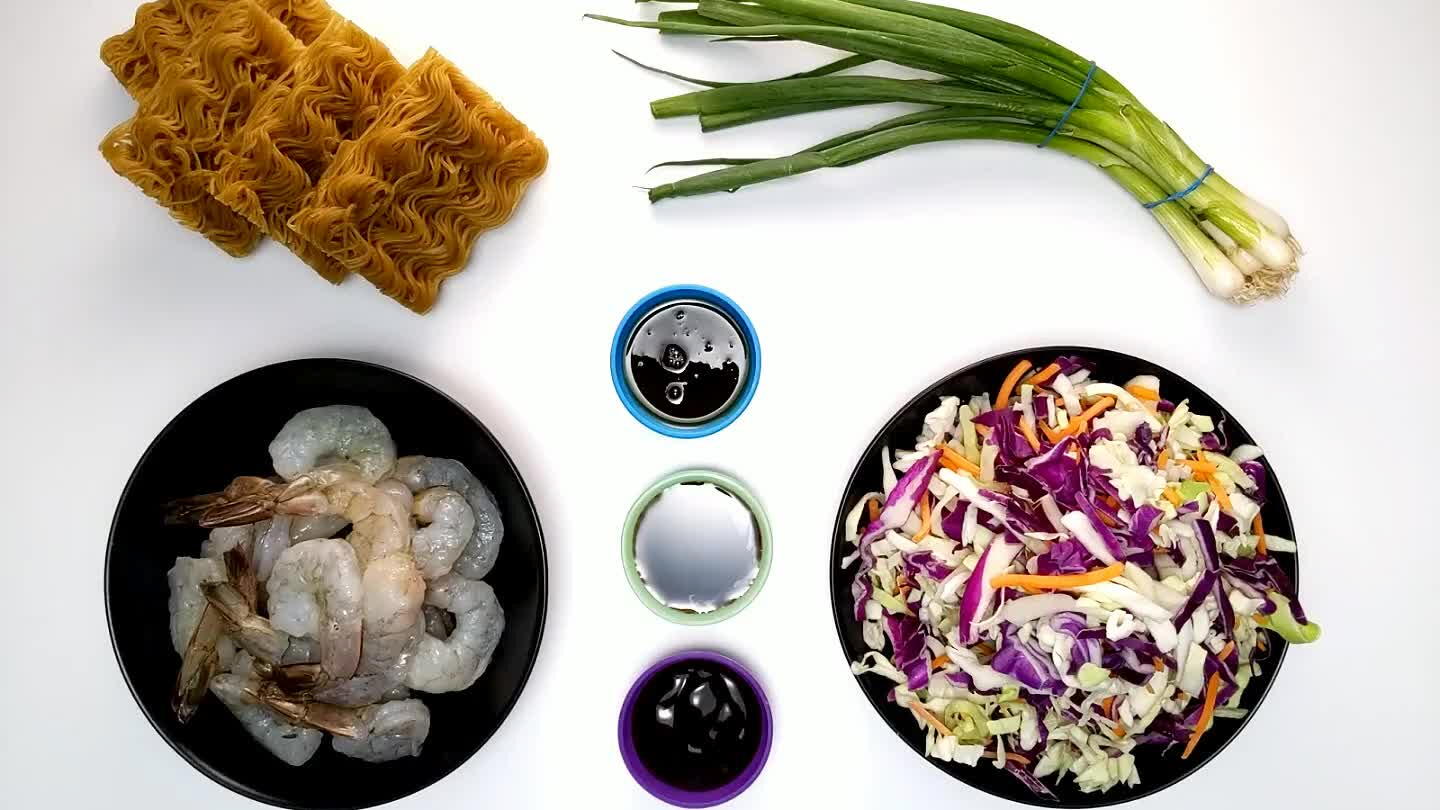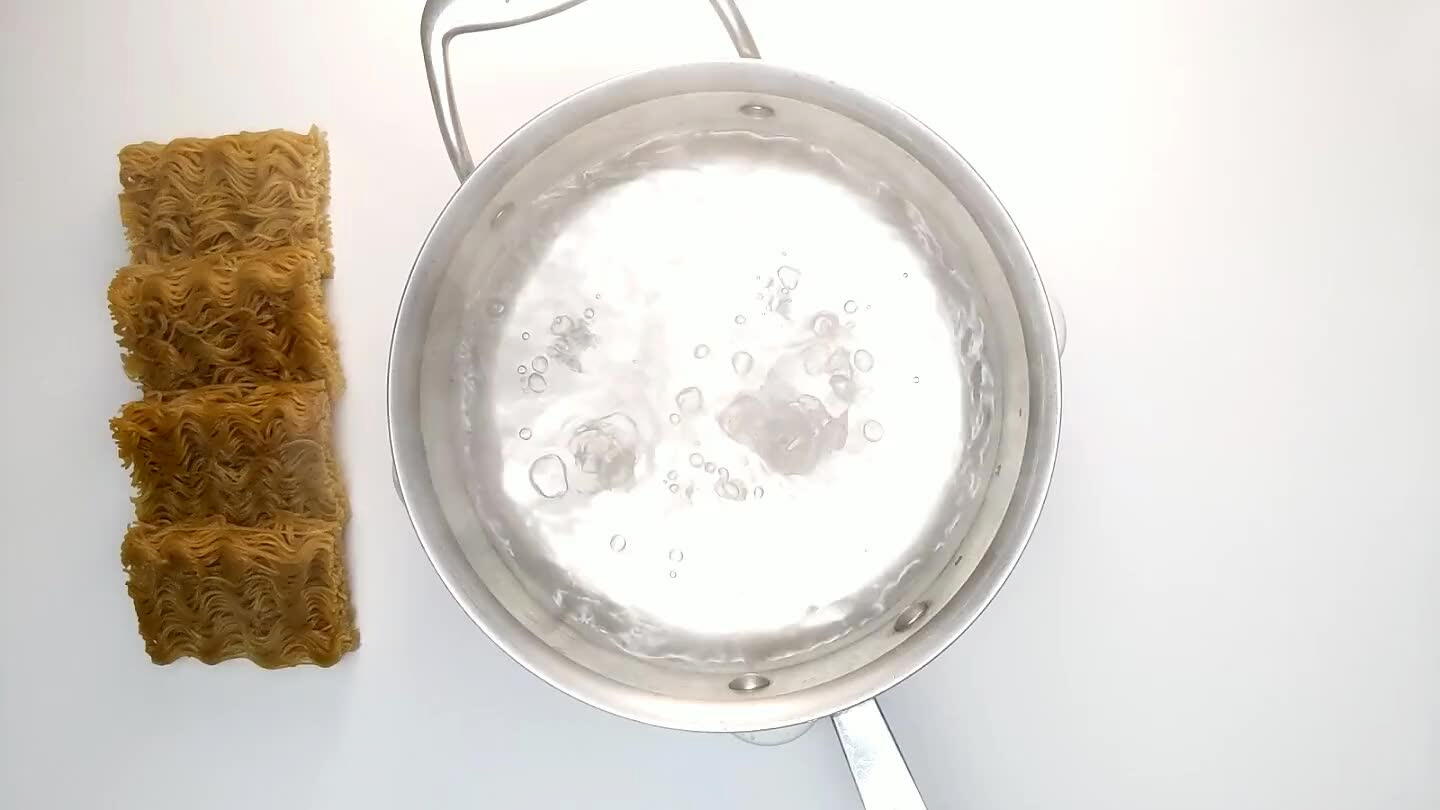 Bring a pot of water to a boil. Add the noodles. Set a timer for 4 minutes. After about a minute the noodles will soften enough that you can gently separate them with a fork or a set of chopsticks, just like making top ramen. After about 4 minutes, the noodles should be tender. Strain them and set them aside.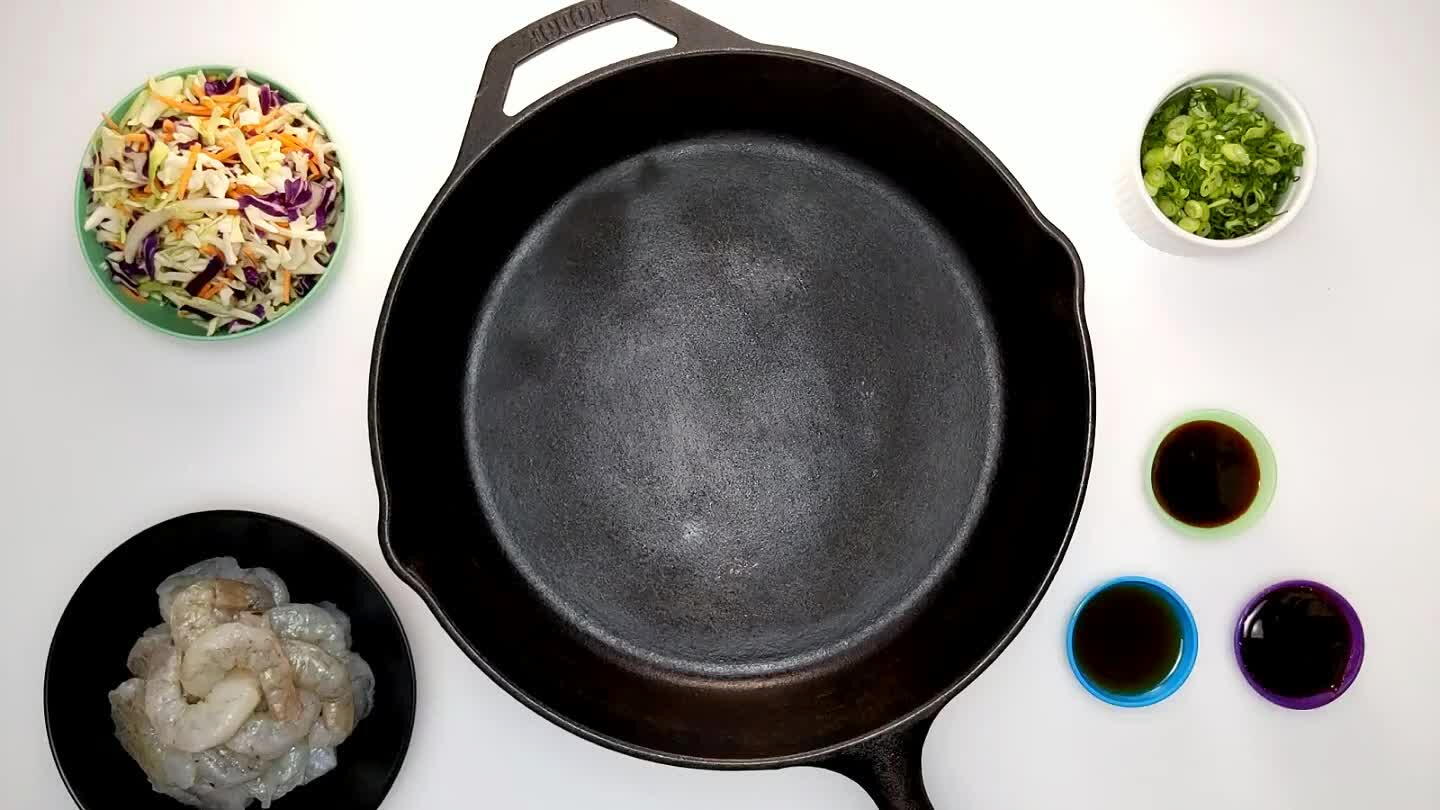 Heat oil in a heavy skillet over high heat, until nearly smoking.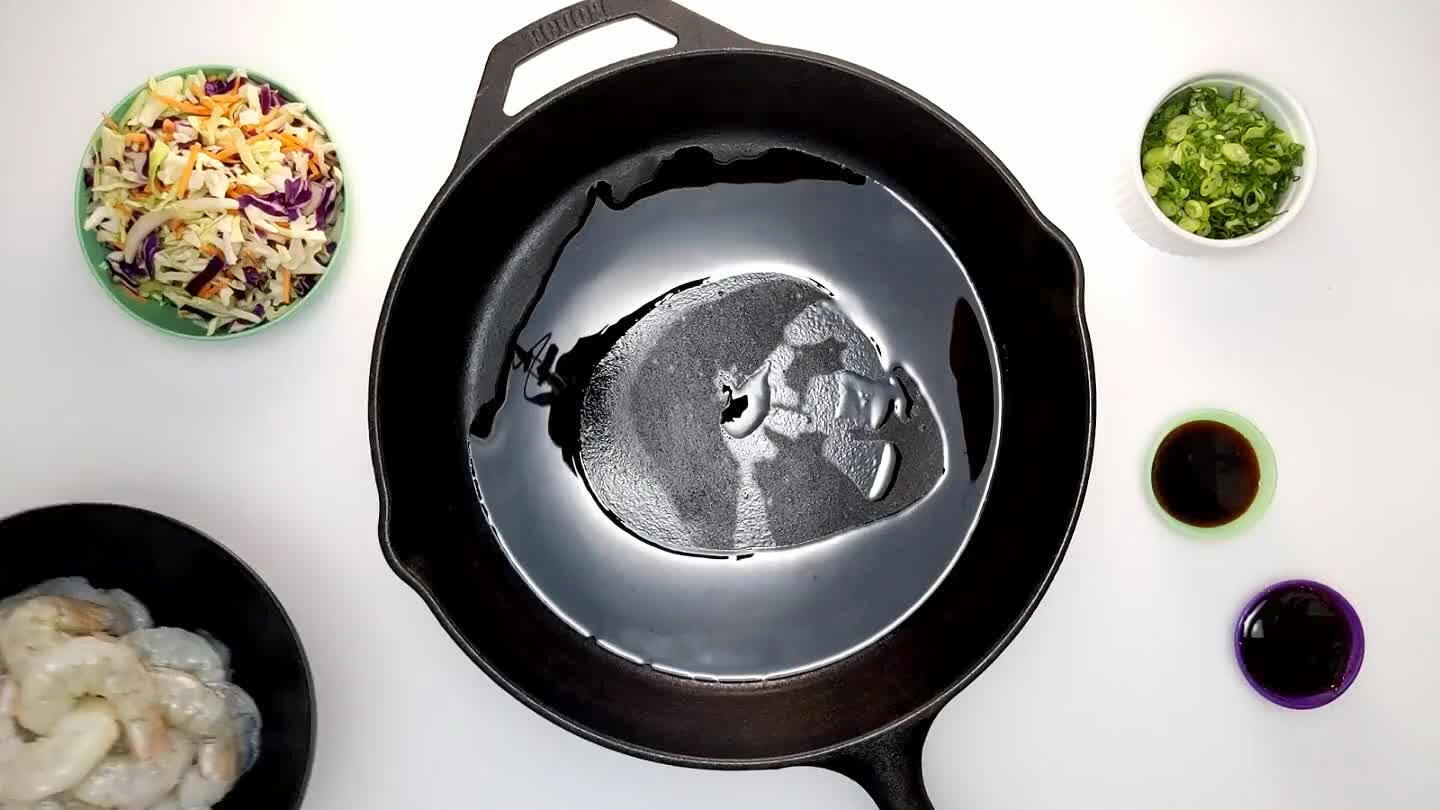 Fry the shrimp quickly, just get a little color on both sides.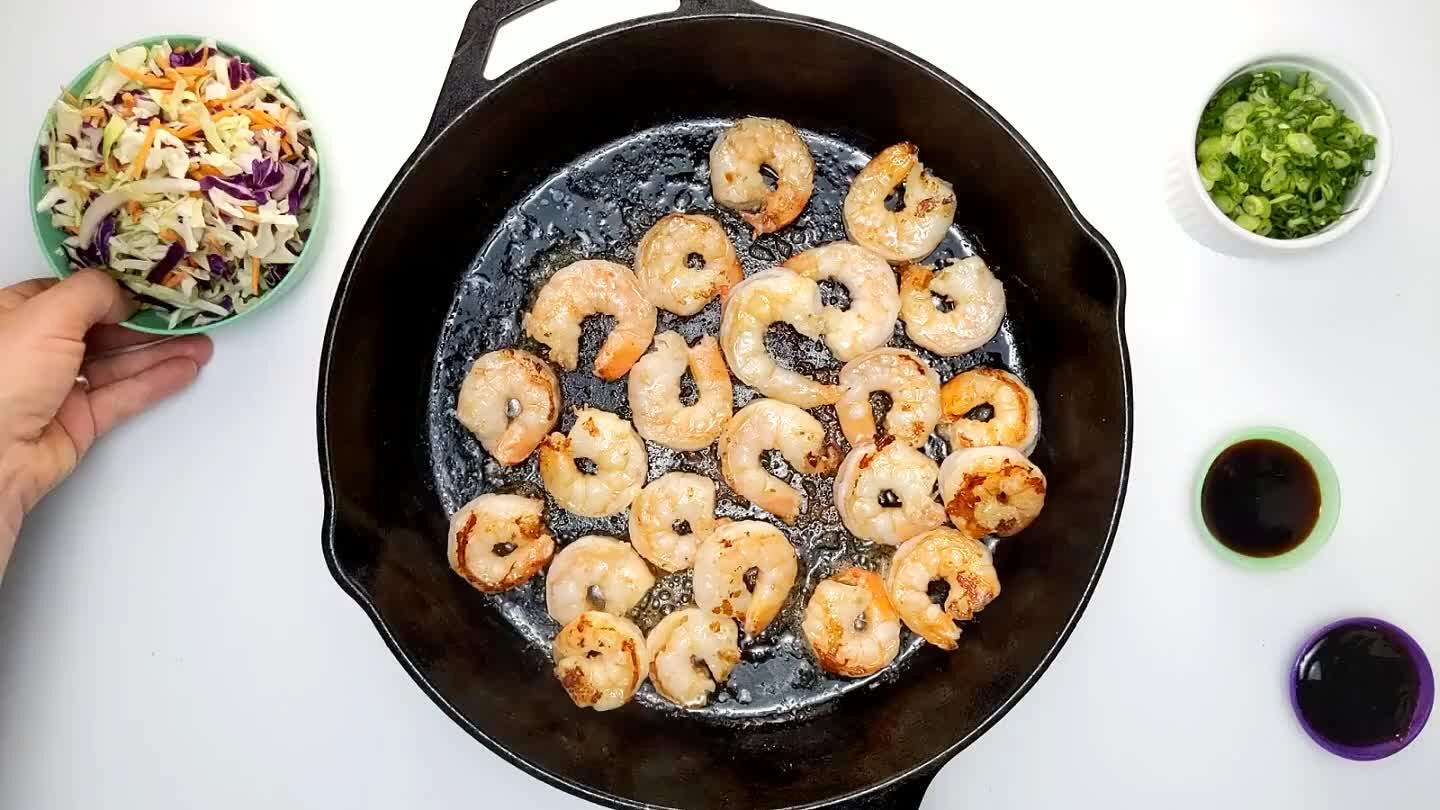 Add the coleslaw mix. Stir over heat for 2 or 3 minutes to wilt the slaw mix.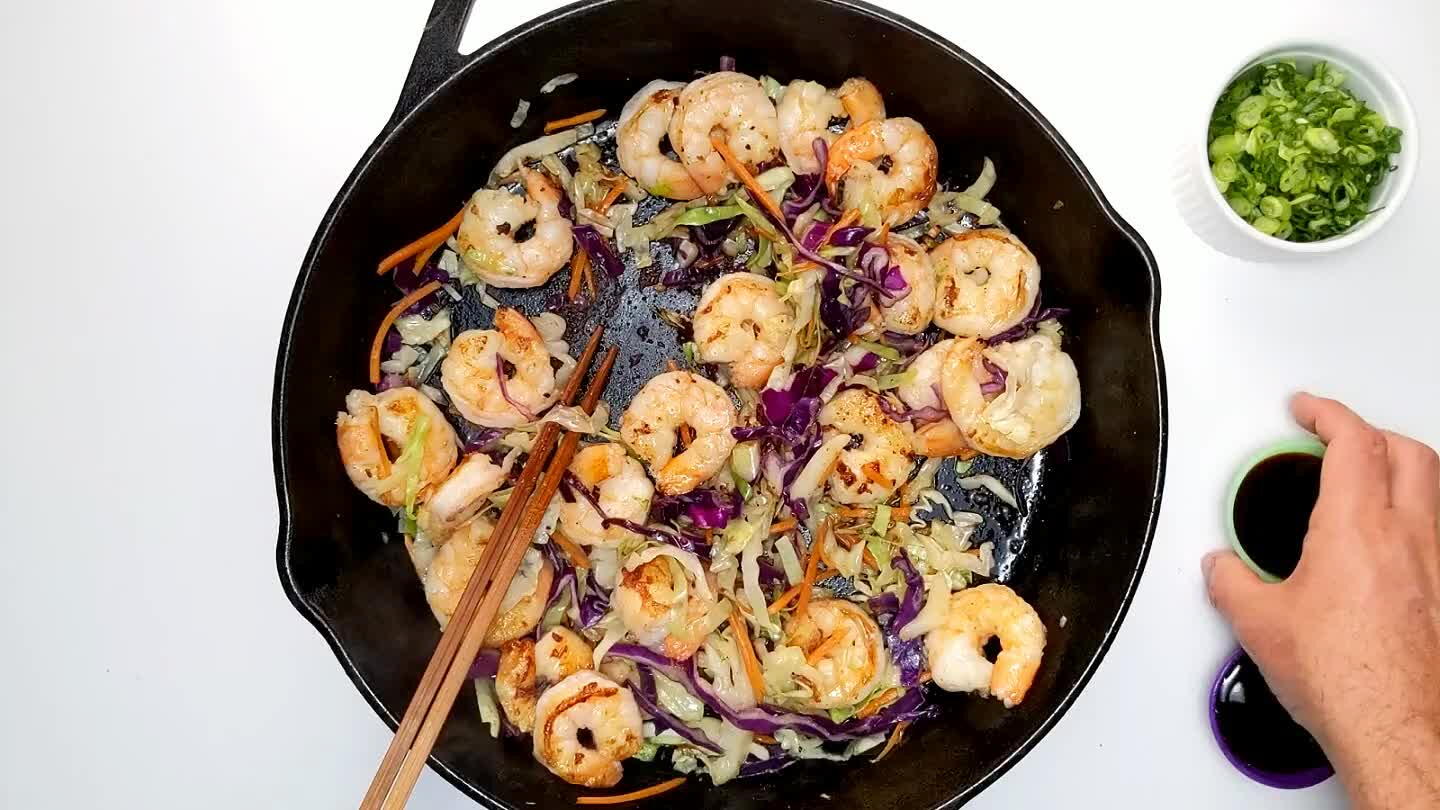 Stir in the soy sauce.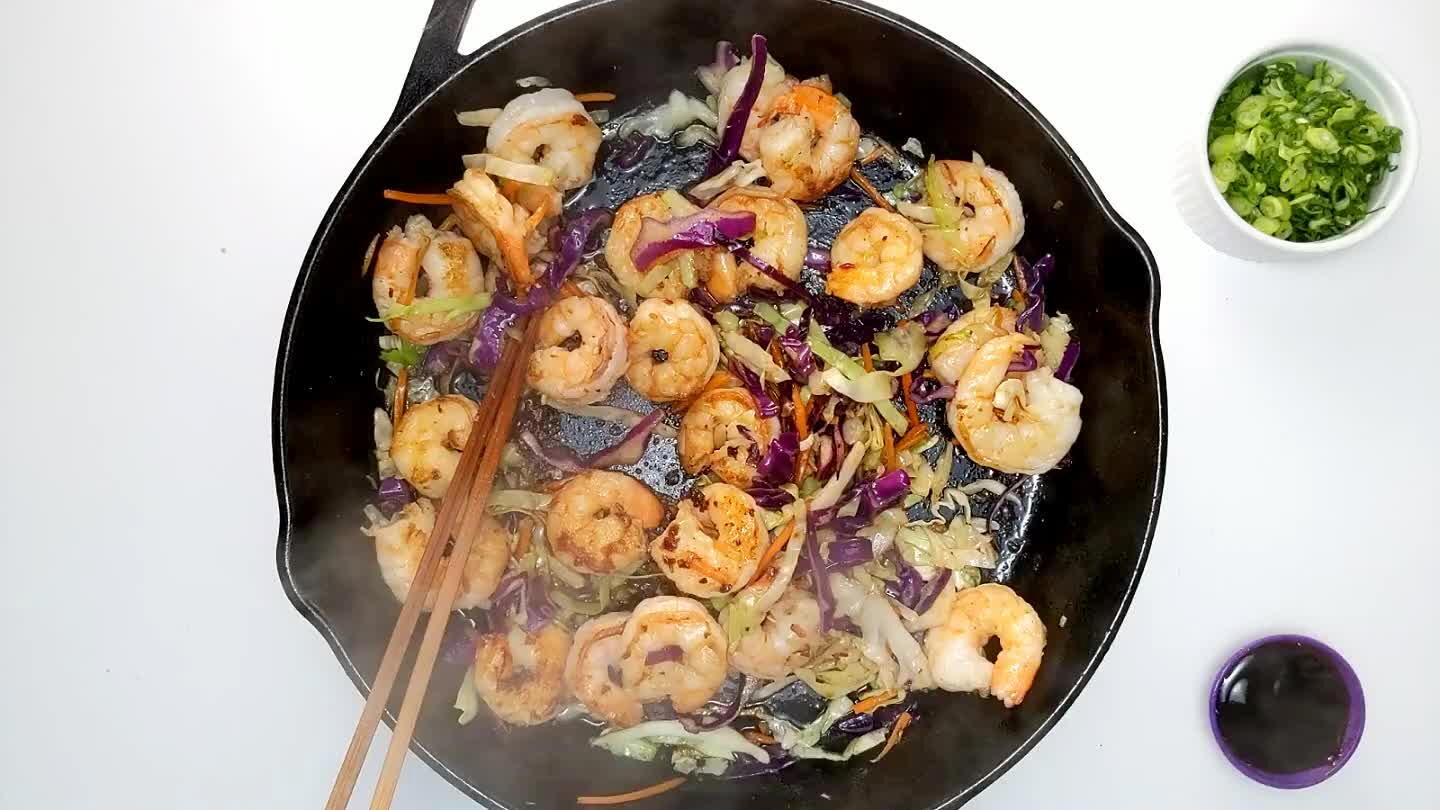 Stir in the oyster sauce.
Add the cooked noodles and stir to distribute. Simmer until the sauce dries out and the noodles stick to the pan a little.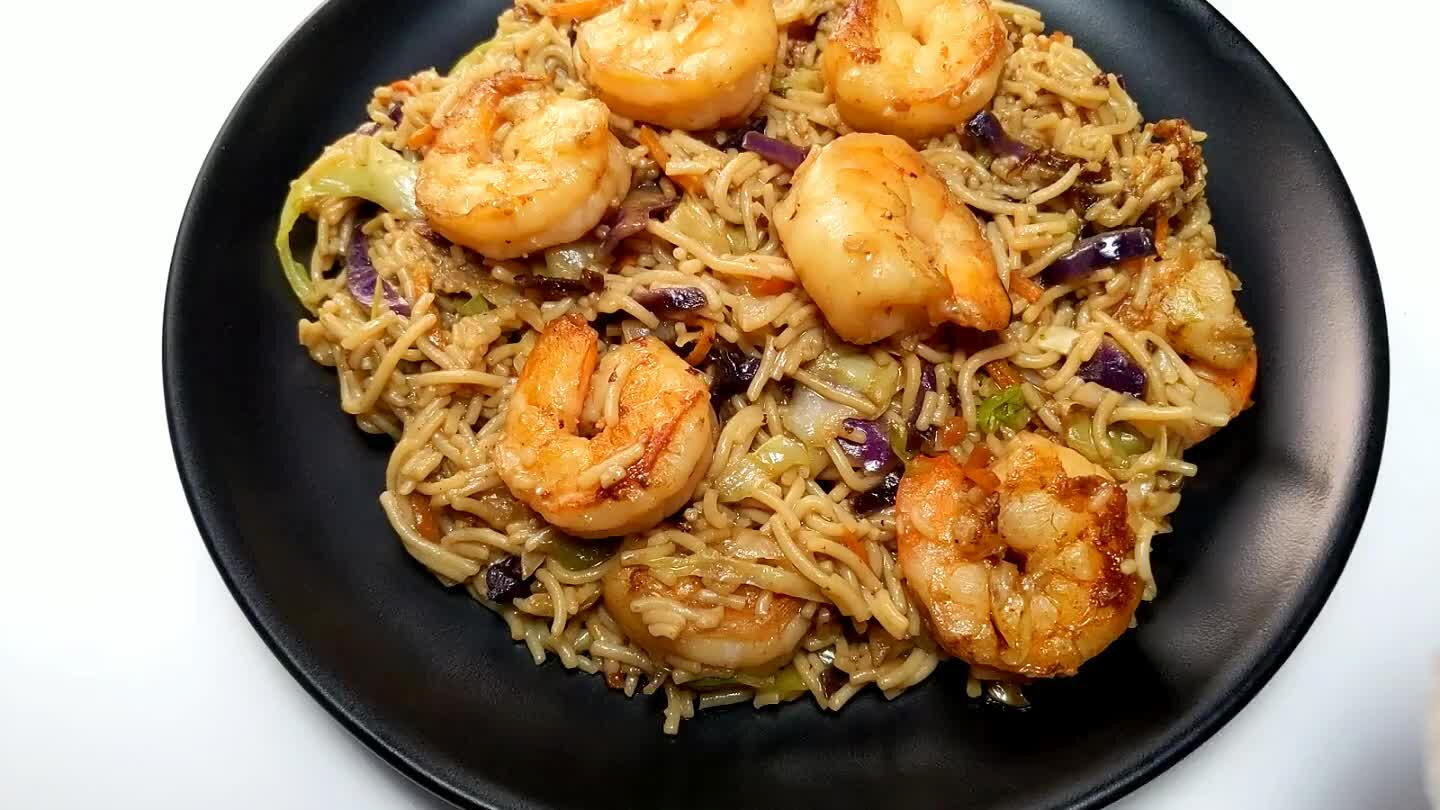 Comments