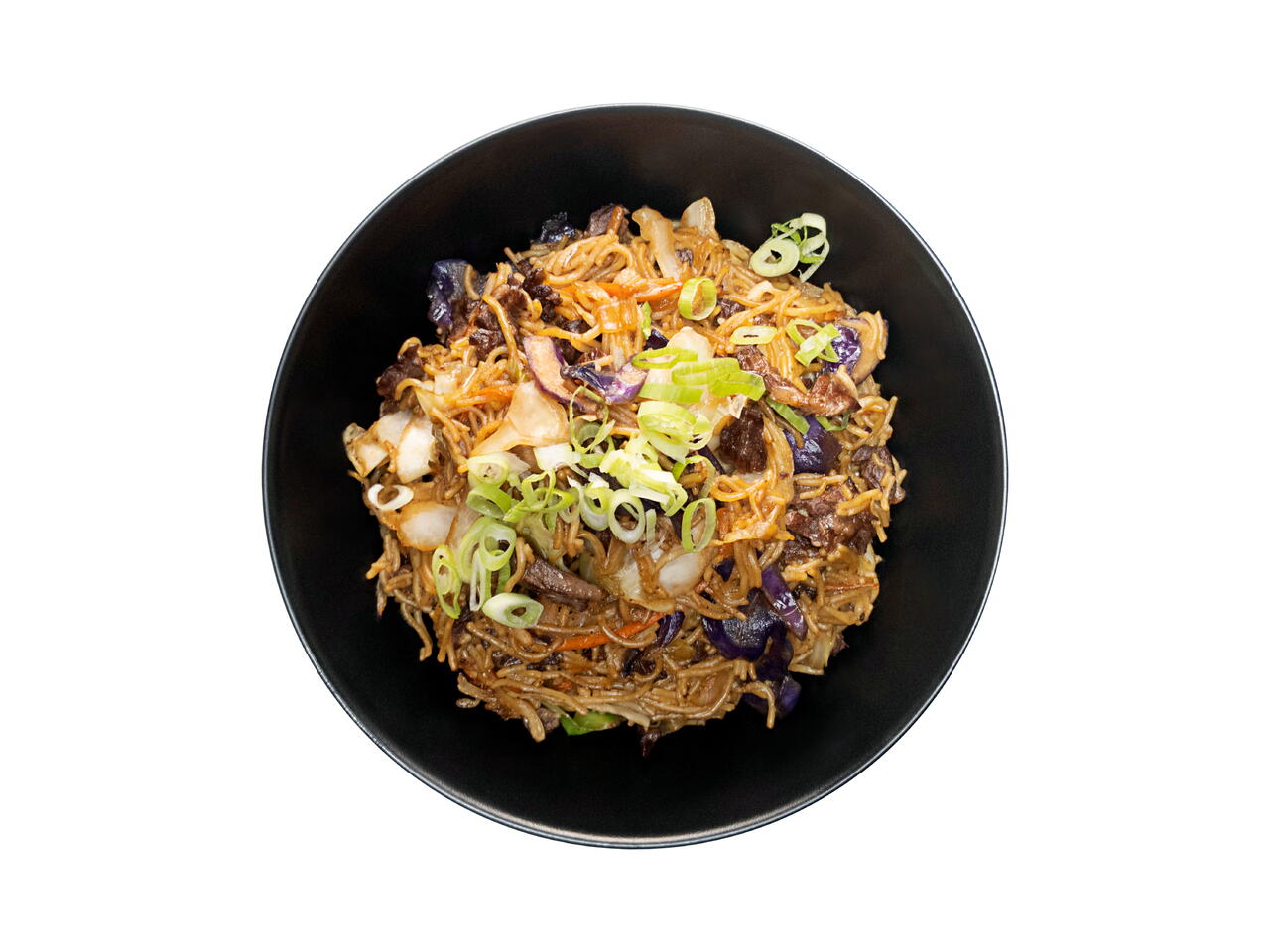 Recipe video made by Ryan
Published on 09/16/2020, viewed by 1250 , 0 Comments
4 portions
15m
This takes all of 15 minutes to make, it's gluten free, the biggest challenge is slicing the steak, and it's just as good as your local takeout joint, if not better.
What you will need
8 oz. Rice Ramen
8 oz. Skirt Steak
2 Tbsp Toasted Sesame Oil
1/2 bag Slaw Mix
2 Tbsp Soy Sauce
1 Tbsp Oyster Sauce
1/2 bunch Scallions, optional
(Nutritional facts 285 calories, 11.37 g fat, 32.09 g carbohydrates, 12.14 g protein, 22 mg cholesterol, 514 mg sodium)
How to cook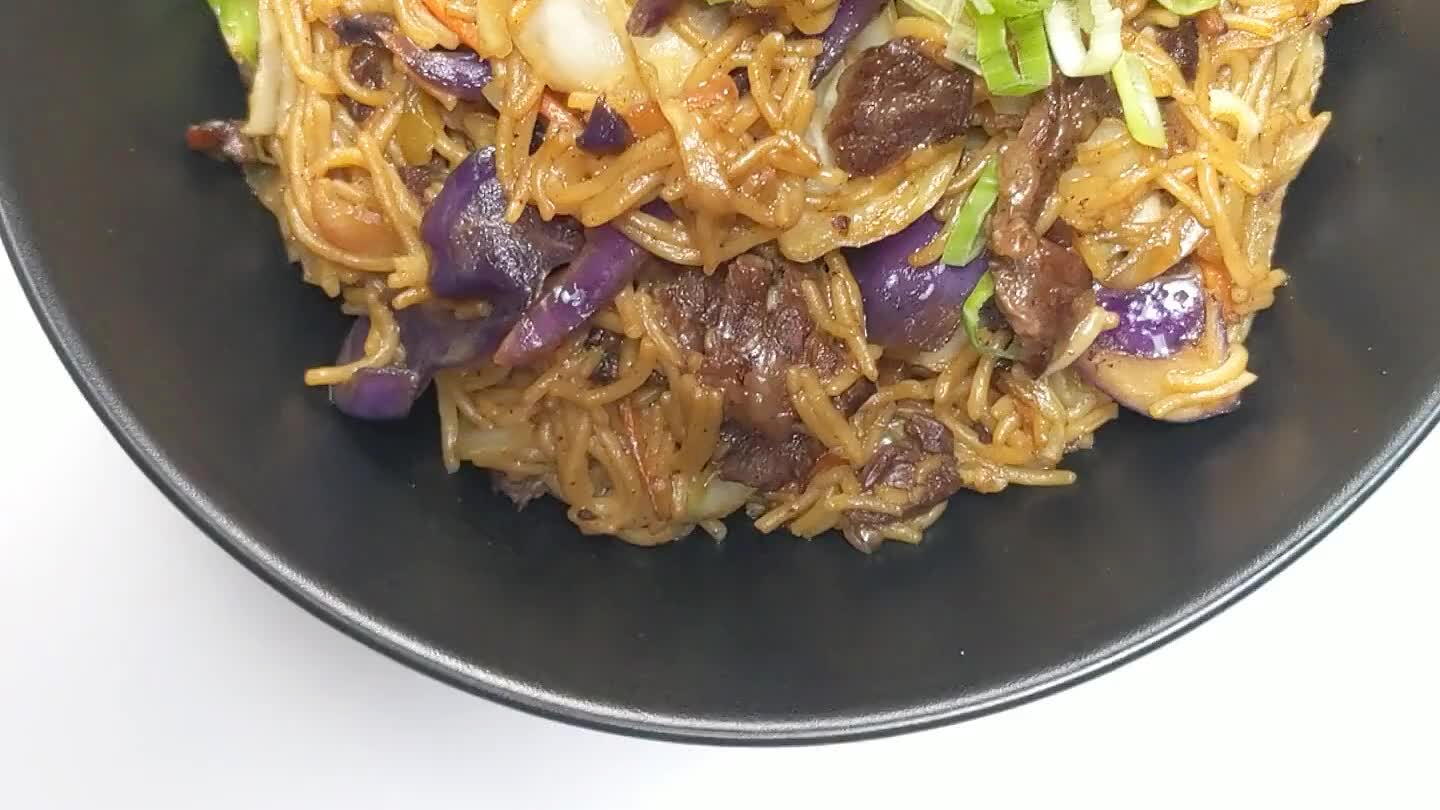 Bring a pot of water to a boil. Add the noodles. Set a timer for 4 minutes. After about a minute the noodles will soften enough that you can gently separate them with a fork or a set of chopsticks, just like making top ramen. After about 4 minutes, the noodles should be tender. Strain them and set them aside.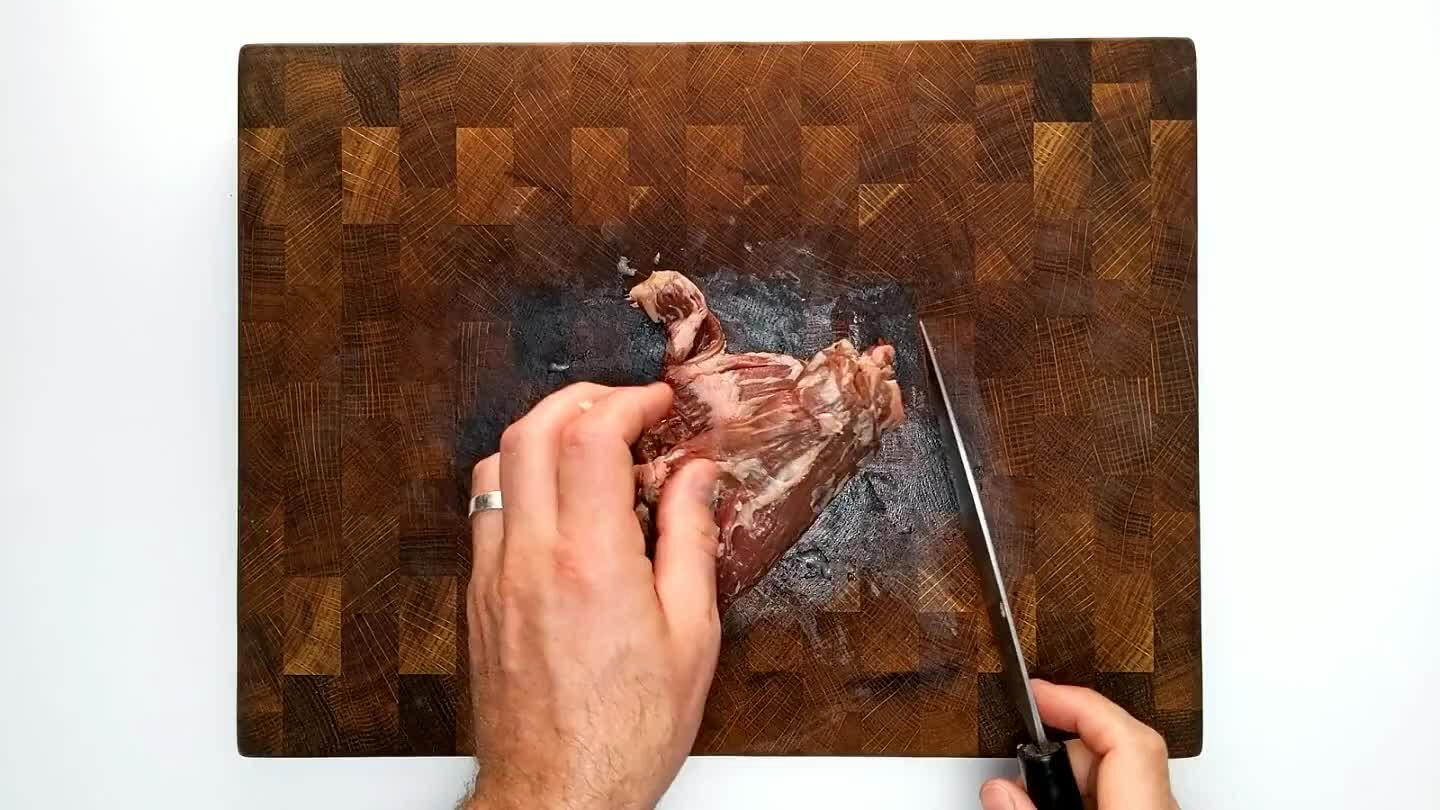 Slice the steak into thin strips. Be sure to slice against the grain.
Heat the sesame oil in a heavy skillet over high heat.
Add the steak strips and brown them over high heat.
Add the slaw mix. Let it cook a little until the cabbage begins to wilt and gets a little tender.
Add the soy sauce.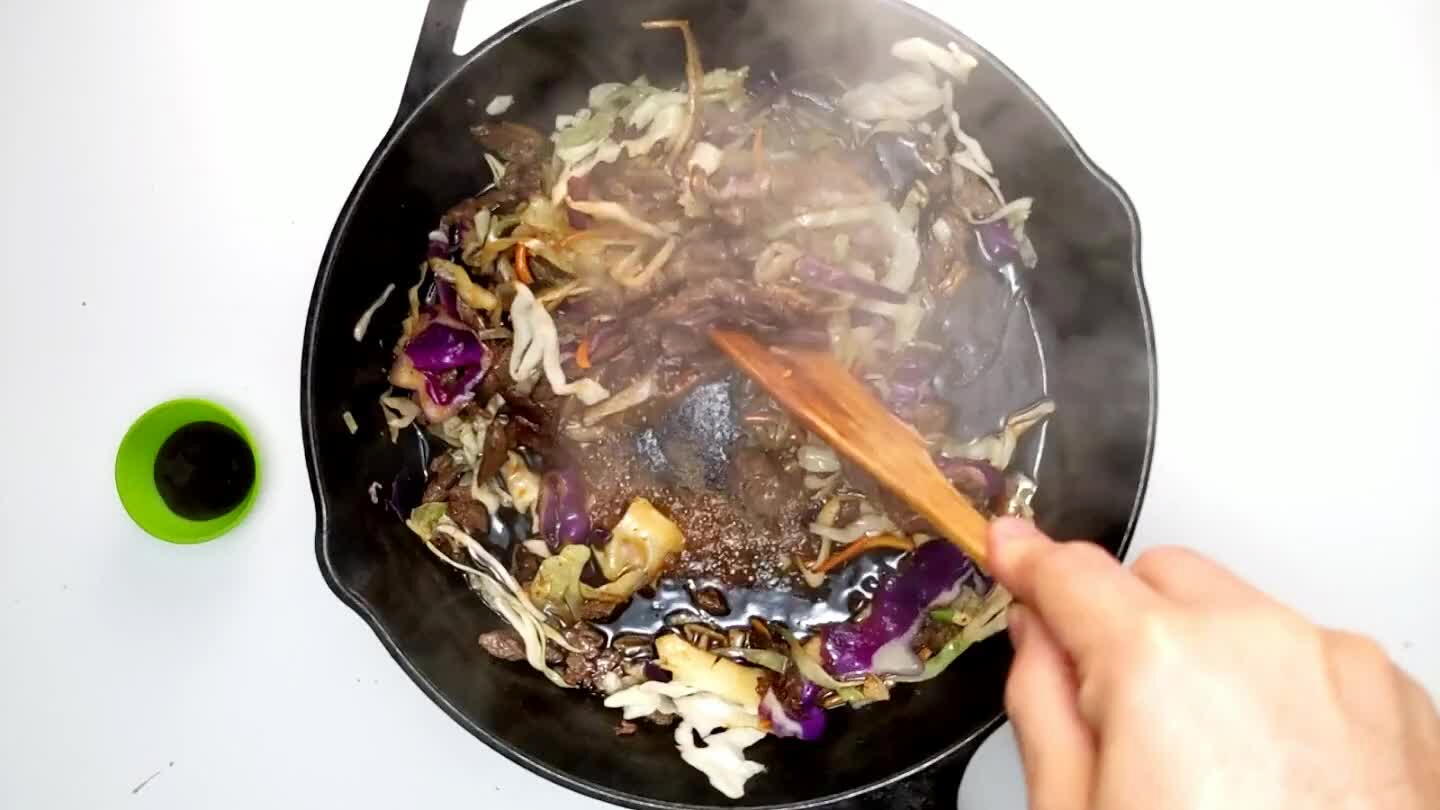 Add the oyster sauce. Give it a stir and let it reduce a little.
Stir in the noodles. Toss to coat in sauce and distribute the vegetables.
Comments