Quick Pickled Red Onions
How to make pickled red onions at home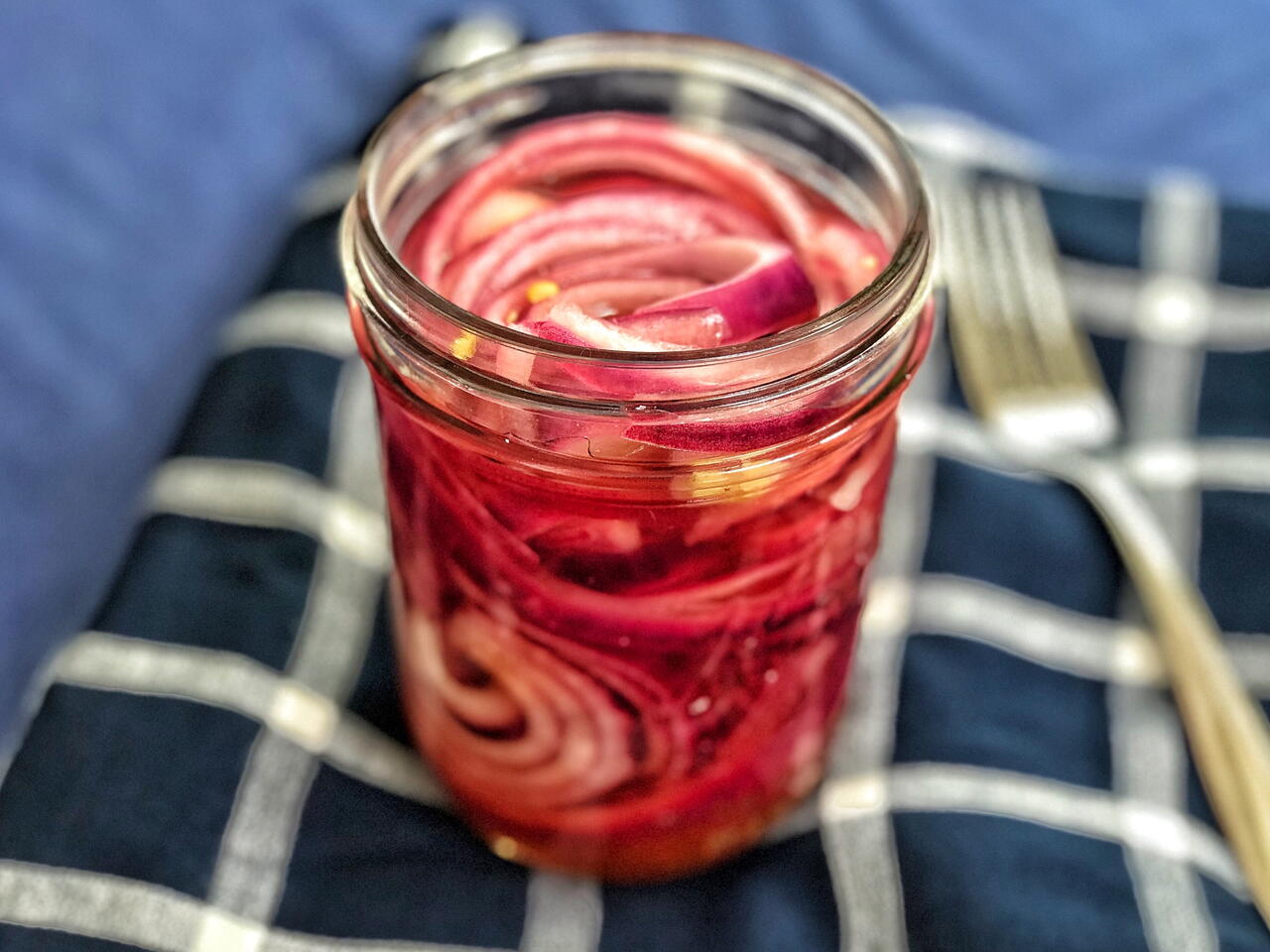 Homemade pickled red onions are great on sandwiches or in salads. They will last a long time. I recommend using apple cider vinegar or red wine vinegar.
What you will need
2 red onions
1 cup (240ml) vinegar
2 tbsp (12g) sugar
1 tbsp (17g) salt
(Nutritional facts 228 calories, 23.36 g fat, 5.27 g carbohydrates, 0.85 g protein, 1 mg cholesterol, 1482 mg sodium)
How to cook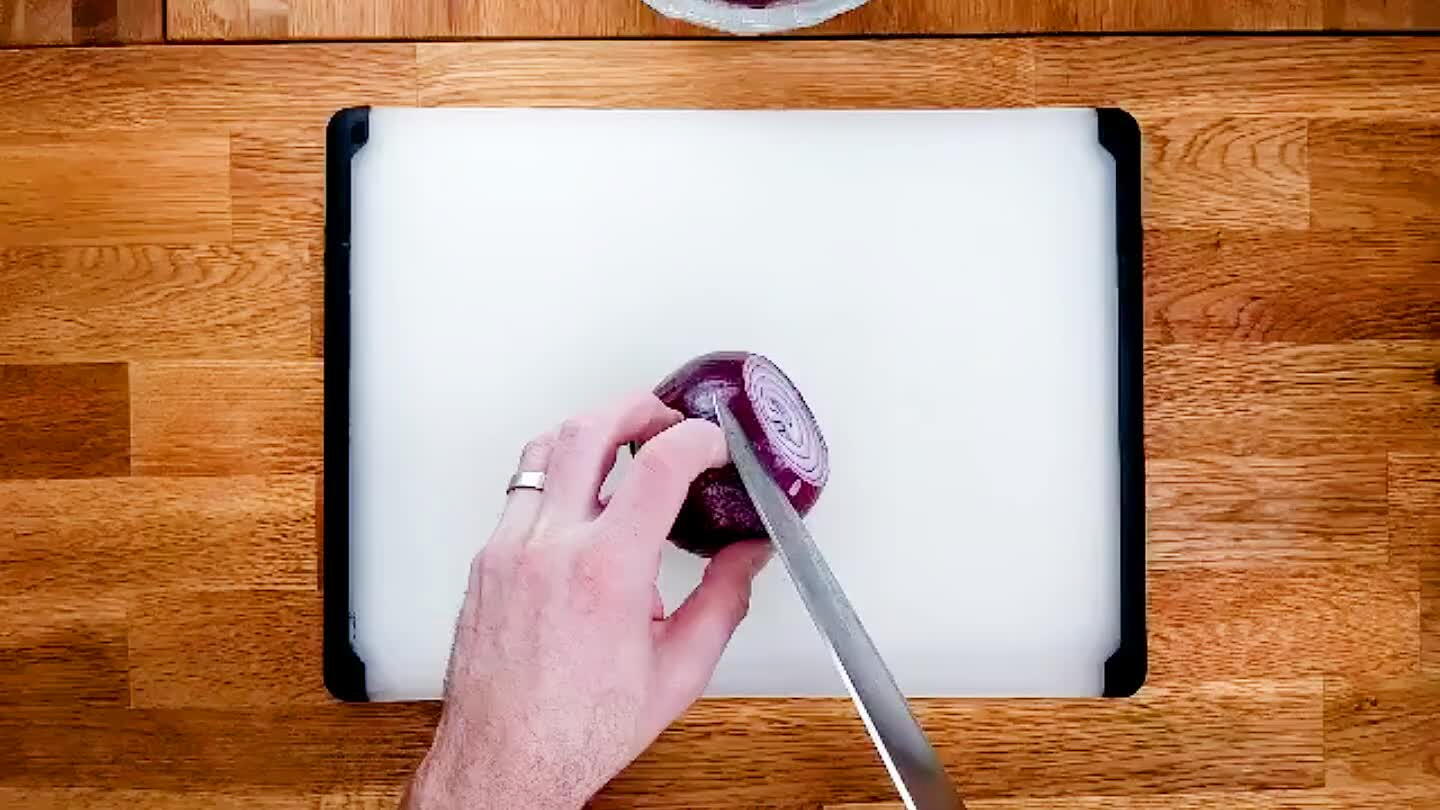 Remove the top of the onions. Peel. Slice into rings.
Place the sliced onion in a jar or other heat-safe container that can be sealed.
Combine vinegar, salt and sugar in a saucepan. Bring to a simmer.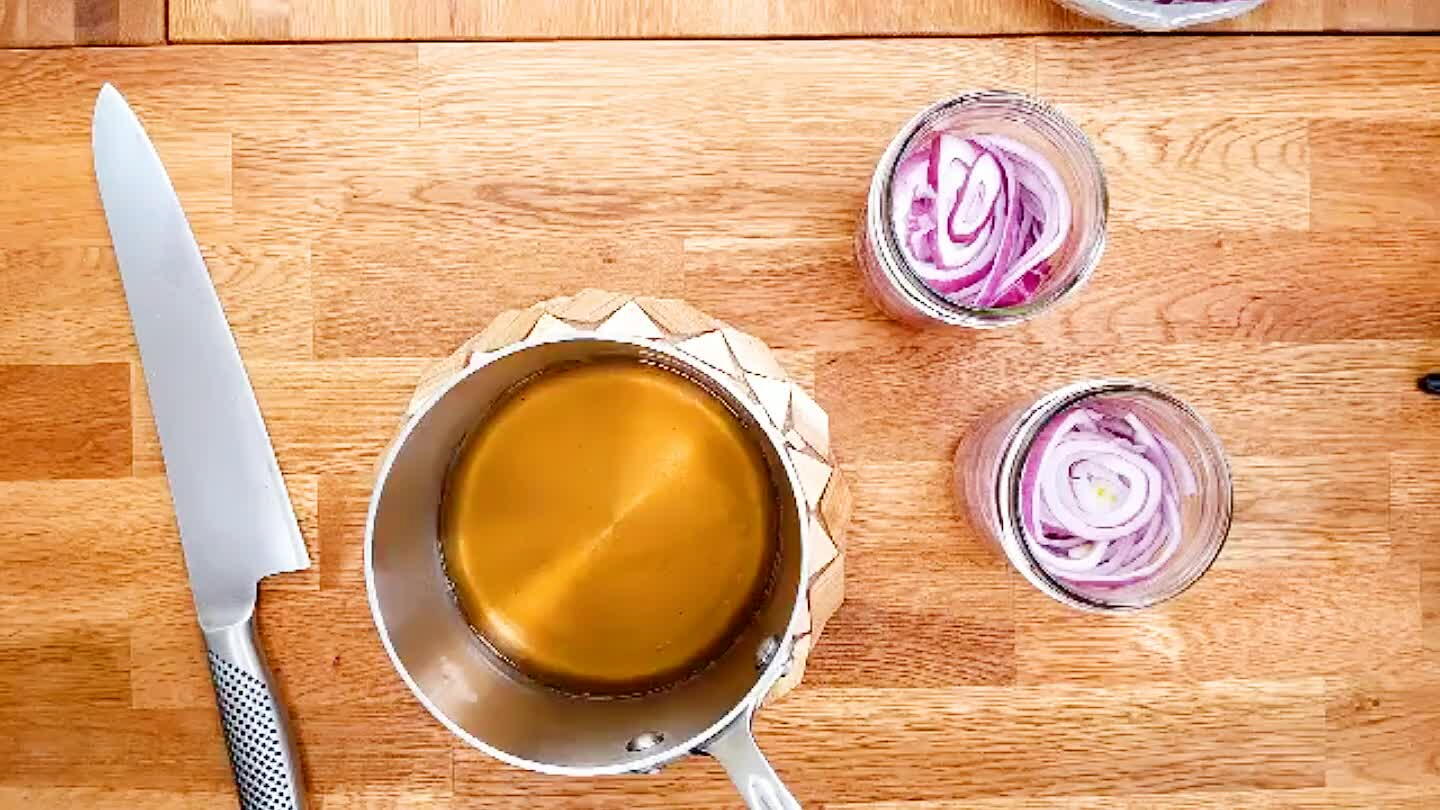 Pour the hot pickling liquid over the sliced onions. Seal the containers, and refrigerate. They're ready to eat within an hour or so, and they'll keep for a couple of weeks.