Radicchio Salad
Red summer salad
Recipe video made by linda
Published on 08/04/2020, viewed by 818
A dish full of great summer freshness, that can be a one dish meal or eaten as an entrée on a hot summer day, with practically no cooking involved besides a little heating of some things that can be prepared beforehand. Very filling, tasty.
What you will need
1-2 radicchio balls, about 300 gr per person
1 green, red, or yellow bell pepper or 2-3 green hot peppers
a handful of pine nuts or chopped walnuts
a handful of dried berries and/or raisins
1 leek, finely sliced
1-2 tblsps finely chopped fresh ginger or 1 tsp ginger powder
half a cup of bacon bits or coarsely shredded hard cheese, best if parmesan, grana padano
a few leaves of basil, shredded or chopped coarsely
apple cider vinegar, q.b.
vegetable oil, best if extravirgin olive oil
salt to taste
ground black pepper, to taste
(Nutritional facts 116 calories, 5.72 g fat, 13.36 g carbohydrates, 4.36 g protein, 12 mg cholesterol, 567 mg sodium)
How to cook
Slice the radicchio and pepper(s) and mix together. If the peppers are green, let stand a moment or two in lemon juice after slicing, before adding.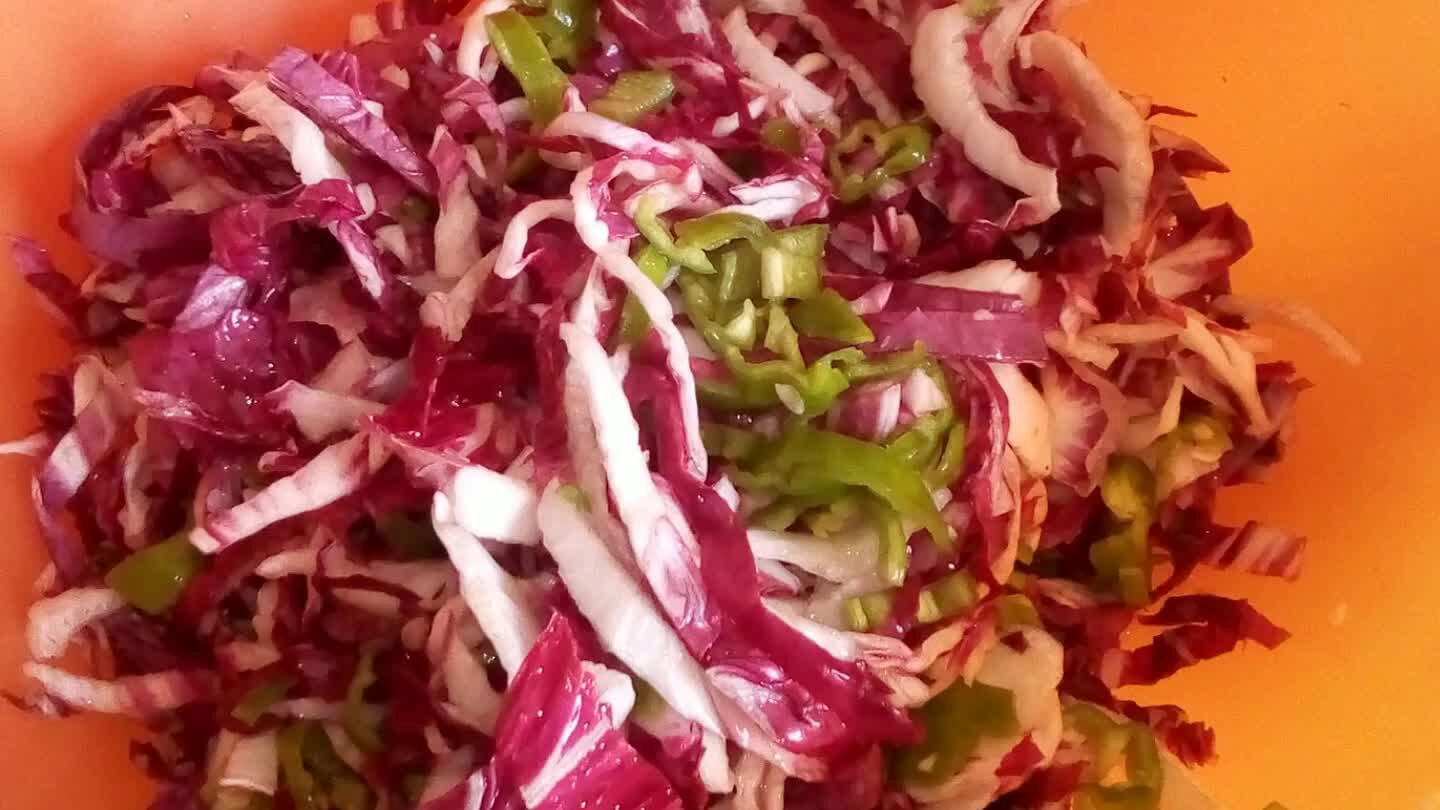 Toss the vegetables with the salt and enough vinegar to slightly dampen them. If prepared at least an hour before eating, let sit, covered, as the rest is gradually prepared, then mixed in. If prepared just before eating, heat slightly in bowl over boiling water, mixing occasionally, for about 5 minutes, or in microwave on defrost for about 3 minutes.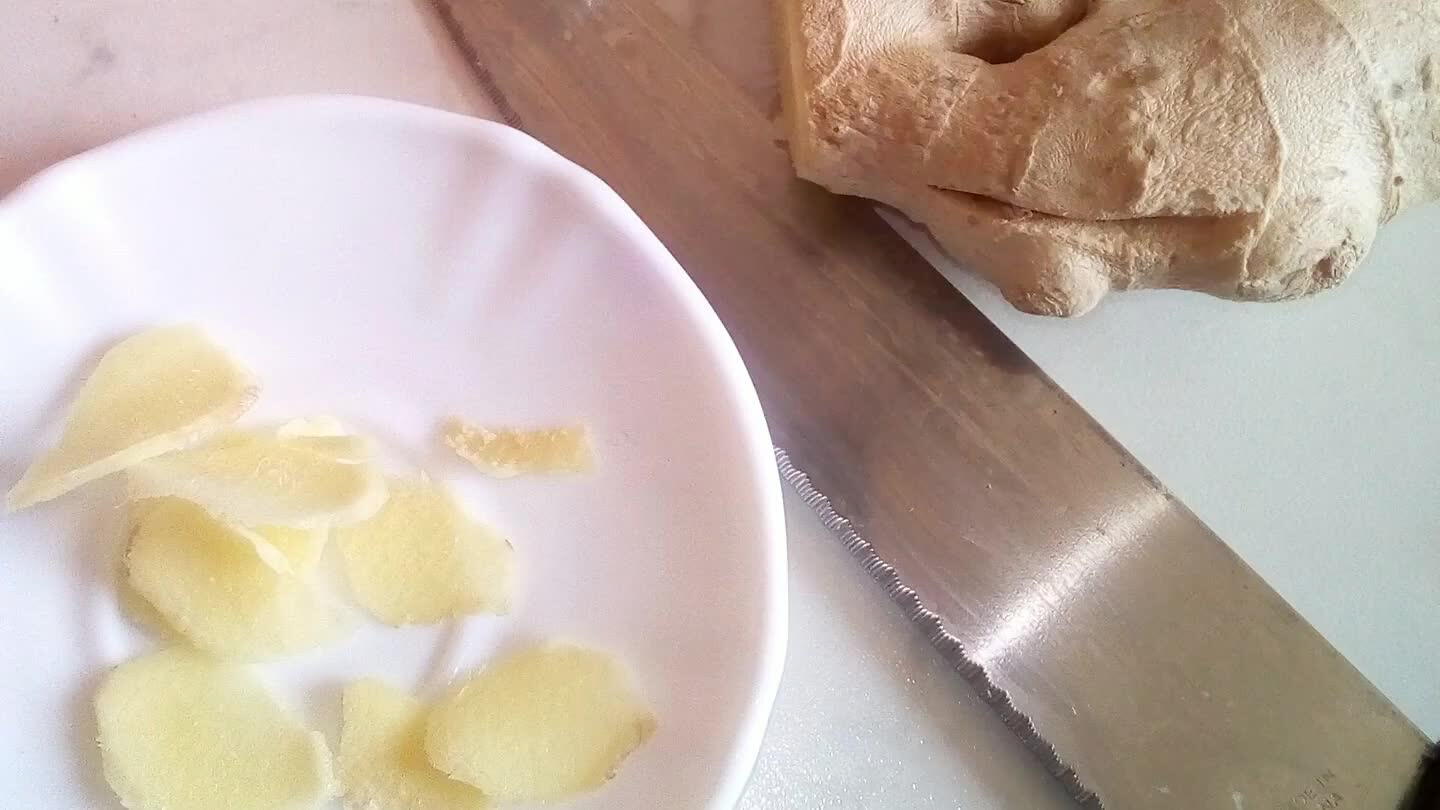 Slice and chop ginger, slice leek. Add.
Shred hard cheese coarsely and/or chop bacon bits. Add cheese. Heat bacon bits to desired crunchiness, add to radicchio mix.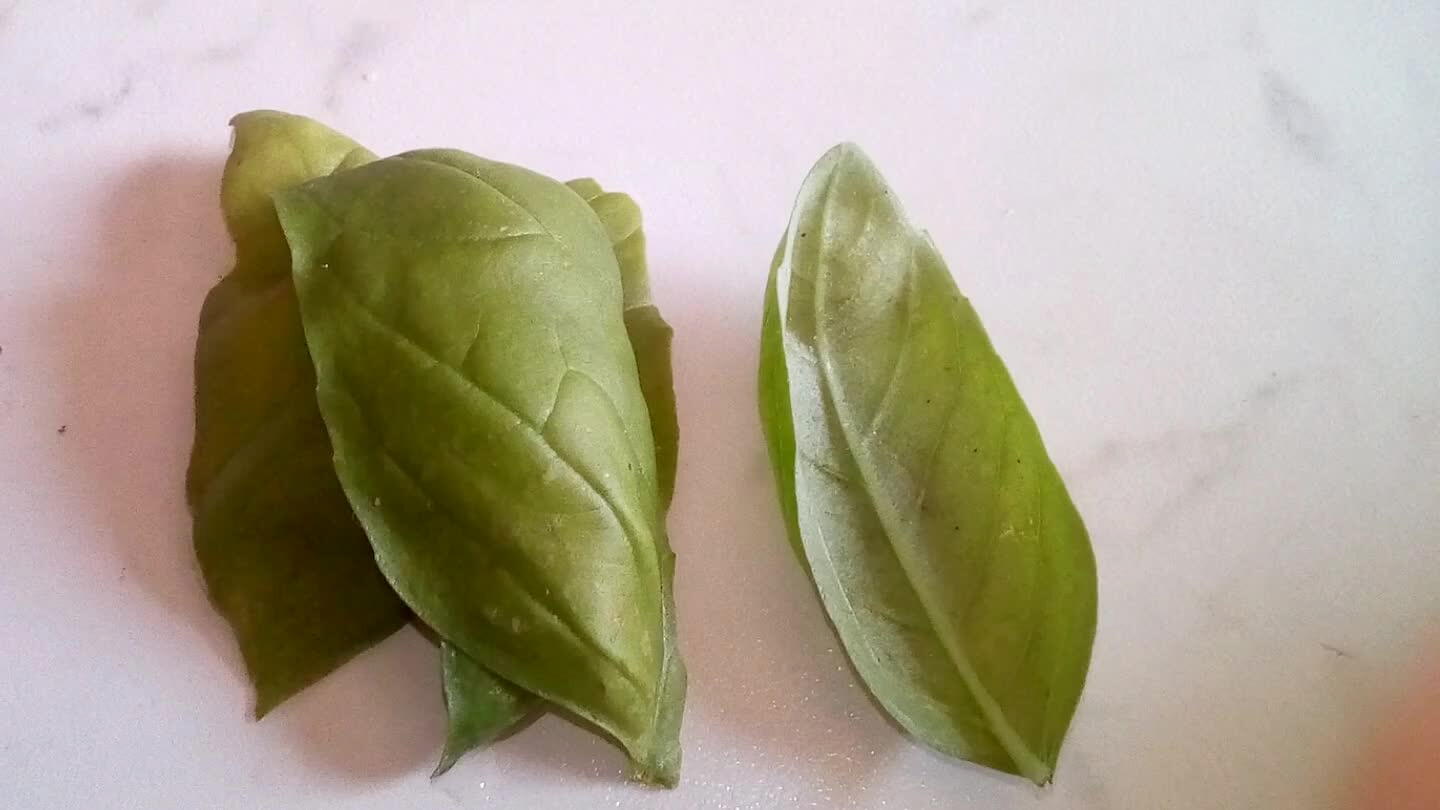 Chop basil into large pieces. Add.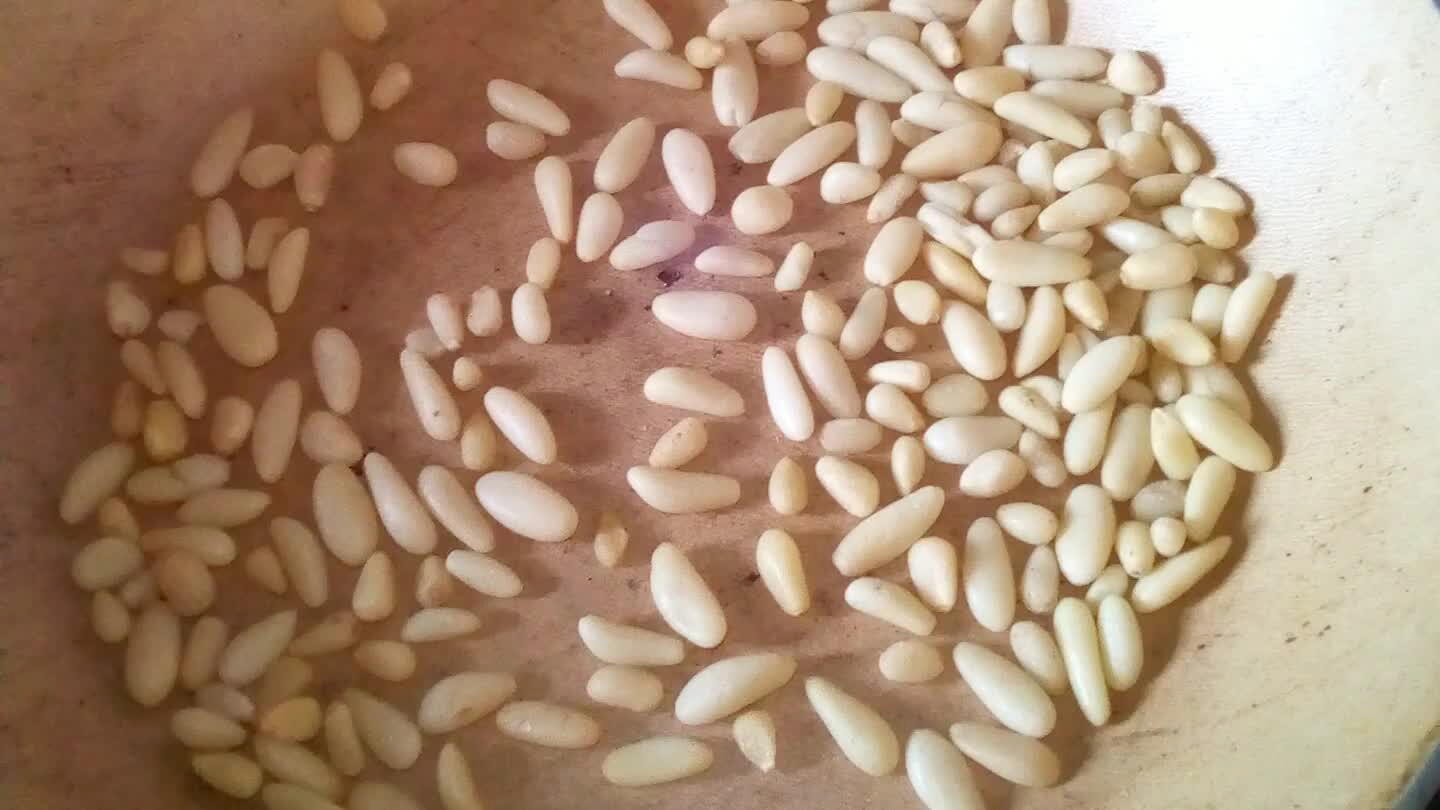 Heat nuts to slightly roasted, add and heat dried berries. Add to radicchio mix.
Mix everything well, let sit or heat, mixing every now and then. Serve as entrée or main dish.
Comments