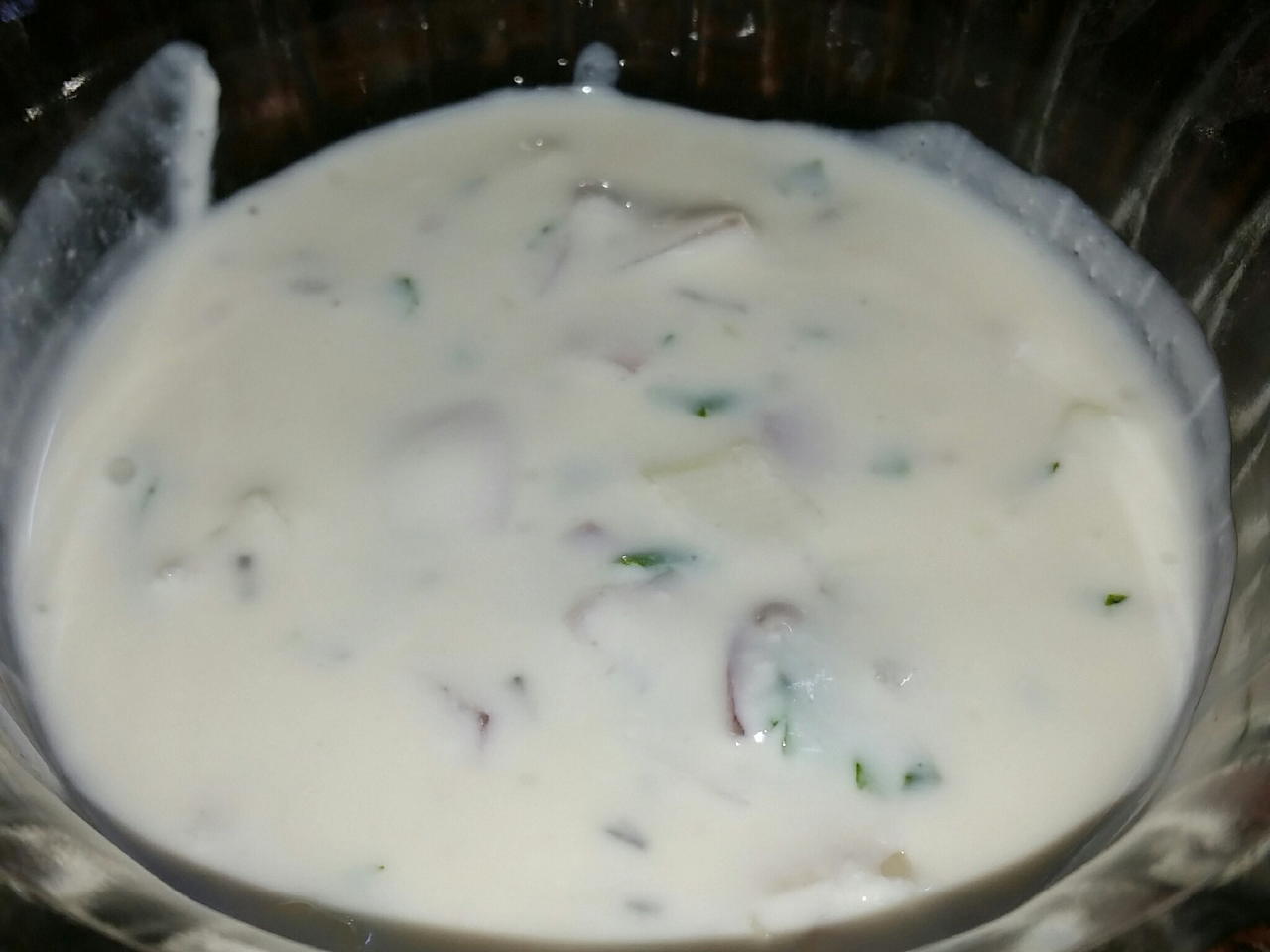 This is a tasty yet healthy raita which can be consumes as is or as a side dish for roti, biryani, veg rice/ pulao.
What you will need
1 cucumber or zuccini
1 tomato, deseeded & diced
1 onion, diced
few strands corriander
1 tsp lemon juice
Salt to taste
Curd 1 cup
How to cook
Mix all ingredients. Keep in freezer for 10 minutes. Serve chilled.