Rare Pan Fry Beef Ribeye Cap Steak
fast cooking of boneless USDA prime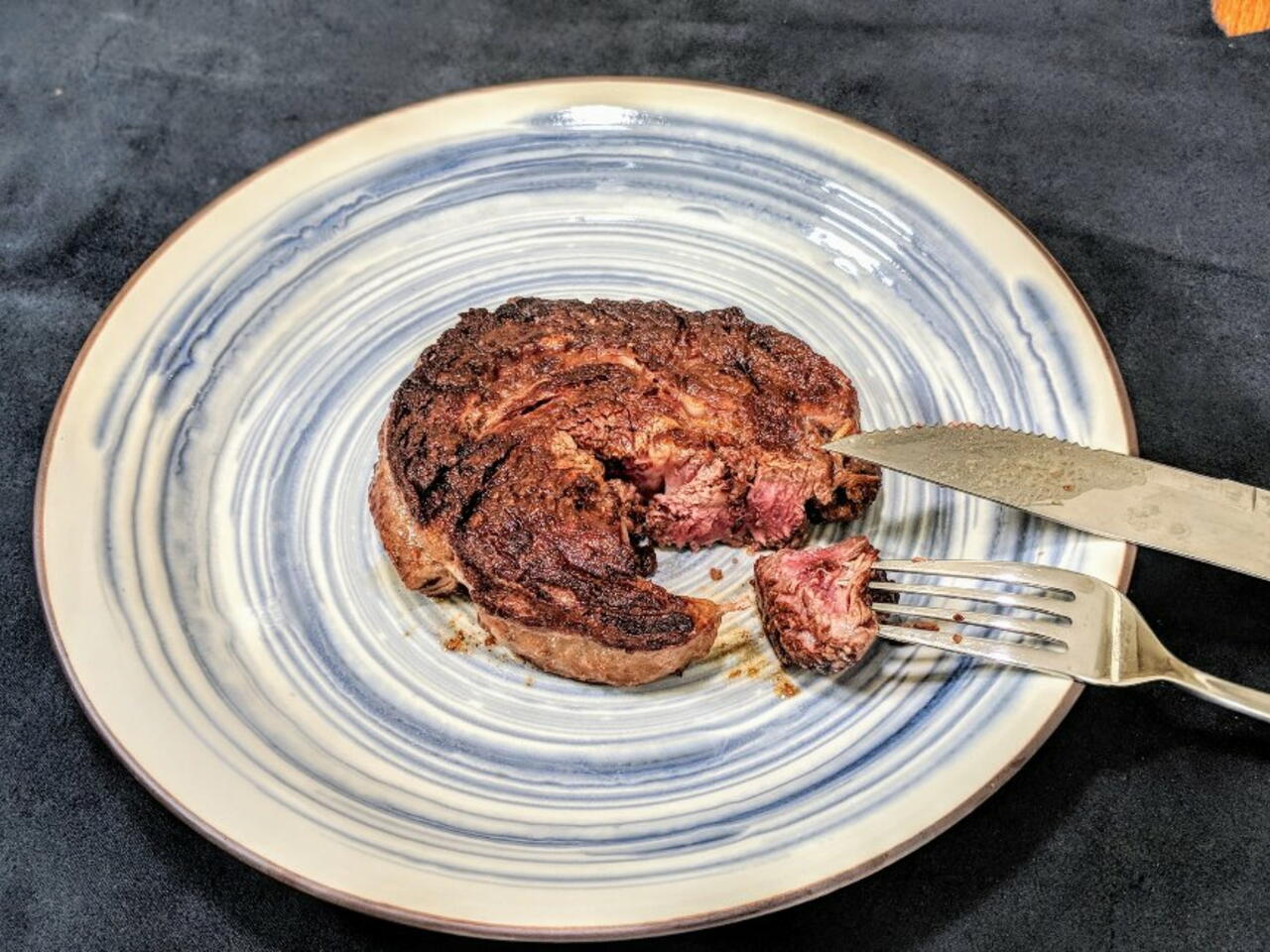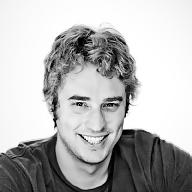 Recipe video made by Rafael
Published on 03/05/2018, viewed by 10392 , 2 Comments
6 portions
6m
Got these on Costco and didn't had a grill or outside area to cook. Pan frying is usually too messy for me, but in our apartment it's the only option. I guess this recipe is more about the process of leaving the meat at room temperature and pan frying at maximum heat to reach a nice rare point.
What you will need
2 lb beef ribeye cap steak
1 tsp salt
1/2 tsp black pepper
(Nutritional facts 895 calories, 99.18 g fat, 0.12 g carbohydrates, 0.02 g protein, 108 mg cholesterol, 240 mg sodium)
How to cook
Rest 30 minutes at room temperature
This is the most important step, specially if you like more to the rare side and your meat is thick.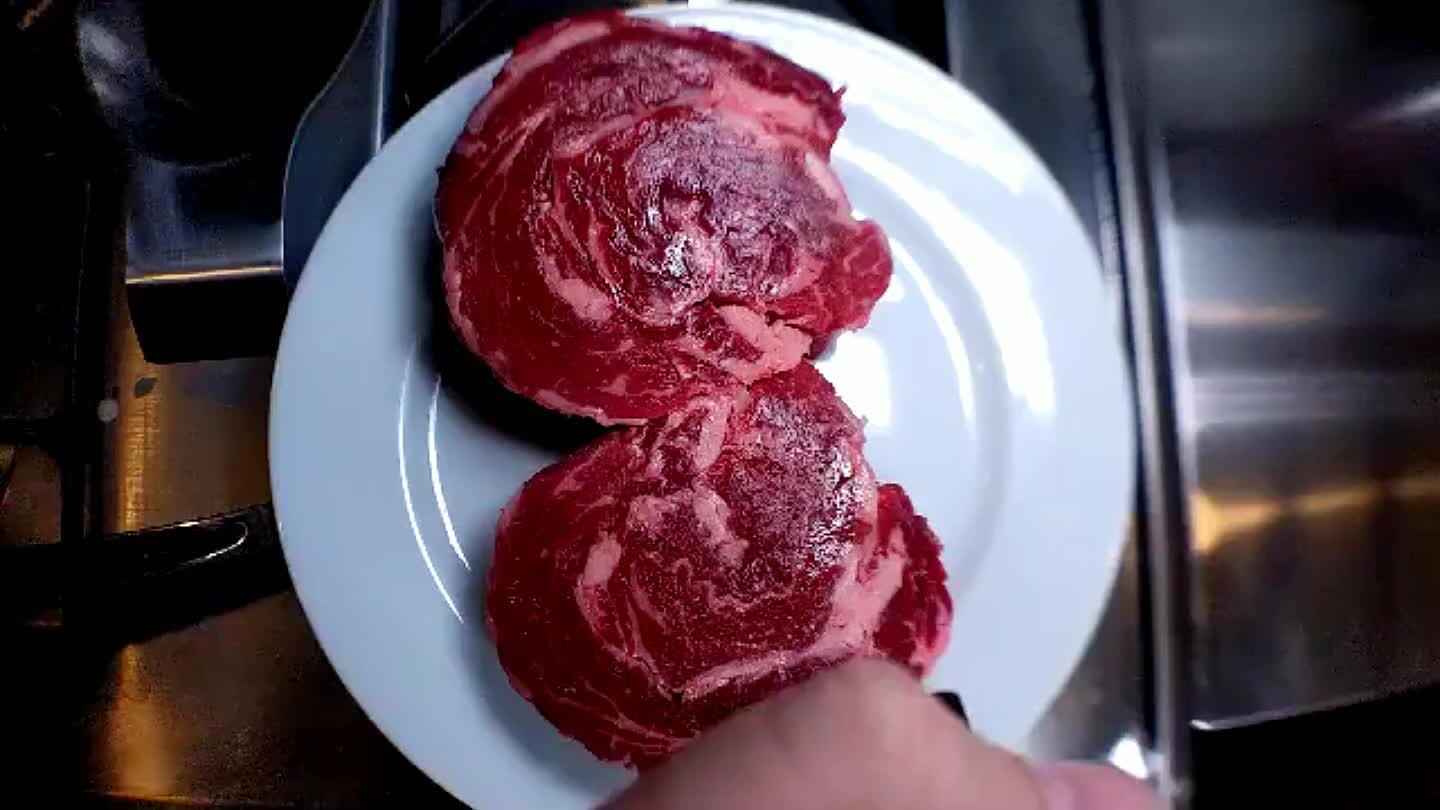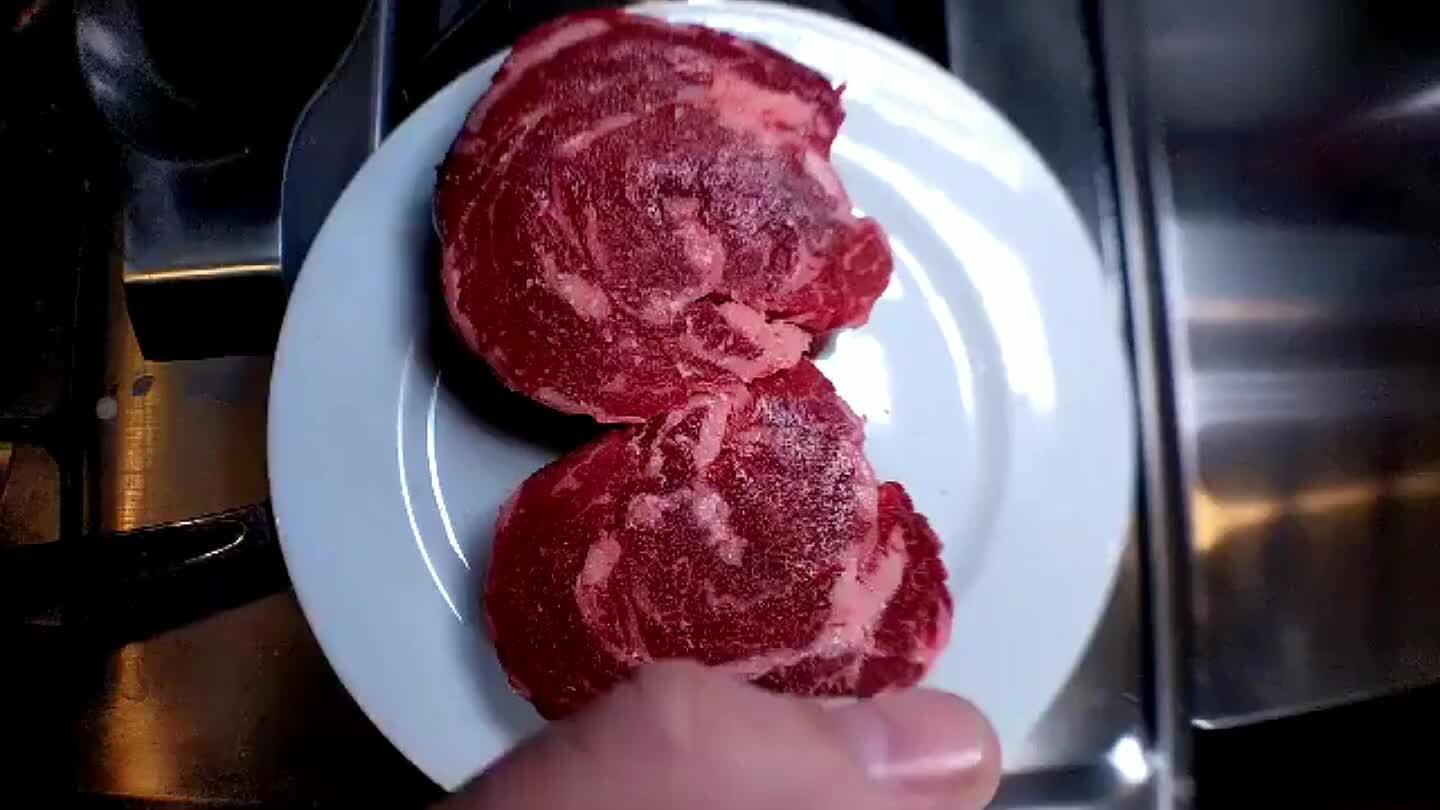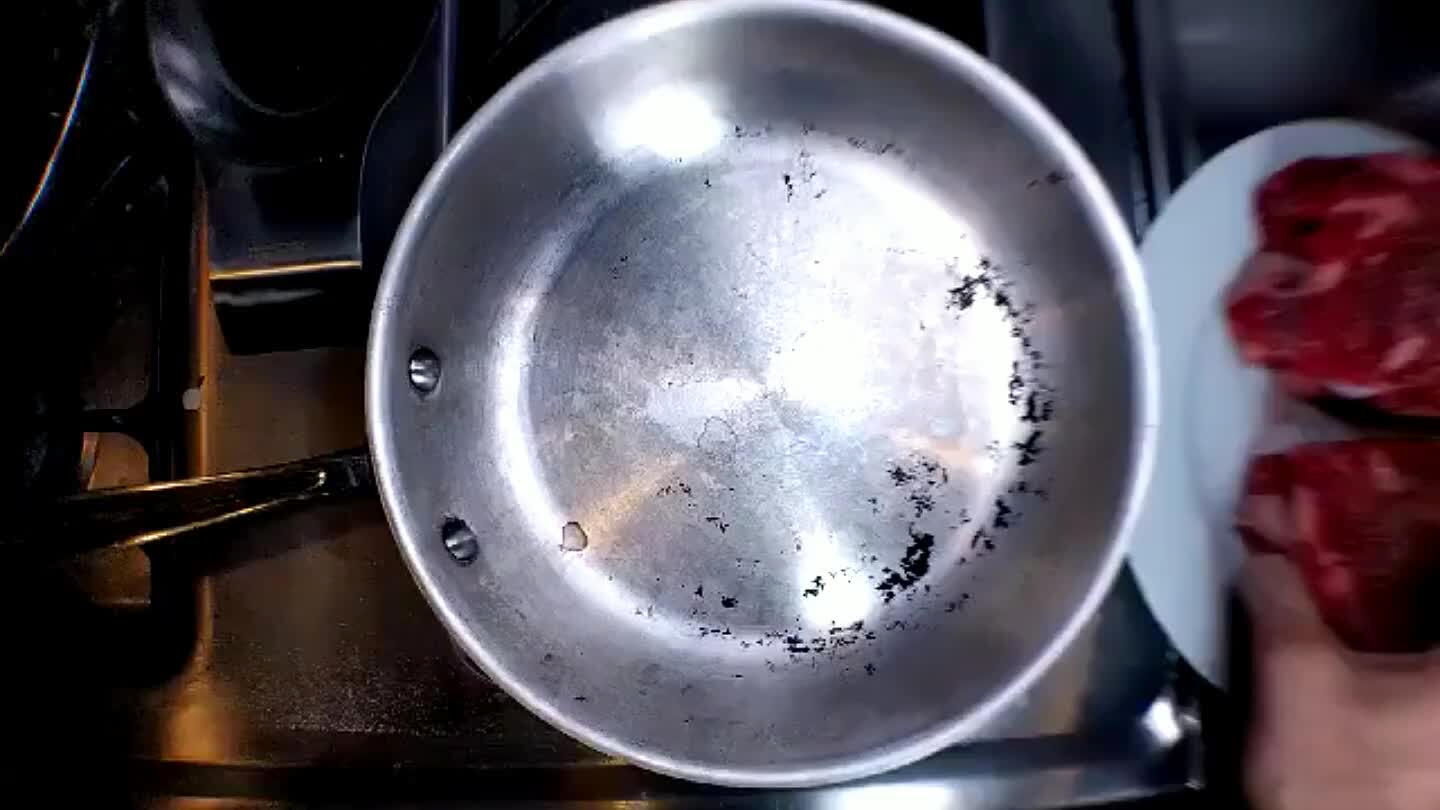 I don't use any oil with rib eye. It's so greasy that I find it tastes better when it cooks on its own fat.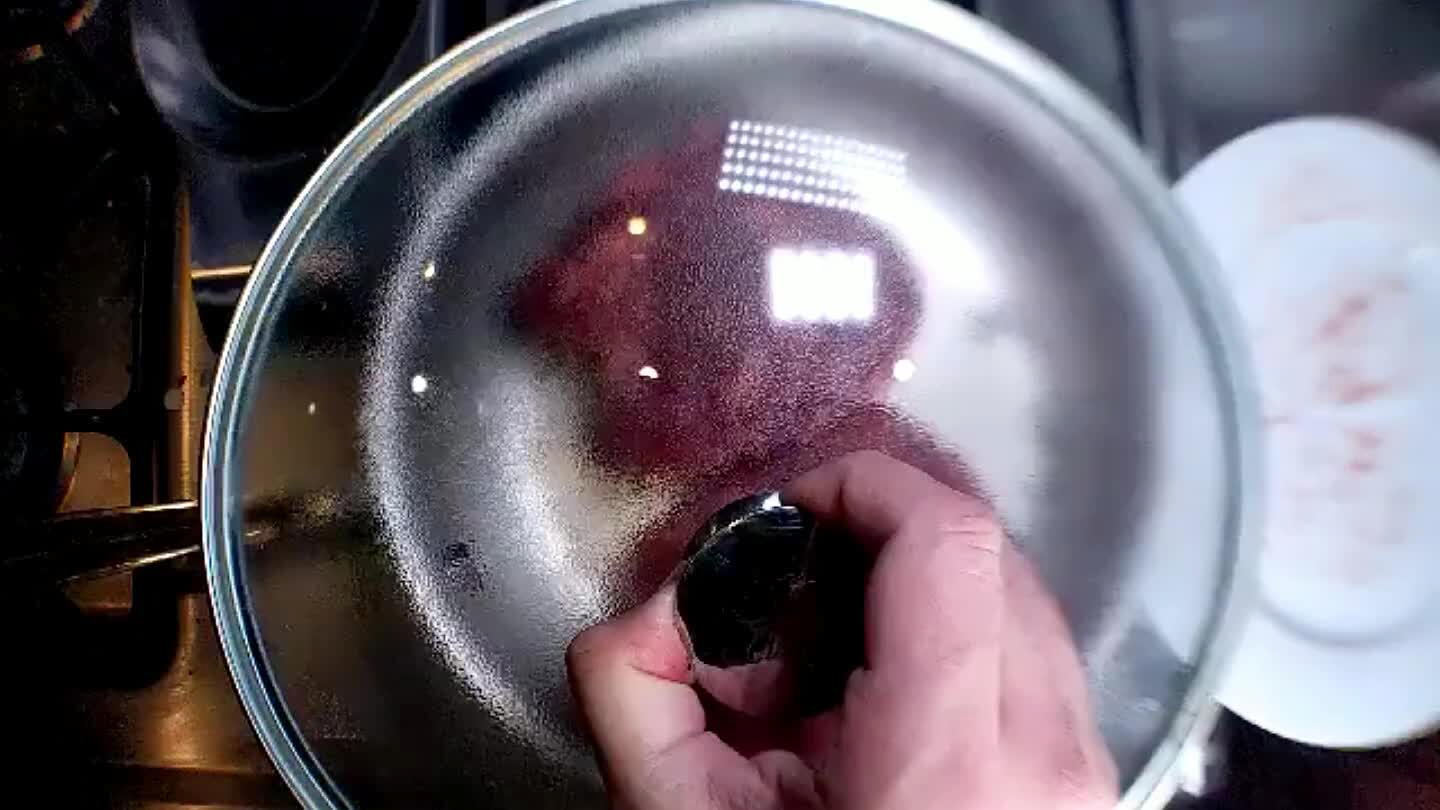 Try to minimize the grease spills by using a lid to drive smoke to the exhaust fan. This is the most efficient way I found to keep things as clean as possible when frying steak.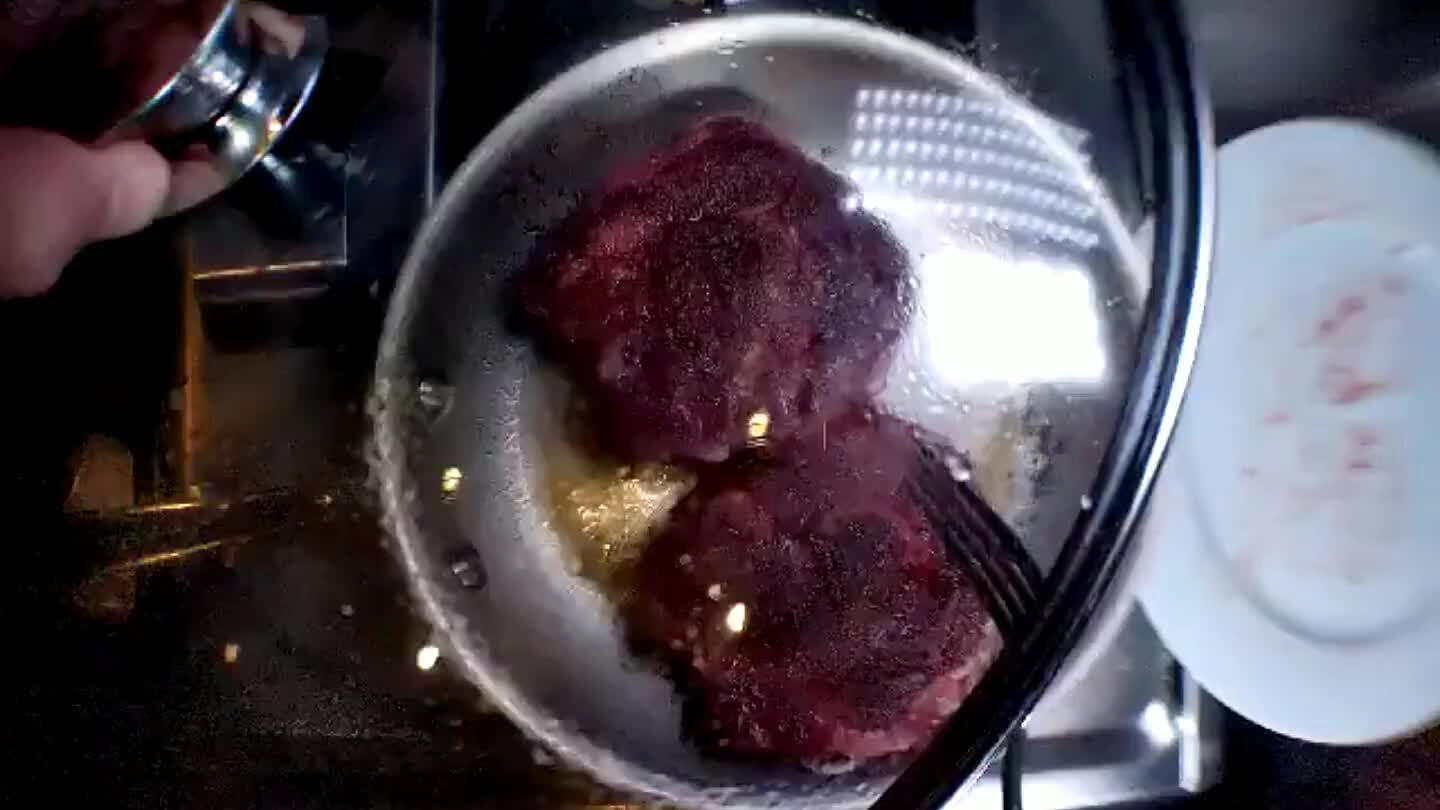 When cooking at high temperature, my preferred rare point is ready in about 3 minutes on each side.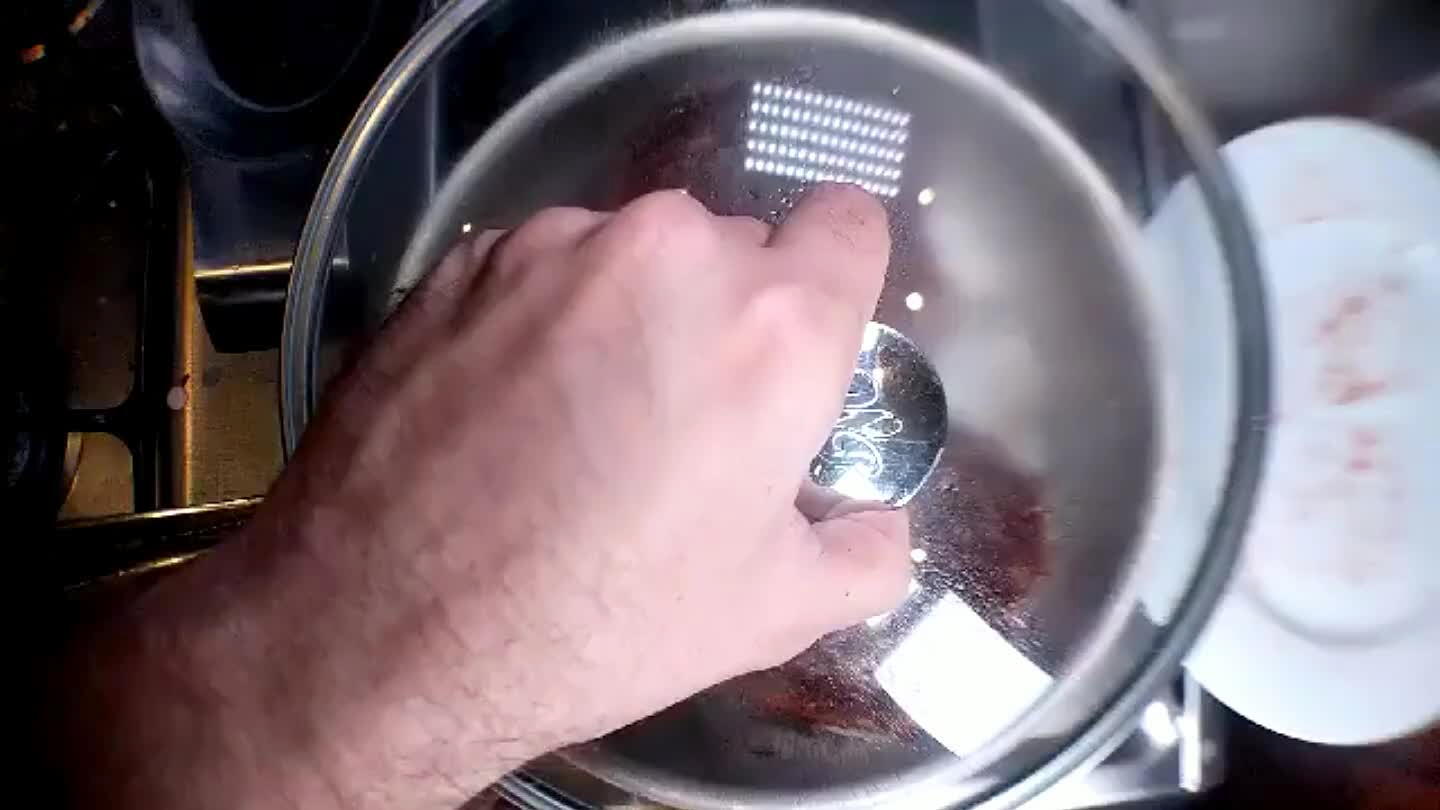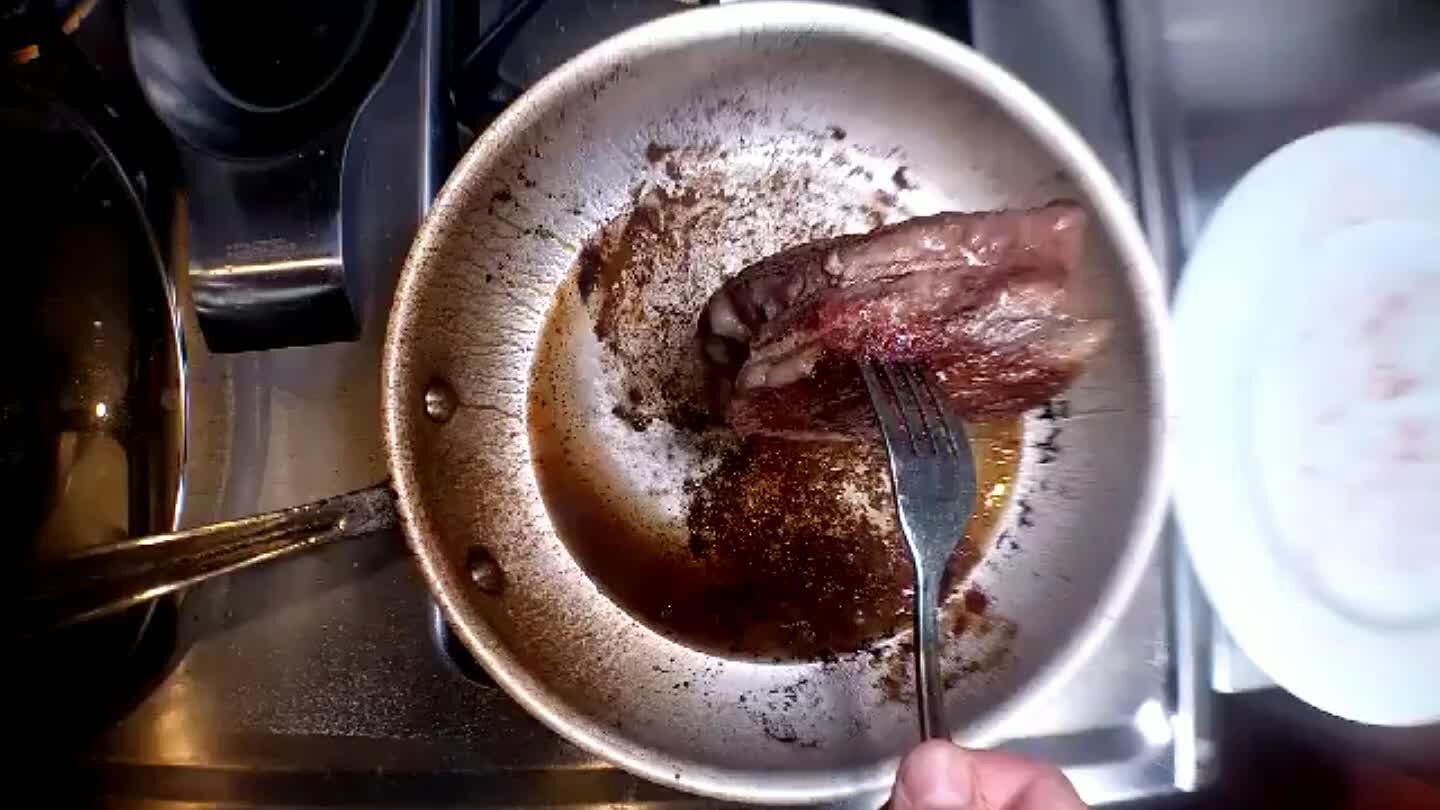 Try to fry the sides as much as possible. I usually just flip them around.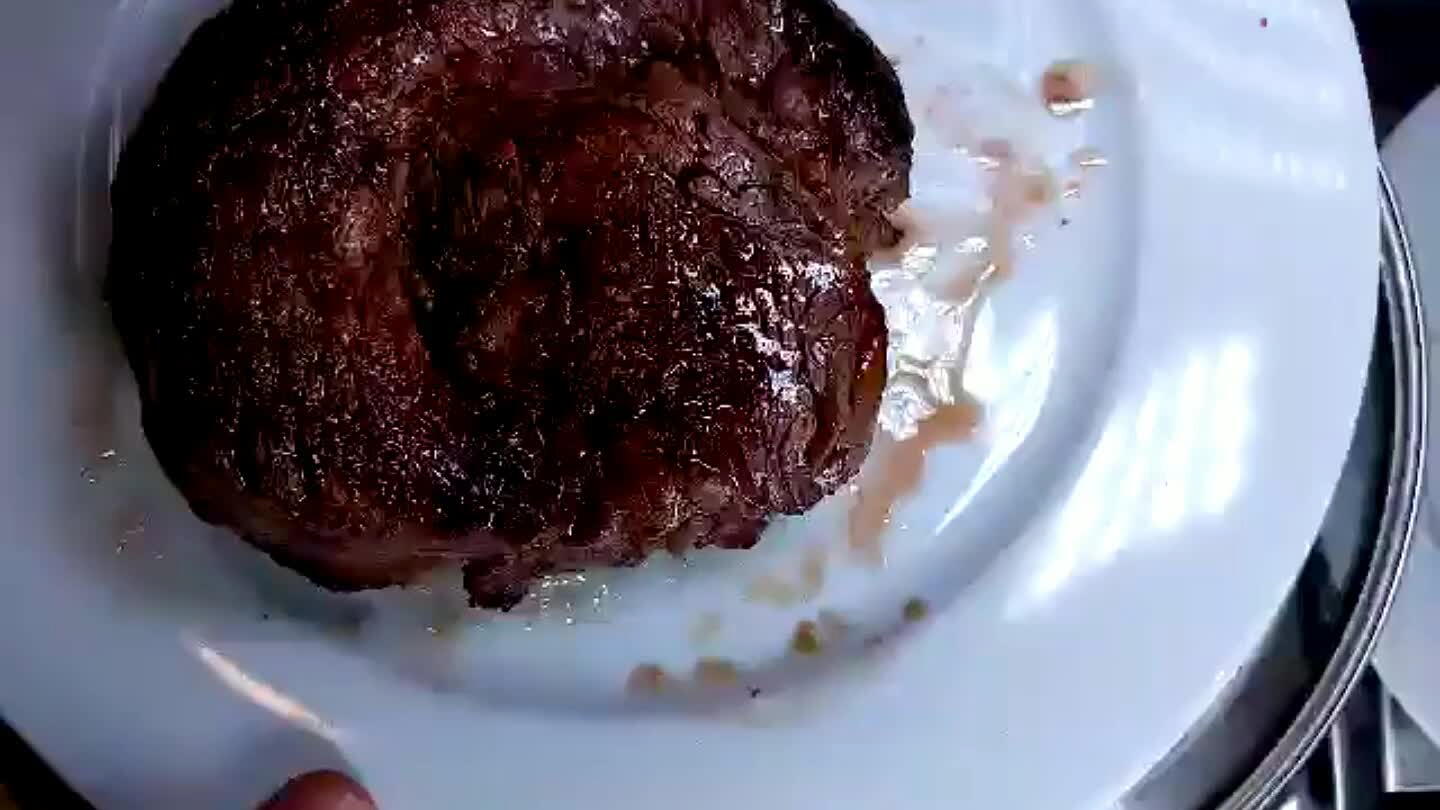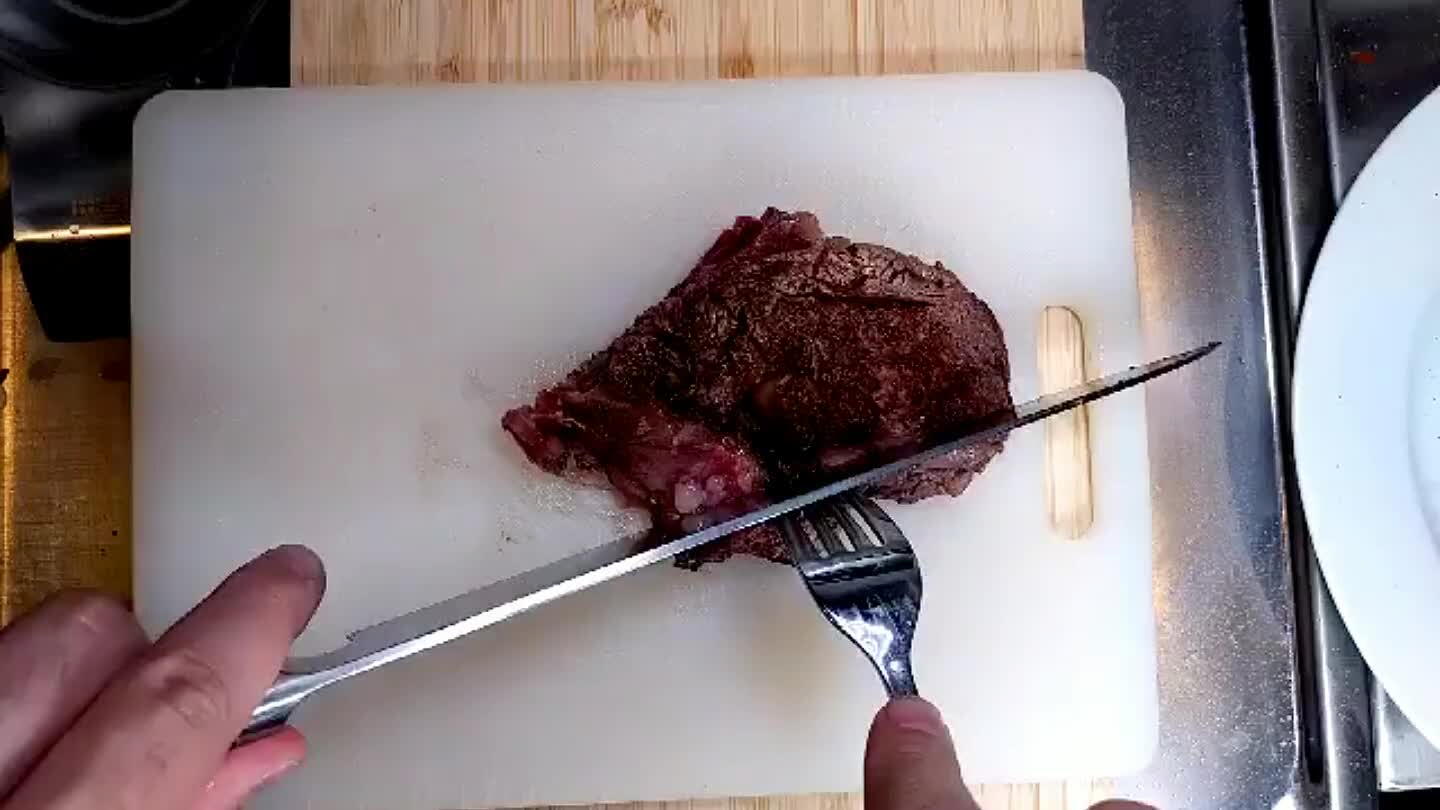 This is my preferred rare point. Remember that keeping the steak at room temperature is key to having it nice and hot at this point.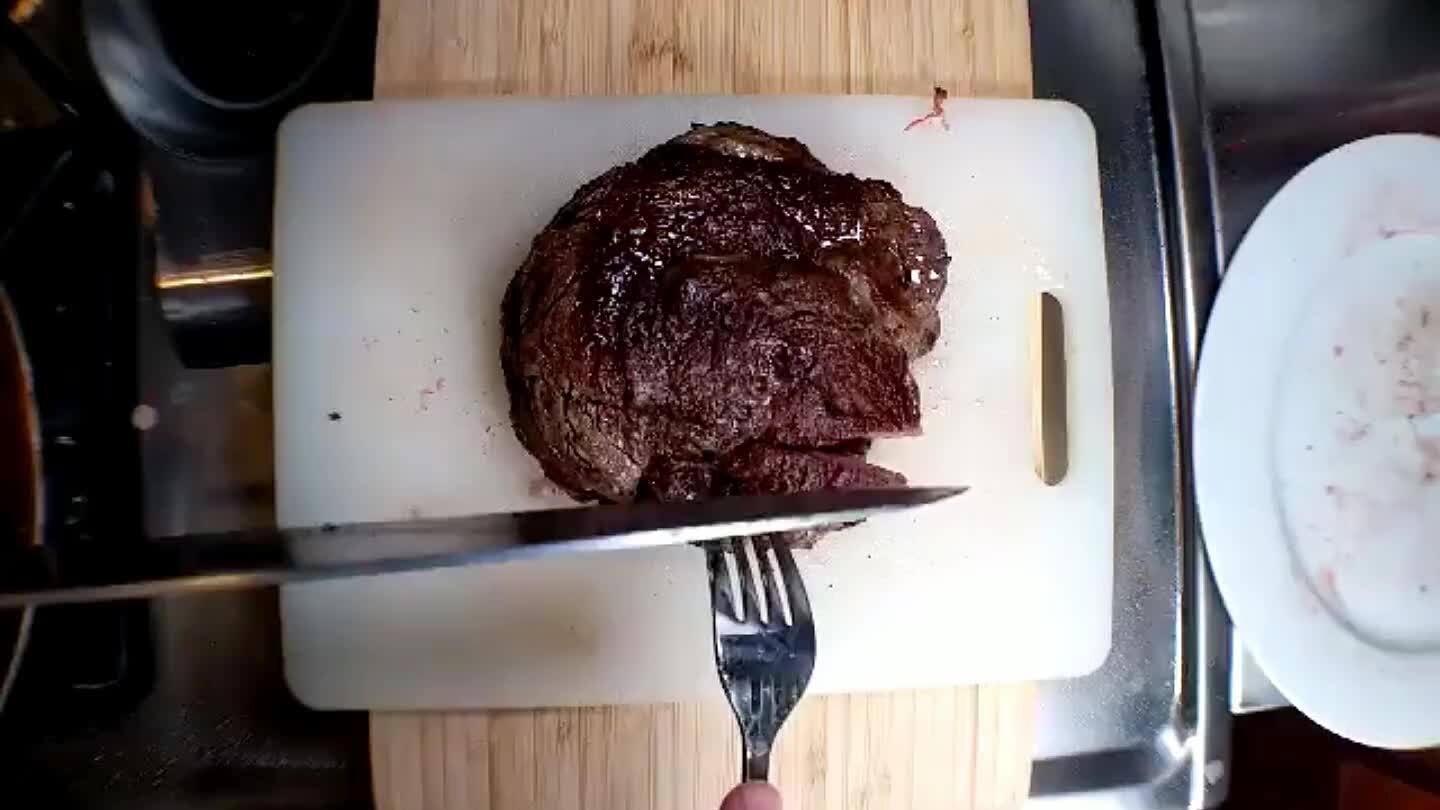 You can achieve a nice pink point by lowering the temperature and closing the lid. At home I like rare and my wife likes pink like this, so I eat first and she waits for 5 minutes more.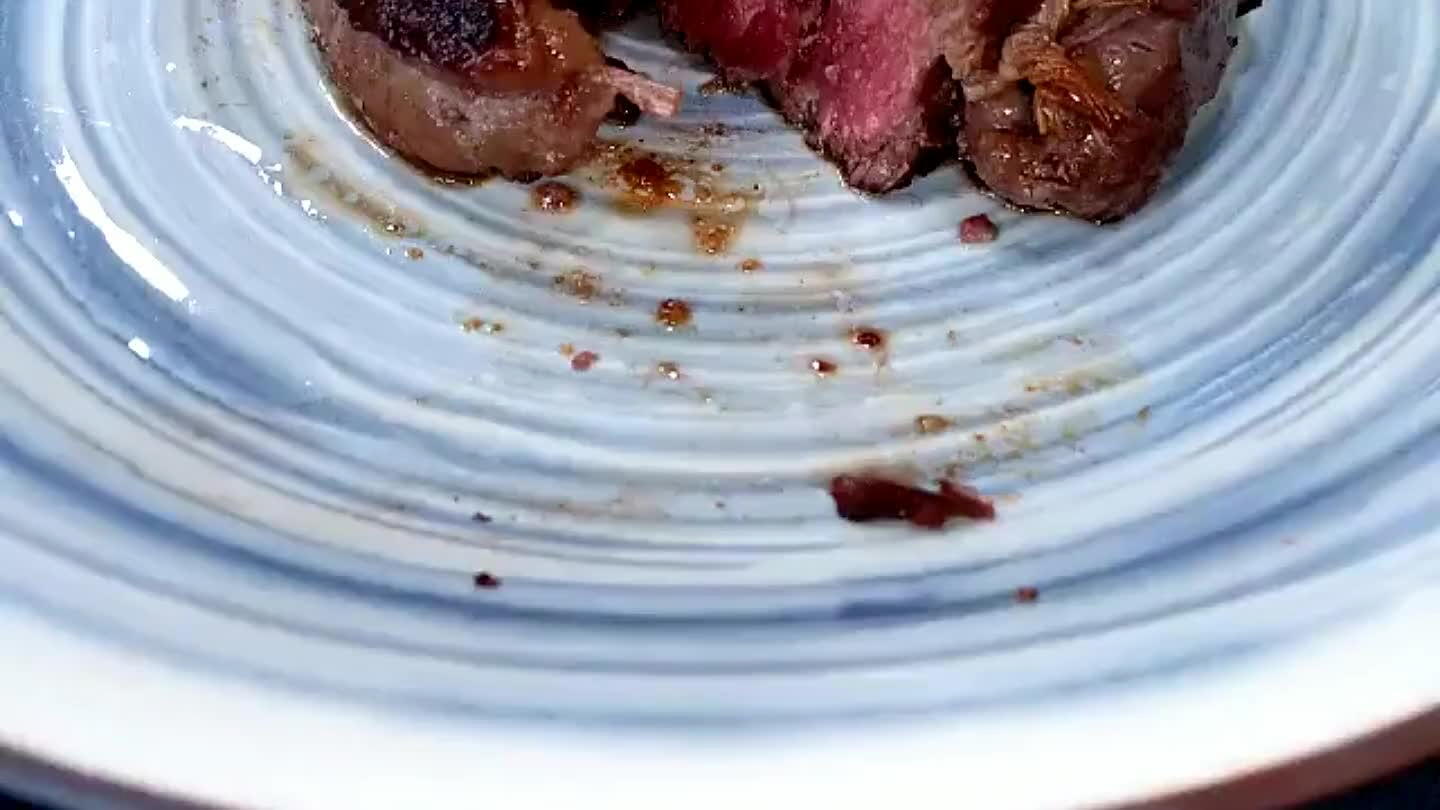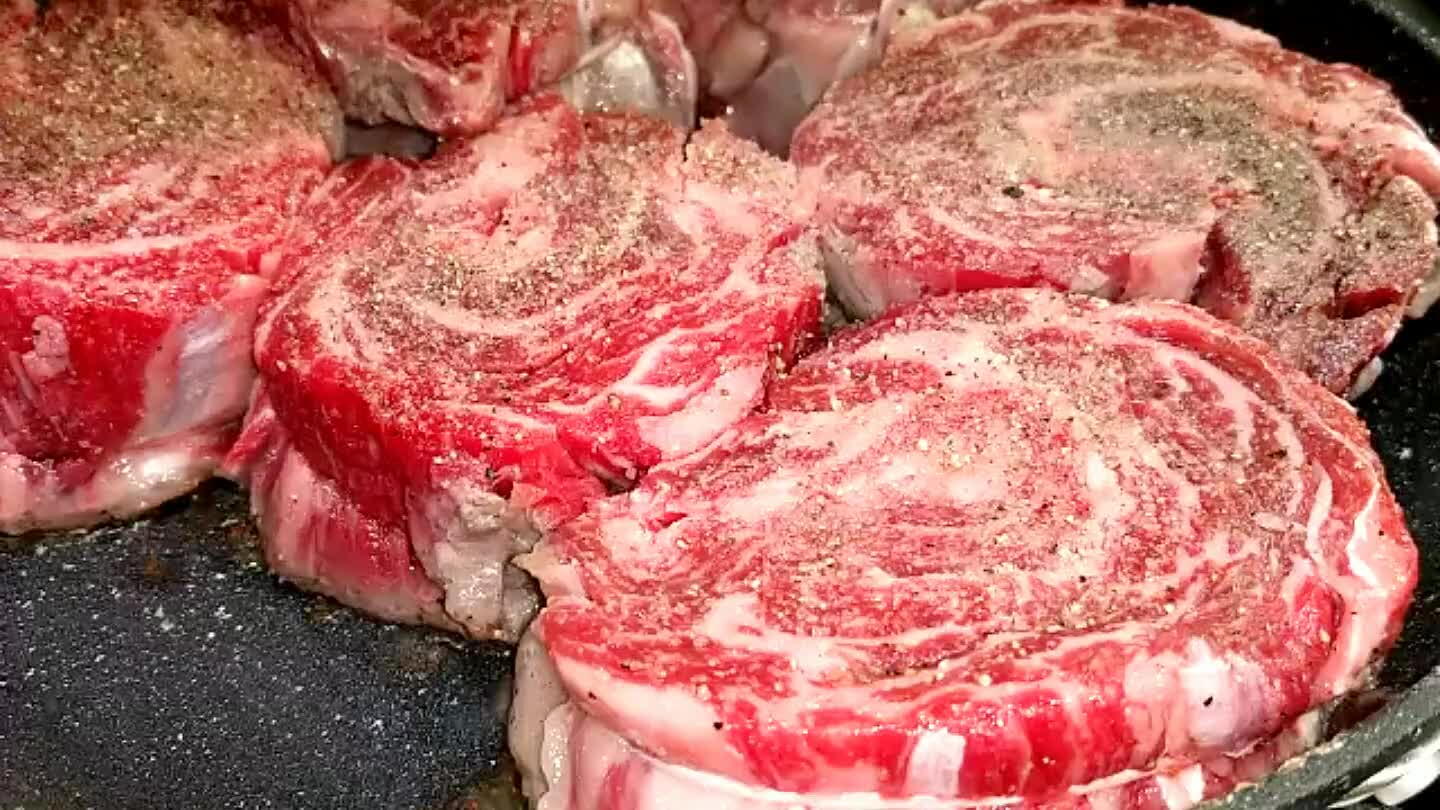 Comments