Red and Green Cauliflower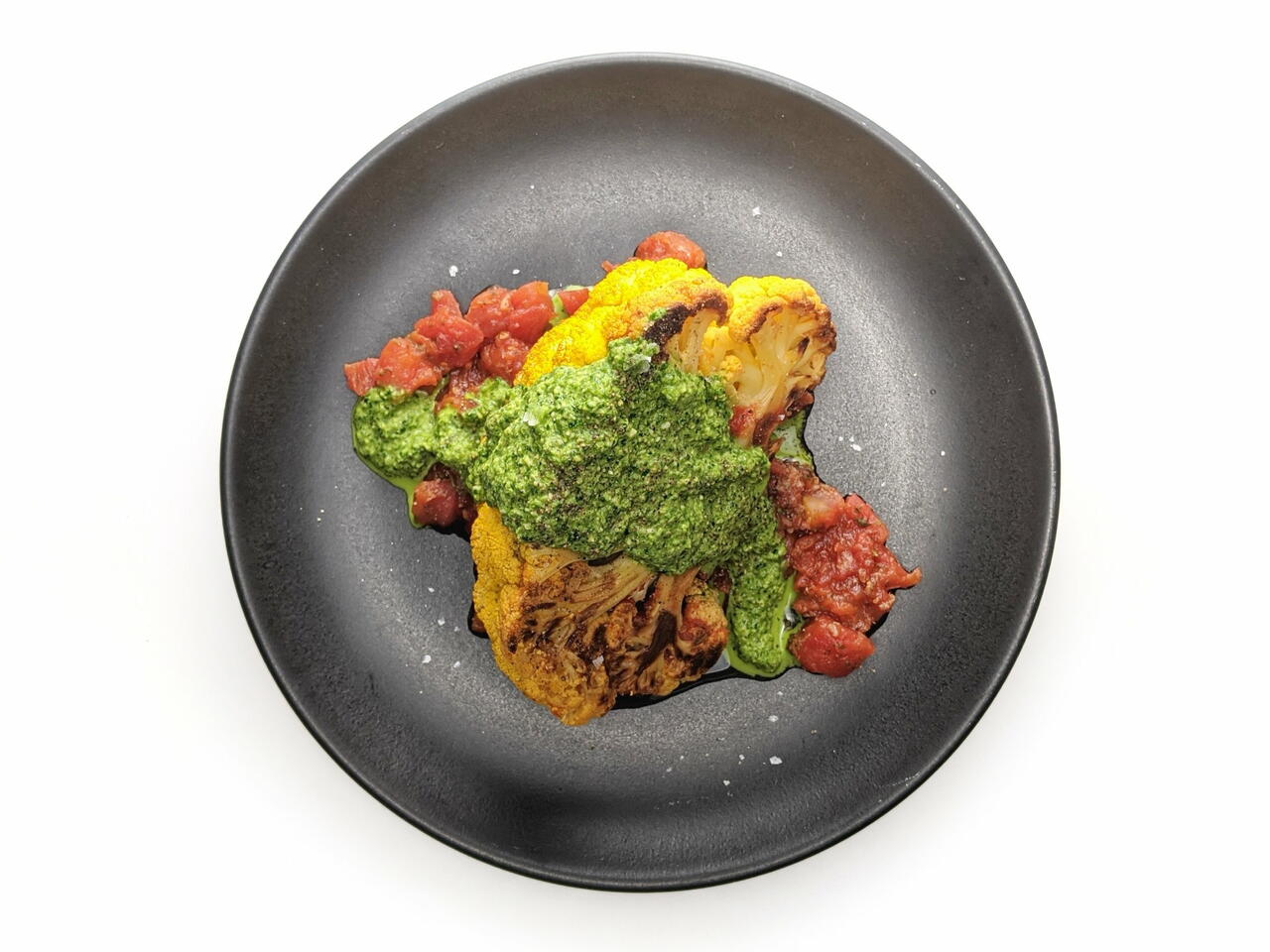 2 portions
40m
Totally delicious, and totally vegan. I love the combination here, the green sauce is my favorite part and I'll definitely be making that sauce again.
What you will need
2 cloves Garlic
1 Head Cauliflower
1 cup Pine Nuts
2 Tbsp Nutritional Yeast
5 oz. Spinach
1/4 cup Olive Oil
1/2 cup Cold Water
14 oz. can Diced Tomatoes
1 tsp Dried Oregano
(Nutritional facts 141 calories, 10.72 g fat, 9.95 g carbohydrates, 3.2 g protein, undefined mg cholesterol, 663 mg sodium)
How to cook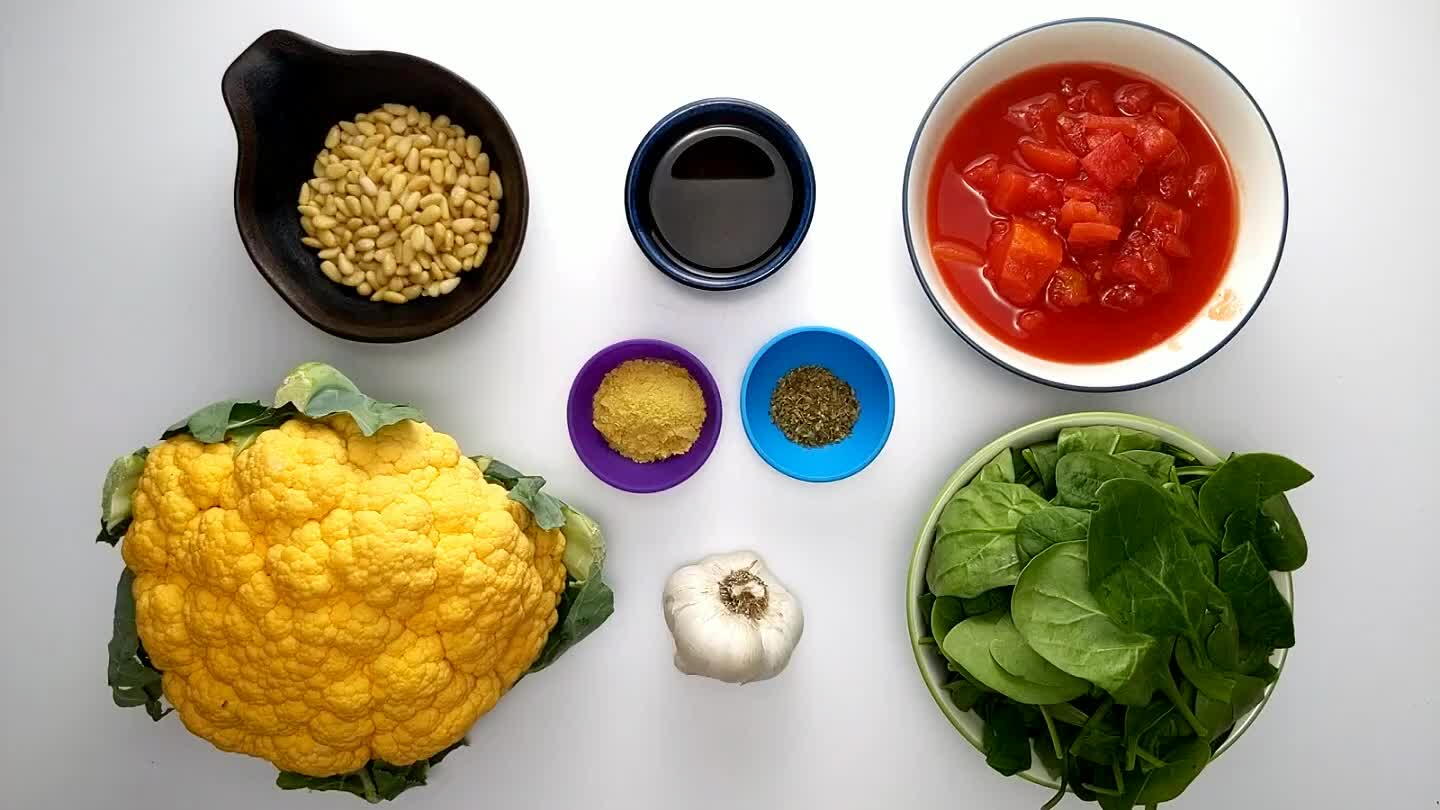 Preheat oven to 400°F
Preheat your oven to 400°F.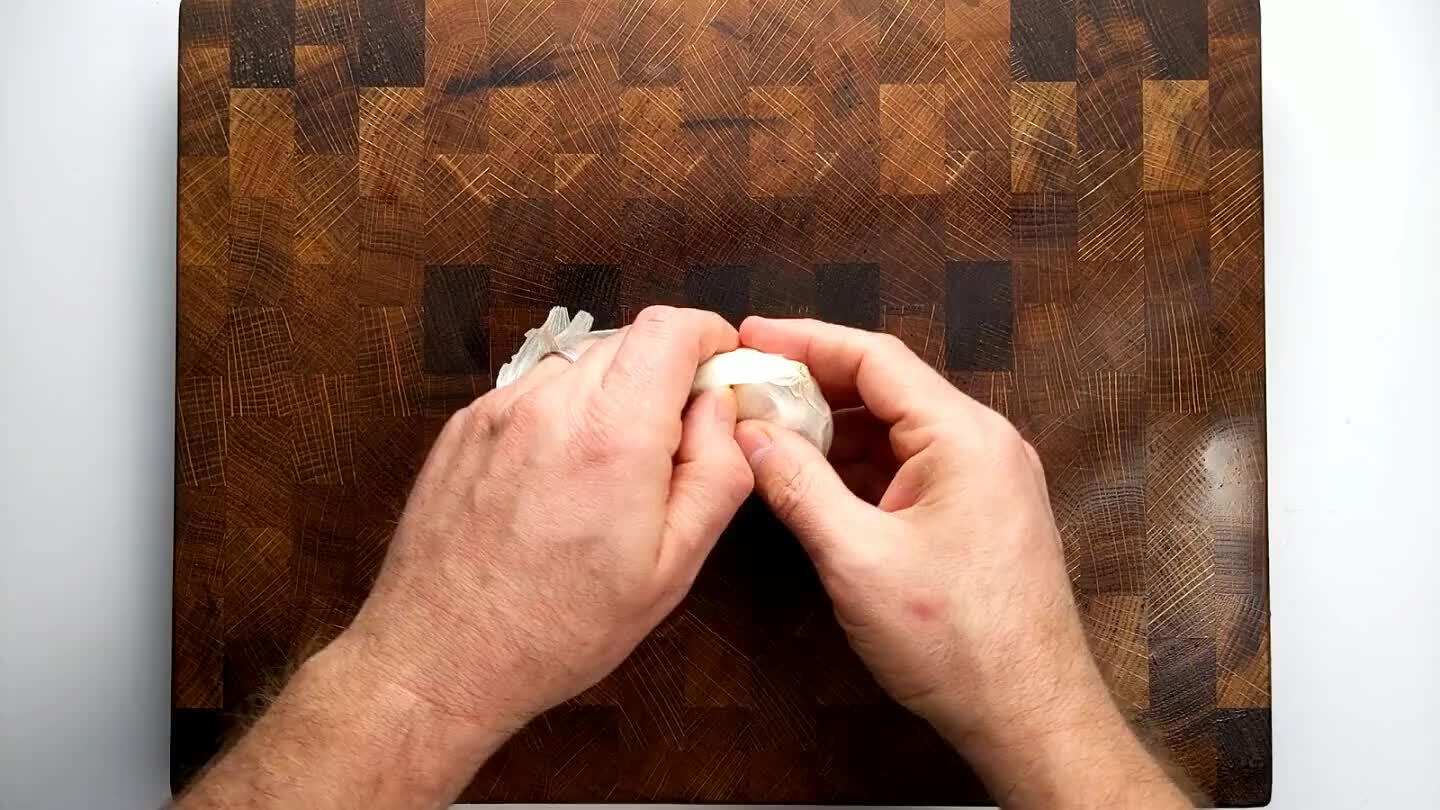 Peel garlic cloves and chop or grate to a fine paste.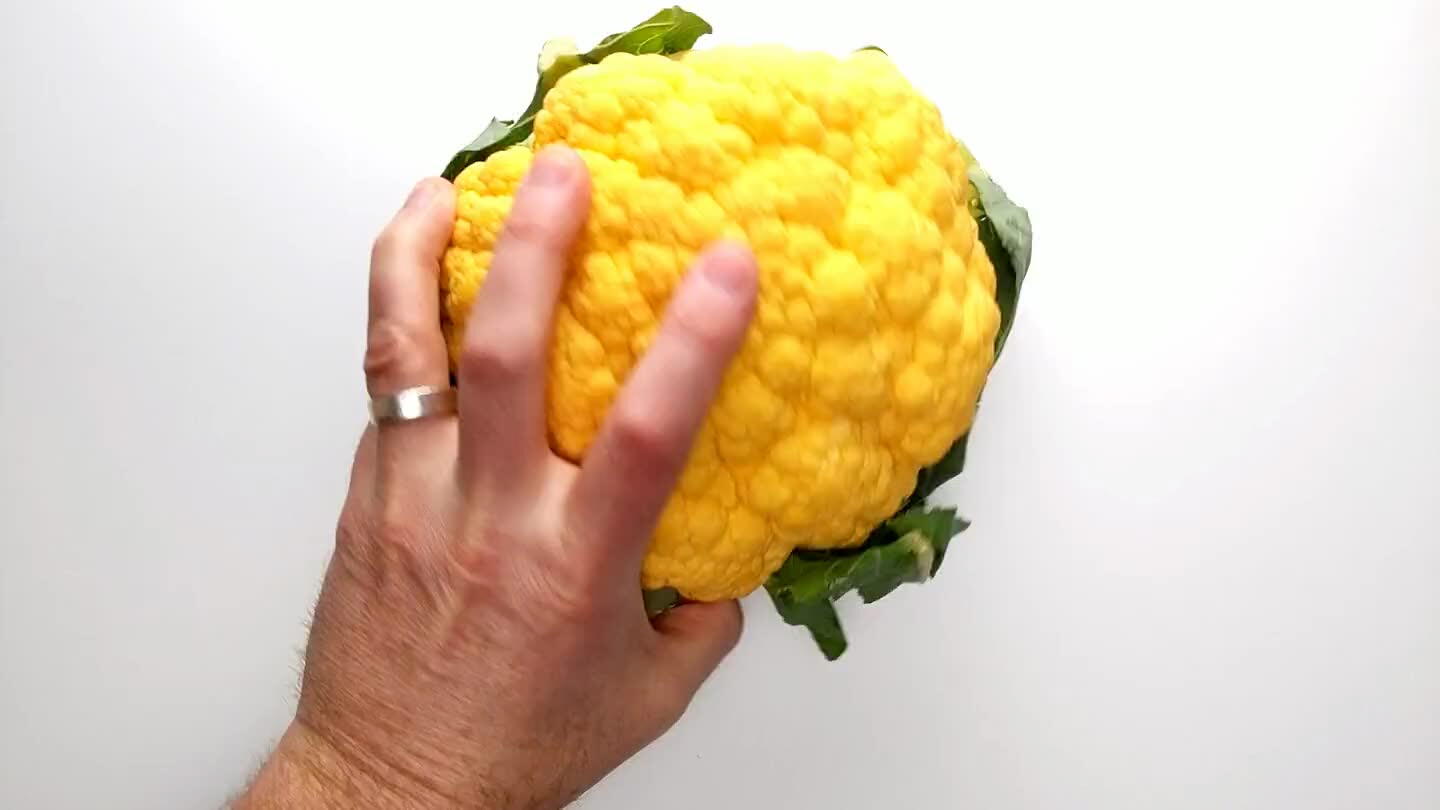 Remove the leaves from the base of the cauliflower and slice in half through the stem.
Place the cauliflower halves in a heavy skillet and roast for 20 minutes. Meanwhile, we'll continue along to make 2 sauces to serve with this full head of cauliflower: a vegan spinach pesto and a simple tomato sauce.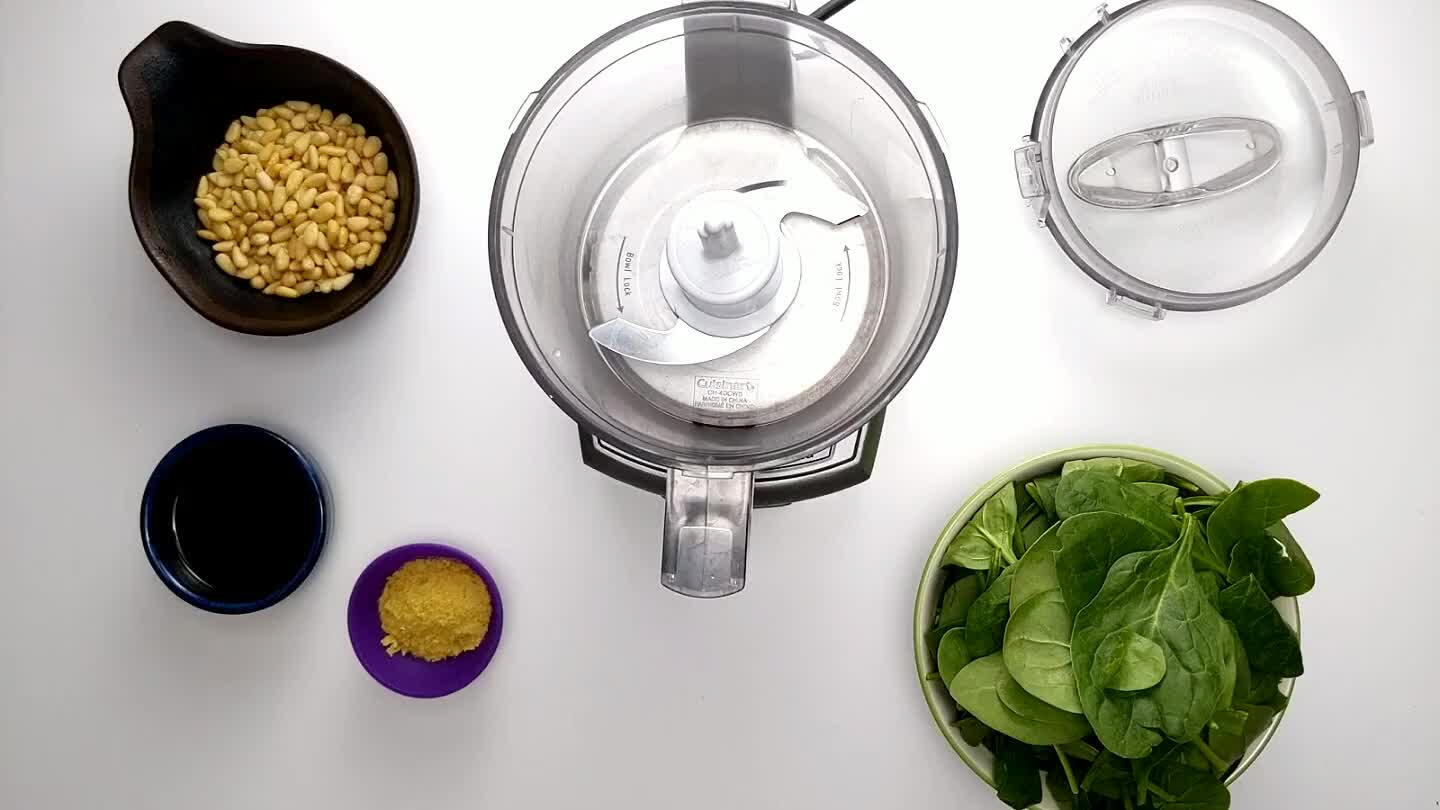 Place the pine nuts in a blender or food processor.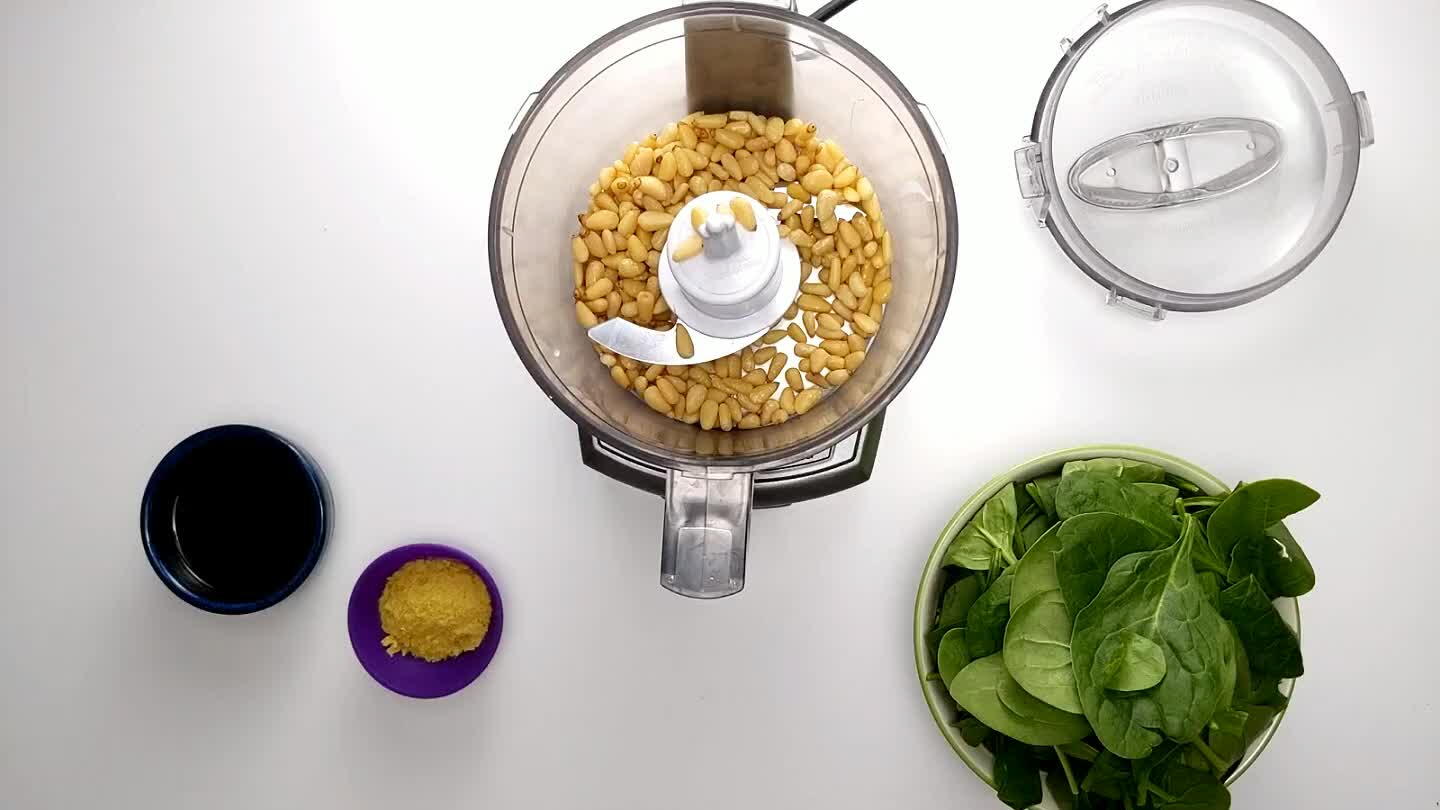 Add the nutritional yeast. This stuff adds a little bit of a funky flavor that might normally come from some grated hard cheese, but the dish still stays vegan.
Add the spinach, little by little, chopping as you go, until you can get all of the spinach in the chopper.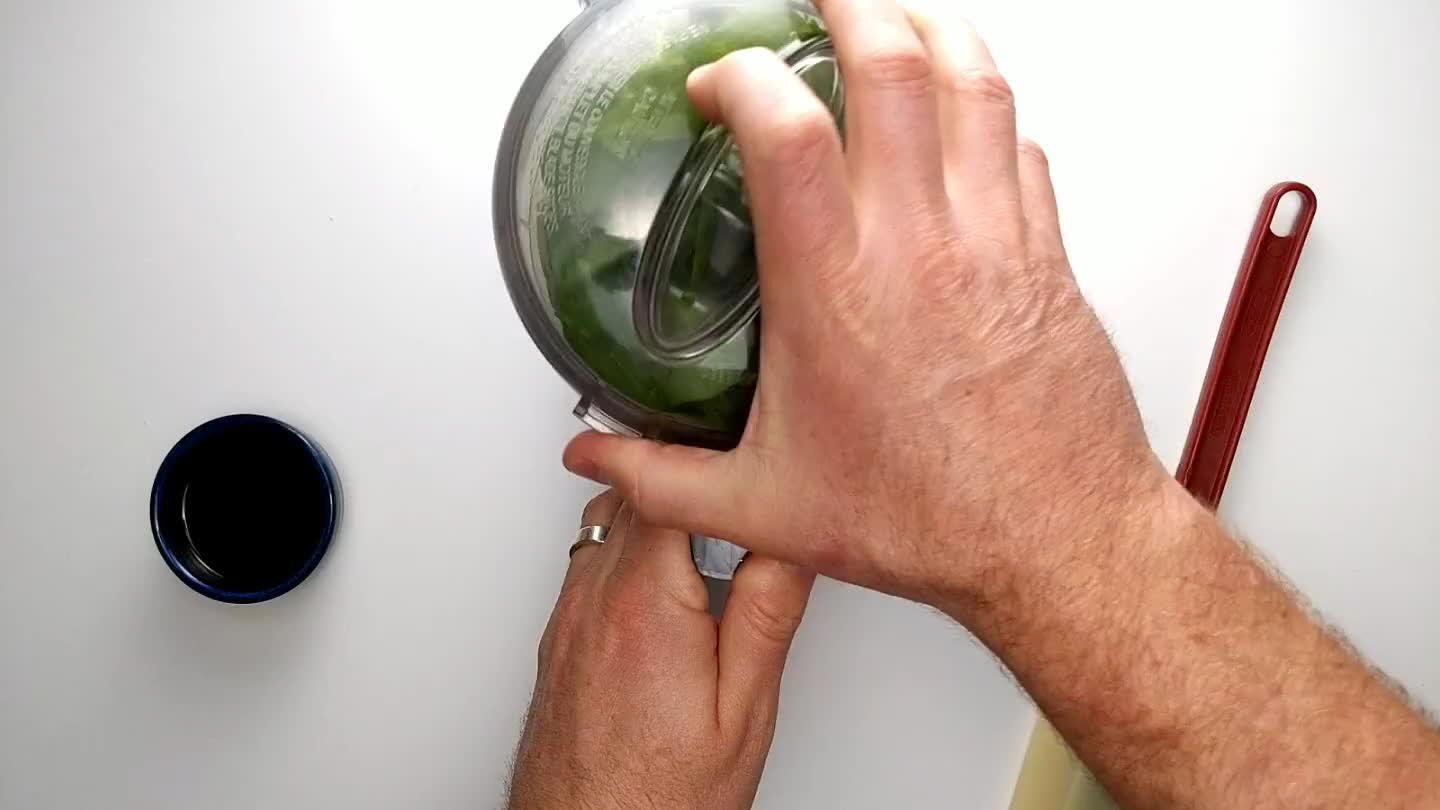 Add the olive oil and blend just long enough to incorporate the oil.
Add the cold water and blend until smooth. Cold water goes a long way towards keeping the greens bright and vibrant. You can even chill the olive oil for extra points.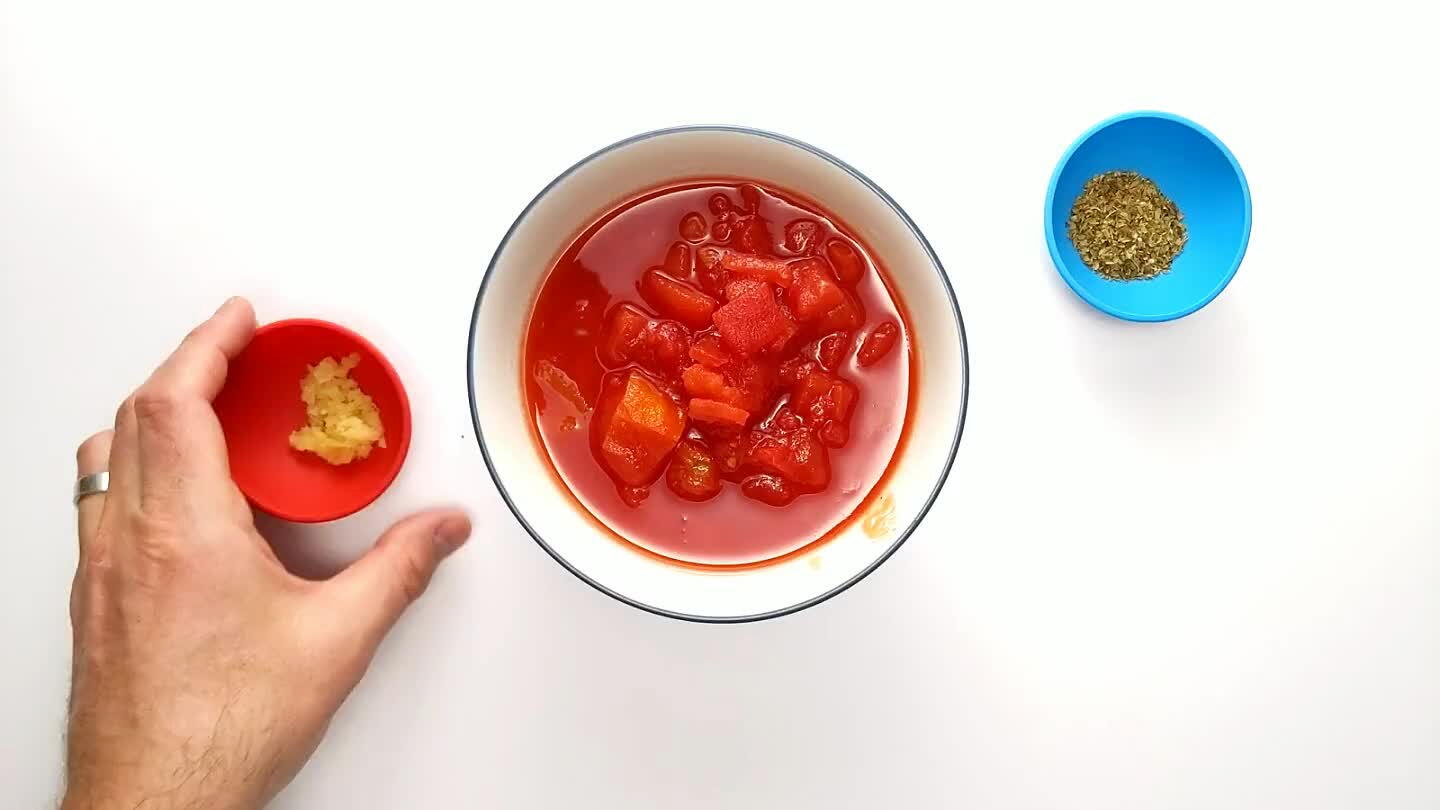 Combine the diced tomatoes with crushed garlic and dried oregano.
When the timer goes off, pour the tomatoes over the top and put it back in the oven.
Roast for another 10 minutes to cook and reduce the sauce a little.
Serve a wedge of roasted cauliflower over a scoop of tomatoes. Top with a big scoop of the spinach sauce.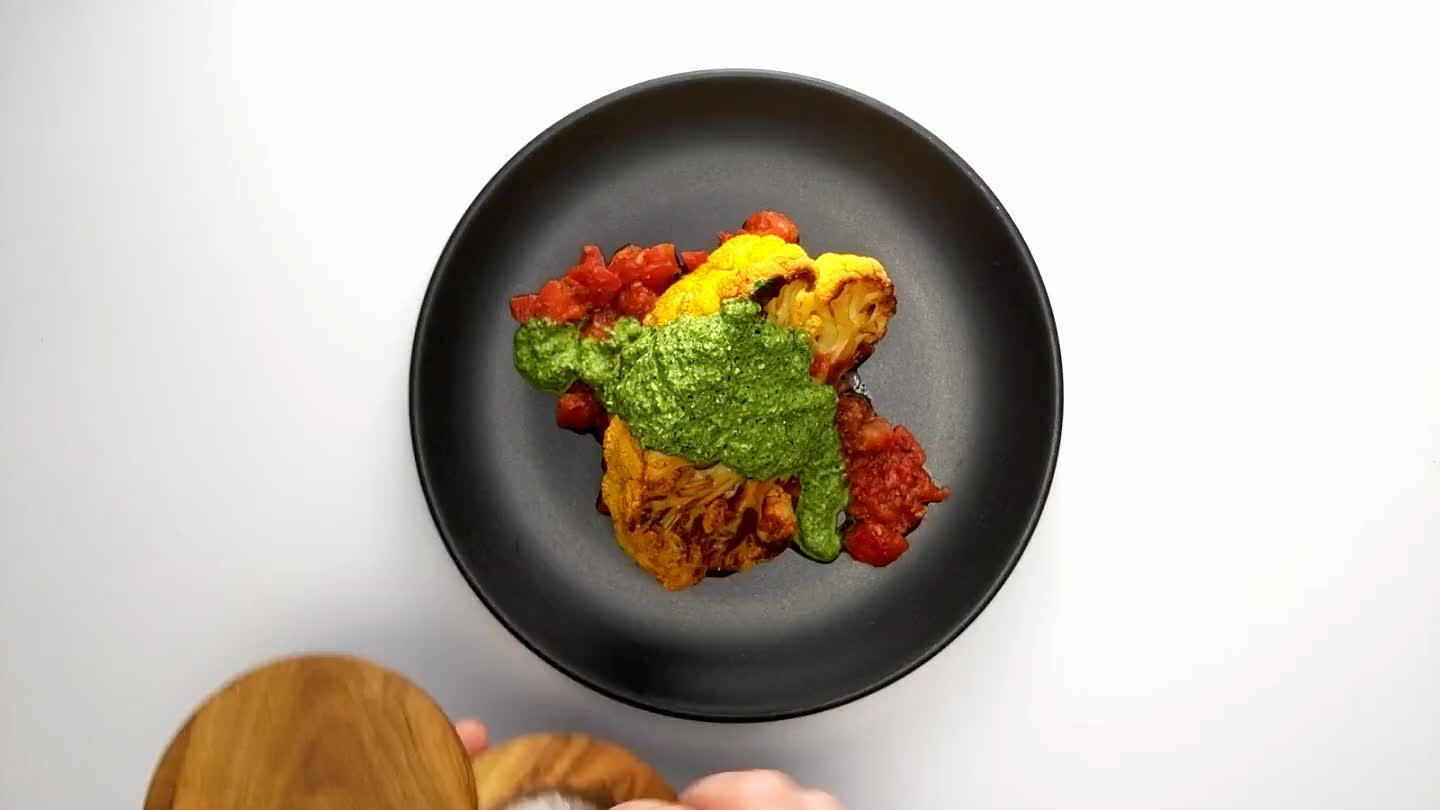 Not much salt in this dish, so finishing with a little sea salt and black pepper is advisable.