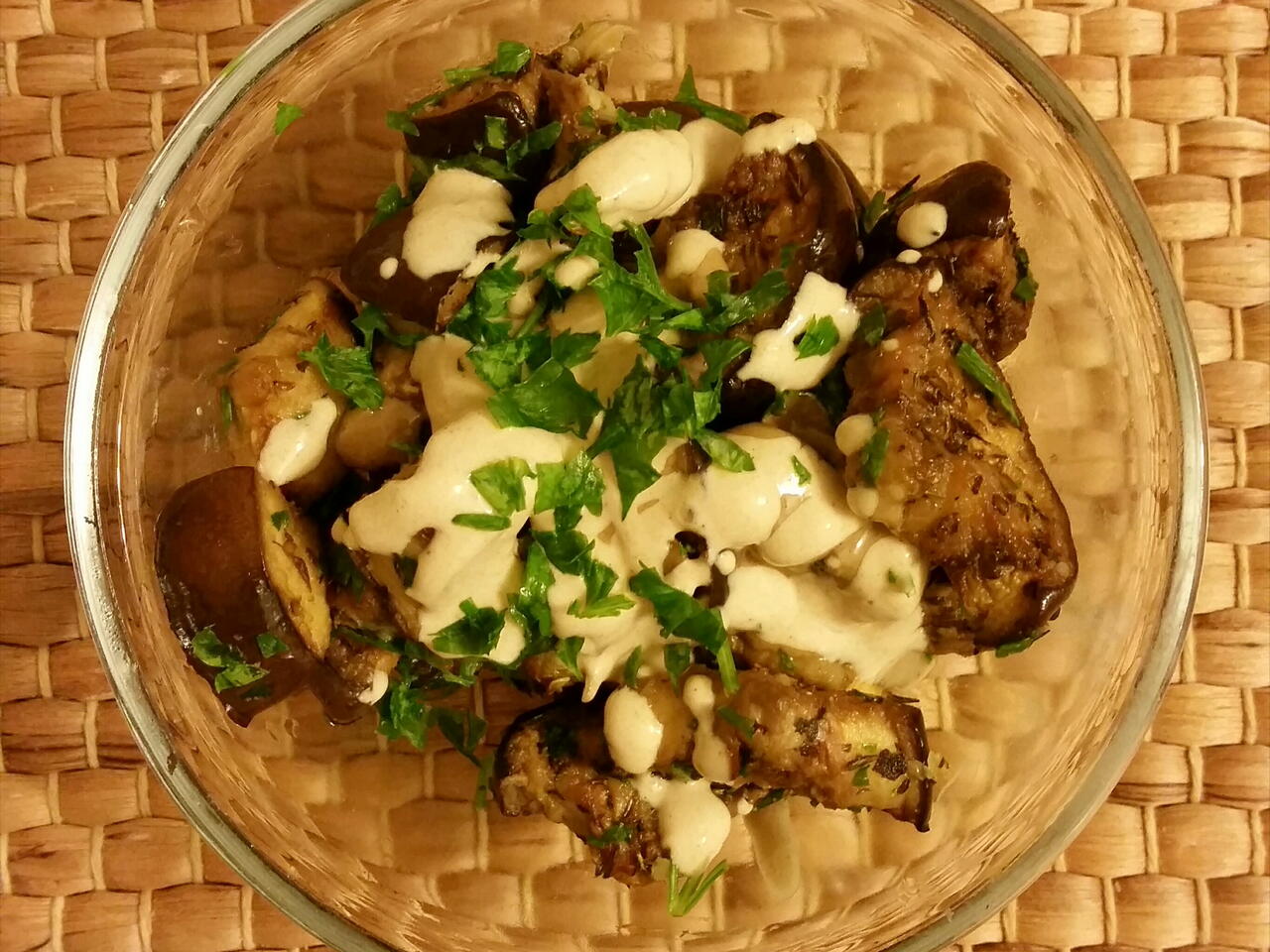 Recipe video made by Dan
Published on 07/08/2018, viewed by 3439 , 0 Comments
Quick and easy, simple ingredients, served hot or cold
What you will need
1 eggplant
2 tbsp olive oil
1 tbsp red wine vinegar
1 clove garlic, minced
1/2 tsp dried thyme
2 sprigs rosemary
2 sprigs parsley
2 tbsp tahini sauce
salt and pepper to taste
How to cook
Preheat
Preheat oven to 405°F (205°C)
Cut
Cut eggplant to bite size pieces.
Sweat
Place in a colander and sprinkle salt, let sit 20-30 minutes to sweat off bitterness.
Mix
Mix olive oil, vinegar, thyme, garlic, salt and pepper.
Coat
Pour over cubes and mix to coat.
Arrange
Arrange cubes evenly in one layer in a baking tray lined with parchment paper, or a Pyrex dish.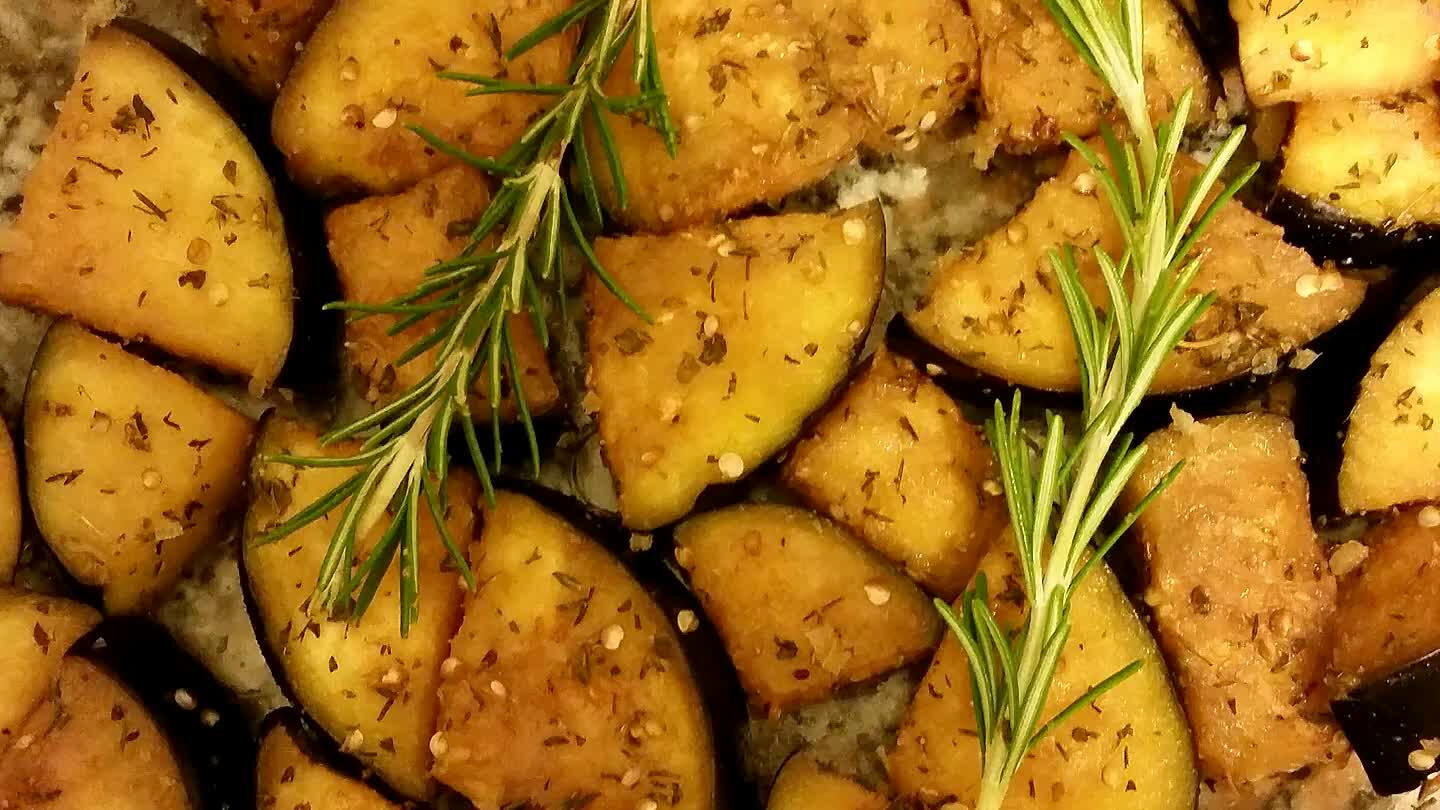 Place rosemary on top.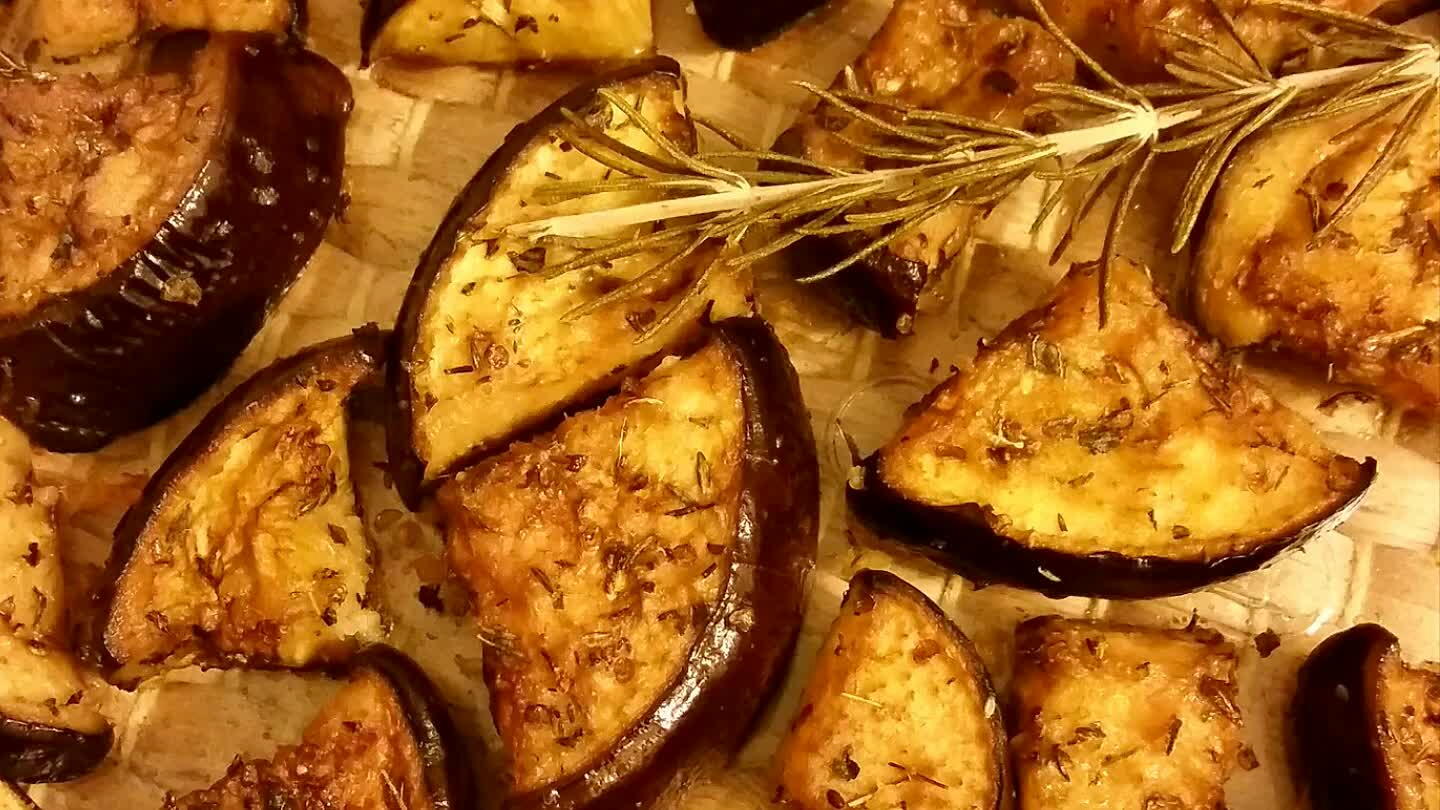 Roast for 25-30 minutes until fork-tender.
Chill
If serving cold, let cool completely in tightly covered container in the refrigerator.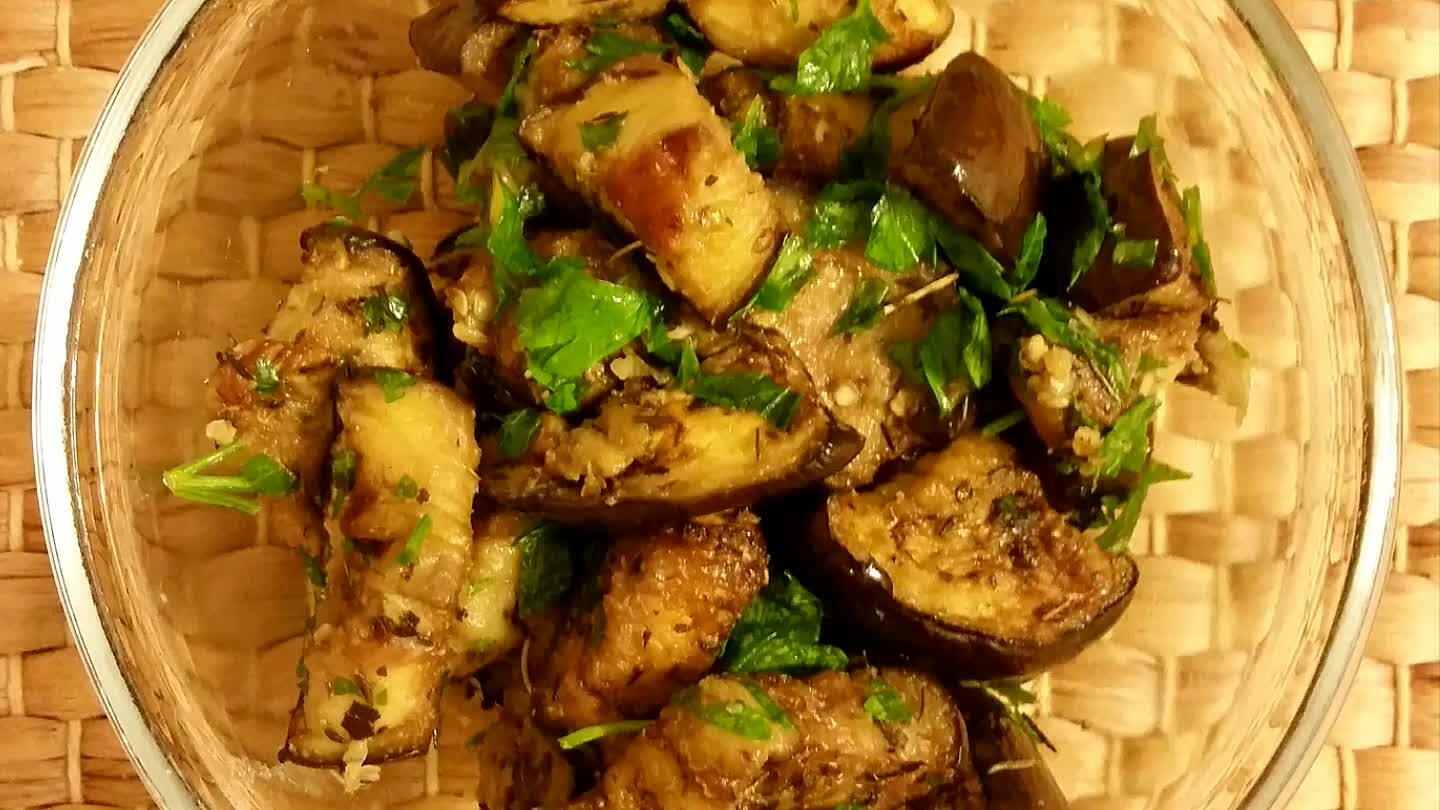 Mix in parsley and season with salt and pepper to taste.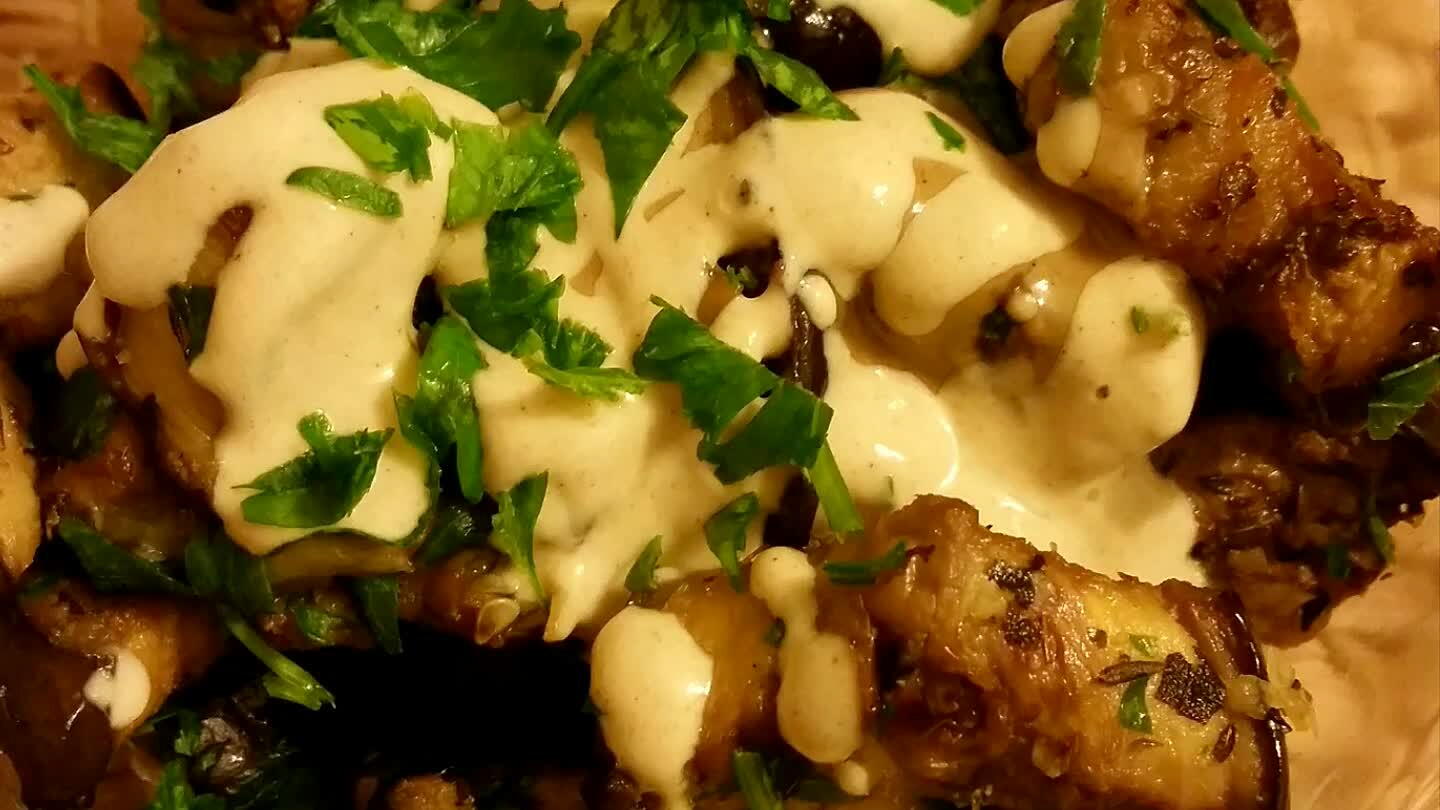 Serve with homemade tahini sauce.
Garnish
Garnish with fresh parsley or mint.
Comments