Roasted Sweet Potato and Farro Salad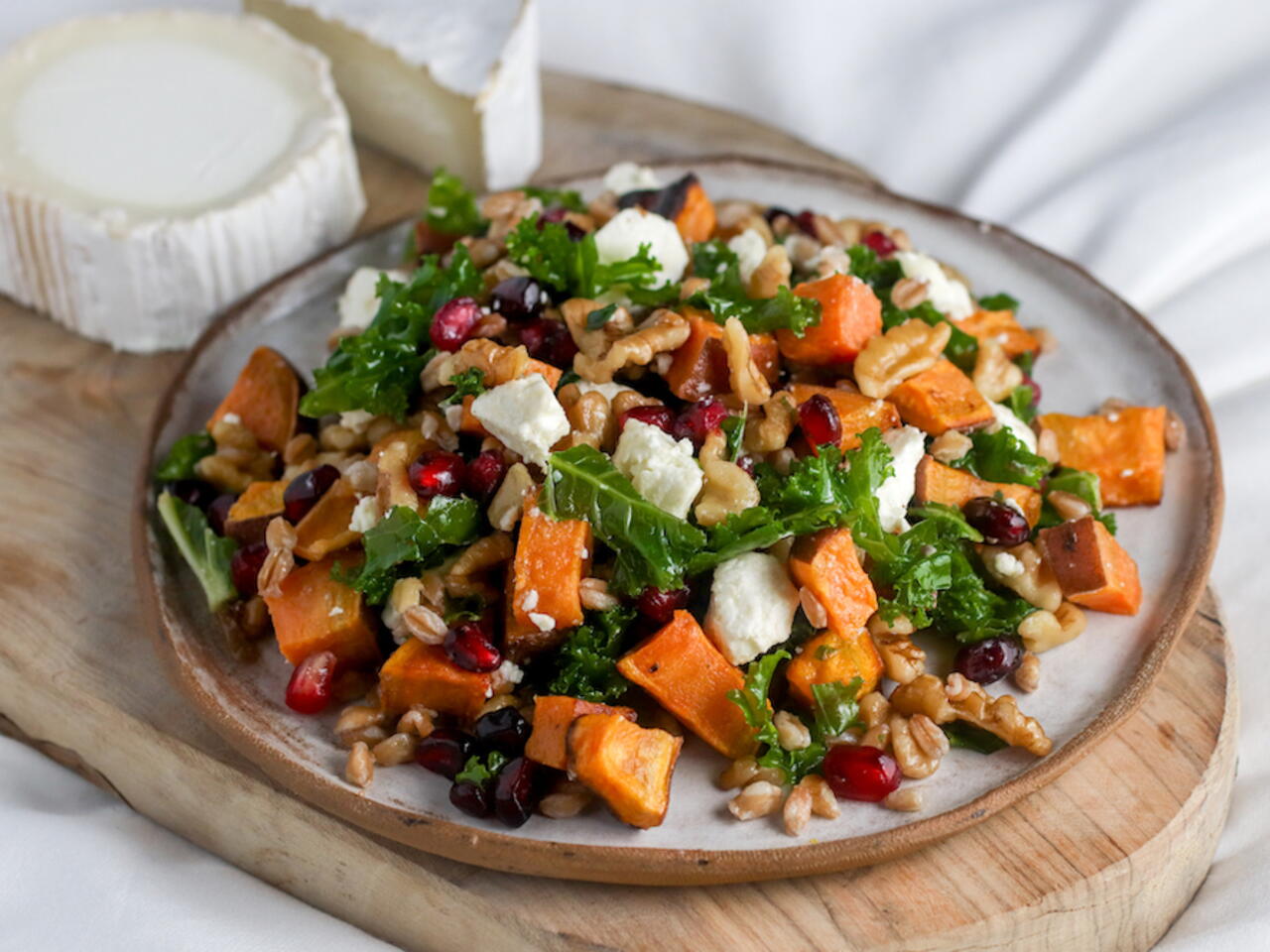 4 portions
Roasted sweet potato, massaged kale, chopped walnuts, goat cheese and a maple dressing makes this loaded salad the perfect healthy and filling dish.
What you will need
2 sweet potatoes
1 cup of dry farro
1/2 cup walnuts (chopped)
3 cups chopped kale
pomegranate seeds
goat cheese
dressing ingredients
2 tablespoons maple syrup
2 tablespoons lemon juice
1/2 cup olive oil
sea salt
black pepper
(Nutritional facts 260 calories, 11.9 g fat, 37.06 g carbohydrates, 5.94 g protein, 5 mg cholesterol, 294 mg sodium)
How to cook
Preheat the oven to 400°F.
Toss the chopped sweet potato in olive oil, sea salt and pepper and bake for 25-30 minutes until tender.
Cool farro in water or broth according to package directions.
Add the chopped kale to a large bowl and massage with oil.
Add the cooked farro, chopped walnuts, pomegranate seeds and roasted sweet potato.
Pour in a desired amount of dressing and mix through.
Add in a desired amount of goat cheese and gently fold in.
Serve immediately or chill and serve cold.