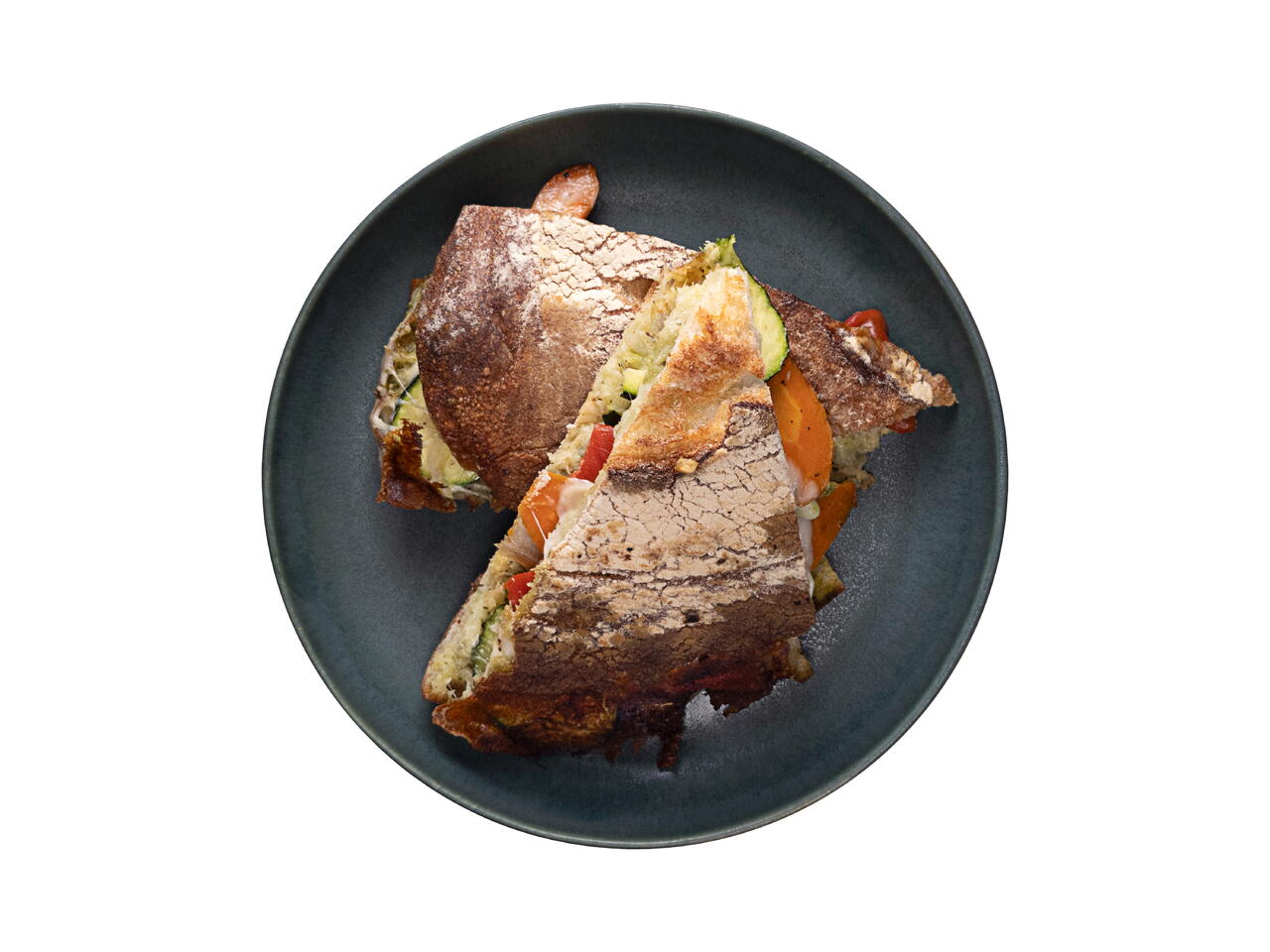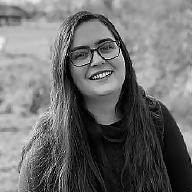 Recipe video made by Michelle
Published on 03/27/2020, viewed by 1952 , 0 Comments
4 portions
30m
This vegetarian sandwich is packed with flavor - inspired by one of my favorite sandwiches in Seattle at a place called Stone Way Cafe.
What you will need
1/2 Sweet Onion
1 Zucchini
2 Carrots
3 cloves Garlic
2 Tbsp Olive Oil
pinch Salt
pinch Black Pepper
1/2 tsp Italian Seasoning
1/2 cup Pesto
1 Tbsp Balsamic Vinegar
1/2 cup Mayonnaise
1 loaf Ciabatta Bread
16 oz jar Roasted Red Peppers
8 slices Provolone Cheese
(Nutritional facts 214 calories, 19.44 g fat, 8.63 g carbohydrates, 2.12 g protein, 0 mg cholesterol, 471 mg sodium)
How to cook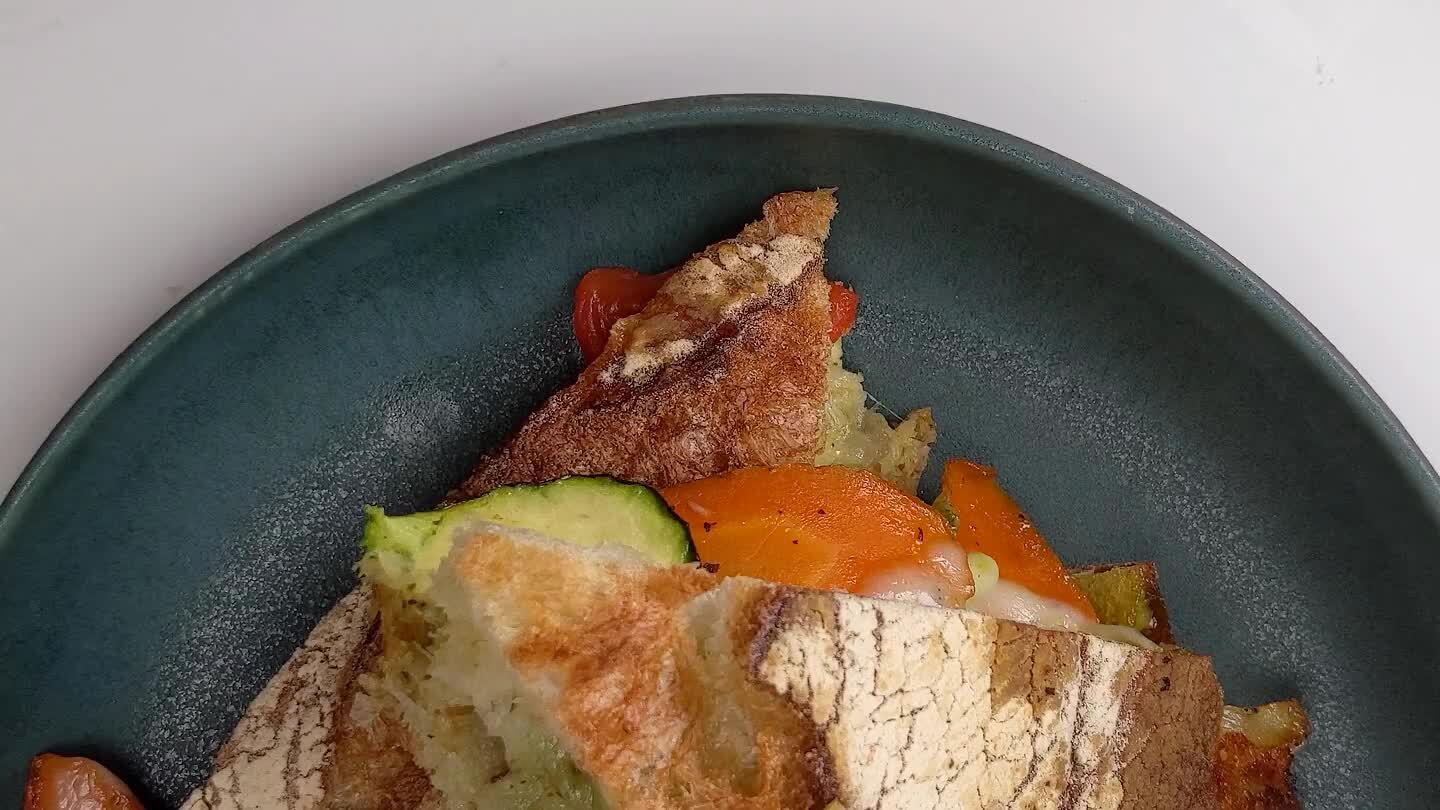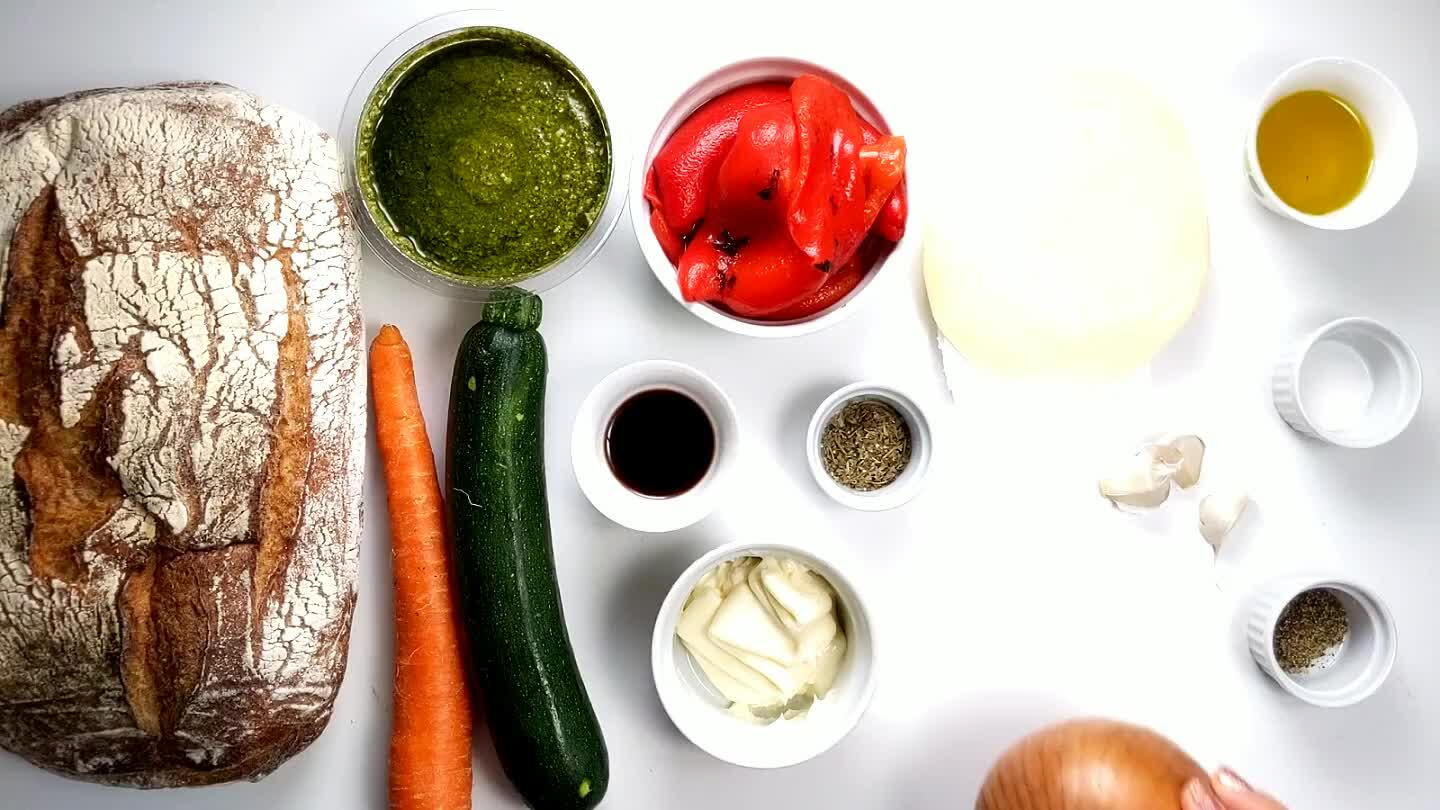 Gather and portion all ingredients.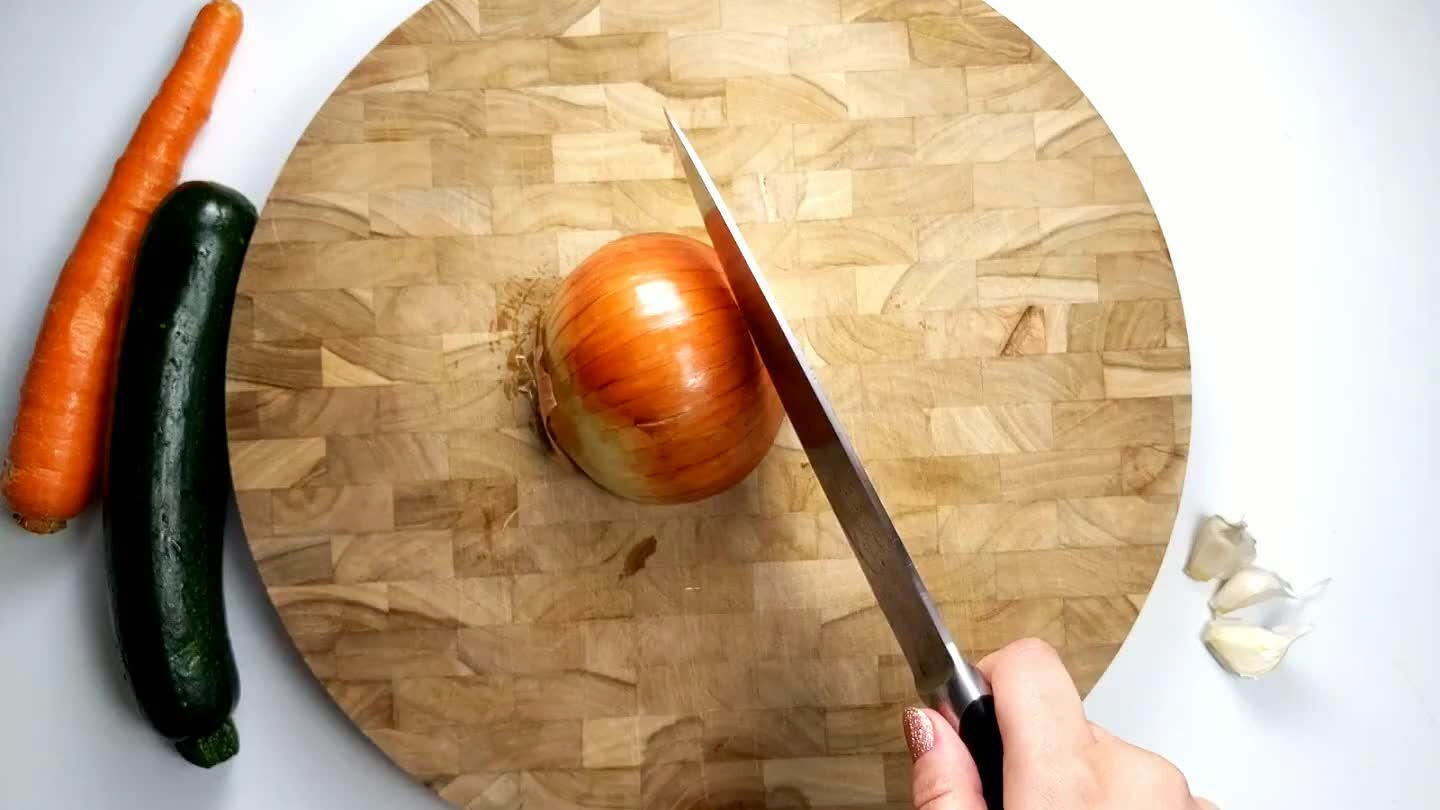 Slice off the root and stem of the onion and remove the papery skin. Then slice into 1/4 inch strips.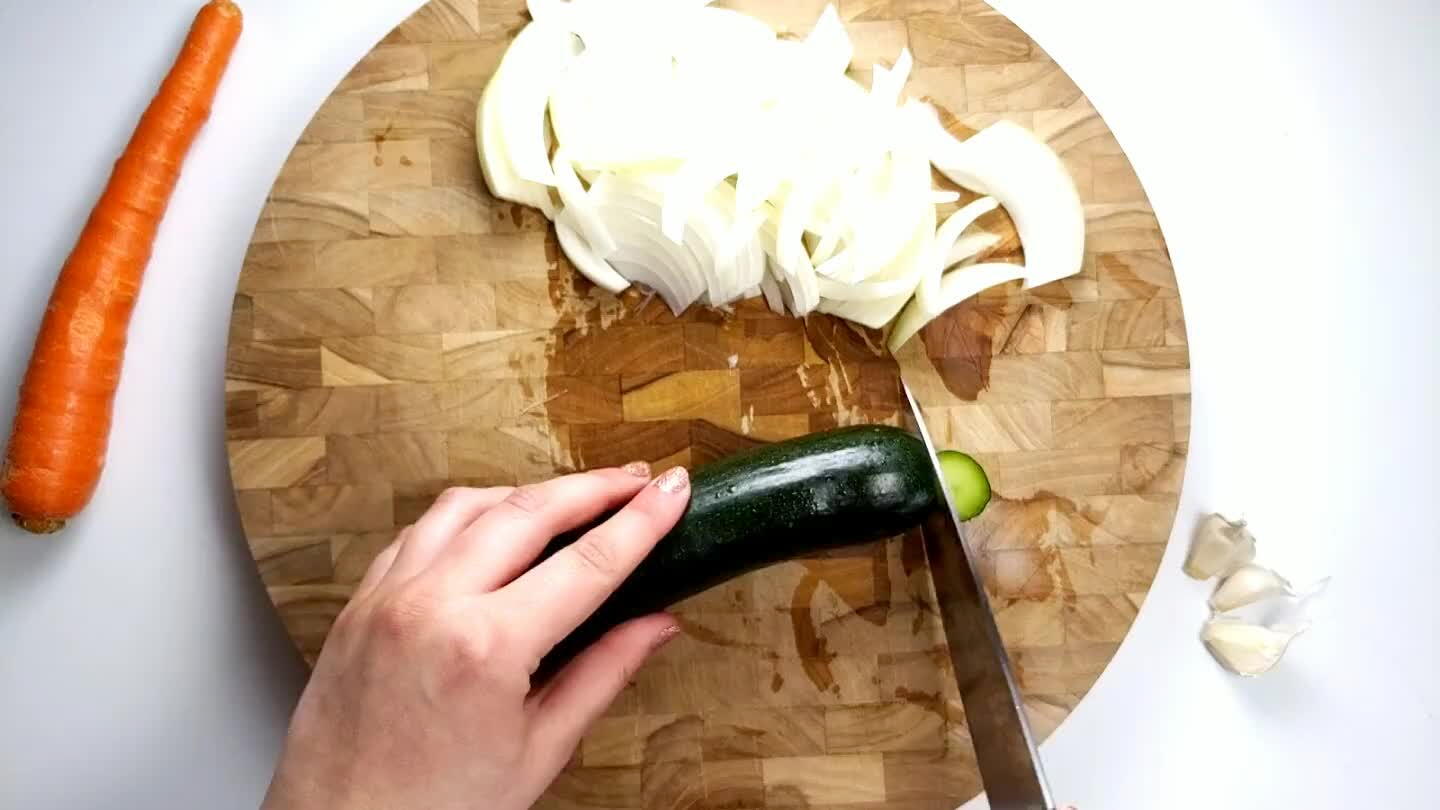 Wash the zucchini, slice off the stem, and slice into angled strips.
Slice carrots like the zucchini into angled strips.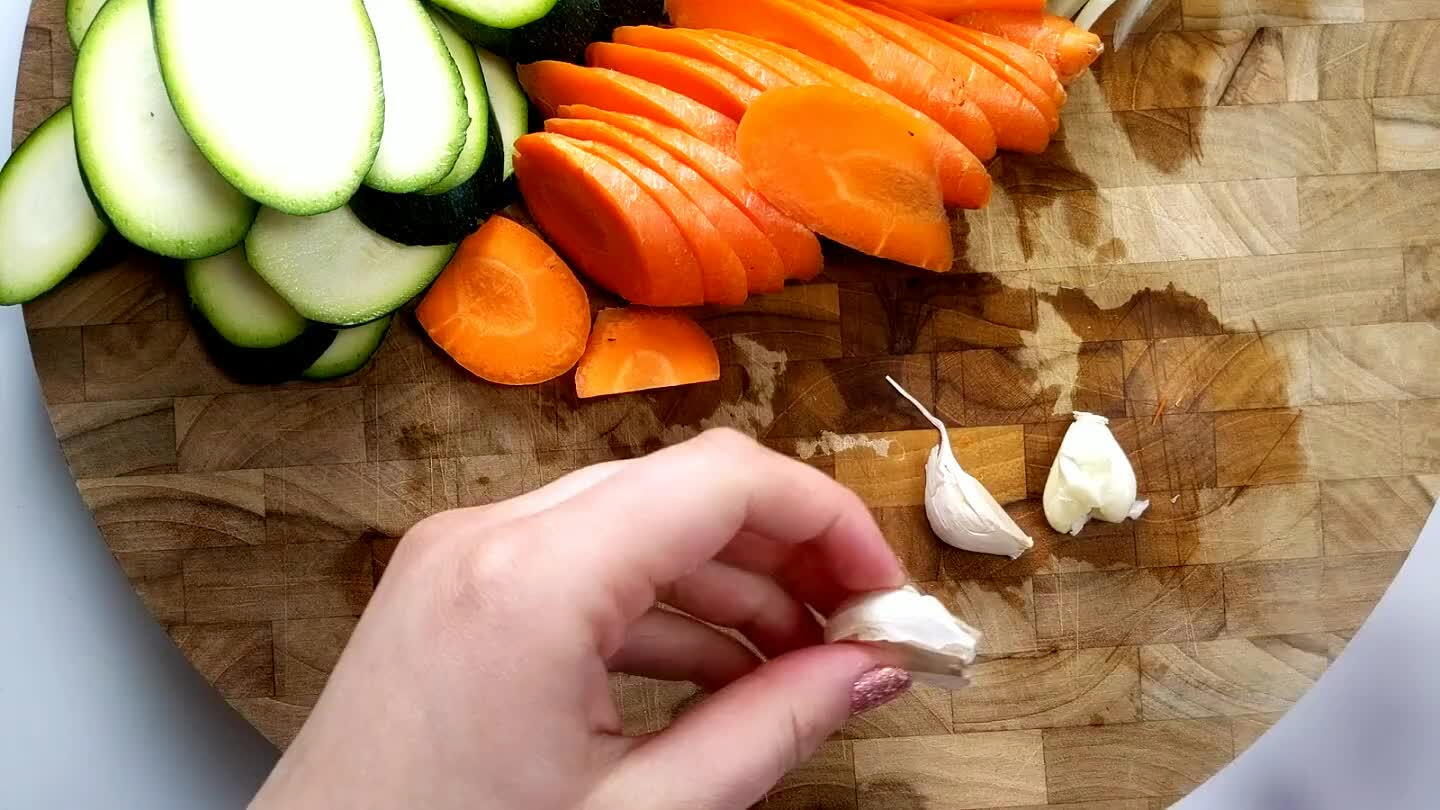 Crush the garlic with the flat side of the knife, remove the papery skin, and roughly dice.
Add all of the vegetables and chopped garlic to a baking pan and drizzle with olive oil.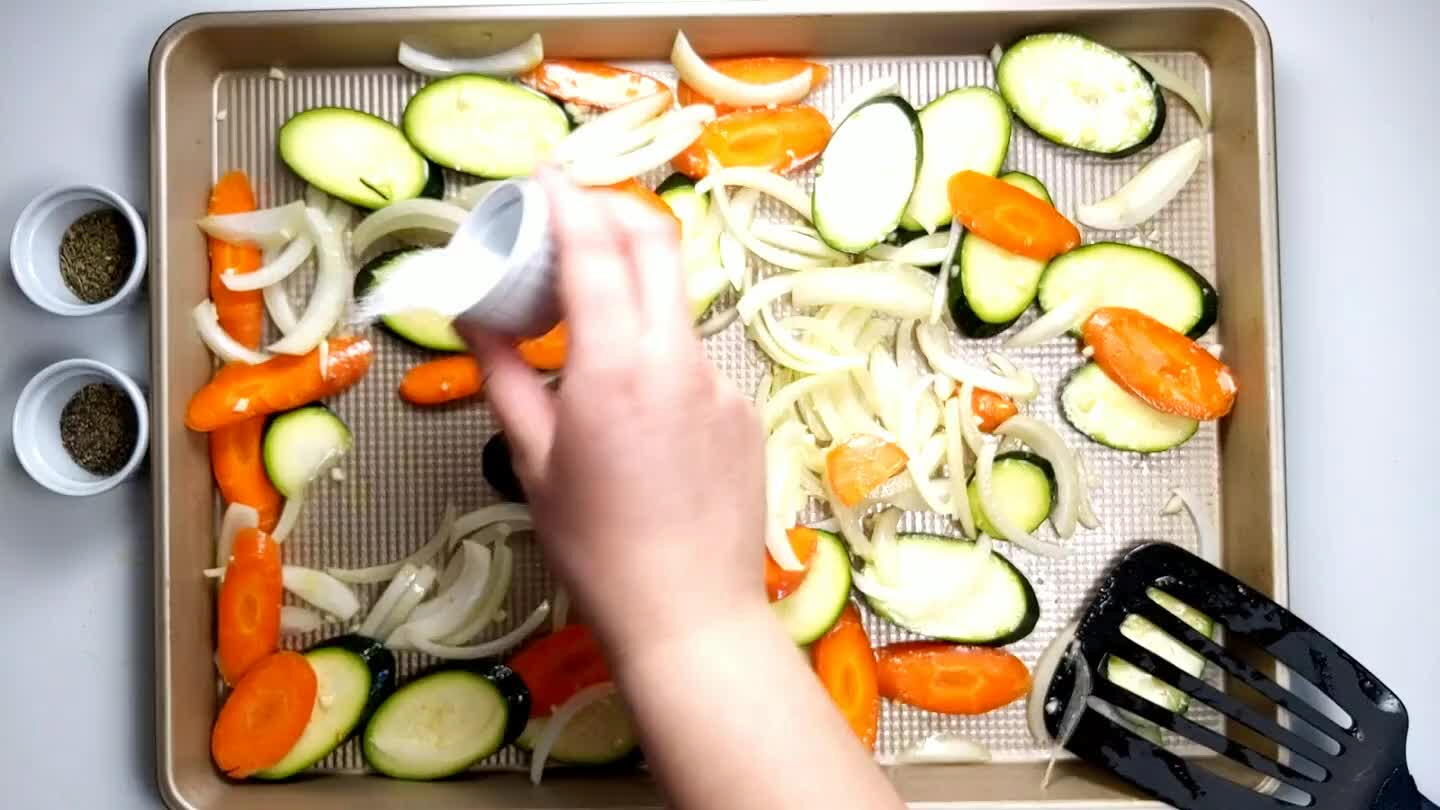 Season the vegetables with salt, pepper, and italian seasoning.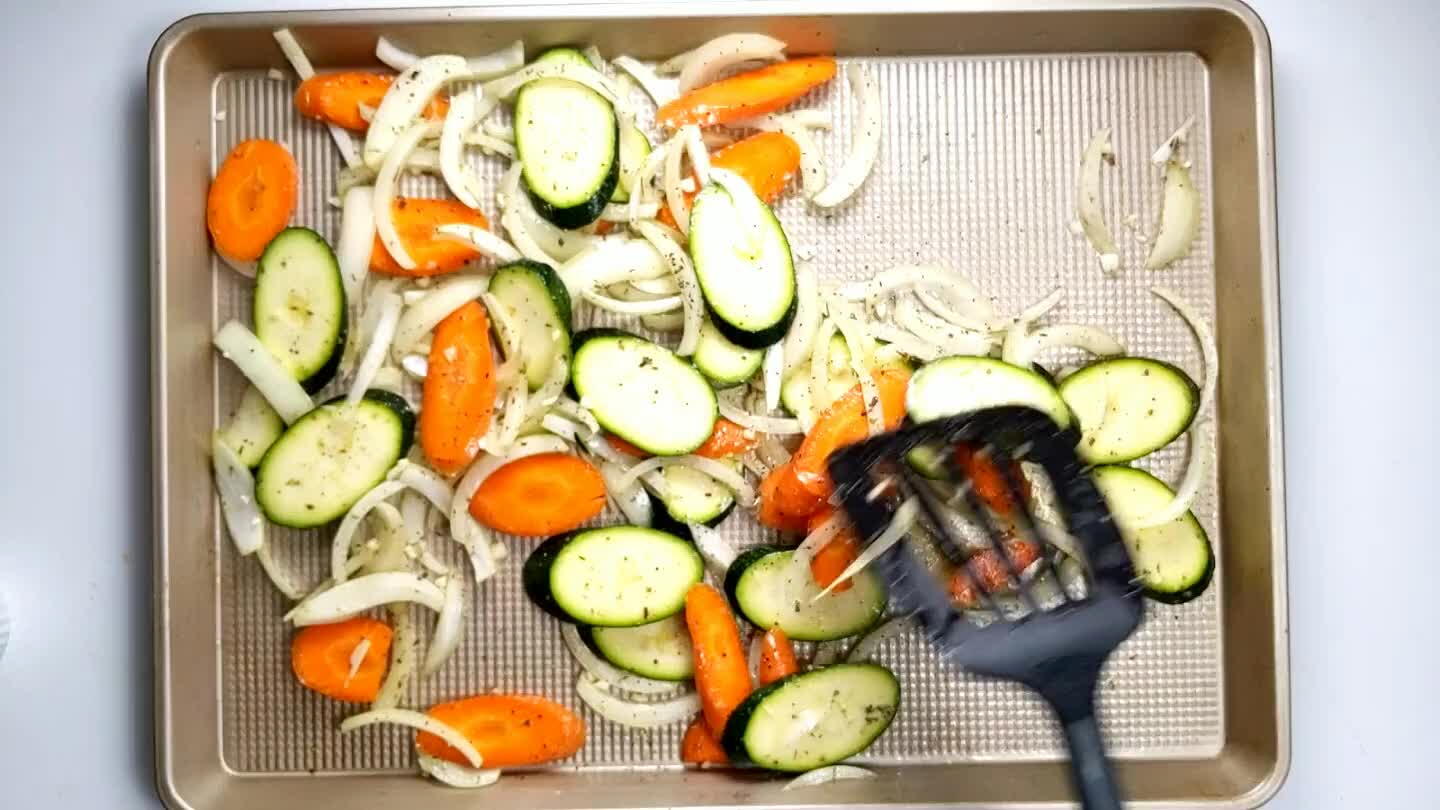 Mix the veggies and seasonings together until they are all coated in oil. Then spread out in an even layer on the pan and pop in the oven for about 15 minutes.
Add the pesto, balsamic vinegar and mayo to a small bowl.
Stir the ingredients together until smooth and uniform.
Cut the ciabatta loaf into 4 pieces and cut each one in half horizontally.
After 15 minutes, remove the veggies from the oven. It is ok if they are still a little firm.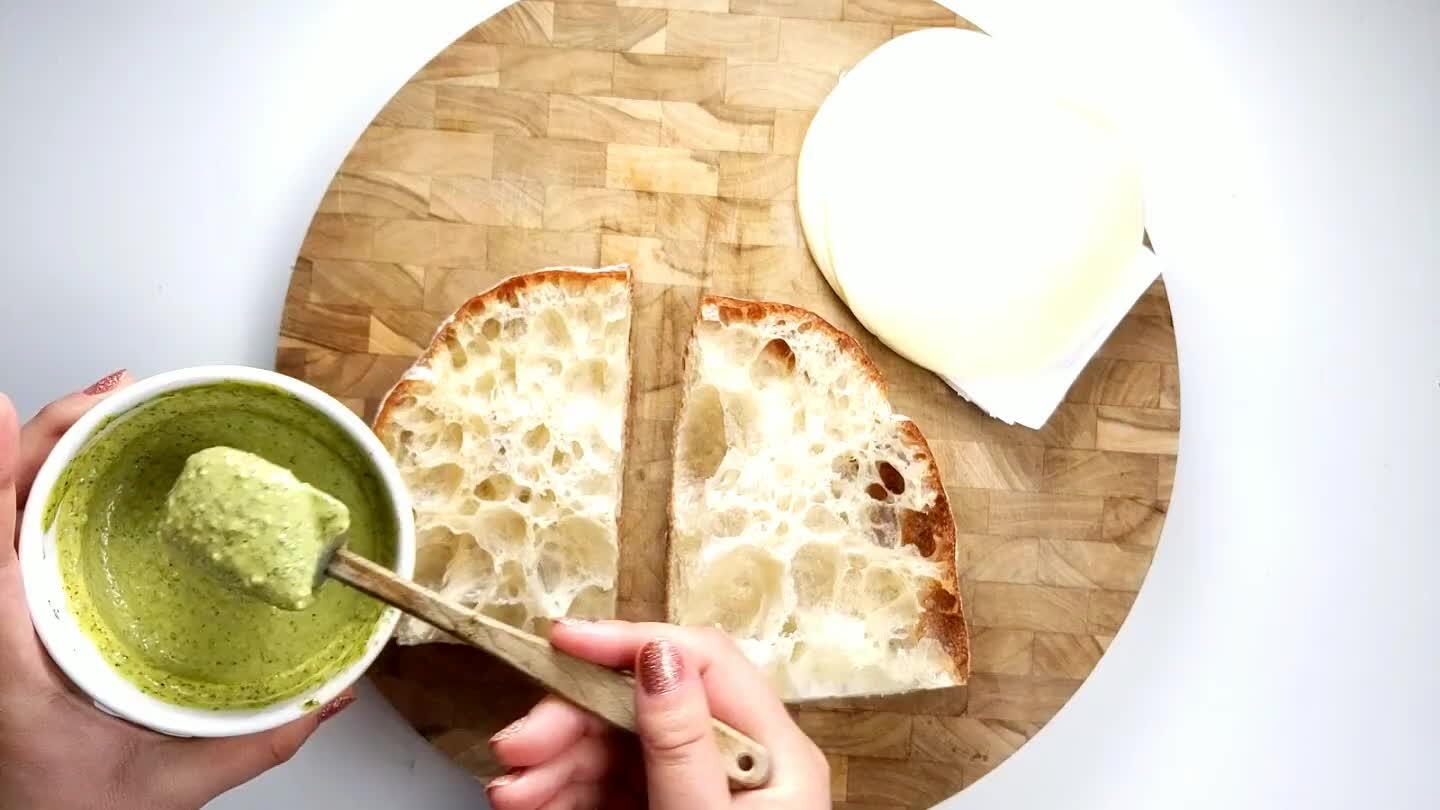 Spread aioli on both sides of the bread and layer the roasted veggies and a strip of roasted red pepper.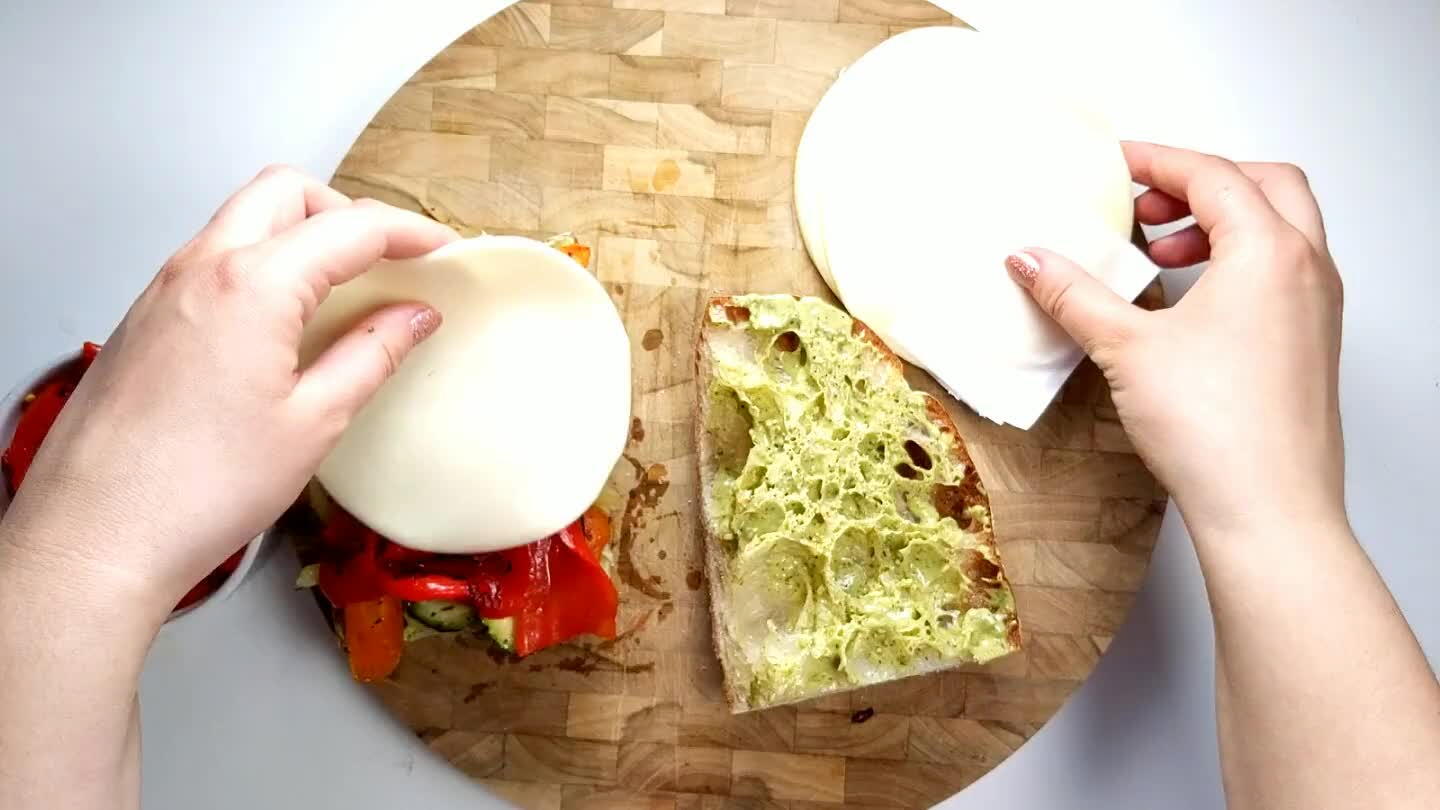 Top that with the provolone cheese slices and close the sandwich.
Heat a little bit of olive oil on a skillet and add the sandwich.
Use another heavy skillet or cast iron pan to weigh down the top of the sandwich. Leave for about 5 minutes until it is browned and crispy and cheese is melted. Flip over and press for another 5 minutes.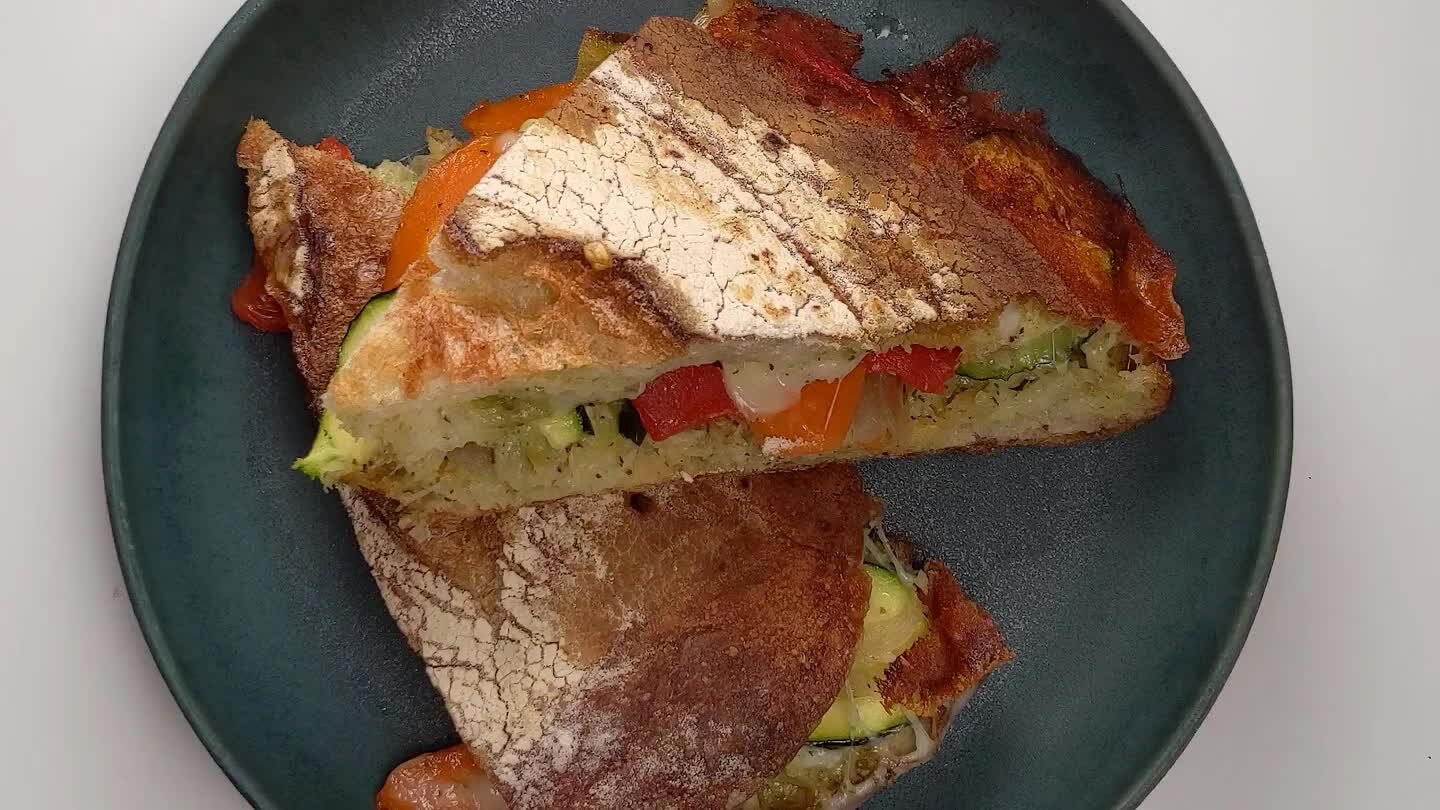 Comments