Roman-style Chicken Saltimbocca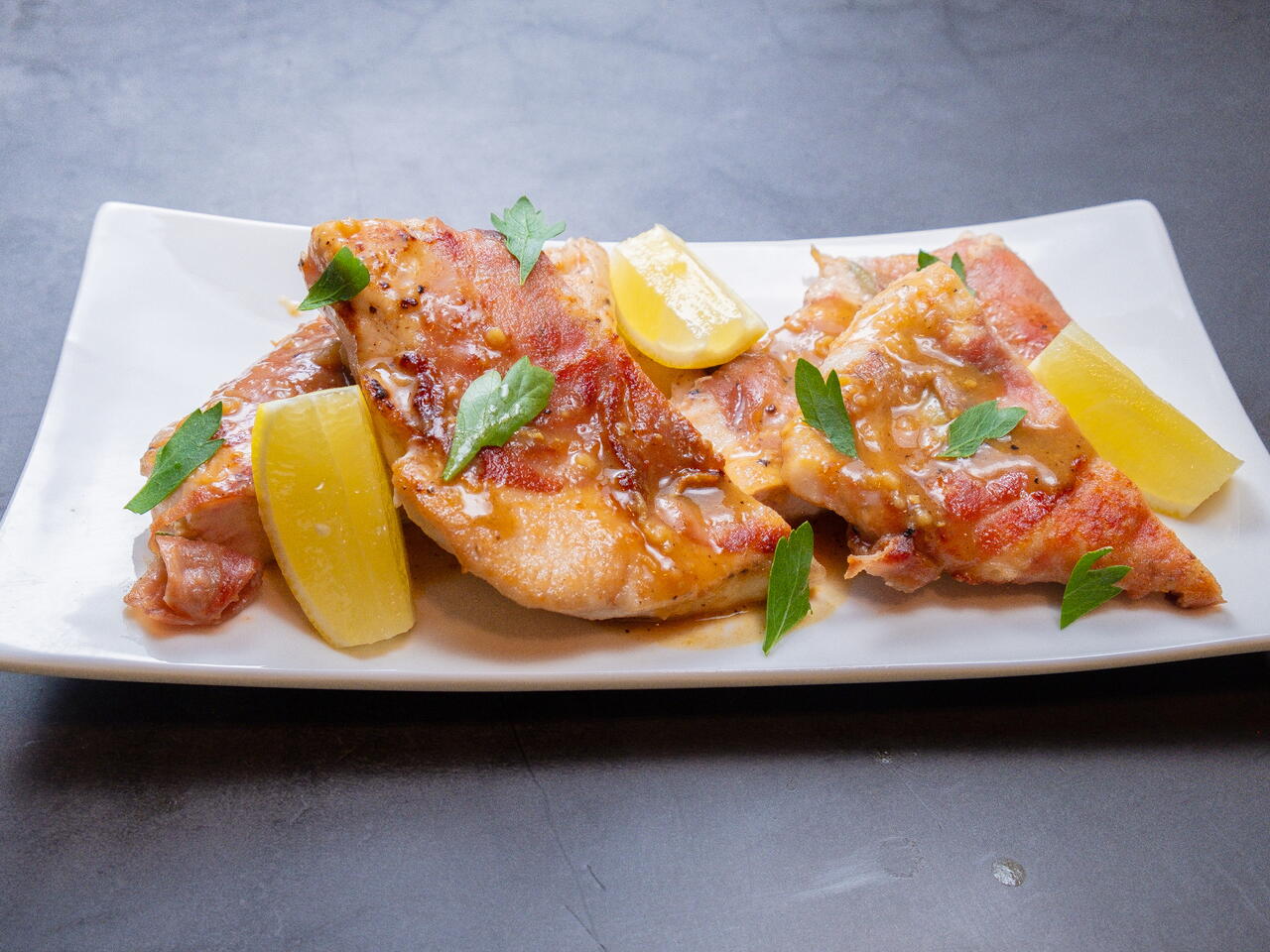 3 portions
20m
Saltimbocca is a fun, classic Italian dish. The original version uses veal, but chicken is probably more common at this point, at least in the US. This version calls for some fresh sage between the chicken and the prosciutto. I guess this isn't that uncommon, but I've never seen it before. I used La Quercia prosciutto, which is delicious, but quite thin. So don't worry too much about covering the chicken thoroughly.
What you will need
1.5 lb Boneless Skinless Chicken Breast
2 oz. Prosciutto
1 bunch Fresh Sage
Salt and Pepper as needed
1 cup AP Flour
2 Tbsp Unsalted Butter
1 tsp Better Than Bouillon Chicken Flavor
1 cup warm Water
(Nutritional facts 337 calories, 29.71 g fat, 9.71 g carbohydrates, 8.2 g protein, 71 mg cholesterol, 367 mg sodium)
How to cook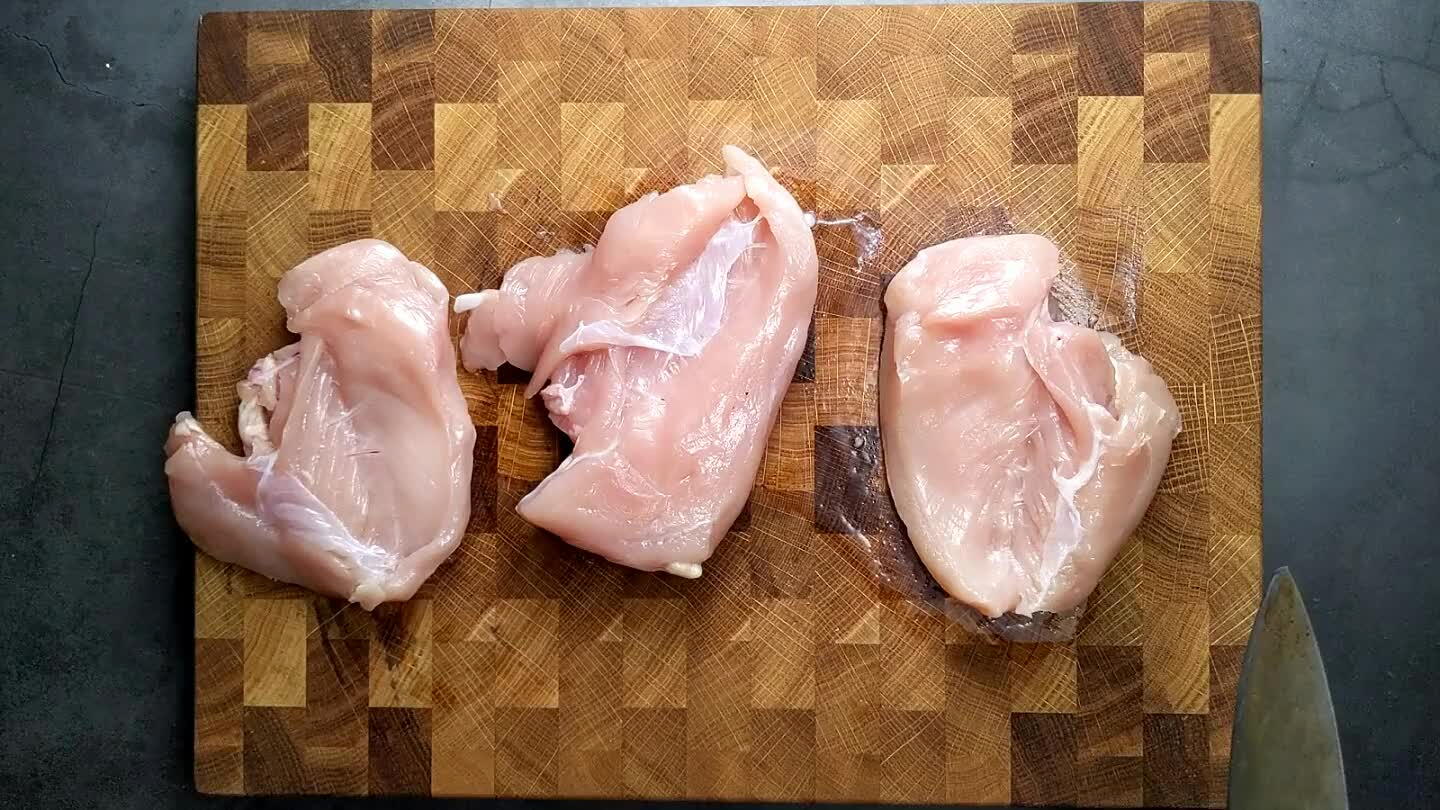 Remove any fat, gristle or hanging bits on the chicken breasts. I like to slice into the thickest part of the chicken and fold it outwards in order to make for a thinner and more uniform cutlet. Difficult to describe but you can see what I mean in the video.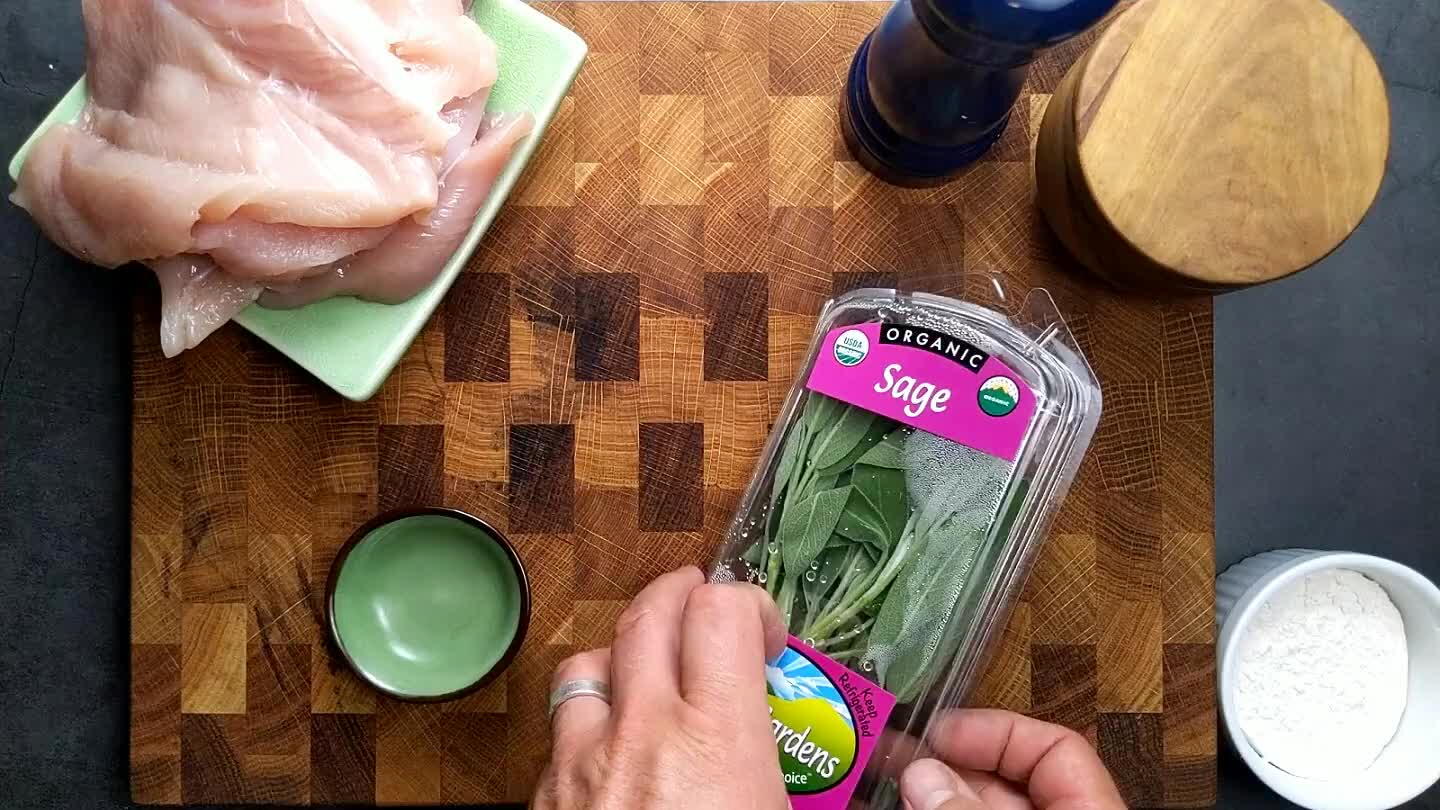 Pick some fresh sage. You'll need 2 or 3 leaves for each piece of chicken you plan to wrap.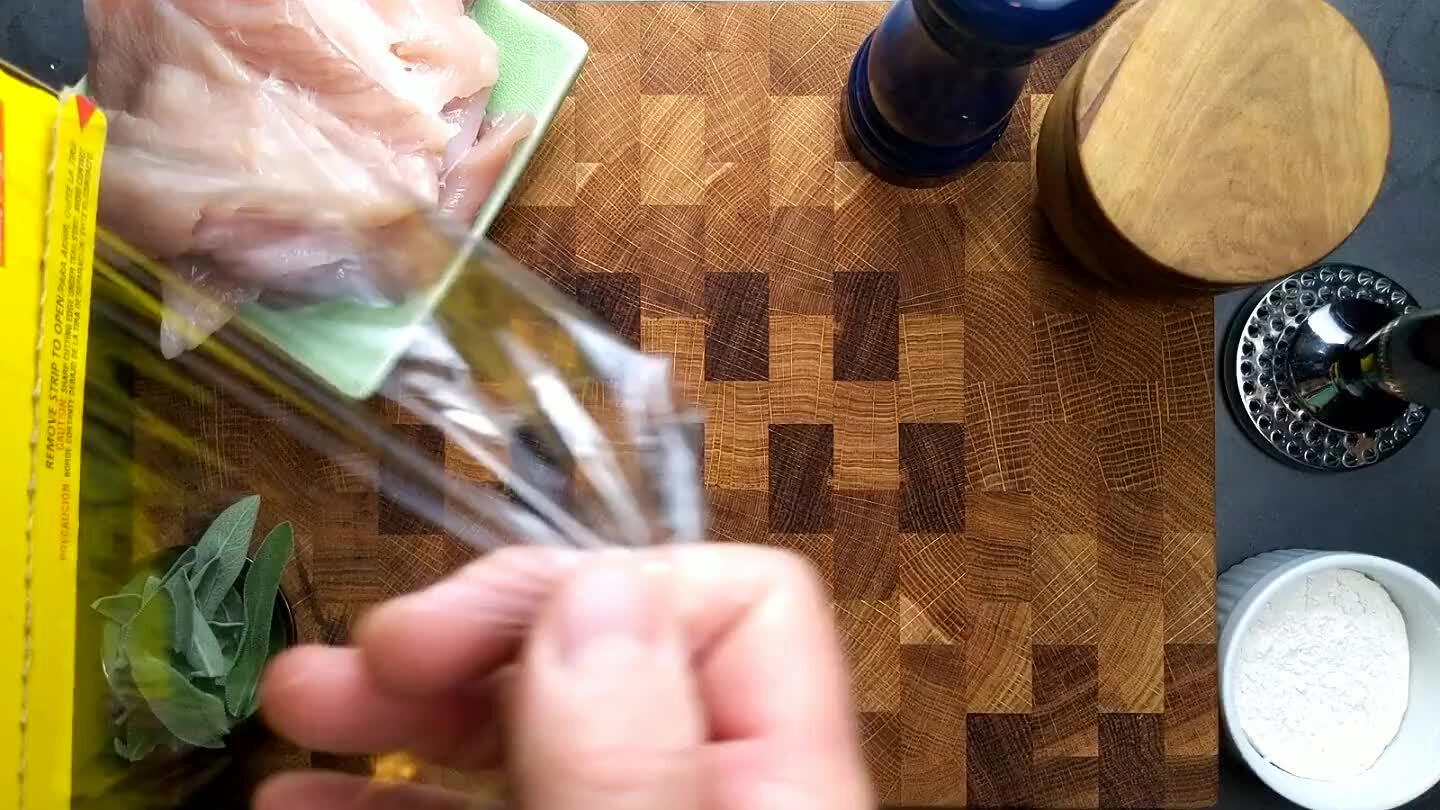 Now we're going to build our saltimbocca. Pull out a sheet of plastic wrap and place it on your cutting board.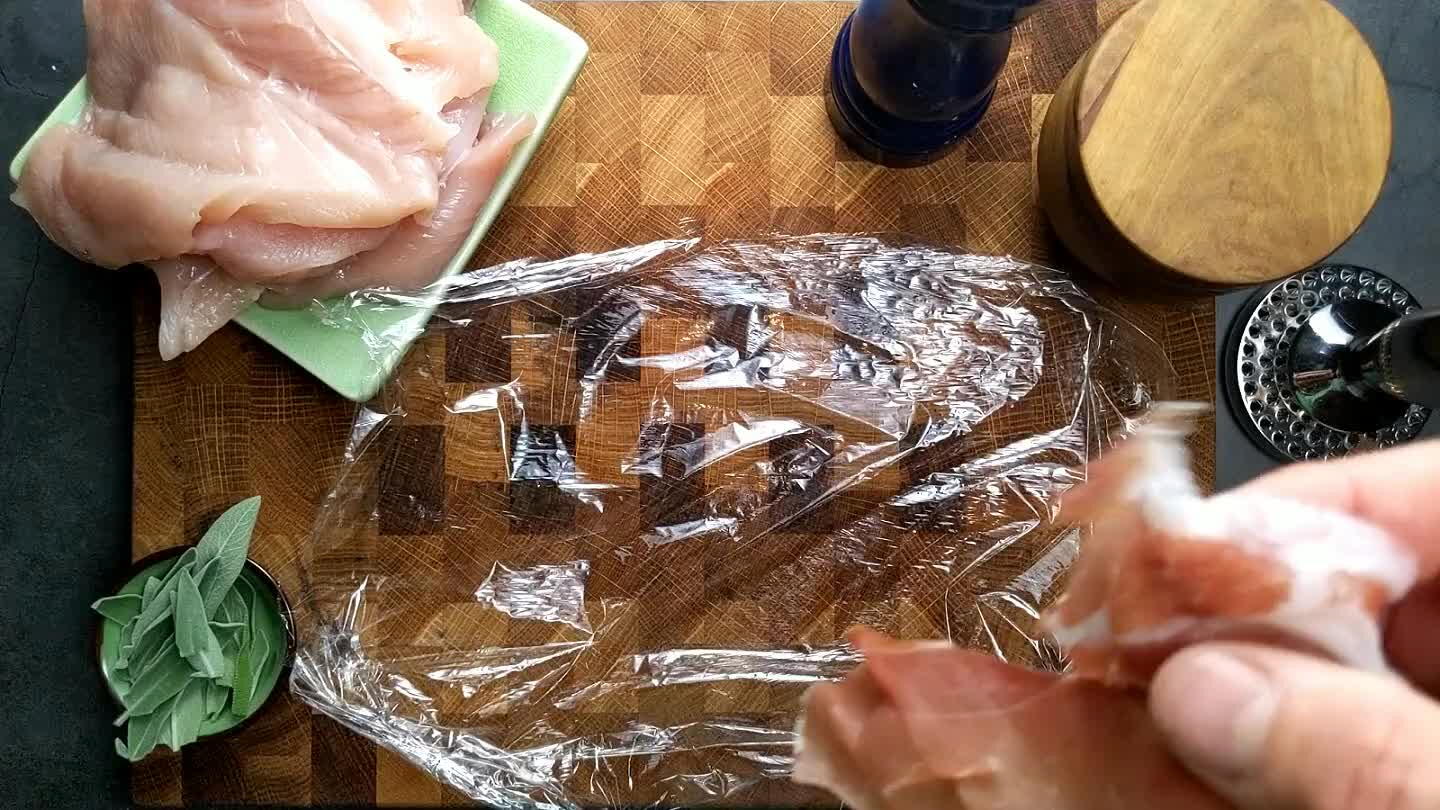 Arrange a couple of pieces of prosciutto on the plastic wrap, covering as wide an area as possible.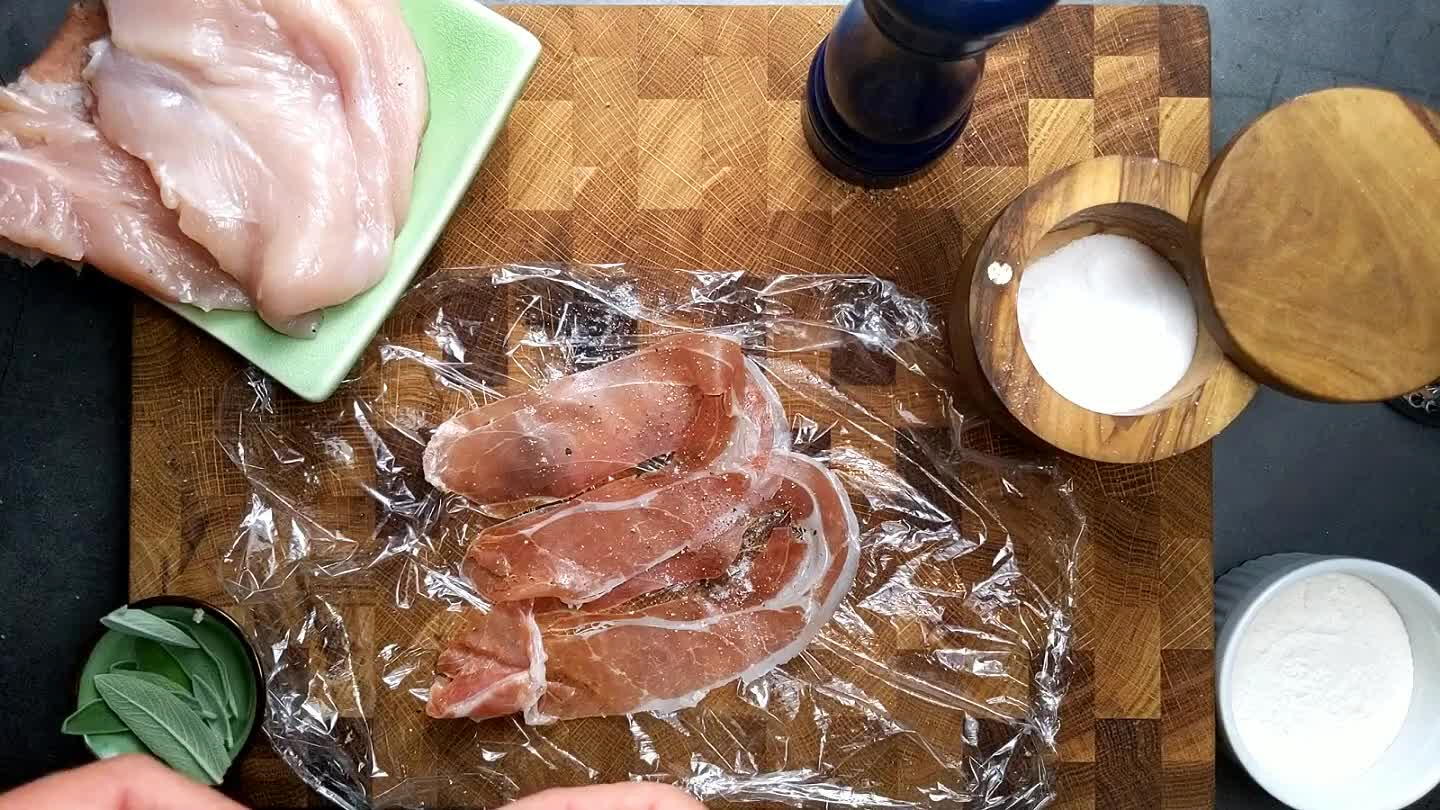 Tear each leaf of sage into several pieces. Scatter the sage over the prosciutto.
Season lightly. The prosciutto is salty, so you really don't need much.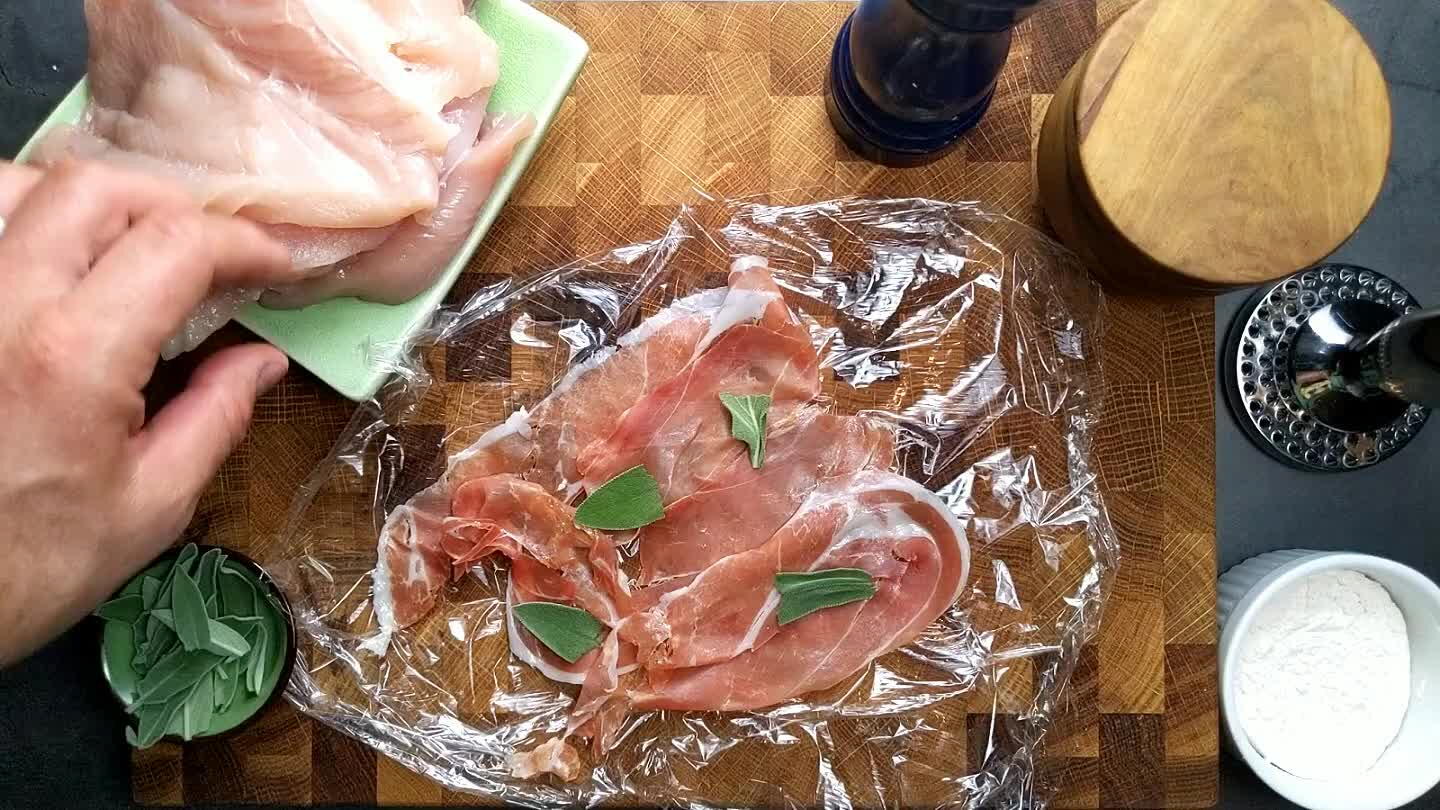 Place a piece of chicken in the middle of the prosciutto.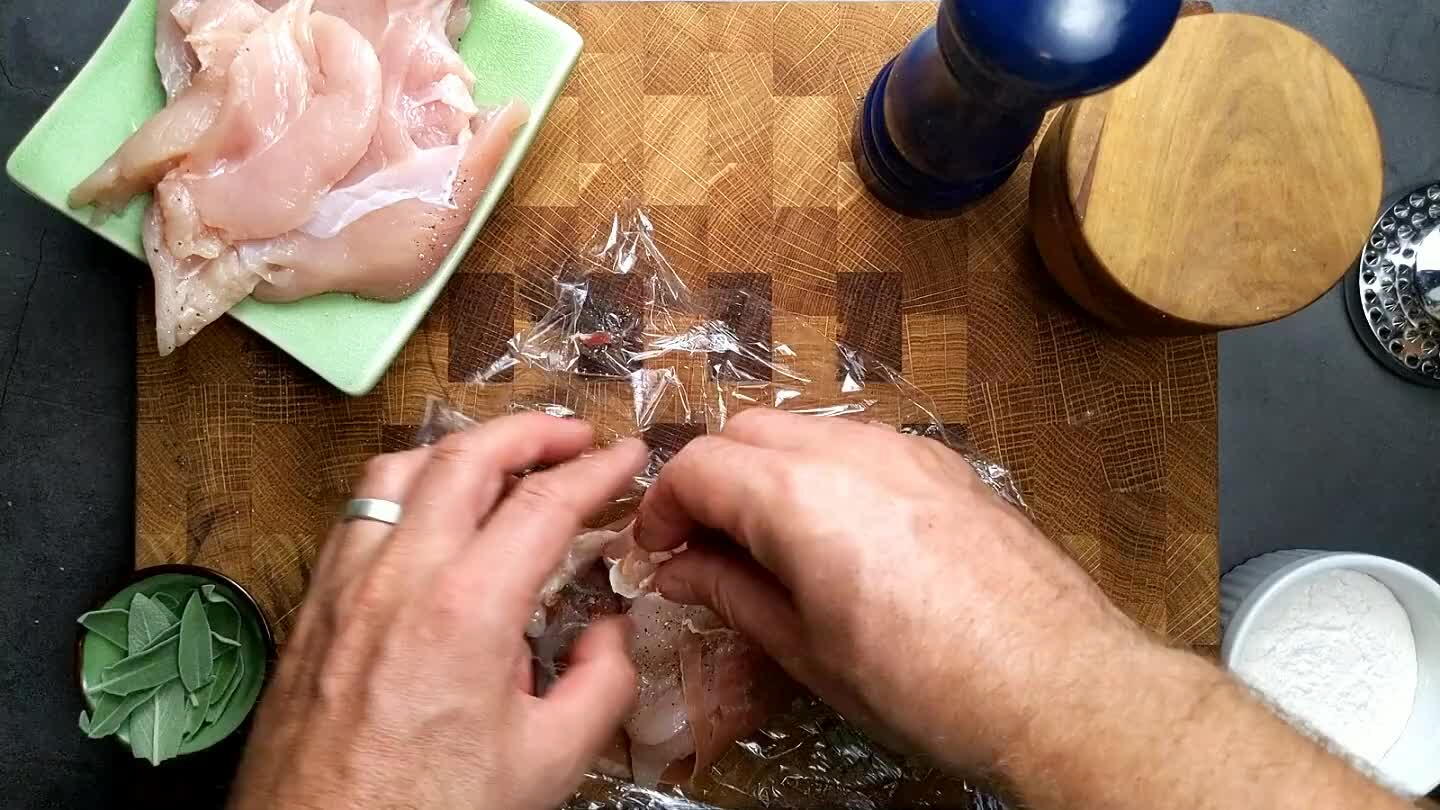 Pick up the edges of the prosciutto and wrap it around the chicken as much as possible. It might not stretch completely around the chicken, but that's fine. Then, enclose the cutlet completely in plastic wrap.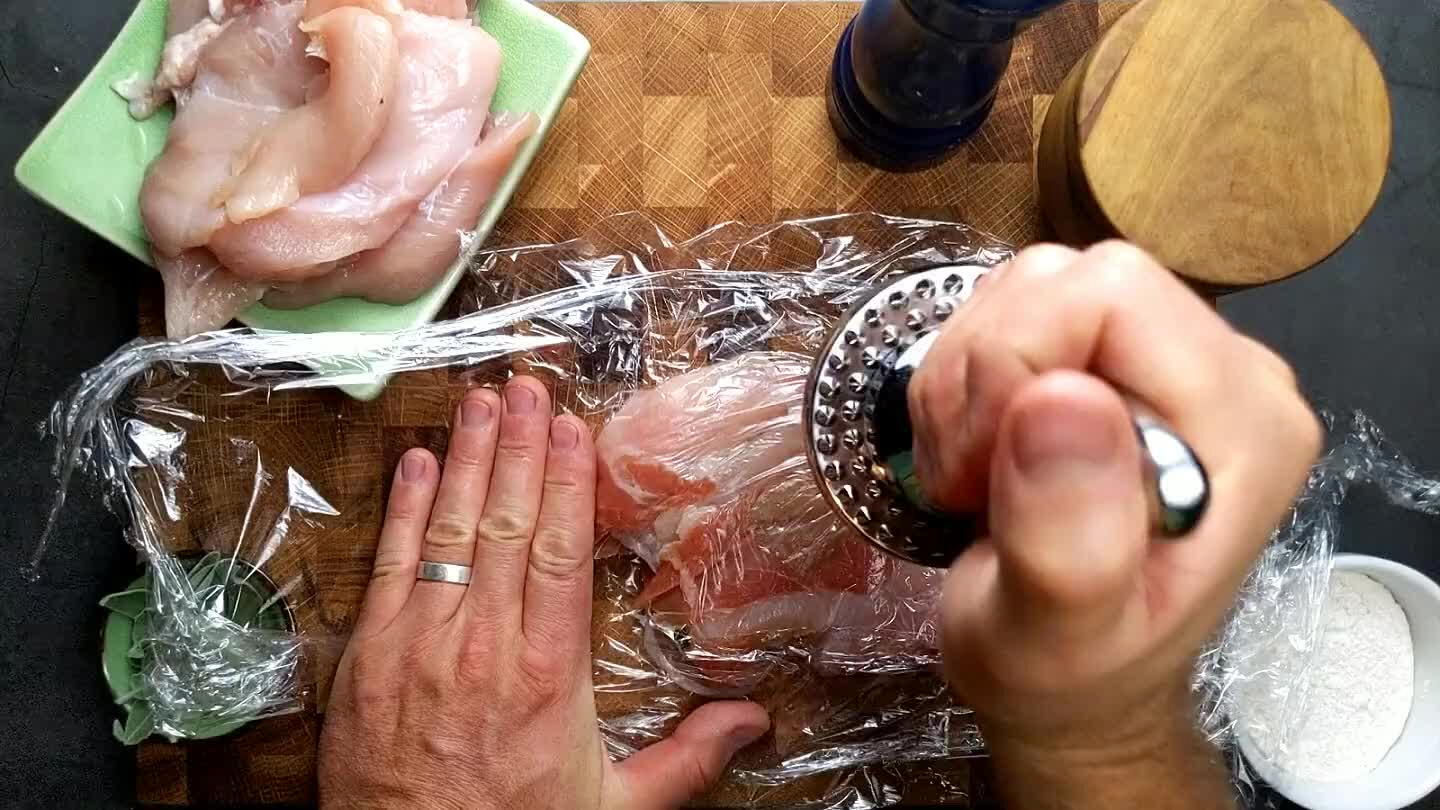 Take a heavy skillet or the smooth side of a meat tenderizer and give the chicken a few good Thwacks to flatten it out a little.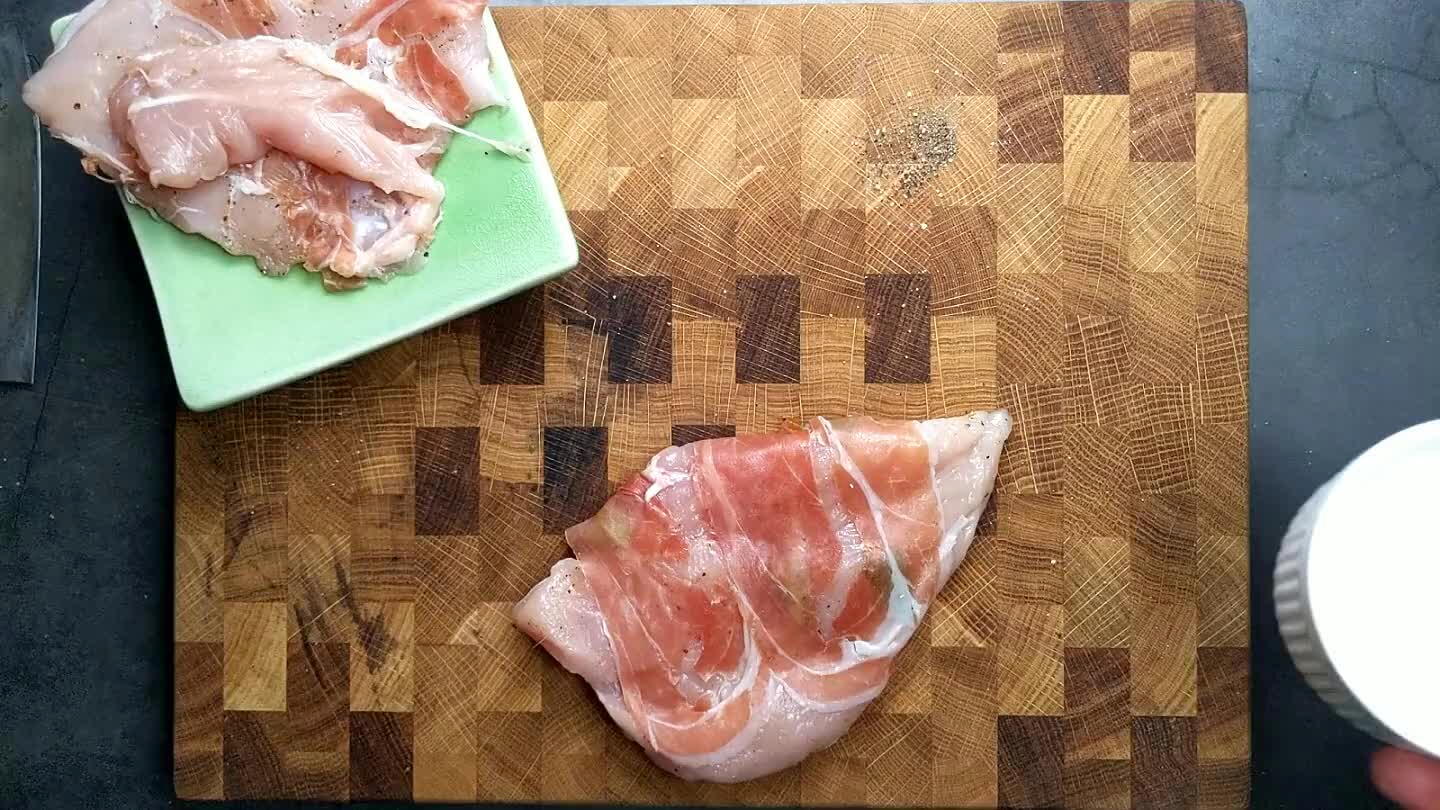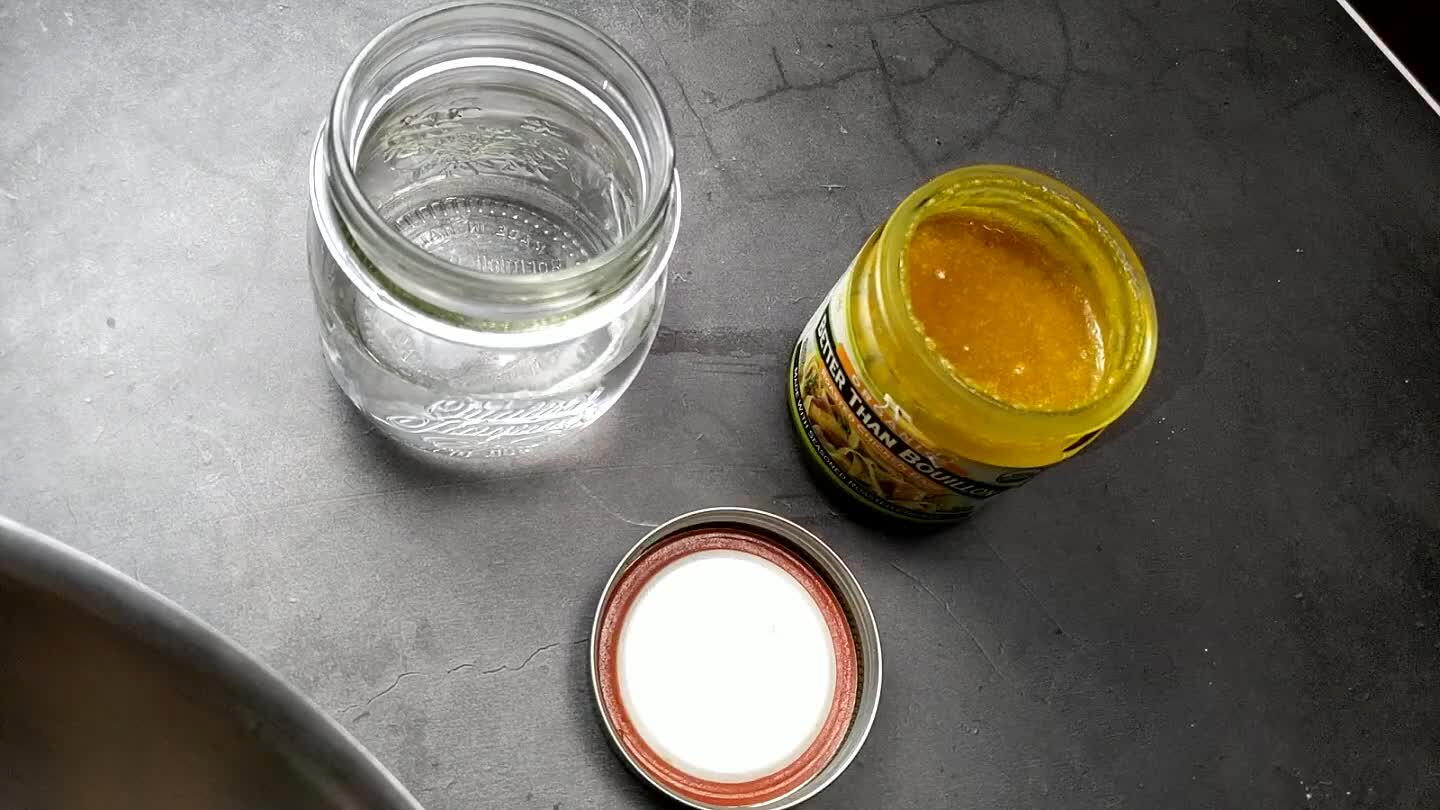 Prepare some chicken broth by mixing 1 tsp of Chicken flavored Better than Bouillon with 1 cup of warm water. Or feel free to use your own favorite chicken broth.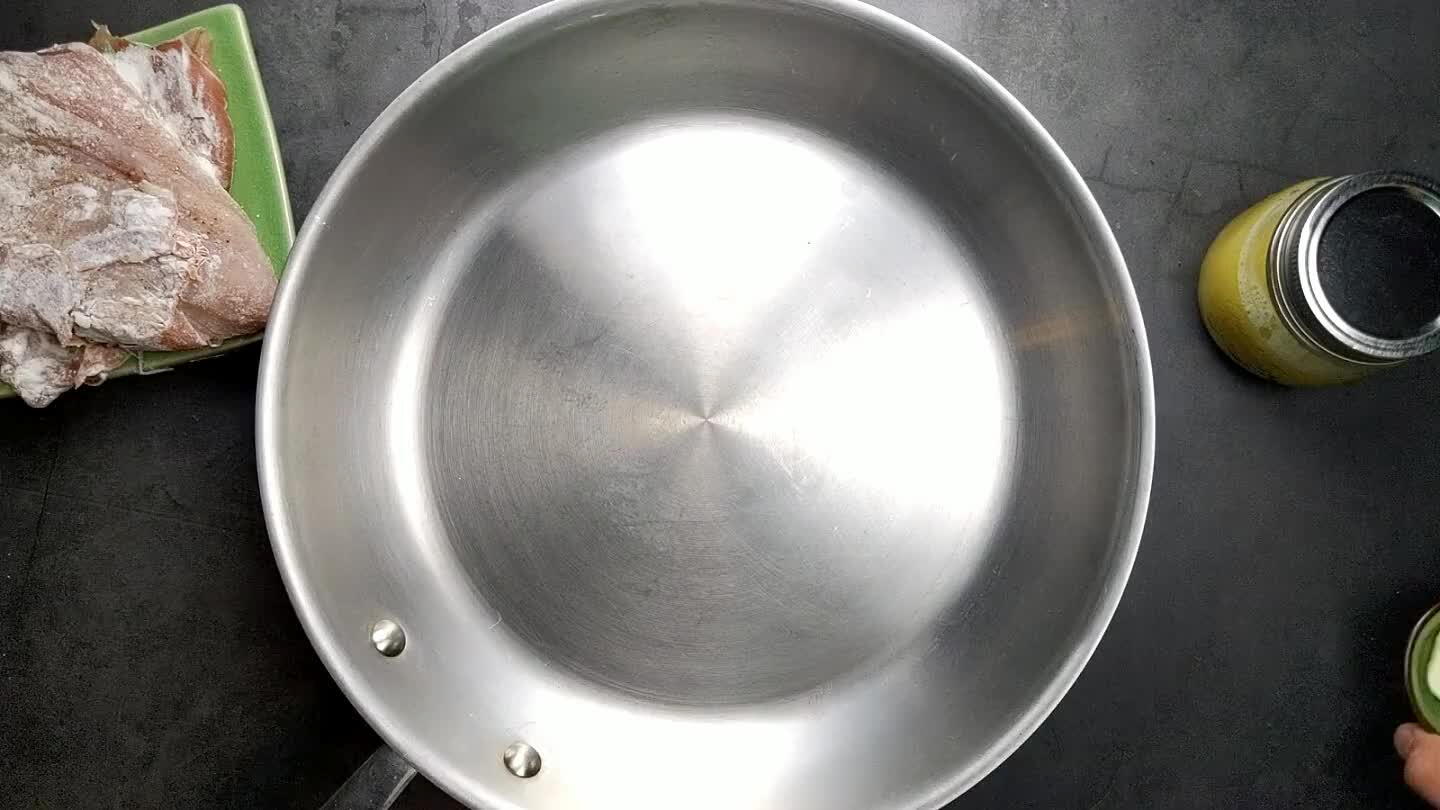 Melt some butter in a frying pan over medium heat.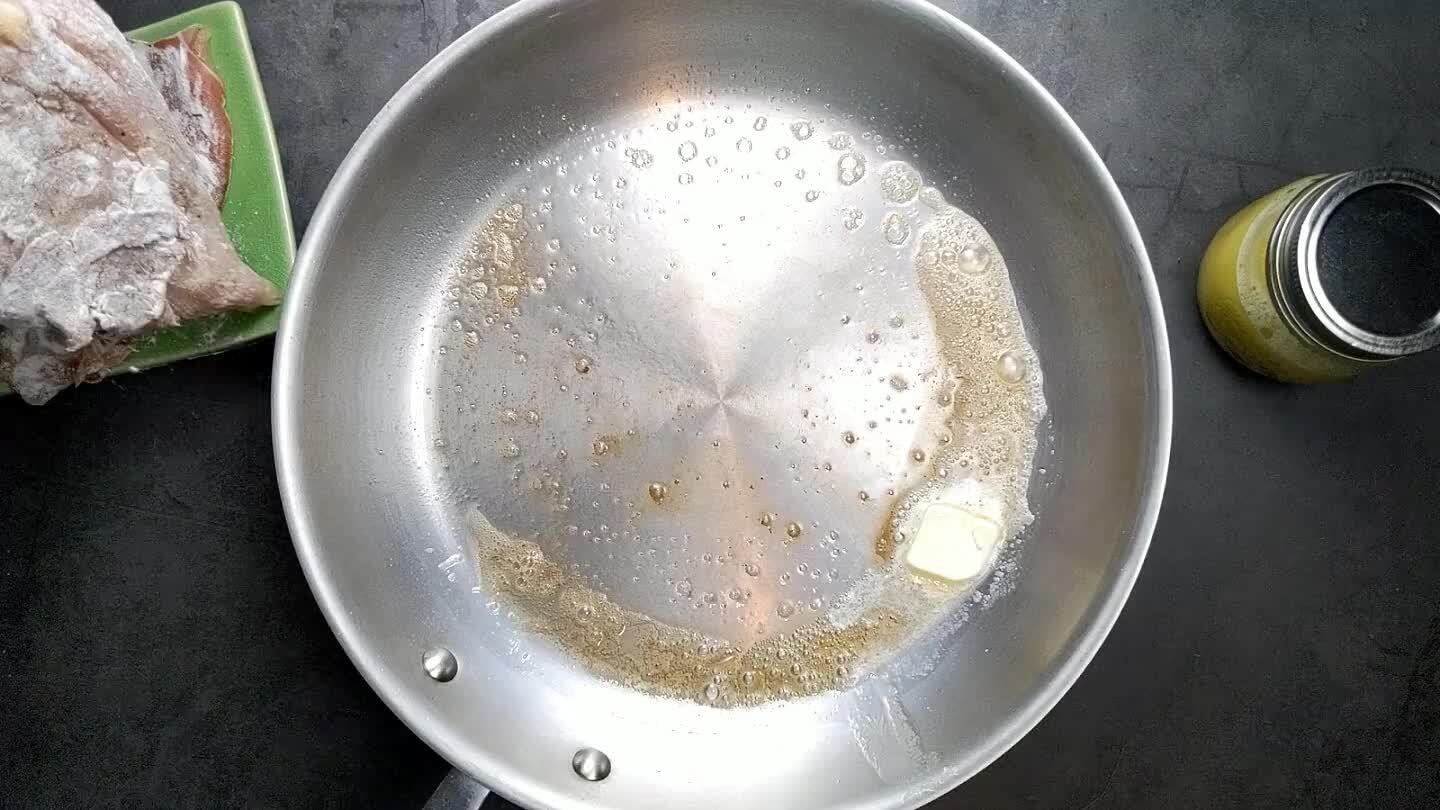 When the butter begins to bubble, slide the cutlets into the pan.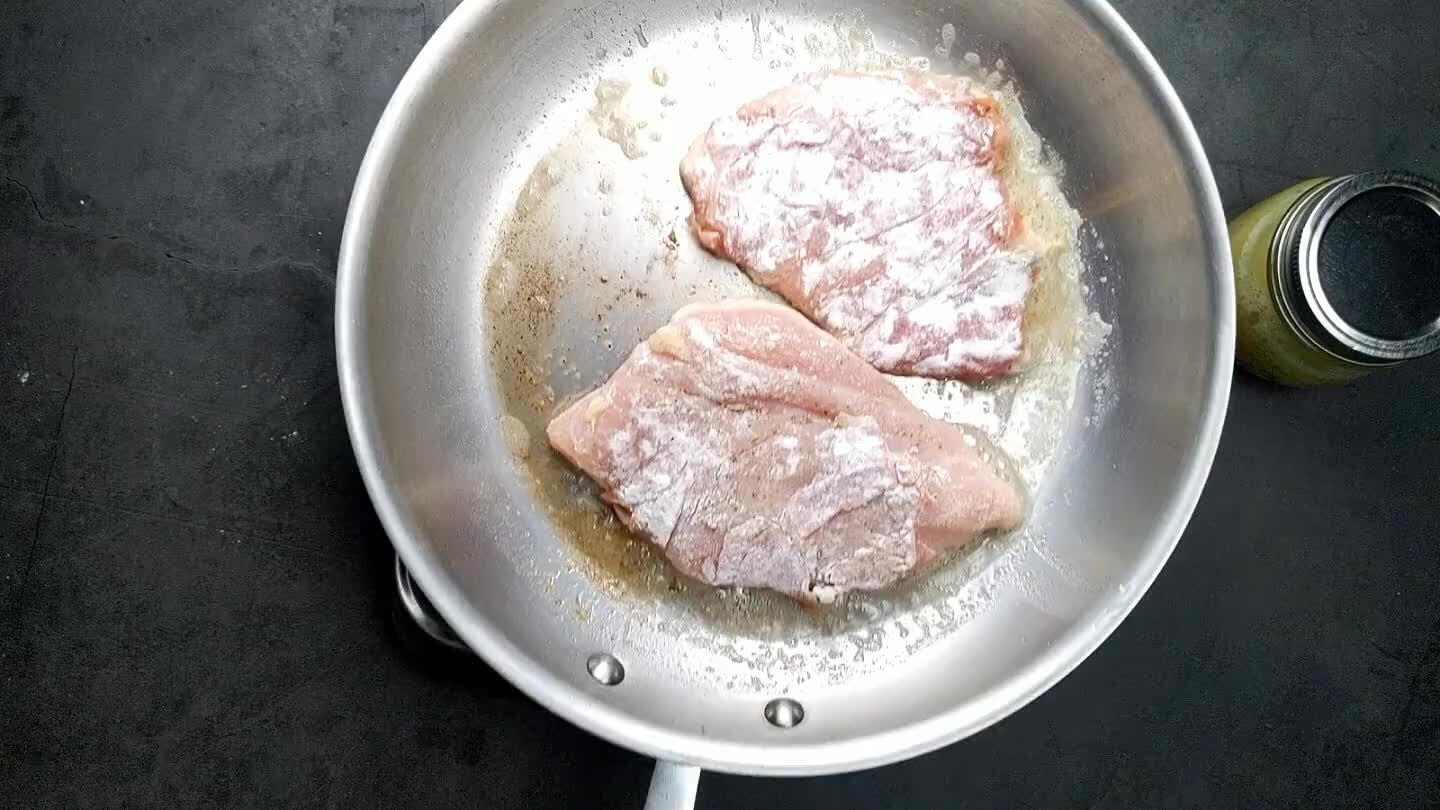 Once browned on one side, flip the cutlets to brown the opposite side.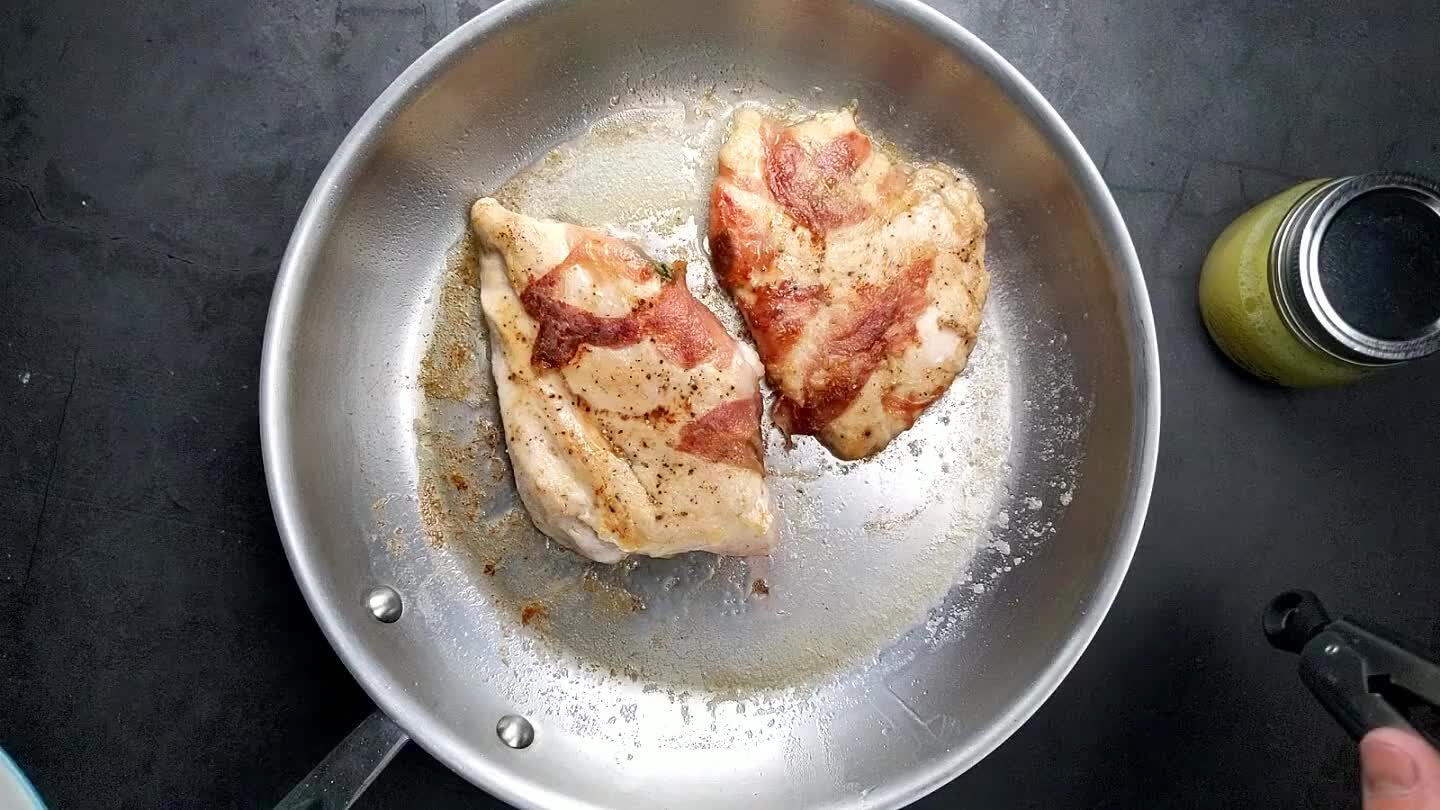 Once browned on both sides, remove the cutlets from the pan and set aside. Now we'll make a simple pan sauce.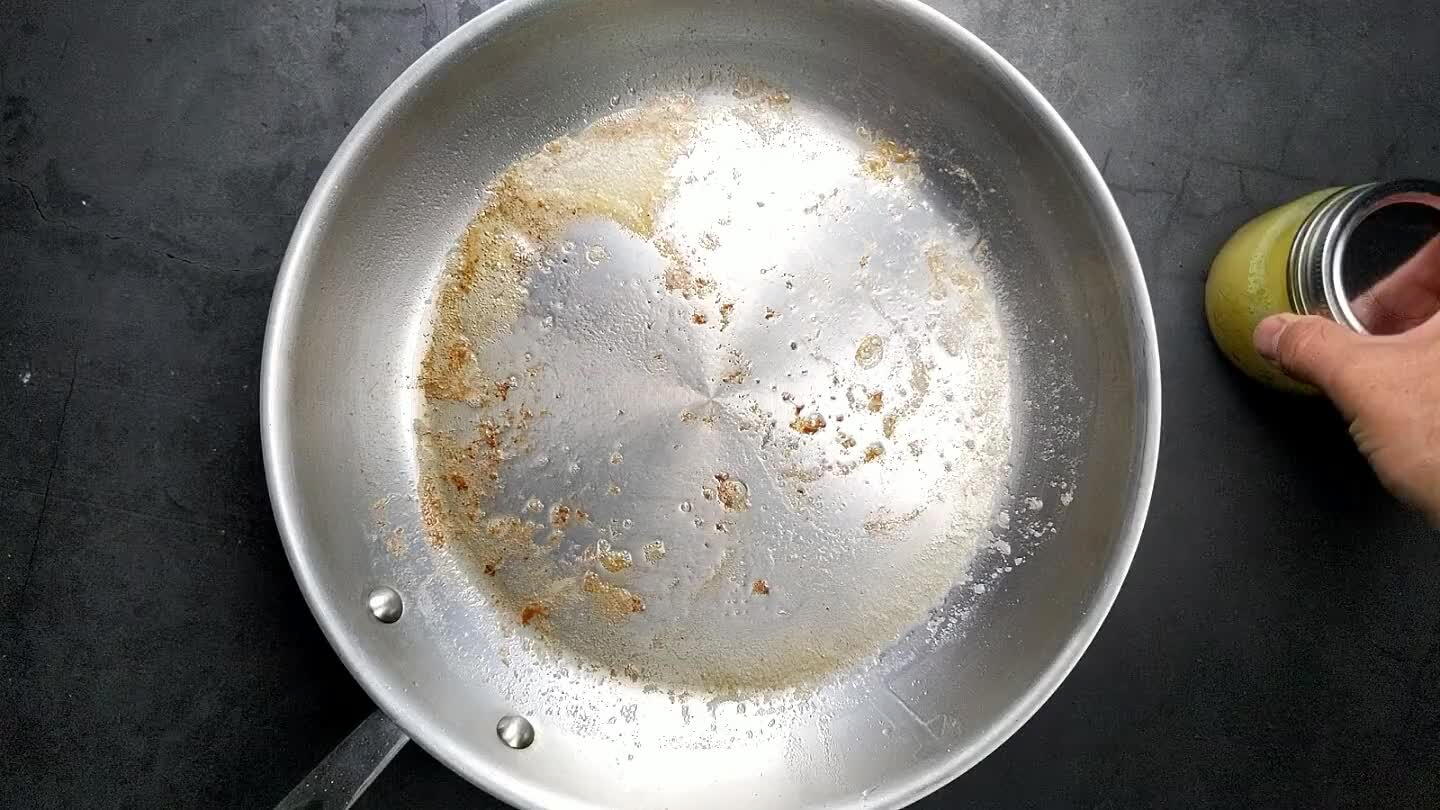 If you happen to have some white wine or other light flavored alcohol, add a splash of that before adding the broth. Otherwise, go straight to the chicken broth. Pour it in. Scrape the pan to release any of those tasty bits stuck to the bottom.
Simmer over medium-low to thicken slightly. Add a little salt and pepper if you think it needs it, but it might be salty already from the broth.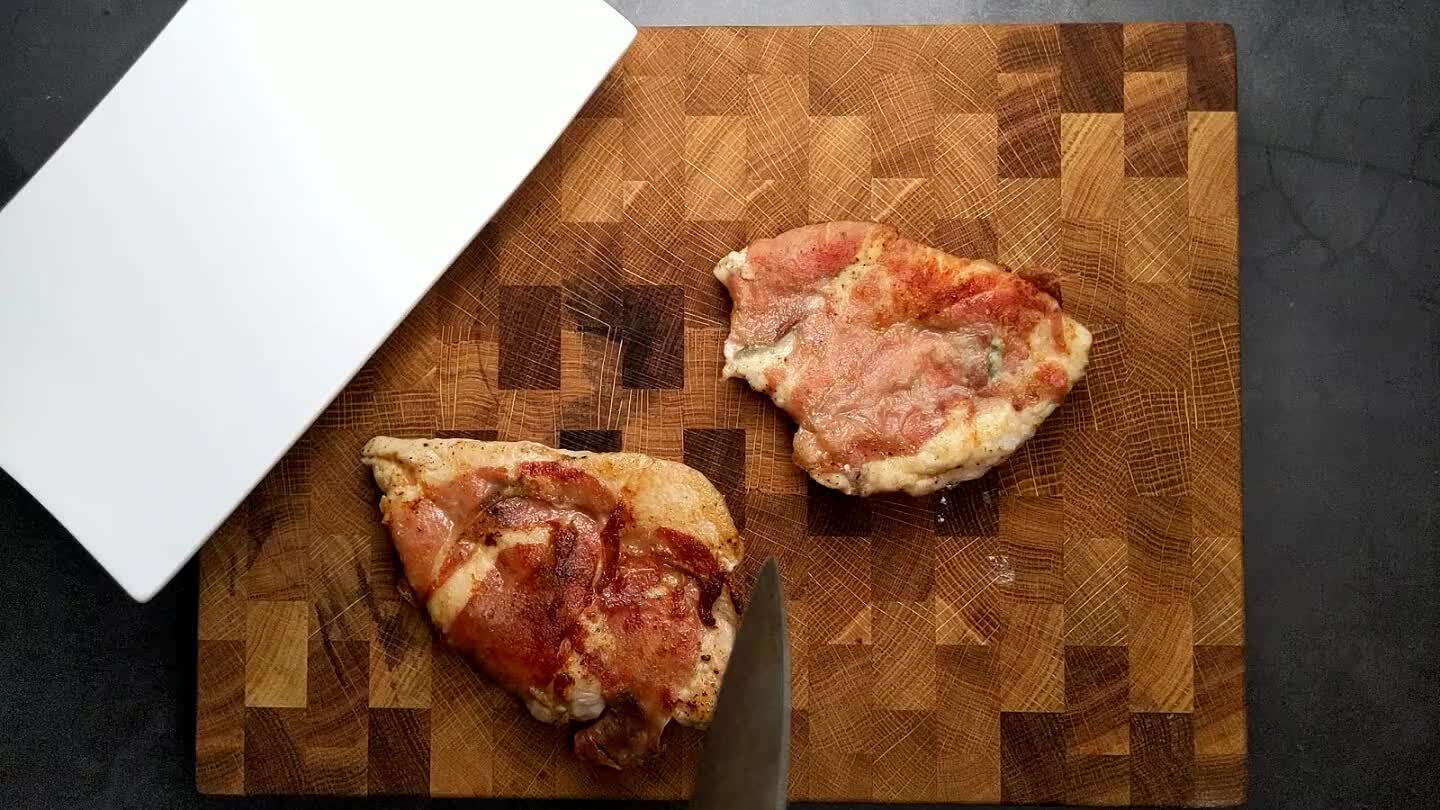 Arrange the cutlets on a plate.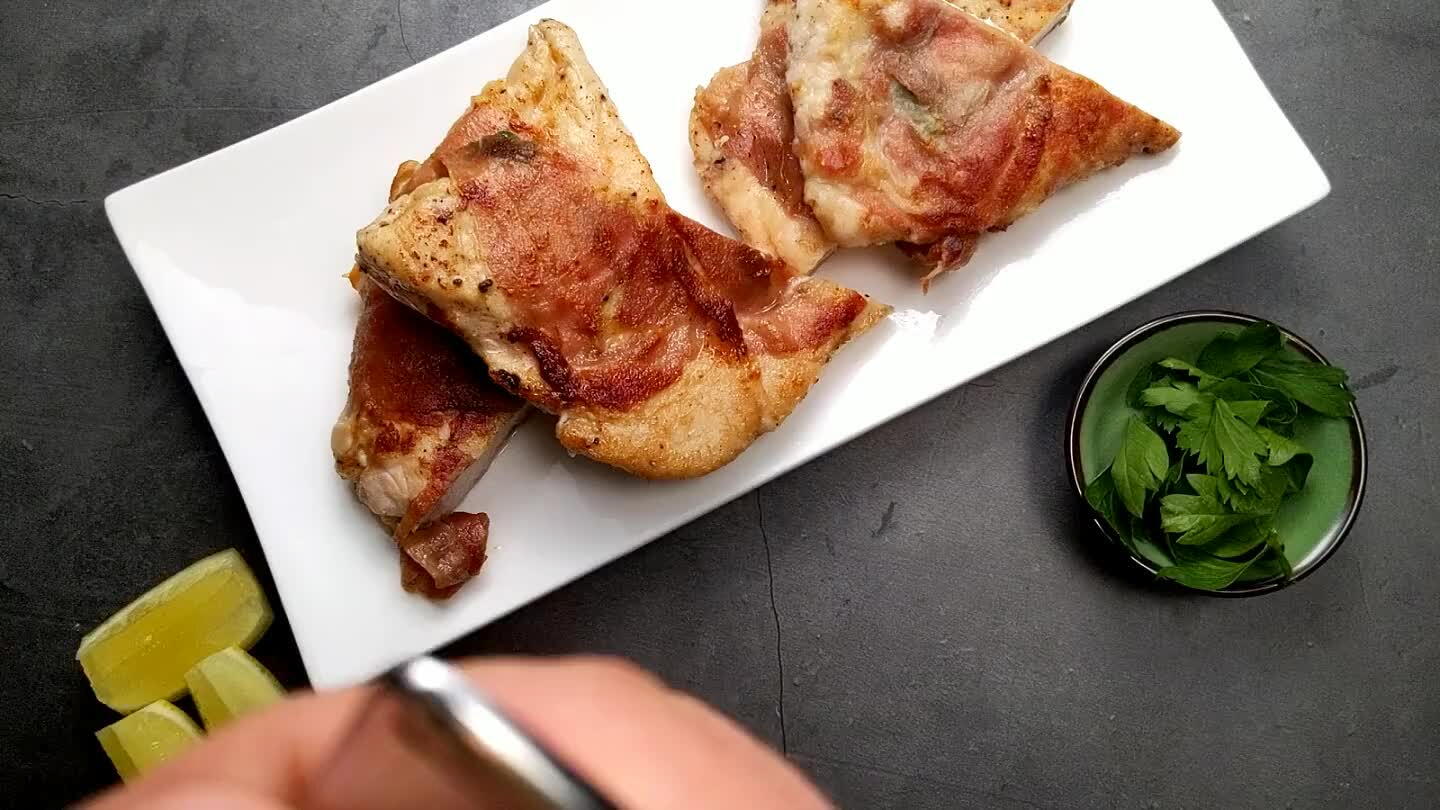 Drizzle some of the pan sauce over the top.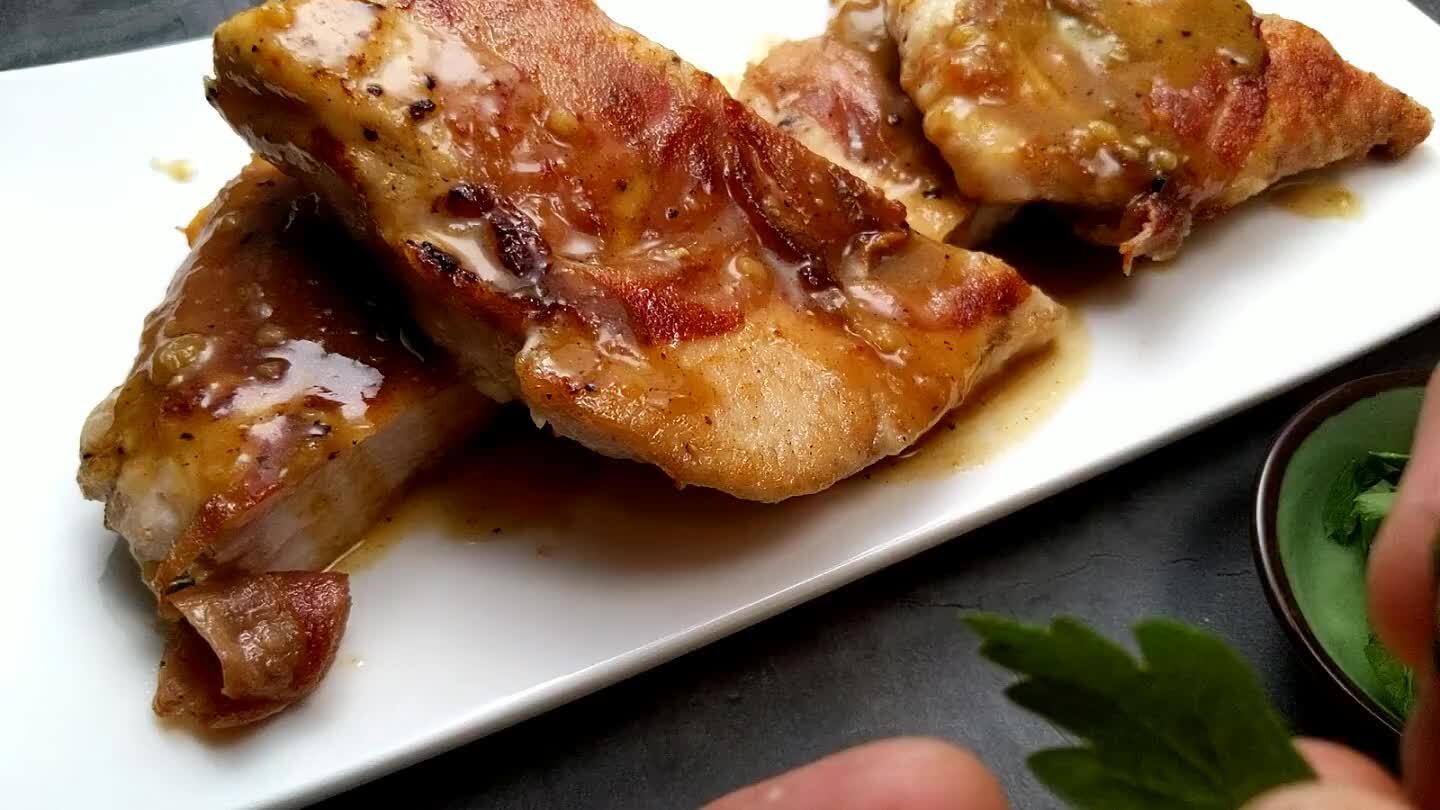 Add a few torn leaves of fresh Italian Parsley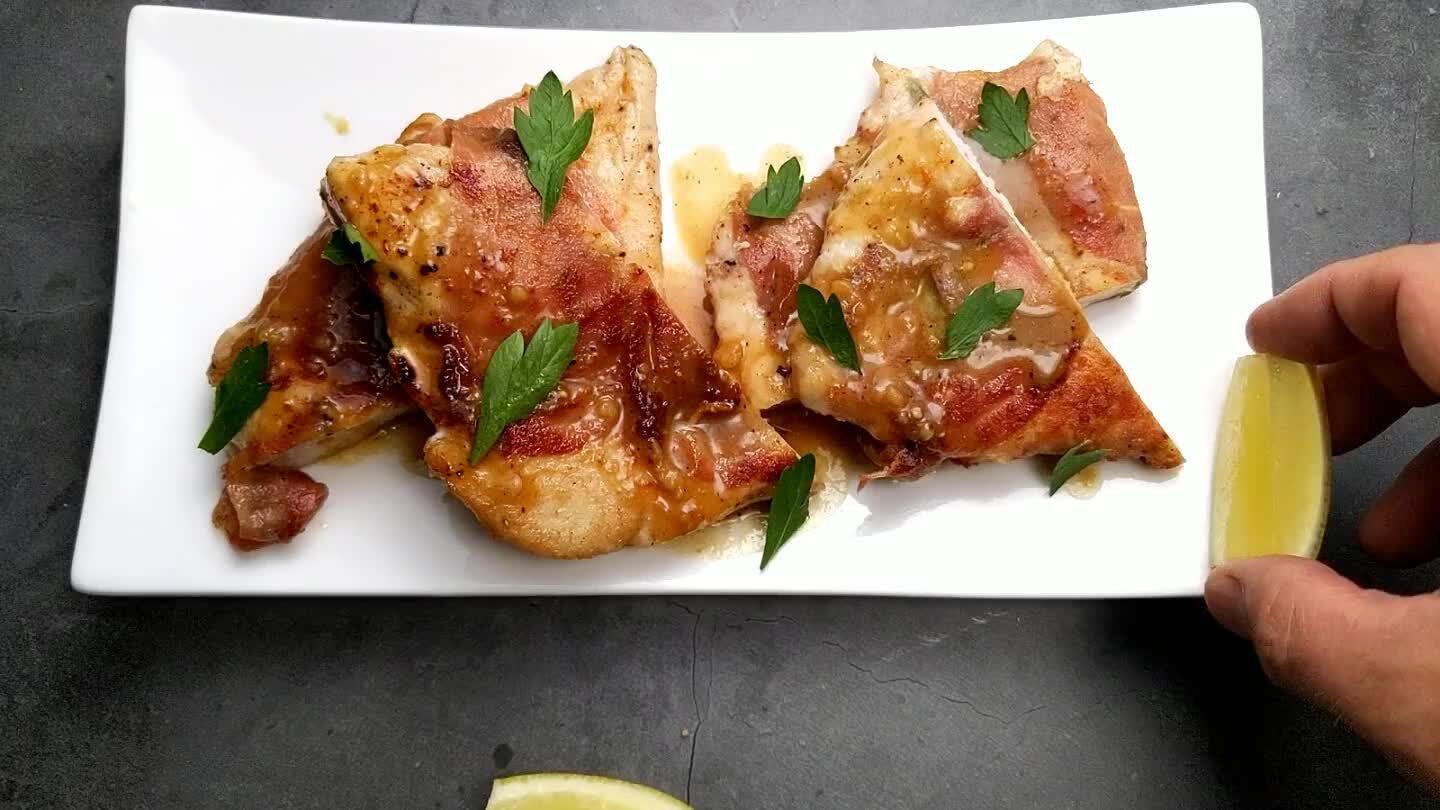 Cut some lemons wedges to serve alongside. The lemon really brings it all together.