This is how you make a roux to thicken sauces like gravy or bechamel. Adjust the cooking time to get a light, medium or dark roux.
What you will need
2 tbsp butter
2 tbsp flour
How to cook
2 tbsp butter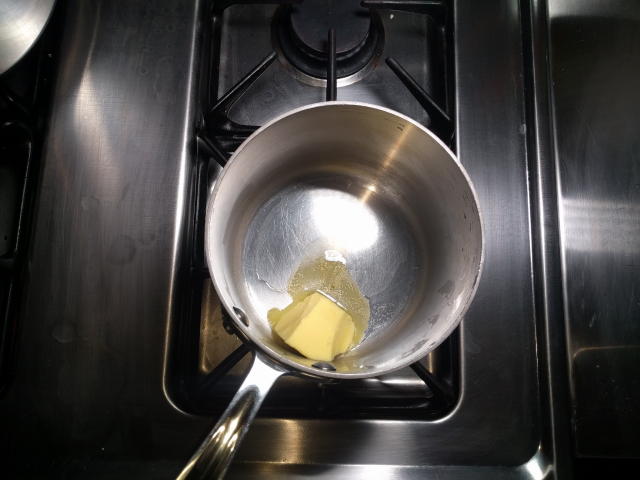 In a saucepan, melt the butter.
2 tbsp flour
Stir in the flour as the butter melts.
Simmer
Heat over medium-low, stirring frequently with a whisk or spatula to keep any chunks from sticking to the bottom of the pan and burning.
Toasty brown
Cook to desired color (4-7 minutes). A nice foxy Brown is good. Remove from heat. You can make extra and store it in the freezer or go ahead and use it in a sauce right away.