Sage and Sausage Stuffing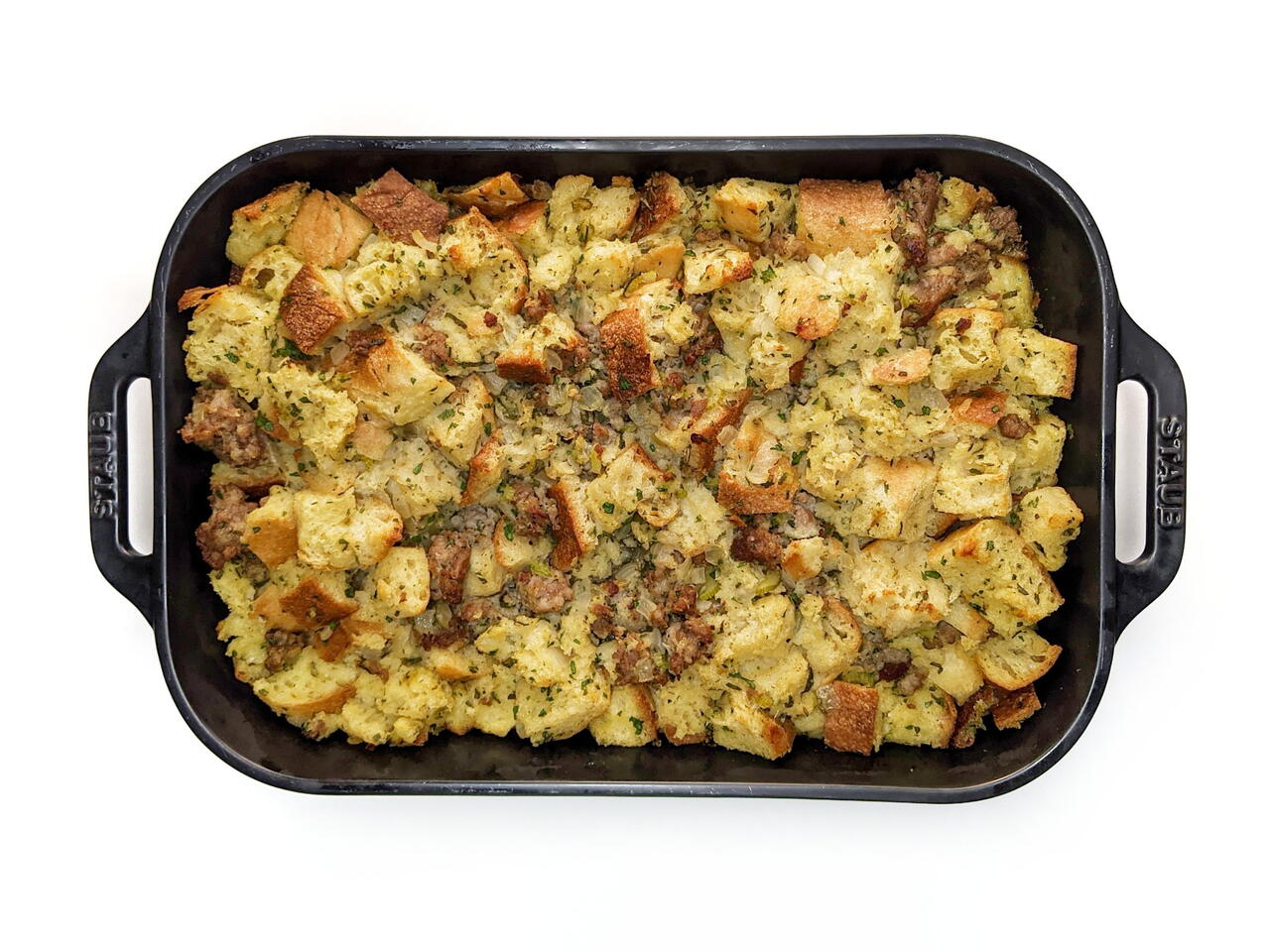 What you will need
2 lb French Bread
2 cloves Garlic
1 Yellow Onion
4 ribs Celery
1/2 bunch Sage
1/2 bunch Italian Parsley
1/2 cup Unsalted Butter
1 1/2 lb Italian Sausage
3 Eggs
4 cups Water
1/4 cup Chicken Bouillon
Salt
Black Pepper
(Nutritional facts 142 calories, 5.63 g fat, 18.33 g carbohydrates, 4.75 g protein, 54 mg cholesterol, 375 mg sodium)
How to cook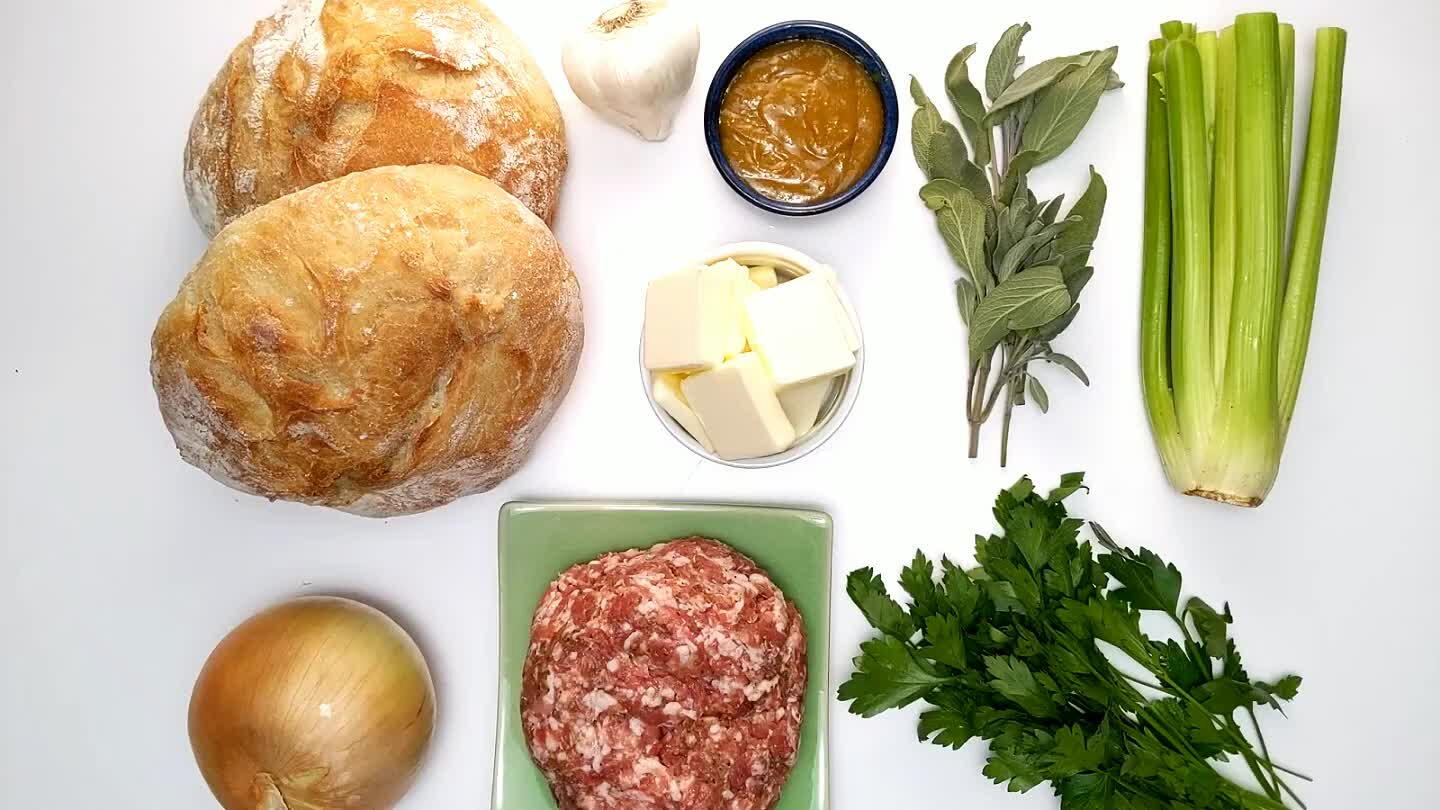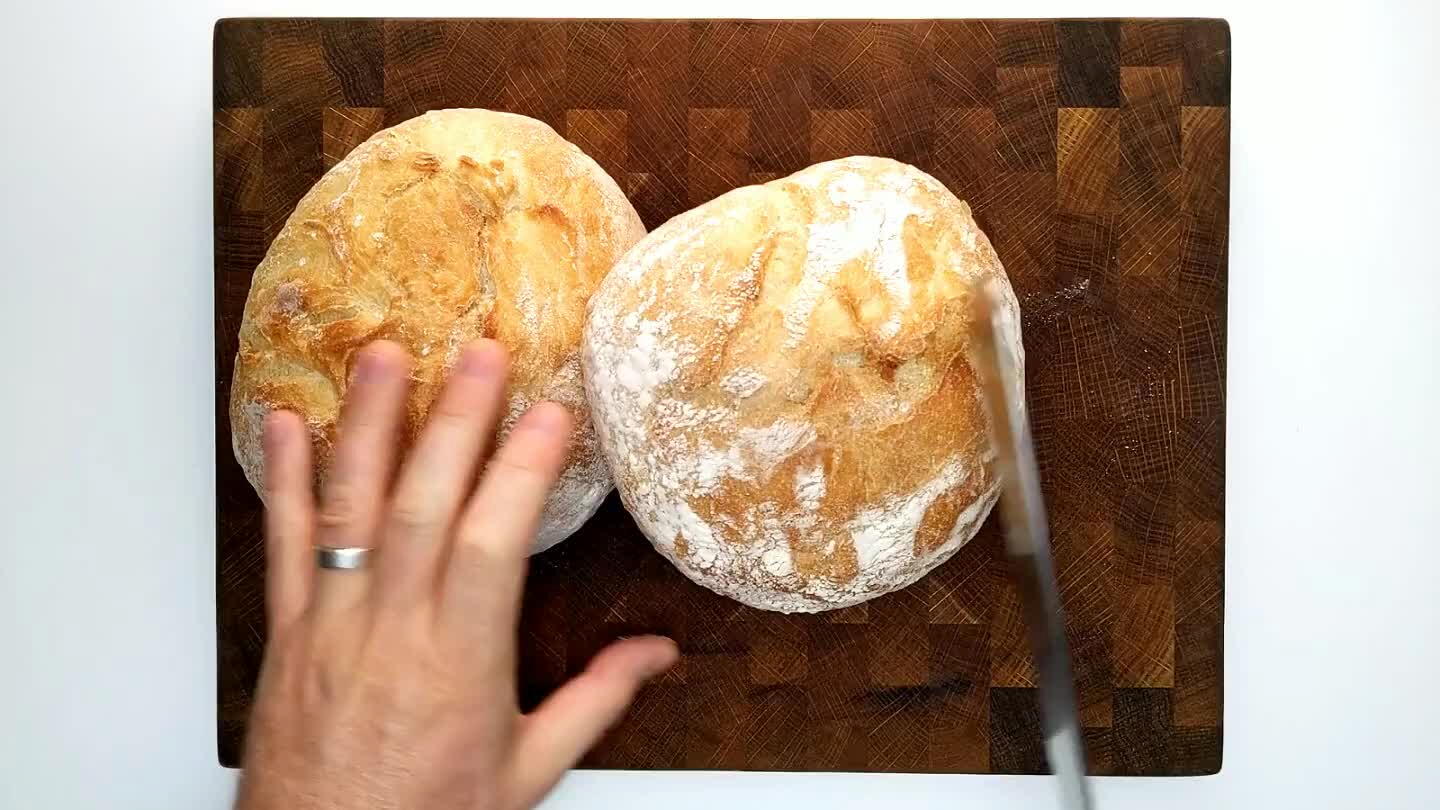 Dice the bread into chunks, around 1" wide.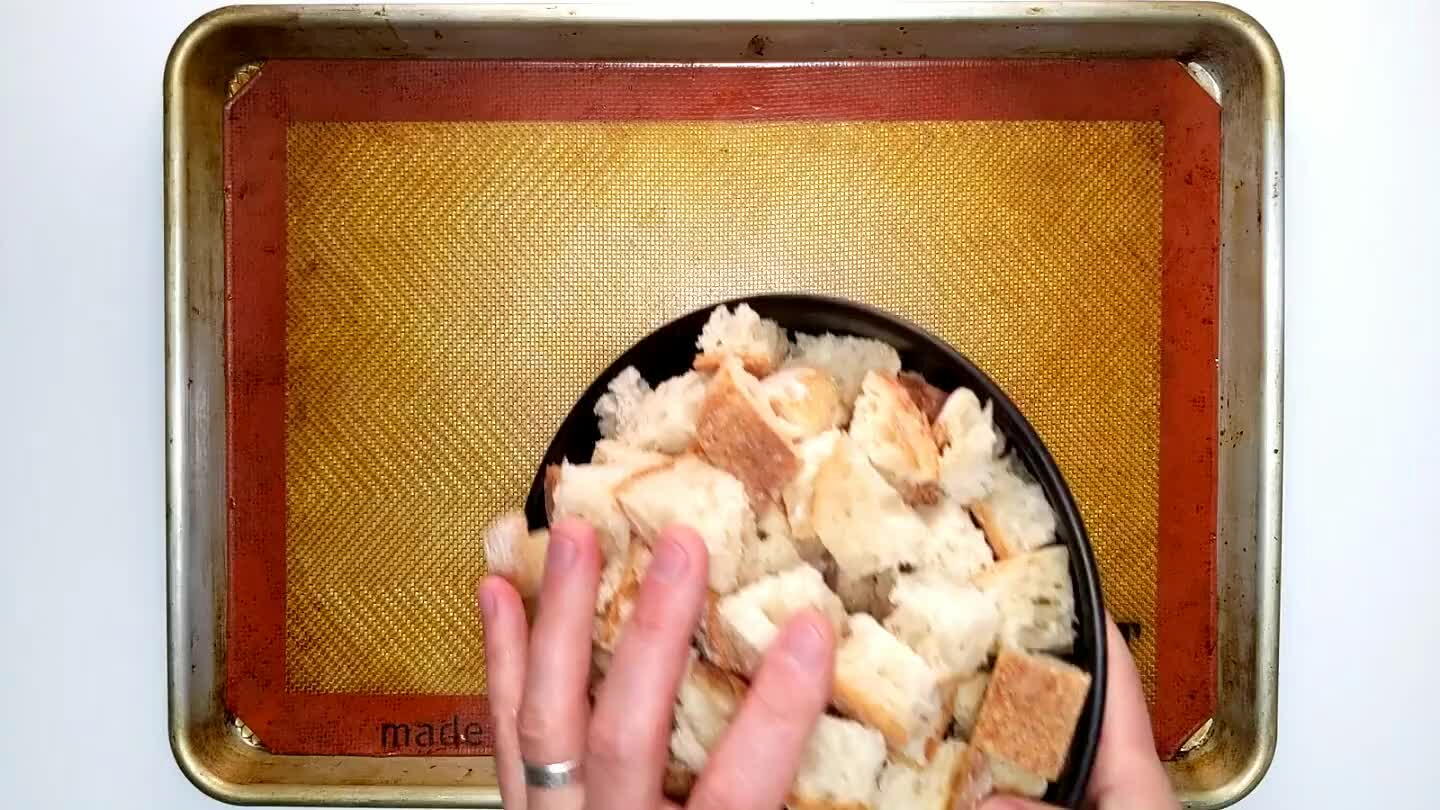 Spread the bread chunks out in a single layer on a baking sheet. Bake for about 50 minutes. Drying the bread chunks out in this manner will greatly improve the texture of your stuffing.
Peel garlic cloves and chop or grate to a fine paste.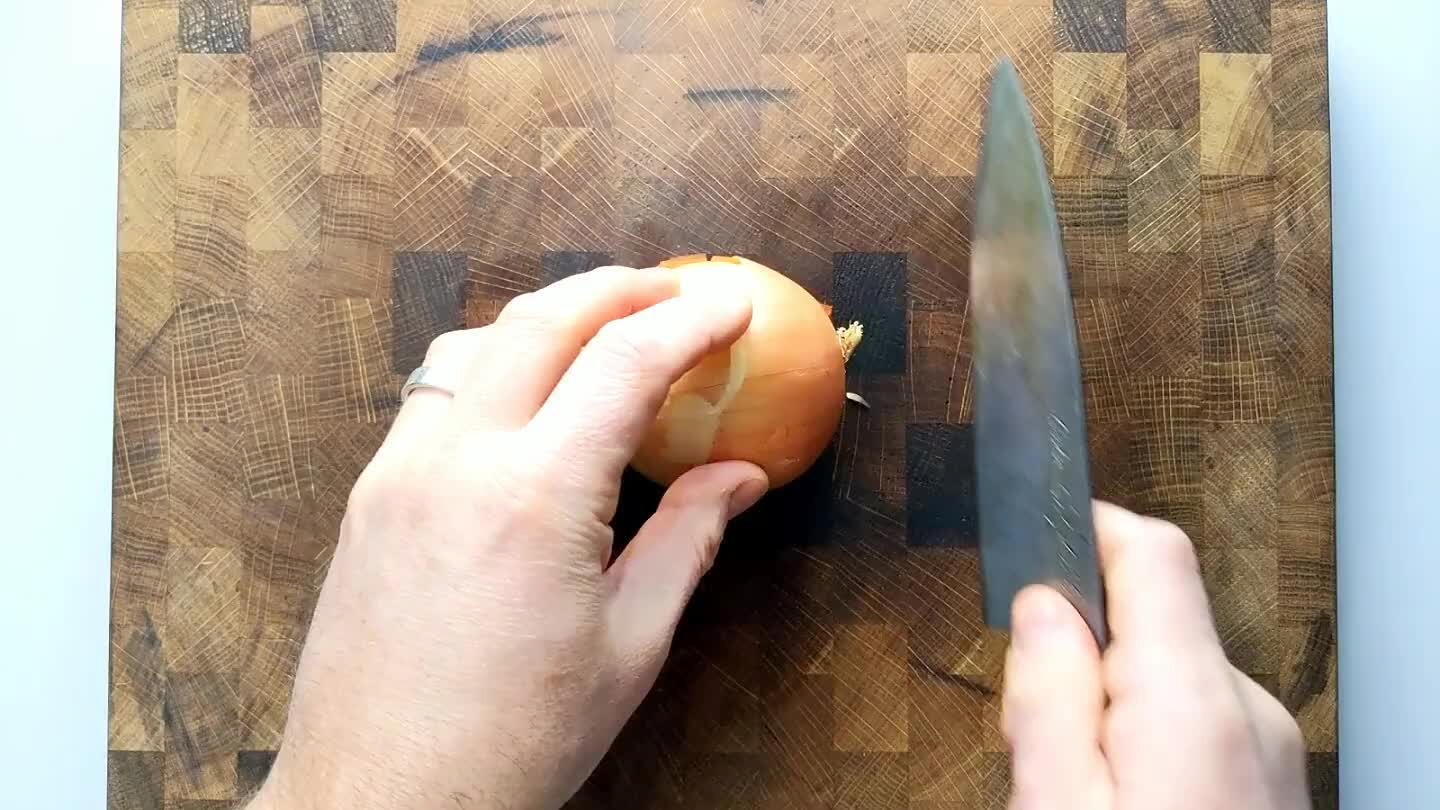 Dice the onion as finely as possible. Remove the stem tip and slice in half through the stem to root axis. Slice finely from the top, perpendicular to the sliced stem face without cutting through the root end. Then slice into the stem face several times with the blade parallel to the board to complete a hatch pattern. Slice again from the top perpendicular to the previous slice to dice finely.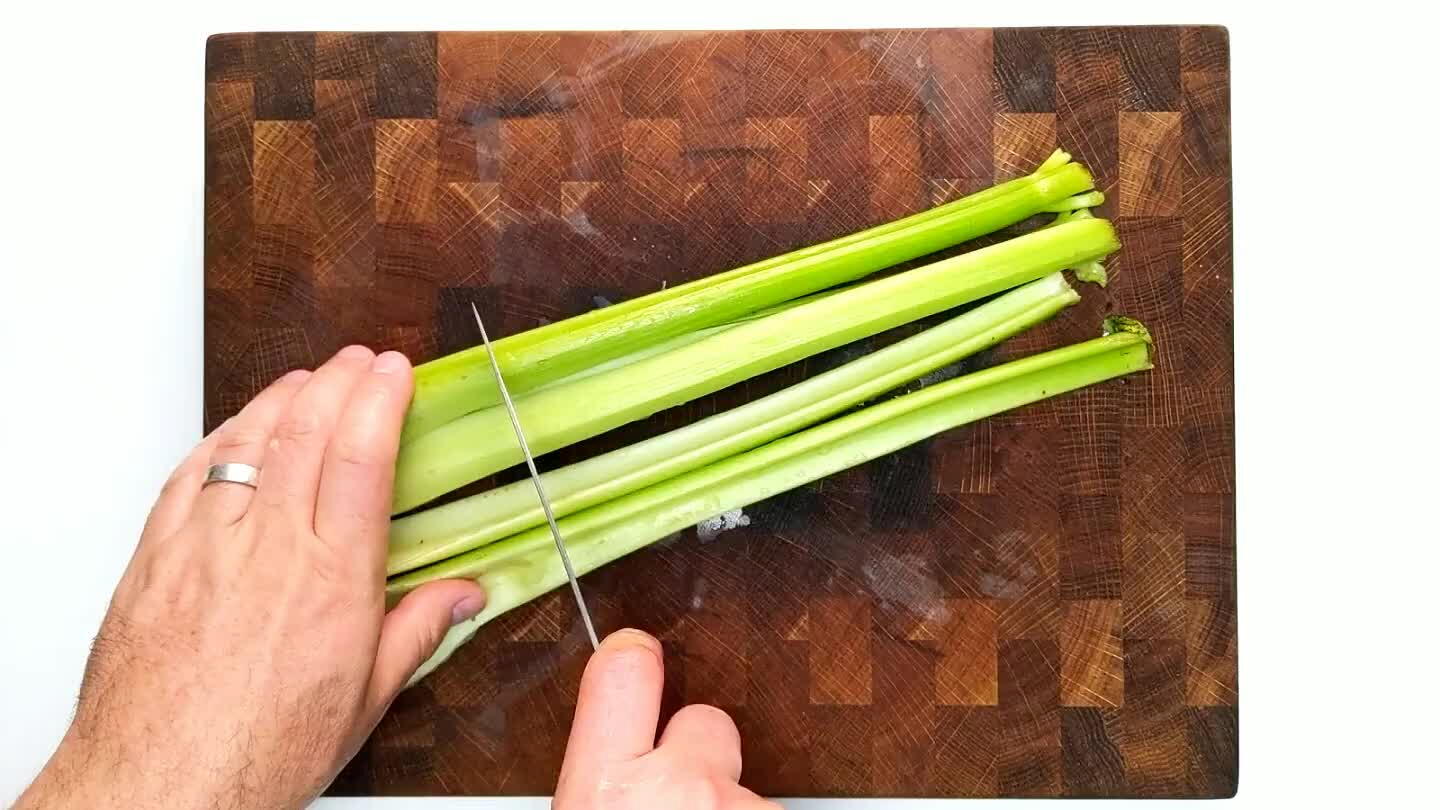 Wash the celery. Remove the stem and tip. Bundle them up and slice perpendicularly to a small dice.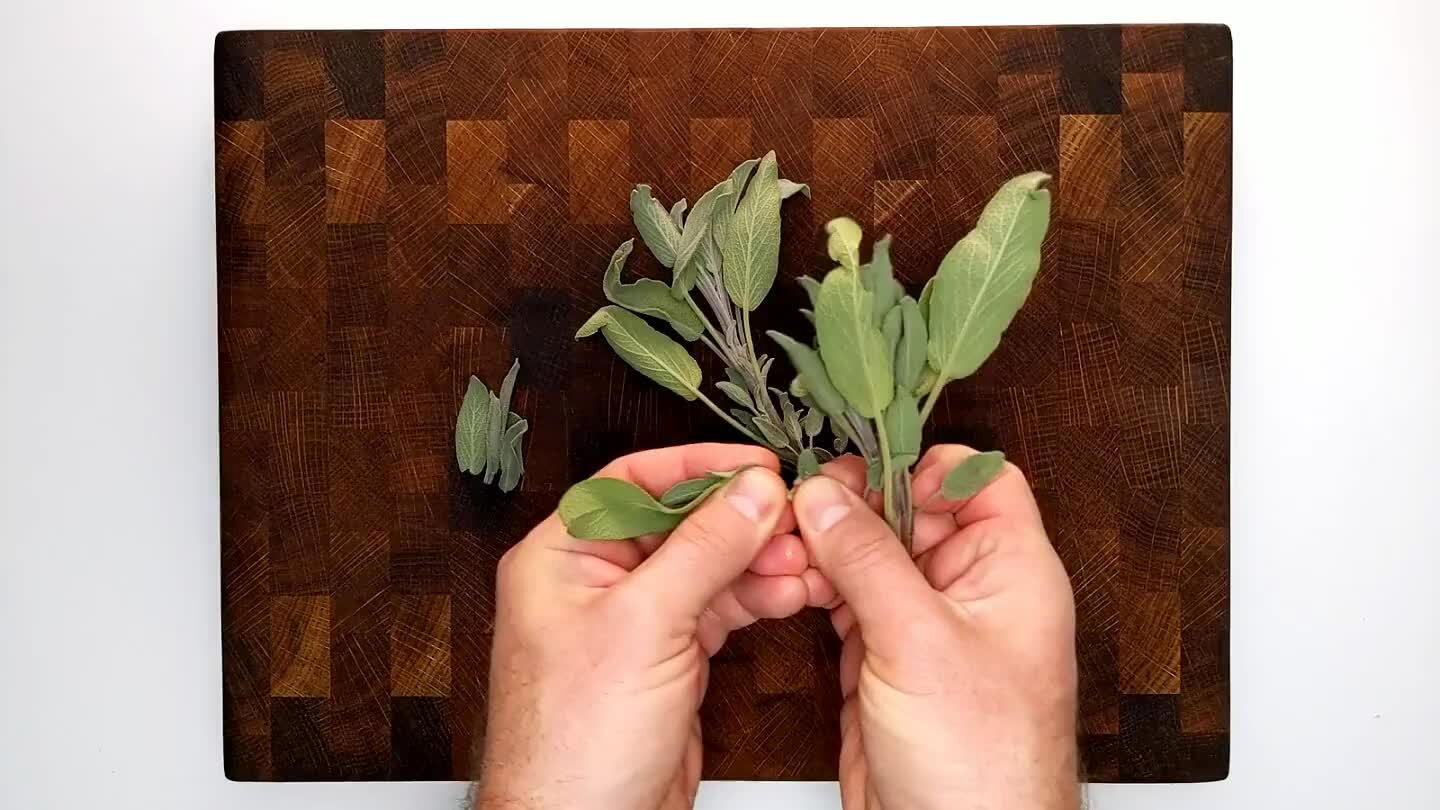 Pick the sage. Bundle up the leaves and slice them thin, then give them a rough chop.
Wash the parsley and dry on paper towels. Pick the leaves. Give them a rough chop.
Melt the butter in a heavy skillet over medium heat.
When the butter begins to bubble, add the sausage. Break the sausage apart with a wooden spoon and cook until browned.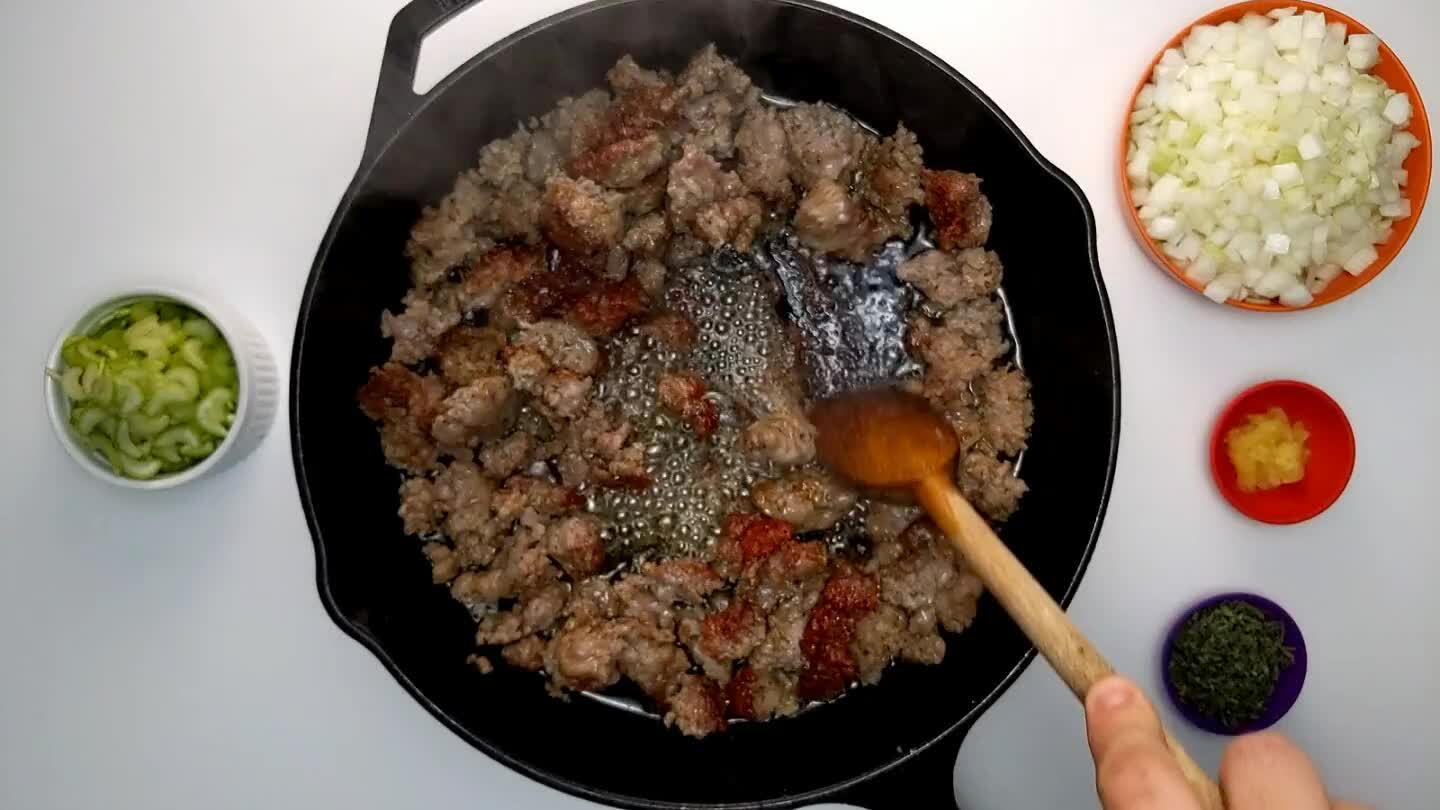 Add the diced onion.
Add the sliced celery. Cook, stirring frequently until the onion and celery are tender.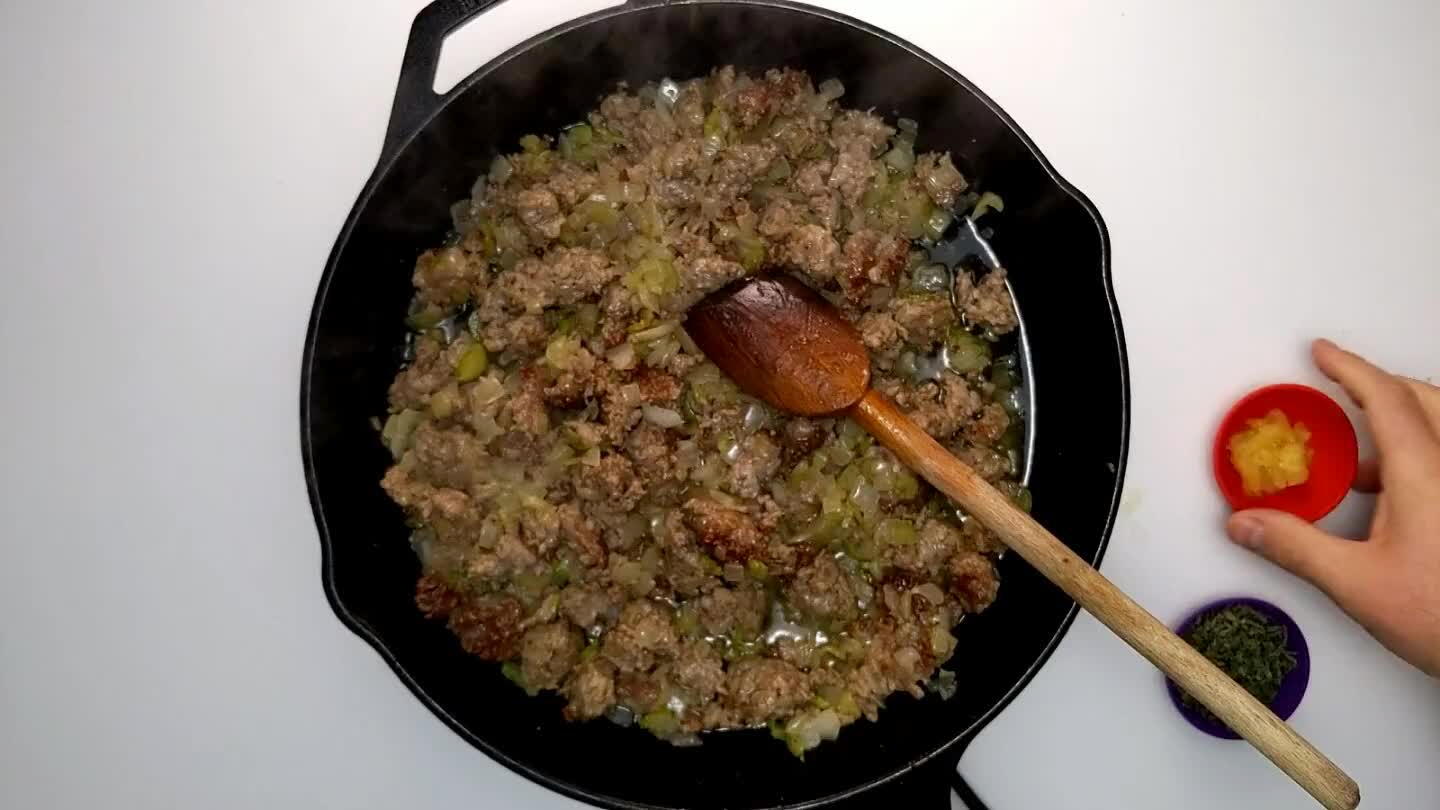 Stir in the crushed garlic.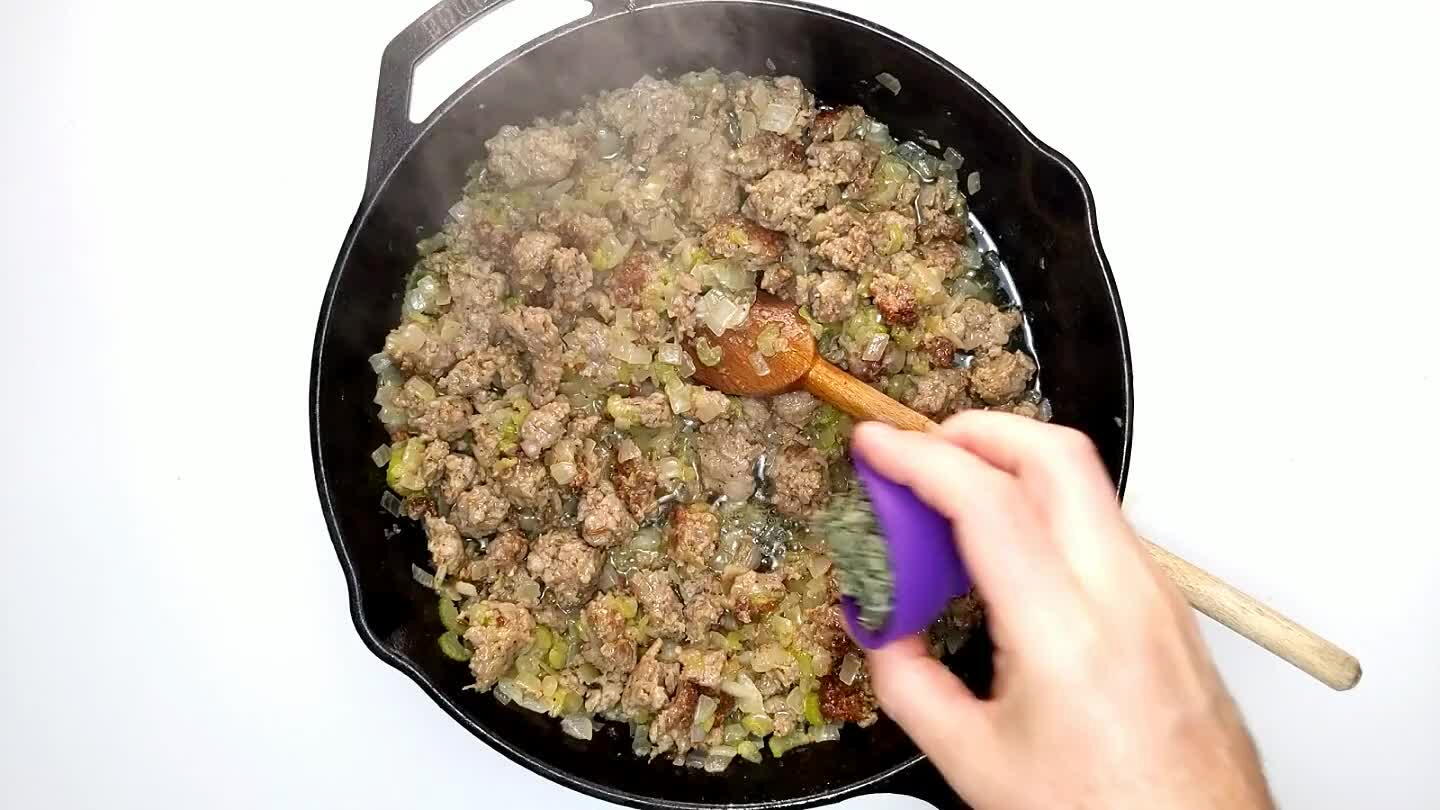 Add the chopped sage. Stir to distribute, then remove the skillet from heat.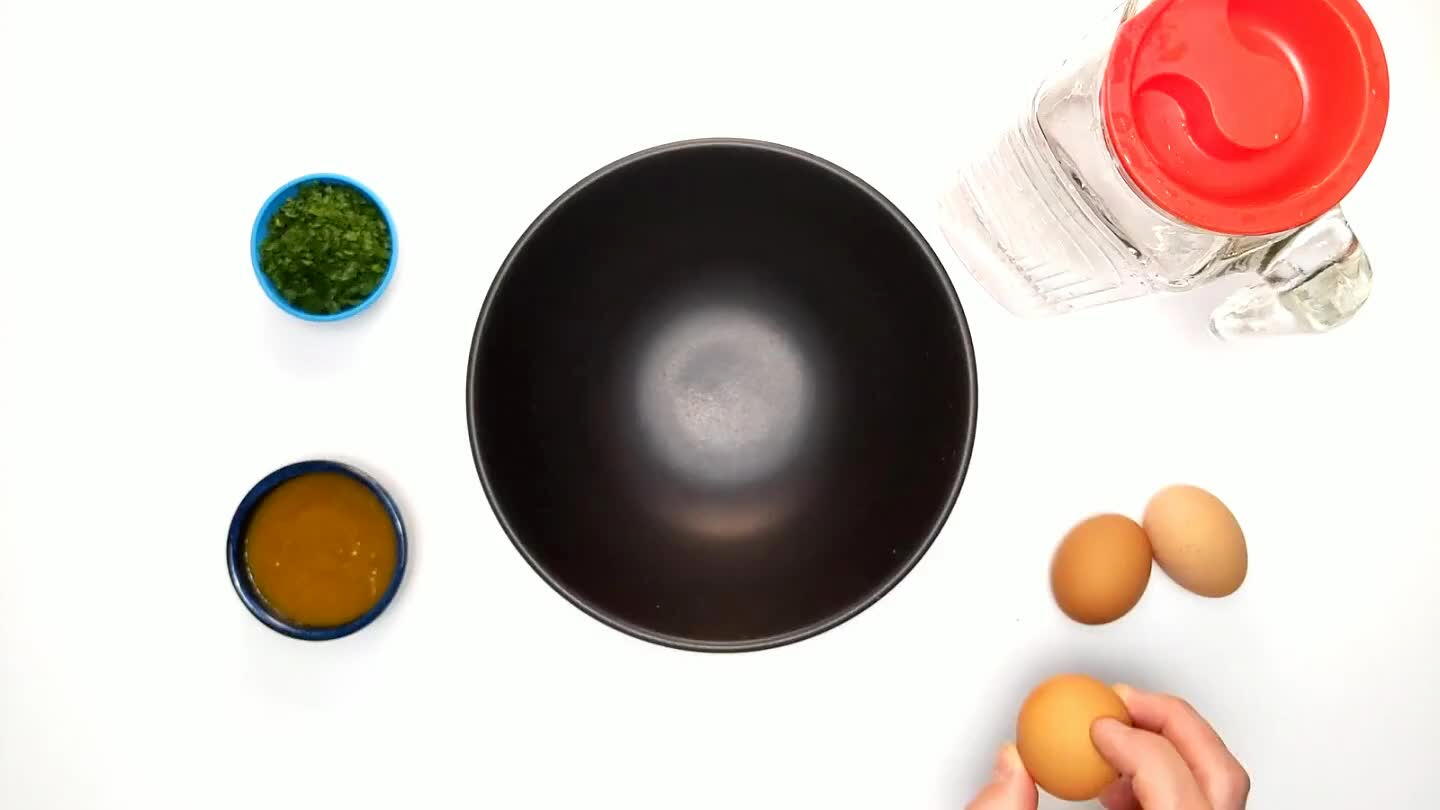 Crack the eggs into a medium-sized mixing bowl and beat them.
Whisk in the water.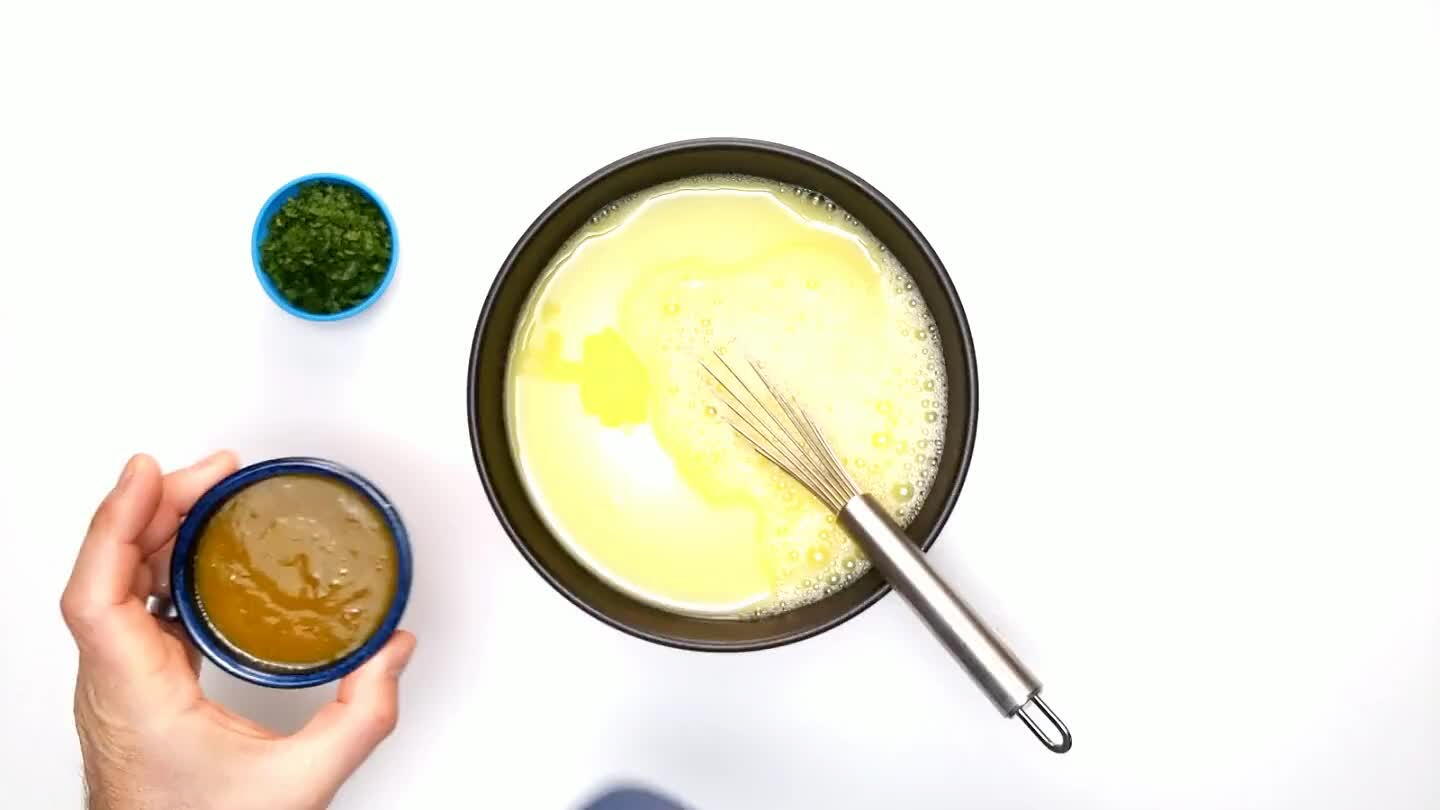 Add the bouillon and mix well.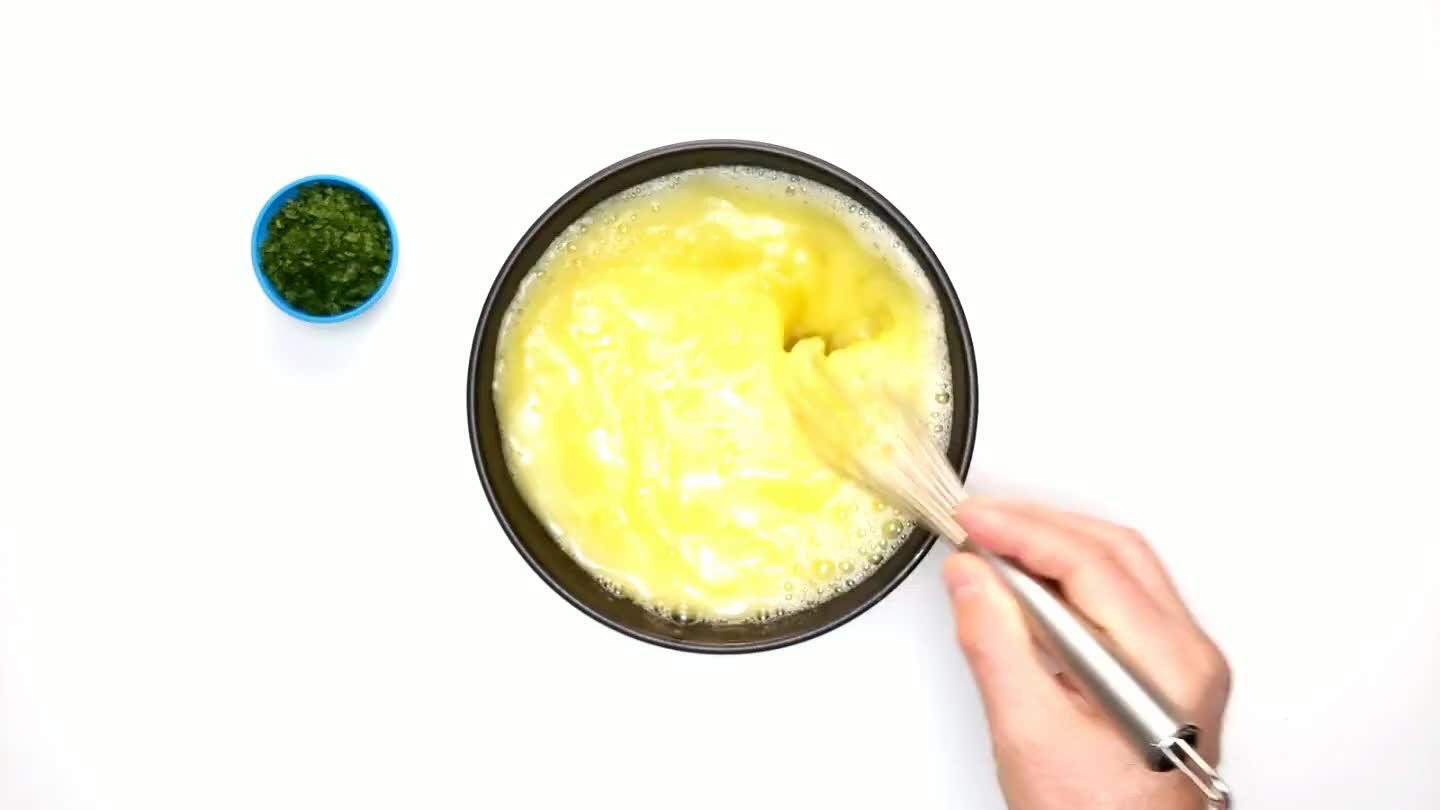 Add the chopped parsley.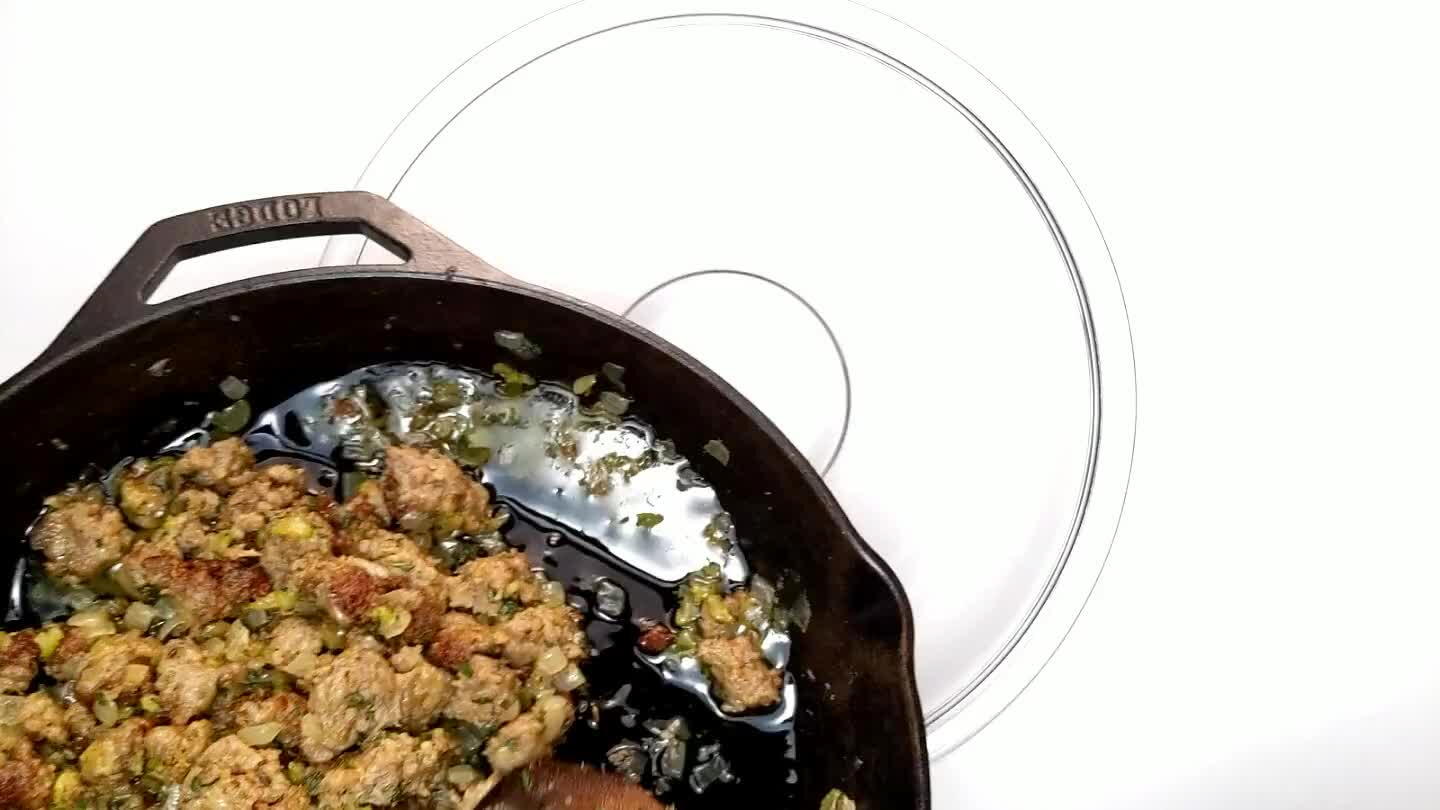 Transfer the sausage mix into a large mixing bowl.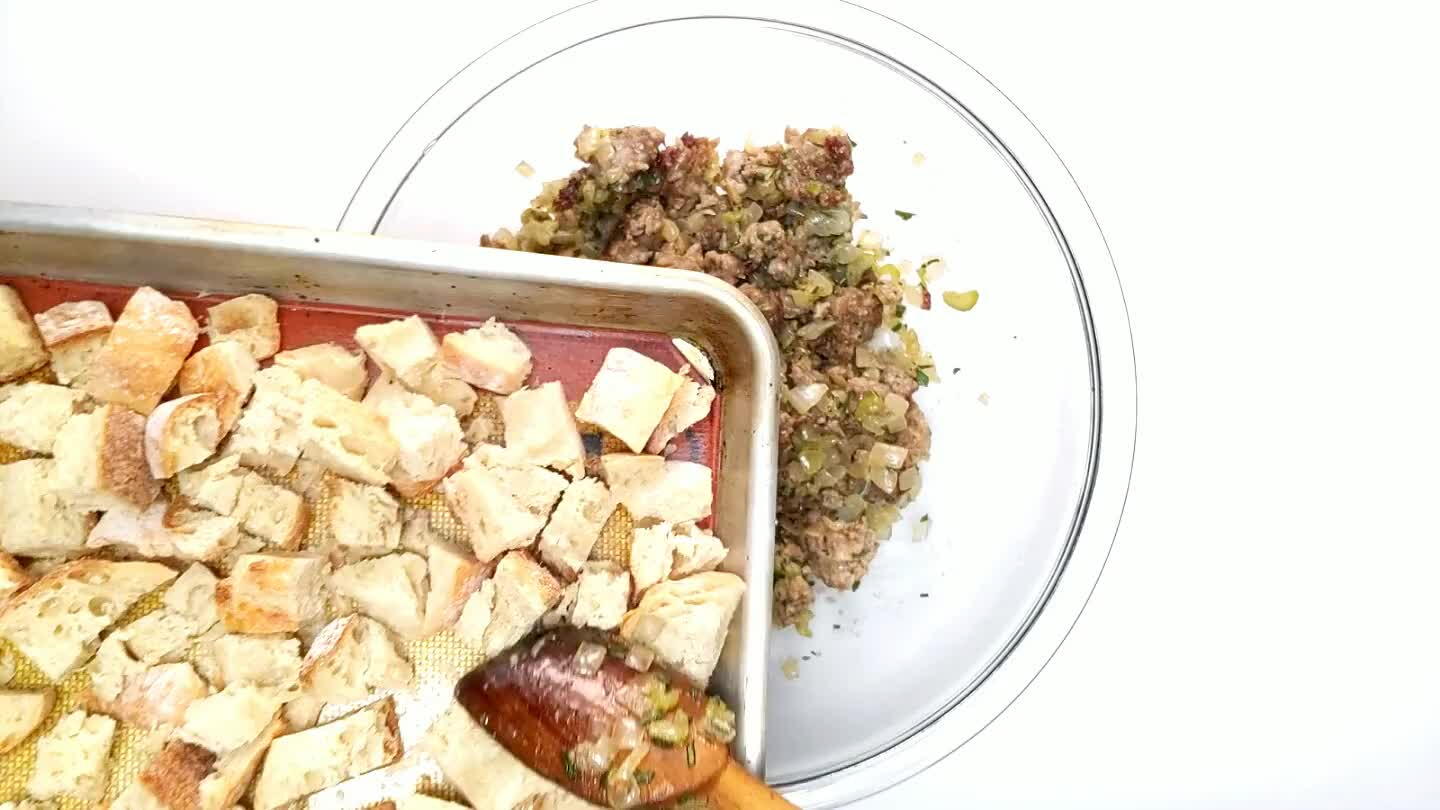 Add the diced and baked bread chunks.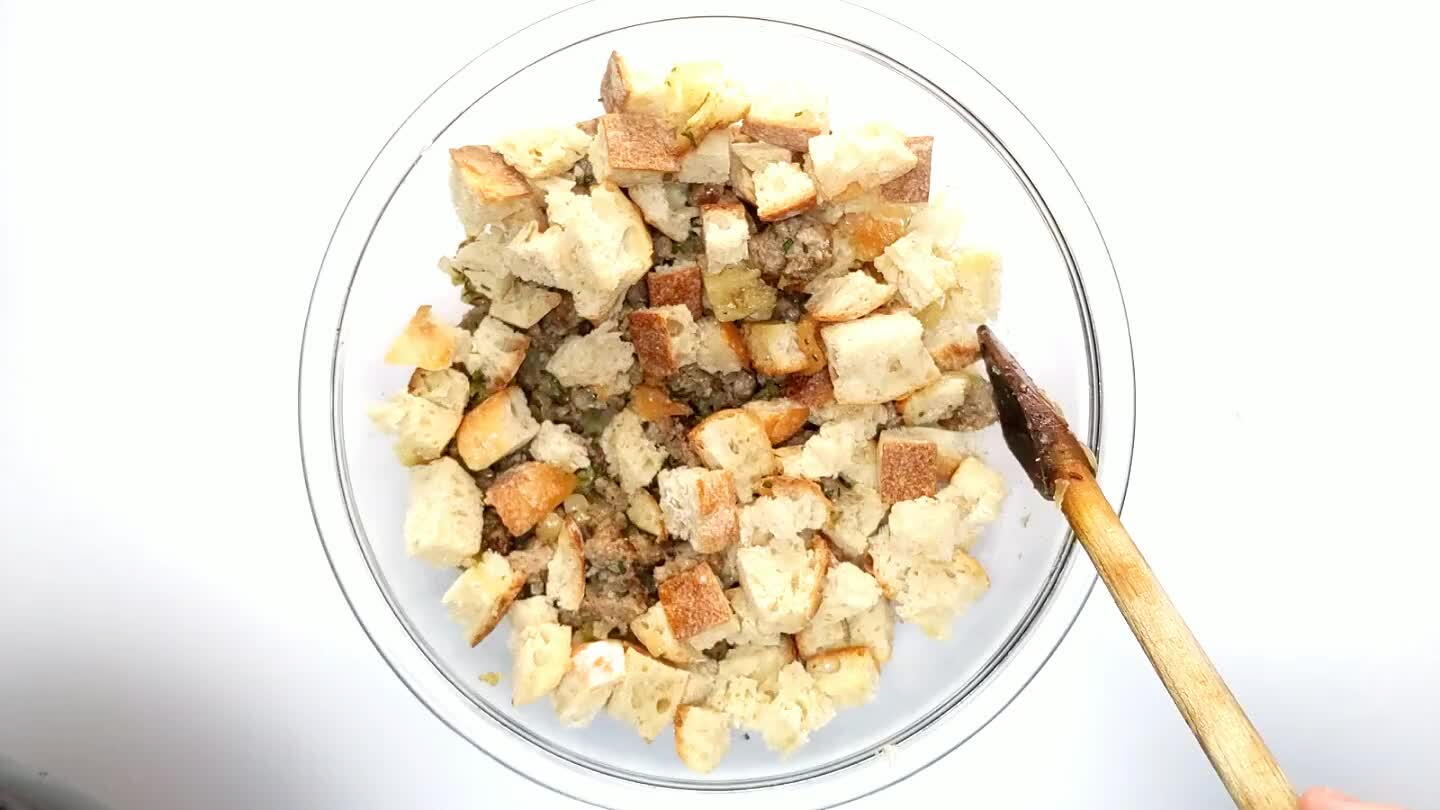 Add the egg mixture and mix well.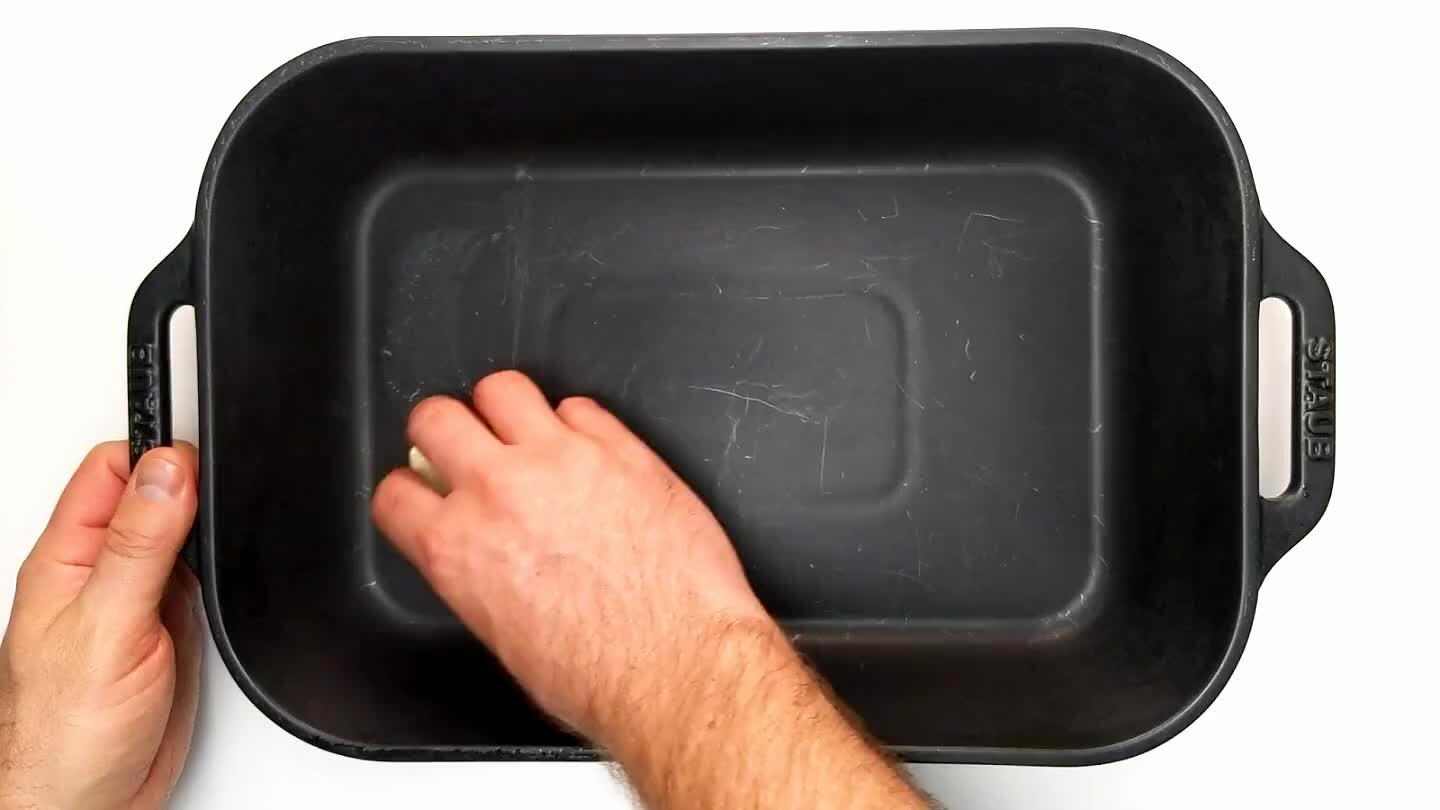 Grease a large casserole dish with a little butter, then pour in the stuffing. Spread it out evenly.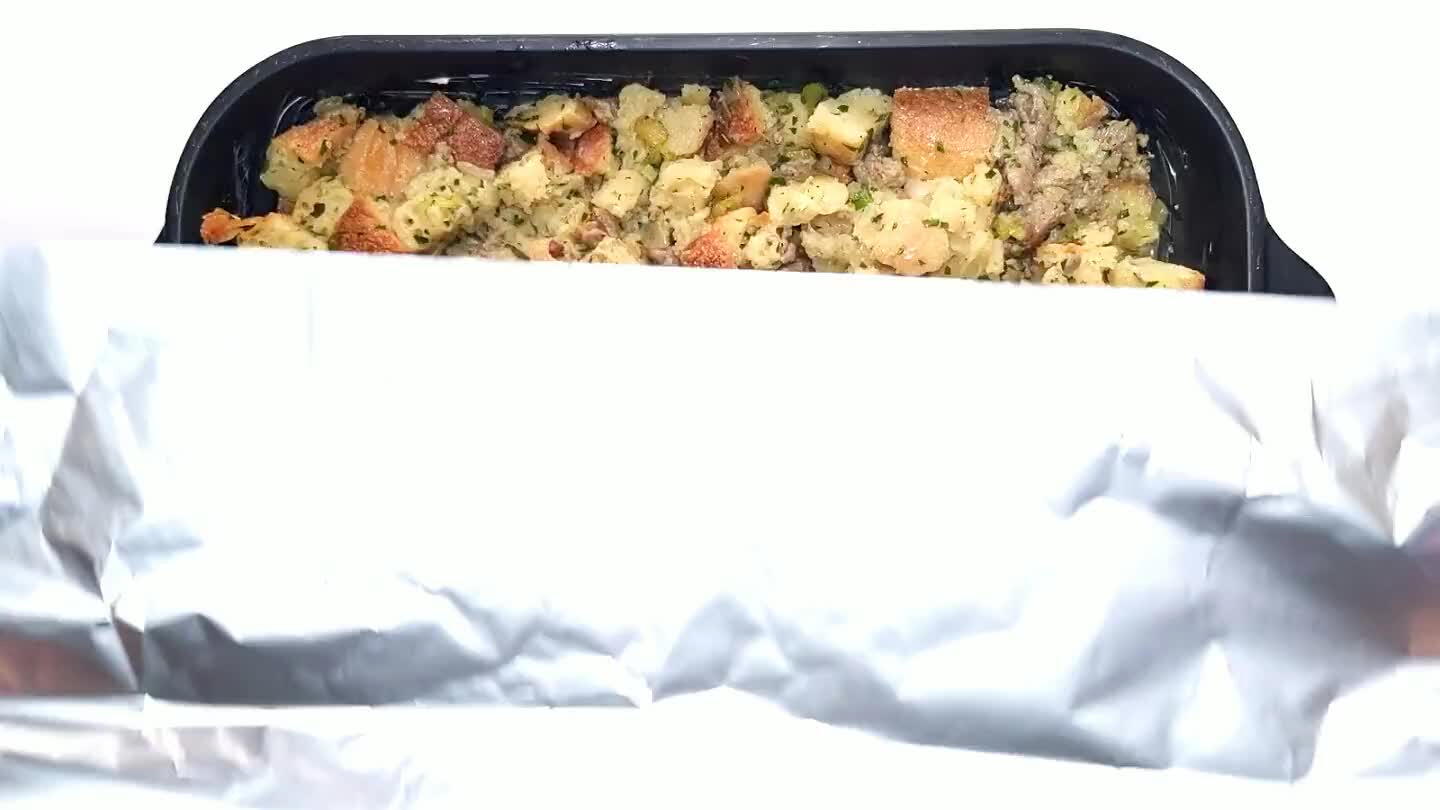 Cover with foil and bake for about 25 minutes. Remove the foil and bake for an additional 25 minutes. Ensure that the final internal temperature is above 150°F in order to ensure that the egg is cooked to a safe level.