Salmon and Couscous Salad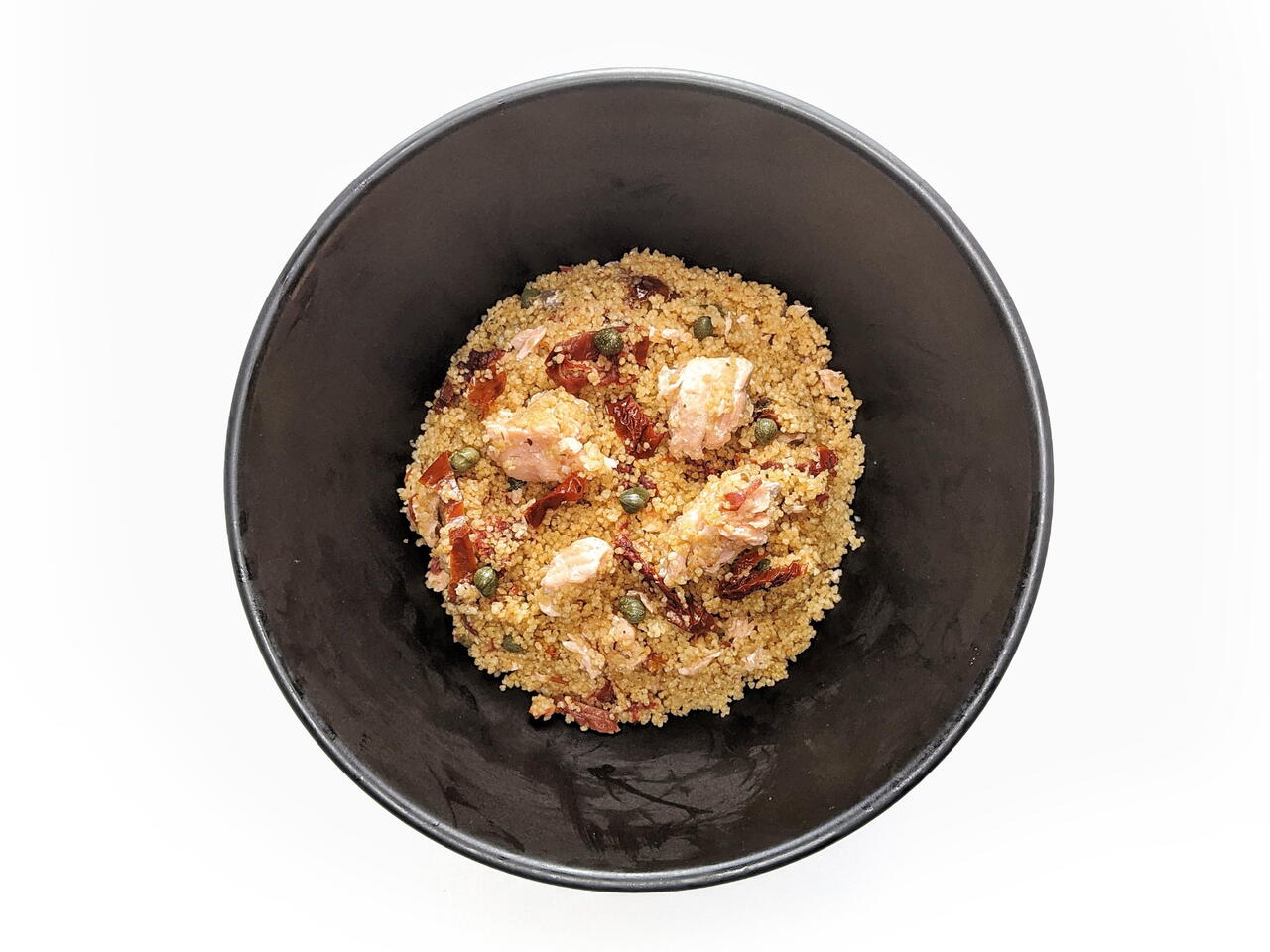 What you will need
6 oz. Salmon Fillets
4 oz. Sundried Tomatoes
1 1/2 cup Water
1 Tbsp Better Than Bouillon
1 Tbsp Capers
1 cup Couscous
(Nutritional facts 305 calories, 19.58 g fat, 27.61 g carbohydrates, 5.41 g protein, 91 mg cholesterol, 445 mg sodium)
How to cook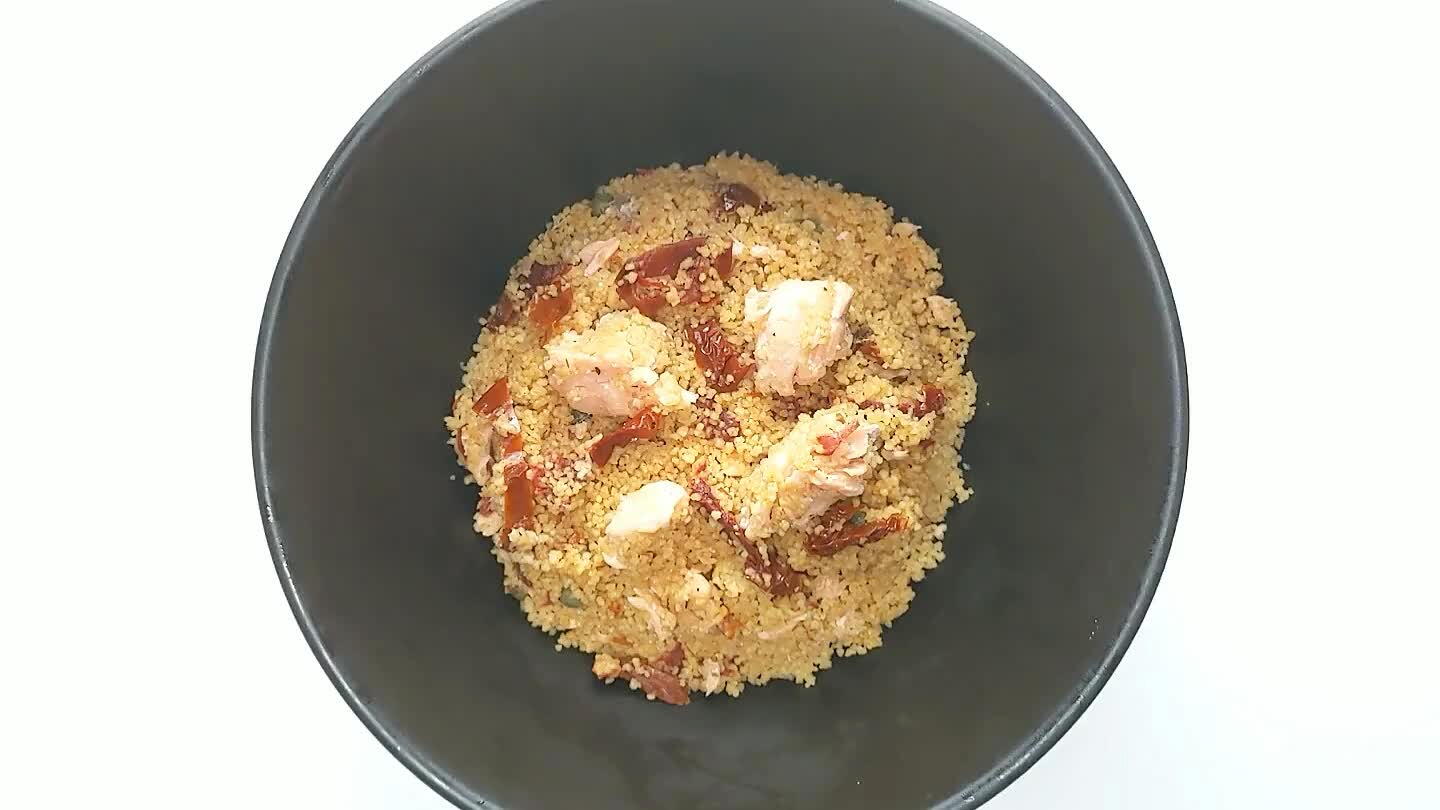 Remove the skin from your salmon fillet. Place the blade of a sharp knife at one edge of the fillet where the flesh meets the skin. Saw the blade back and forth gently, pressing the flat of the blade against the skin at a slight angle. Once the blade is deep enough you can pinch the skin at the end for a little more leverage. By gently tugging the skin against the angled blade as you slice, you can scrape the skin right off. Rinse the fillet to get rid of any sticky scales.
Slice through the sundried tomatoes. Just a rough chop is all you need. They don't need to be too pretty or even.
Place the water in a saucepan over high heat.
Stir in the bouillon. There are a ton of different flavors of better than bouillon. Any of them should work fine for this dish. The roasted garlic one would be particularly good if you can find it.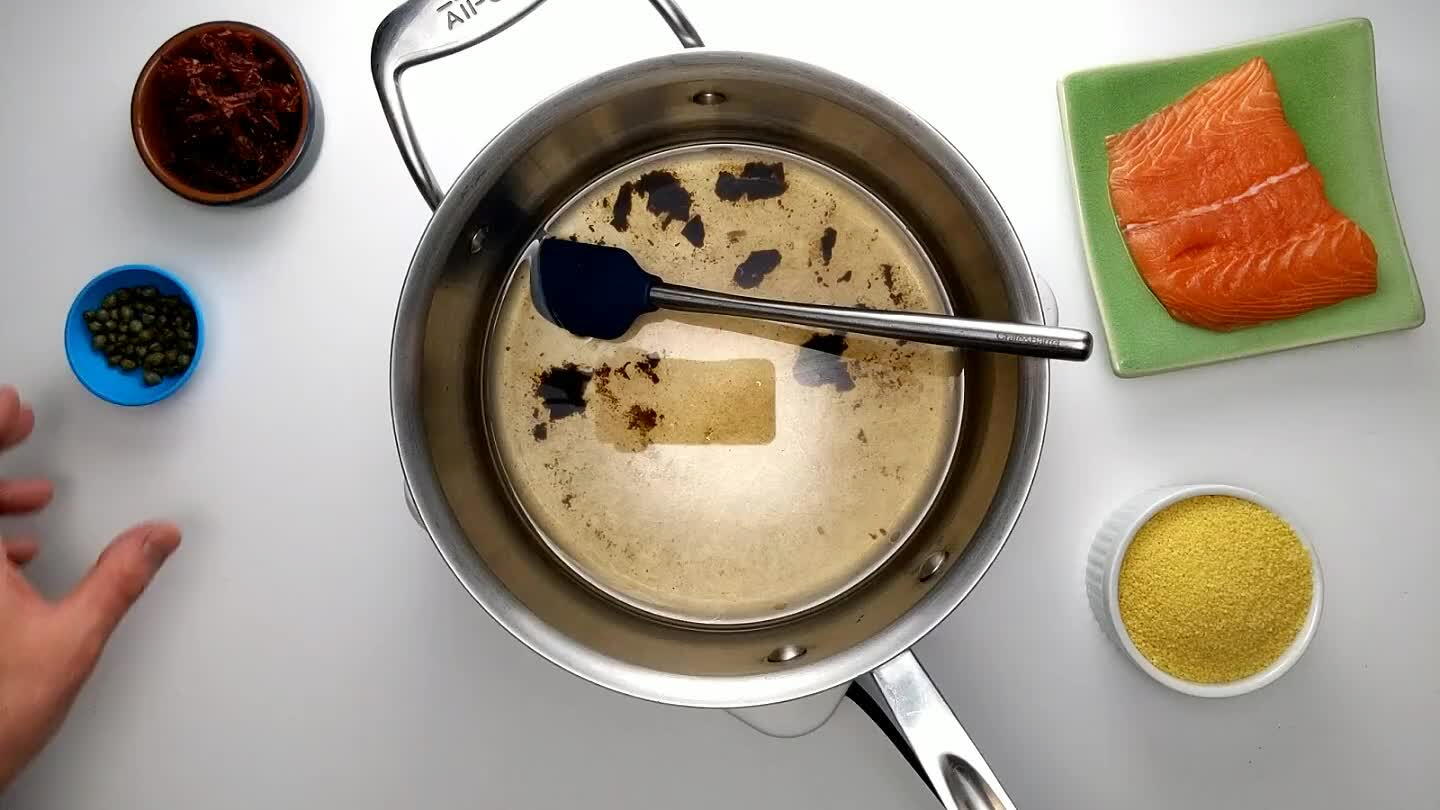 Add the capers.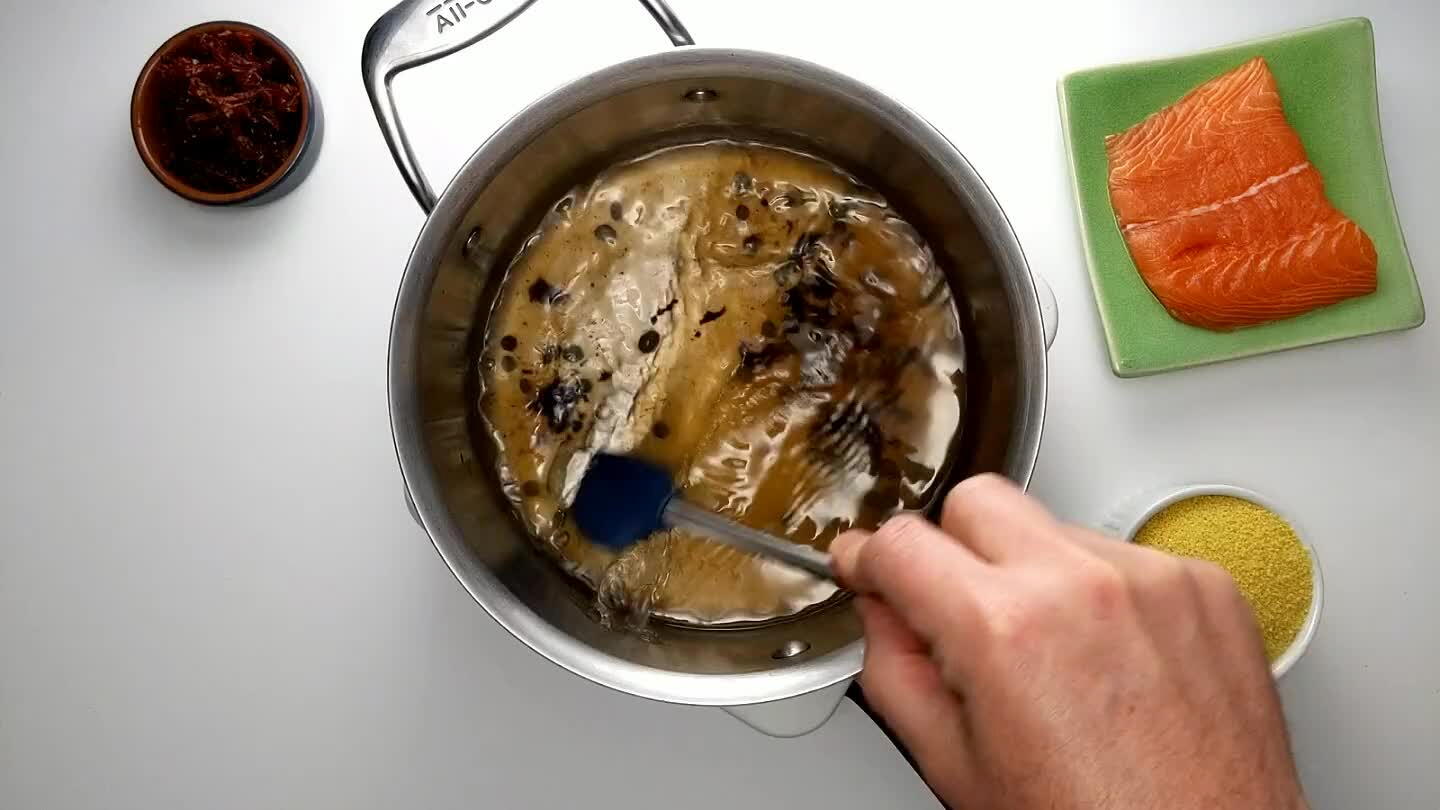 Add the chopped sundried tomatoes.
When the water comes to a boil, stir in the couscous.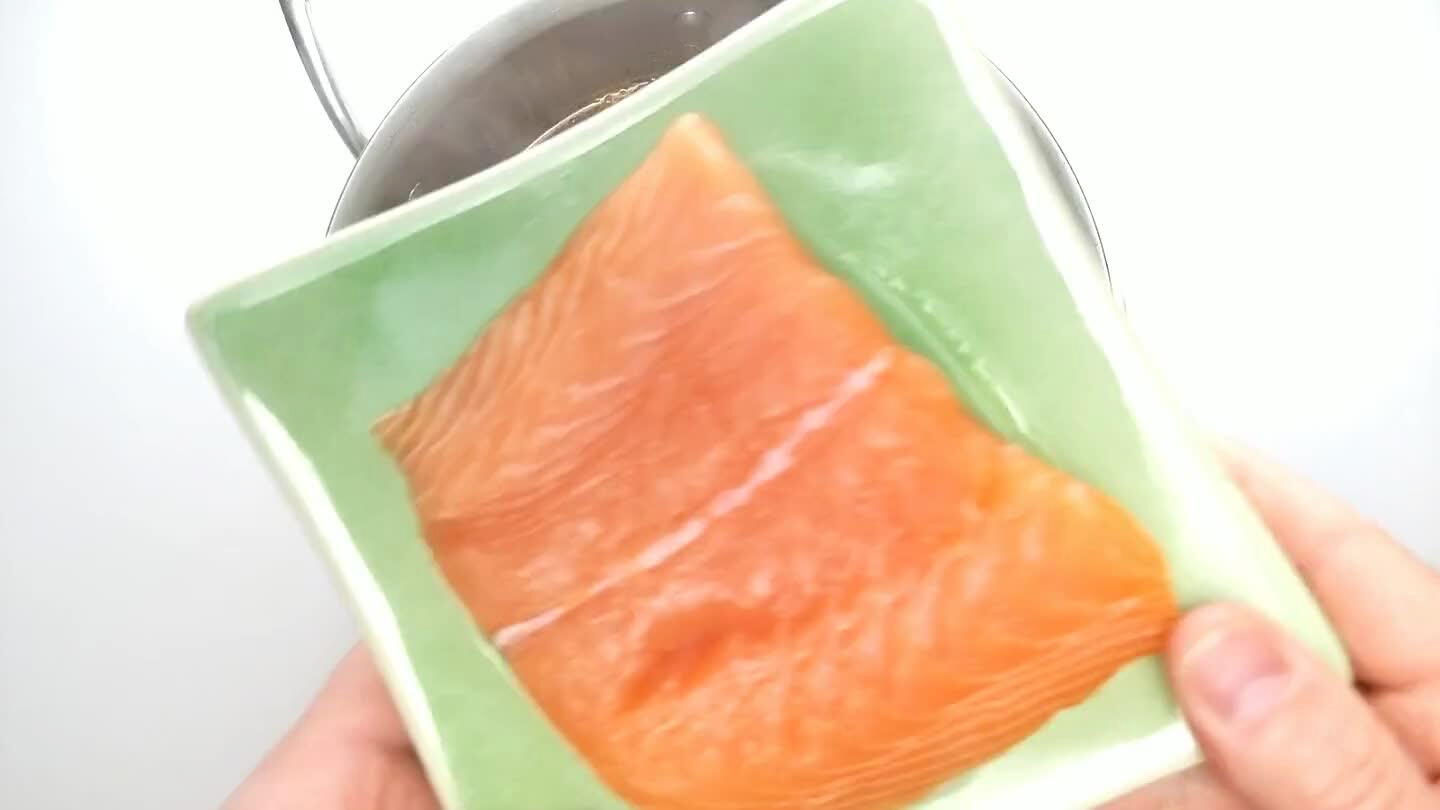 Let the couscous settle slightly and then place the salmon over the couscous in the boiling water.
Cover the pot. Turn off the heat. Set a timer for 5 minutes.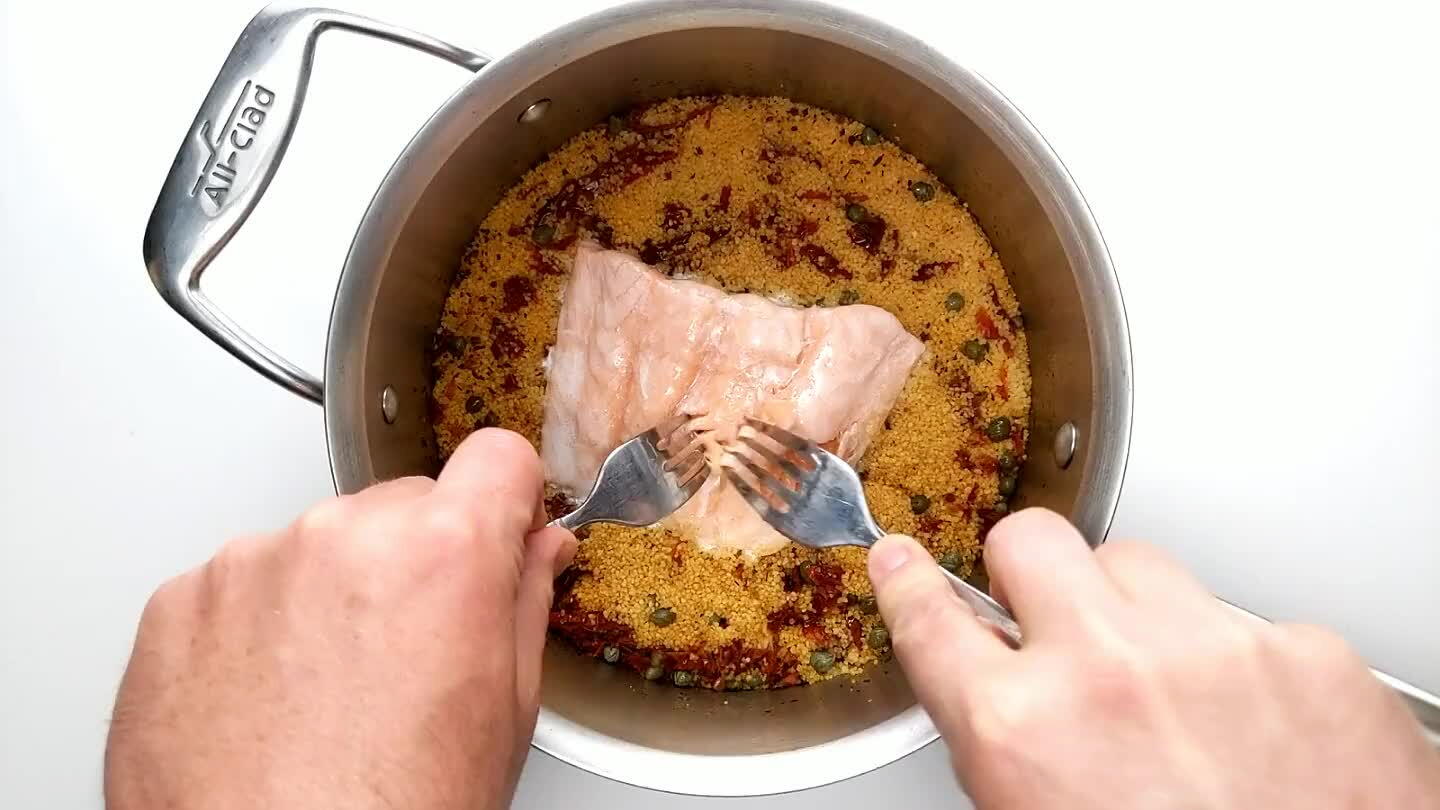 After 5 minutes, the couscous will be cooked and the salmon should be very nicely steamed with a little pink in the center. You can either serve the salmon on a bed of couscous or flake it into the couscous as a salad. This dish is also great cold.