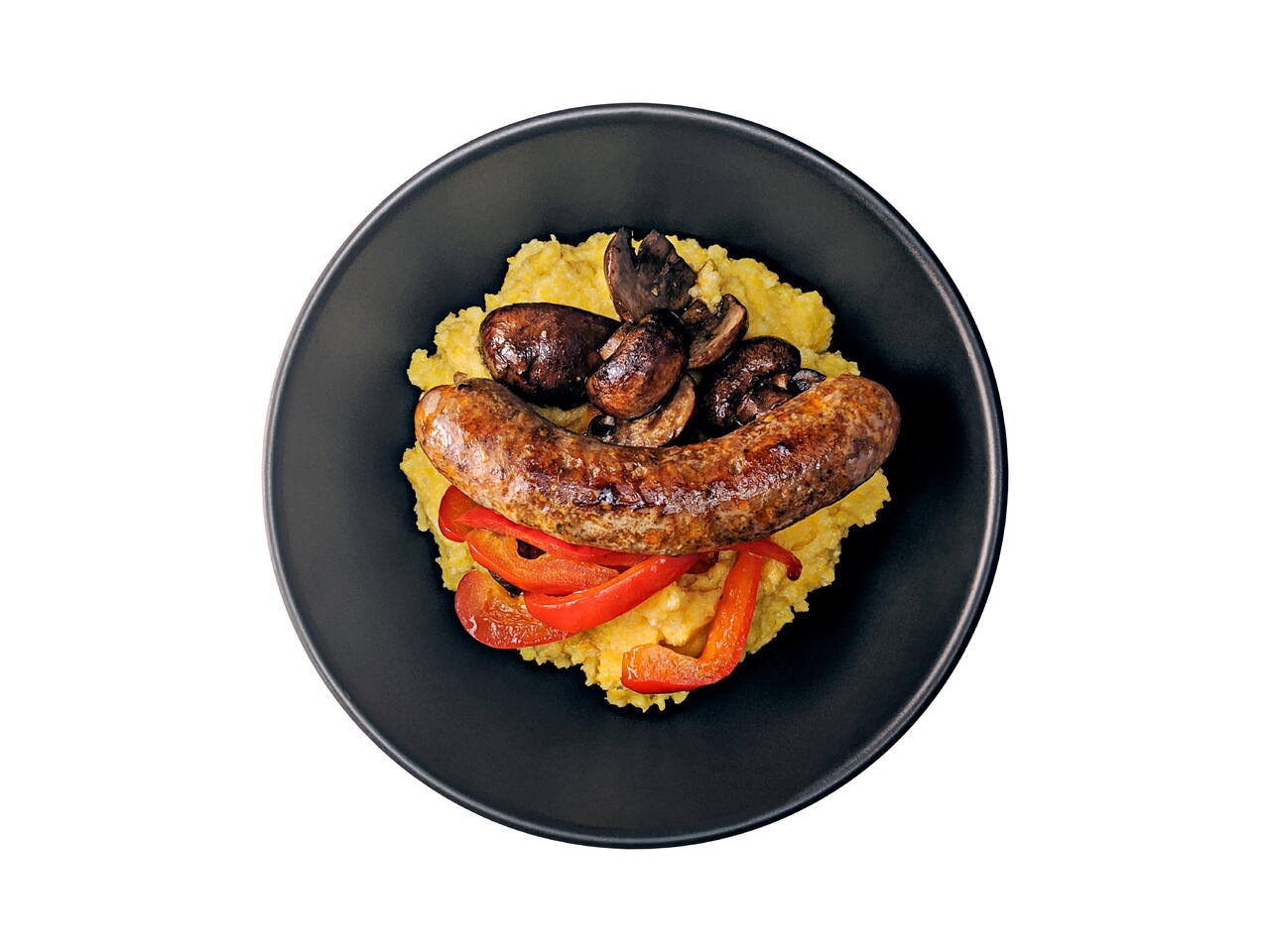 3 portions
25m
How long does it take to make a pot of tender, creamy grits? If you ask Joe Pesci, "It takes the entire grit-eating world 20 minutes." If you ask me, it takes just long enough to cook up a sausage with some bell peppers and mushrooms. But also I agree with Joe Pesci.
What you will need
2 cups Water
2 cups Milk
1 Tbsp Chicken Better Than Bouillon
1 cup Grits
8 oz. Mushrooms
1 Bell Pepper
1 lb Italian Sausage
1 cup Shredded Cheddar
(Nutritional facts 101 calories, 3.36 g fat, 16.37 g carbohydrates, 2.31 g protein, 4 mg cholesterol, 334 mg sodium)
How to cook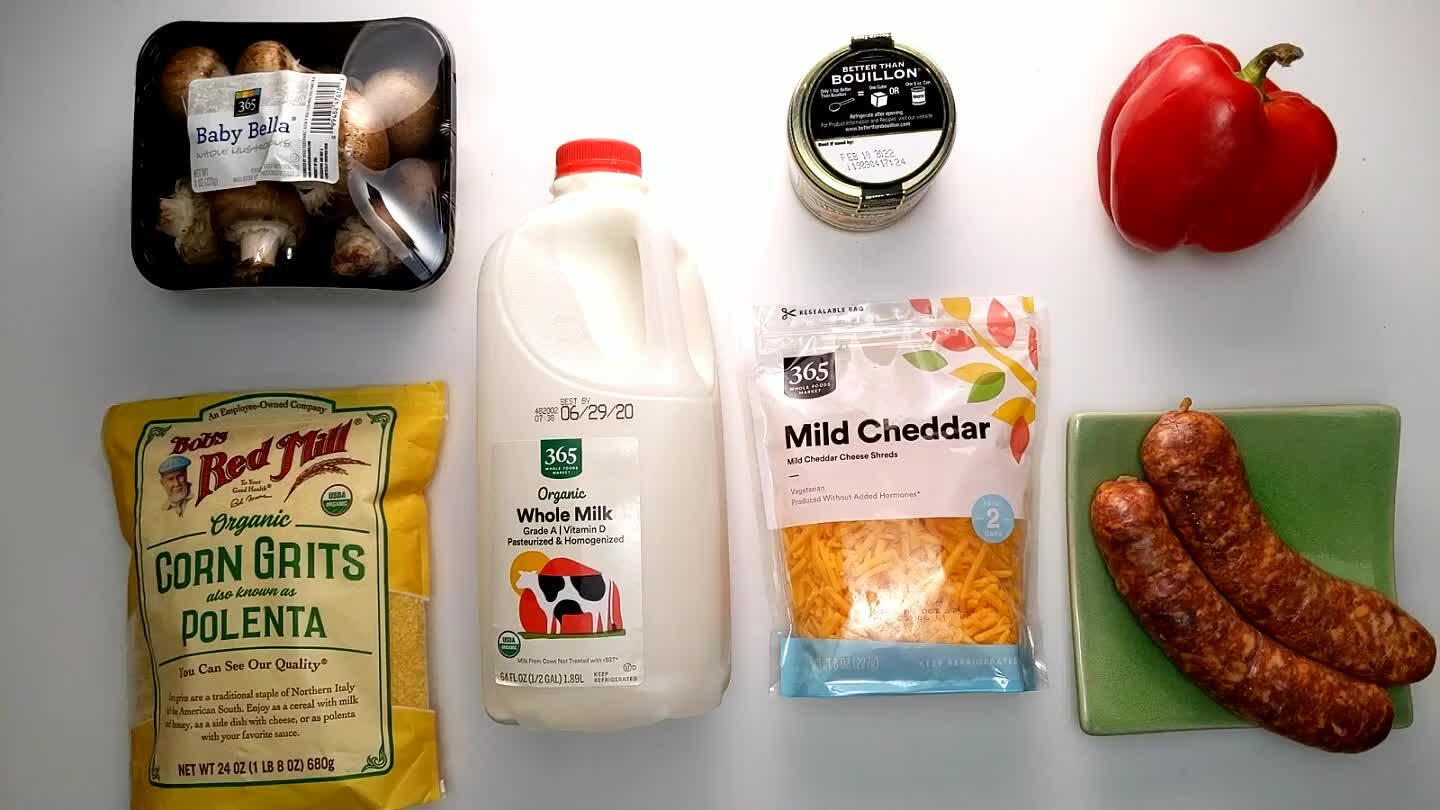 Pour the water into a saucepan over high heat.
Add the milk.
Stir in the chicken bouillon.
Once the pot reaches a simmer, stir in the grits.
Reduce the heat to maintain a gentle simmer. Simmer for 20 minutes, stirring periodically to avoid letting the grits congeal at the bottom of the pot.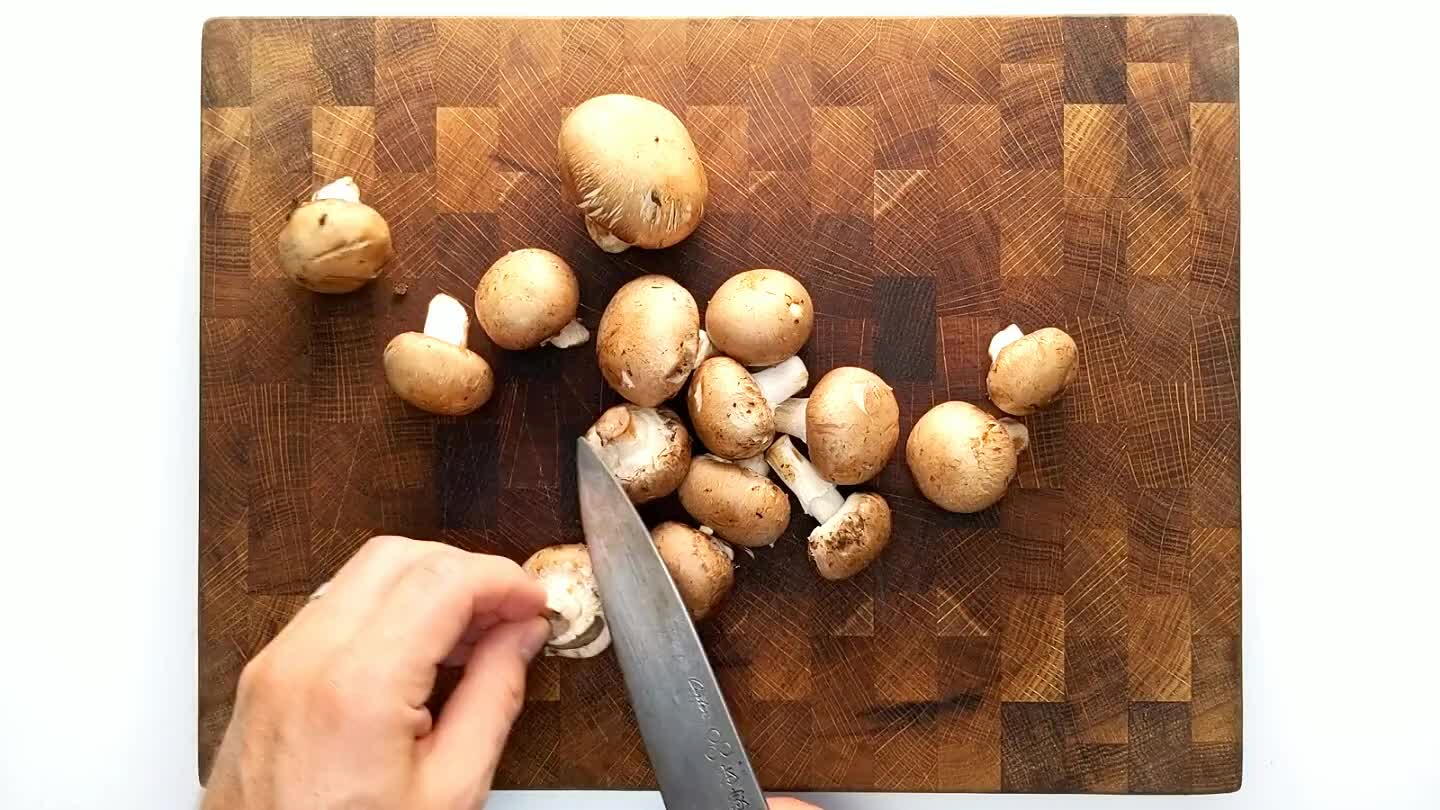 Clean the mushrooms and slice in half through the stem.
Slice the red bell pepper in half through the stem. Remove the seeds and stem. Slice into strips.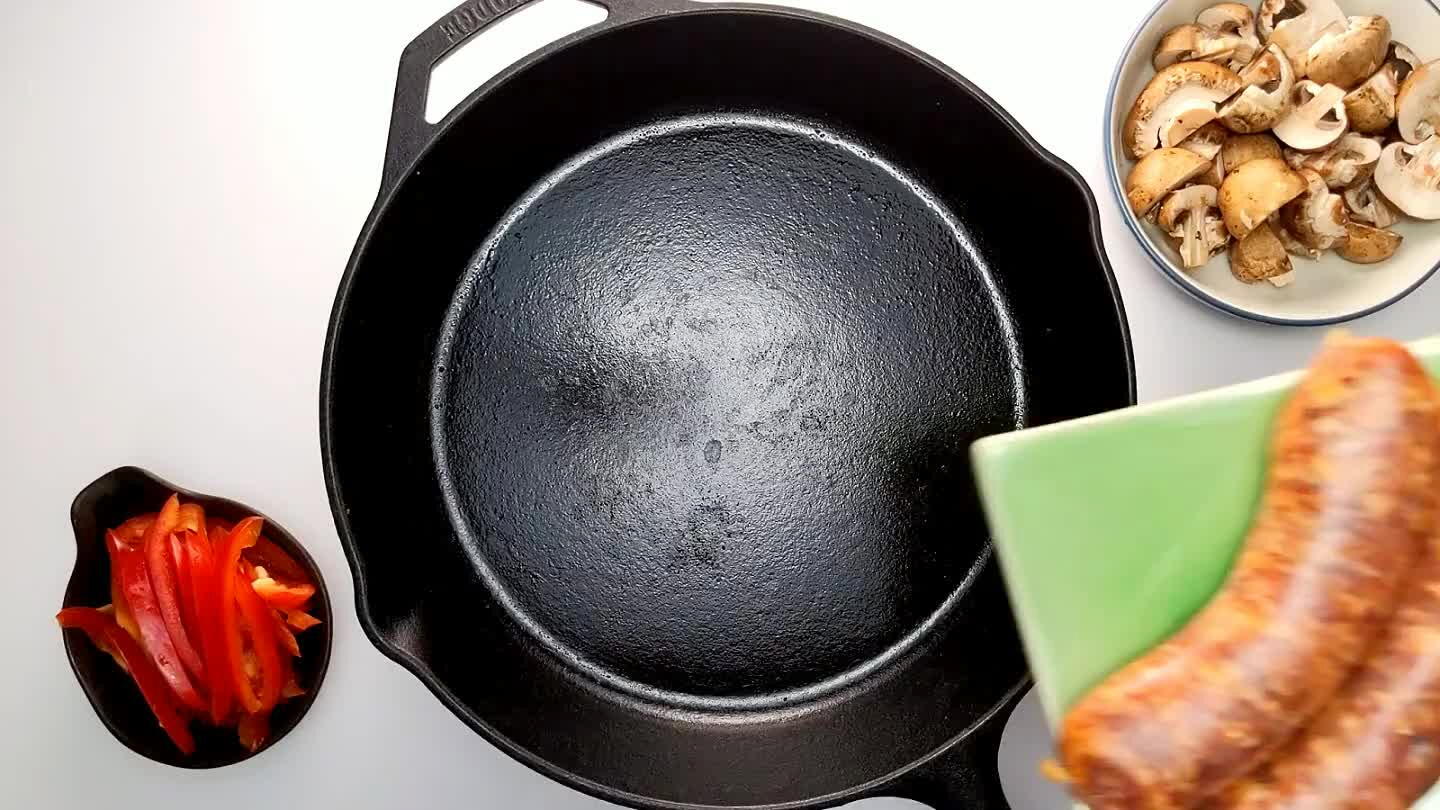 Warm a heavy skillet over medium heat. Add the sausages.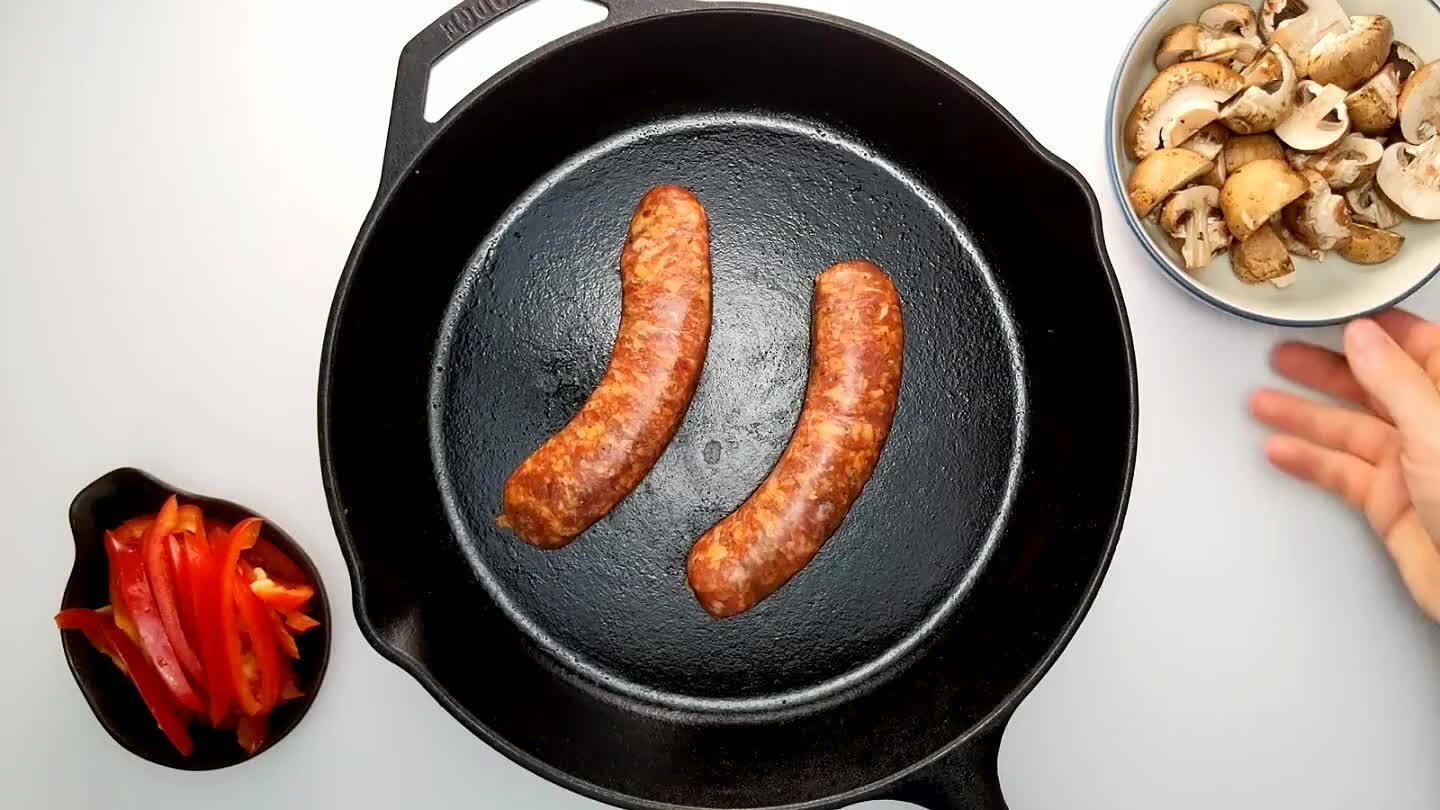 Toss the musrooms into the pan.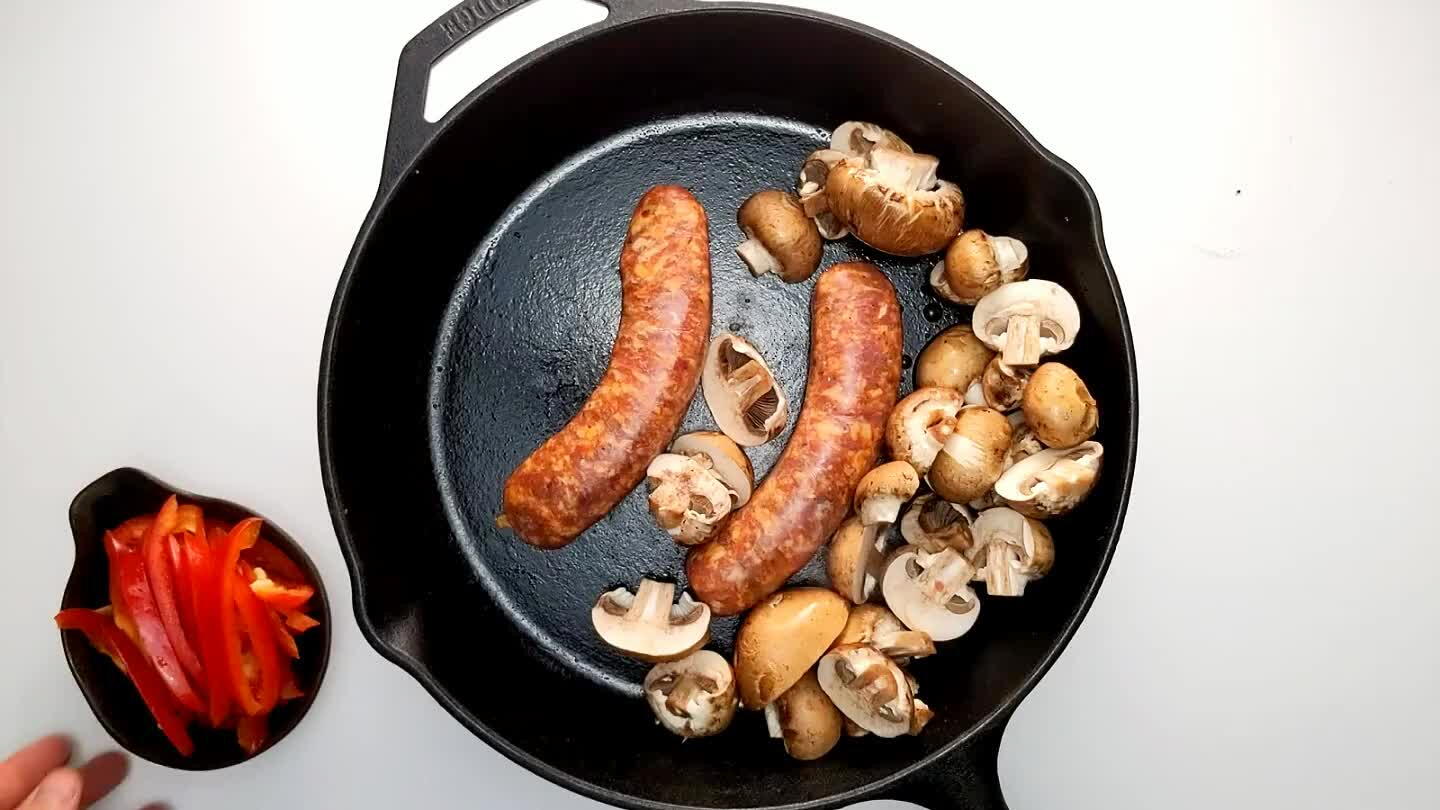 Add the sliced bell peppers.
Flip the sausage to brown the opposite side.
Continue cooking, stirring the vegetables occasionally, until the vegetables are tender and the sausage is cooked through. This should take around 10 minutes.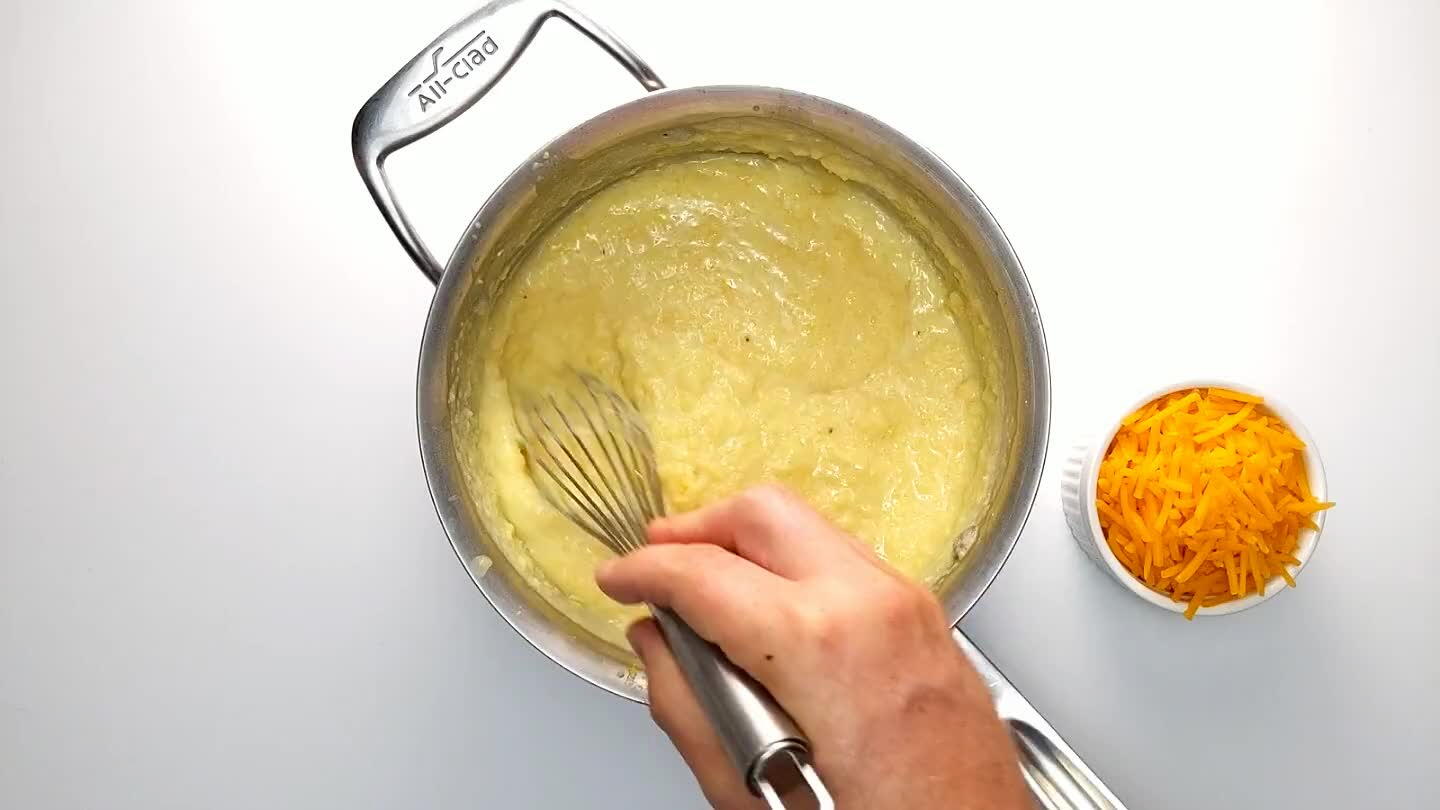 Fold in the shredded cheddar to finish the grits.