Sausage and Pepper Rigatoni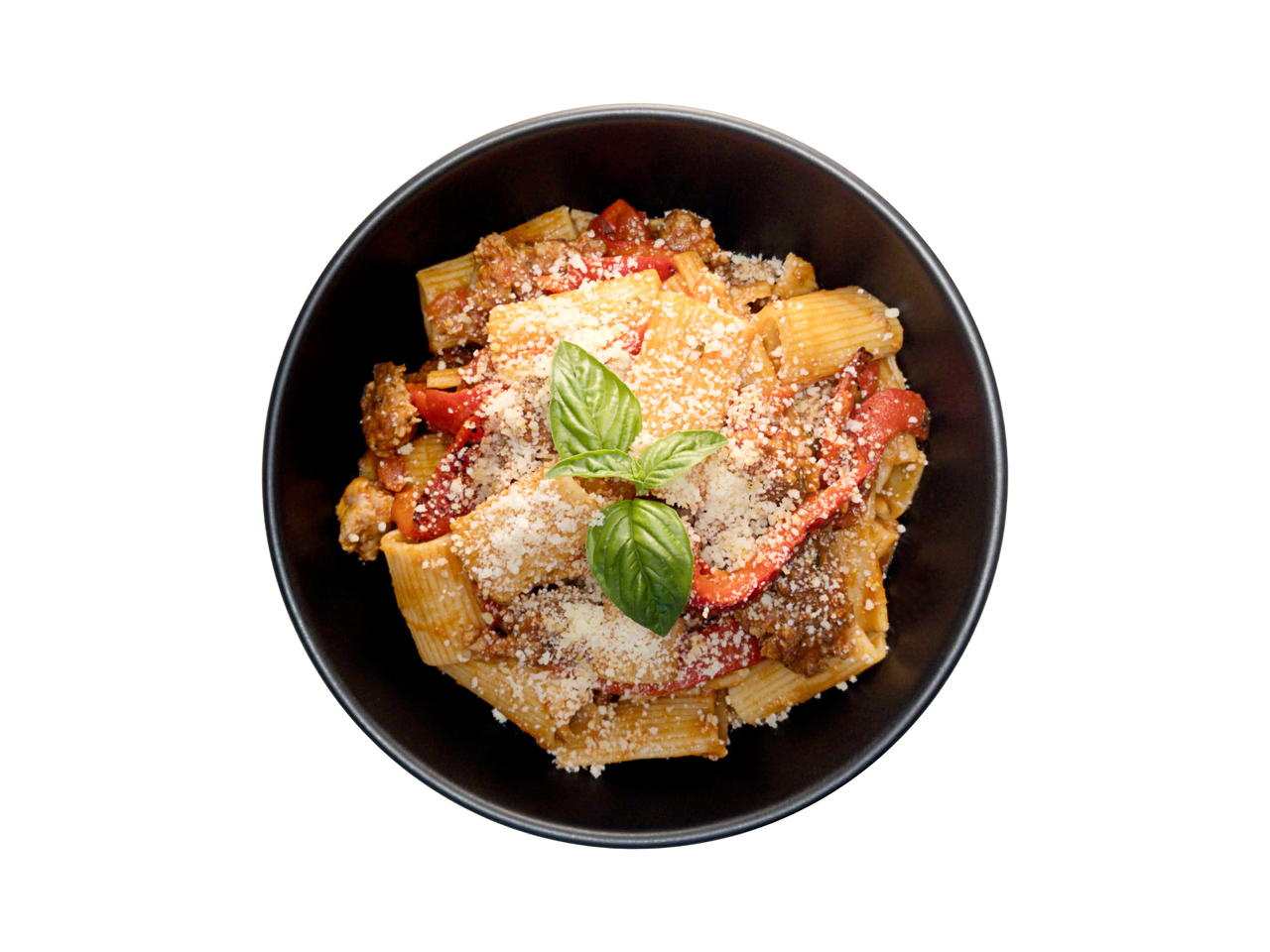 6 portions
30m
A mega-filling meal that you can make in your sleep. The fact that this dish freezes well and scales easily makes it great for meal prep.
What you will need
1 lb. Rigatoni
16 oz. Roasted Peppers
1 lb. Italian Sausage
16 oz. Marinara
1/2 cup Parmesan Cheese, optional
Fresh Basil, optional
(Nutritional facts 92 calories, 3.51 g fat, 11.15 g carbohydrates, 4.26 g protein, 6 mg cholesterol, 295 mg sodium)
How to cook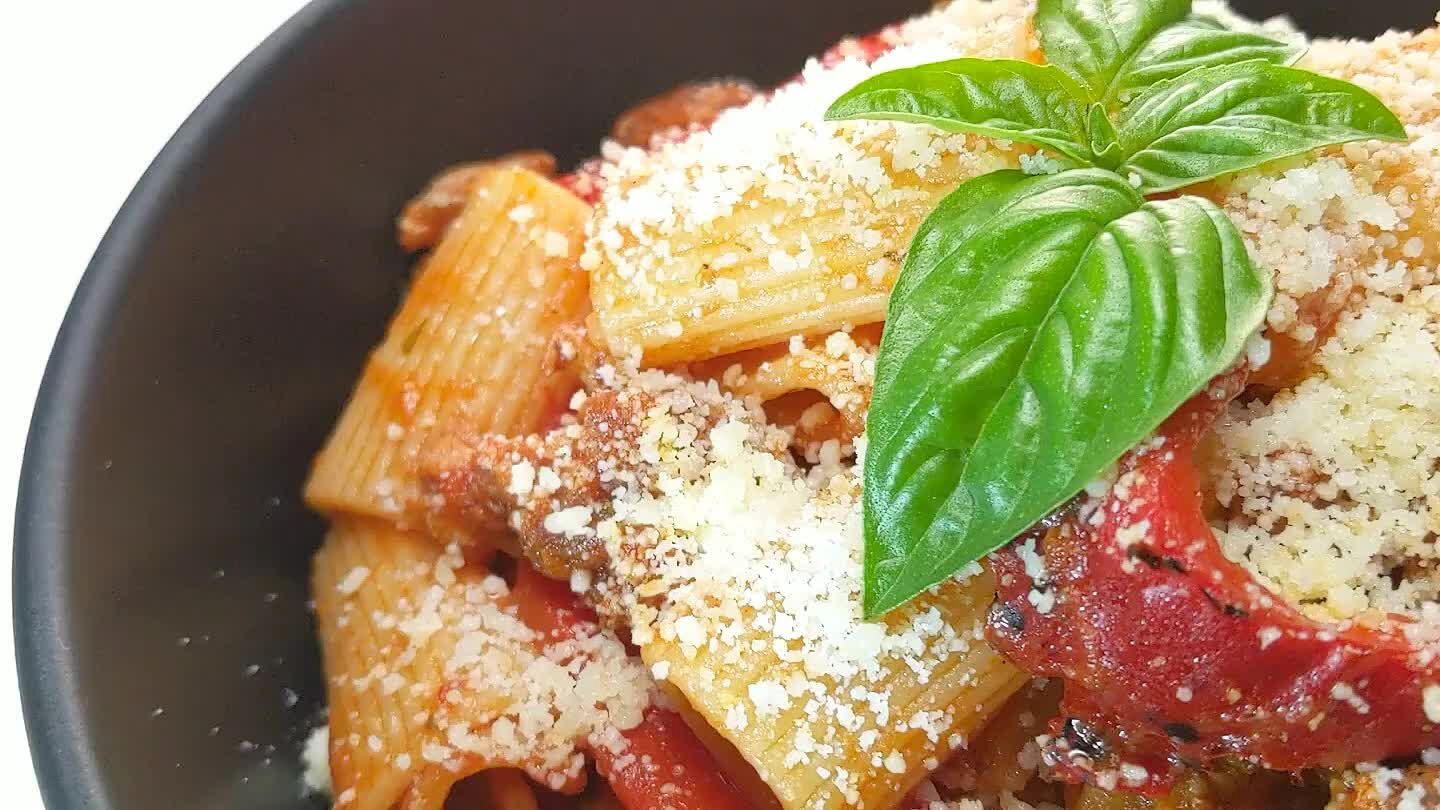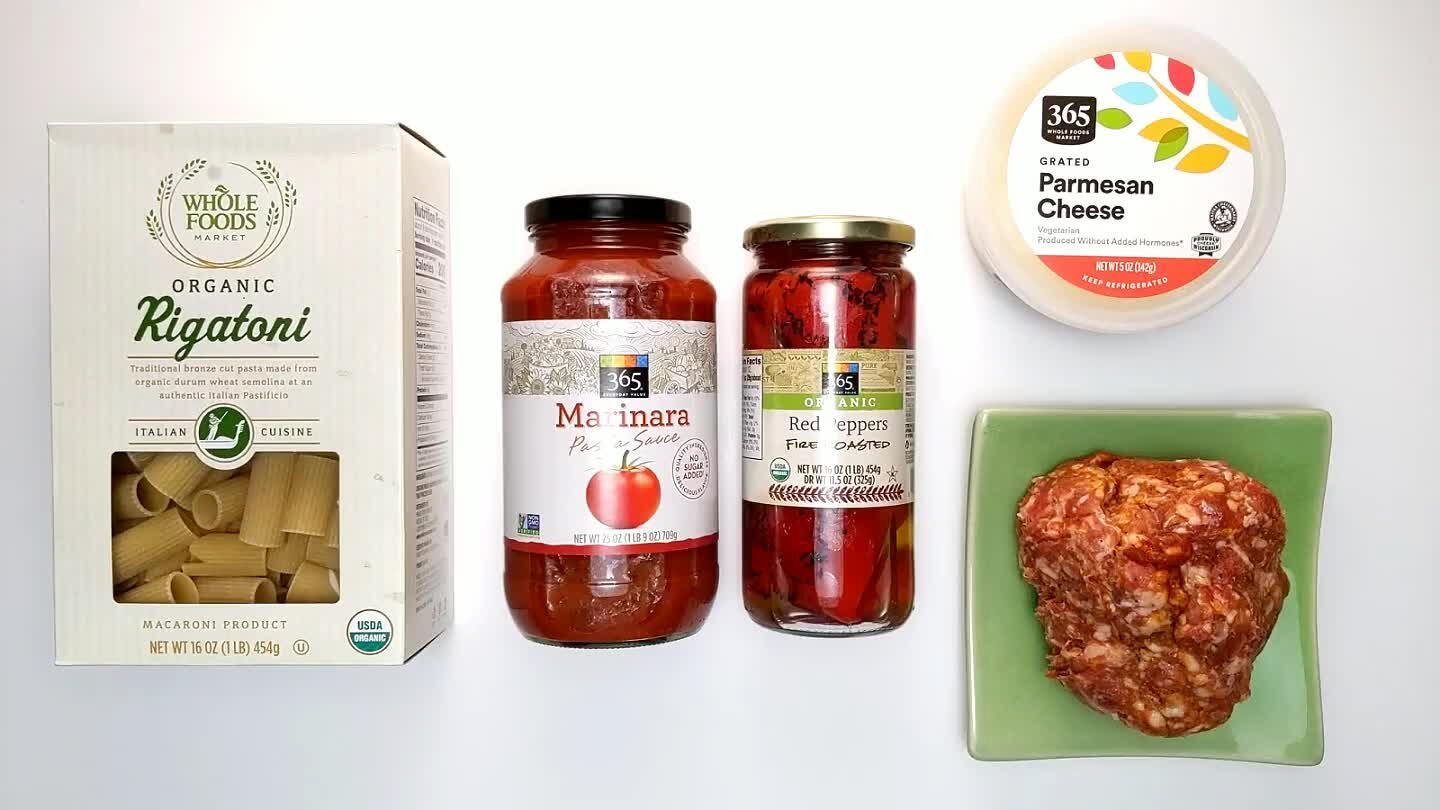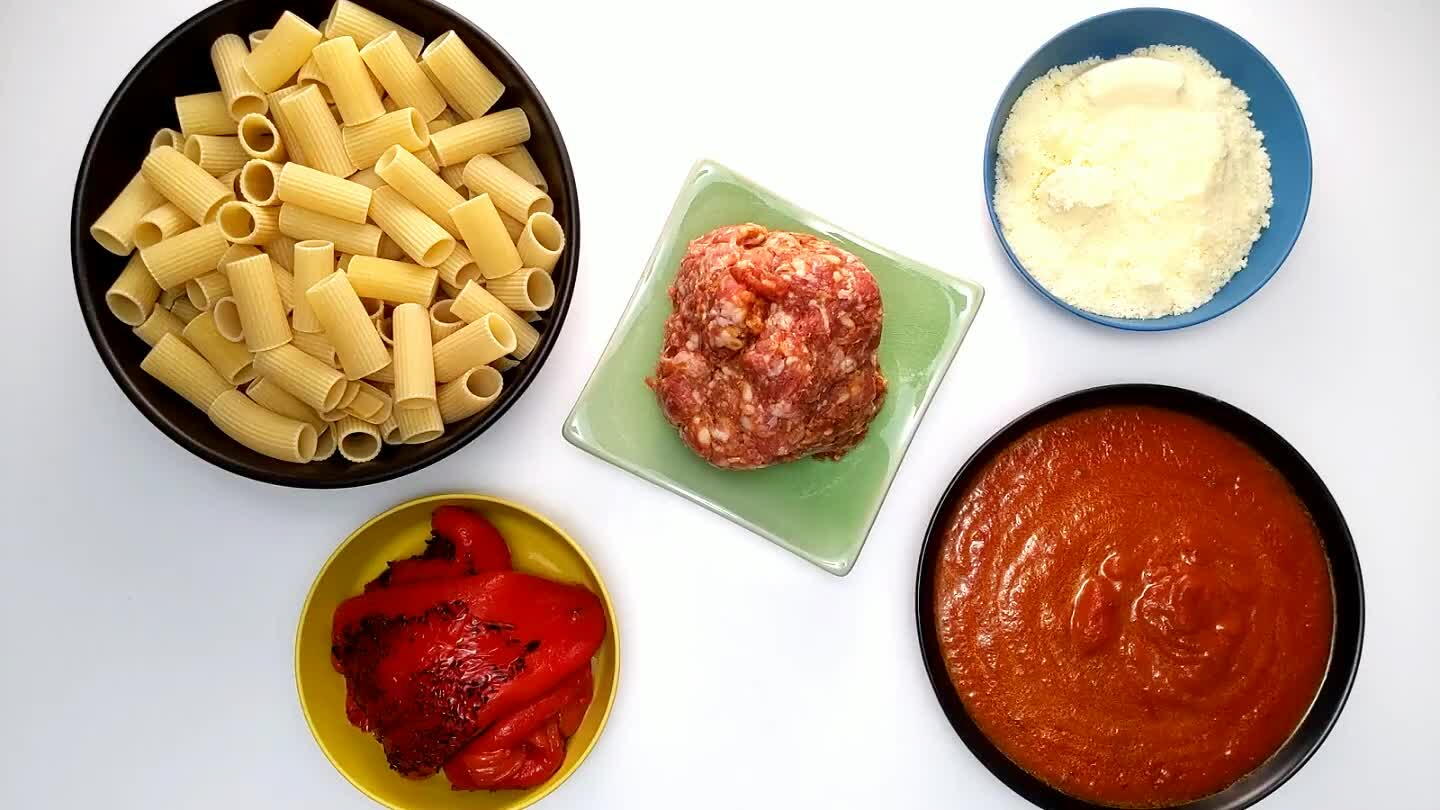 Cook the rigatoni to the desired doneness in salted water at a rapid boil. While the pasta is cooking, you can get the sauce started. When the pasta is cooked, strain it through a large colander and set aside until the sauce is ready.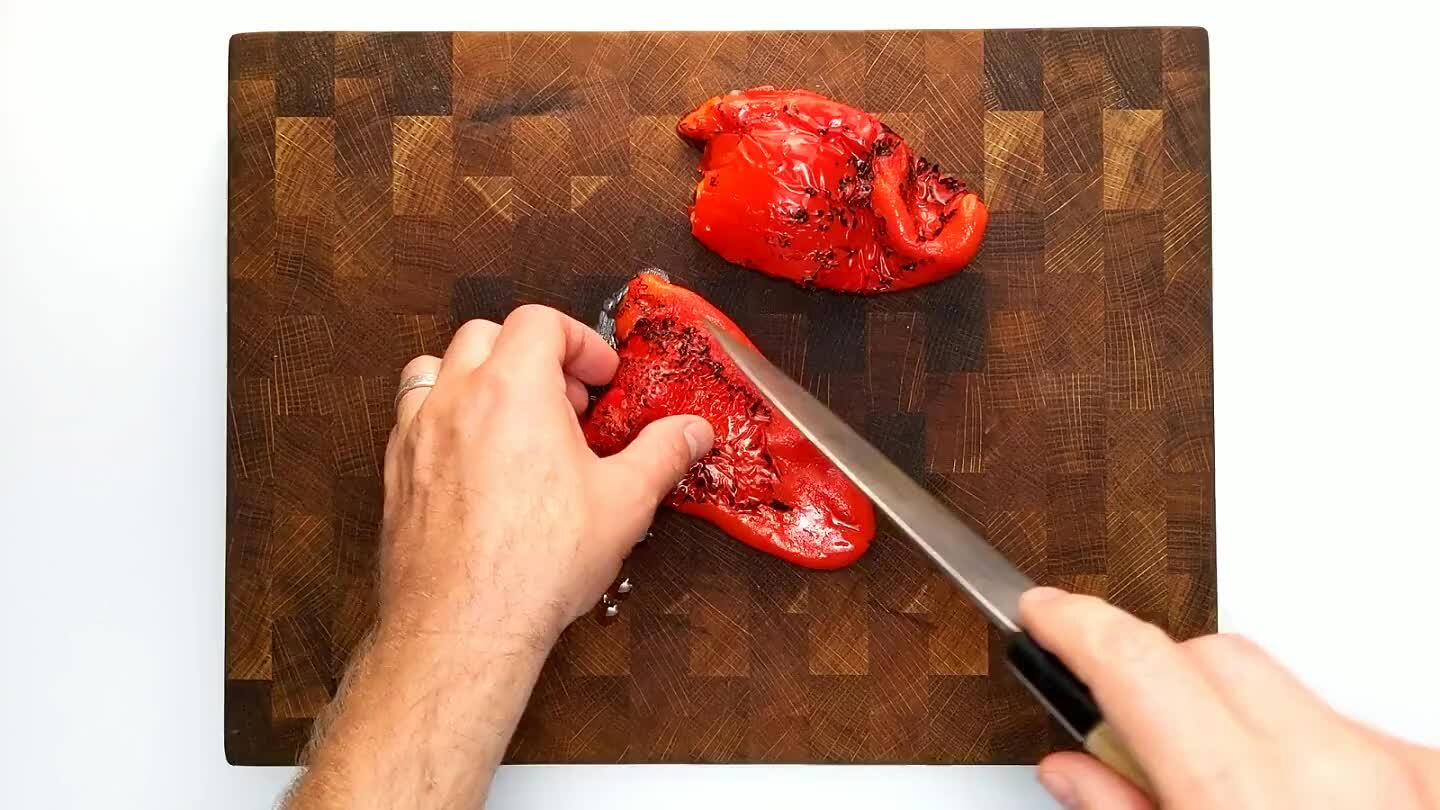 Strain the roasted peppers and discard the packing liquid. slice each pepper in half lengthwise. Remove and discard seeds. Slice into strips (around 1/4" wide).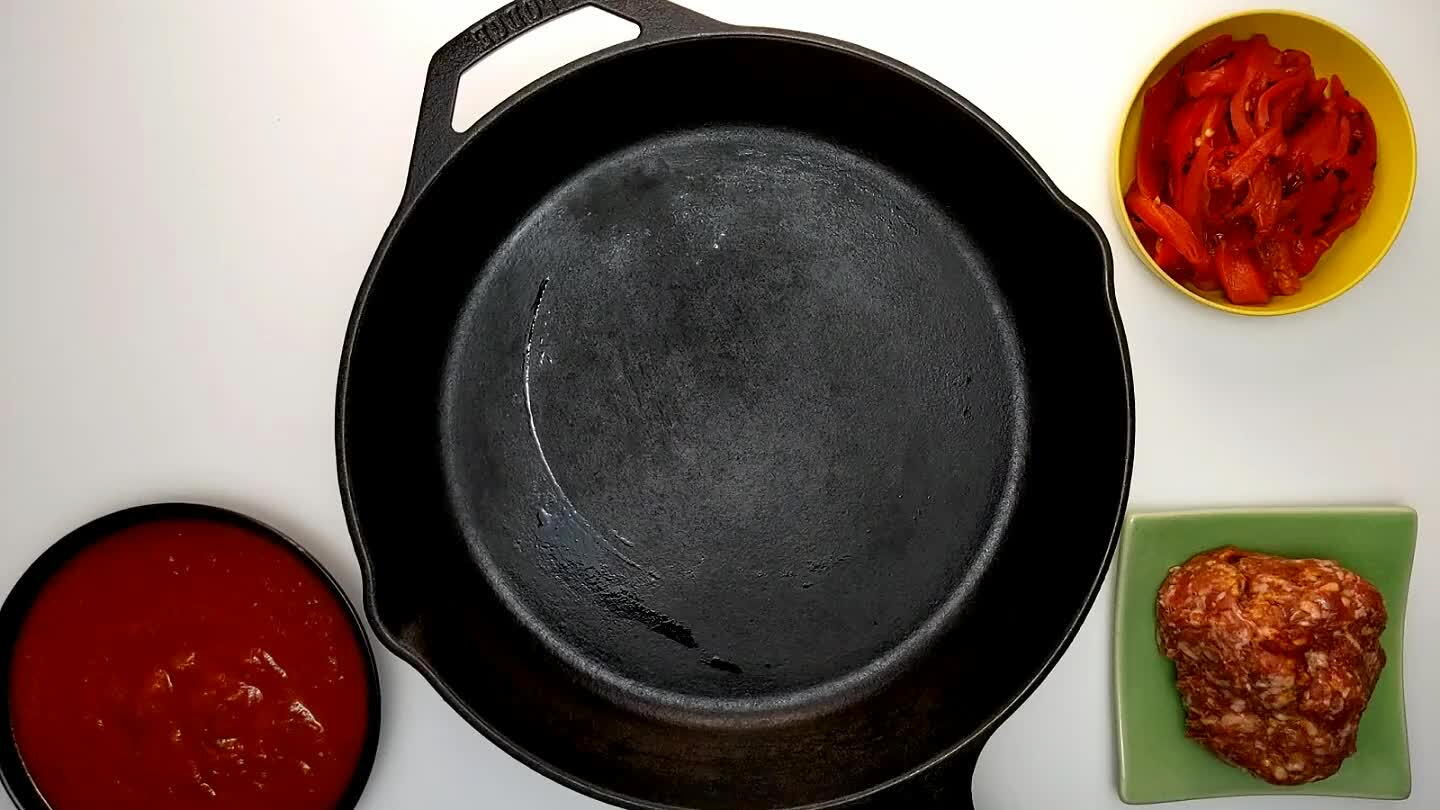 Brown the sausage in a heavy skillet over medium/high heat.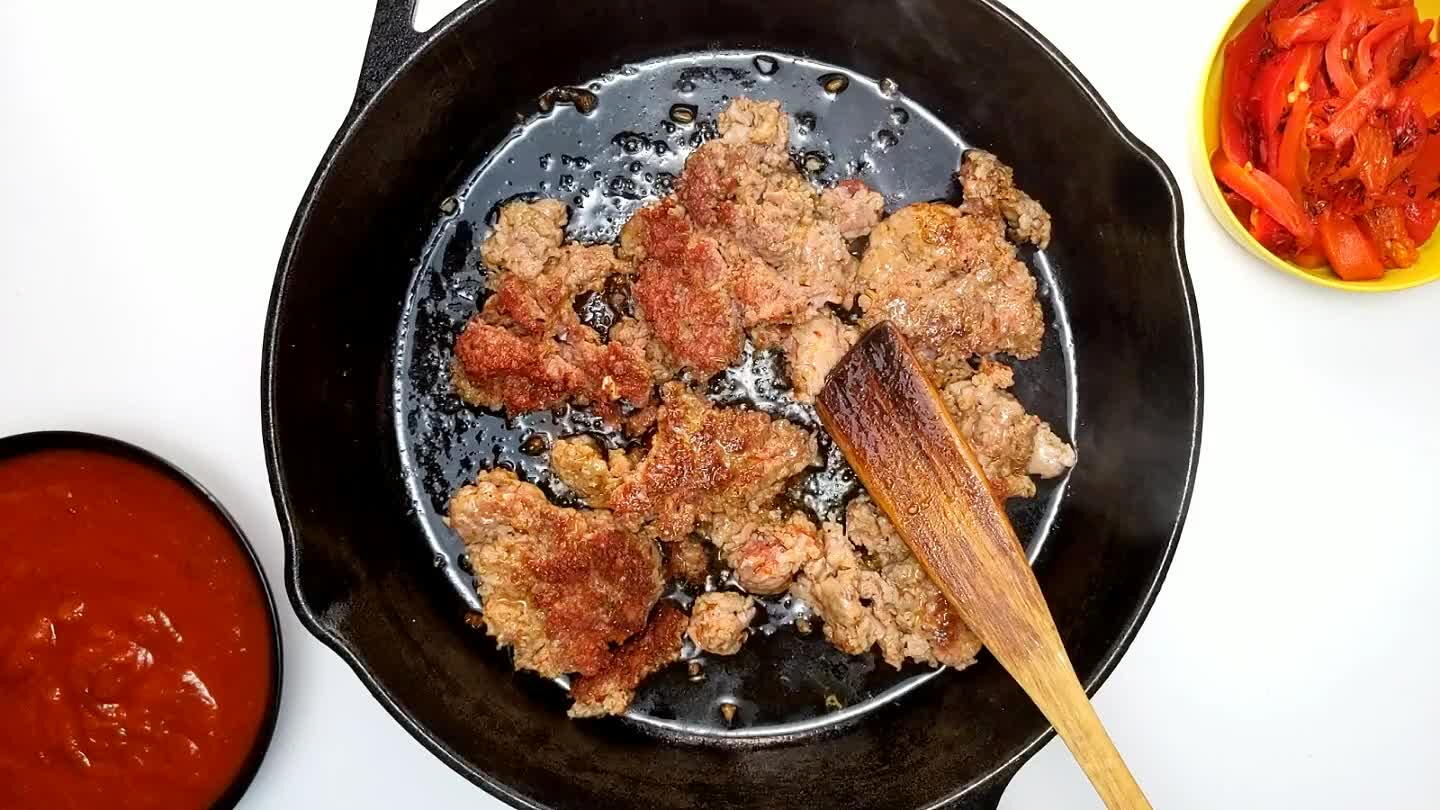 Pour in the marinara and stir. Simmer, stirring often, for 8-10 minutes.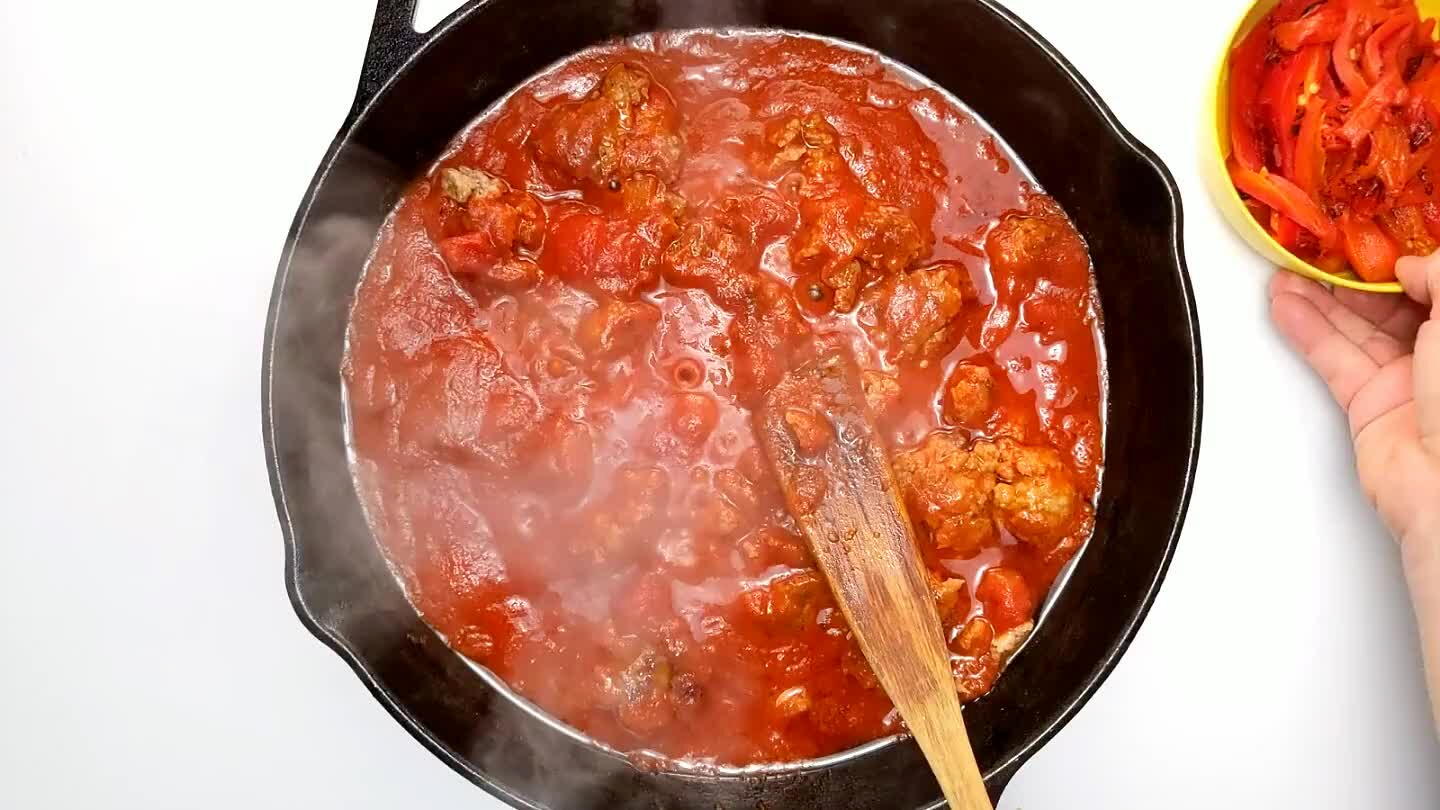 Stir in the sliced peppers.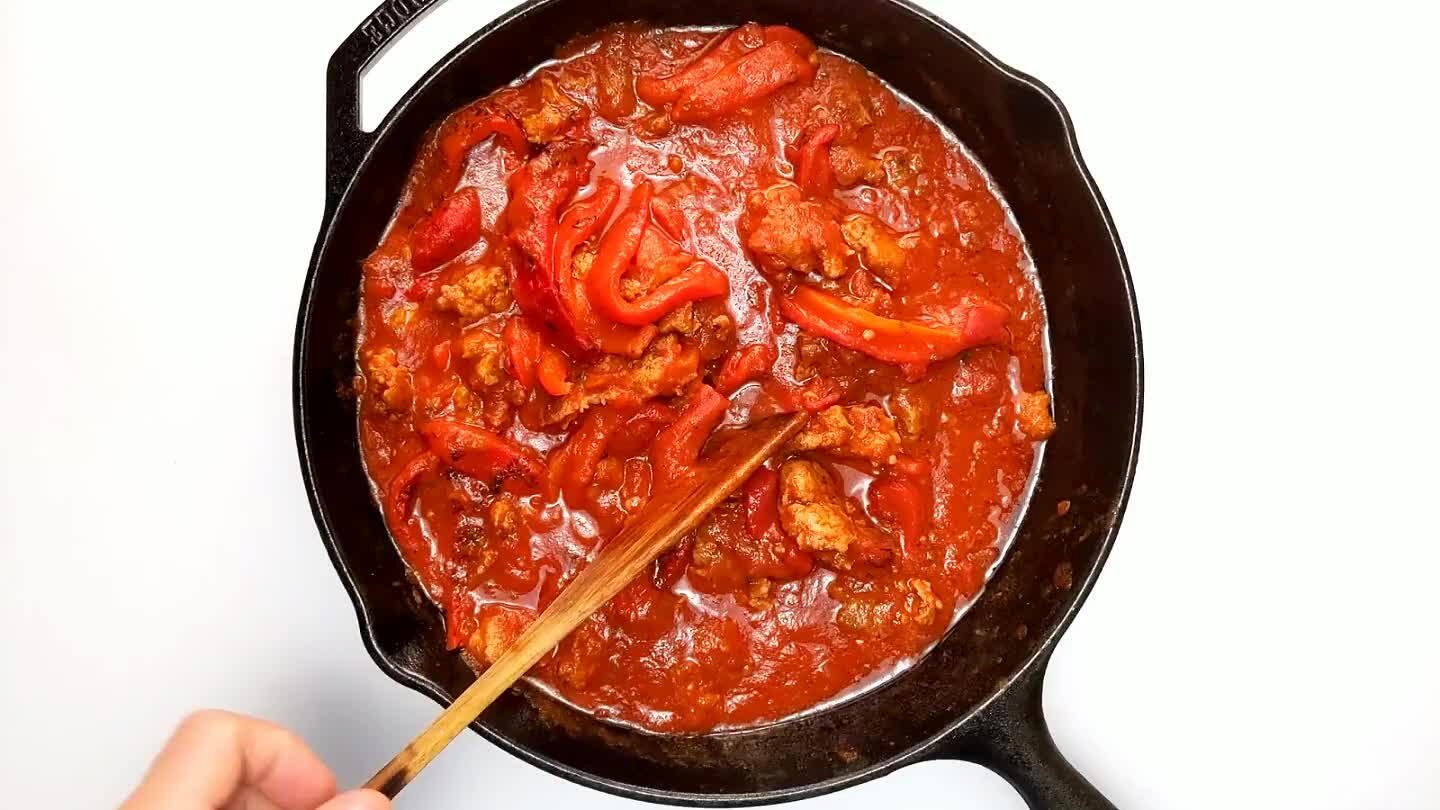 Add the cooked rigatoni and stir to coat evenly in sauce.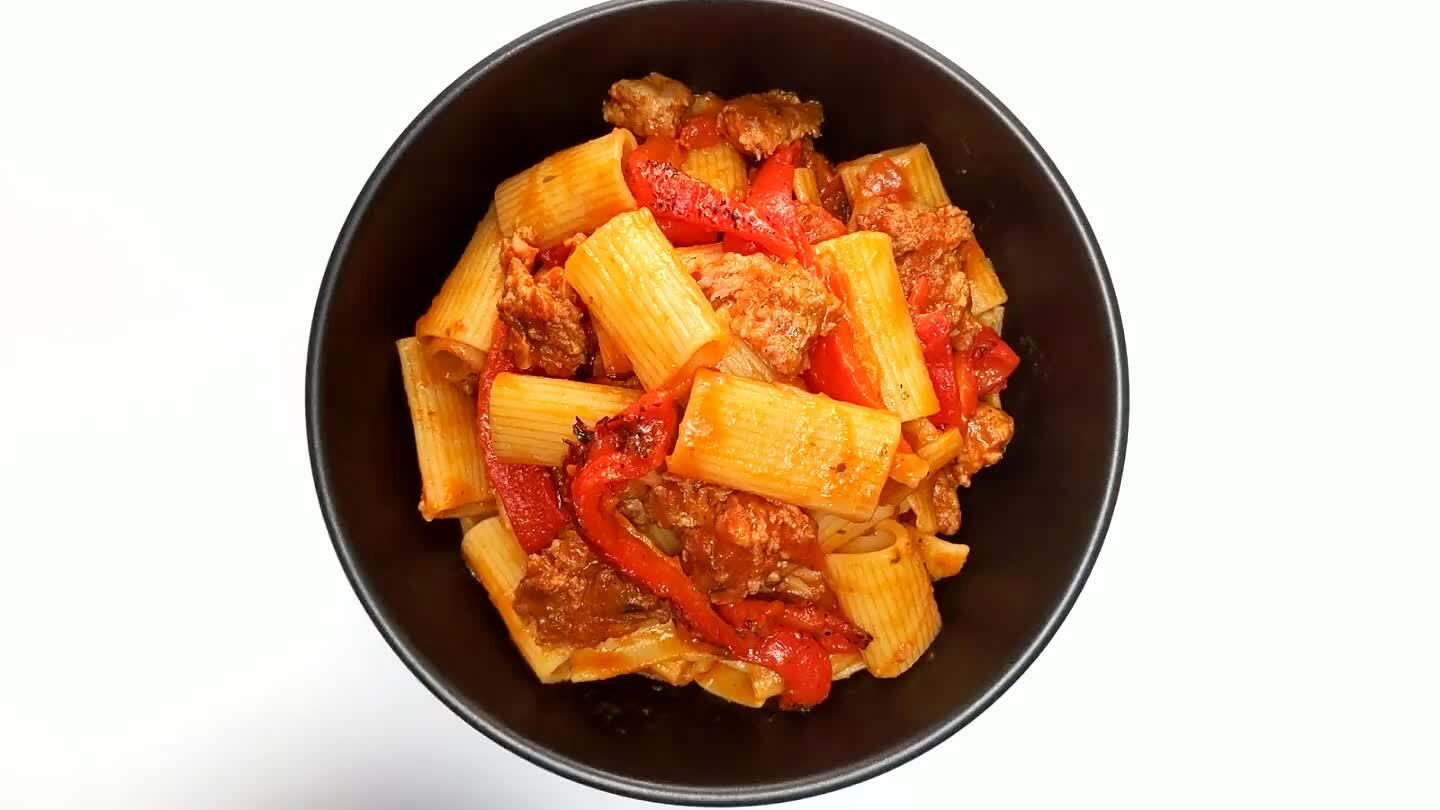 Serve with some grated parmesan or fresh basil.