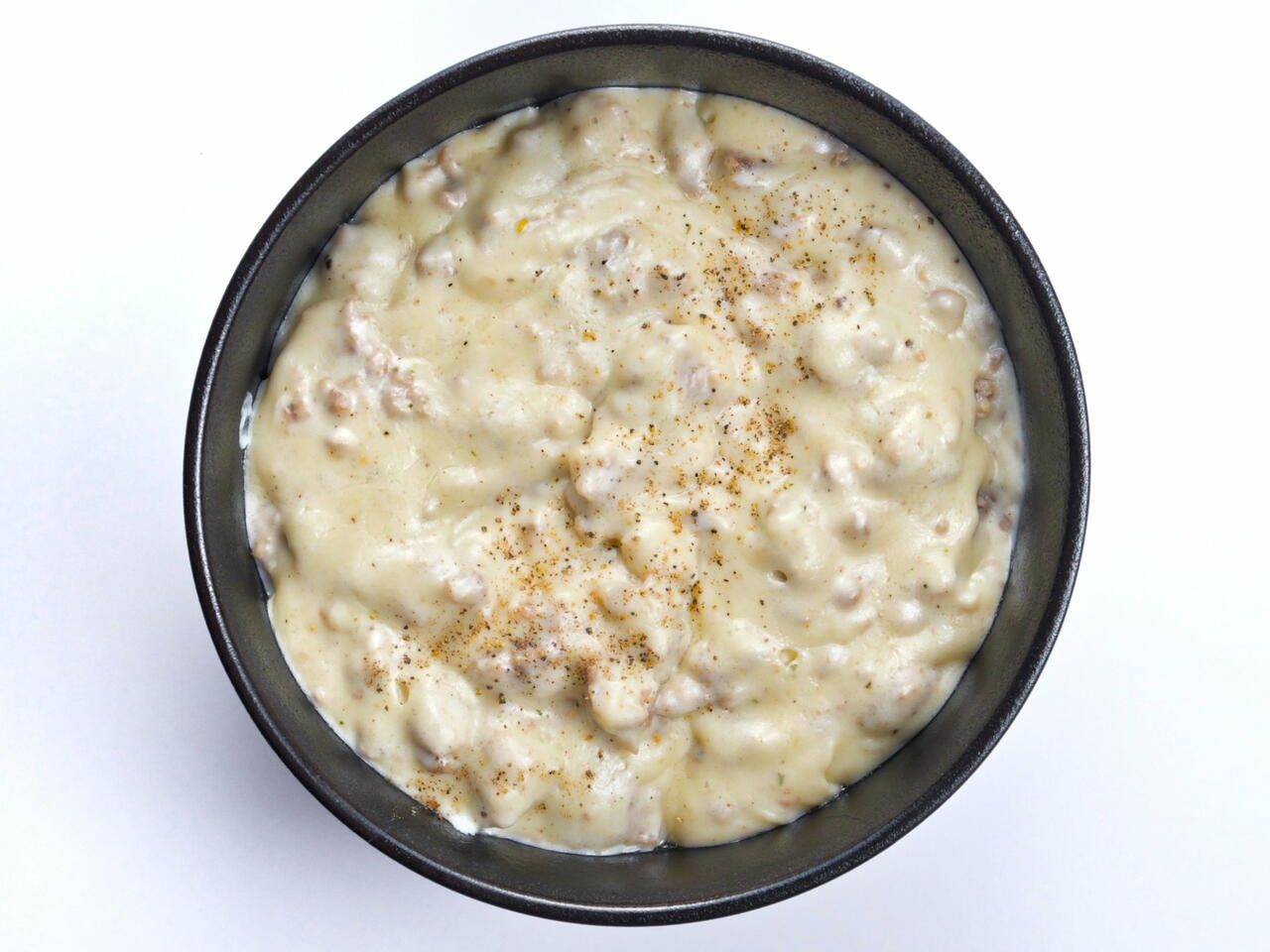 Recipe video made by Ryan
Published on 11/12/2019, viewed by 606
20m
Quick and easy sausage gravy.
What you will need
2 Tbsp Unsalted Butter
1 lb. Pork Sausage
1/3 cup AP Flour
3 cups Milk
Salt
Pepper
(Nutritional facts 156 calories, 11.81 g fat, 5.78 g carbohydrates, 6.78 g protein, 29 mg cholesterol, 682 mg sodium)
How to cook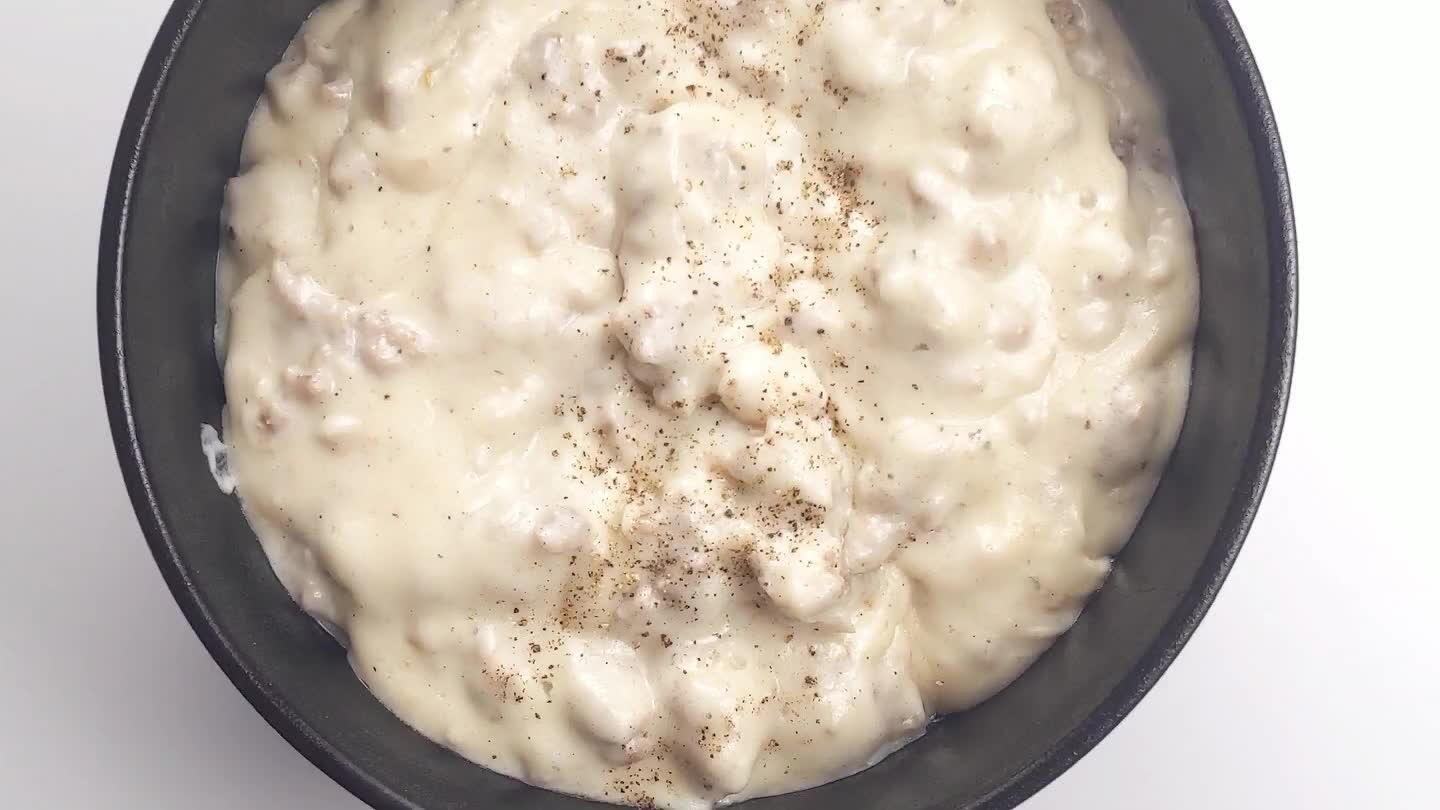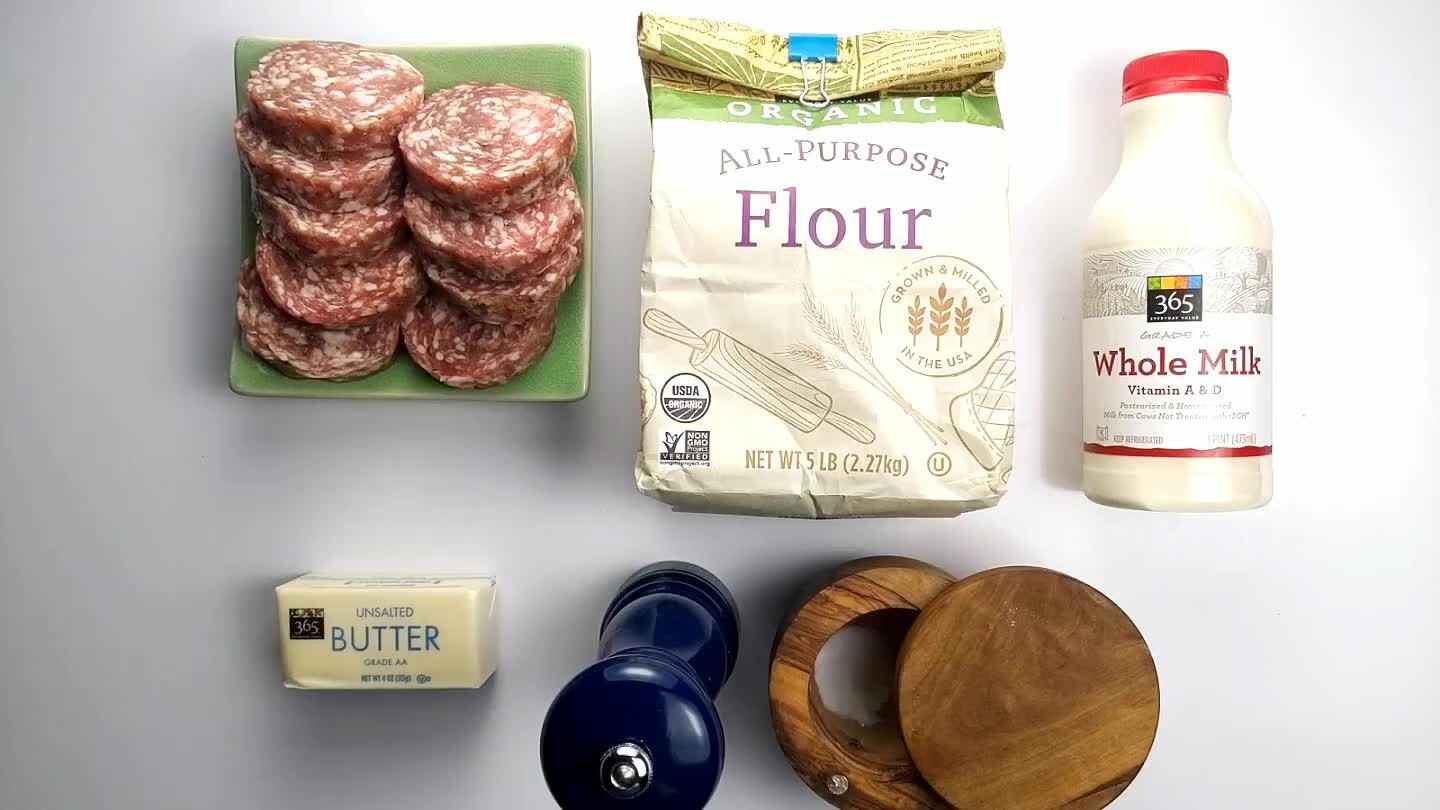 Get your ingredients ready.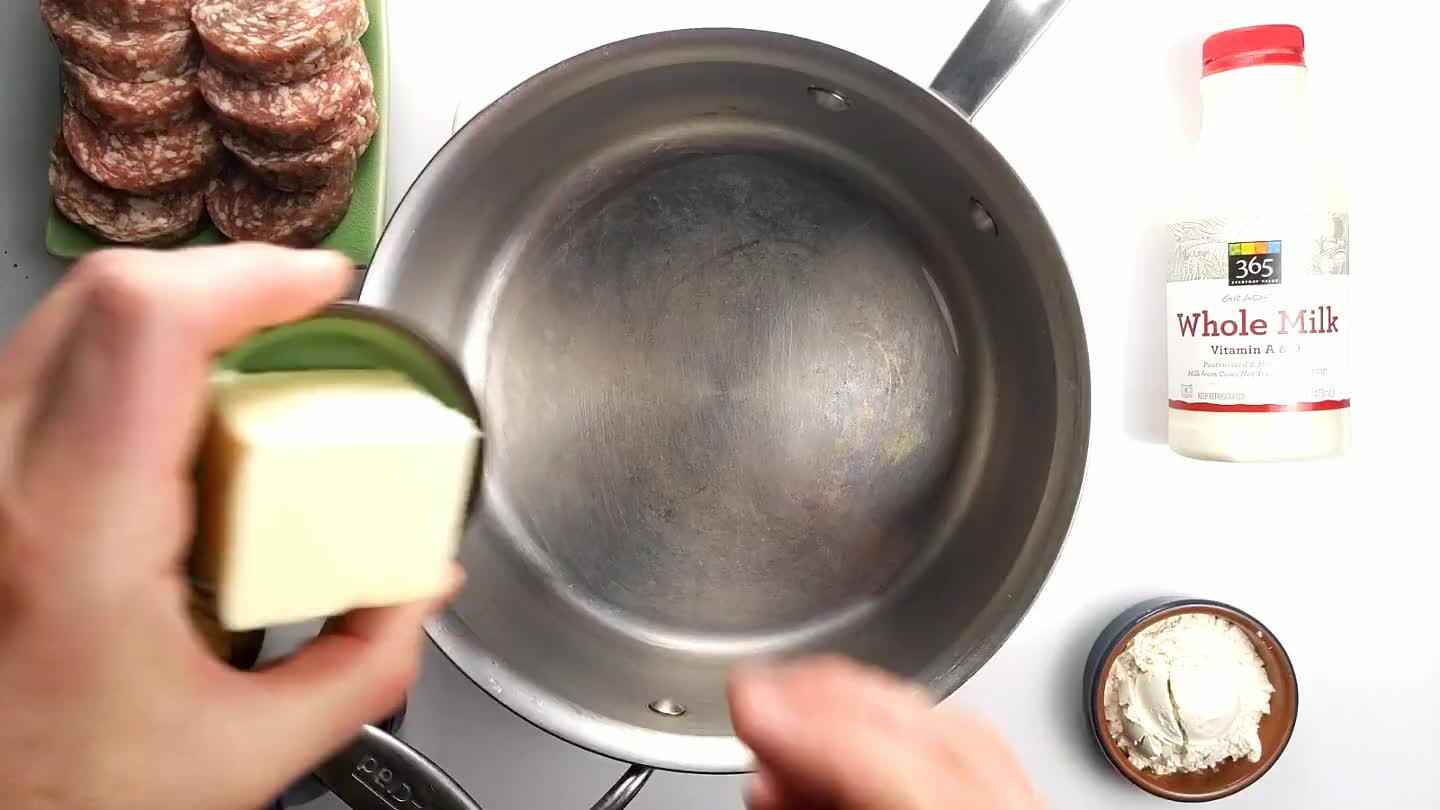 Melt the butter in a sauce pot over medium heat.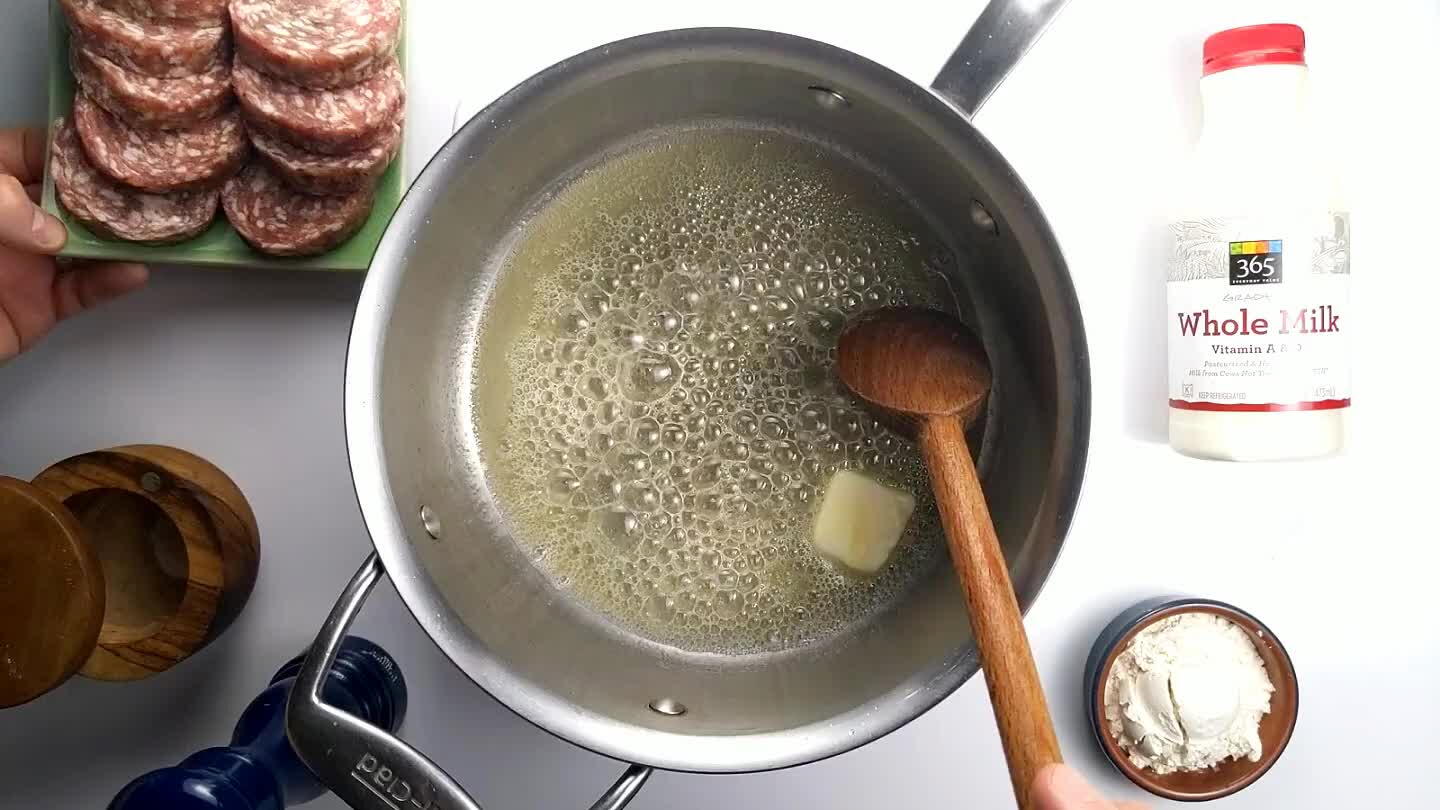 Add the sausage and cook until browned.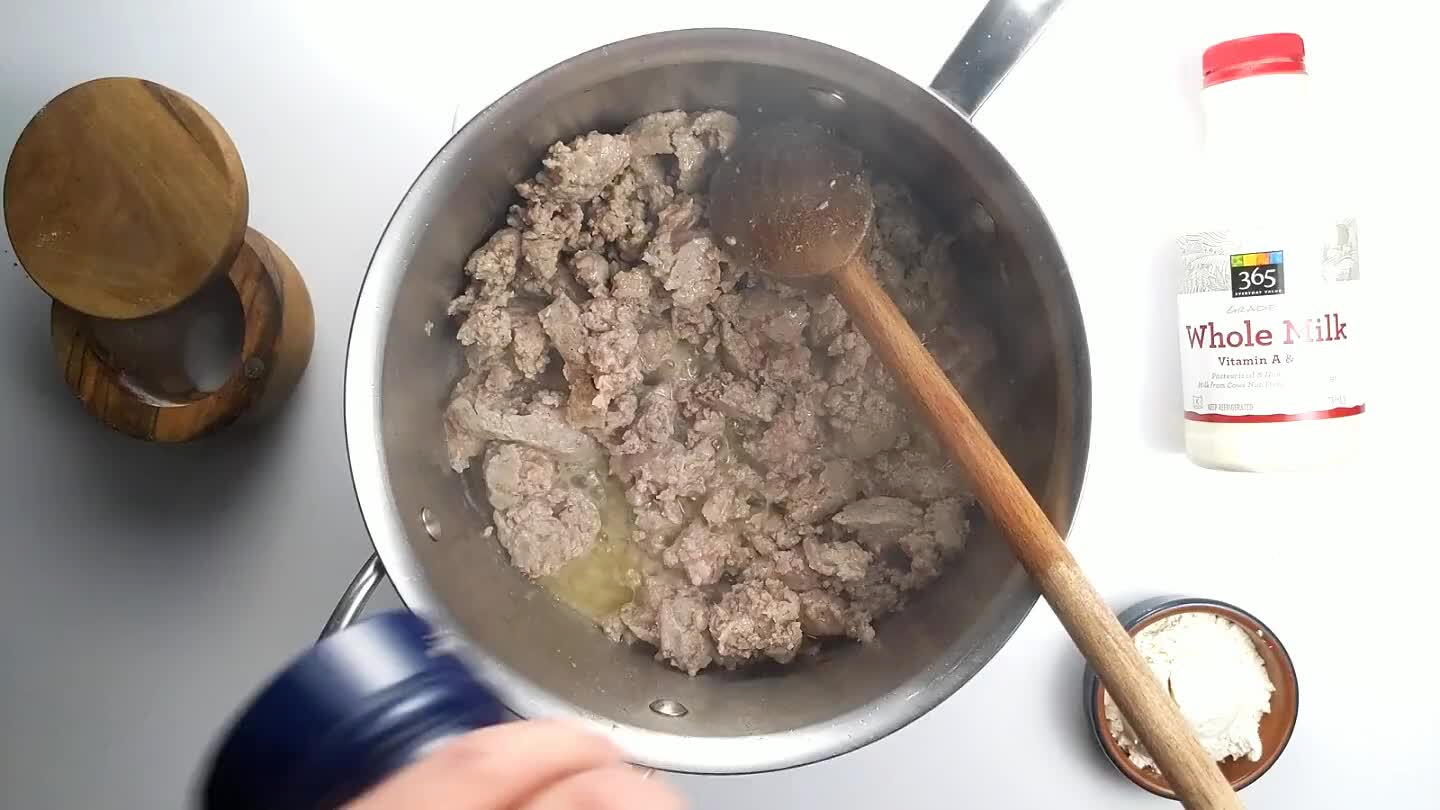 I always like to add a little pepper when there's hot oil around. Pepper likes heat and fat tends to pick up flavor very well and spread it around.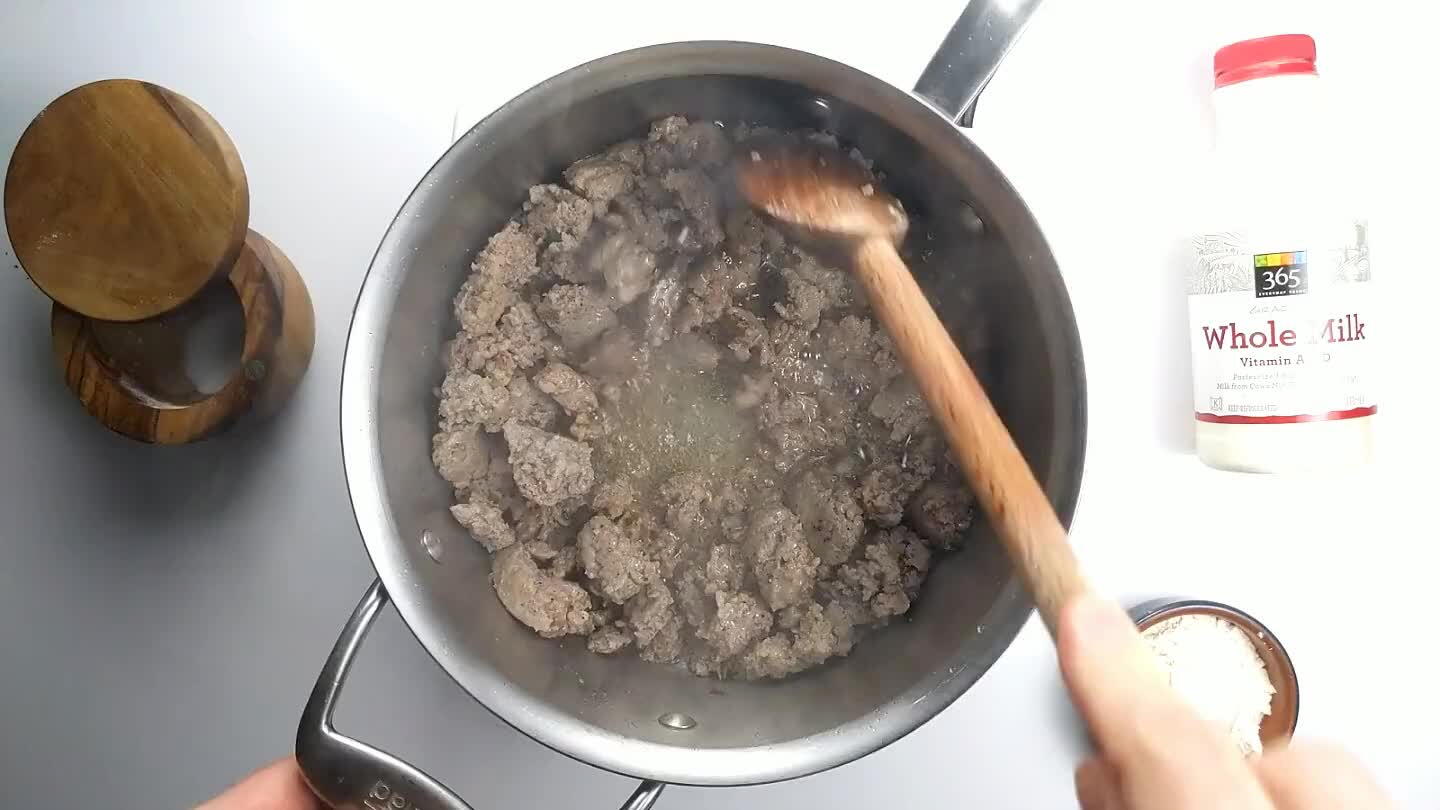 Stir in the flour.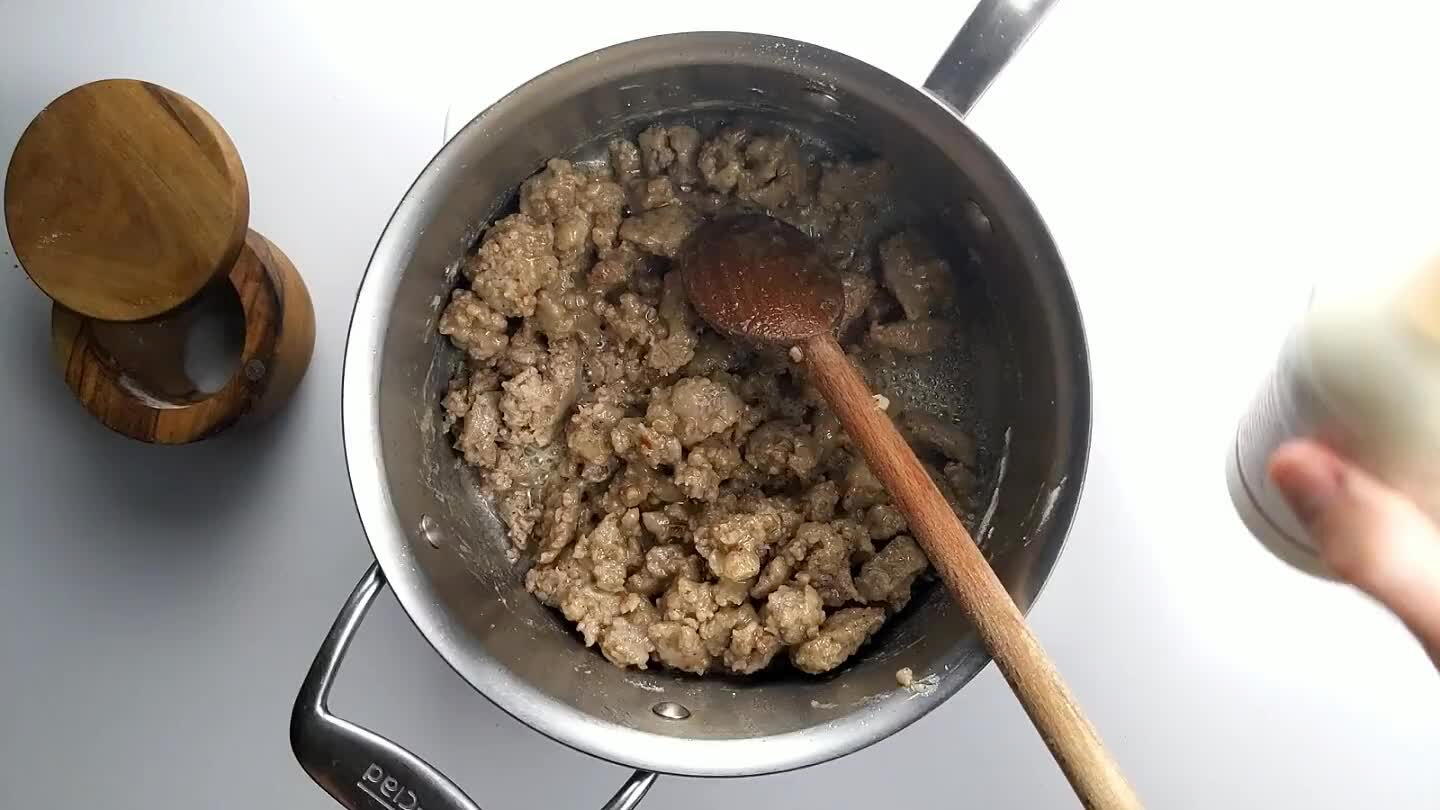 Add the milk.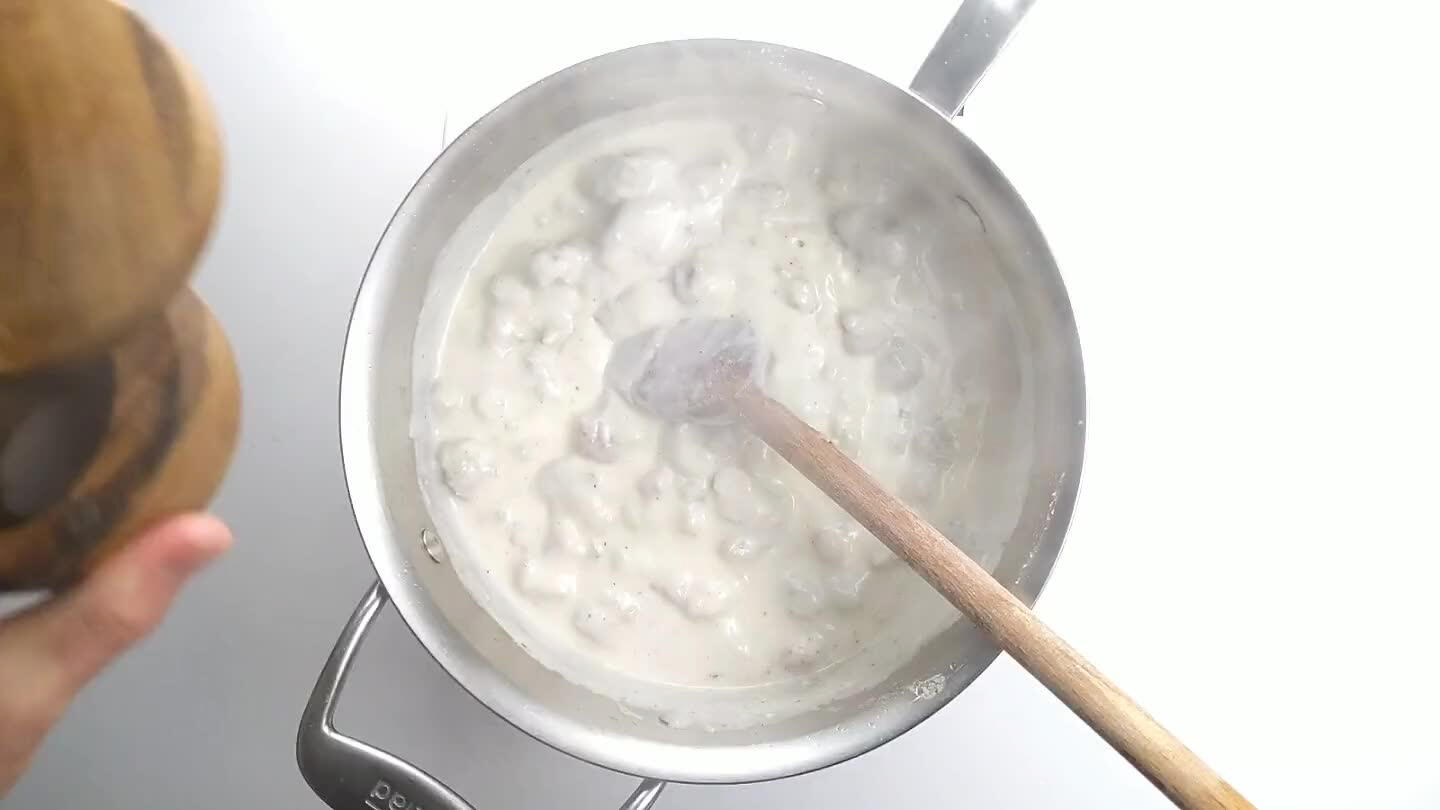 If the gravy is too thick, add a little water before seasoning. Add a little salt or some more pepper if needed.
Comments