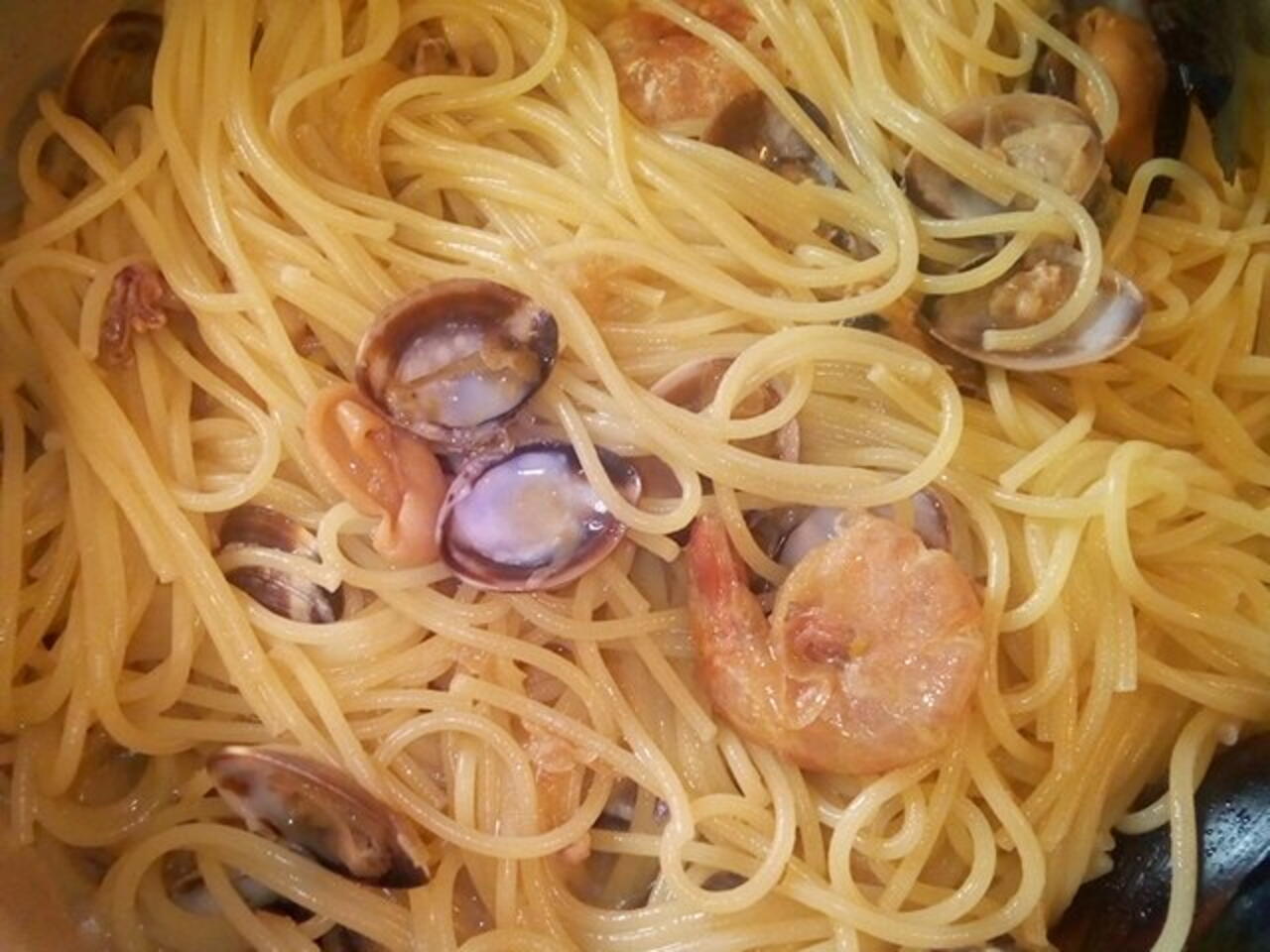 Recipe video made by linda
Published on 03/05/2019, viewed by 679 , 0 Comments
3 portions
30m
Quick, easy, filling, fun.
What you will need
about 250-300 grams seafood, including shellfish, per person
olive oil or other vegetable oil
garlic, whole cloves, about 1 per person
hot pepper, whole or in powder
white wine, best if grape, but can be apple or pear
fish broth, to cook the pasta, (example,1litre for 200grams of spaghettii)
onion, sliced fine, 1 small or medium yellow onion
(Nutritional facts 87 calories, 1.1 g fat, 0.22 g carbohydrates, 17.9 g protein, 77 mg cholesterol, 289 mg sodium)
How to cook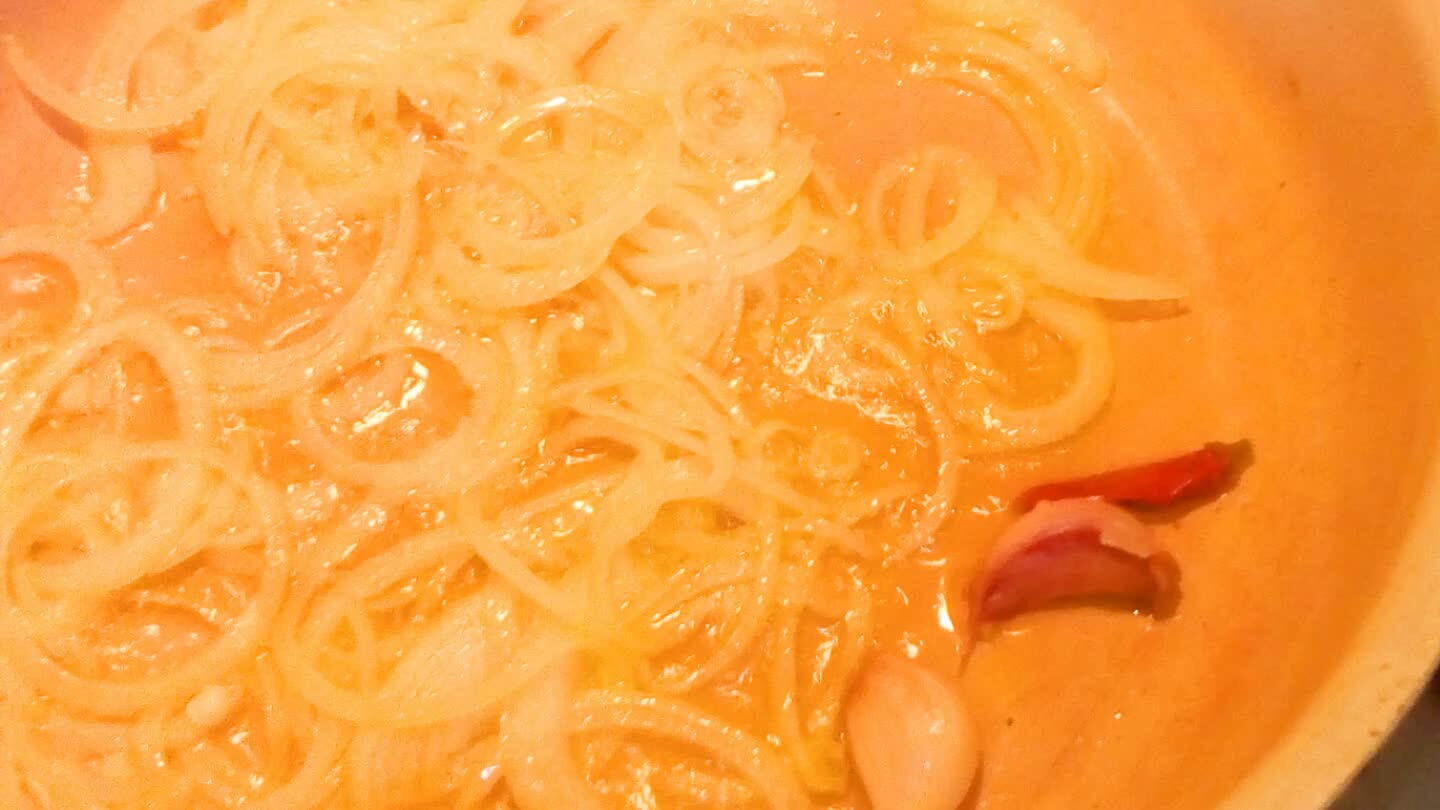 Cover the bottom of a nonstick skillet or stainless steel pan with a fine layer of oil, add onion sliced finely, garlic cloves, hot pepper. Heat slowly until the onion begins to brown.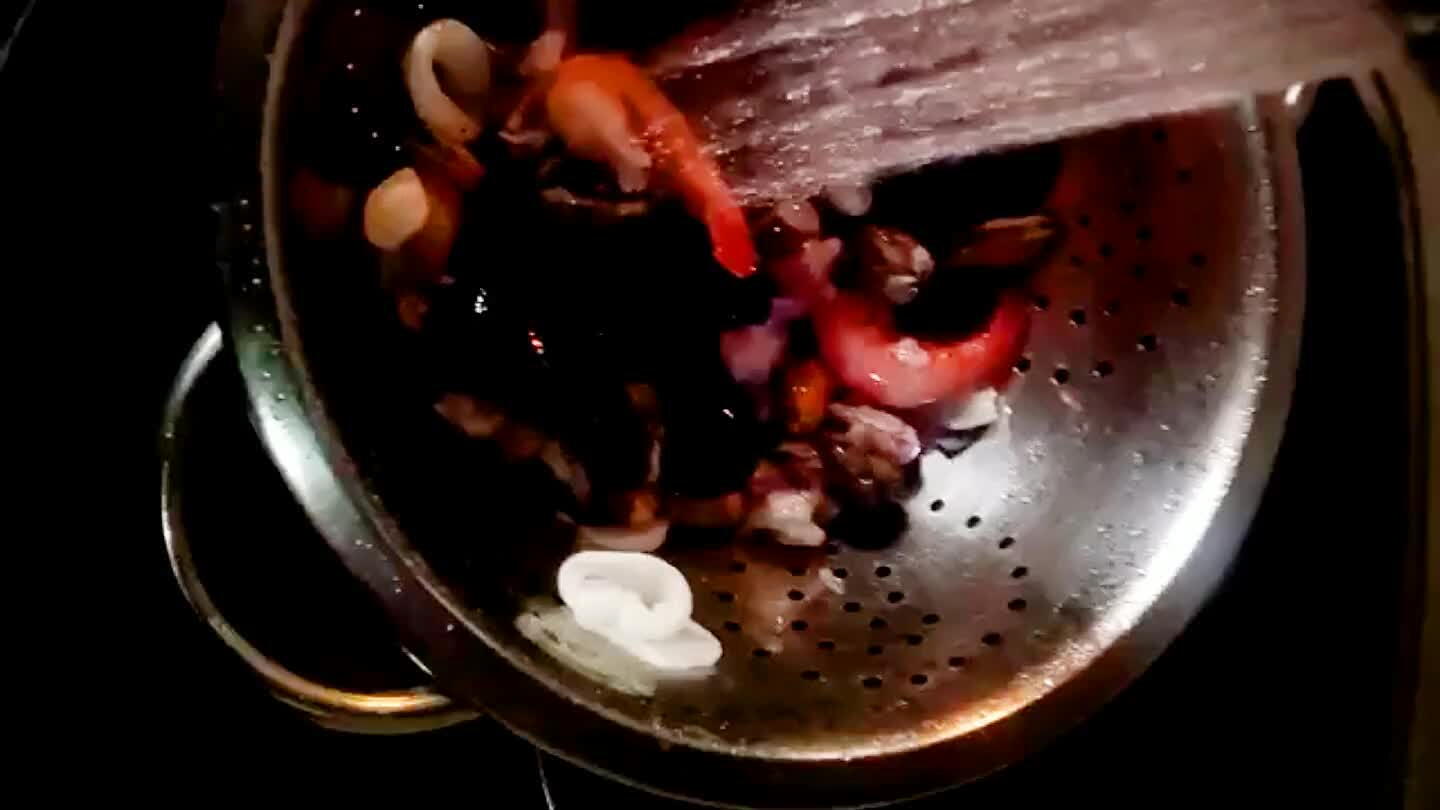 Meanwhile, rinse the seafoods. If they're frozen, rinse first with hot, then with cold water, until the frost (and some fish juices) are gone. If they are fresh, the shellfish should have been in slightly salty water to cleanse, with a couple of changes of water, for at least 5 hours.
Add a glass of white wine for every 500 grams of seafood to be used.
As soon as the wine starts evaporating, add the seafoods. Stir to spread well in the skillet.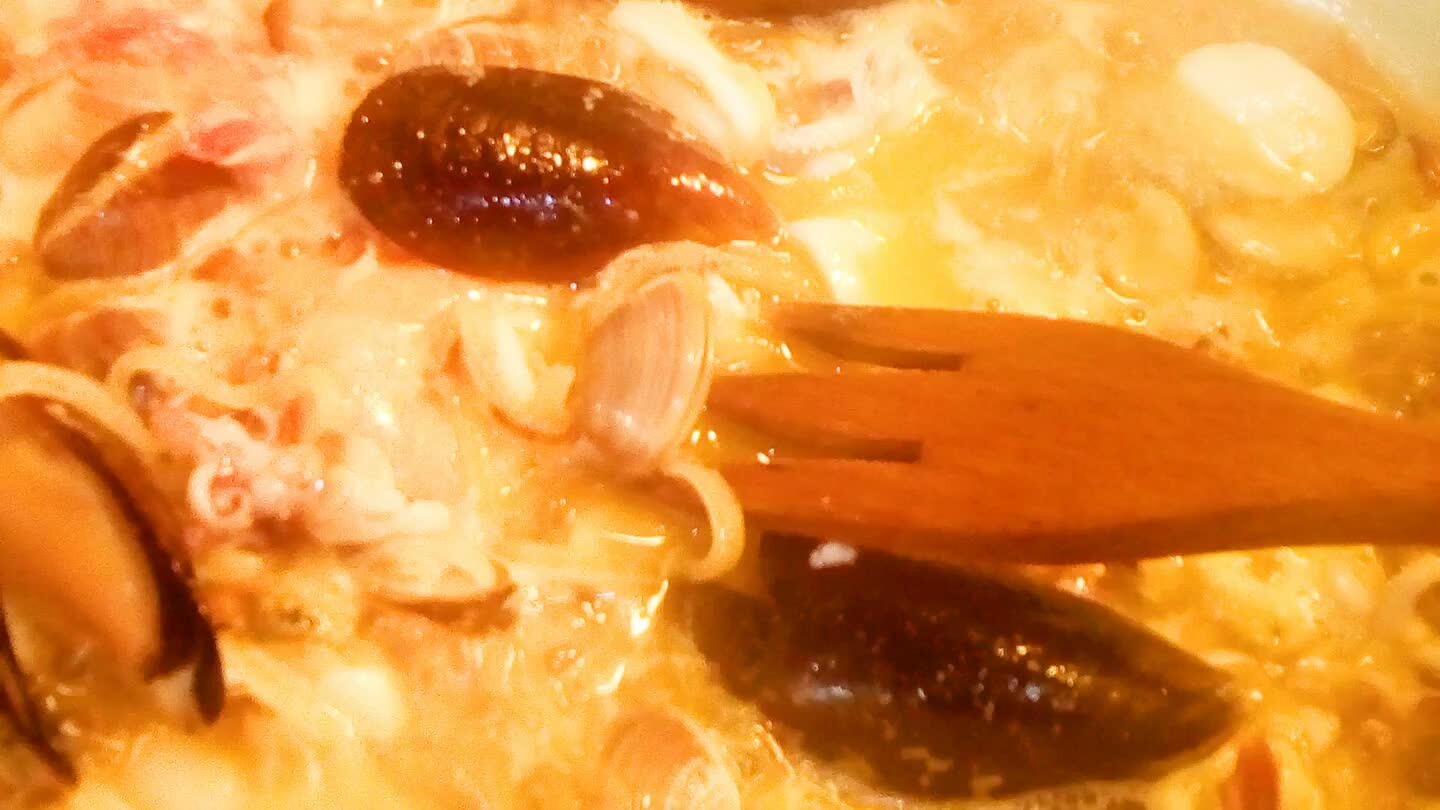 After about 5 minutes, stir and control the shellfish. If there are any unopened ones, remove and discard. Cook for about another 15-20 minutes, while heating the fish broth and cooking the pasta in it.
Cook 70-90 grams of pasta per person (amount depends on time of day - lunch, supper, midnight...), preferably spaghetti, in abundant fish broth. Towards the end of cooking, scoop out 2-5 tablespoons of cooking liquid and add to the seafoods skillet or pan.
Turn off heat under seafoods, add a pat or two of butter per person, distributed more or less evenly, cover, let melt while the pasta finishes cooking. Drain pasta and put directly into pan, then mix over low heat for a couple of minutes.
For effect, serve with the shellfish still in their shells, placing a side plate for each place for the shells. If you are serving children or someone fussy, take the shells out before serving.
Tips: parsley can be used as garnish, to mince and add just before serving. When there are lots of shellfish, you can leave some shells for show and get rid of most before serving. A slice of lemon can be offered for each person's individual setting, to be used as they wish.
Comments