Shchi
Belarusian Style Cabbage Soup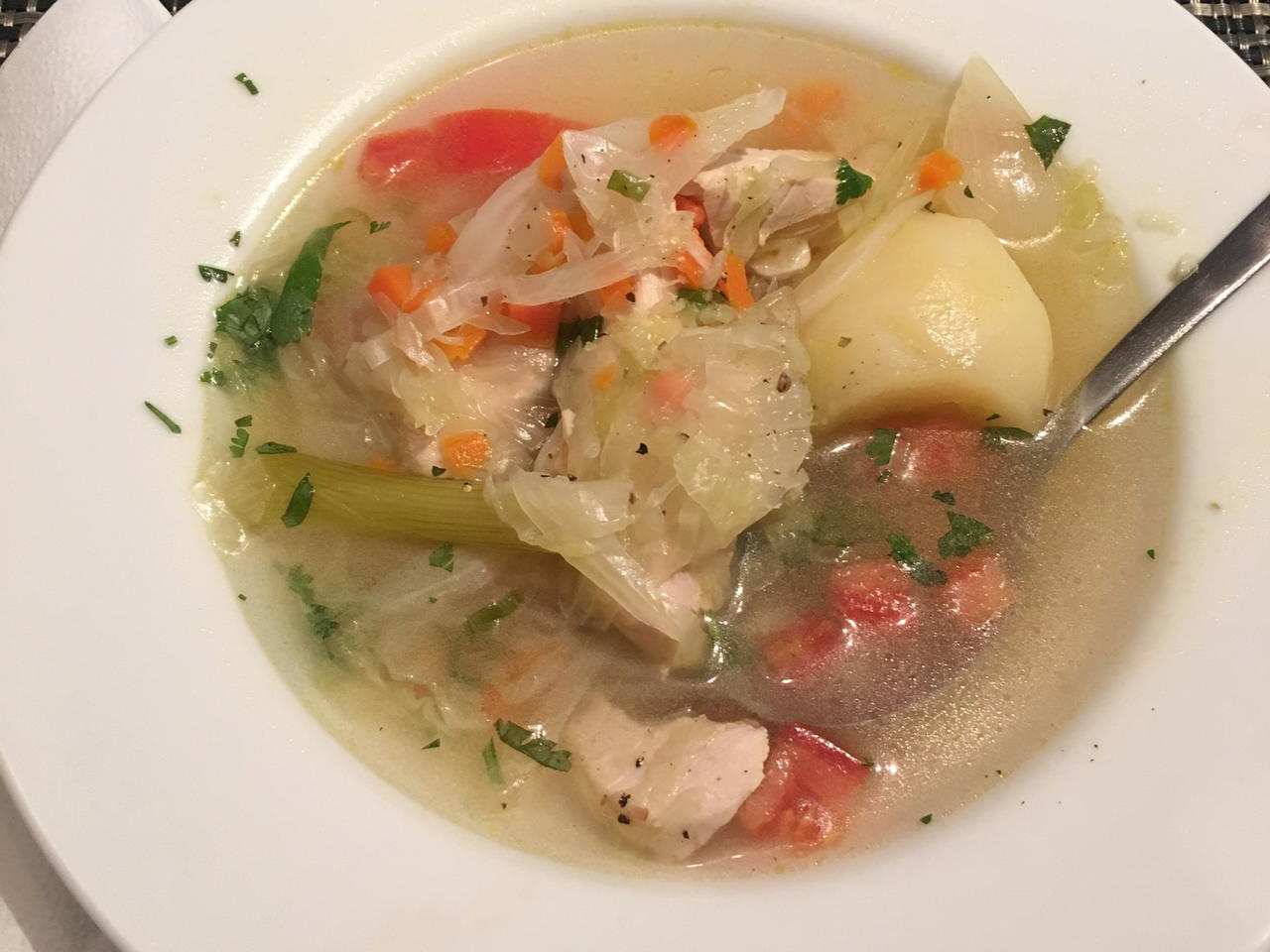 Recipe video made by Julia
Published on 08/01/2017, viewed by 3136 , 2 Comments
Shchi is a traditional soup of Russia where it has been known as far back as the 9th century, soon after cabbage was introduced from Byzantium. Its popularity in Russia originates from several factors. Shchi is relatively easy to prepare; it can be cooked with or without various types of meat; and it can be frozen and carried as a solid on a trip to be cut up when needed. Finally, it was noticed that most people do not get sick of shchi and can eat it daily. As a result, by the 10th century shchi became a staple food of Russia, and another popular saying sprang from this fact: "Щи да каша — пища наша." (Shchi da kasha — pishcha nasha "Shchi and kasha are our food"). The major components of shchi were originally cabbage, meat (beef, pork, lamb, or poultry), mushrooms, flour, and spices (based on onion and garlic). Cabbage and meat were cooked separately and smetana (sour cream) was added as a garnish before serving. Shchi is traditionally eaten with rye bread.
What you will need
Chicken (this time I used chicken breast, 4 small pieces)
Cabbage 1/2
Carrot 2
Onion (scallion 1 bunch, yellow onion 1/2, shallot 1/2)
Potato 4
Parsley or cilantro for garnish (which ever you prefer/ I used parsley for my boyfriend and cilantro for me)
Garlic cloves 3
Tomato 1
Salt
Vegetable bouillon 1 1/2 (the organic gourmet)
Olive oil 2 tblsp
Black round pepper 8
How to cook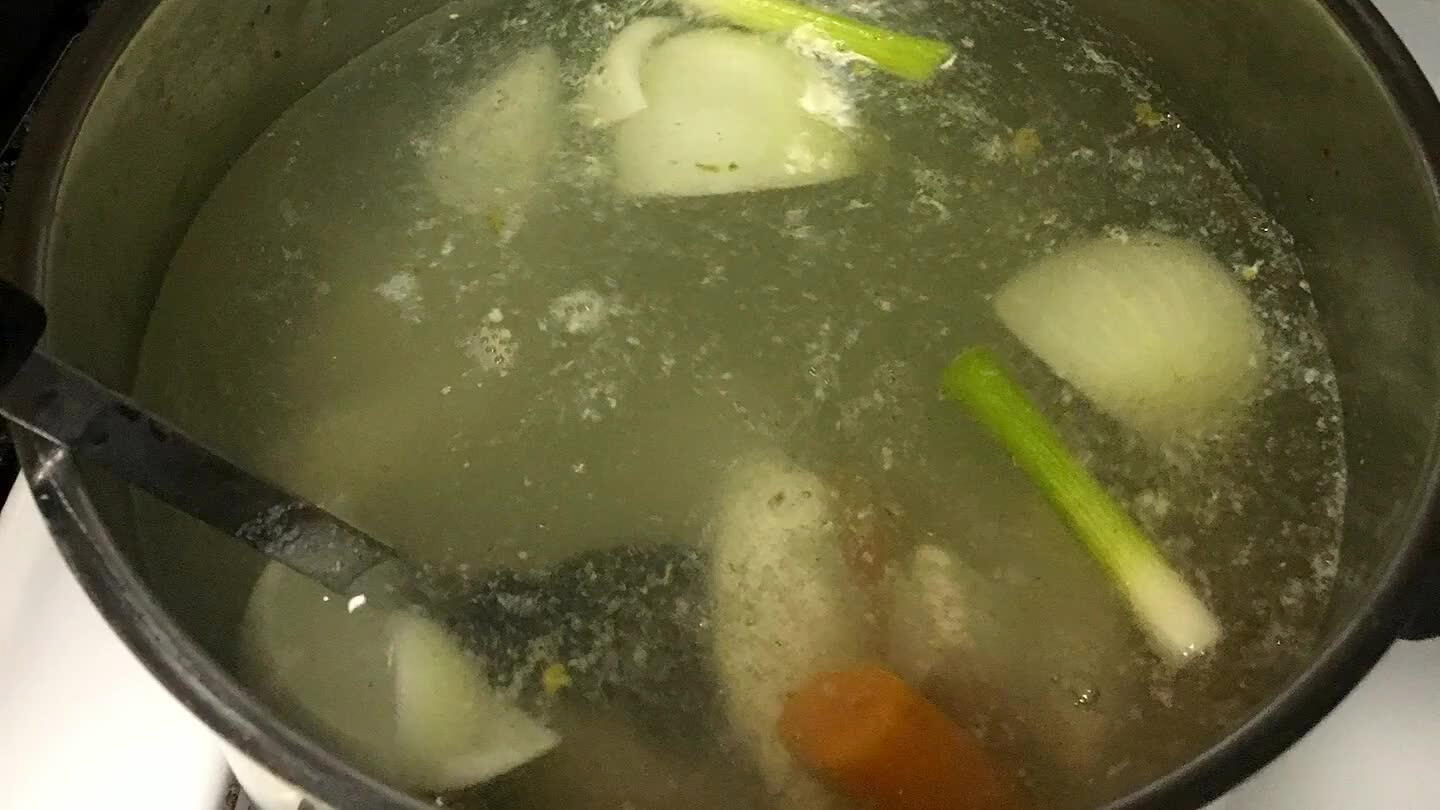 Clean and slice chicken, put in a pan with hot water, add 2, 3 ends of scallions, 1/4 of a yellow onion, 1 garlic clove, 1 carrot (cut in 4 pieces), veg bouillon - cover with a pan top leaving some space for the steam to come out, let boil on a mid-low heat while you are preparing other ingredients.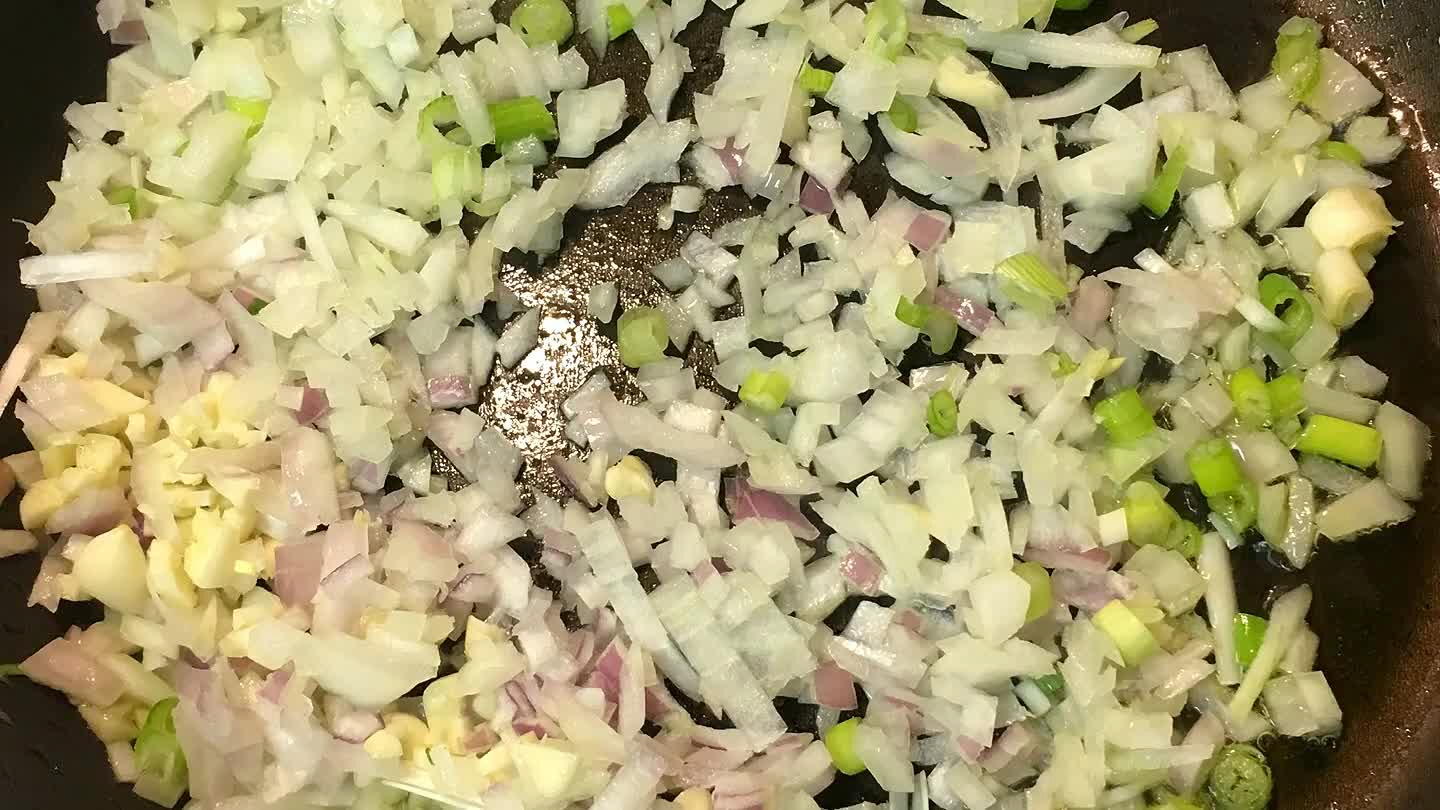 Chop 1/2 of a yellow onion, 1/2 of a shallot, 1/3 of a scallion bunch, 3 cloves of garlic, cook in a preheated pan in olive oil until golden (I usually add 1/2 tsp of sugar to my onions, it brings a beautiful color and caramelized taste)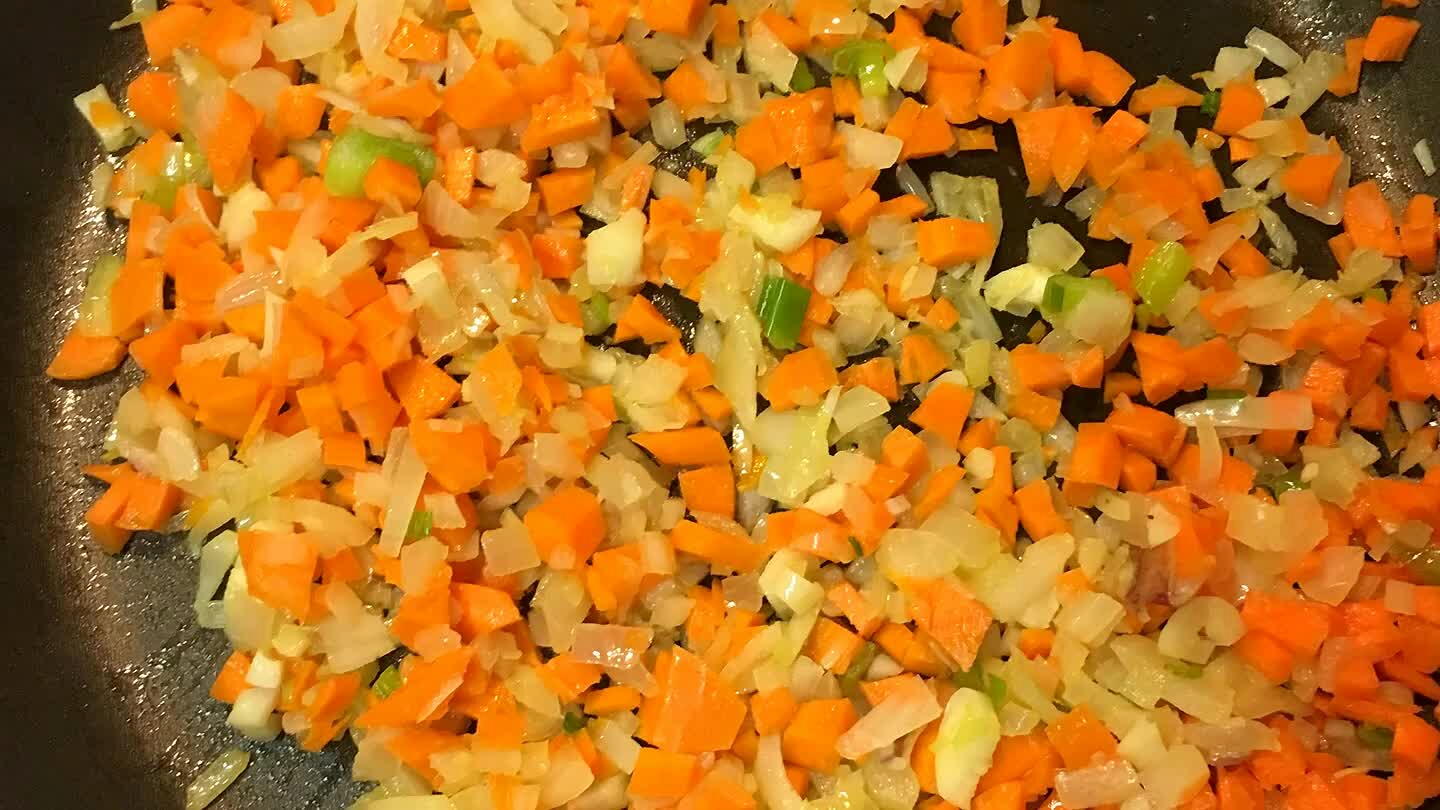 Add chopped carrot to the pan with onions (cook on a low heat until the next step).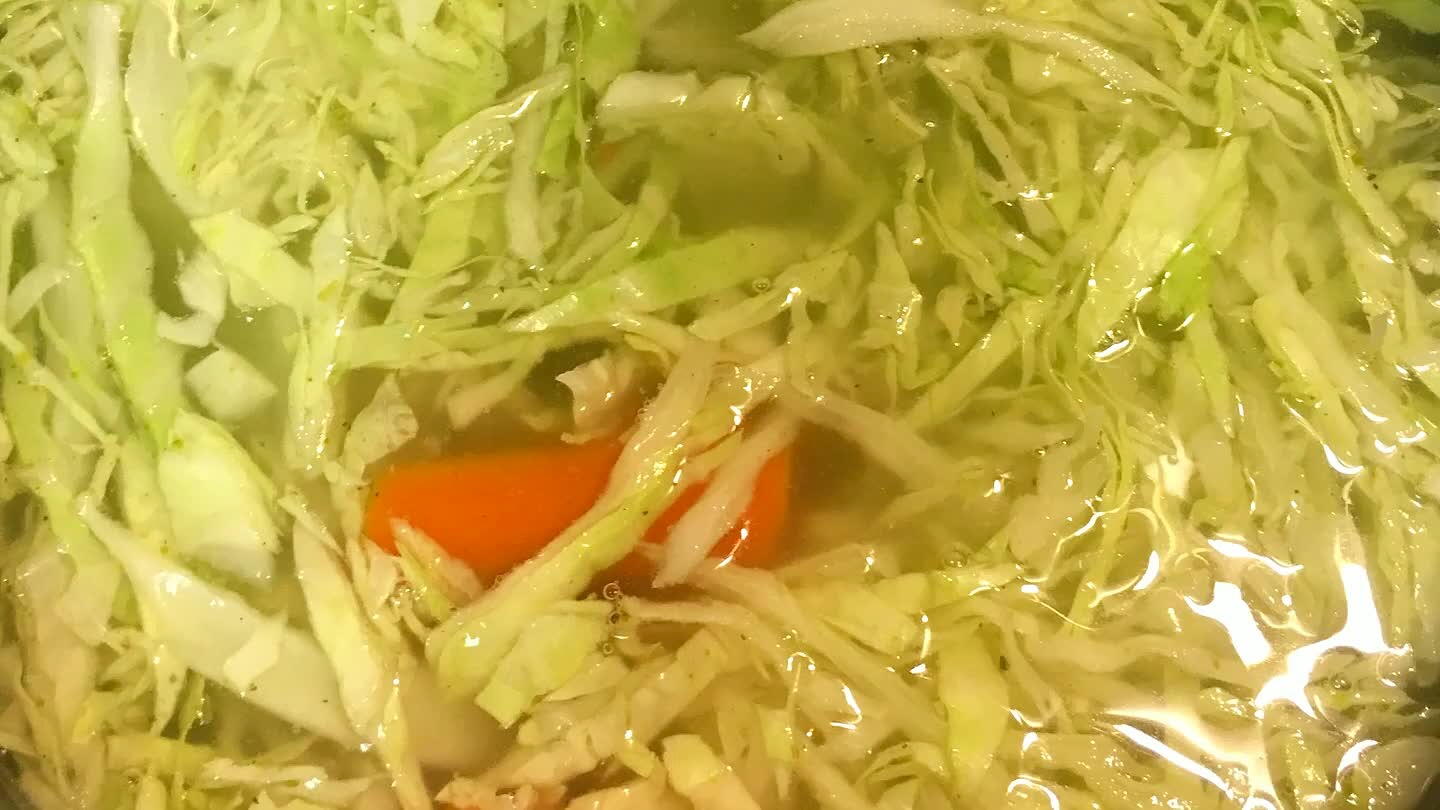 Chop 1/2 of a cabbage and add to our pan with boiling vegetables and chicken. (Try to chop the cabbage into very thin long slices).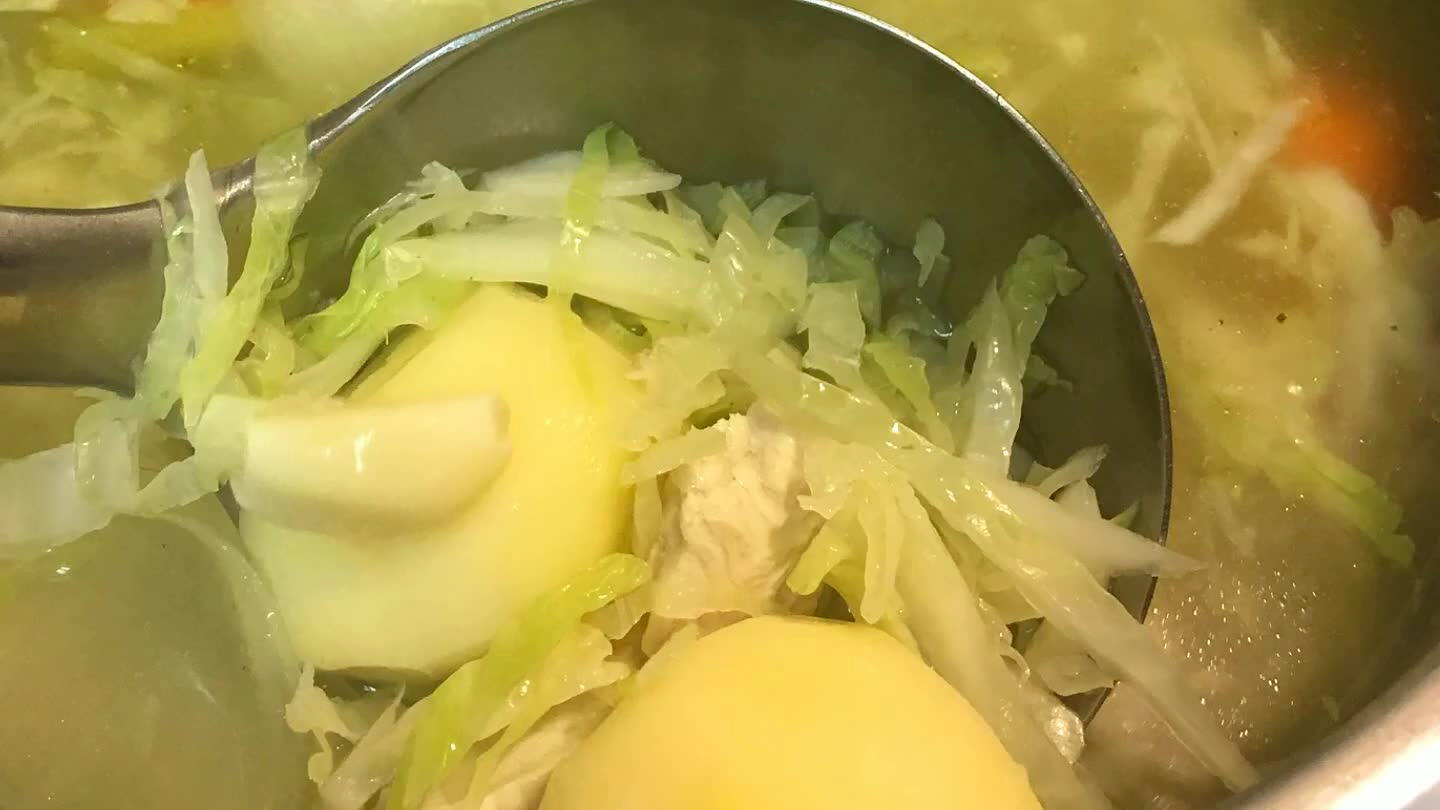 Clean and cut into 2 pieces each of the potatoes and add to the pan.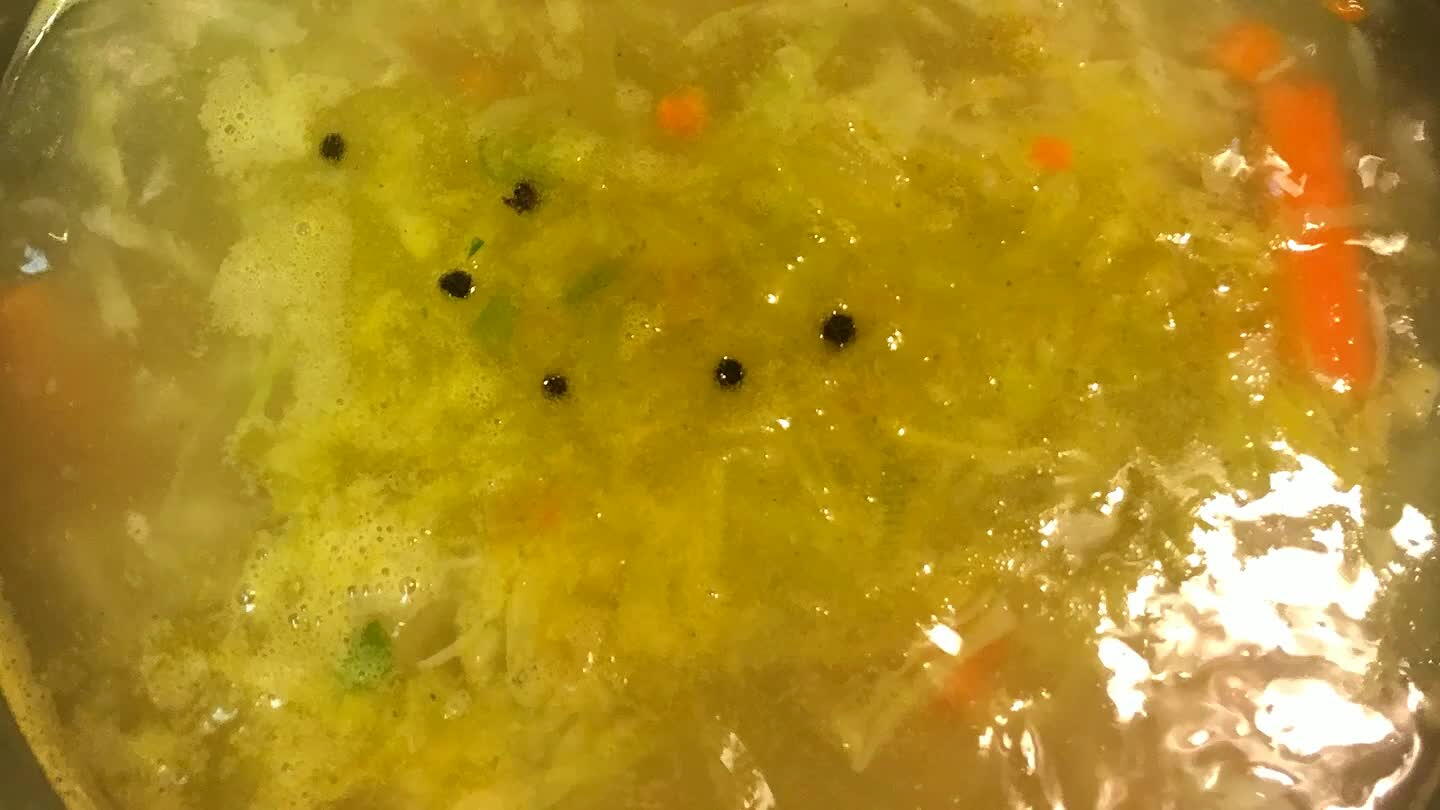 Add frying vegetables (onions and carrot) to the pan with soup. Add salt and pepper. Stir and let boil for 7 min or until potatoes are almost ready.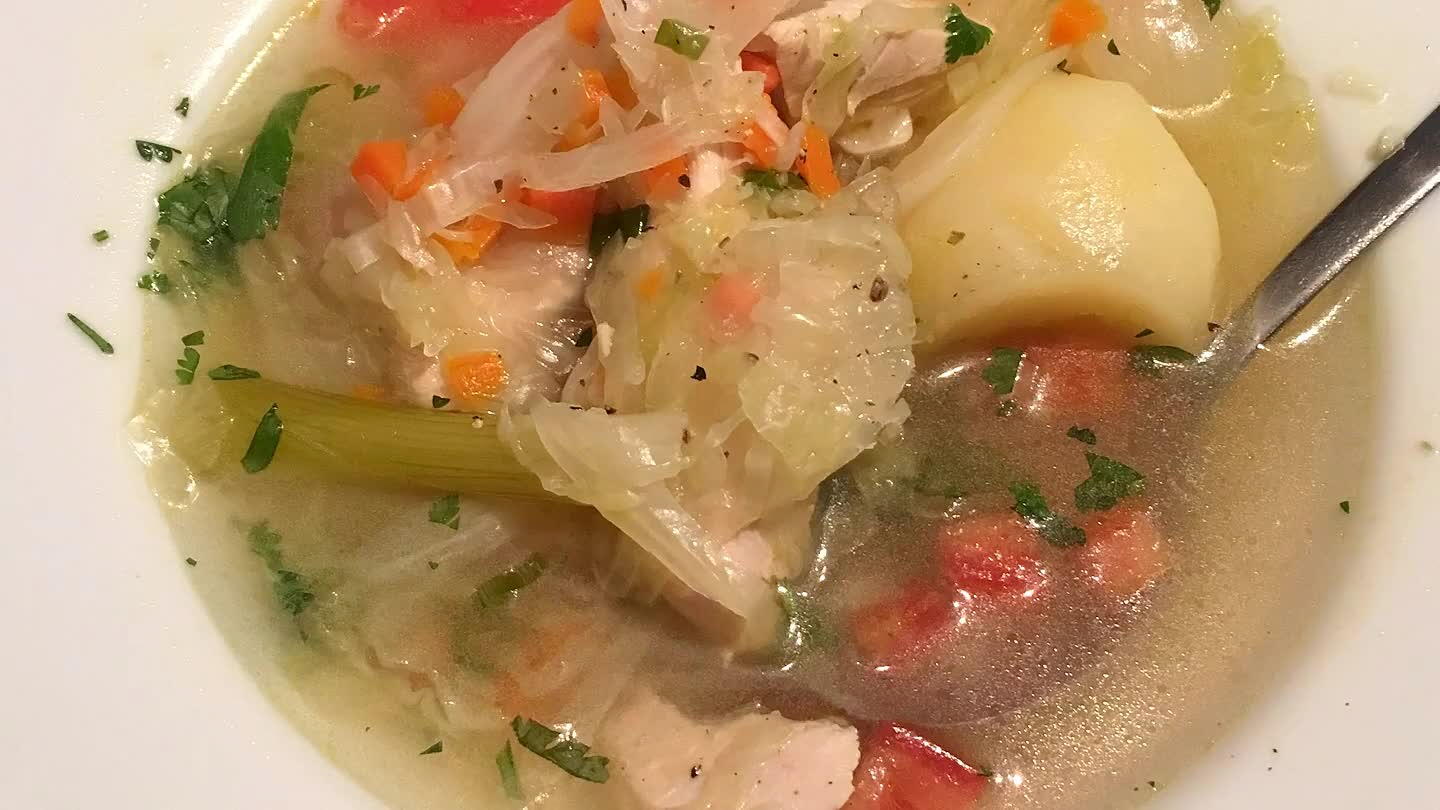 Let the soup rest for 15 min before serving. Add the rest of the chopped scallion into the soup; add a fresh chopped tomato and chopped parsley/cilantro (into the plate) - Enjoy!
Comments