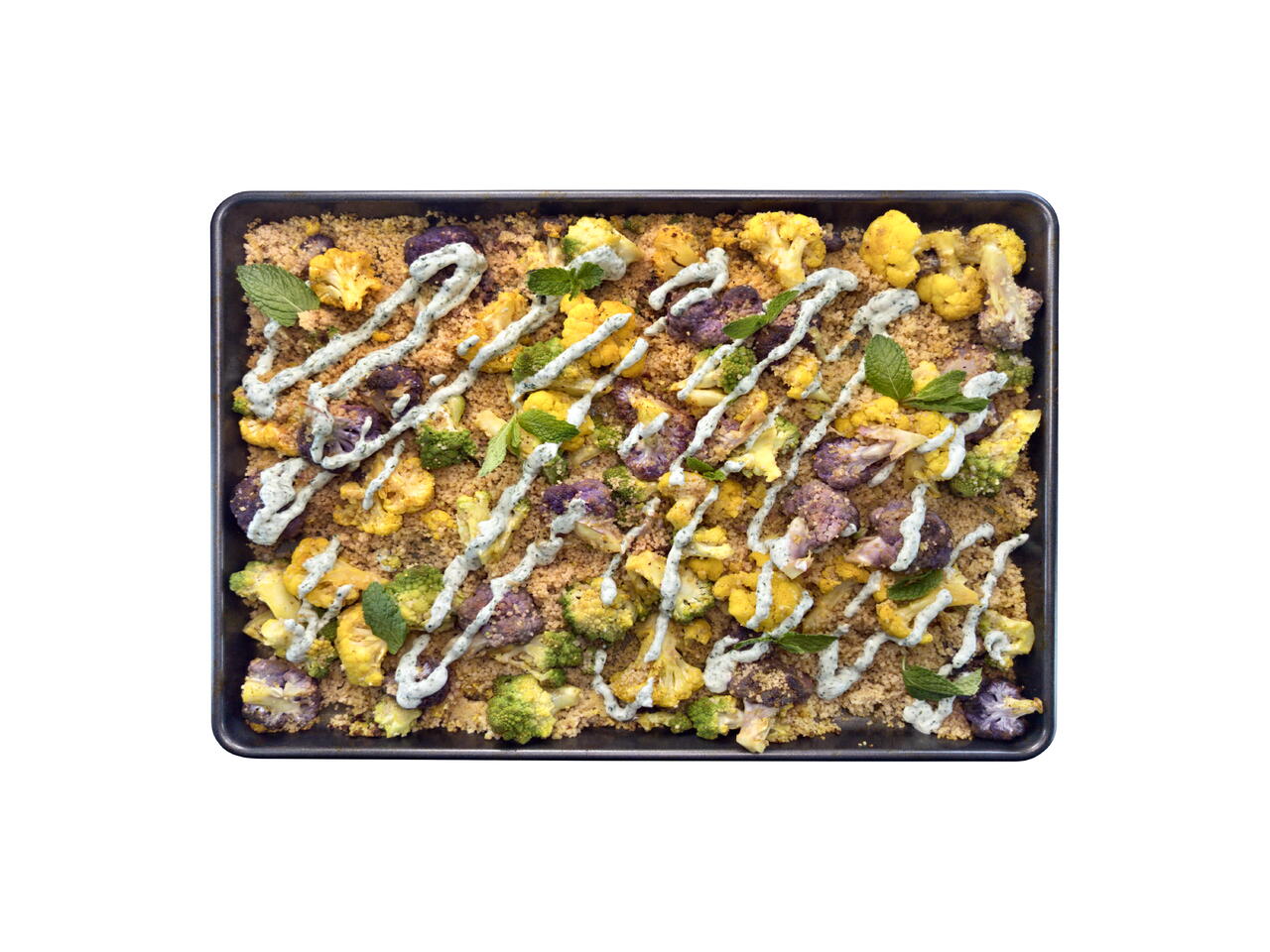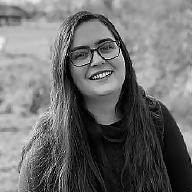 Recipe video made by Michelle
Published on 09/11/2021, viewed by 467 , 1 Comments
4 portions
30m
While your cauliflower roasts, whip up this simple mint yogurt sauce to bring some cool freshness to your meal. It's awesome how the couscous cooks in only a few minutes right there on the sheet pan! As you can see, I opted to use colorful "Broccoflower" to bring a little extra color to the plate! Feel free to do the same, or just use regular cauliflower. Both are delicious!
What you will need
ROASTED CURRY CAULIFLOWER
2 heads Cauliflower
1/4 cup Olive Oil
1 tsp Salt
1/4 tsp Black Pepper
1 1/2 Tbsp Curry Powder
MINT YOGURT SAUCE
7 oz Plain Yogurt
1 oz Fresh Mint
1 clove Garlic
1/2 Lemon
1/4 tsp Salt
COUSCOUS
1 1/2 cups Couscous (uncooked)
1 Tbsp Olive Oil
1/2 Lemon
1/2 tsp Salt
1 1/2 cups Water
(Nutritional facts 96 calories, 1.98 g fat, 16.62 g carbohydrates, 3.63 g protein, 1 mg cholesterol, 196 mg sodium)
How to cook
Gather and portion ingredients. Just a note that pearl couscous will likely need more time to cook and will probably best be cooked on the stovetop instead!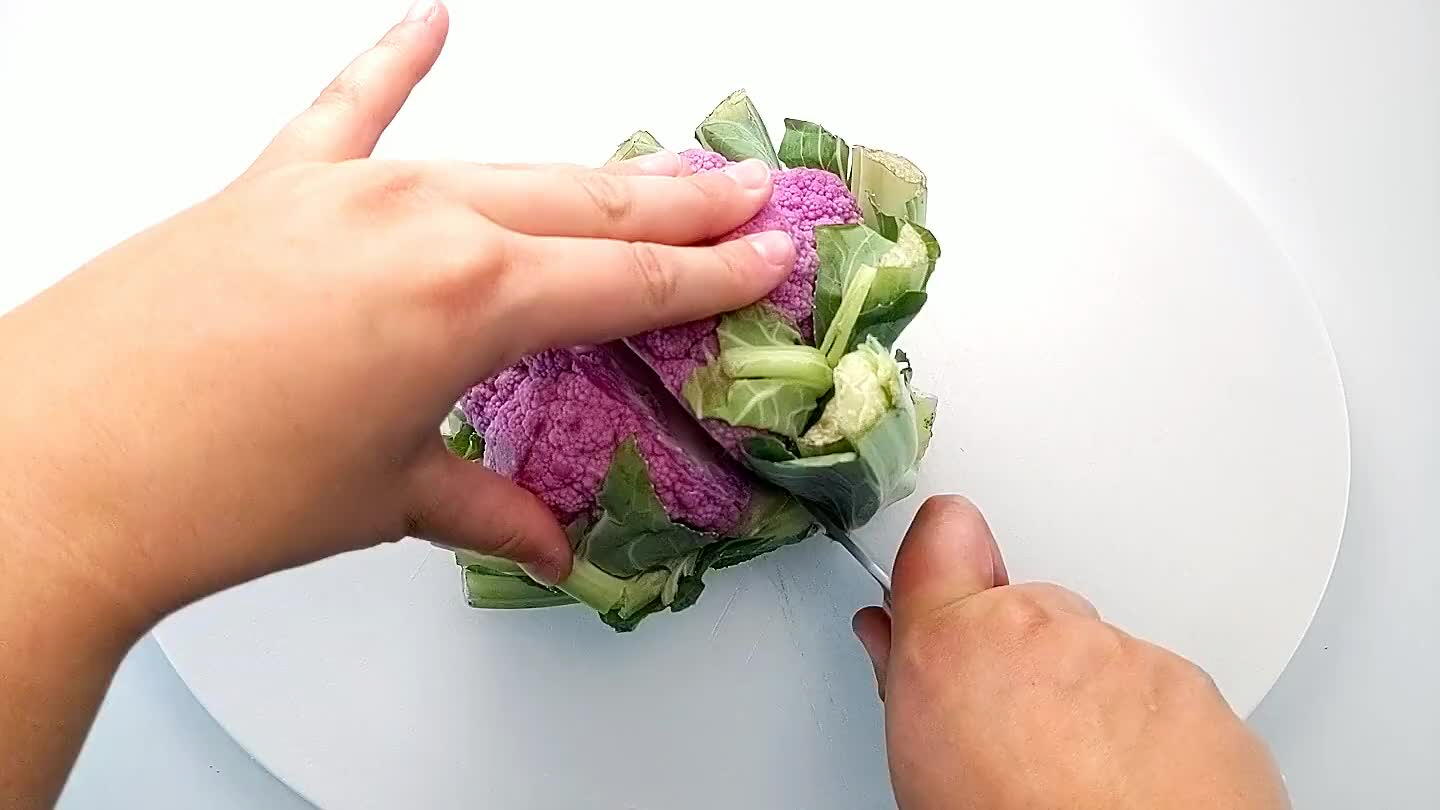 Cut out the core of the cauliflower by cutting it in half and cutting in a triangle to remove the stem.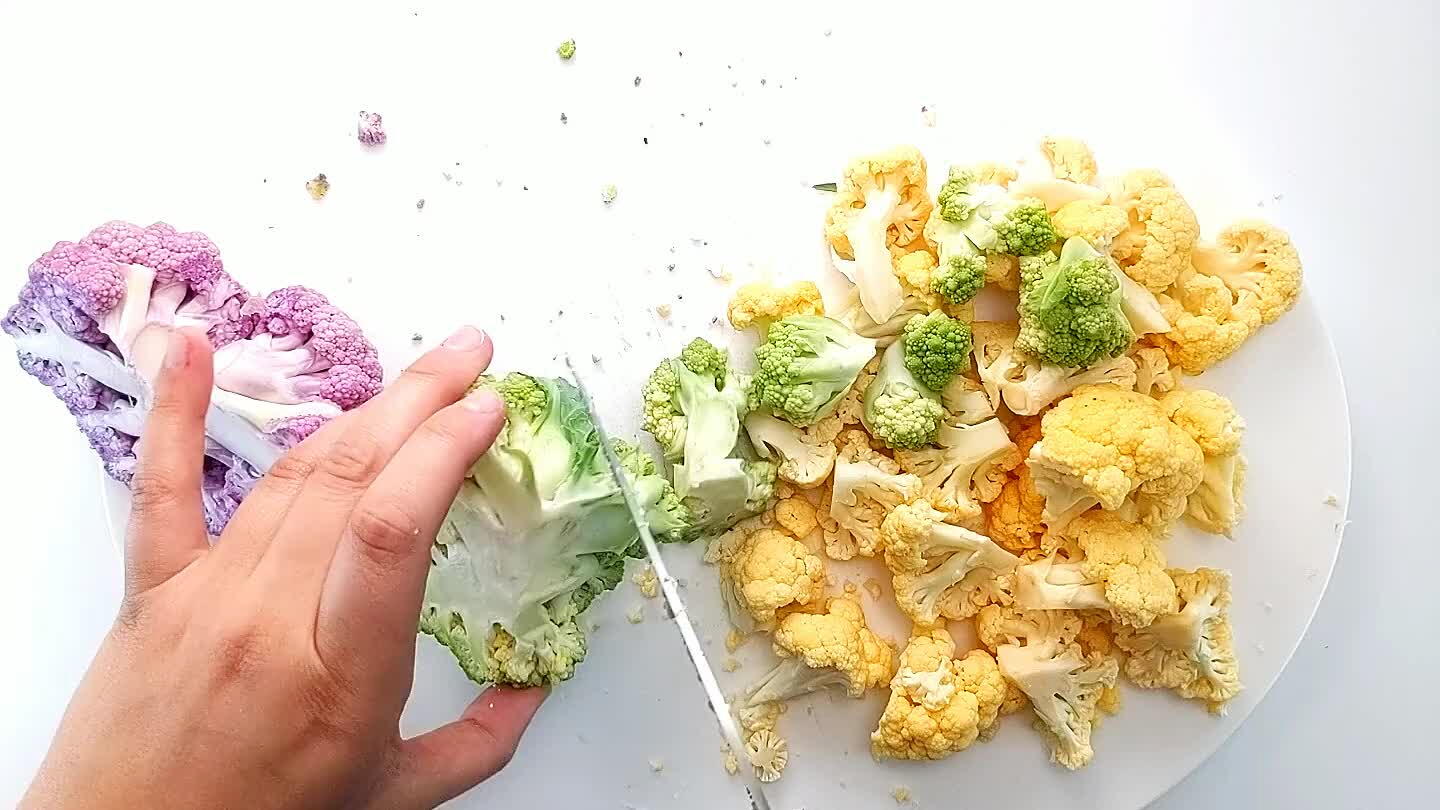 Chop the cauliflower into even bite sized pieces.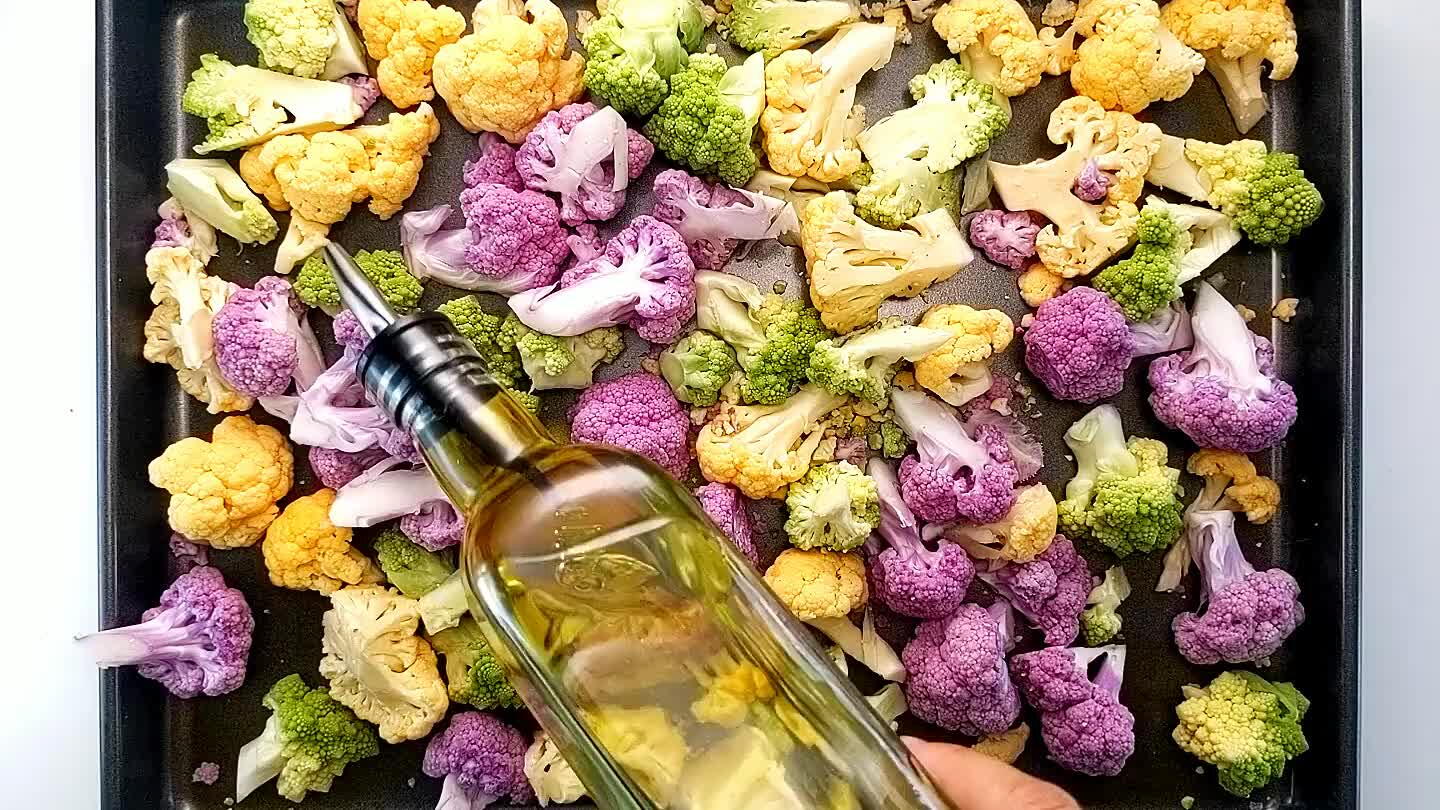 Drizzle olive oil over the cauliflower to create a base for the spices to stick to!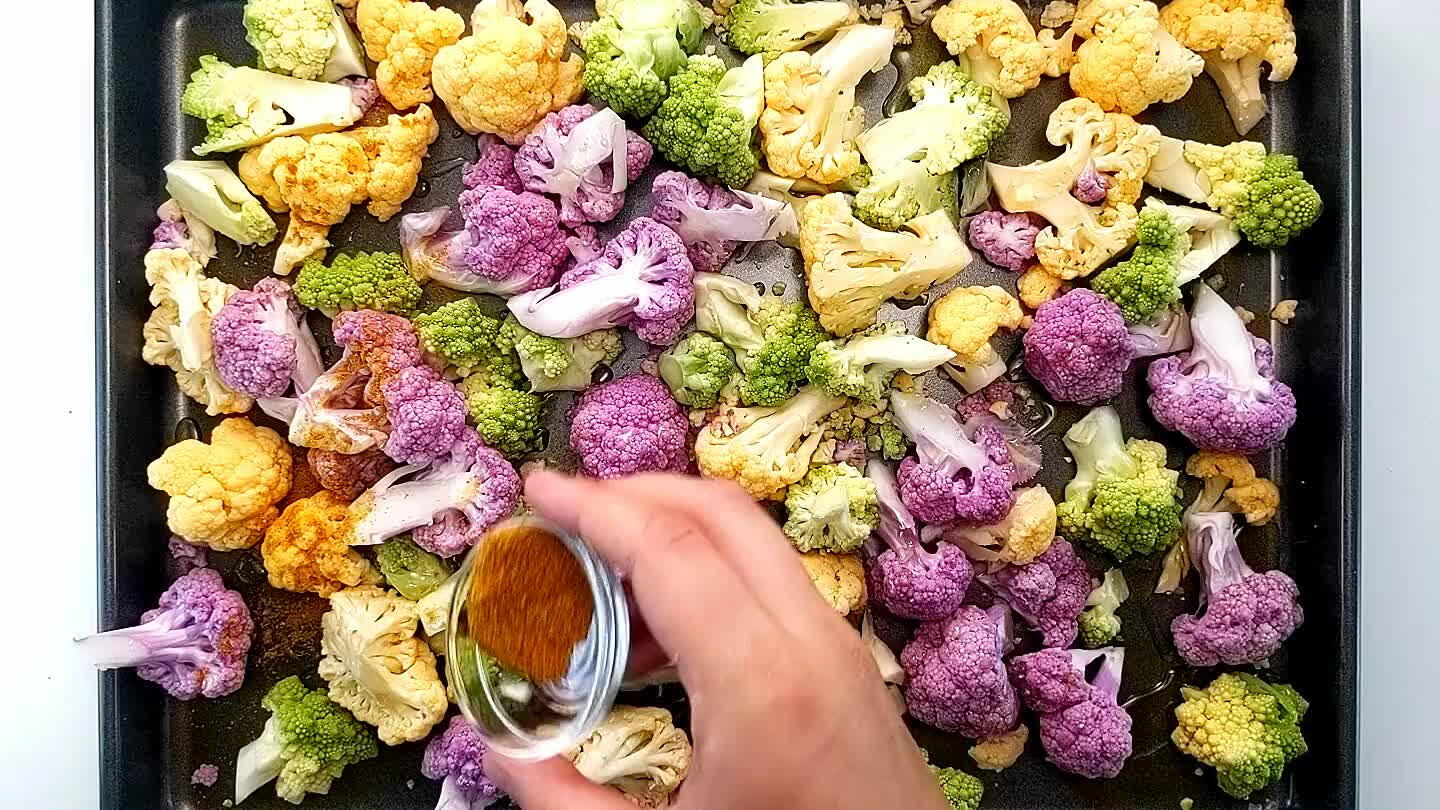 Season the cauliflower with the curry powder, salt, and pepper.
Grate or finely chop the garlic and add to the pan with the cauliflower. Mix to coat well with the olive oil and seasonings. Then spread into an even layer again on the pan.
Bake until lightly browned and tender, about 25 minutes at 450°F.
Add the yogurt to the base of a food processor or blender.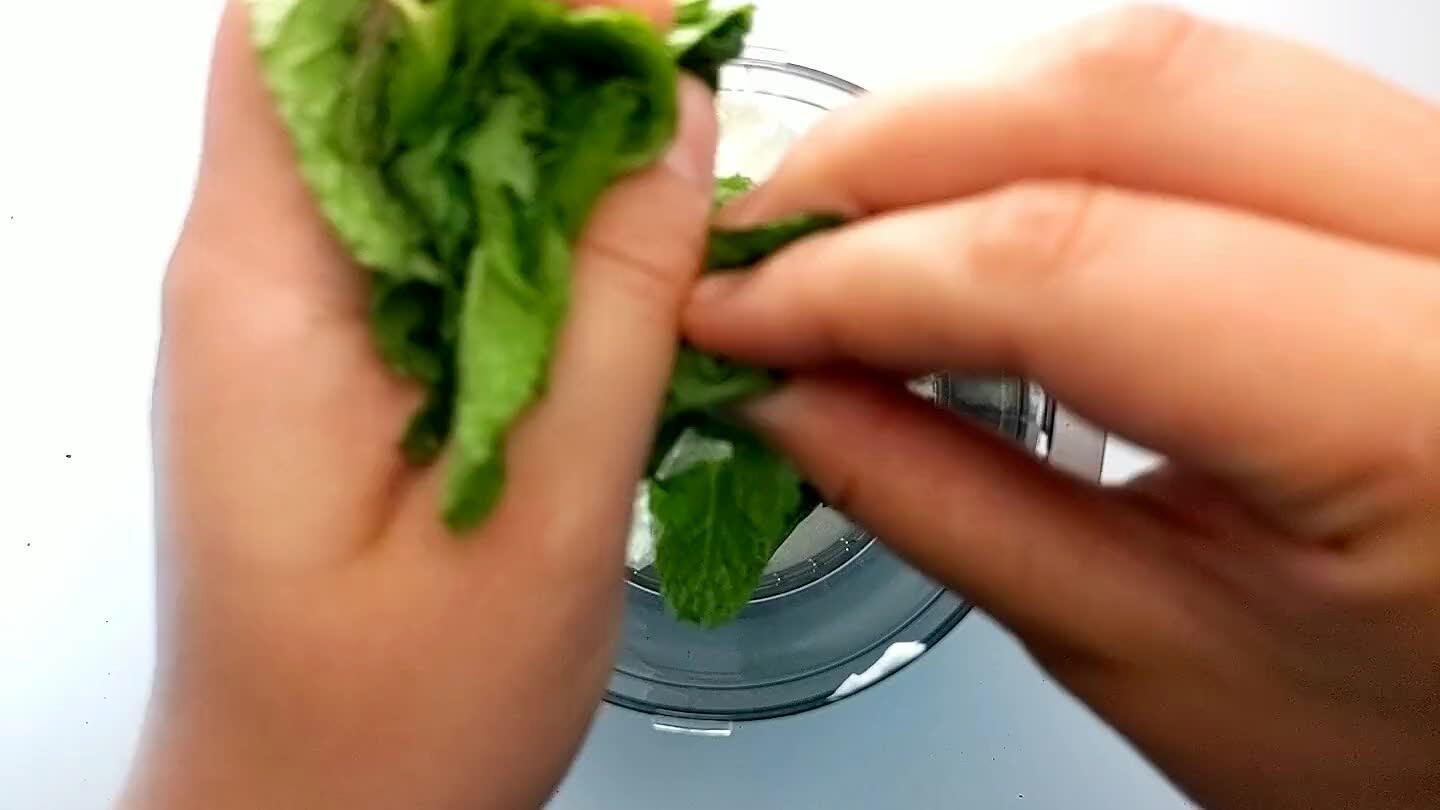 Pick the mint leaves from the stem and add to the food processor.
Squeeze in the juice of half of a lemon.
Add the salt and garlic clove to the mixture.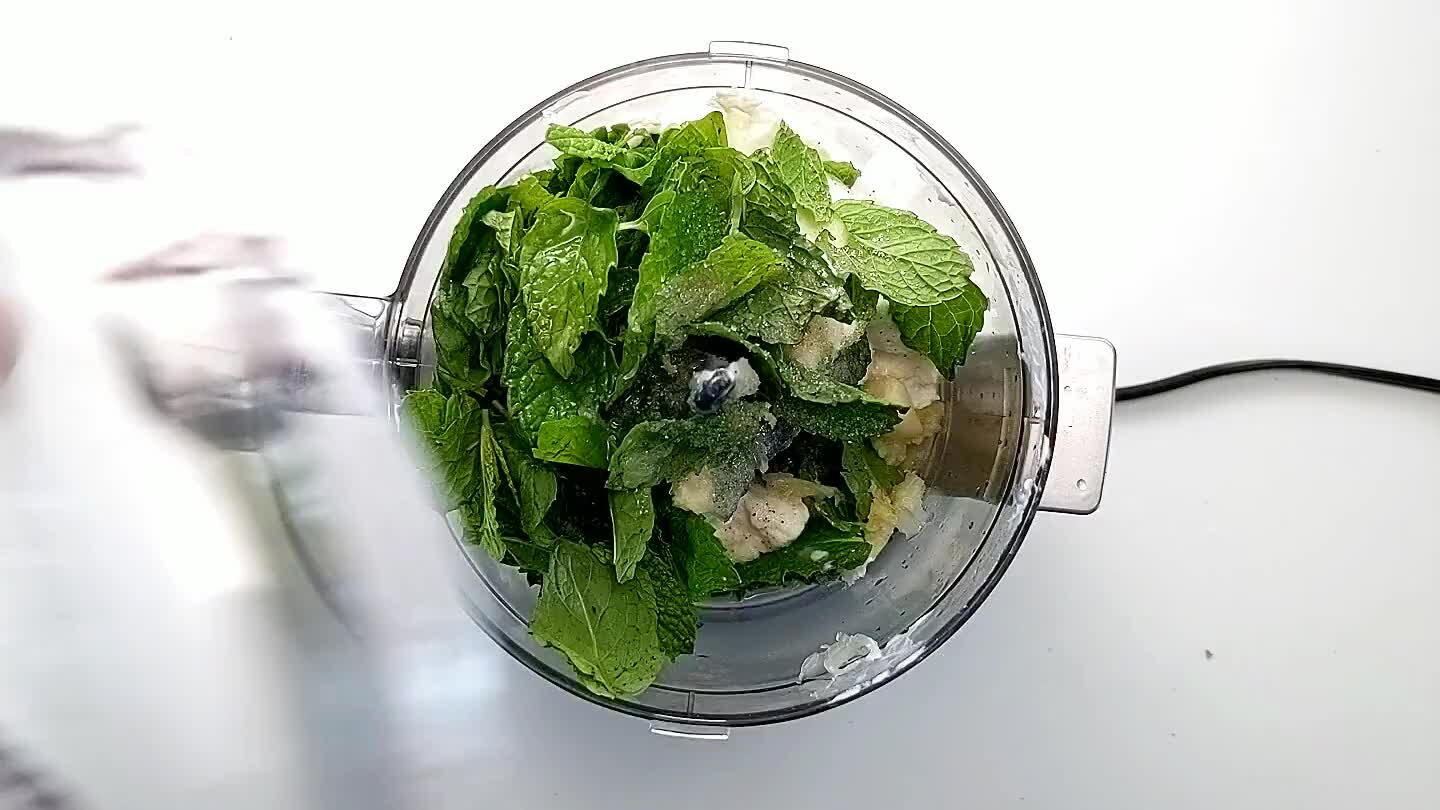 Blend scraping down the sides as necessary until sauce is smooth and mint is chopped up small and combined.
Add water, olive oil, salt, and juice of half a lemon to a small bowl
Once the cauliflower is cooked, add the couscous to the pan.
Pour the liquid over the top of the couscous and mix to saturate.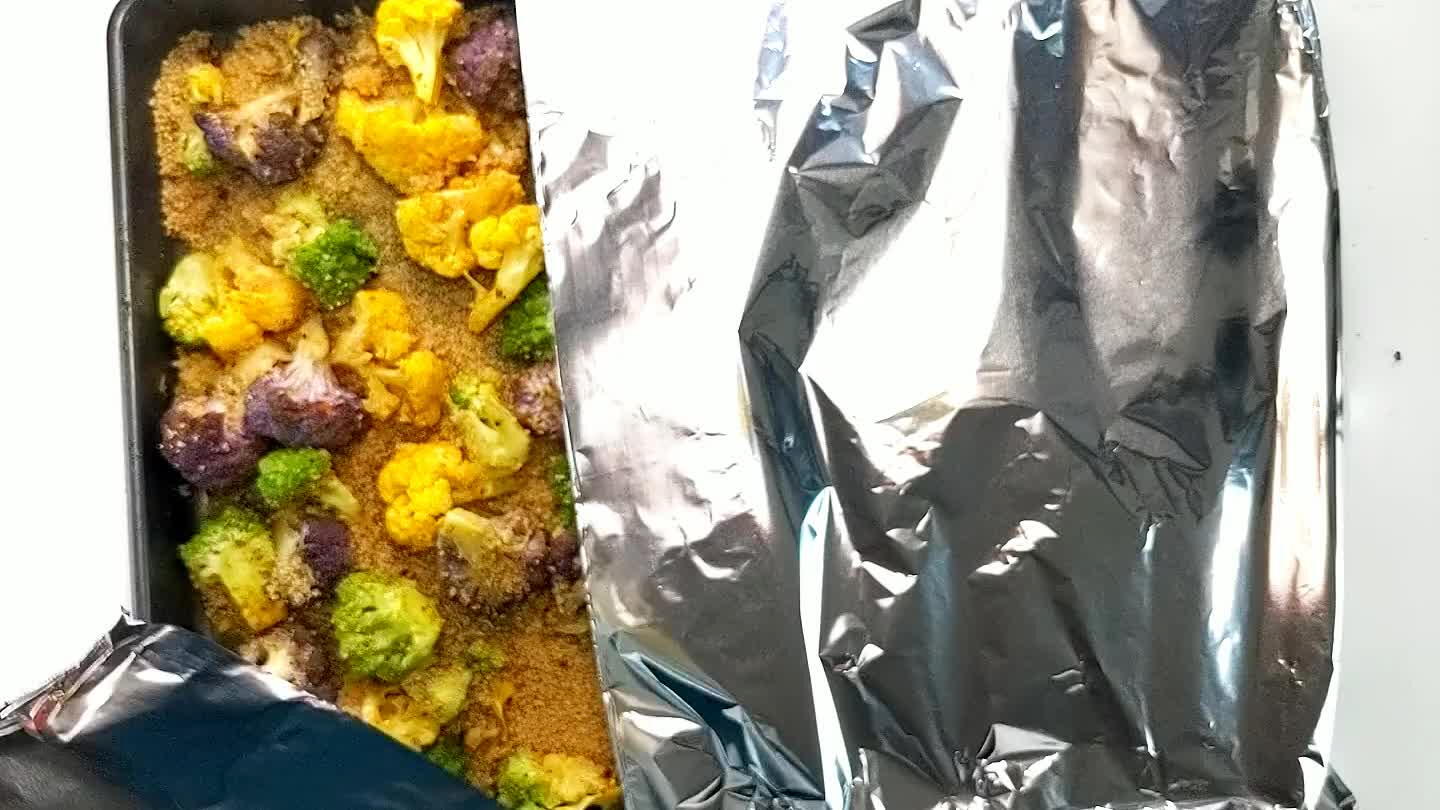 Cover the sheet pan with foil and pop back in the oven for about 5 minutes to steam the couscous.
I put my sauce into a plastic baggie and cut a hole out to drizzle the sauce evenly over the top, but you can also portion into bowls and spoon the sauce over the top or dollop over the whole pan. Enjoy!
Comments